My son has been asking to try indoor skydiving at iFly for a few months and for one reason or another, we had not made it over. When I heard that iFly had recently teamed up with Dreamworks for a new "How To Train a Dragon" virtual reality fly, I acquired a reservation as a surprise for his upcoming birthday!
On the morning of his flights, I told him to wear comfortable clothes and a pair of sneakers. We jumped in the car and headed to the I-Drive area in Orlando ready to fly with Toothless. The iFly Orlando location is located at 8969 International Drive, just a couple of blocks from ICON Orlando 360 and Pointe Orlando. There was plenty of free parking in the area upon our arrival.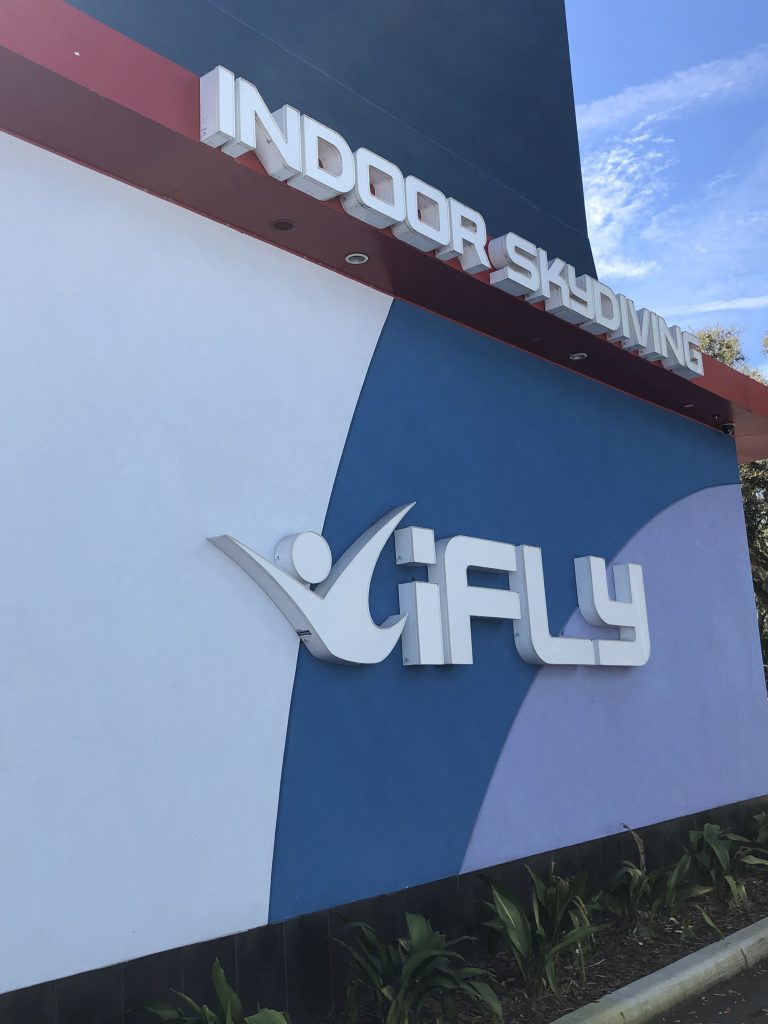 We walked right up to the touchscreen kiosk and checked-in my son. He had three flights scheduled: the first training flight, a second training flight with the high flight add-on option, and the Dragon VR flight. (The Dragon VR flight package starts at $99.95 + an additional $9.95 for the High-Flight option.)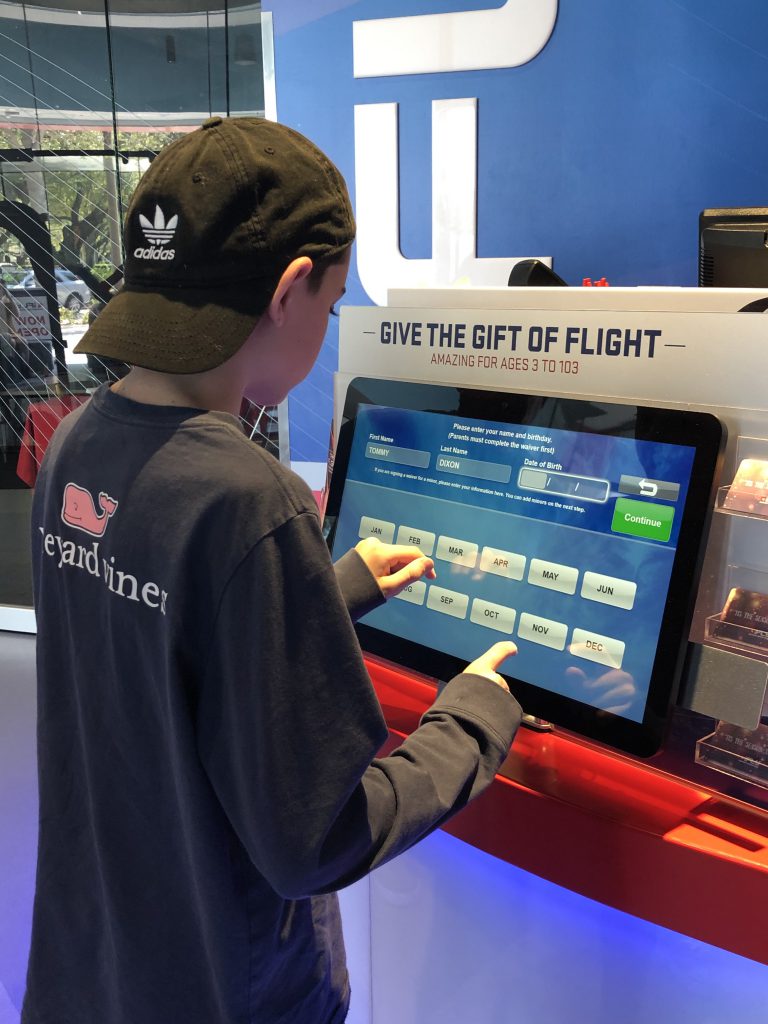 I signed a parental consent form and we had a seat. A few minutes later his name was called and he was fitted for a jumpsuit, goggles, ear plugs, and a helmet. The entire process was easy and quick.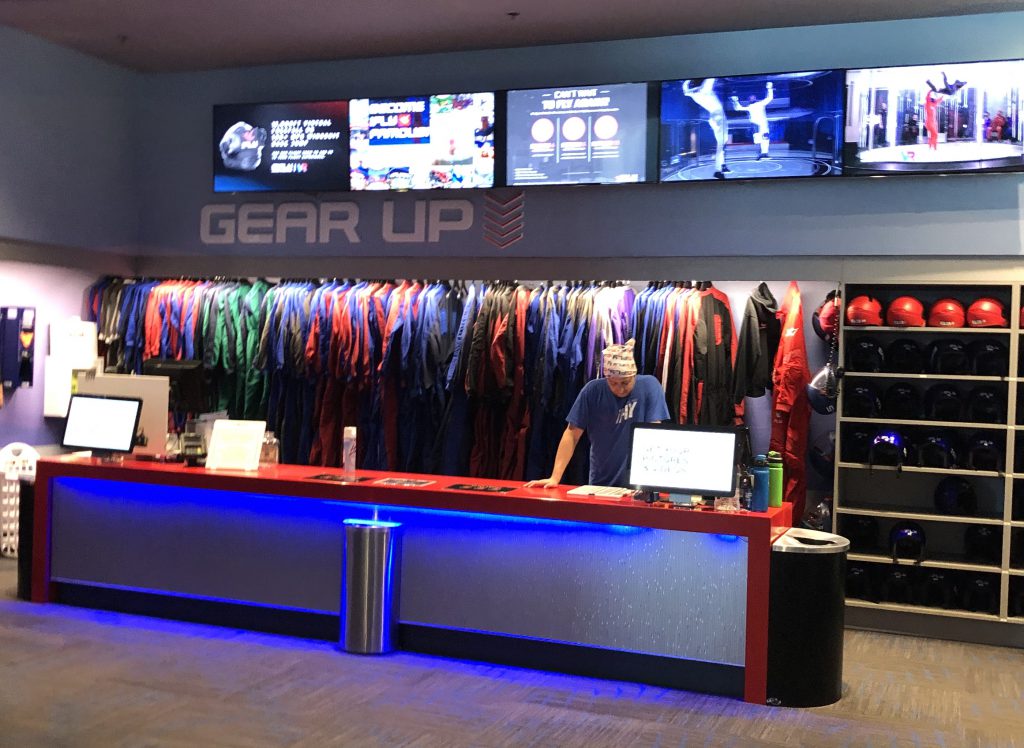 After a short training video, followed by a few reminders from his instructor, it was time for him to fly!
I had a seat outside the glass tunnel with other observers as my son entered his session with a group of eight. Some were first time flyers whereas others were return flyers.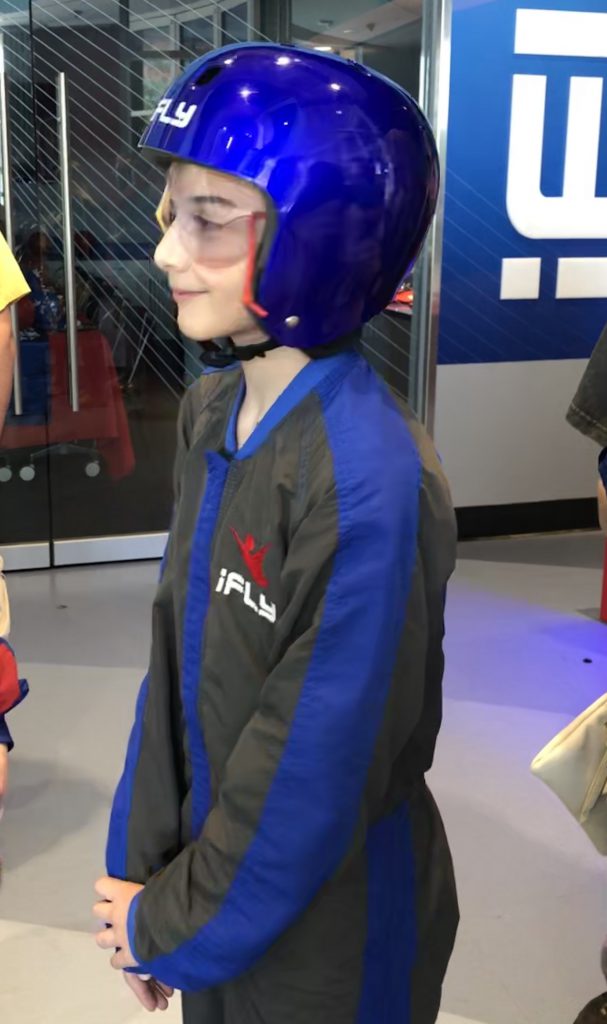 He was chosen first in the group to fly! For safety reasons, the instructor takes one flyer into the chamber at a time. It took my son a few seconds to find his balance, but he quickly got the hang of it. The instructor was very helpful and made him feel comfortable. The look on his face was priceless. I could tell he was having a fantastic time!
After his flight, he returned to his seat on the bench and watched others in his group take their turn.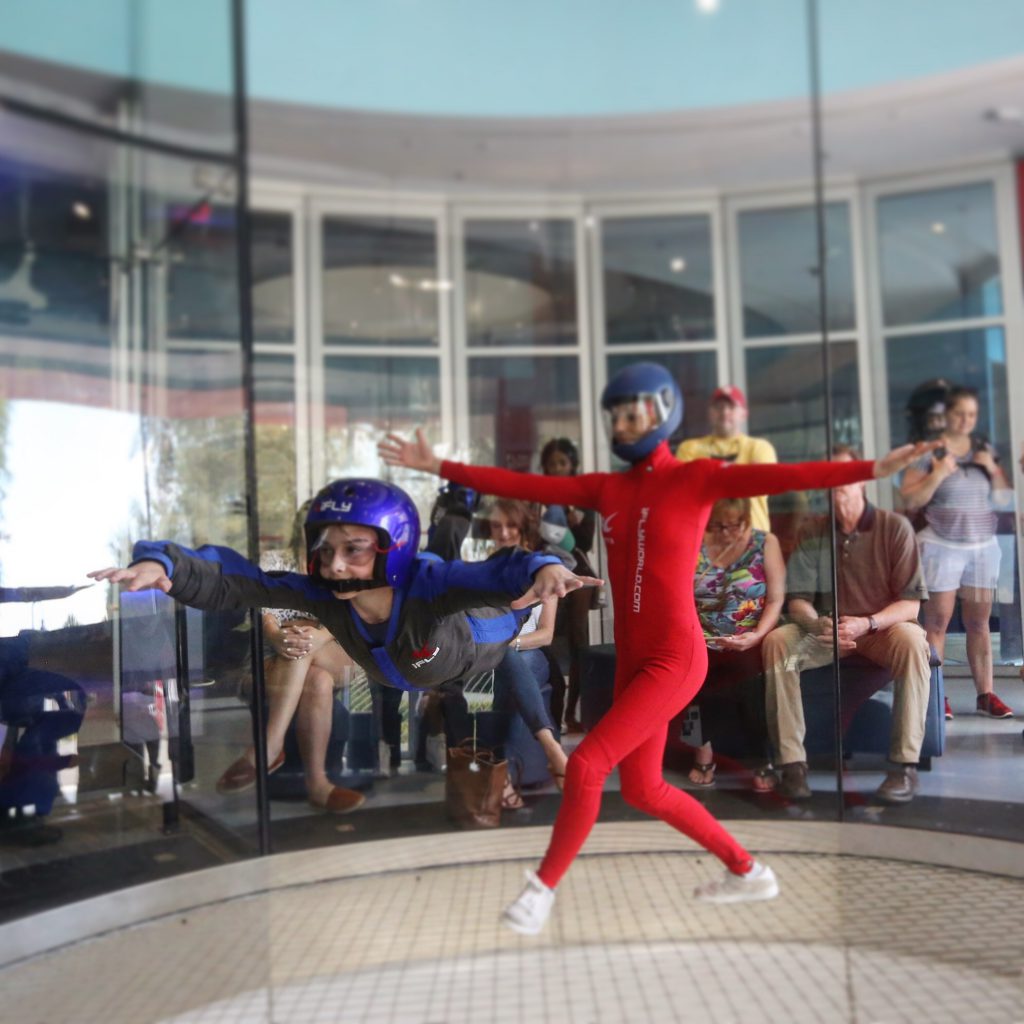 Before long, it was time for him to fly again. His second flight included the high flight option, which allowed him to fly higher and faster with an instructor than he would fly on his own. I was a little nervous for him, but he had no fears at all. He absolutely loved every second.
His third and final flight was the virtual reality Dragon flight. He was given a set of virtual goggles and once they were adjusted, he was brought into the wind tunnel chamber with his instructor.
The best part of this was that those of us watching from the outside could see on a small screen the same graphics as my son. He was flying in the air, down the side of a mountain and more!
(Sidenote: Whereas anyone over the age of 3 can fly, VR is only available for flyers ages 6 to 70 years old, and up to 260 lbs.)
My son said it was the best thing he had ever experienced. He said he felt like he was actually in the movie, flying atop of a dragon, in the mythical Viking world of Berk! It doesn't get any better for a 12 year old.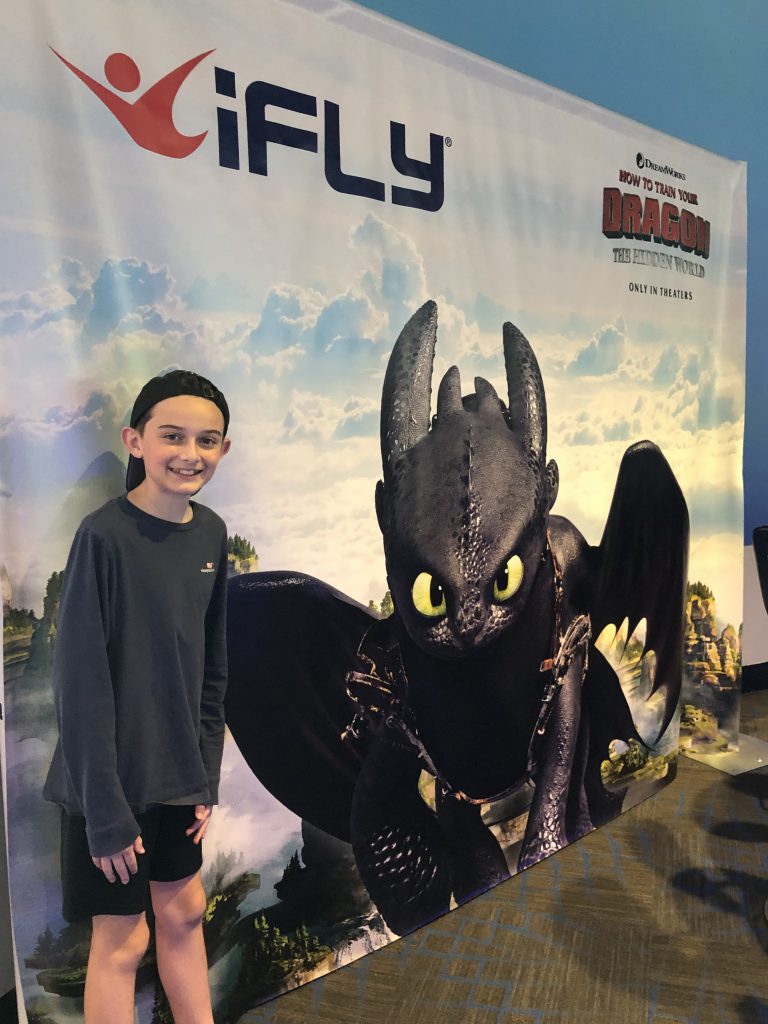 Once the flying session was done, my son and his group returned their gear to the counter. He was given a Personalized Flight Certificate by the instructor and told we could view pictures from the flights on a nearby screen.
We decided to purchase a couple of pictures ($3.95 each) and video ($7.95 each) to remember the day. The entire iFLY first-time flyer experience takes approx. 1 hour and 30 minutes from start to finish.
I am thrilled that my son was finally able to try indoor skydiving. He had the best time and is already asking me for another visit!