Just minutes from Winter Garden, where Scholfield Rd turns from blacktop to clay, you will find a local U-pick farm, Southern Hill Farms.
On Sunday morning, my family headed out to explore the farm. We arrived around 11am and the farm was already hopping! We were directed to our parking spot and walked over to the welcome area.
We were given white buckets to collect berries and also learned that eight varieties of blueberries were grown at the Lake County farm (although not all varieties are available all season long). We were also reminded to pick only the dark blue berries.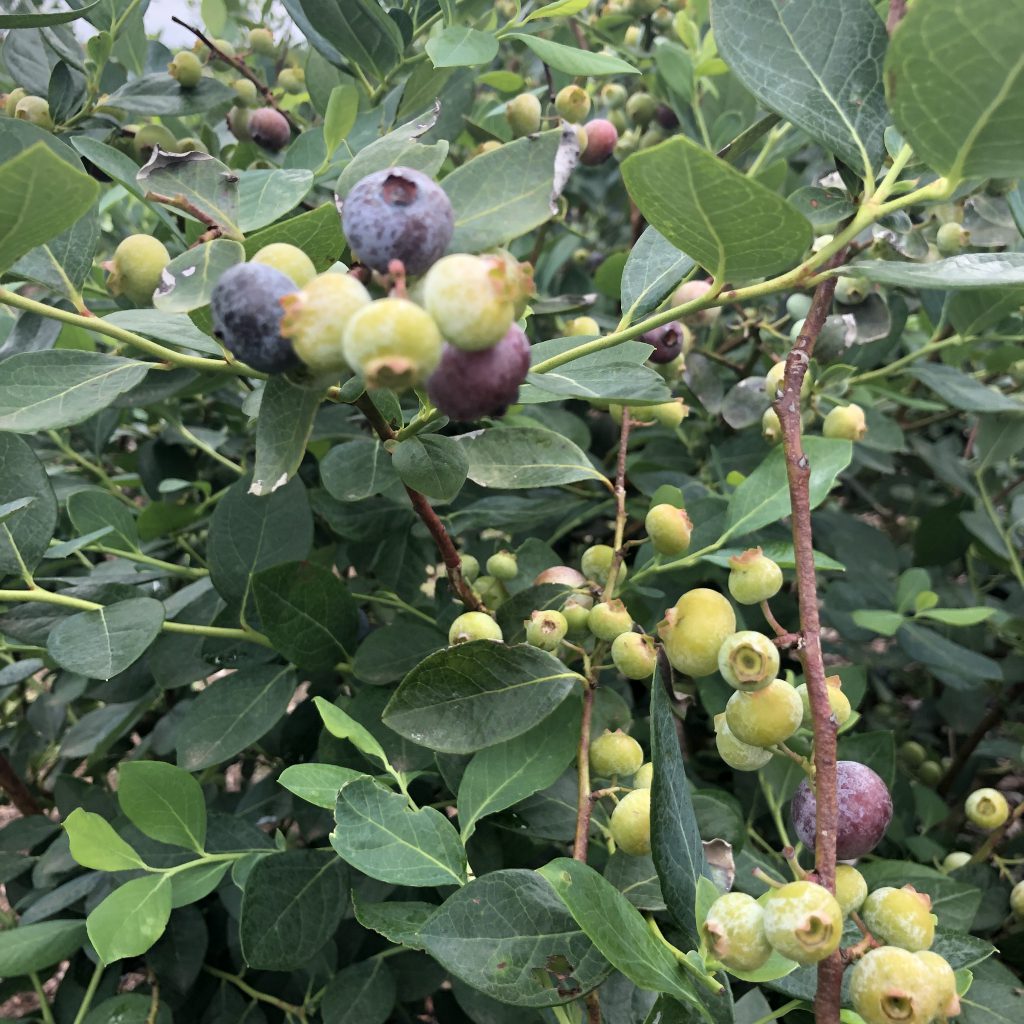 Since it was our first visit, we decided to simply walk the crops to see what was available. Sampling along the way is encouraged so if we found a berry we liked, we stayed in that field. Once done, we headed to the checkout area under the Southern Hill Market Barn, where the berries were weighed and bagged. (The farm accepts cash, credit cards, debit cards and Apple Pay; $4 per pound).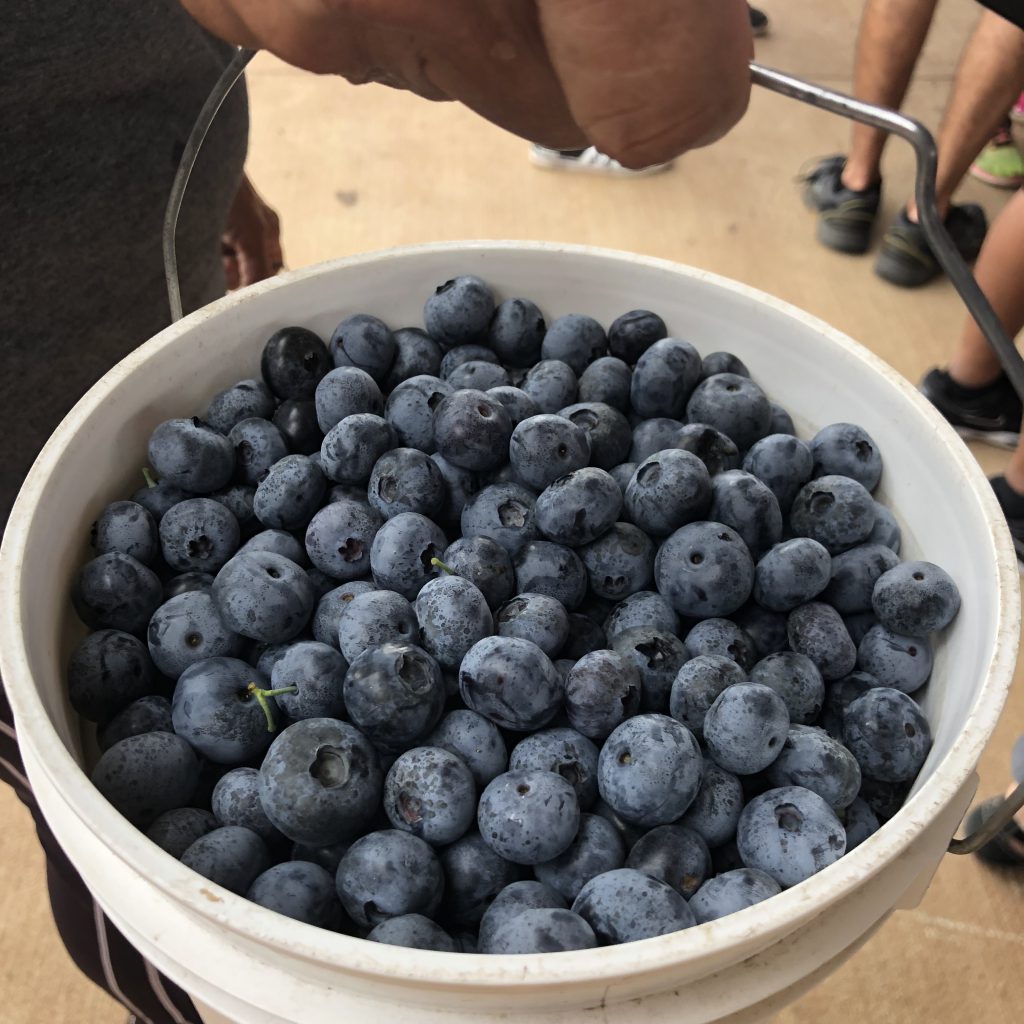 Whereas my kids enjoyed picking fruit, the highlight of the trip for me was discovering the sunflower and zinnia farm. (I mean, what girl doesn't love fresh flowers?!) We headed to a small tent near the flower garden where I had to turn over my ID for a pair of scissors. Once we returned to pay for our flowers, the ID was returned to me. We were also given a plastic cup with water to keep our picks fresh. I don't know much about sunflowers but they ranged in size from tall to small. We cut a variety of sizes.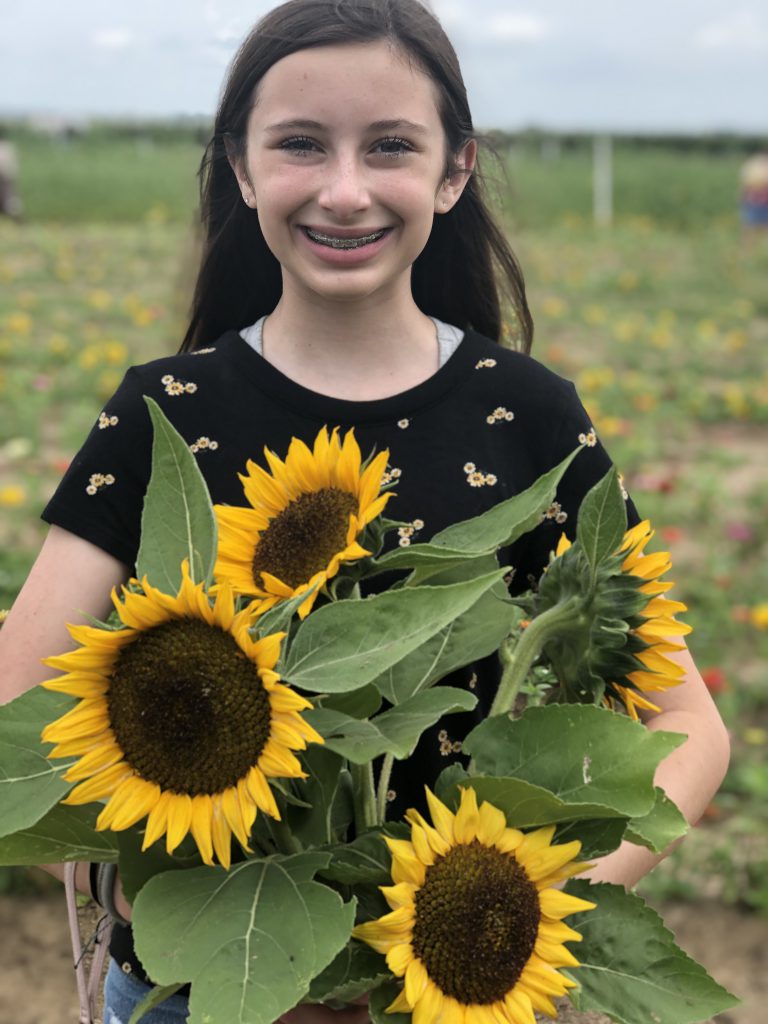 If you find yourself working up a thirst, like us, bottled water and drinks are also available. My son was impressed with the homemade Blueberry Lemonade.
There were several food trucks on the farm during our Sunday visit, but since we had eaten a big breakfast, we did not explore the options. Plenty of picnic table seating was available under a shaded pavilion (please note the food trucks are not on site everyday so check the schedule).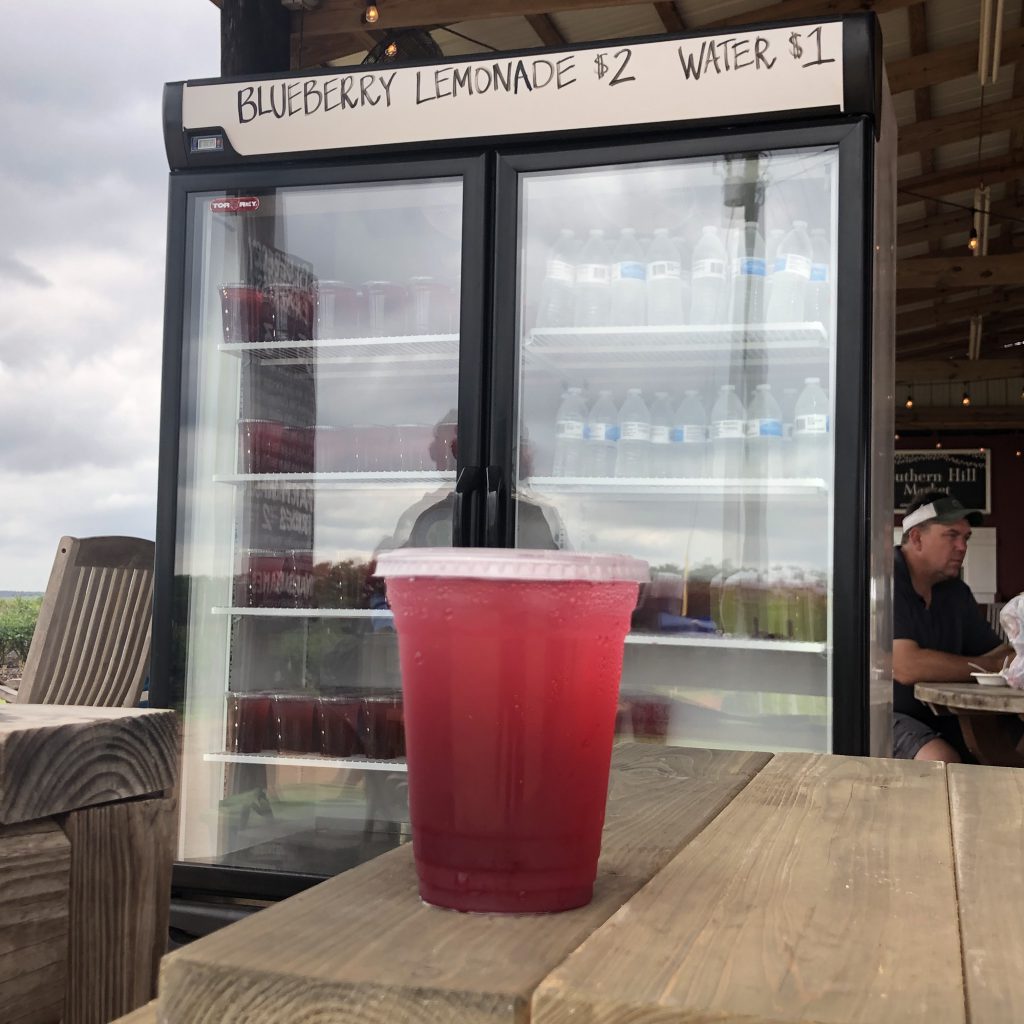 I can't end without telling you that we also discovered live music, a children's playground, corn hole and a gift shop area also on the property.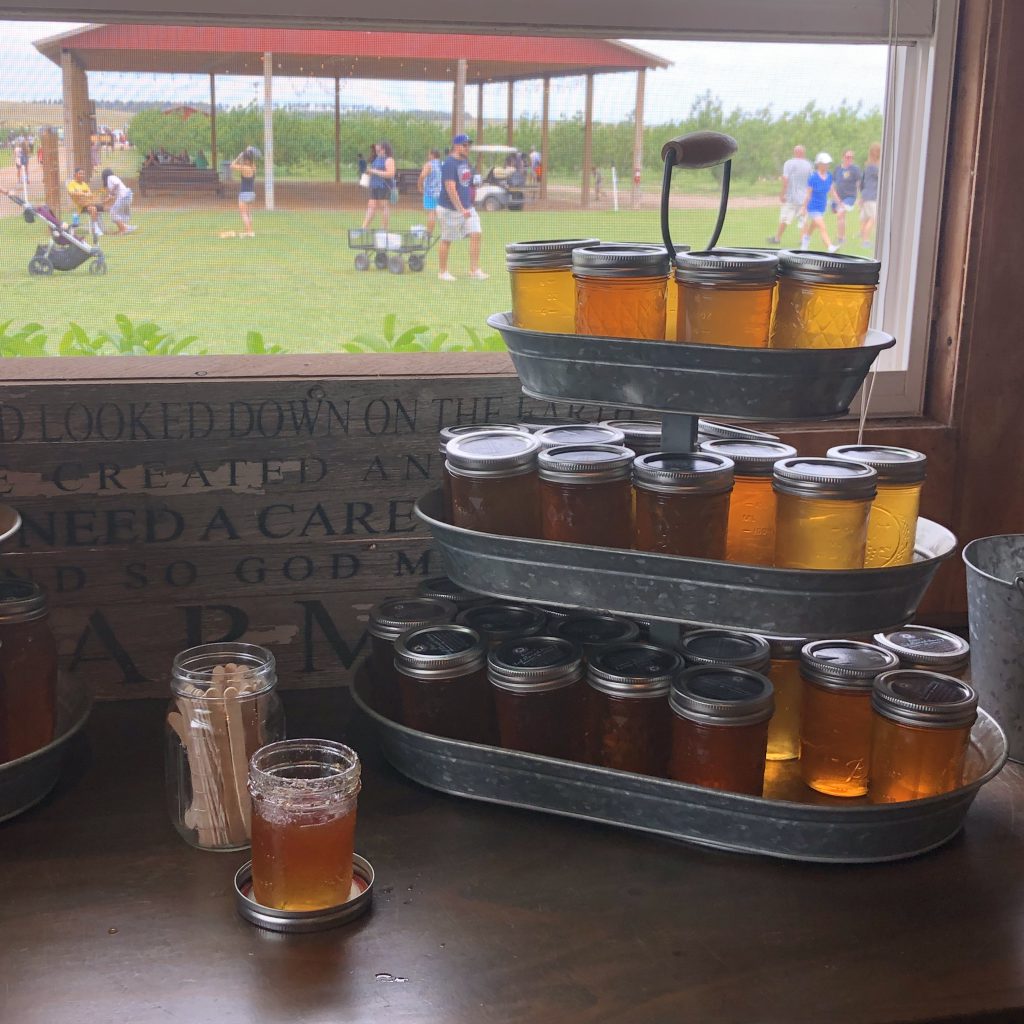 If you live in Central Florida, this is something I recommend you do with your kids at least once. It is important for children to see where their food comes from as it can help them form healthy eating habits and offers an opportunity to learn about environmental implications (and bonus for this mom, my picky eater now has a new favorite fruit – yup, blueberries for the win!)
Southern Hill Farms is located at 16651 Schofield Rd in Clermont (just minutes off SR 429) and is currently open Tuesdays through Sundays from 9am to 4pm; closed on Mondays. The farm is open seasonally so it is always best to check the Facebook page before heading for a visit. Closed toe shoes, sunscreen and a hat are suggested! Parking is free.