Have you been having a hard time finding certain food items in the stores since this whole social distancing started? Don't worry, you're not alone! Rapunzel got through this and so can we!
I have decided to share a few Disney inspired recipes using some pantry staples that you might have built up in your cupboards. Most of the items used can still be purchased in stores as well! All of these meals serve 2-4 and can be substituted with items that can make them vegetarian, vegan, gluten free, etc. These also help keep the Disney spirit alive while it is closed.
Land of the Dead Chicken Enchiladas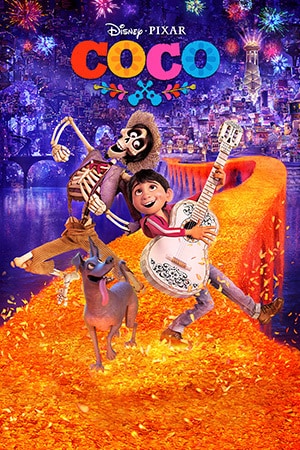 A visit to the Land of the Dead with Miguel would certainly have you enjoying some slightly spicy enchiladas. There are several different ways to make chicken enchiladas but this one is a super easy one to get you through a dinner and maybe even leftovers for the next day!
What you will need:
• 1 lb shredded chicken (fresh, frozen or rotisserie works)
• 4 cups shredded cheese
• 6 large flour tortillas
• 1 16 oz jar salsa verde
• 1 tbs flour
• 1 cup sour cream
• 2 cups chicken broth
• 1 small can serrano peppers (use as much or as little as you want)
• 2 cloves garlic (minced)
• ¼ tsp cayenne
• ½ tsp salt
• 1 tsp pepper
• ¼ cup butter
• ½ tsp cumin
• 1 tsp garlic powder
• Any extra toppings (cilantro, avocado, onions, etc.)

How to make it:
Preheat oven to 350 degrees and grease a 9×13 baking dish.
Melt butter over medium-high heat and sauté the peppers until soft, add garlic and cook for an additional minute, add flour and cook for 1-2 minutes. Add in broth and bring to boil then add in sour cream, salsa and all spices until smooth. Remove from heat.
Spread one cup of sauce on bottom of baking dish
Fill tortillas with chicken and cheese, roll up and place seam side down into baking dish.
When dish is full, cover all tortillas with sauce and more cheese!
Bake for 25 minutes or until browned and bubbly
Serve with a side of beans and rice or a salad for a healthier option. You can also top it off with onions, cilantro, avocado, or anything else you like to eat your enchiladas with!
Romantic Pasta Bake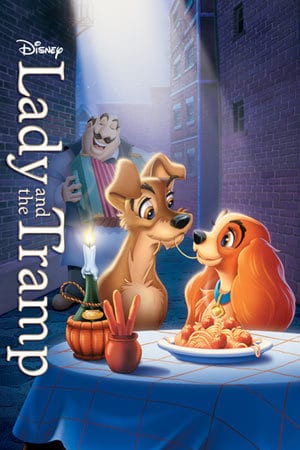 Not in the mood for a basic pasta and want to add some spunk to your dish then this ones for you! Feast like Lady and the Tramp with this easy, tasty dish!
What you will need:
• 1 box pasta (rigatoni, penne, elbows, best with a smaller pasta shape rather than a longer noodle)
• 1 large can crushed tomatoes
• ½ yellow onion
• Salt & pepper to taste
• 2 cloves garlic
• 1 tsp of oregano
• 6 slices of mozzarella or provolone cheese
• Optional: ground beef, sausage, etc.
How to make it:
Preheat oven to 400 degrees and bring a large pot of water to boil, salt generously, add noodles and cook for about 7 minutes (or 4 minutes less than box instructions), you will pull noodles out when they are not fully cooked as they will cook a little more in the oven later on.
If you are doing a meat base, you will want to start browning your meat on medium, if not, skip to the next step.
You can do this in an oven safe pan or have a separate dish ready to go. Add the oil and heat, add onions and garlic and sauté for 2-3 minutes.
Add tomatoes and oregano, bring to a simmer. This is where you would add in meat or any additional ingredients if desired.
Drain pasta and mix into sauce, season with salt and pepper to taste. Transfer to baking dish or leave in oven safe pan and top with cheese slices. Cook for about 5 minutes or until cheese is melted.
Wonderland Cream of Mushroom Chicken over Rice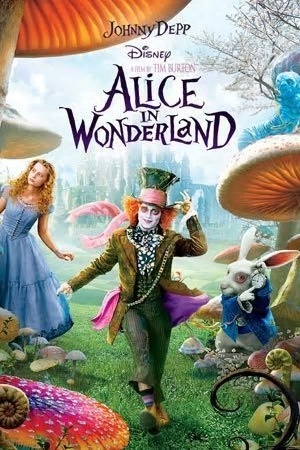 I'm sure this would be an amazing dish to eat if we were sitting on top of a giant mushroom eating with Alice in Wonderland! This is something my mom used to cook us when we were kids and I always loved it! I still cook it and even my mushroom hating husband enjoys it. If you have mushroom haters at home don't tell them what is it! Another option is to use cream of celery, cream of asparagus, cream of chicken or any other cream of's, they are all delicious! This recipe can also be done with pork or meatballs too and can be done with extra veggies like peas, mushrooms, onions, celery, etc.
What you will need:
• 2 cans cream of mushroom soup
• 1 cup milk
• 2 tbs oil
• 1 lb boneless skinless chicken breast
• Salt & pepper to taste
• 2 cups rice
• Optional: peas, onion, mushrooms, celery, soy sauce.
How to make it:
Start the rice, you can either use a rice cooker which is my favorite or cook it on the stove following package instructions.
Cut chicken into chunks, strips or keep it whole then salt and pepper it to taste.
Heat oil over medium high heat, add chicken and brown.
Mix cream of mushroom and milk in separate bowl and pour in pan with chicken.
Bring to a simmer. If you are adding extra veggies, this is when you would add them. Simmer 5 minutes or until chicken is fully cooked.
Serve over rice! I enjoy mine topped with a little soy sauce. Enjoy!
Under the Sea Easy Fish Tacos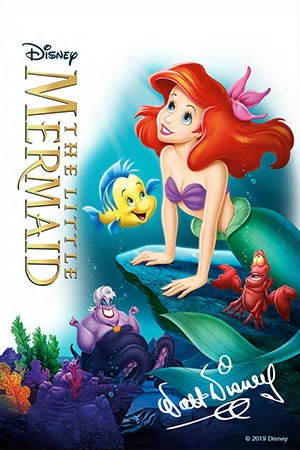 I don't know if Ariel would be pleased with us eating her fishy friends but they are just too good! I always keep fish sticks and/or fish fillets in my freezer for an easy meal. To make it seem like less of a kid's meal, I love to make them more adult by turning them into fish tacos! If you have a fresh fish available you can use that too but for ease, this recipe is for frozen ones and is one of the easiest recipes around!
What you will need:
• Frozen breaded fish sticks or fillets
• Salsa of choice
• Small flour tortillas (or large if you want to do a burrito)
• Shredded cheese
• Shredded lettuce
• Lime
• Optional: Sour cream, tomato, onions, avocado
How to make it:
Bake fish according to package instructions
Warm tortillas in damp paper towel in microwave for 30 seconds
Add lettuce and cheese to the tortilla and top with fish fillet then top that with salsa
Top with any extra ingredients like tomatoes, sour cream and avocado and enjoy!
Elsa's (Not Frozen) Chili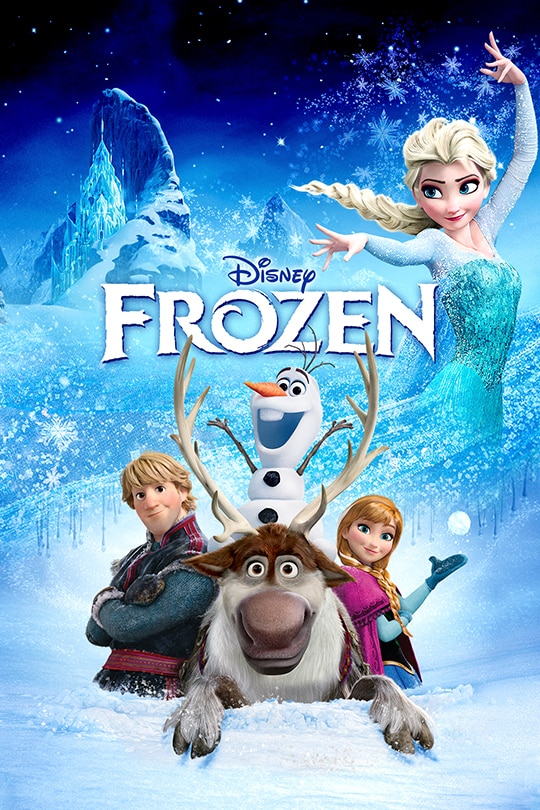 This chili isn't cold like the chilly ice Elsa creates! Chili is always great to have on hand and is actually really easy to make! You can even make a huge pot and freeze some for another meal later on.
What you will need:
• 2 lbs ground beef
• 2 cloves garlic
• 1 small can tomato sauce
• 2 tbs chili powder
• 1 tsp cumin
• 1 tsp oregano
• 1 tsp paprika
• 1 tsp salt
• ½ tsp cayenne
• 1 can kidney beans
• 1 can pinto beans
• Shredded cheese
• Lime
• Optional for serving: onions, tortilla chips, avocado, sour cream
How to make it:
Heat pan over medium heat, add garlic and ground beef and cook until browned
Drain fat, add tomato sauce and spices and stir well
Cover and reduce to low, let simmer for one hour stirring occasionally, if mixture gets too thick, add ½ cup of water and mix well. Add more if needed.
After an hour, add beans and simmer for 10 minutes. Add more seasonings to taste if needed.
Pour into a bowl, top with cheese and any other items you love! Enjoy!
Three Caballeros Pressure Cooker Salsa Chicken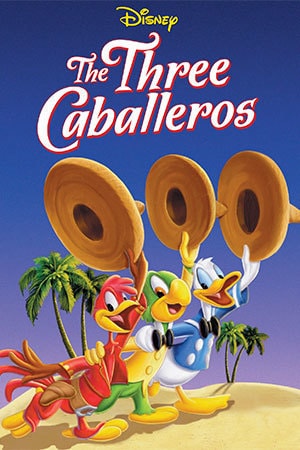 The Three Caballeros could really get us up and dancing the salsa with their music, unfortunately, that's not the salsa I'm talking about here! Pressure cooker meals are my favorite because they are so easy and easy to clean up after. Salsa chicken is one of my go to's as I always have the ingredients hanging out in the pantry. You can also eat this as in or as a taco!
What you will need:
• 1 lb boneless skinless chicken breast
• 1 cup salsa
• 1 taco packet seasoning
• 1 cup chicken broth
How to make it:
Place chicken into pressure cooker and sprinkle with taco seasoning mix.
Add salsa and chicken broth, place lid on and lock
Depending on your machine, select the meat or poultry setting and set for approximately 15 minutes
Allow machine to depressurize on its own, chicken should be at 165 degrees. If its okay, you can serve the chicken as is or shred it. Enjoy with a salad, rice or in a taco! You can even use it for my enchiladas posted above!
Mulan's Shrimp Stir-fry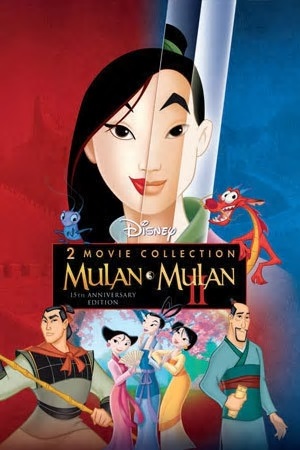 I would love to go to China and enjoy a nice meal with the Fa family but during this time, that is impossible so here's the next best thing. This recipe can be done with different meats and veggies and fresh or frozen items making a very easy dinner!
What you will need:
• 1 lb shrimp
• 1 tbs hoisin sauce
• 2 cloves garlic
• 1 tbs olive or sesame oil
• 1 cup chopped onion
• 1 cup sliced mushrooms
• ½ cup chopped green bell pepper
• ½ cup water
• Chinese noodles or similar
How to make it:
If noodles need to be cooked, cook first according to package instructions
Heat oil in a large pan over medium heat, add onion and shrimp and mix in oil until well coated.
Add in garlic, onion, mushrooms and bell pepper stirring constantly
Mix water and hoisin sauce and pour into pan, simmer until shrimp is slightly pink about 5 minutes.
Mix in noodles and toss. Enjoy with some pot stickers or a salad!
Did you make some of these recipes? Which one was your favorite? Let us know in the comments below!