I had the opportunity to check out Magic Kingdom and the beautiful newly painted castle during one of the Annual Passholder preview days and Disney did not disappoint!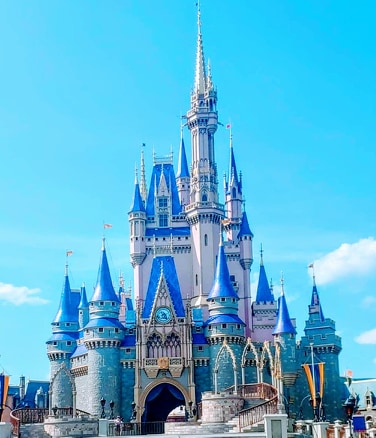 I will start off by saying that they are doing a great job. They are taking every precaution necessary to ensure the safety of their guests as well as their cast members. The very minute you drive into the parking lot, they are spacing cars out, taking temperatures as you arrive and making sure everyone is wearing a mask.
There are spot markers on the ground that your entire party is supposed to stand on when waiting for the monorail or ferry boat and even spot markers on the boat itself. All rides and attractions have "Please stand here" markers spaced out every 6 feet. Hand sanitizer is available when you enter and leave the ride queue. I felt very comfortable being there as Disney has done a fantastic job making it as safe as possible to enjoy the parks.
MASKS
I was very nervous at first to bring my two year old daughter with me to the preview but then realized it was the perfect opportunity to show what being in the parks with kids is like during these times.
The biggest struggle was keeping a mask on a brand new two year old. It is mandatory that everyone ages two and up has to wear a mask. With the heat and not being used to wearing one, my daughter was not having it!
We decided to purchase one of Disney's mask to try out and it seemed to be a little more successful but we spent most of the time putting it back on. She will get used to it but my biggest advice to parents is to practice wearing masks at home because they are required!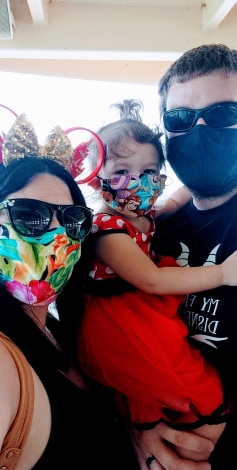 If you plan on buying one of Disney's masks, the small was a little too small and the medium was just a smidgen too big but it worked. Keep in mind that the ear loops are thicker than elastic or ribbon and if your child has small ears, it is harder to keep on.
CHARACTERS
Disney did a great job keeping the magic alive! It was so nice to see characters all over the park! I do love meet and greets but being able to see characters roaming the parks was so magical! It reminded me of when I was a kid.
Disney now has a lot more characters walking around and interacting with guests. I do hope that when things get back to "normal" that they will continue to have characters walking around. One of the characters we saw was Stitch, located in Tomorrowland on the stage. My daughter is currently obsessed with him so it was such a delight to see him as we have never met him.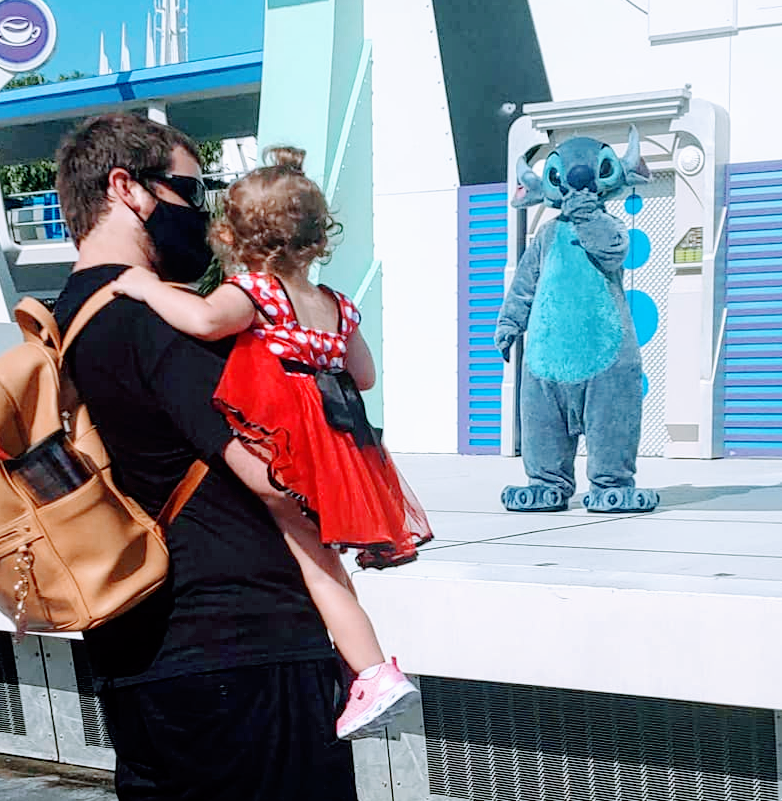 They also have small parade-like walk through which included Gaston and Merida riding on horses! This was absolutely amazing to see, it really brought the characters to life!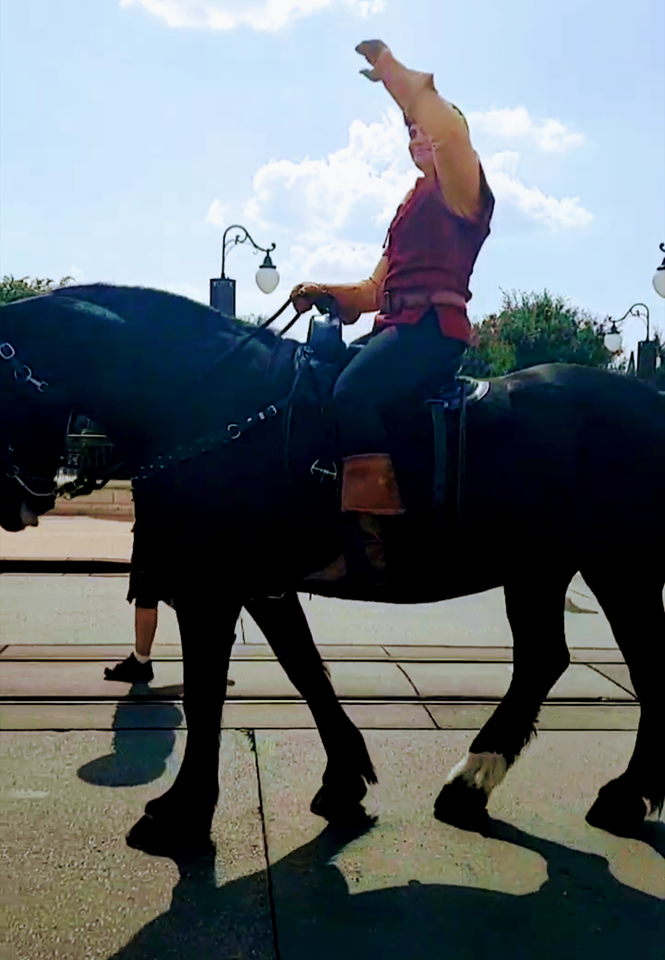 There was also a float that had Alice and Peter Pan on one side and Aladdin and Mary Poppins on the other. Pooh was on top and Tigger was walking behind it.
Another float had a bunch of princesses on it! We saw Ariel, Belle, Jasmine, Aurora, Cinderella, Elena, Snow White and even the Fairy Godmother! Tiana and Rapunzel were also on another float.
Behind the castle, our favorite step sisters, Anastasia and Drizella, were there talking to all the guests, they are hilarious!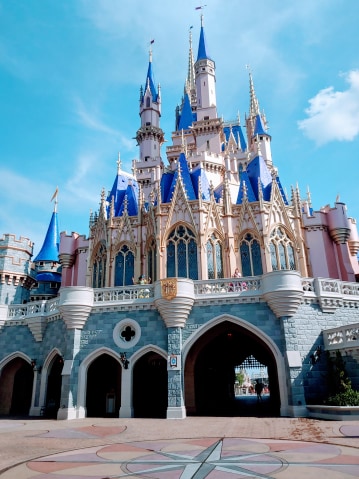 Jack Sparrow was also hanging out by Pirates of the Caribbean which was really neat because Pirates of the Caribbean is one of my all-time favorite movies! The Main Street Trolly even made its rounds with Piglet and Eeyore on it.
What was really nice is that the crowds were so low that the characters were able to talk to and interact with the kids from a distance. This made it a personal and special experience for each child. Normally this doesn't happen due to large crowds and not every kid gets the attention they desire from a character. Since the crowds are lower, kids will have these memories to cherish forever.
OVERALL THOUGHTS
Disney is doing a great job making the experience a great one for kids and adults alike! They have made the parks as magical as possible while maintaining proper social distancing measures.
If you are local and/or a passholder, now is the time to come! Don't be afraid to bring your kids. Disney has everything under control but know that you are coming at your own risk. Disney is not held responsible if you catch Covid-19 or get sick. Cast members are constantly reminding guests to keep their masks on properly and ensuring proper social distancing measures are being practiced. Rides are being constantly sanitized as well.
Please remember that it is extremely hot out and to drink plenty of water! There are several relaxation stations placed around the park, take advantage of them! If you plan on going for the entire day, make sure to include an afternoon break. Go eat somewhere or if you're staying on property, go for a swim.
Disney is a truly magical place and I am so happy it's open again! I hope that if you decide to visit, it's just as magical for you and your family!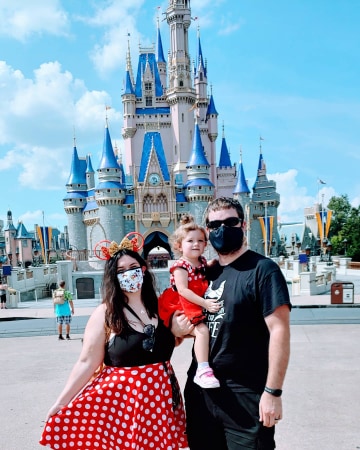 All opinions expressed are of my own experience and experiences may differ for each person.