With all this extra time indoors lately, we've had to come up with some fun activities to keep us entertained. Family movie nights are something we've always enjoyed but we've decided to take it up a notch with a themed craft and dinner.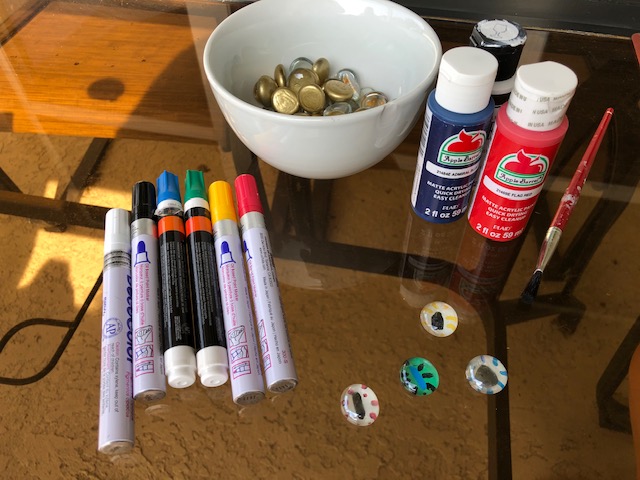 The kids love crafting and I love having extra help in the kitchen! The best part is, you can adjust all of it based on your child's age and what you have available. I know that grocery store items are scarce right now, so feel free to adjust your ingredients and get creative!
My kids have been wanting to watch Shrek for quite a while, so we decided to start with that. I looked on Pinterest and found a craft for making "dragon eyes" involving many items I already had.
My kids loved coming up with different designs for their eyes. This can be a little messy so I'd recommend putting down place mats or craft paper under your work space.
Dragon Eyes Craft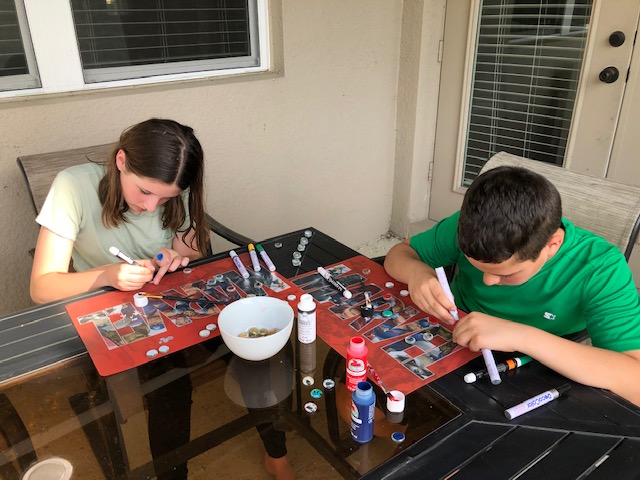 Materials:
1 bag of glass garden stones (I found them at Walmart in the craft section for about a dollar)
Paint pens in assorted colors (We used oil based)
Acrylic paint in assorted colors
Small paintbrushes
Directions:
Flip the stones over so the flat side is facing up
Use the paint pens to make an oval or line for the pupil
Use the paint pens to add dots, lines, or other designs
Let dry thoroughly
Use the paint brush to paint over the entire design with acrylic paint
Once dry, flip the stones over and admire your work!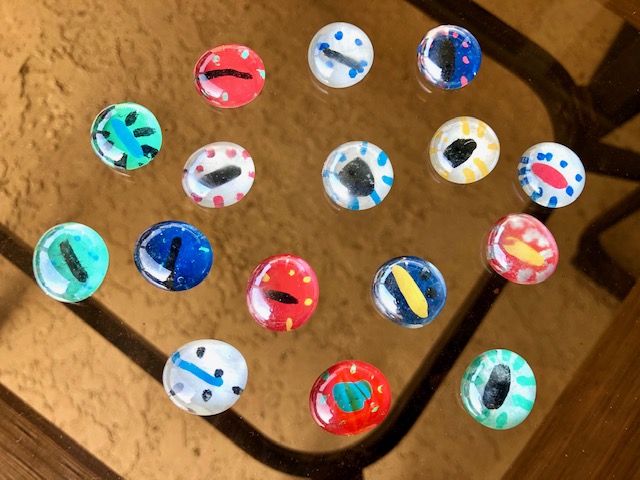 *You could also take your craft one step further by gluing magnets to the back of the stones to create unique refrigerator magnets.
The Food
After our craft, we started on our Shrek themed dinner. We decided on Swap Grass Salad (Caesar salad is our favorite), Three Little Pigs in a blanket (Lil Smokies wrapped in crescent rolls), and Ogre Parfaits (Vanilla pudding colored green and topped with graham cracker crumbs).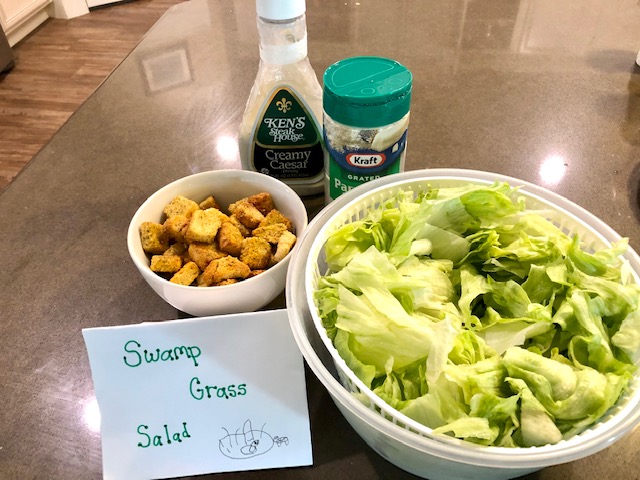 There were lots of jobs that the kids were able to help with. My daughter washed and chopped lettuce for the salad while my son rolled the "pigs" in dough. We used Lil Smokies because that was what we could find at the store but cut up chunks of hot dogs would work great too. I'd also recommend cutting each section of crescent roll in half so that they aren't too big.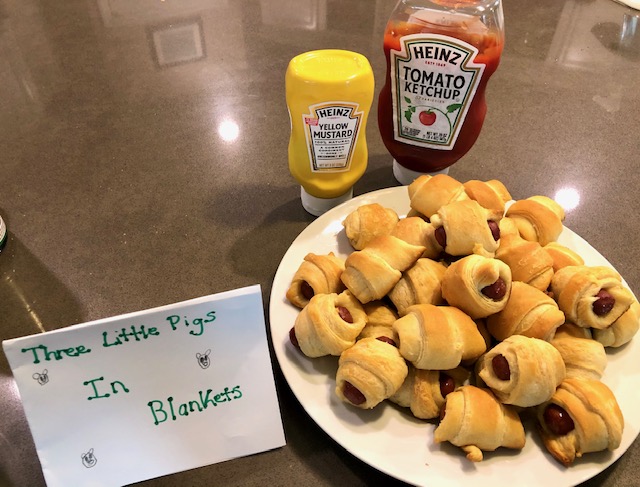 While the pigs in blankets were baking, I asked my kids to go create some signs for our buffet. Then they worked together to stir the instant pudding and food coloring into the perfect Shrek color.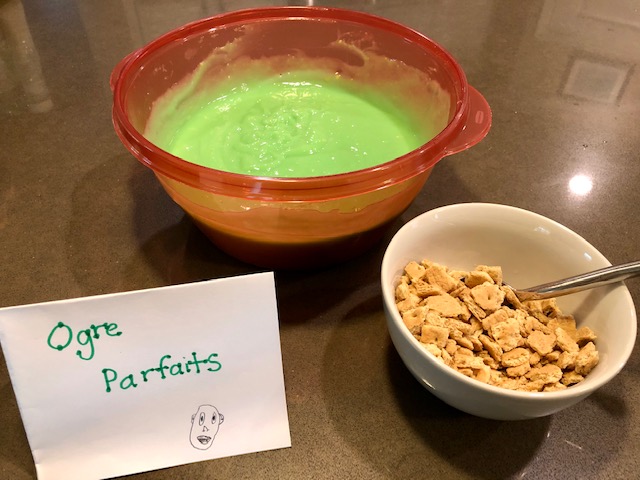 Finally, it was time to eat. The kids had a great time explaining to us how they made everything over dinner and we made sure to ooh and ahh over their amazing cooking skills. Then we assembled our parfaits and had dessert on the couch while we enjoyed the movie.
Does your family enjoy movie nights together? Let us know some of your favorites and keep an eye out for more themed movie activities coming soon!