The kids and I were invited to attend a special American Girl store event, where we'd be able to see new items and upcoming releases. So of course we said, "Yes!"
This would be our first trip to an American Girl Doll store, and we were so excited!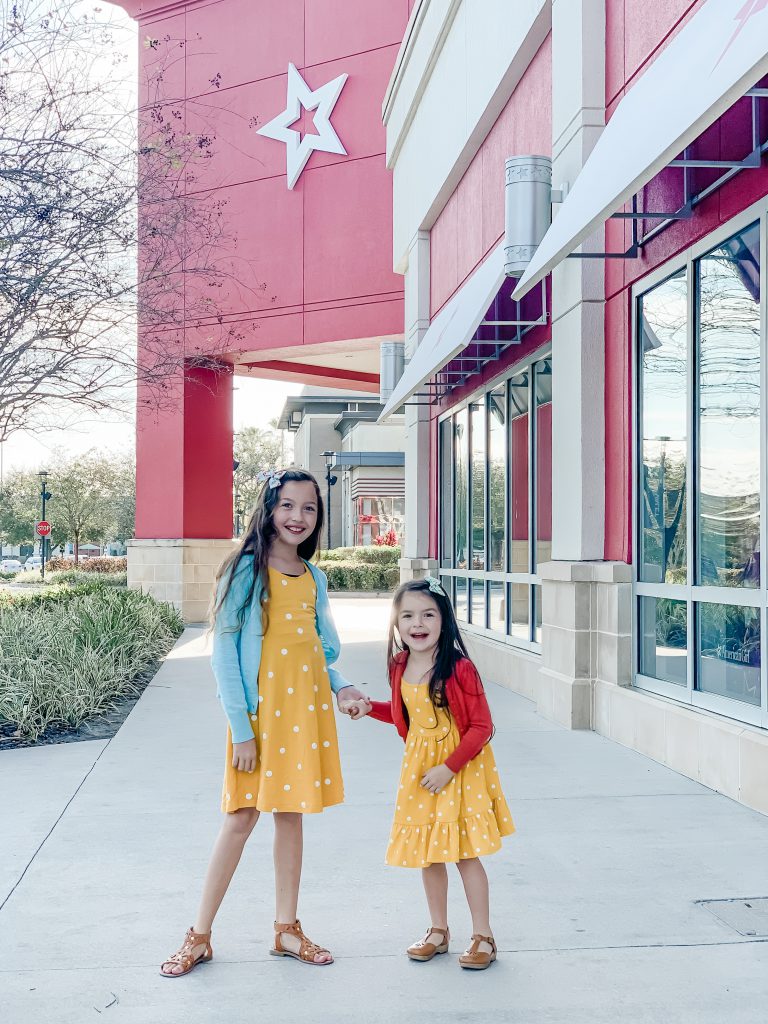 Upon walking in we were blown away by how large and beautiful the store was. I mean, SO many amazing dolls!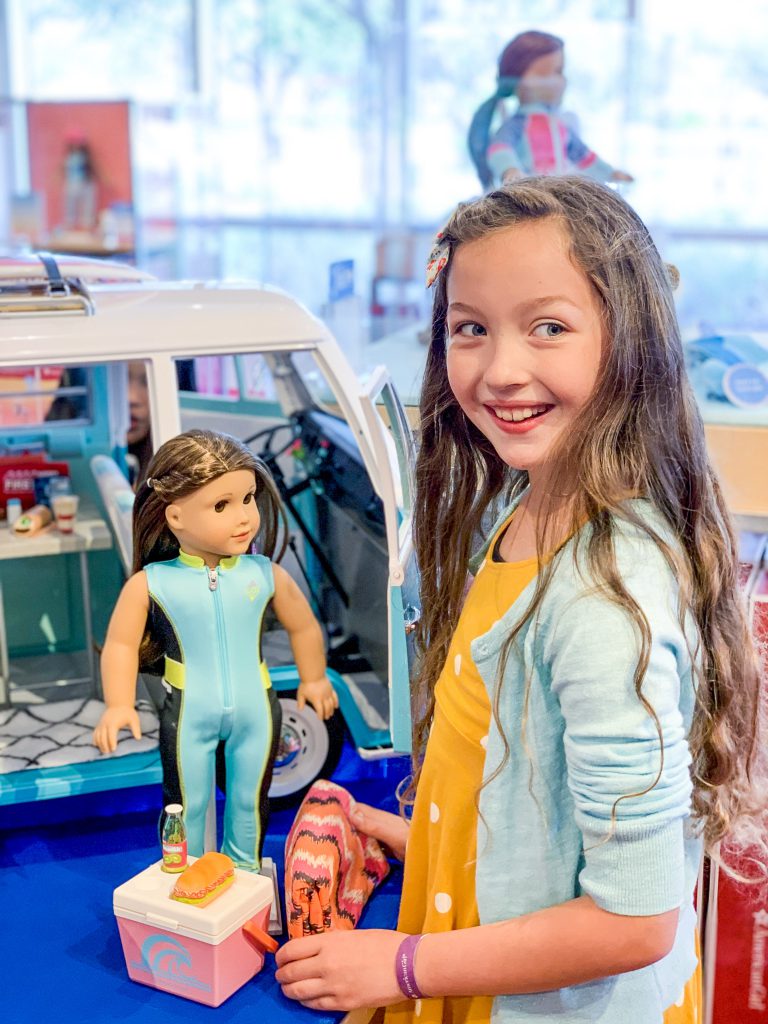 The staff was beyond friendly and helpful. They showed us around the store, answered all the questions and let the kids play and touch and experience the beautiful dolls and play sets they have out.
Here are a few of our favorites:
"Truly Me" -Pet sets
These adorable cat and dog play sets were so much fun! My girls spent a while playing there!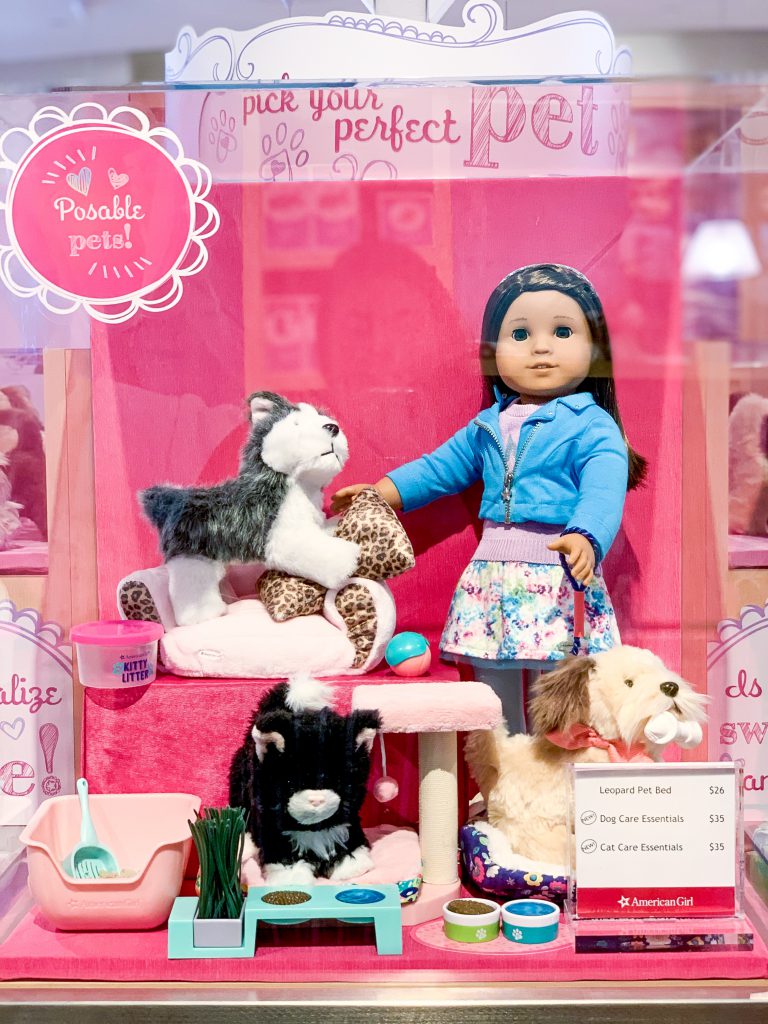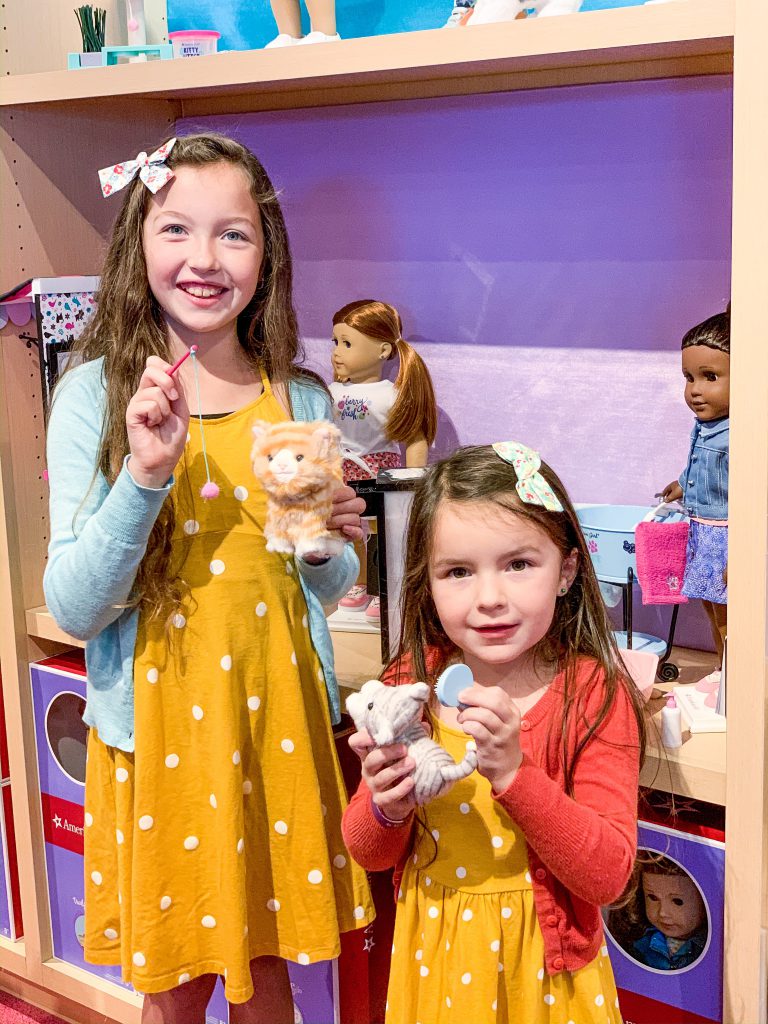 Upcoming New releases
"Truly Me" dolls-
One with pink hair and one with purple hair! The girls were head over heels in love with these new designs!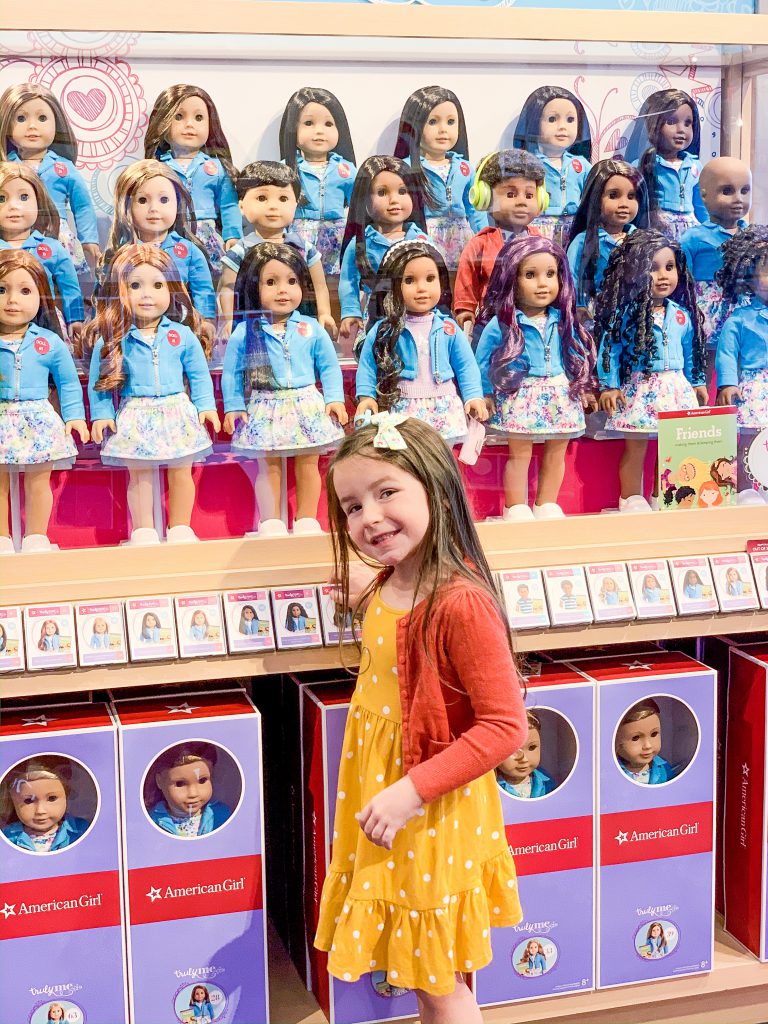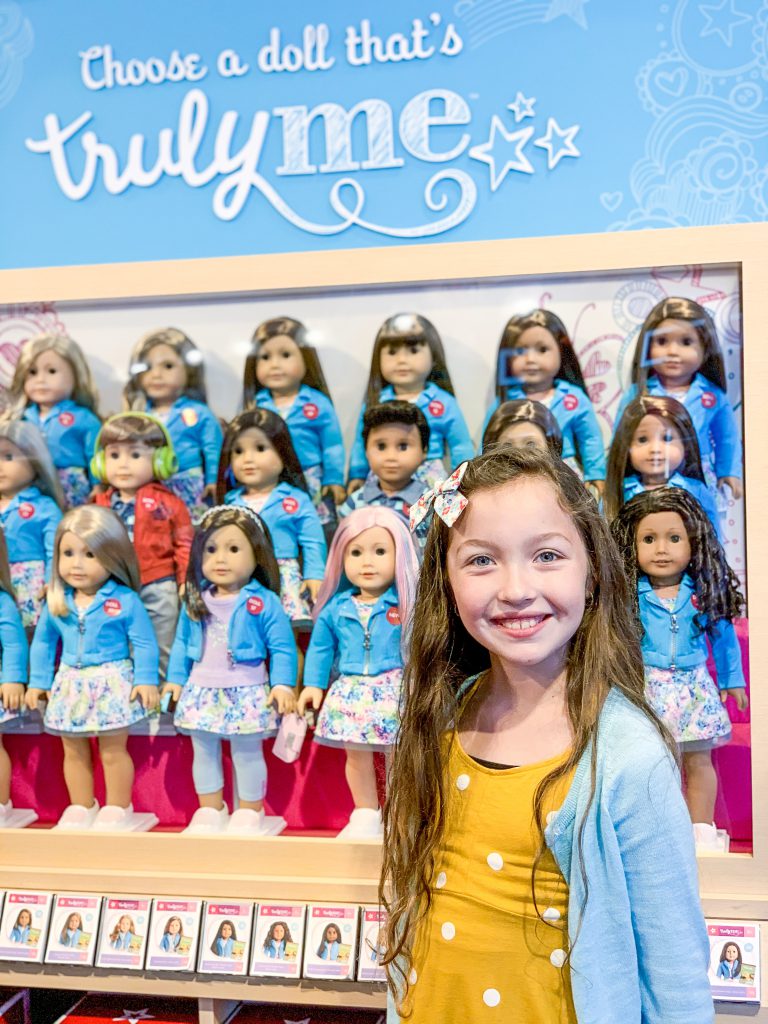 "Sea Side Diner" Playset
Seriously, how cute is this! The retro diner and colors are just so perfect.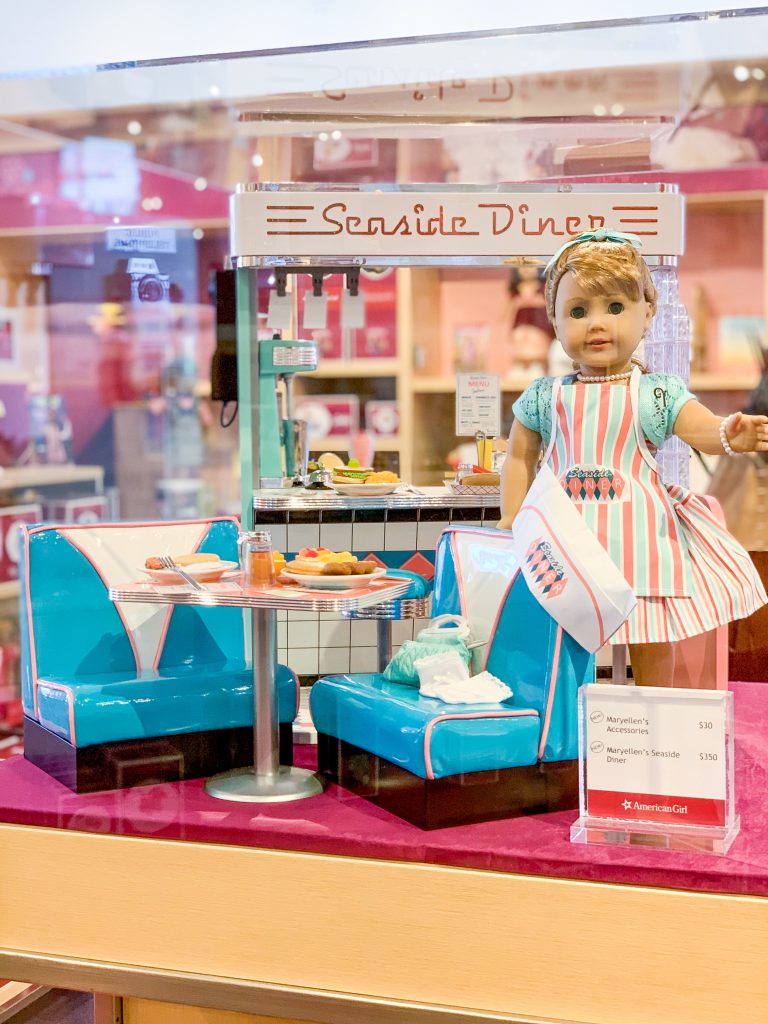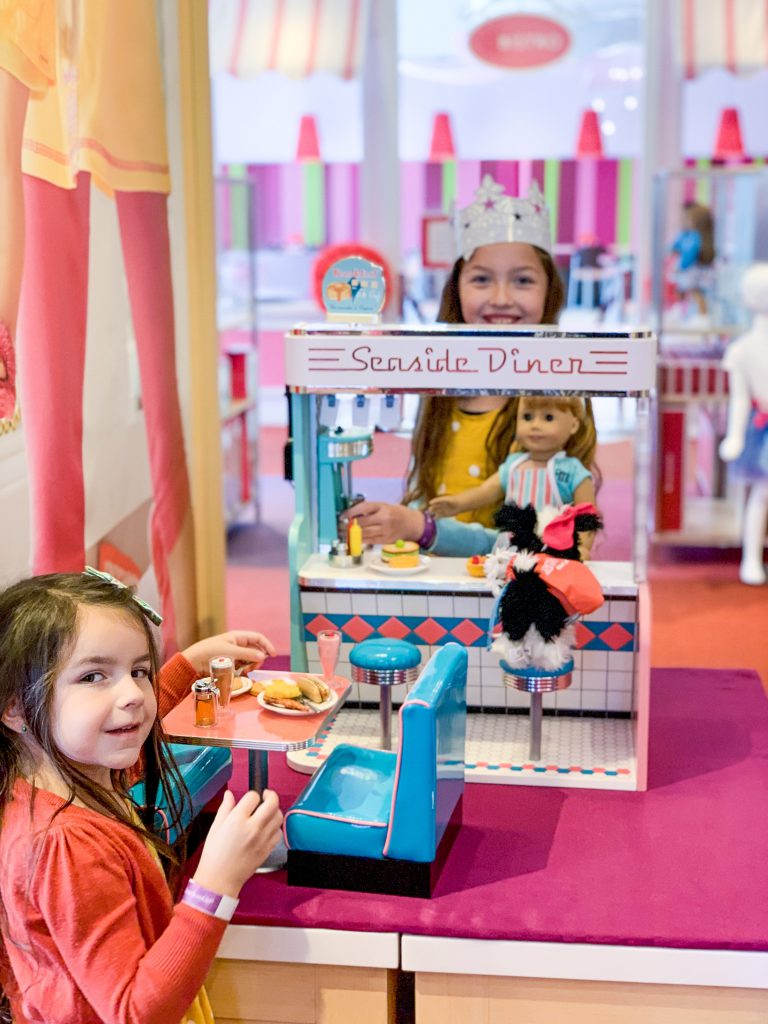 Our morning wasn't over yet! We then headed over to the cutest little Bistro I have ever seen. We received some special goody bags for the event and got to experience a little tea party as well!
Now since this was our first experience with an American Girl Doll Tea Party and we didn't have our own dolls. To be honest I wasn't sure how it would work or if the girls would feel "left out". However, they had thought of everything and had extra dolls out to choose from so anyone could participate!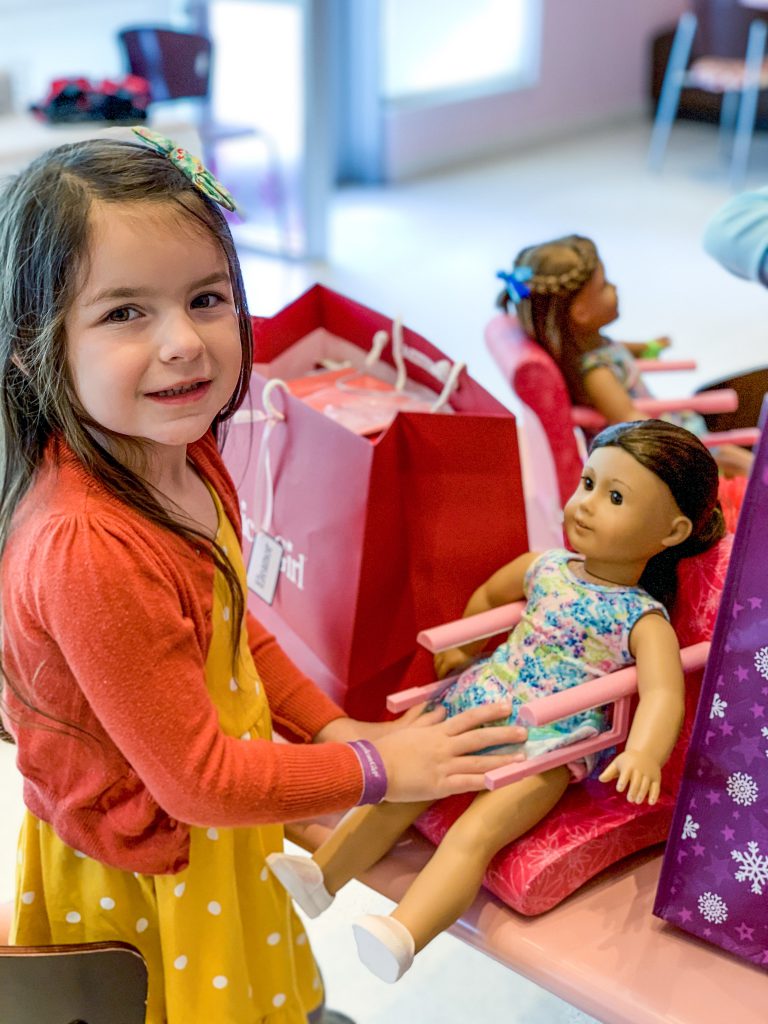 They had special doll chairs that hooked to the table, so your dolls could be right up with you for the Tea Party. They also gave out little place-mats, cups and plates for the dolls. Seriously so cute.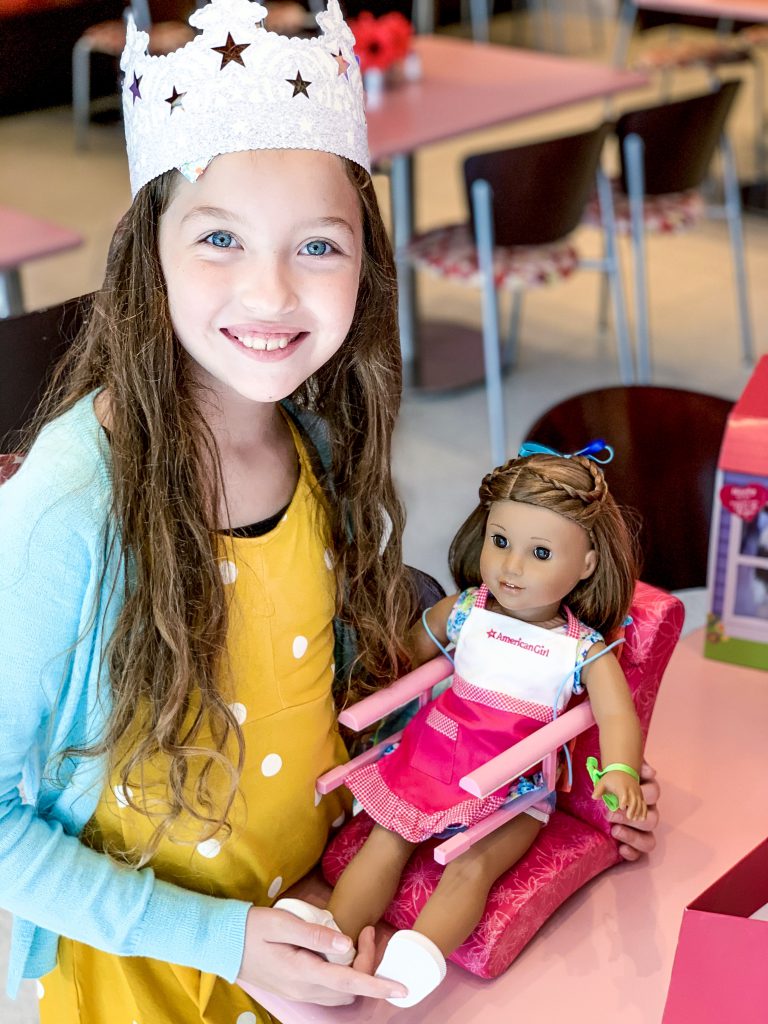 The breakfast table set up was just lovely! It was filled with yogurt parfaits, fruit cups, scones, muffins, danishes, coffee, water and of course pink lemonades.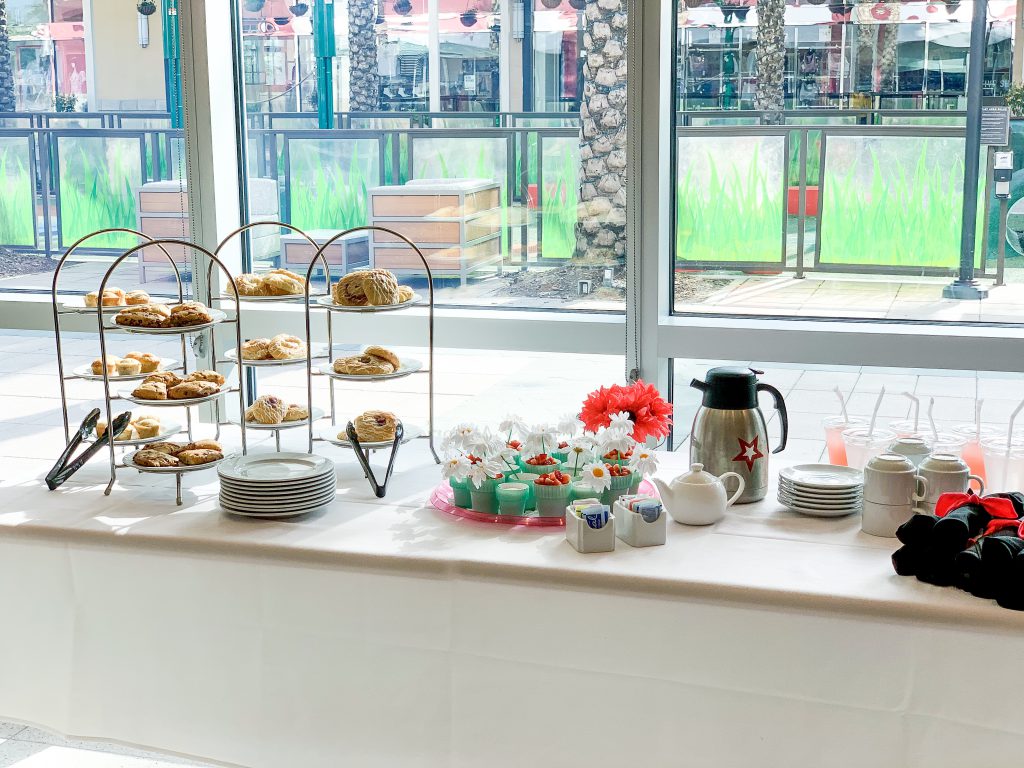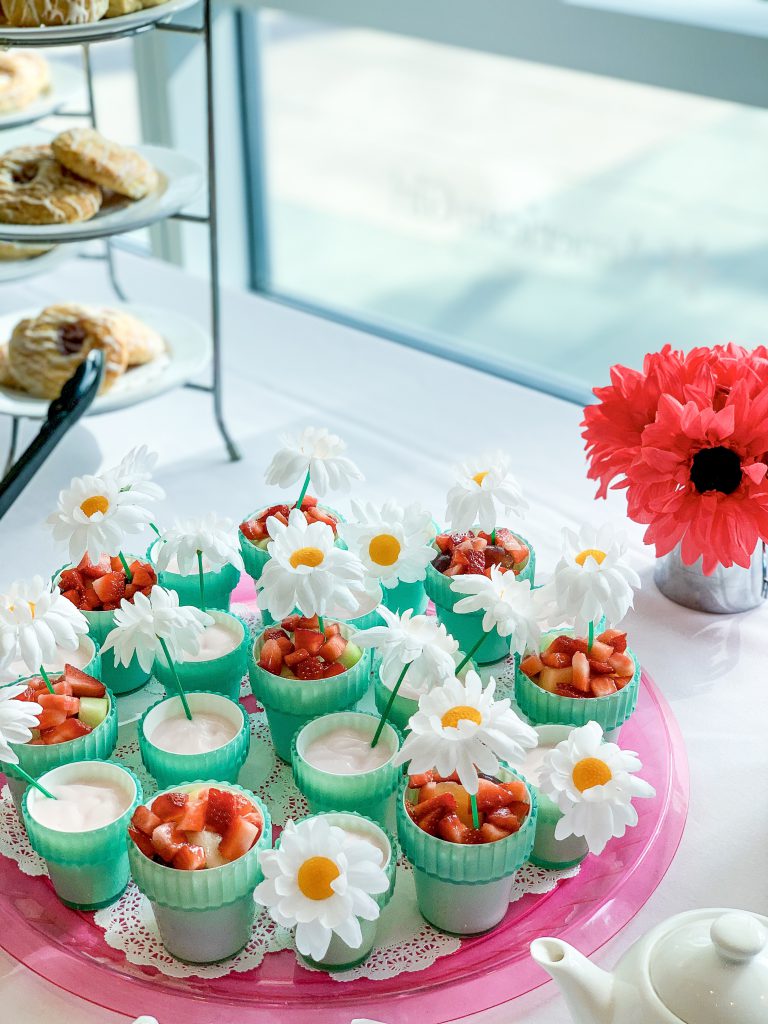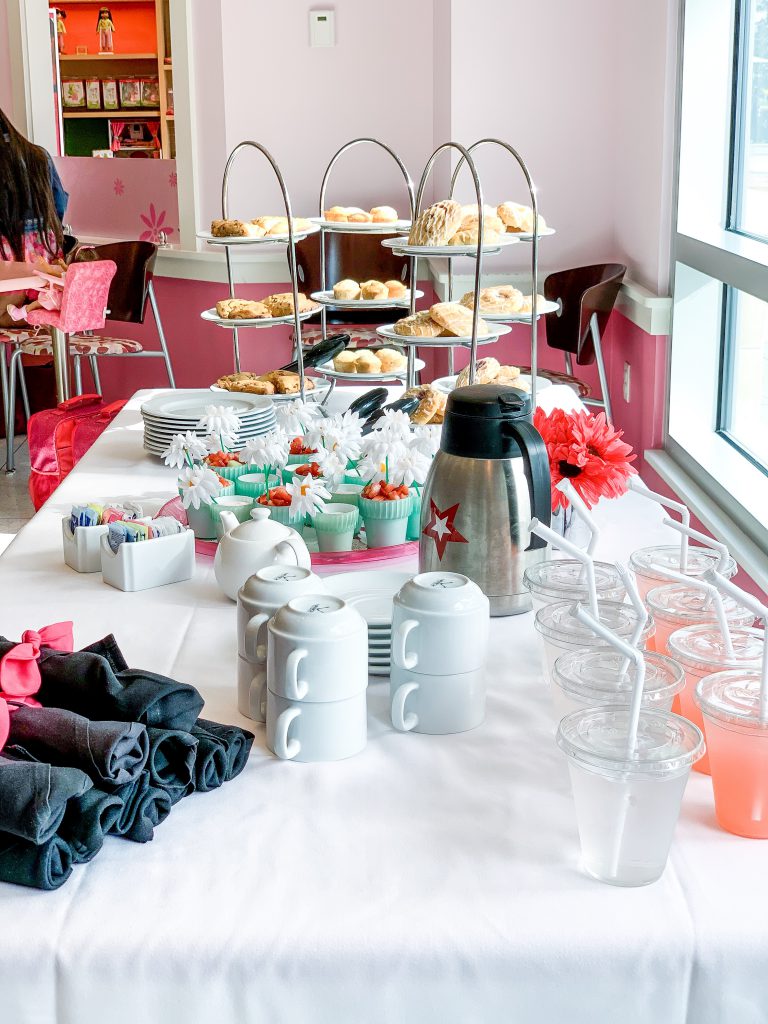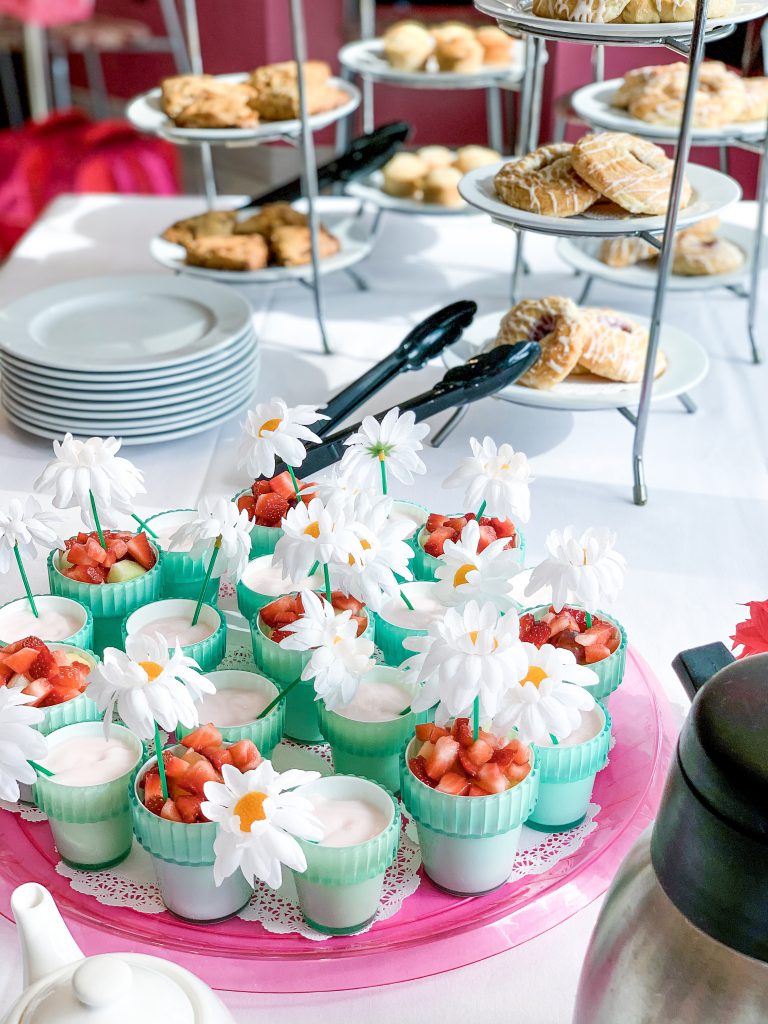 The girls felt like princesses and had the best time eating their yummy treats and playing with the dolls.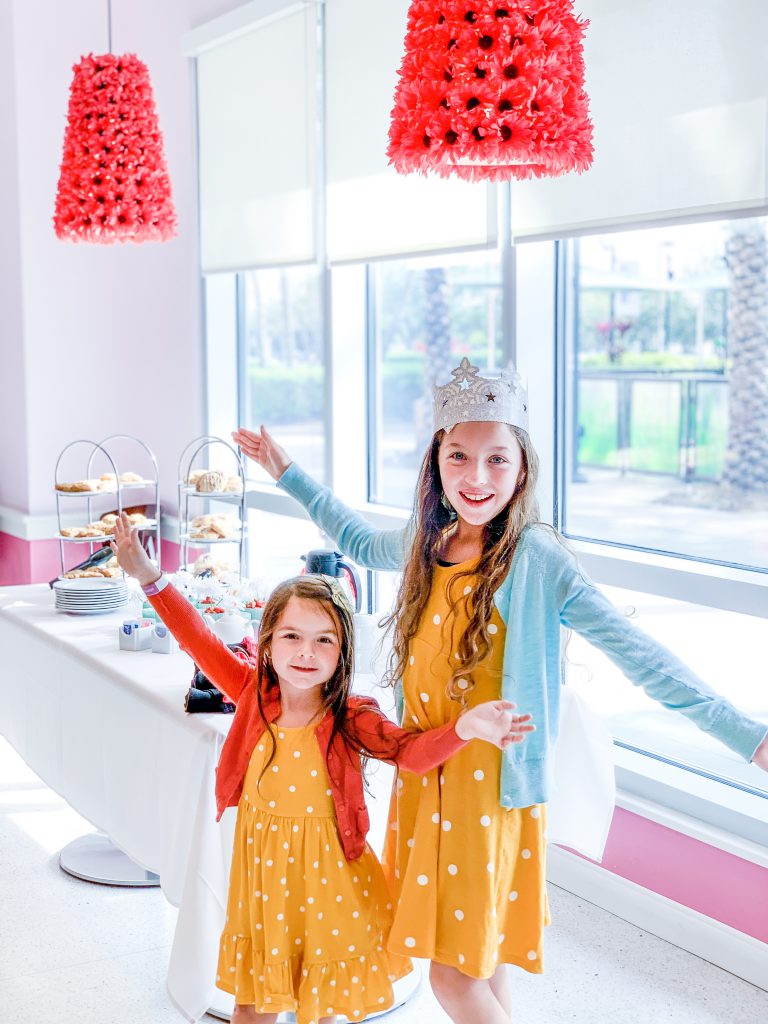 We will absolutely be back for future tea parties, as well as other events!
Ours has movies nights, gingerbread decorating and more! You can even book birthday parties!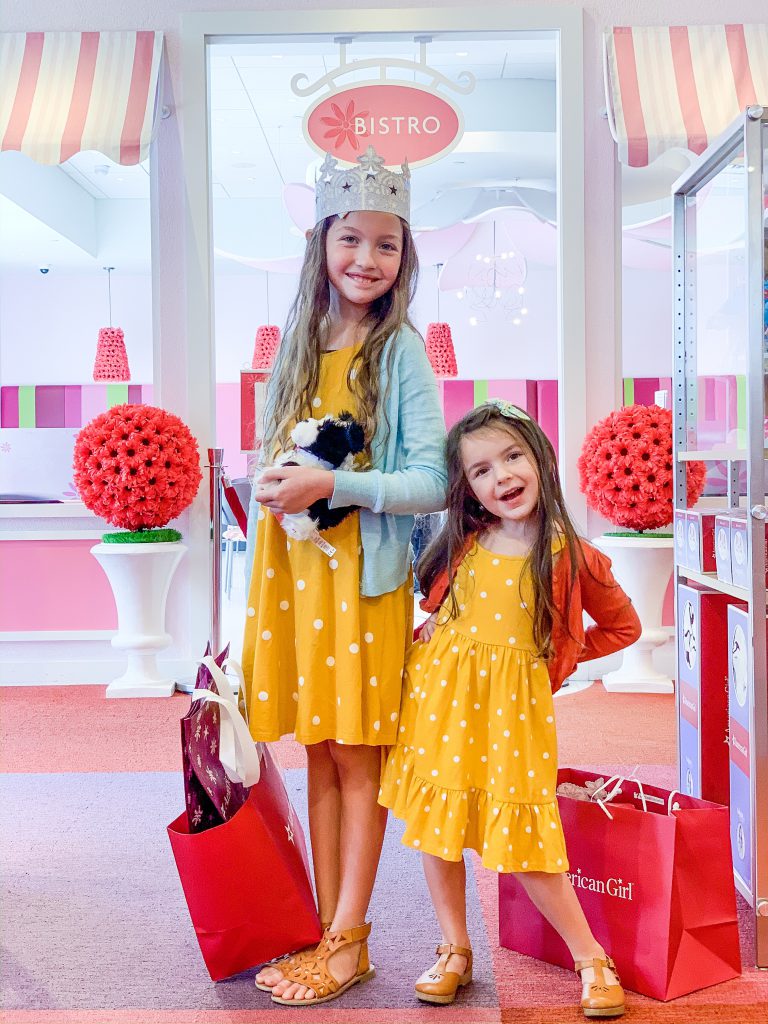 Thank you again American Girl Orlando for hosting us! We had an amazing time!