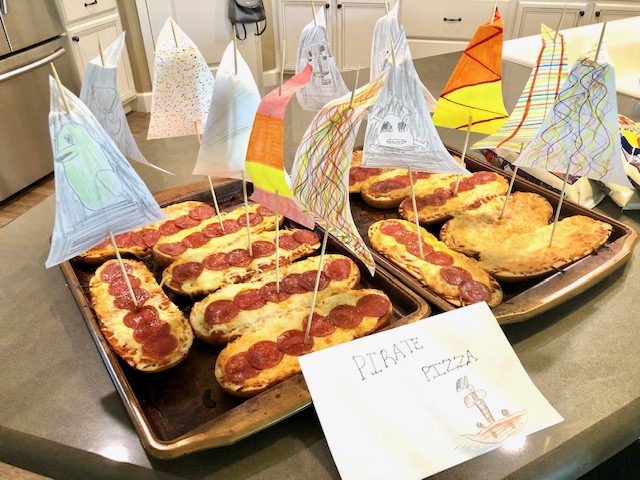 Family movie nights are one of the easiest activities to do during this time of social distancing. My family and I had such a great time doing our Shrek themed movie night that we decided to keep the fun going! Add in an easy craft and meal to tie in the theme, and you've got hours of fun for your children with little effort.
This week's movie is Pirates of the Caribbean. My kids are finally old enough for it to keep their attention and they love the ride at Magic Kingdom so we decided give it a try.
Feel free to use these ideas and shape them to what works best for your family. I have two children who are a bit older so I let them create the activity for each other. If your children are younger, or you have an only child, you may need to create this for them. Get creative and use what you have!
Treasure Hunt Activity:
I started by letting my kids pick out a small, inexpensive toy that they thought their sibling would like at a recent trip to the store. This toy was used as their "hidden treasure." However, it doesn't have to be something you spend money on. You could always create a coupon for your child with something special like "stay up 15 minutes past bedtime" or "bake cookies with mom." The idea is to make it something to brighten their day.
Next, it's time to create your pirate map. My children drew maps for each other with pictures of landmarks around the house like the staircase or the oven. The map ended at the final spot where they could find the treasure. Don't forget X marks the spot!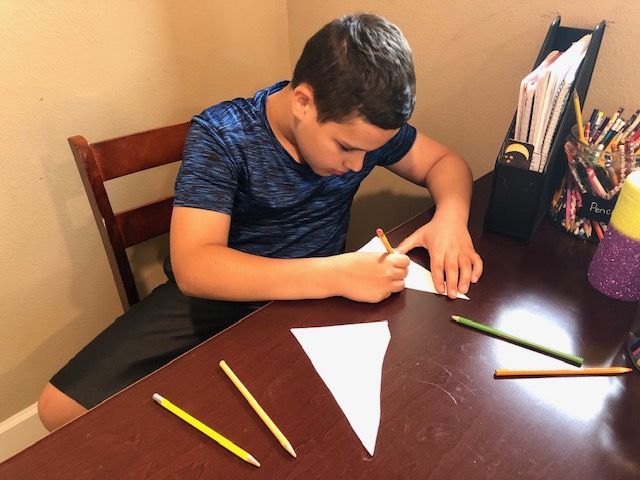 Then they hid notes at all the locations on their map with clues of where to go next. For example, "go to where mom cooks dinner." If your child is too young to read, the clues aren't necessary. Just help them follow the pictures on the map.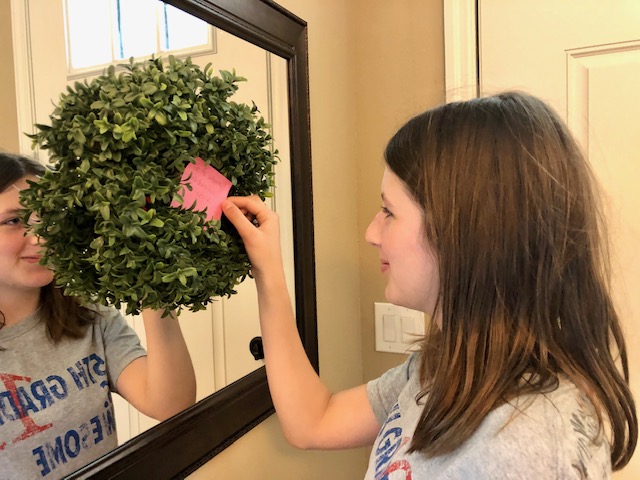 Hide the special treat and help your child follow the map to find it. It's great for problem solving skills and can also be used as reading practice if you label the map. My kids loved getting creative to make their pirate maps and discovering their hidden treasure!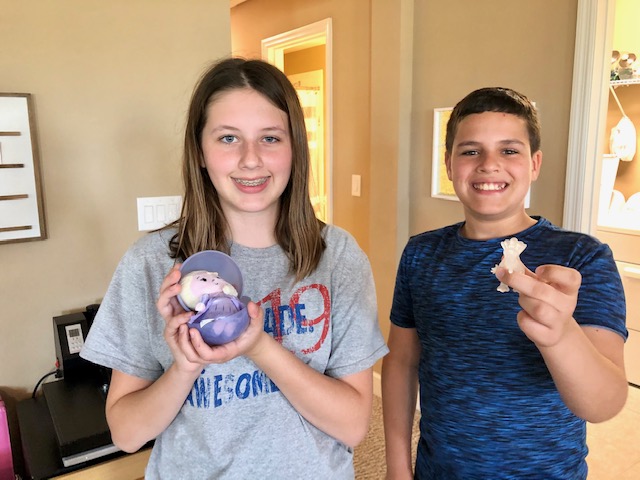 The Food
Next, it was time to get started on dinner. While I prepped some of the food, I asked my kids to decorate pieces of triangle shaped paper to be used as sails for our Pirate Ship Pizzas. In the meantime, I cut hoagie rolls lengthwise and placed them on a baking sheet. Then the kids helped me top them with ingredients and get them into the oven.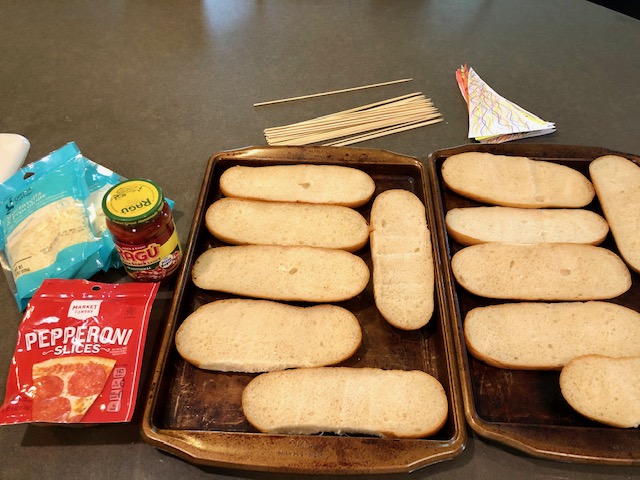 Pirate Ship Pizza Ingredients:
1 package hoagie rolls, cut in half
1 jar pizza or marinara sauce
2 bags shredded mozzarella cheese
1 package pepperoni
Any additional pizza toppings you'd like
Bamboo skewers or plastic straws
Decorated paper sails
Pirate Ship Pizza Directions:
Place hoagie rolls on baking sheet
Spread 1-2 spoonful of sauce on each roll
-Top with shredded mozzarella cheese
-Add additional toppings like pepperoni
Bake at 350° for 10-15 minutes until cheese is melted and bread is crisp
Push skewer or straw through paper sails
Insert sails into middle of each pizza to create a pirate ship
Along with our Pirate Ship Pizzas we also had Pirate's Booty puffed snacks and Golden Oreo cookies (coins) for dessert. The kids created signs for our buffet, and we settled in to enjoy the meal and movie.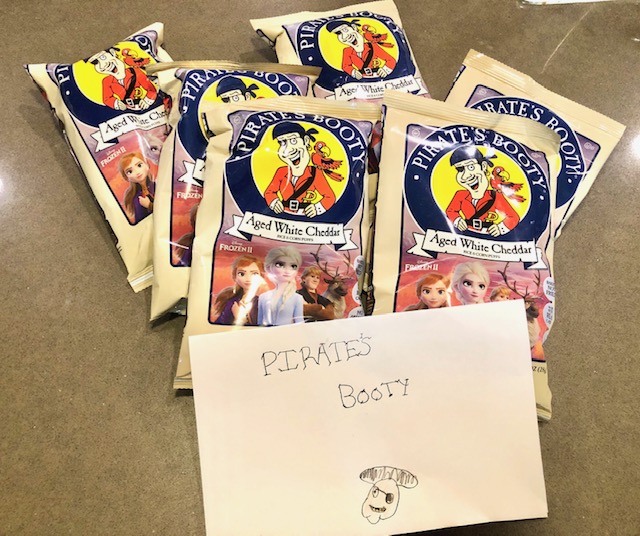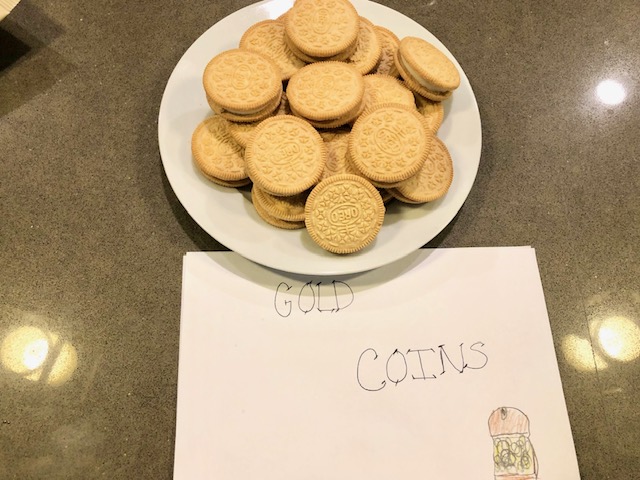 Let us know if you give these ideas a try. It's sure to be a swashbuckling good time!