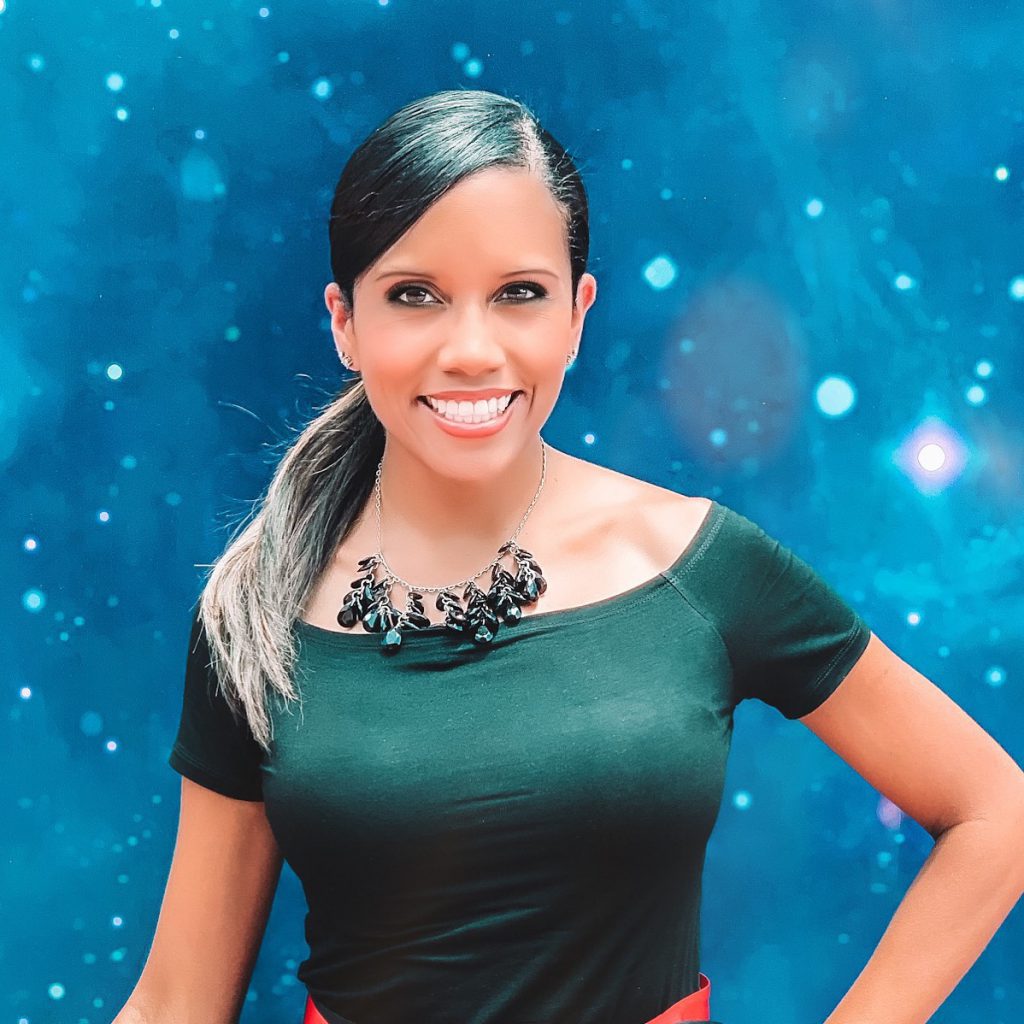 FOUNDER/ EDITOR/ SOCIAL MEDIA/ MARKETING
I originally grew up in South Florida but in 2012, my husband and I moved to Georgia for work until finally returning to Florida at the end of 2017. After working in the Broadcasting Industry for a few years, I decided to become a stay at home mom when my daughter was born. Later I briefly worked for Disney as a video editor doing promos for new ride openings and loved every second of it.
Currently, I enjoy being a freelance Digital Artist, keeping up with my (very) active daughter, and spending my days at Disney any chance I get.
Why Winter Garden Moms?
After moving twice in five years and becoming a stay at home mom, I found the need to have a space where I could still be creative and also interact with other moms for some "momtalk" every now and then. One of the best support systems moms can have is each other and I felt that providing a space where we could all come together as a community was essential in our daily lives. Moms are always asking each other for recommendations, advice, etc. and having a place where we could connect and have important information all in one spot just made sense.
I hope this site provides you with the information and support you are looking for. I want to make certain that you are provided with information you would like to read so please feel free to reach out with comments or questions (or just to say hi). Make sure to join our Facebook group and connect with other moms in the area as well. We'd love to hear from you! You can also reach us at wintergardenmoms@gmail.com.
Contributors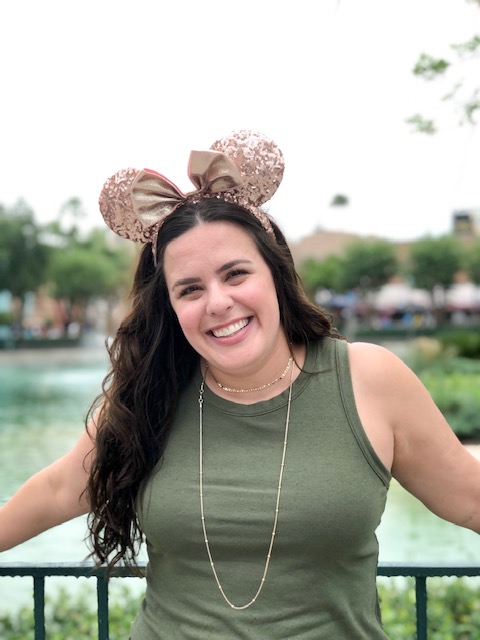 Originally from Ohio, I jumped at the chance to flee the snow after being accepted into the Disney College Program. With a "see you in a few months" goodbye to my family I made my escape to the Sunshine State with no idea what fate had in store for me. I met my Prince Charming on my first day of working for the mouse and decided to make Orlando my forever home. That was over a decade and a half ago and I've never looked back!
While I no longer work for Disney, you can often find me there with my husband, daughter, and son. When I'm not riding one of the mountains or eating something Mickey shaped (and snapping pictures for the gram, of course) I spend most of my time running my Etsy shop called Happily Ever Alison, volunteering at my children's school, trying out a new recipe in my kitchen, or being a taxi driver to and from my kids' various extracurriculars.
I have a bachelor's degree in nutrition and an unbreakable addiction to the Food Network. I love to cook and am always looking for recipes to appease my picky eaters. I also have a background in early childhood education and firmly believe that kids are the coolest people on Earth. I'm just a mom trying to keep her sense of humor while raising two moody but loveable tweens, maintaining a happy and healthy marriage, cooking three nutritious meals a day on a budget, keeping my house from looking like a dumpster fire, running a successful side hustle, and getting enough sleep. How hard can it be?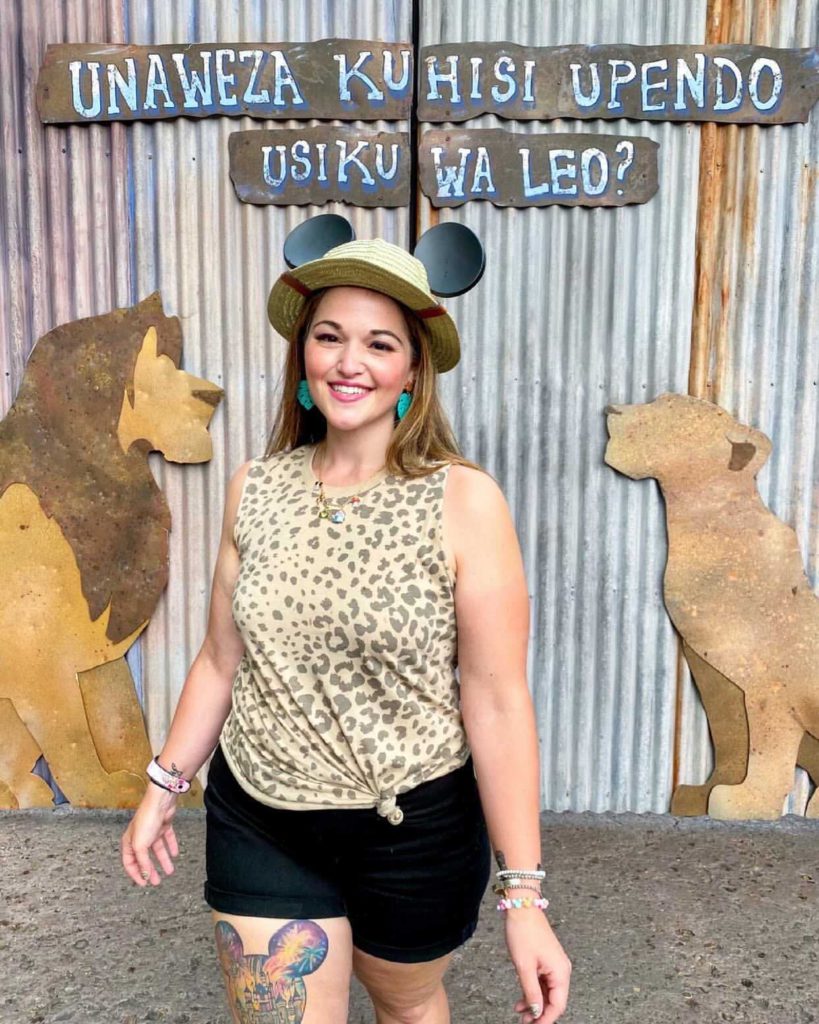 My name is Deana and I am a 32 year old mom of two babies. My son was born at 29 weeks weighing two pounds. I am a mental health advocate and graduated from The Culinary Institute of America. I am originally from New York but consider central Florida my home.
I enjoy going to the parks, decorating my planner, cooking, being crafty and Disney cruising. I am a newlywed but met my husband while working for Disney. I was a Disney Cast Member for ten years. I had weight loss surgery and lost over 150 pounds. I am a stay at home mom now and I also collect Rae Dunn! I have hundreds of pieces!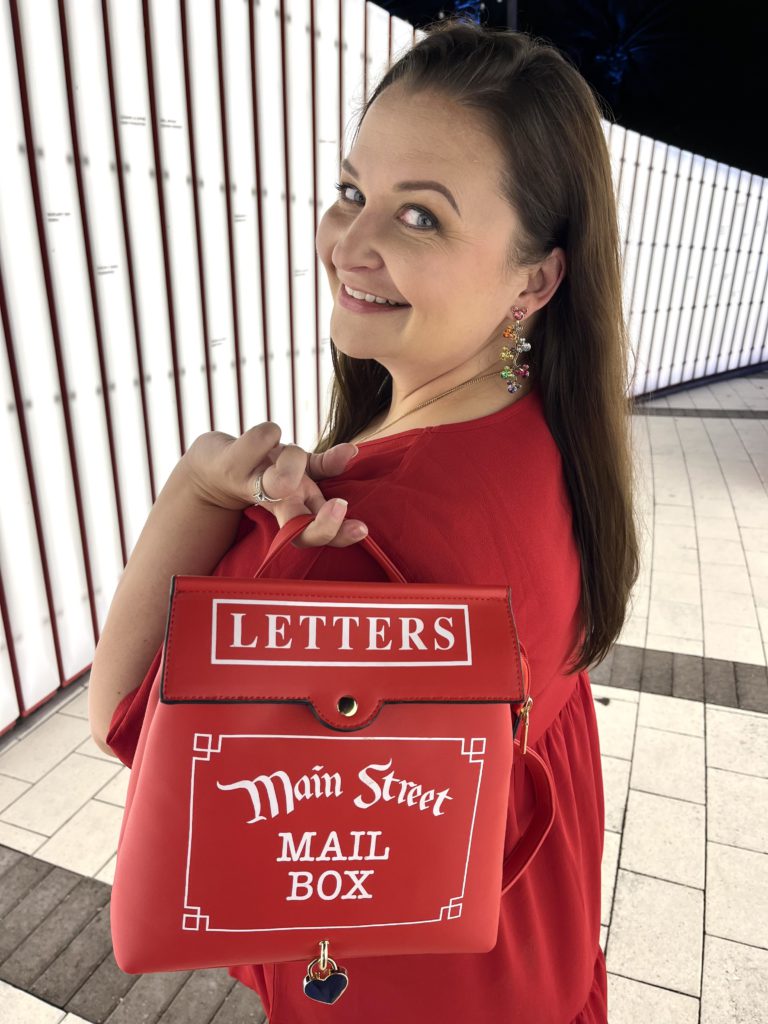 Marianna Frances is a native Floridian but spent most of her childhood in the Texas Hill Country. She has called Florida home for the past 23 years and considers it a truly special place because it is where she met her husband Billiam, and had her sons Haven (10) and Harbor (7). Marianna has a Bachelor's Degree from Florida Atlantic University in Mass Media Communications and her Masters in Educational Leadership. Marianna enjoys all things D.I.Y. and likes to stay busy decorating for each and every holiday. Most weekends are spent trying out a new vegetarian recipe or exploring local family events. She loves connecting with other parents and sharing tips and tricks she has learned along the way for making the days a little more memorable.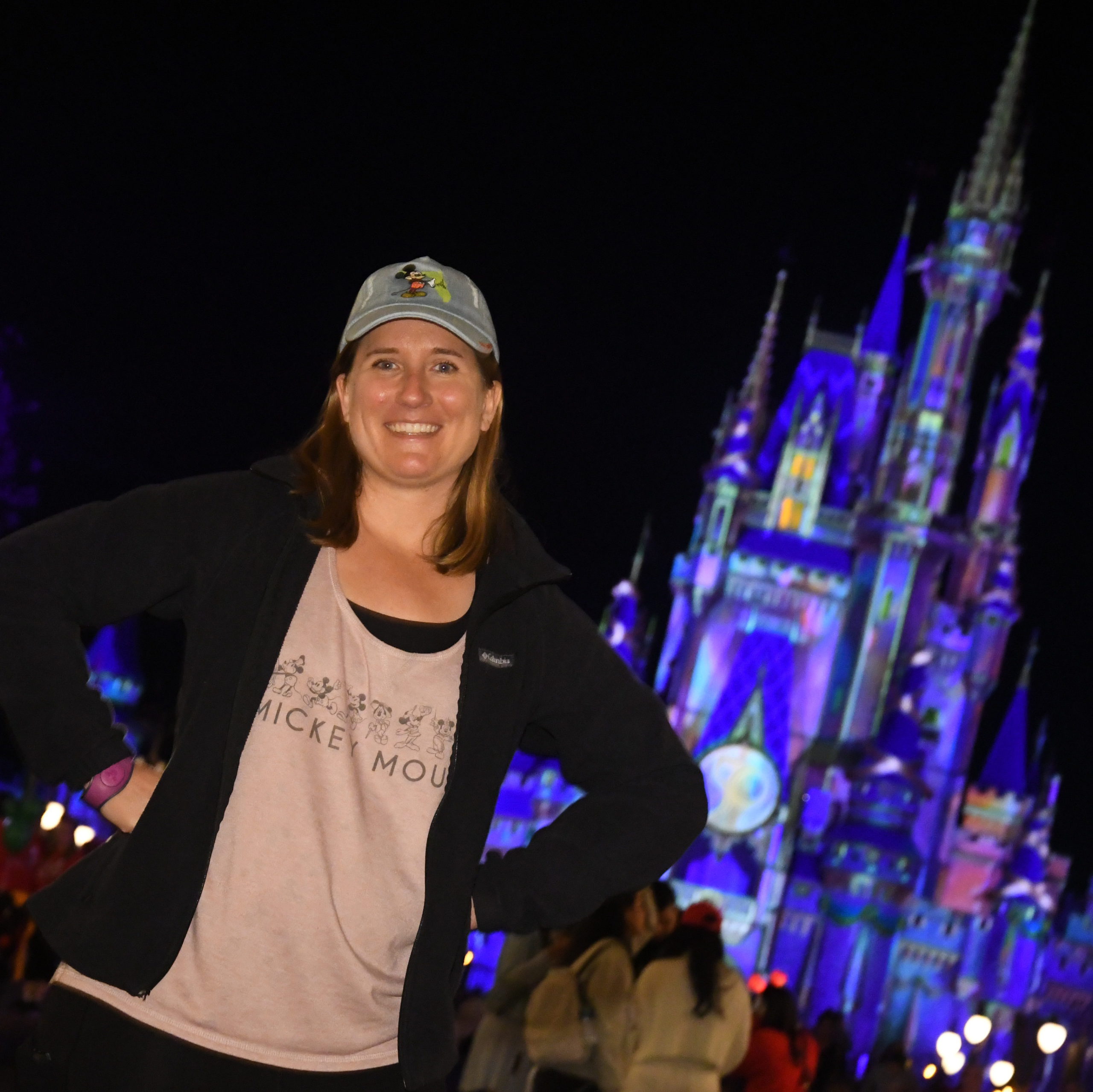 Hi, friends, I'm CJ! Our family moved to Central Florida from southern California in 2021 and we have loved every minute in our new hometown of Winter Garden. Before moving to Florida, I was a history & English teacher at a private school. When we moved to Florida, I left my teaching career to be a full-time mom to our two kids, who keep me on my toes! As a family, we enjoy going to Walt Disney World and other local attractions, trying new restaurants, and exploring the outdoors. Our older child has special needs, so I am always seeking out experiences and activities that are inclusive for all!
In addition to my role as mom, I'm a runner, tennis player, and gamer. My husband and I enjoy PC gaming, and we can nerd out over almost any board game! Catch me on the tennis courts or hitting the pavement as I train for my next race… I exclusively do RunDisney races (I'm all about that sweet RunDisney bling, and the cheese sauce – IYKYK), so grab those mouse ears and let's run!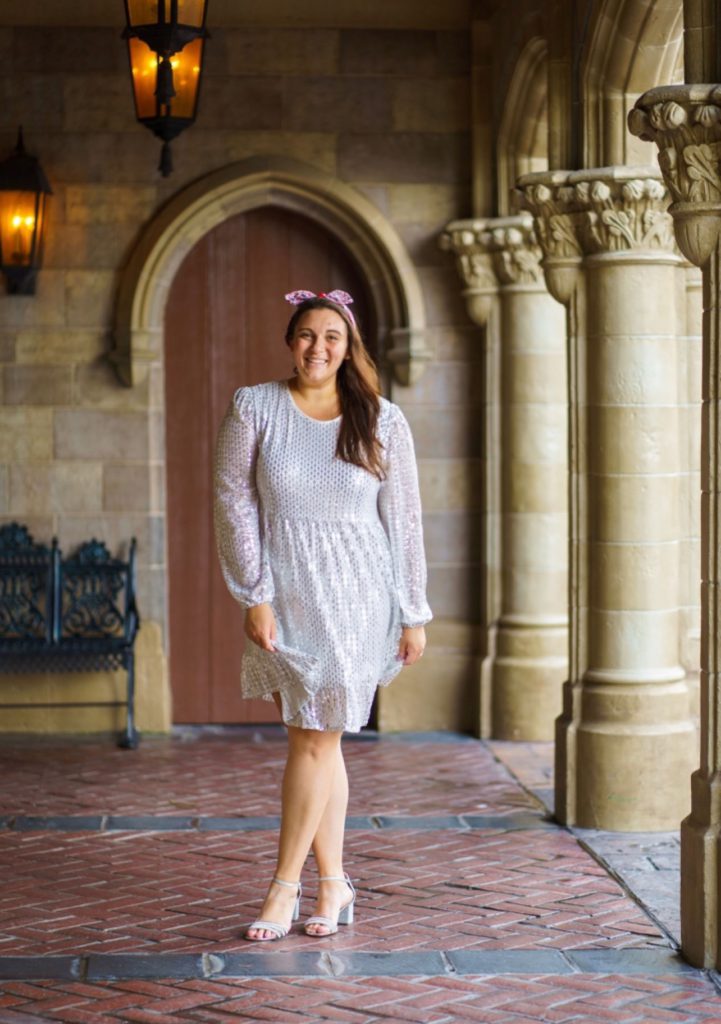 Hi everyone! My name is Lauren and I am a Disney Parks Lifestyle Creator. I am known as laurendreamsofdisney on Instagram, TikTok, and YouTube. My main focus and goal is to provide fun and exciting content around Disney Theme Parks! My content consists of Tips and Tricks, Disney Dining, Disney Resort Hotels, Theme Park Style, and just for fun! I really enjoy creating videos that bring a little bit of the magic to your daily life! My entire family loves Walt Disney World! My husband is a Registered Nurse and I am a mom of 2. I am also a Florida native and my favorite thing to do besides going to theme parks would be going to the beach!