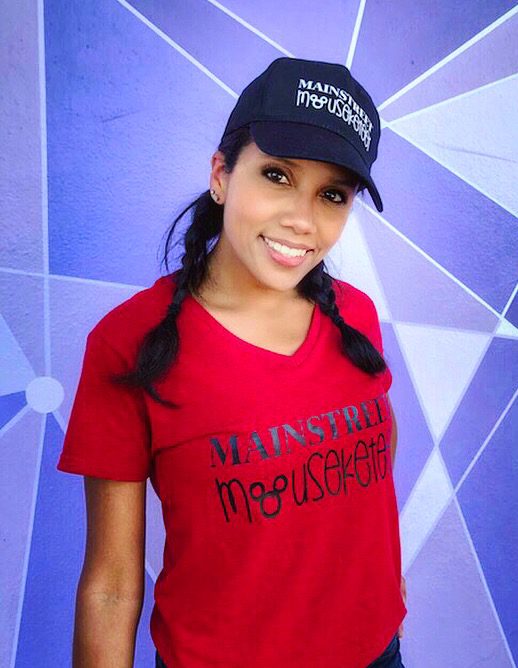 FOUNDER/ EDITOR/ SOCIAL MEDIA/ MARKETING
I originally grew up in South Florida but in 2012, my husband and I moved to Georgia for work until finally returning to Florida at the end of 2017. After working in the Broadcasting Industry for a few years, I decided to become a stay at home mom when my daughter was born. Currently, I enjoy being a freelance Digital Artist, keeping up with my (very) active four year old, and spending my days at Disney any chance I get.
Why Winter Garden Moms?
After moving twice in the last five years and becoming a stay at home mom, I found the need to have a space where I could still be creative and also interact with other moms for some "momtalk" every now and then. One of the best support systems moms can have is each other and I felt that providing a space where we could all come together as a community was essential in our daily lives. Moms are always asking each other for recommendations, advice, etc. and having a place where we could connect and have important information all in one spot just made sense.
I hope this site provides you with the information and support you are looking for. I want to make certain that you are provided with information you would like to read so please feel free to reach out with comments or questions (or just to say hi). We'd love to hear from you! You can reach us at wintergardenmoms@gmail.com
Contributors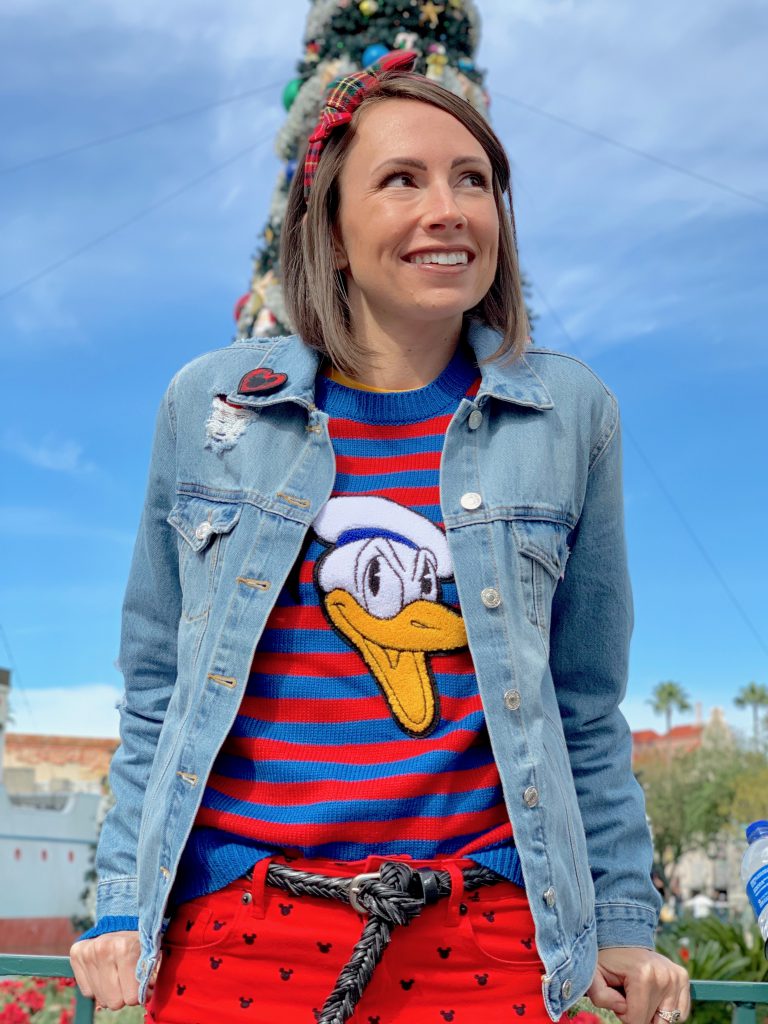 Most people approach me at the park and say, "Are you Picky Passholder?" And I'm proud to say I'm the pickiest! I enjoy park days with low attendance, beautiful weather, and I never wait in the standby line.
I'm also a cool-mom of a toddler boy. We love visiting Disney 1-2+ times per week. My husband joins us often and we demolish some snacks! I dreamt about being a mom for several years before our dreams finally came true. To top it off, I'm also an evil stepmother and my step-daughter has blessed us with two darling grandsons.
My passion is styling and I am the owner and fashion designer behind Walt's Fashion House. I have over a decade of experience in professional styling. My clothing company keeps me busy when I'm not at a park and helps keep our wardrobe fresh too! I believe that you don't have to sacrifice style to be comfortable at Disney and you'll rarely find me in a pair of leggings.
You can find me zipping our stroller through the crowd in an a-line skirt with popcorn in-hand on most days. I'm anything but shy so if you find me, say hi! I love meeting other Disney moms and sharing my tips and tricks.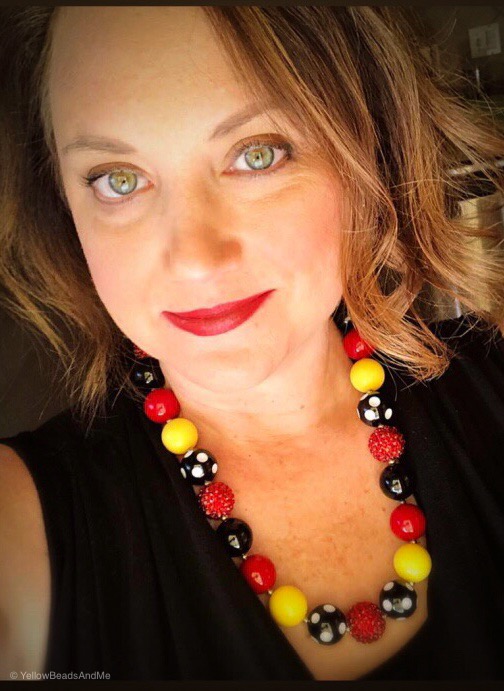 Born and raised in South Louisiana, I moved to Orlando a year after finishing college. My original plan was to stay for a few weeks, but Florida quickly grew on me. I soon realized that there was so MUCH to do and see in the region.
Fast forward a few years. I married an Orlando-native and am now mom to two tweens. Our weekends are spent exploring everything from theme parks to wildlife preserves to area festivals. I also like to cook big meals for my family, the occasional yoga lesson and tasting cupcakes.
I get asked often how yellow beads became my signature look. It was sort of a fluke! It started two years ago when I coordinated my first Disney Bound outfit, inspired by Mickey Mouse. I soon realized that the beads coordinated with several outfits in my closet, and found myself wearing them more and more. One day at Epcot, someone came up to me and said, "I recognized you and your yellow beads!" I then had the idea to change my IG username and the rest is history.
My "Family Fun" posts are written in hopes that you and your children are encouraged to enjoy all that Orlando has to offer. As the saying goes, "You only live once". Get out there and have some fun!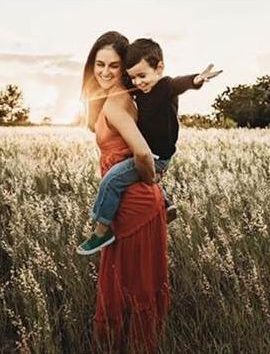 Hello fellow moms! My name is Jessica and even though I am not a Florida native, I have been living in the Windermere/WG life for a little over ten years now. I love where I live, my New England blood has made a full transformation into a Florida girl. We are so fortunate to have the City Beautiful as our playground.
I am an open book and to be honest I'm the person in the room that says what everyone else is thinking. Just about four years ago I became a mom to the coolest little boy! I'm slightly obsessed with being his mom, he makes me so full and the bond that we have is so gratifying. But motherhood, let's be honest, it's like cracking open a piñata. I cry over everything. I'm much more emotional. I feel like I have a lot more compassion for people and I am also ridden with anxiety. Oh and did I mention that I have small dance parties every time I master my Mom-hack Pinterest challenge? Yep- I am your modern day superhero.
In addition to being a mom, I juggle my career working full time for the Mouse! Disney has always been a passion of mine so, it is the perfect fit.
I hope to bring the "open-door" to this blog- the normal everyday questions, thoughts, challenges, and success that we moms think about. I want to bring the topics to life while offering solutions and delivering an optimistic message that you, my friend are not alone. Let's chat! Cheers!