This period of adaptation from school to homeschooling has not been completely smooth for my daughter or myself. She misses her school, her friends, and many times her behavior has reflected that.
I began to think of a way that I could show her whether or not her behavior was "heading in the right direction." I also wanted to help bring some school familiarity to her homeschooling routine and remembered a similar idea that my daughter had mentioned that they use at school. Since kids love color, I created this color coded chart in the hopes of making it more motivational and appealing for my daughter.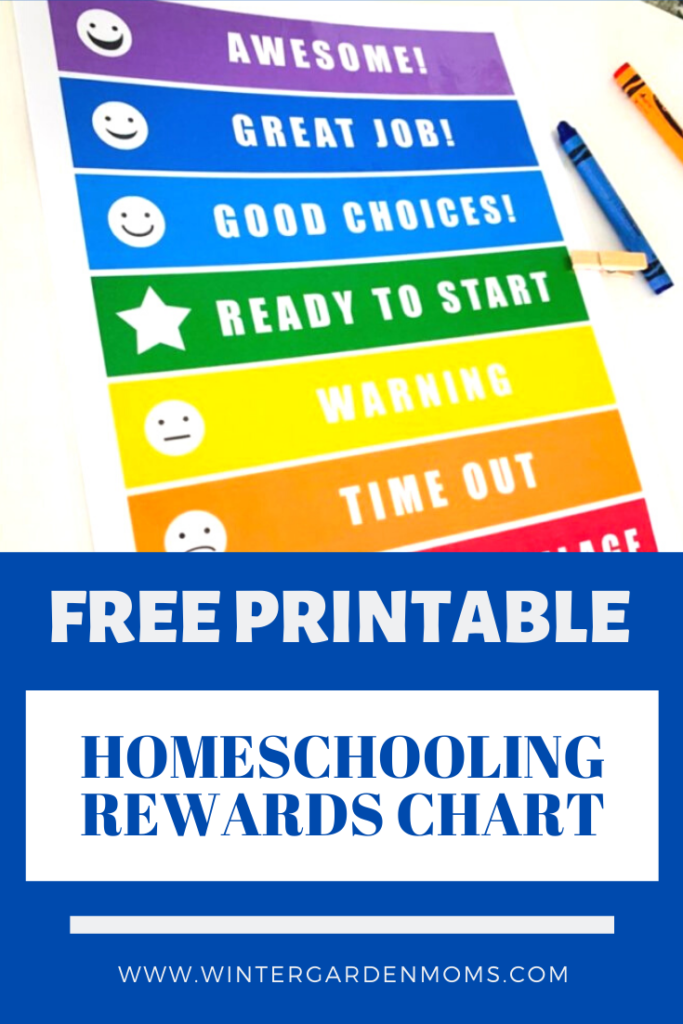 How to Use the Rewards Chart
I loved the idea of having a visual reminder for my daughter where she could see how her day was going. It's been great at promoting good behavior and reminding my daughter that there are consequences to her actions as well as rewards.
This rewards chart is available in white or black text (find the links below). You can print it in cardstock and laminate it to make it more durable. Punch out to holes at the top and easily hang it up with a string.
A small clothes pin works great at showing the kids how they're doing on the chart. Move it up and down depending on how your child's behavior is going. If there are multiple children, you can write the name on the clothespin for each.
Download Homeschool Printable Rewards Chart (black font) -for personal use only.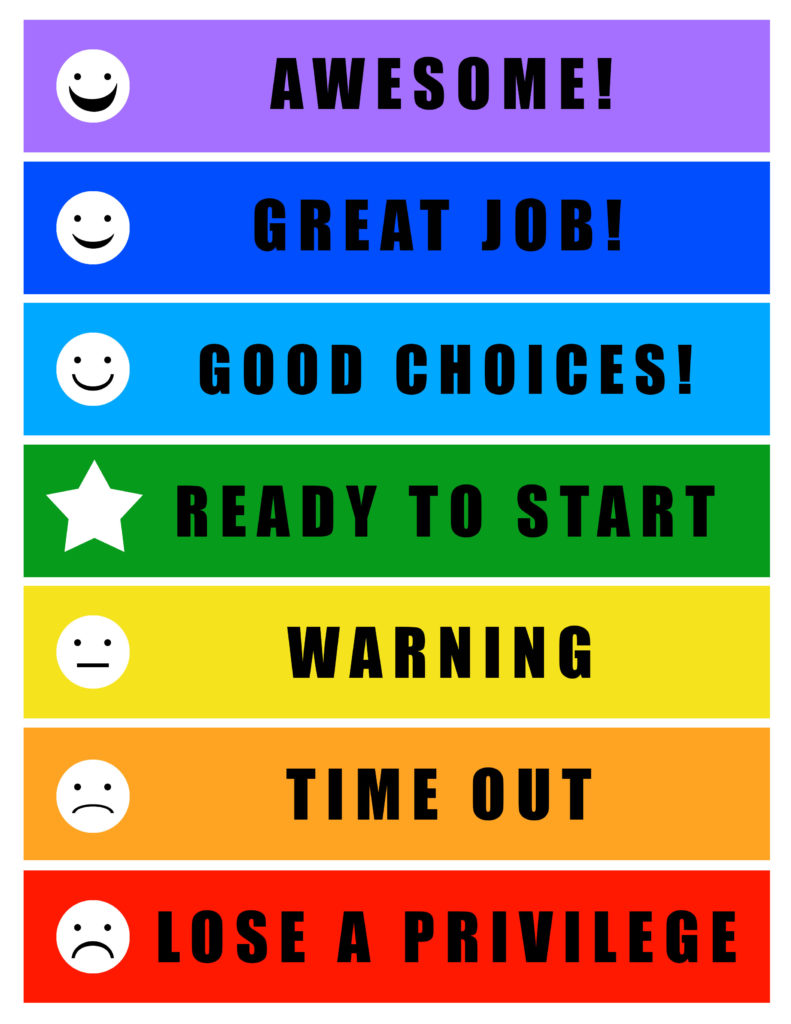 Download Homeschool Printable Rewards Chart (white font) -for personal use only.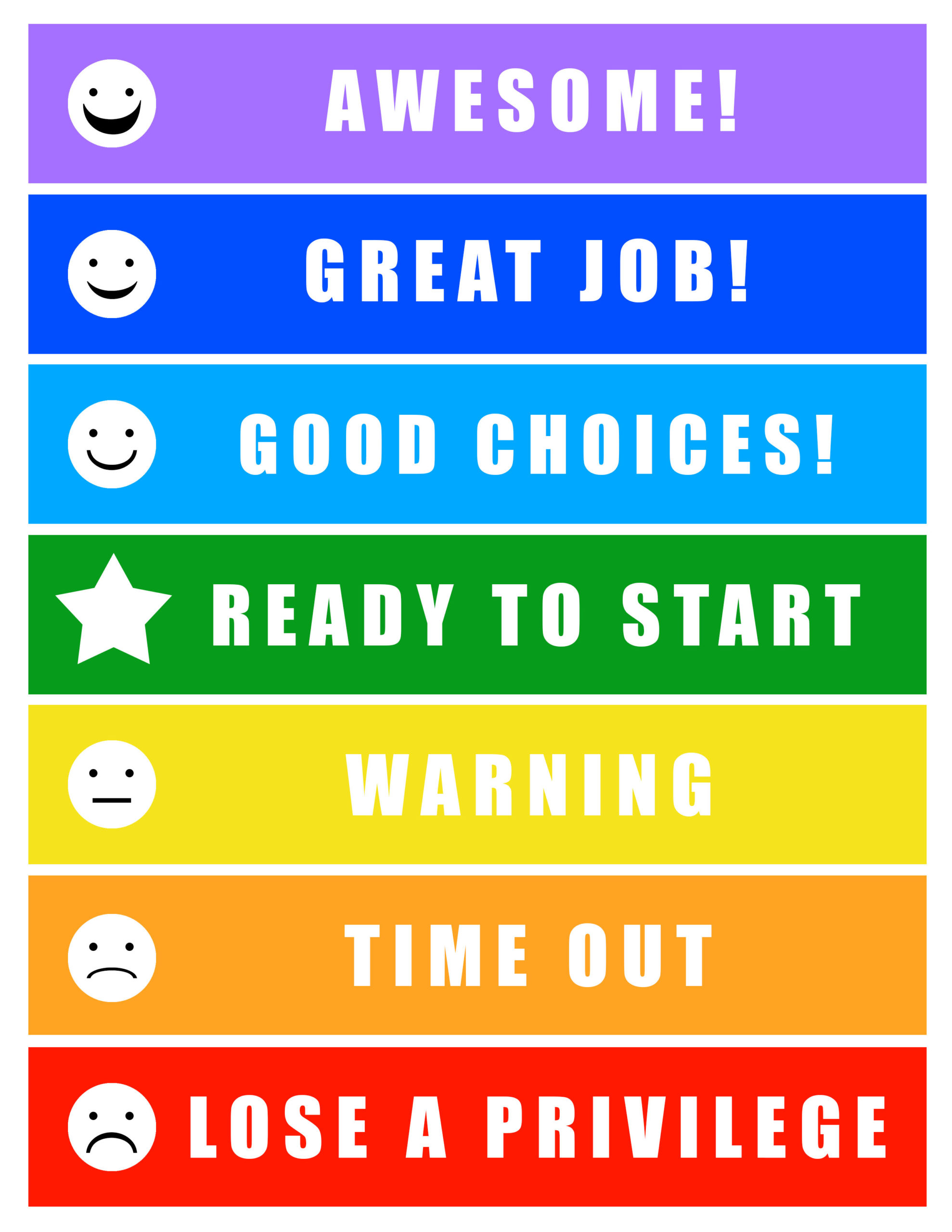 Hope you find this printable helpful and if you use it, be sure to tag us on social media! We would love to see you using our printable!