Are your kids missing their family during quarantine? Then I have a fun idea for them to catch up with family and keep them entertained with a great activity and movie night!
Coco is one of our family's favorite Disney movies. The music is awesome and the message about the importance of family is so wonderful. I have to admit, I tear up every time I watch it!
The best part about a Coco themed dinner is that you can customize it to whatever Mexican meal your family likes. My kids are a bit picky, so I just whipped up some soft tacos, yellow rice, and black beans but feel free to get creative or go all out with an authentic meal if you'd like!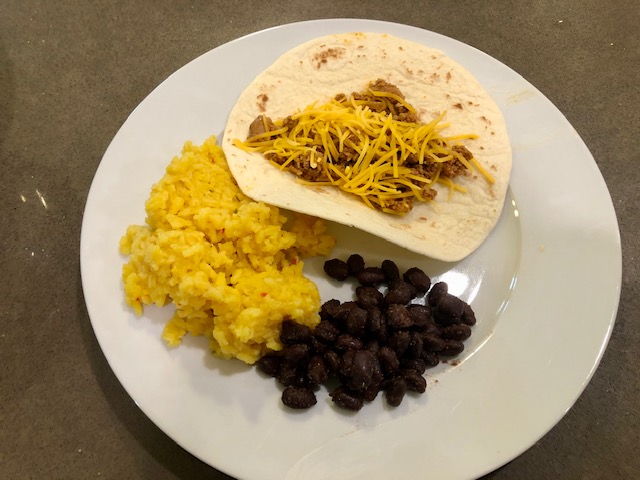 The most important thing is to get your children involved and let them help. And trust me, you're going to need extra hands for the movie night dessert! We made churro popcorn which was delicious but can get messy if you don't have someone helping.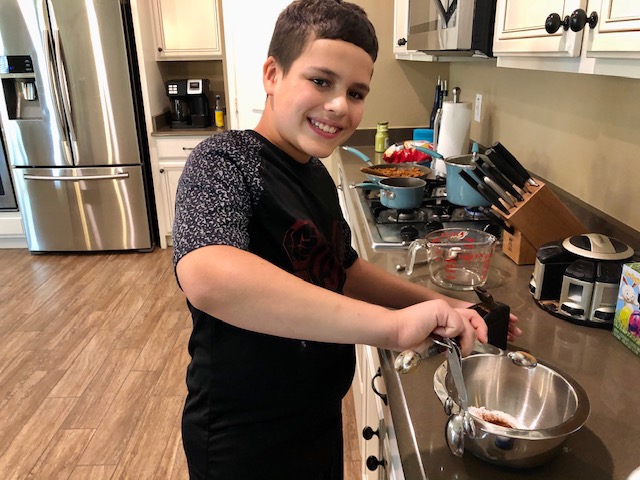 For our movie night activity, I enlisted the help of the grandparents. The kids have been missing them so I thought it would be fun to let them chat about our family history while I cooked. I just searched for "printable family tree" online and printed out the one I liked. You can make them more or less detailed based on your child's age. Then I Facetimed the grandparents and they told the kids the names of their ancestors to write in and a little bit about their history.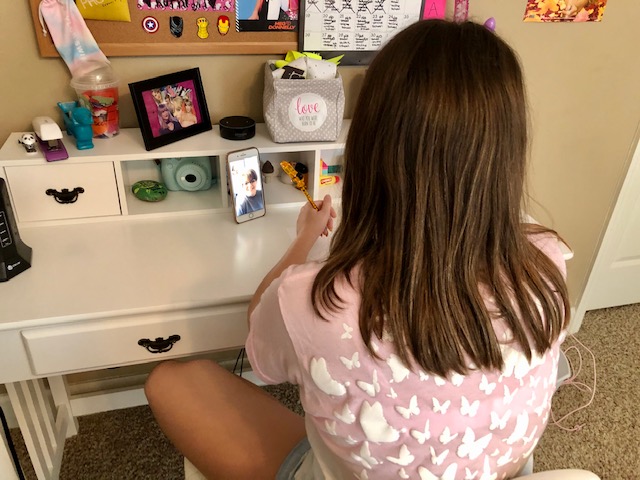 My son and daughter really enjoyed hearing about the family members that they never got a chance to meet. If you know a lot about your family history, you can add as many branches to your family tree as you'd like.

Once they were done with their family trees, it was time to make dessert. This isn't a difficult recipe but using store bought kettle corn and a trash bag made it super simple to whip up. Then it was time to eat dinner and settle in for the movie with our delicious treat!
Churro Popcorn Recipe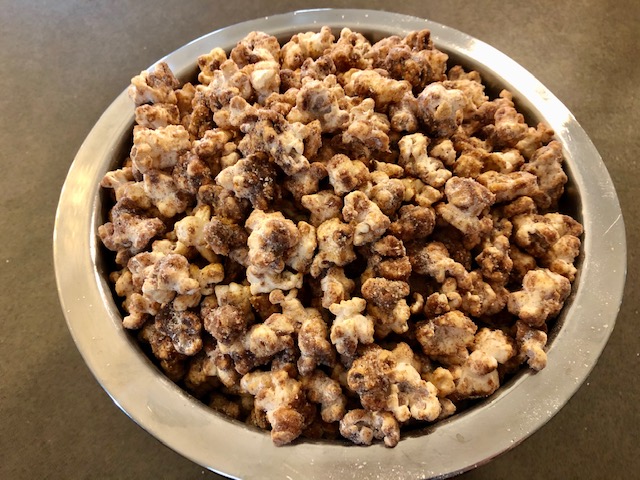 Ingredients:
1 bag of store bought kettle corn popcorn or pop your own
4 tablespoons butter
1/3 cup sugar
1 heaping tablespoon cinnamon
1 tablespoon corn syrup or honey
1 teaspoon vanilla extract
Coating Ingredients:
1/2 cup powdered sugar
1/4 cup sugar
1 heaping teaspoon cinnamon
Directions:
Add the popcorn to an oversized bowl, set aside
Combine all ingredients for coating, set aside
Melt the butter in a saucepan with sugar, cinnamon, and corn syrup whisking until smooth
Remove from heat and stir in vanilla extract
Drizzle mixture over popcorn and gently stir to evenly coat
Pour the popcorn mixture into a clean, unscented garbage bag or large paper sack
Sprinkle half of the coating mixture into the bag and gently shake to coat while holding the top of the bag closed
Add the second half of the coating to the bag and repeat the process
Pour the popcorn into a serving bowl and enjoy!
Let us know if you recreate your very own Coco themed movie night at home!