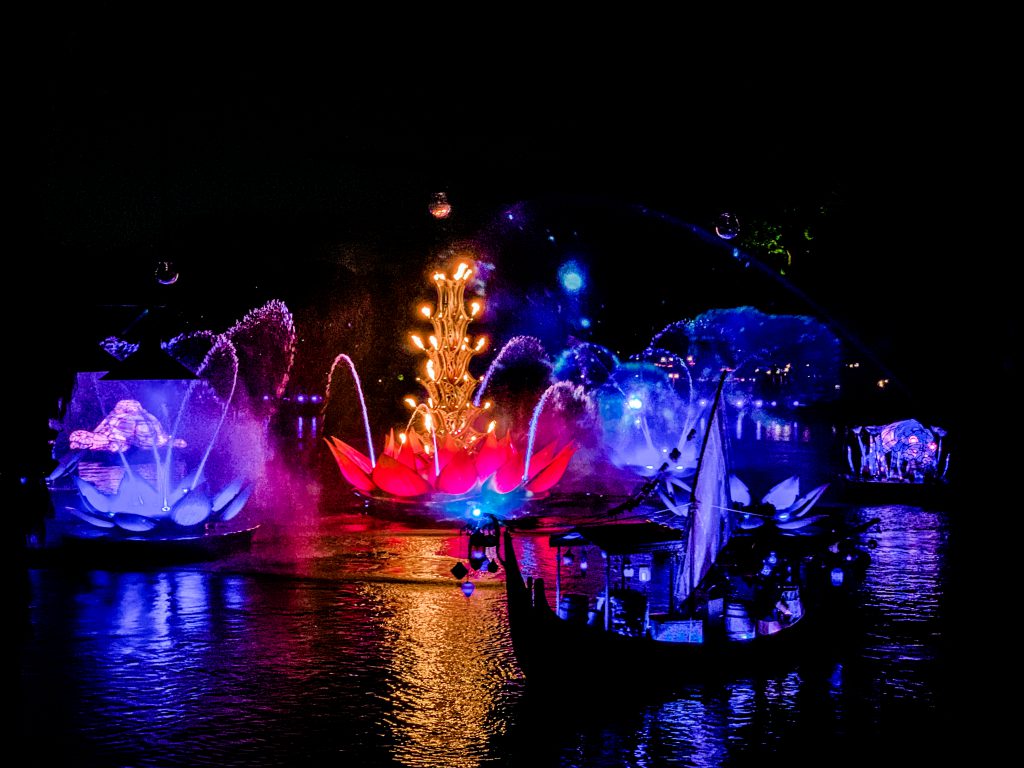 If you're looking for a unique way to celebrate a birthday or any other special occasion while visiting Walt Disney World, you'll want to take a peek at some of their special events now being offered around the parks. One of their most recent additions to this lineup has been the Rivers of Light Dessert Party at Animal Kingdom. With my birthday coming up, I found it the perfect way to celebrate and check out this unique offering!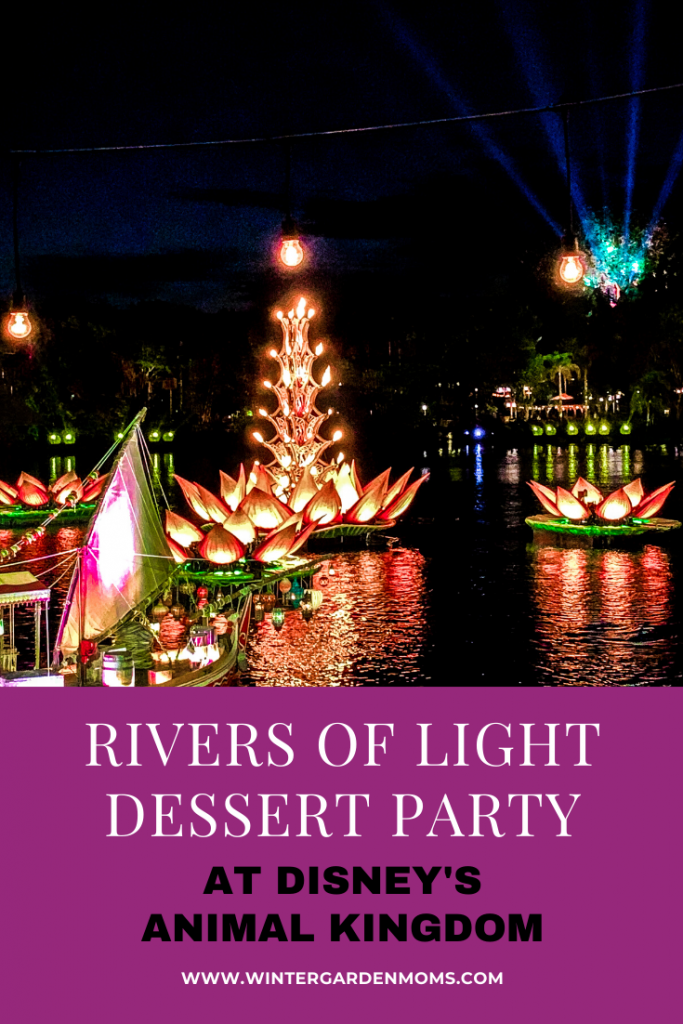 Arrival
Our party started at 5:30pm but I highly suggest arriving earlier to the park in order to maximize your time spent. Animal Kingdom seems to always be crowded and making your way to the party location (which happens to be directly across from Everest) is no easy task. Tables are first come, first served, so lining up at least 30 mins is highly recommended. One thing to keep in mind is that once the show starts you will be instructed to stay in your spot due to lower light levels. However, once the show ends, you can continue to enjoy the drinks and dessert selections for about another 30 mins or so.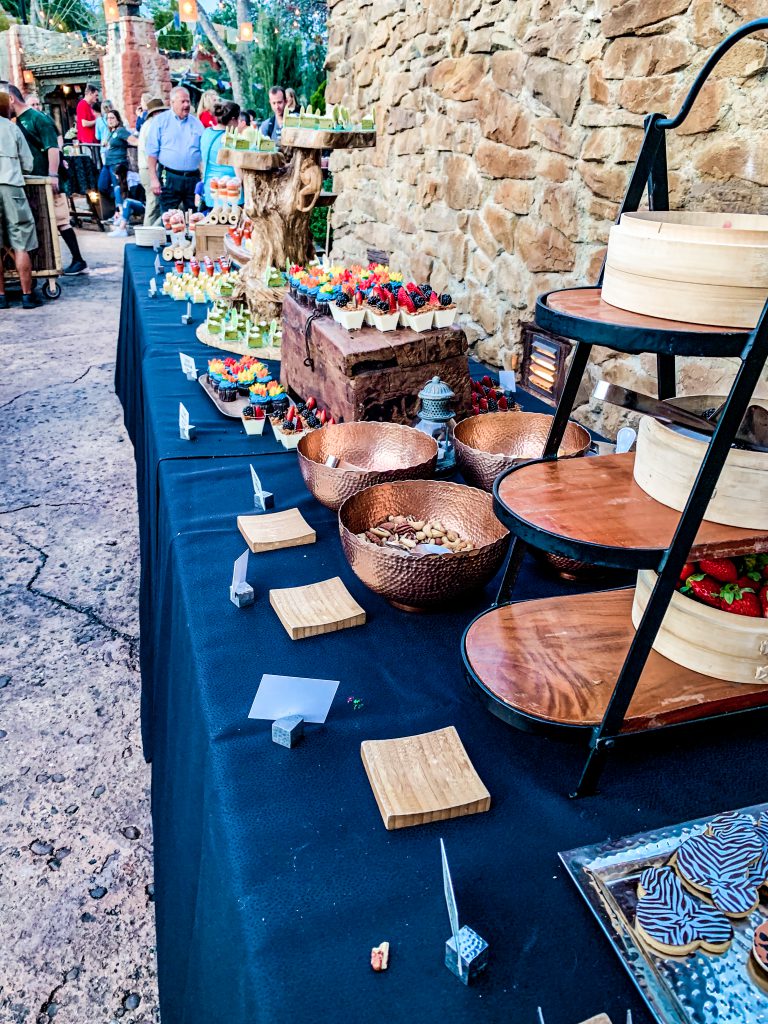 Upon arrival, we were greeted by a Cast Member who showed us around the different sections. These included the bar area, dessert table area, and the different viewing spots. Three viewing areas (each with tables) were available during the event: a lower viewing area right by the dessert table, a small elevated area at the top of the lower section, and the uppermost viewing area, right by the control booth of the show. We chose the uppermost area for a more intimate location and for a truly special view. There is also a reserved seating area located on the lower level.
The Drinks
We made a stop at the bar before heading to our table to check out some of the drink selections. Unfortunately, the bar does not have a wide range of offerings but they do provide a good variety of drink types, which include wine, beer, and two pre-mixed drinks. I chose to try their Tiger Lily cocktail (which I enjoyed) and my husband opted for the Tiger Beer. However, I will add that the Cast Members do an amazing job in going around the tables to check in on the guests and will offer to bring you a drink from the local bar if available, upon request.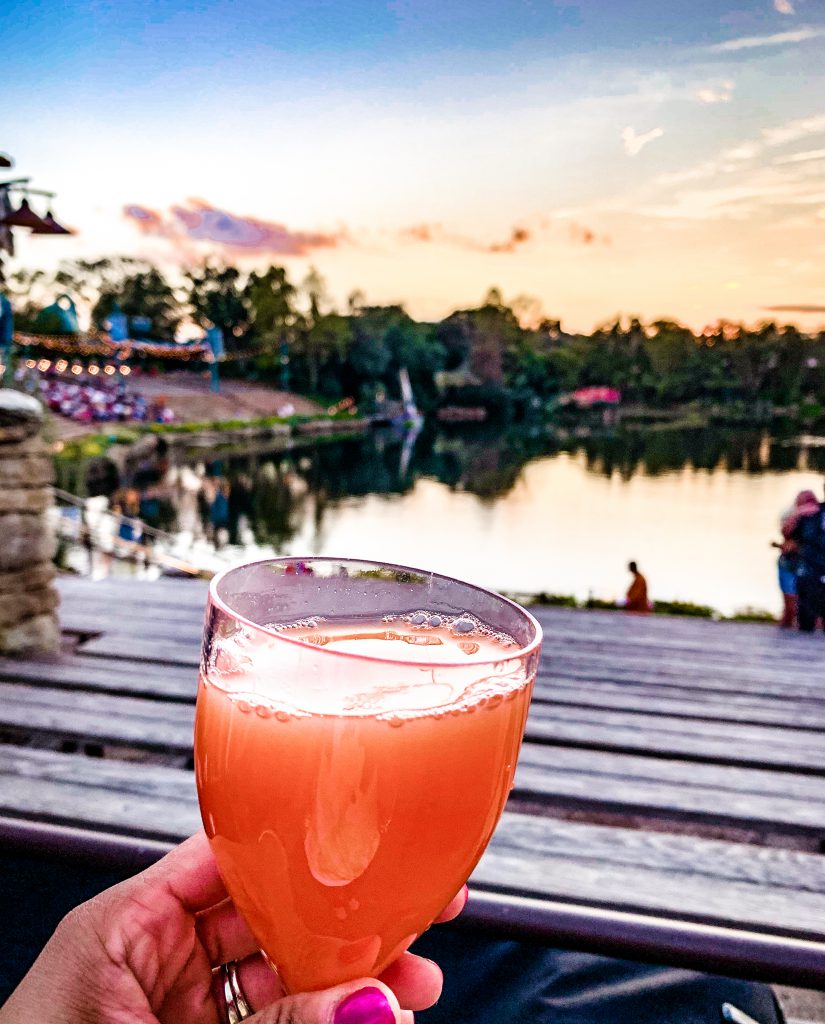 There is also non-alcoholic drinks available by the tables near the desserts. These offer water, iced tea, and 2 specialty beverages, the Jungle Juice and the Purple Lotus.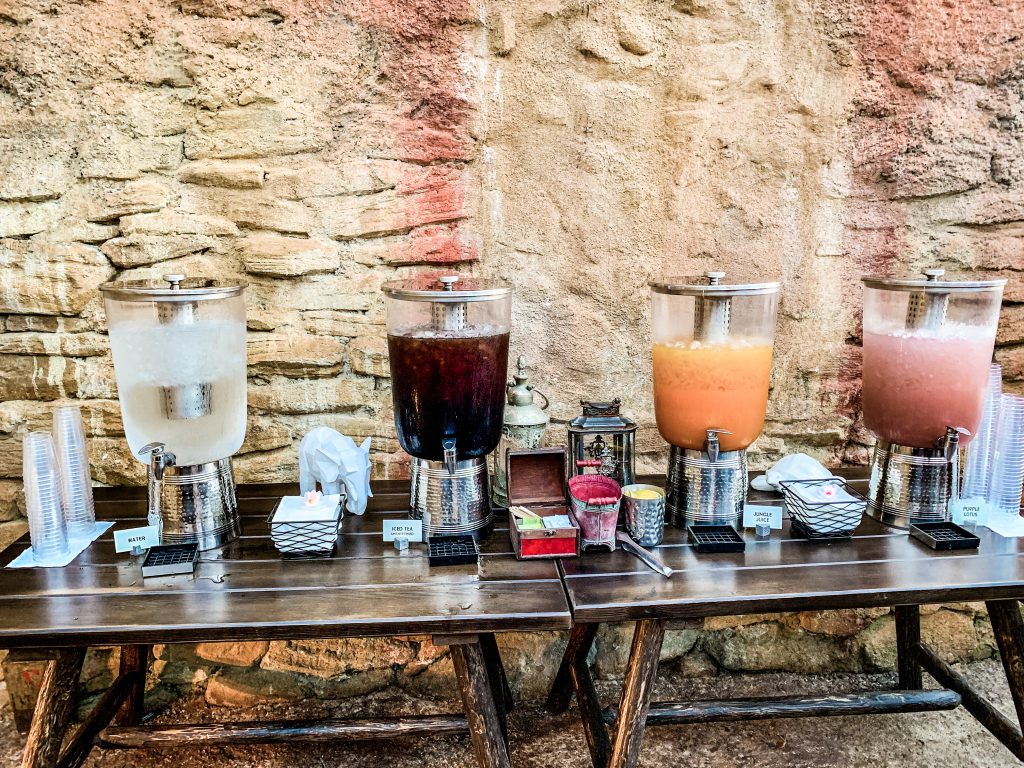 The Desserts
After choosing our drinks, and grabbing a table, we finally checked out the desserts. Everything looked absolutely beautiful and appetizing. All the desserts were themed and offered a nice selection.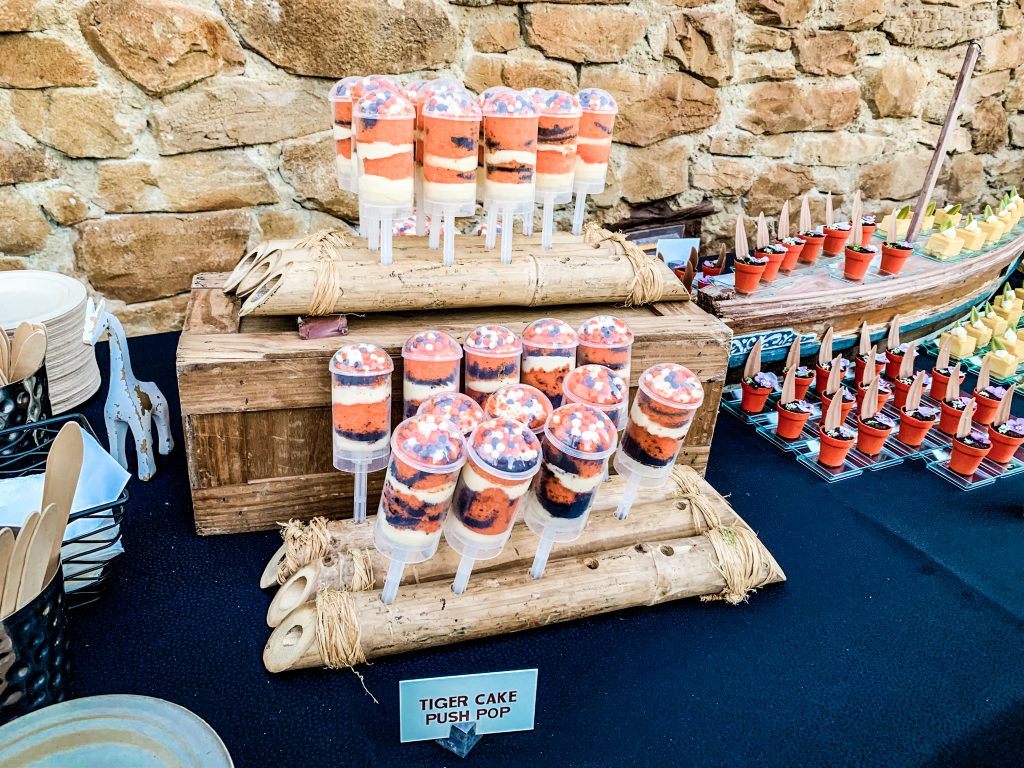 I tried every single one, and although each was delicious in its own way, my favorite were the Orange Tiger Cake Push Pops. They were a pretty good size and so rich in taste that I ended up eating at least 2! However, the Green Tea Cake was also a winner. It was the perfect amount of sweet and very delicious!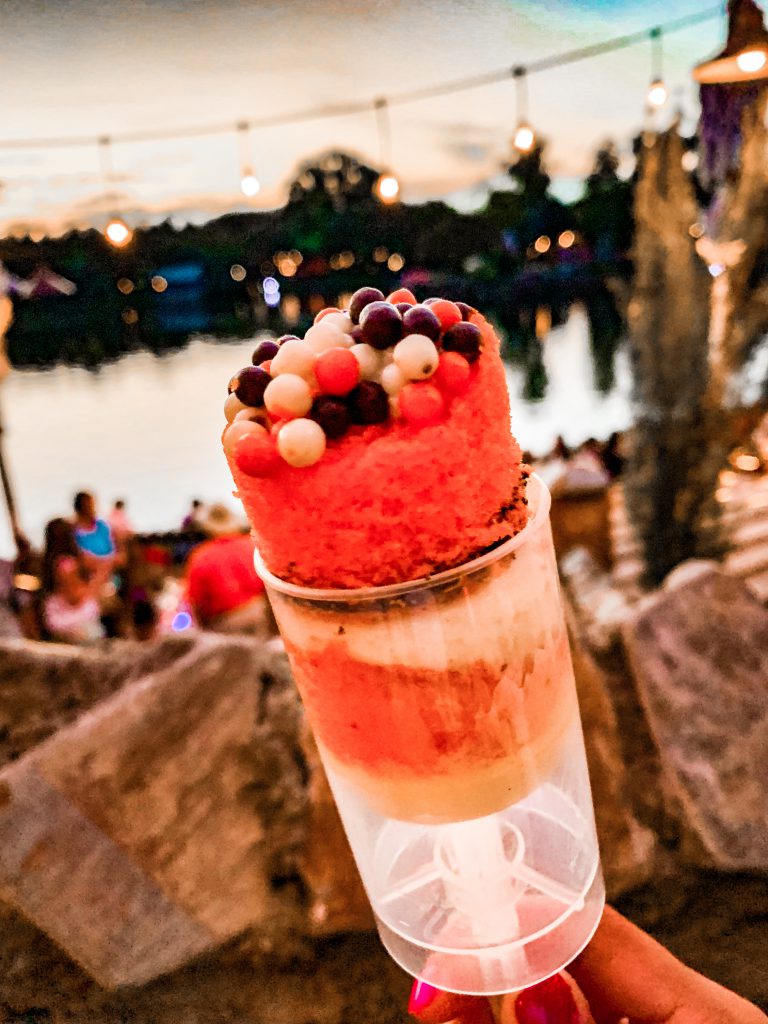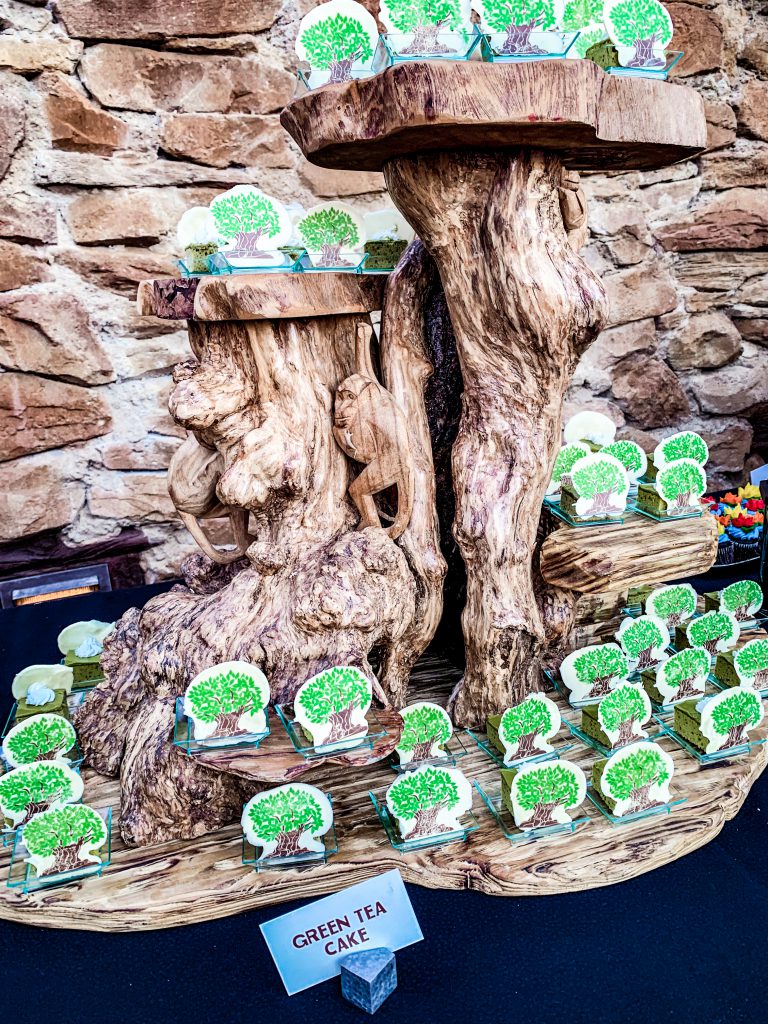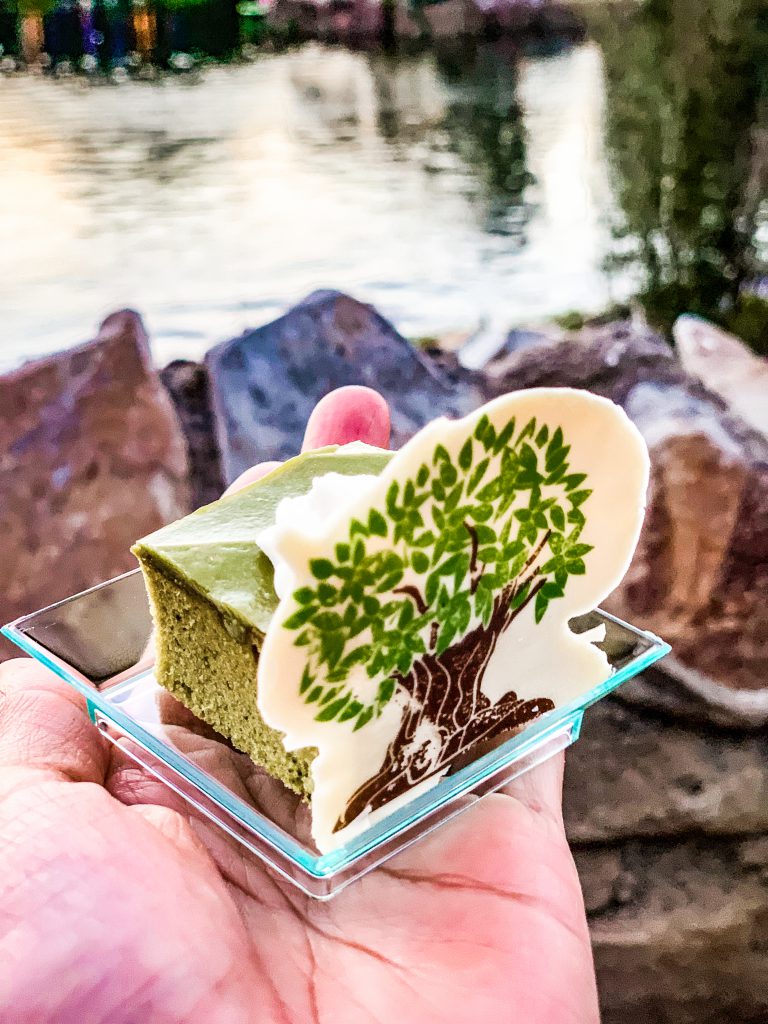 The Yogurt Panna Cotta was surprisingly good and definitely not worth passing up. I wasn't a big fan of the Chocolate Pot de Creme or the Pineapple Bar, but they were still pretty tasty and a nice addition to the lineup. There were also some Mickey Safari Cookies (basically sugar cookies) and Lotus Blossom Cupcakes (vanilla cupcakes with frosting) which although nothing special were still enjoyable.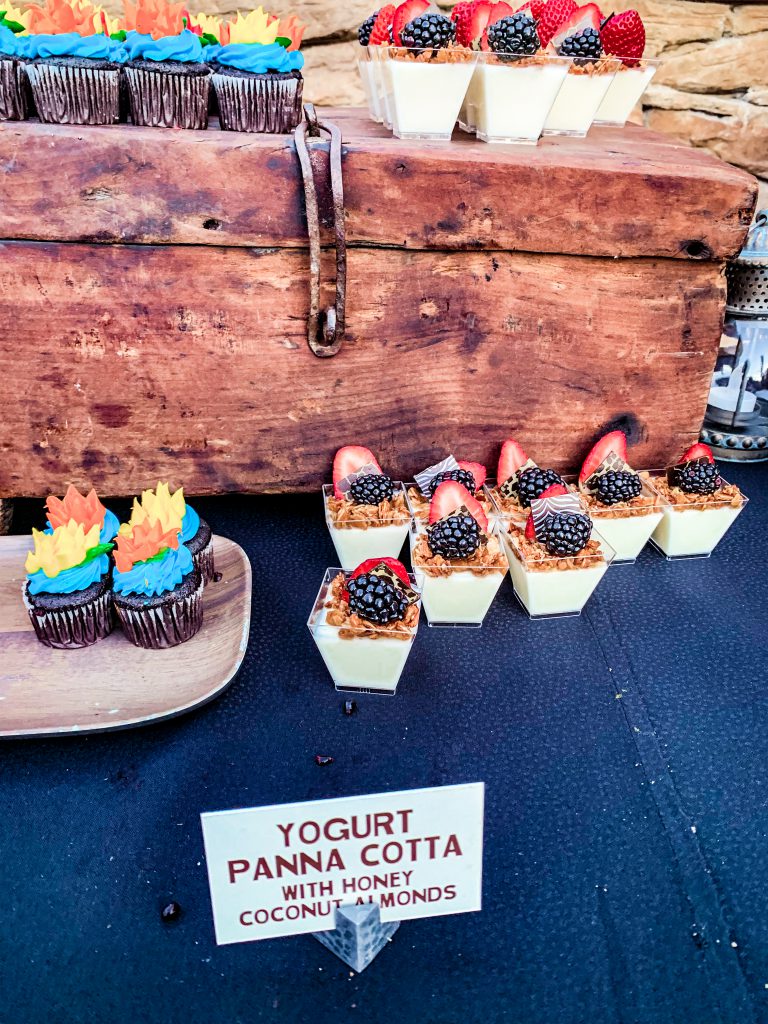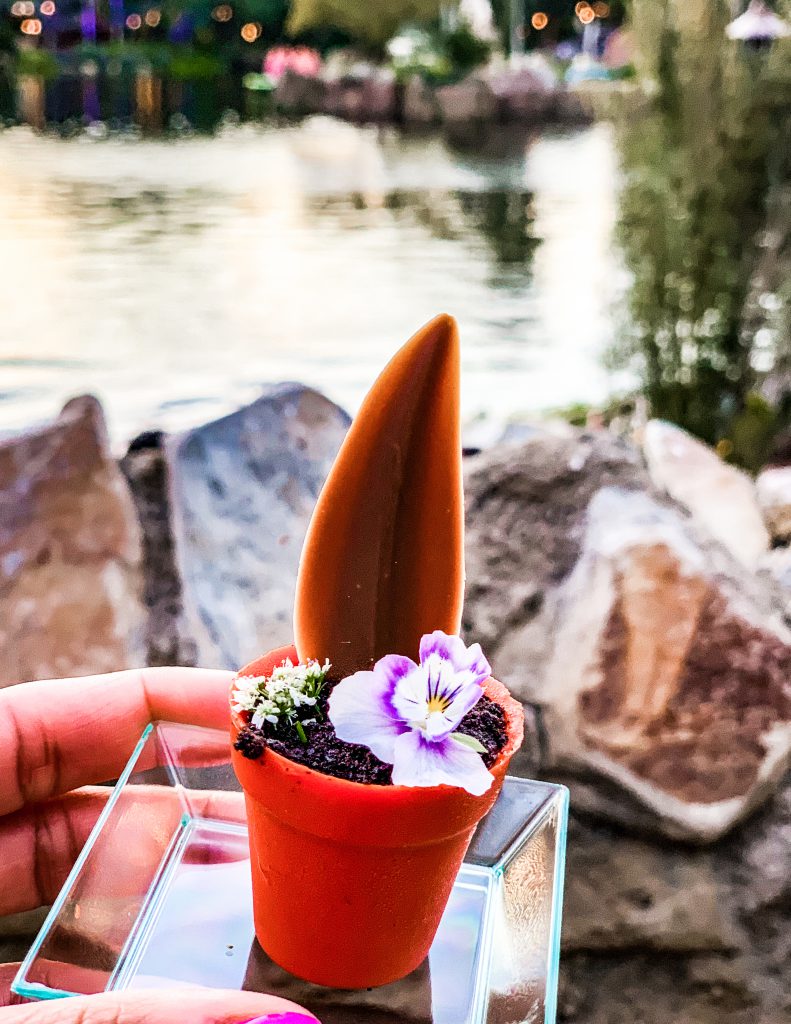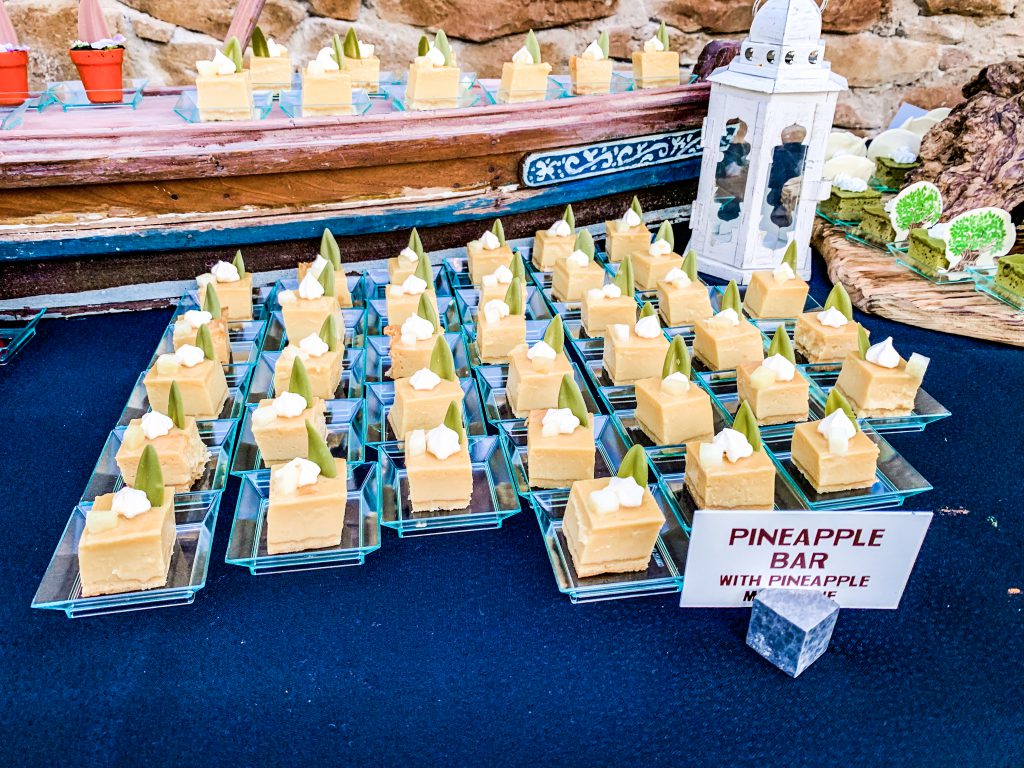 They also provided a small but satisfying selection of fruits, which included blackberries, strawberries, and blueberries. The fruit was incredibly fresh. The option of a cheese snack and mixed nuts was also a nice touch. However, I would have enjoyed a wider selection of salty snacks, even though it was a dessert party.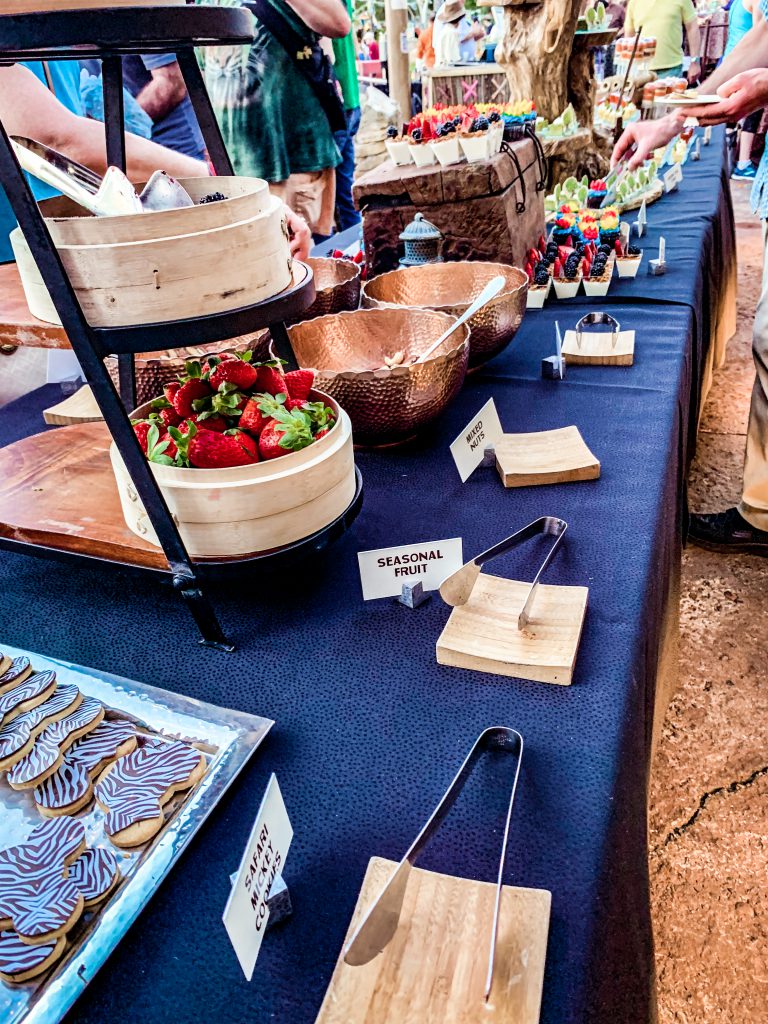 Oh and let's not forget about the unlimited Mickey Premium Ice Cream Bars!
Overall
The viewing areas truly added to the overall enjoyment of the Rivers of Light show. As a first timer, I could not have hoped for a more spectacular view than this one. Enjoying a nice cocktail while watching the show from a very private area made the experience unforgettable. There was a nice selection of food, drinks, and the service was truly amazing.
Although the parks can get very crowded and hectic, having options such as these where you can enjoy spectacular shows in a more intimate setting adds an extra special touch to the end of your Disney day. We had such a wonderful time and I look forward to checking other special events that Disney has to offer!