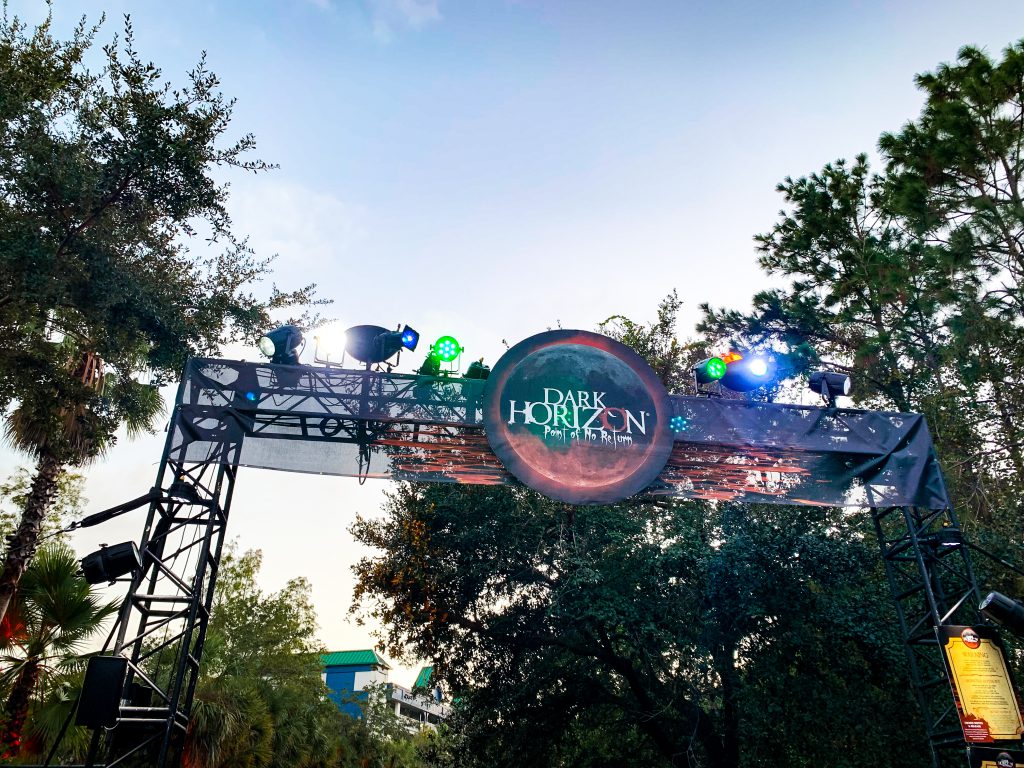 Halloween season is in full swing and that means more frightfully fun events not only for kids but for adults alike! Nothing is more thrilling than having a good scare and Dark Horizon offers a unique idea for a fun parents' night out.
We were invited to opening night for a moms' night out to experience this after-dark event firsthand. We arrived for a cocktail hour to samples of some of the drinks and food available for purchase.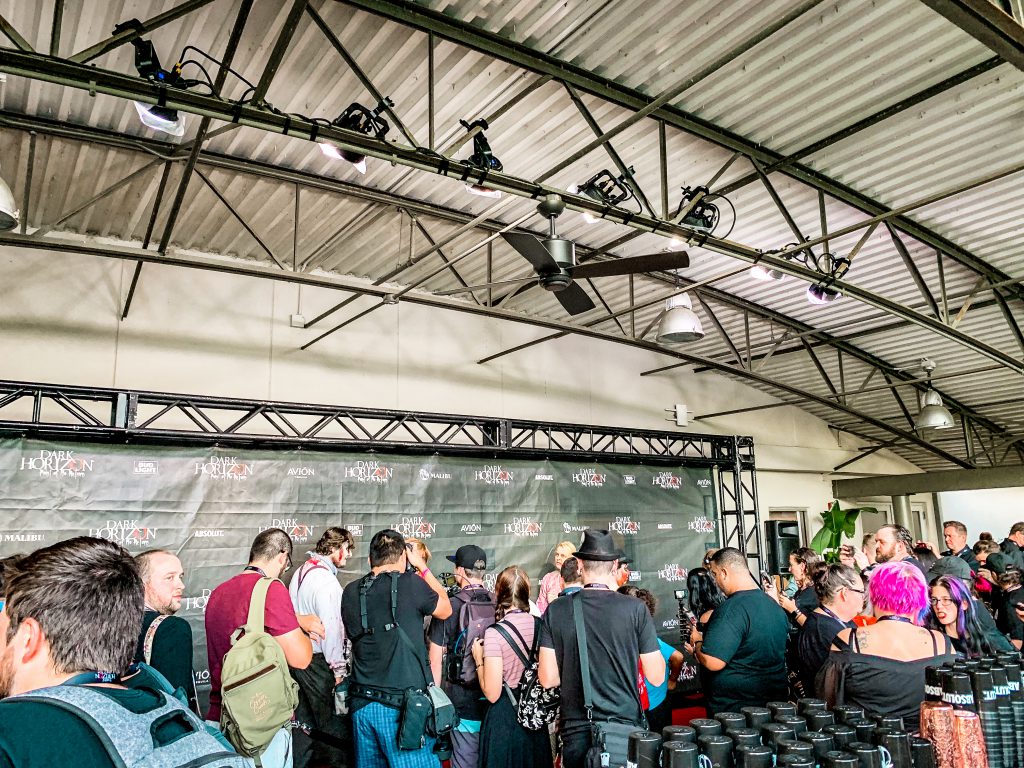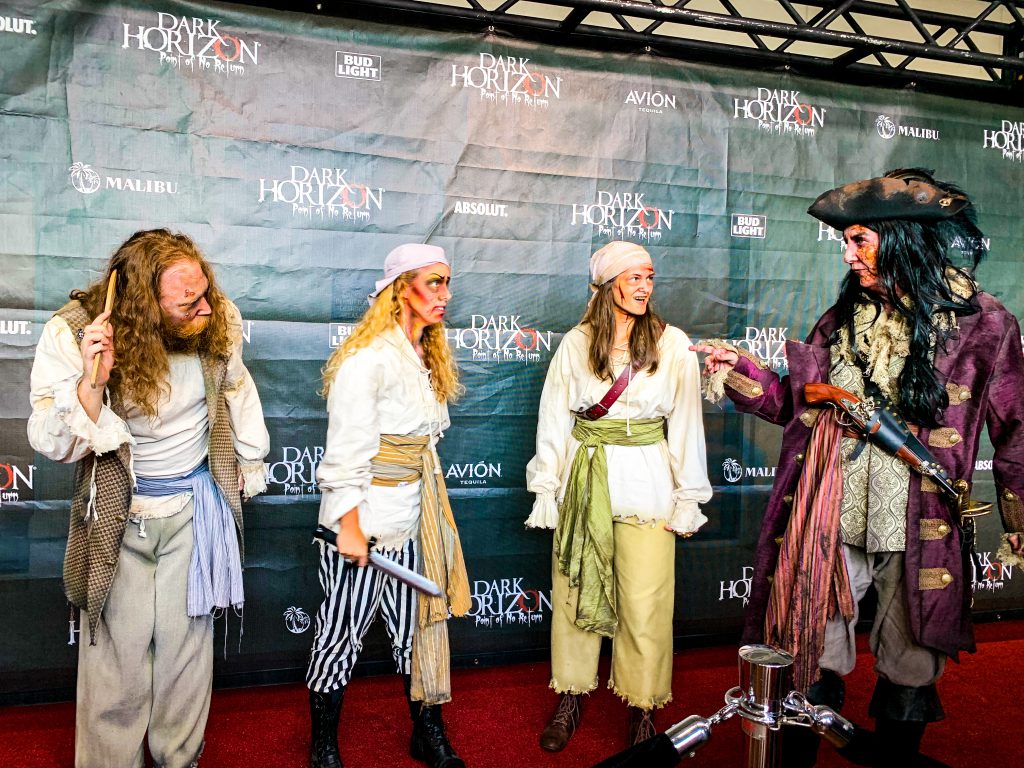 Later, we were escorted to the main entrance once it was time for the opening ceremony. It was here that we stepped inside the walls of Dark Horizon.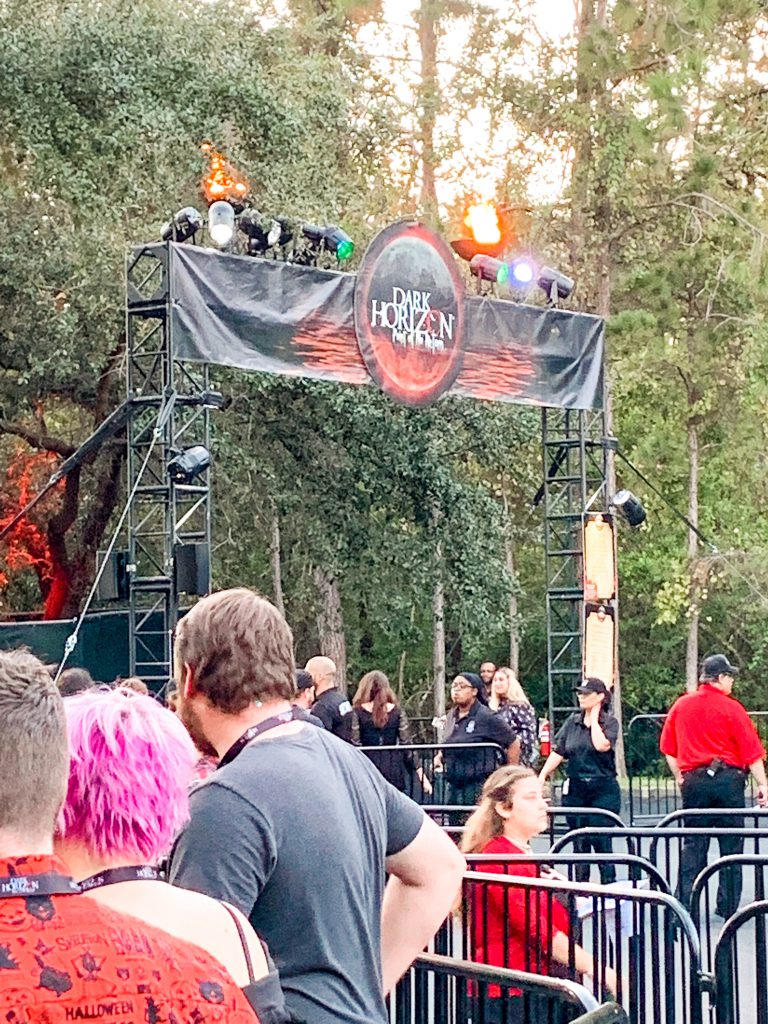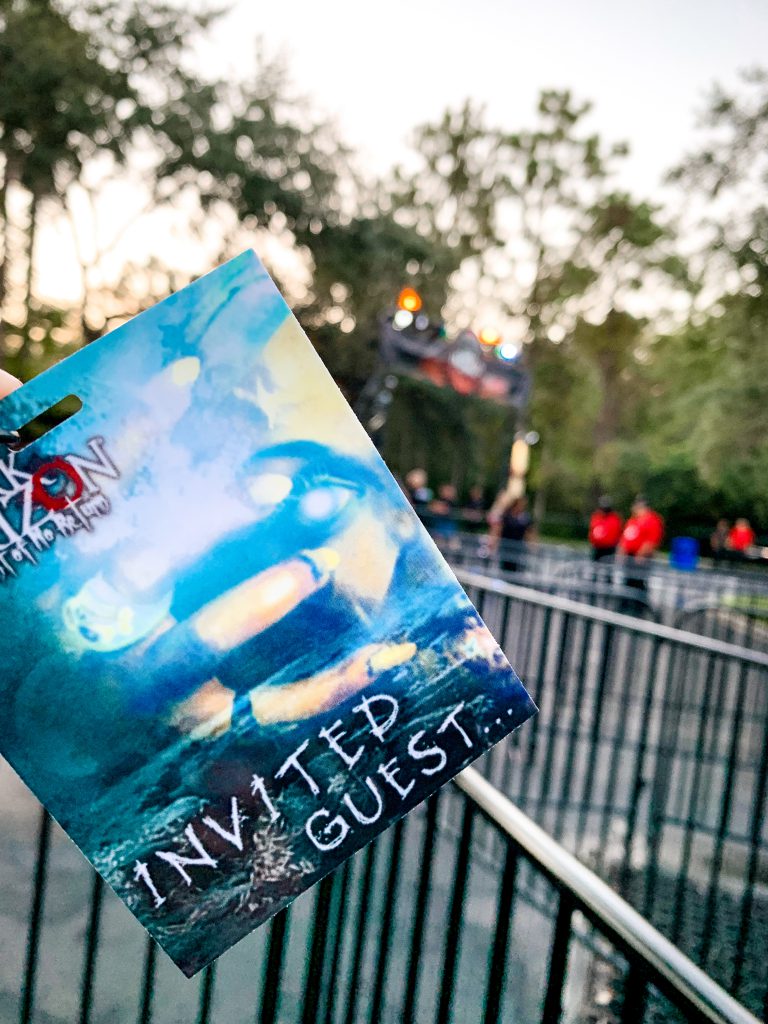 A Unique Experience
We stepped inside and were immediately greeted by the cast of characters from the different haunted houses. Here we came face to face with Bloody (Ed) Watson, Captain Killigrew, and the Vodou Queen, along with the rest of the cast.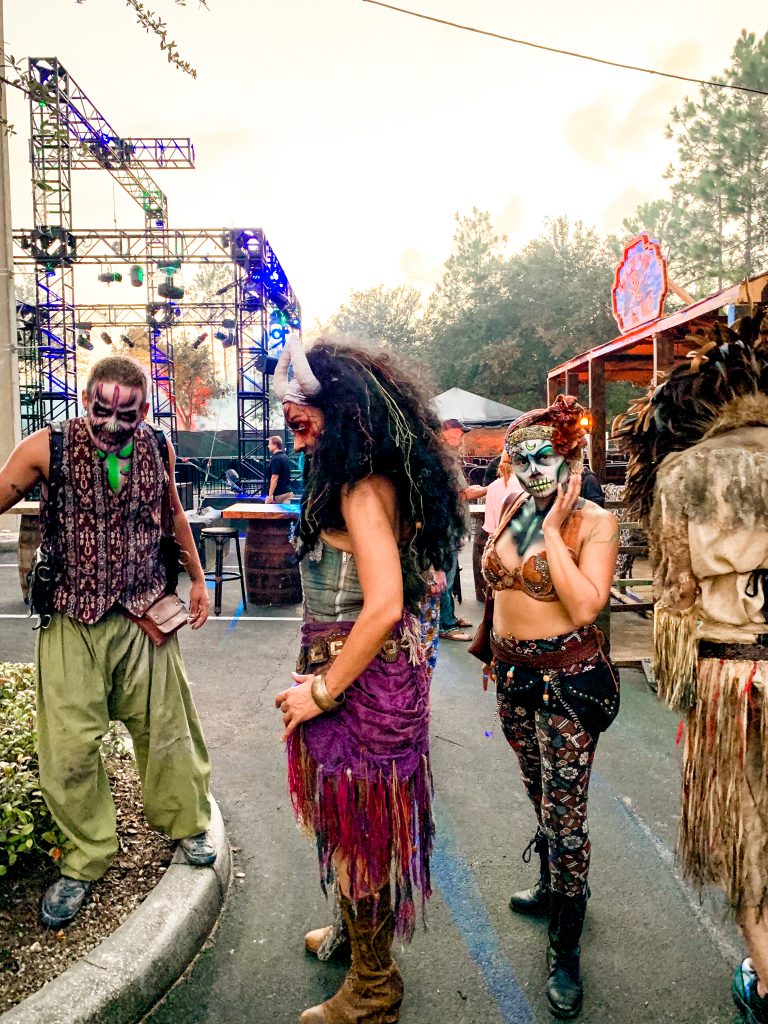 As we made our way inside, we ventured into each of the three haunted houses while interacting with the amazing scare actors. Each did an unbelievable job in their role and honestly had us on our toes as we made our way to the Village where we explored Vodou.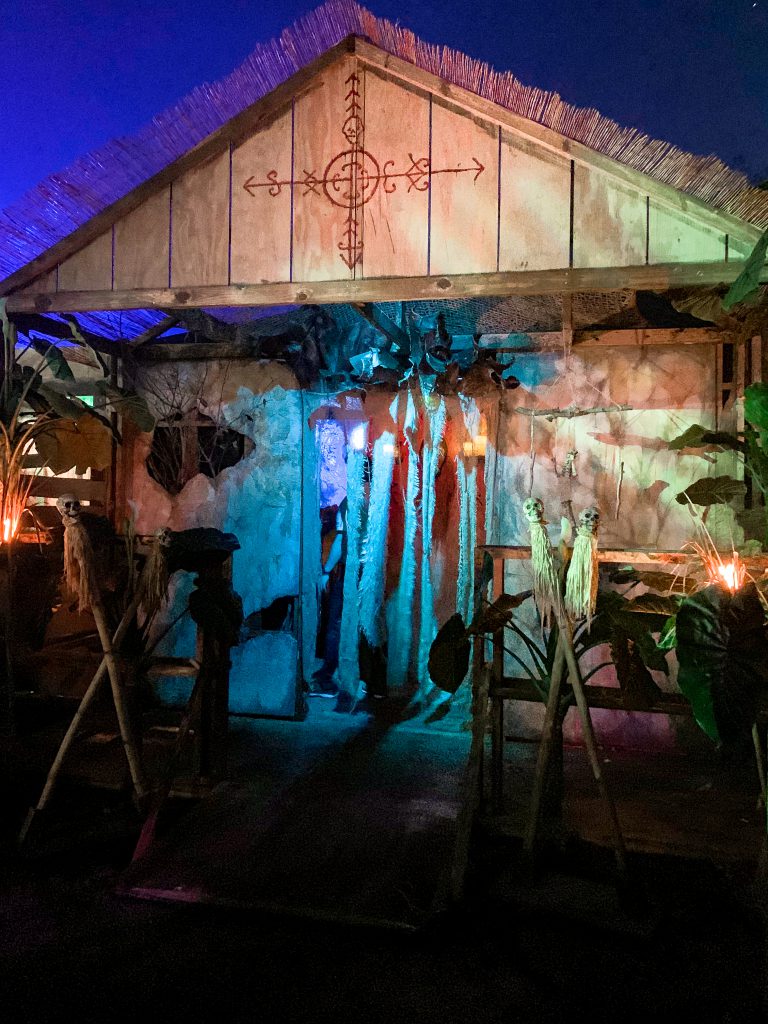 Next, we made our way to Murder Island at the Glades, and then finally to the Port for Ghost Ship.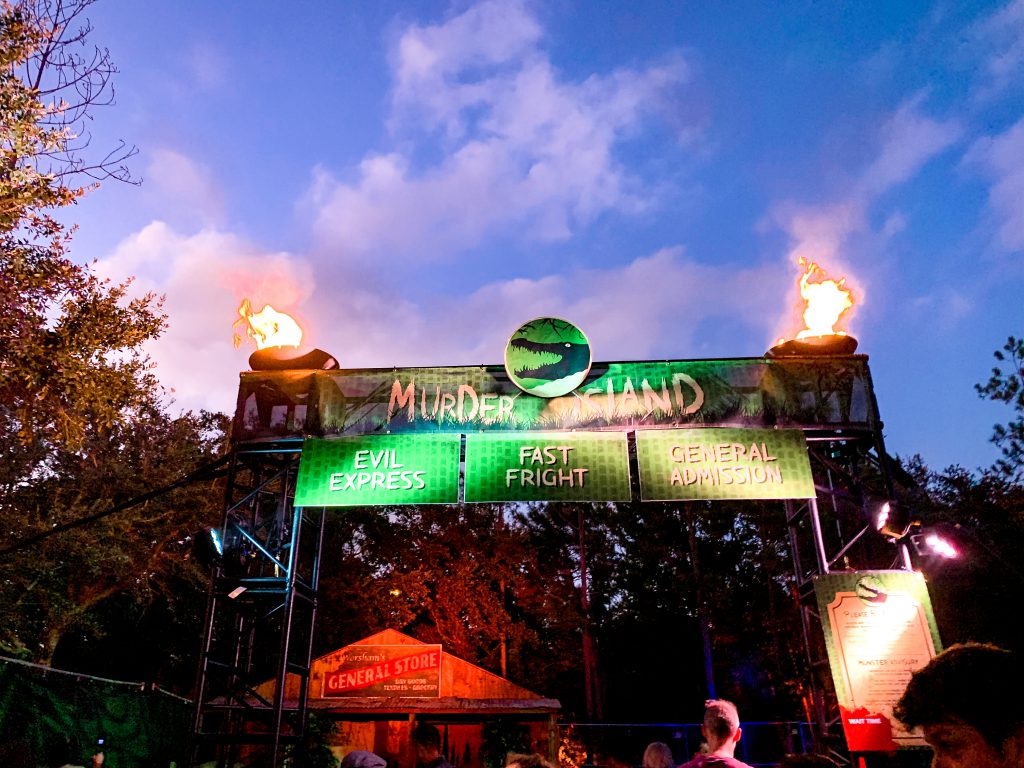 The amount of detail in the houses was incredible and the scare actors were superb in all the roles they played.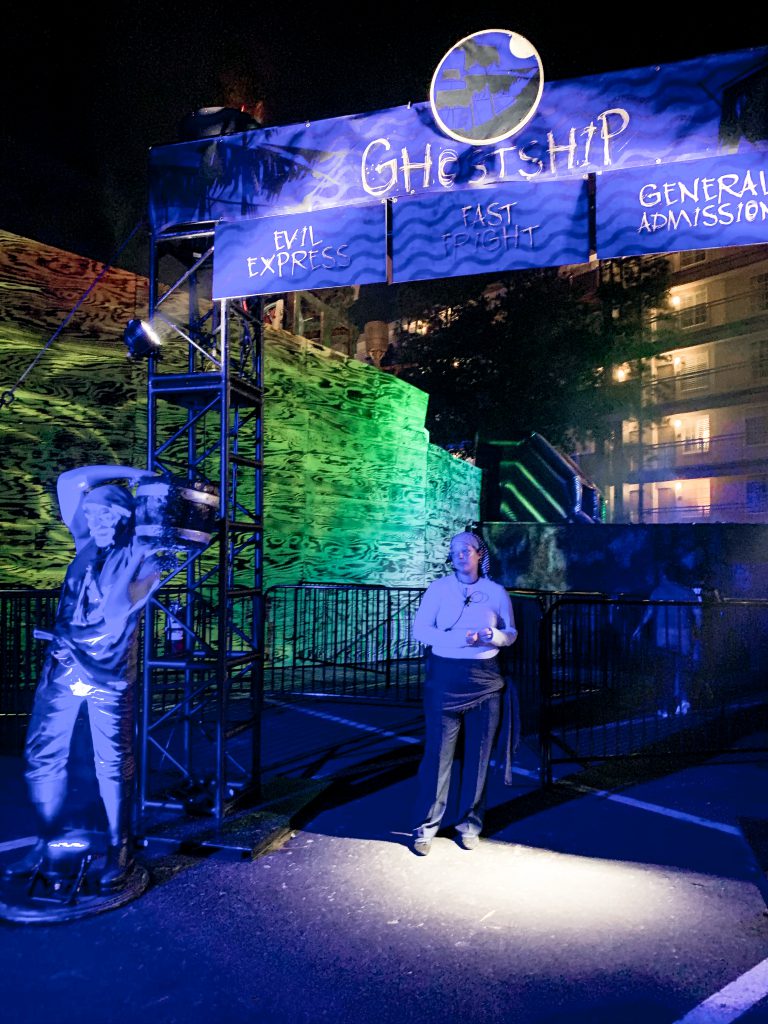 If you're looking for a little break in between the scares, Dark Horizon offers 4 immersive bars and two live stages for entertainment. There is even a VIP bar, private Bootlegger Bungalows, an even a hidden bar you can only access by completing a scavenger hunt and finding the gold coin.
We really enjoyed interacting with the characters, who provided clues to not only find the coin but also the secret location of the bar. An amazing and unique experience!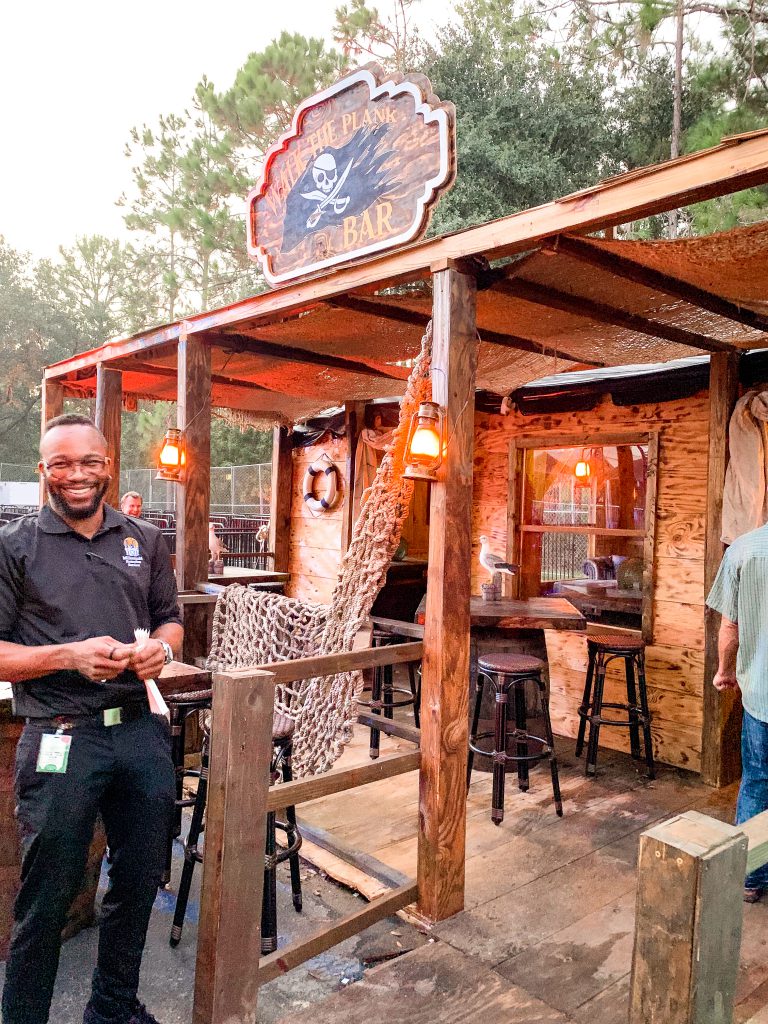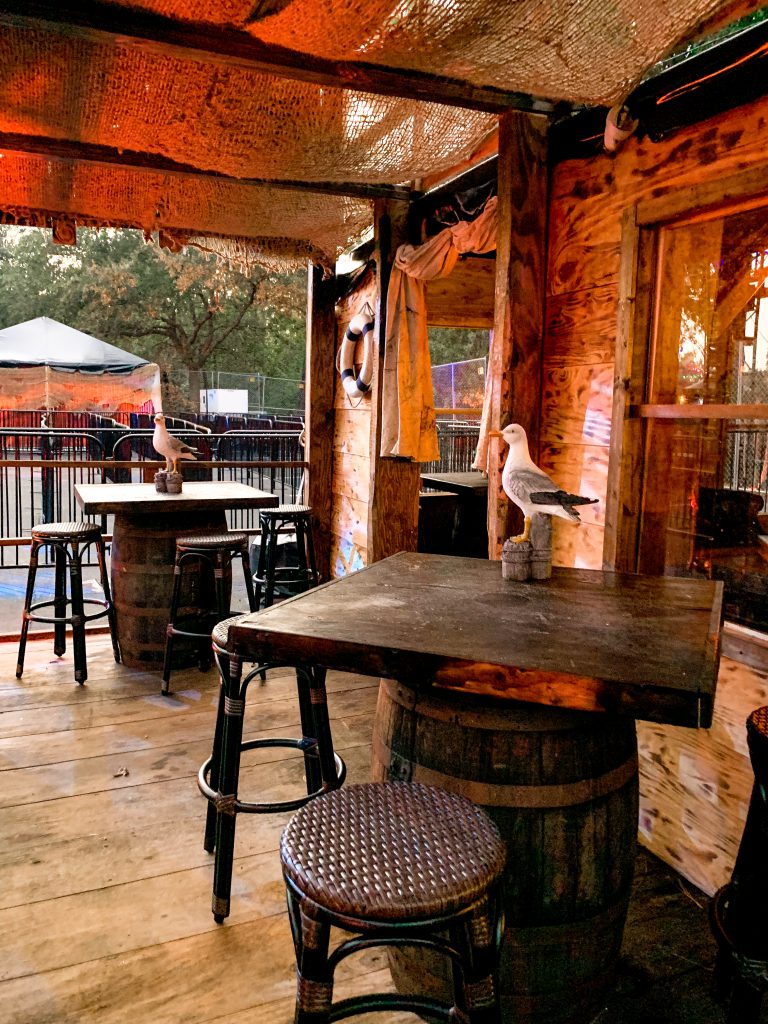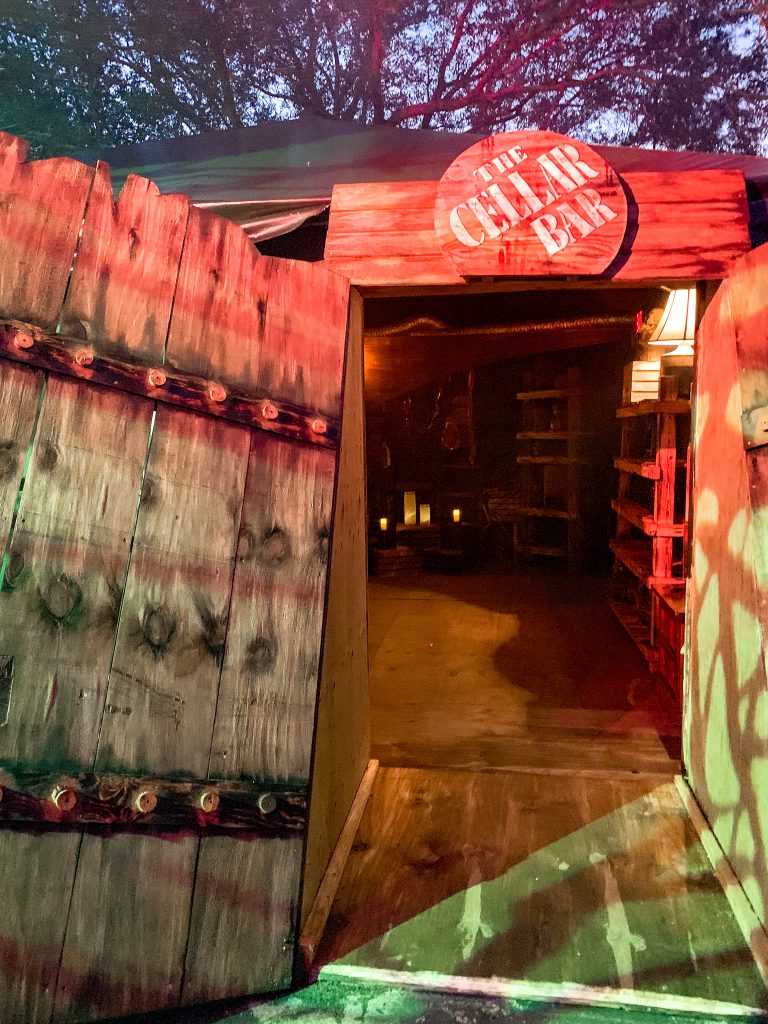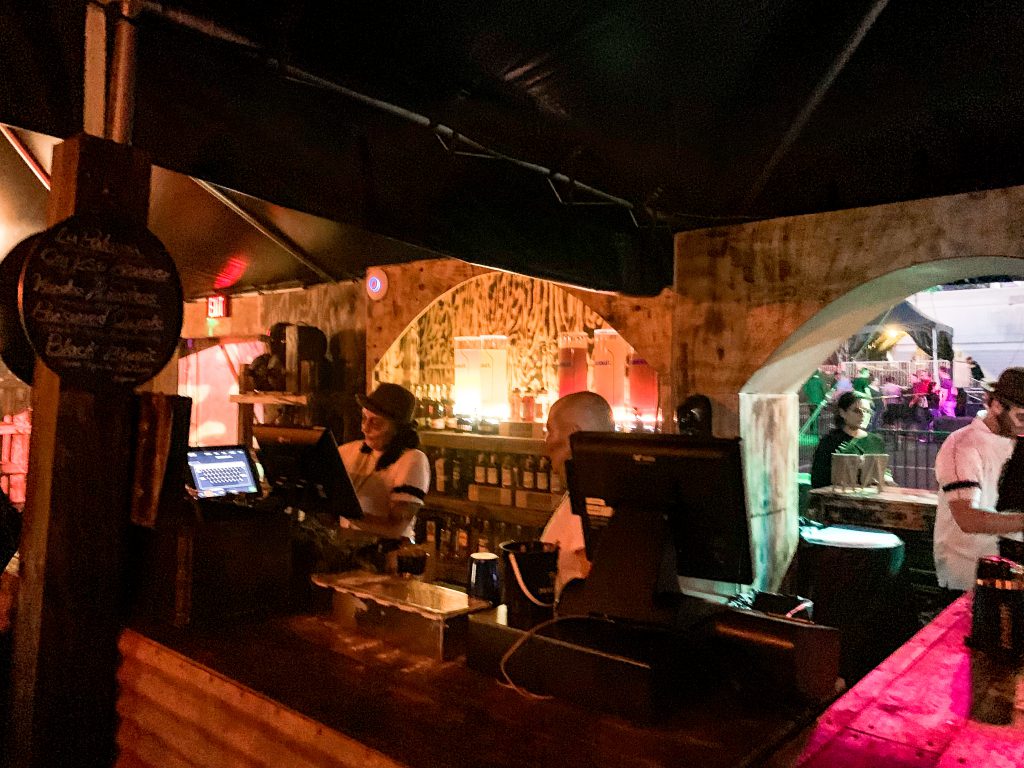 Dark Horizon also offers quite a few ways to enhance your experience with their Fast Fright and Evil Express Passes to skip the lines, a 4D haunted house experience, an Ultimate VIP experience (including a private tour of the houses), and a chance to "terror up" at the main entrance (this gives you access to hidden passages and challenges during your visit to Dark Horizon.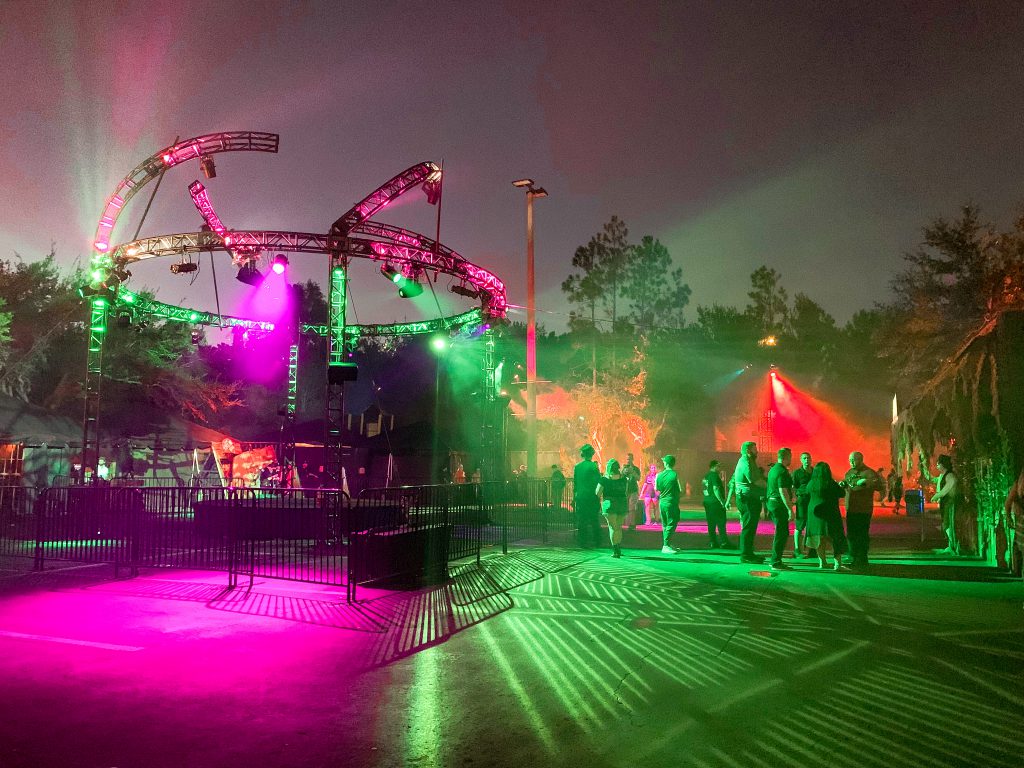 Although the event is not advertised for kids or families, we noticed a few children present. However, keep in mind that the event is not recommended for children under 12 years of age.
Overall Thoughts
Dark Horizon: Point of No Return is full of surprises around every corner. The scare actors roaming the property do a spectacular job interacting with guests. They set the stage for the rest of the night with their frightfully fun personalities. The haunted houses are amazing in their design and filled with so much detail.
This is truly a pop up haunt that provides an incredible experience for an unforgettable night out. A must-visit during this Halloween season!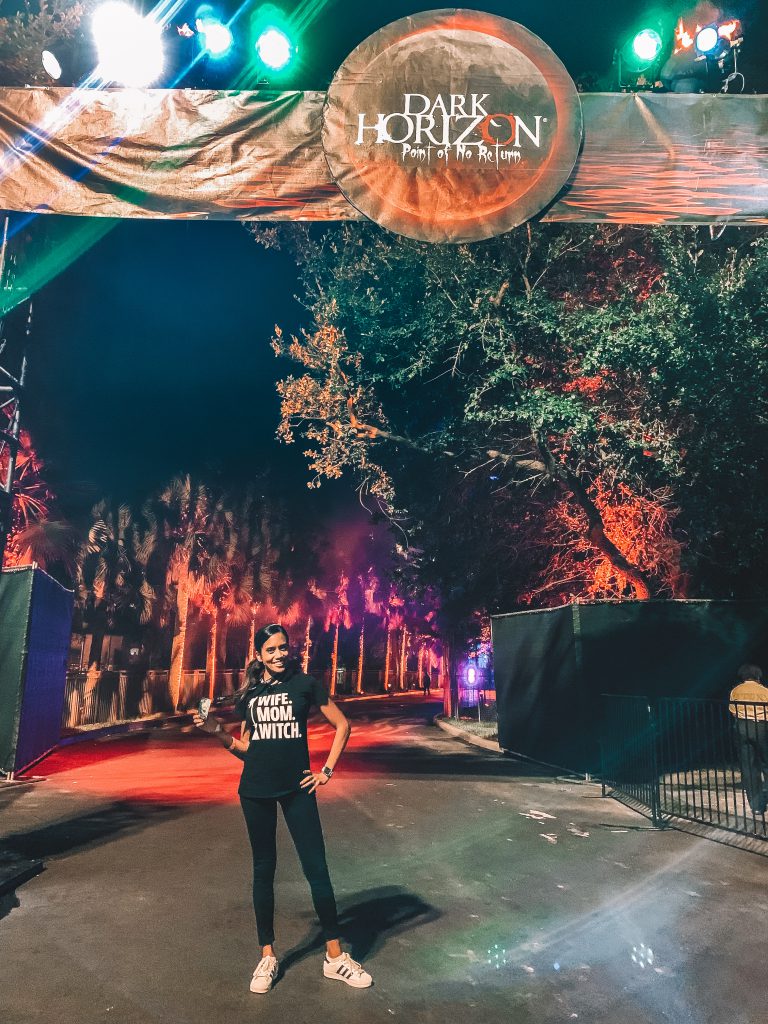 For more information and to purchase tickets, visit their website DarkHorizonOrlando.com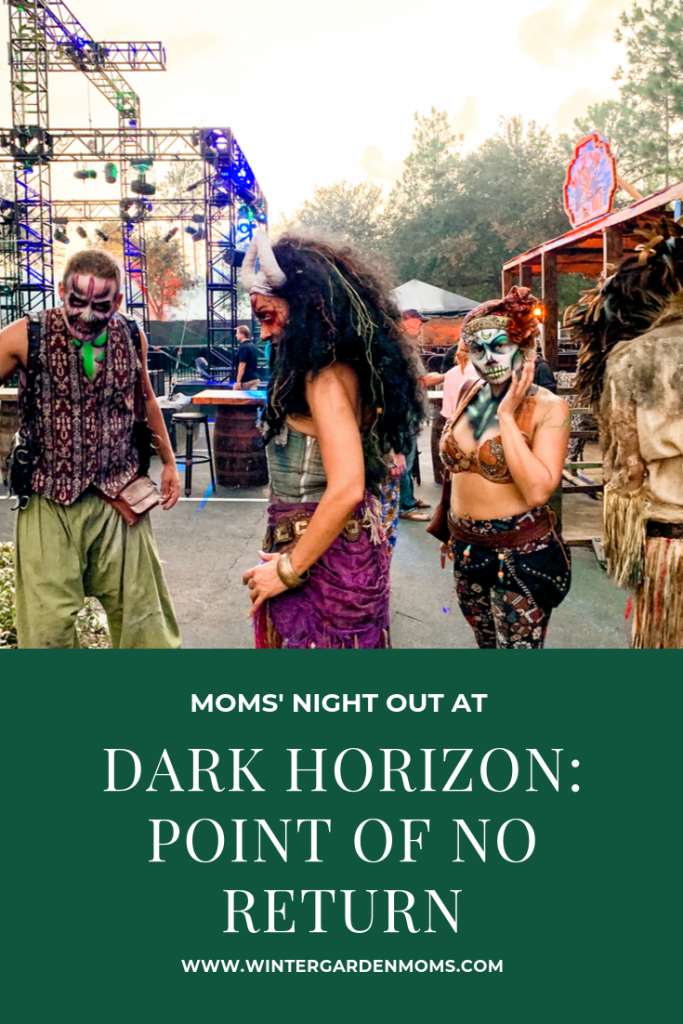 Will you be visiting Dark Horizon this year?