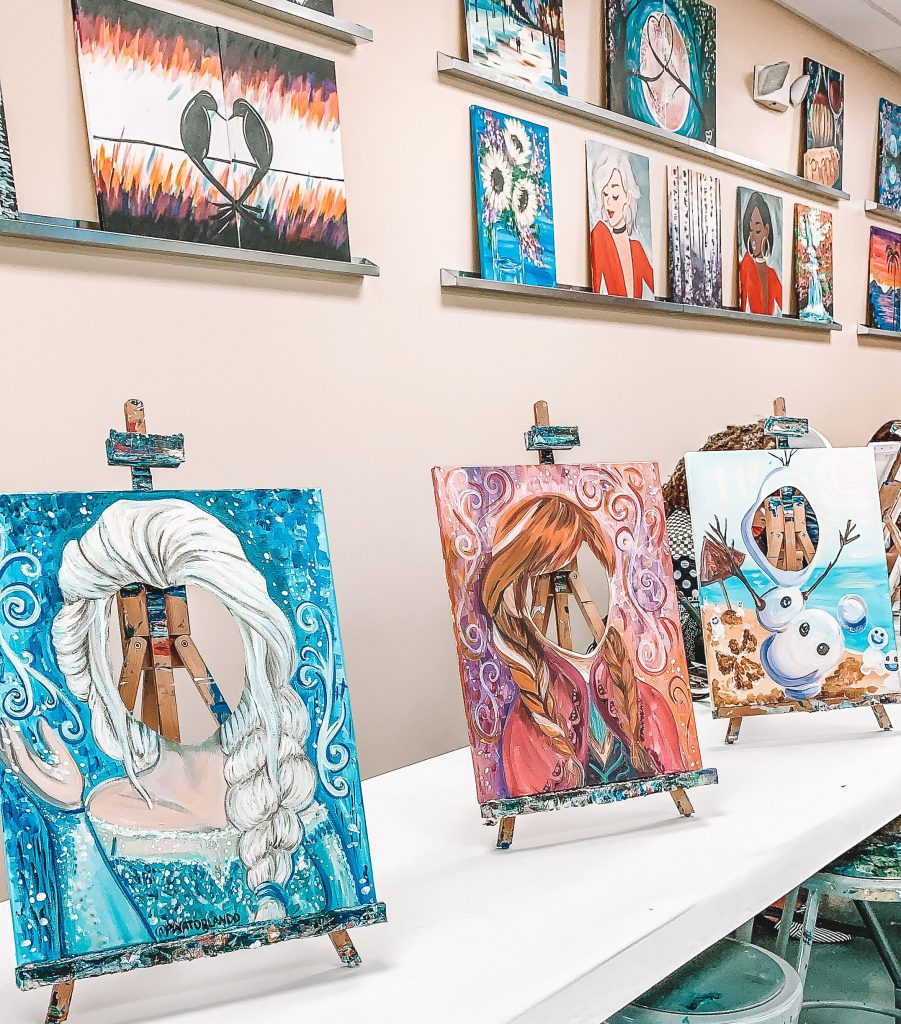 Ever since I can remember I've always had a passion for painting. Unfortunately it had been years since I made time for it but when the lovely folks at Painting with a Twist reached out and invited me to their Frozen 2 Painting Sneak Peek event, I quickly jumped up at the chance to attend!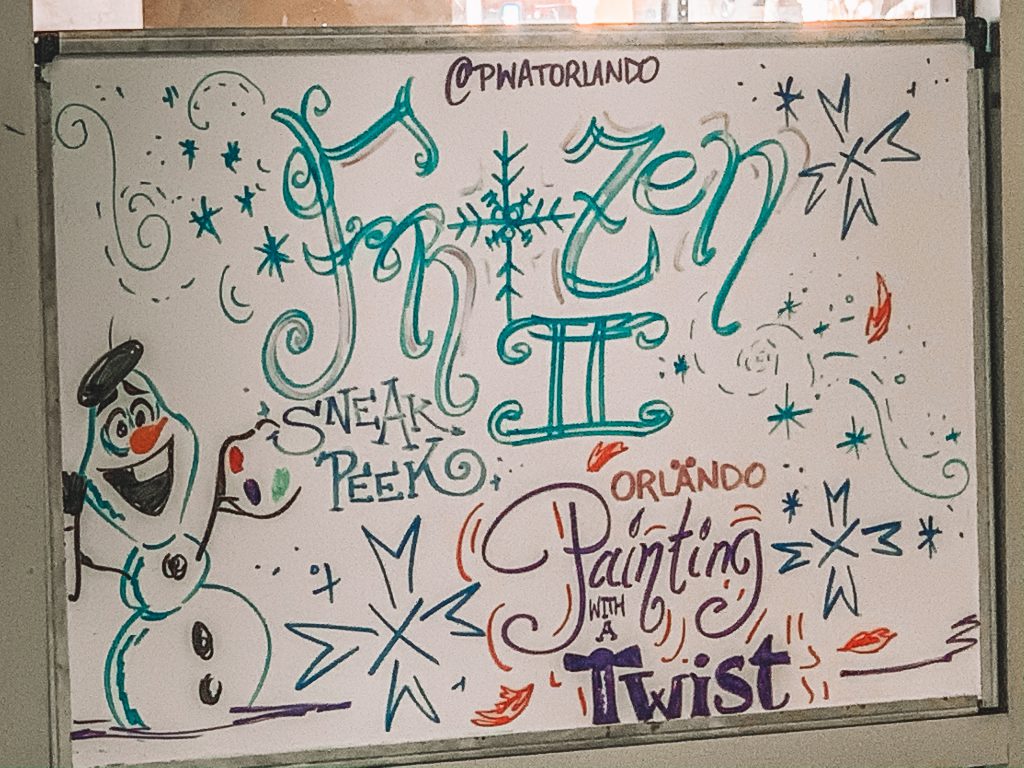 What Is It?
Painting with a Twist is a 2 hour painting session where you get to create a painting by following step-by-step instructions from a local artist, all while enjoying a nice beverage or two with family and friends. They have various painting events available including Girls Night Out, Date Night, Family Day, and even private parties available for booking.
The Experience
I'll be honest, I had never attended a class like this before. I had taken traditional painting classes, but I had no idea what to expect in this type of environment. I was excited but also a little hesitant at first since I hadn't painted in years, but that quickly faded as I set foot into the studio.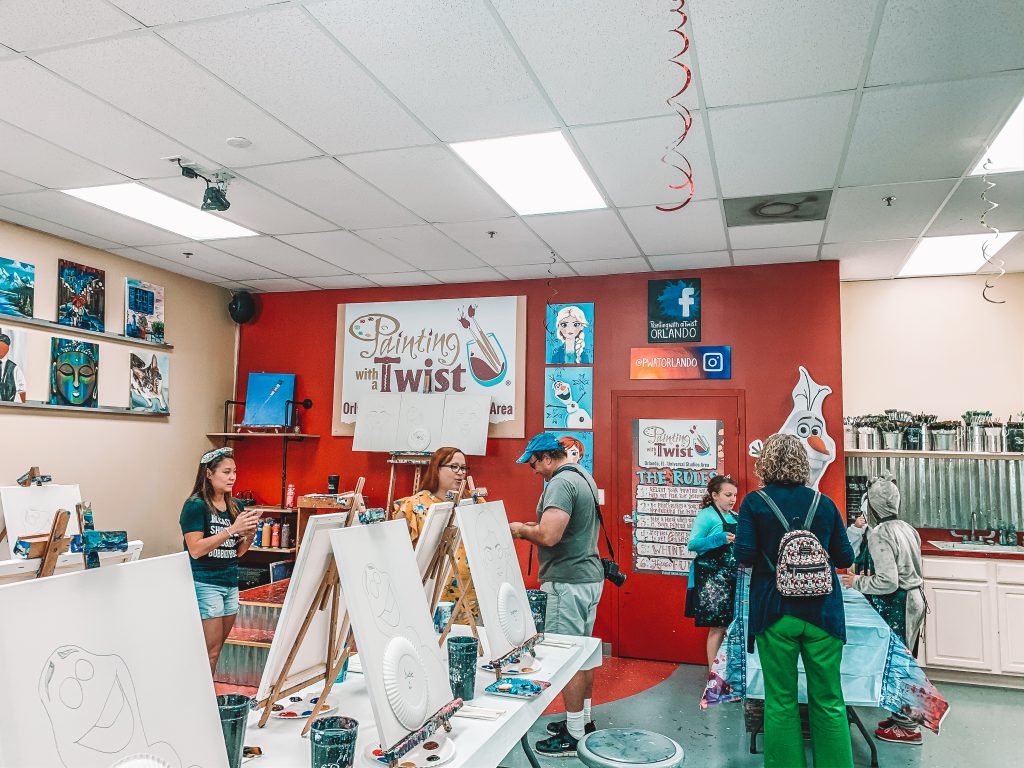 The staff was so warm and friendly as they welcomed us and checked us in. We each had our own reserved spot with our name on it making it easy to get settled. Everything was ready for us to start painting! All we had to do was sit, relax, and enjoy ourselves as we followed alongside with the instructor creating our art.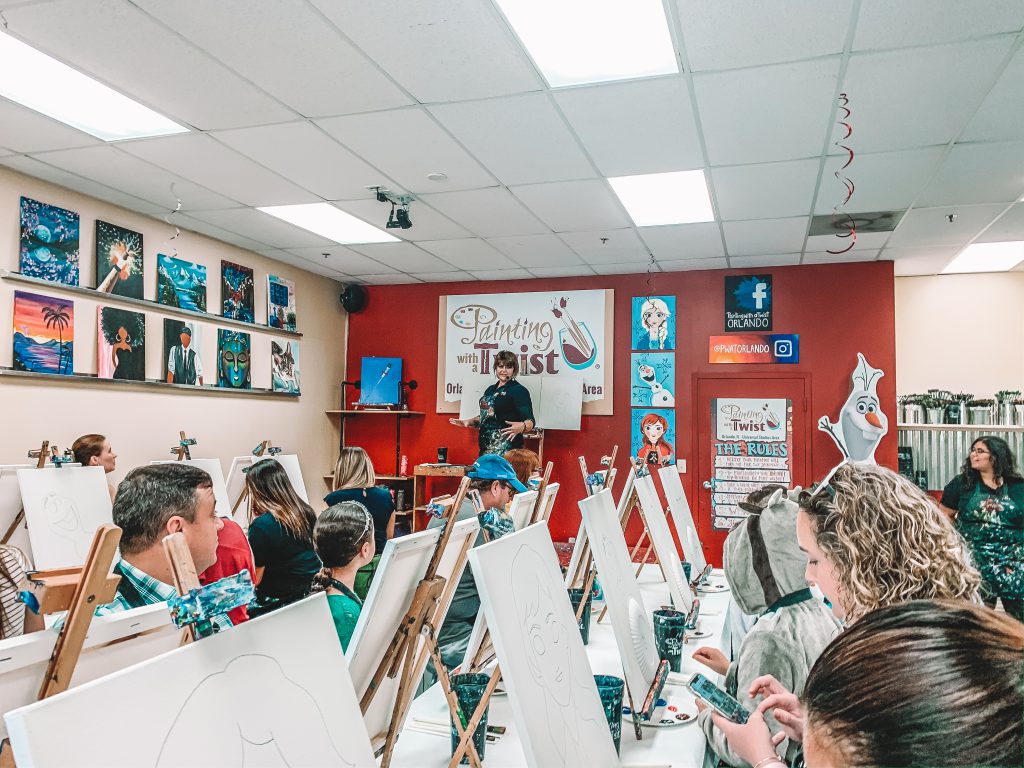 For this specific event, we had three Frozen characters we could choose from and paint during this time. Our instructor Holly was absolutely amazing! She entertained and guided us throughout the whole process, making it incredibly easy to follow along. She went step-by-step from beginning to end, and was very helpful if you needed additional assistance.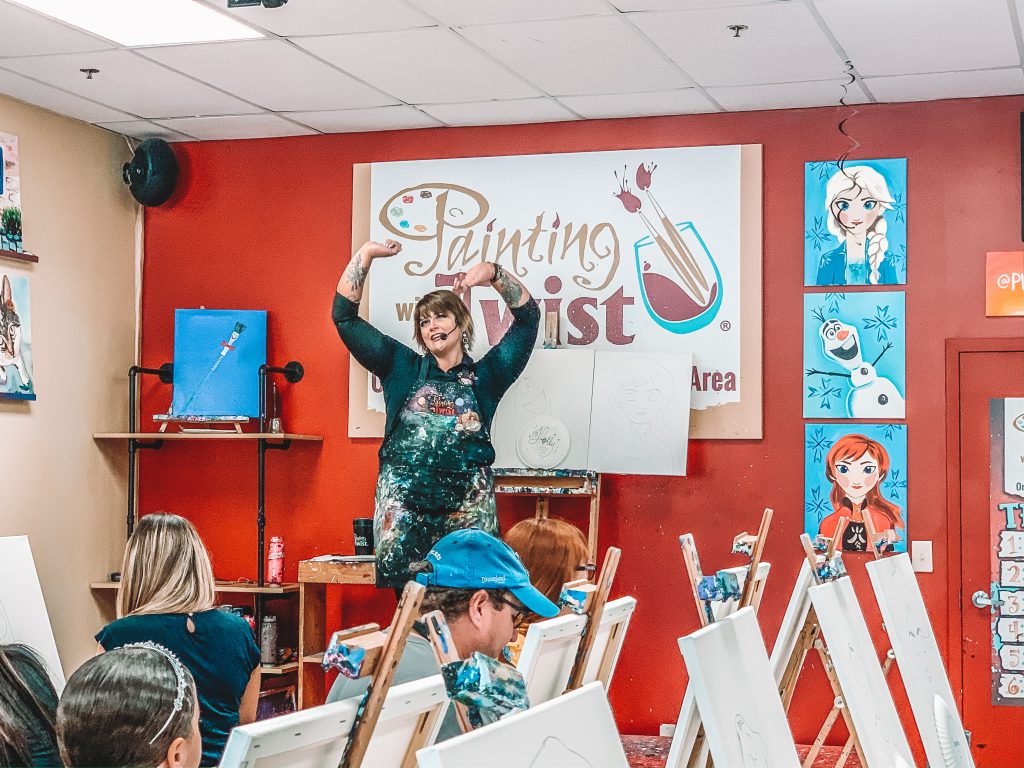 Overall Thoughts
Their Frozen 2 themed painting event was very entertaining and fun. I saw my painting transform right before my eyes, all while listening to the best Disney tunes that get you singing along from beginning to end! At the end, I was pretty proud of myself after having created my very own Elsa painting to take home!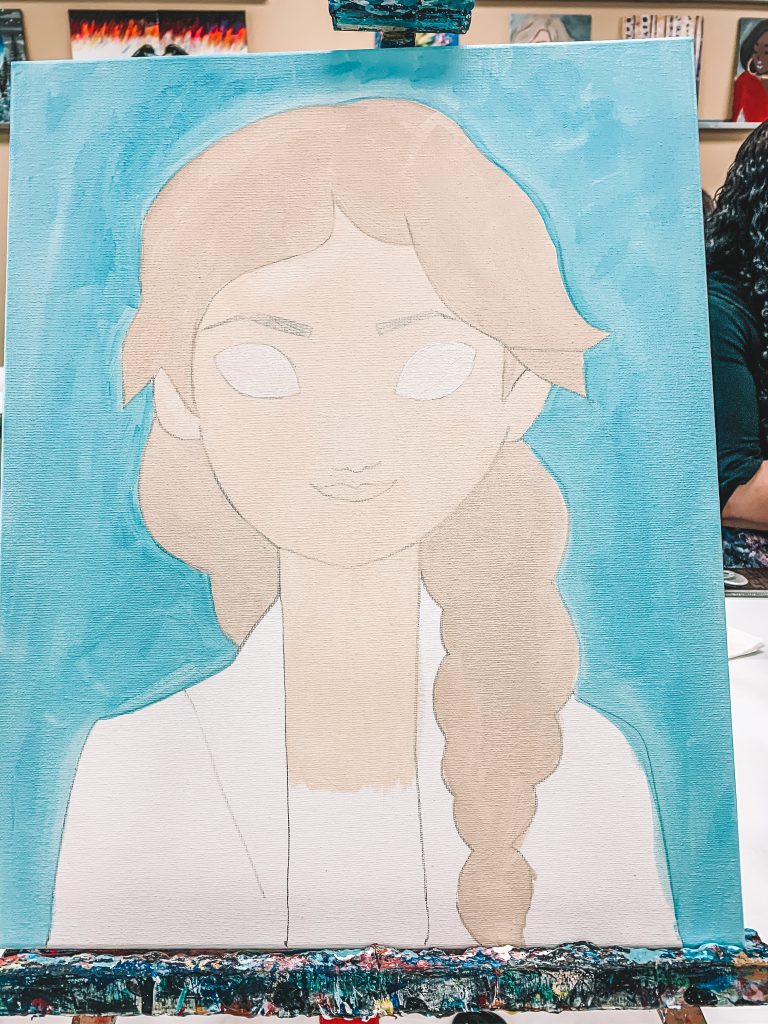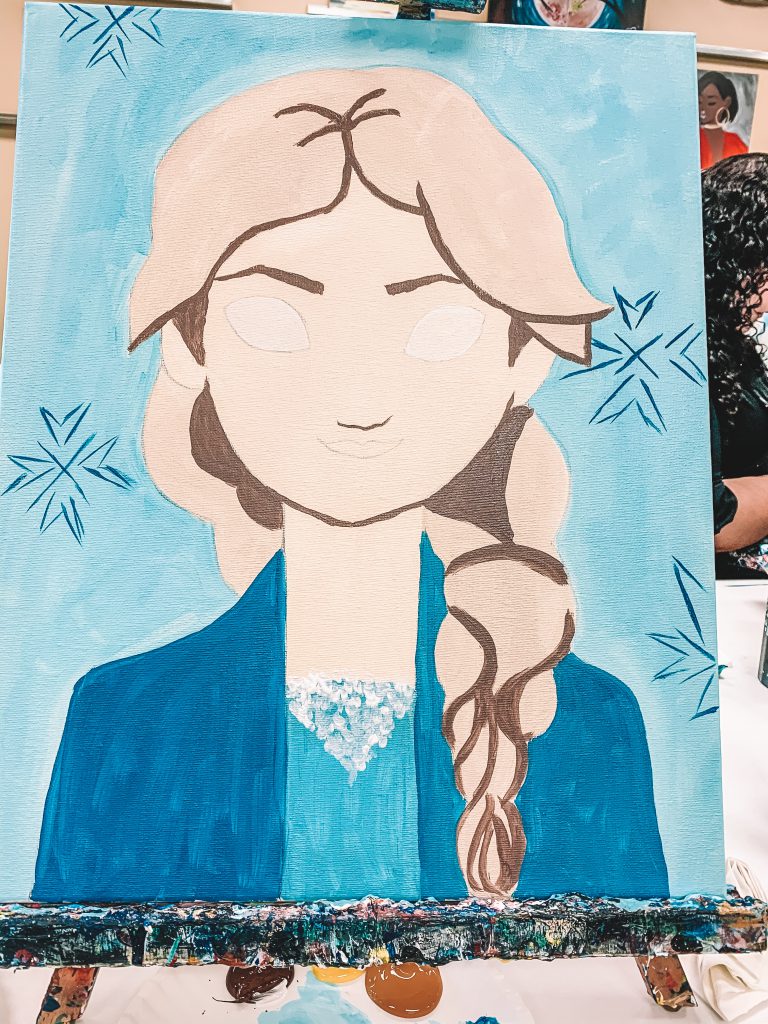 You can also dress up in a Frozen- inspired costume for these sessions, making the experience twice as fun! I decided to add a little Elsa inspiration to my own outfit that day to get into the Frozen spirit!
I highly recommend you check out their Frozen 2 themed painting events if you're as excited for the movie as I am and would love to give Painting with a Twist a try! Not only will you have a great time, but you will leave with some awesome art to take home!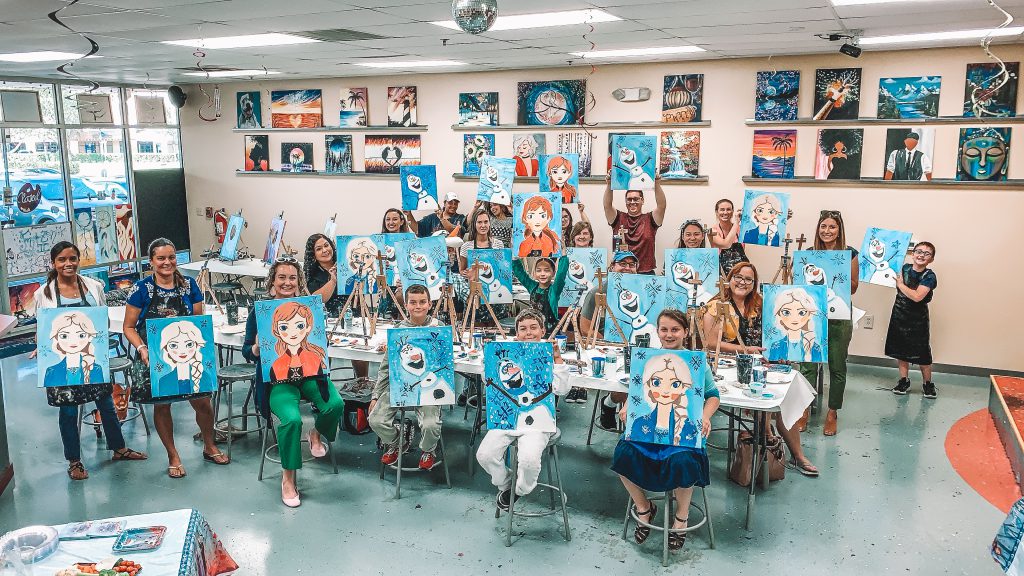 Disney's Frozen 2 Painting Events will take place for a limited time from October 22nd through November 24th and cost $37 per person. For more information or to book a session visit Painting with a Twist.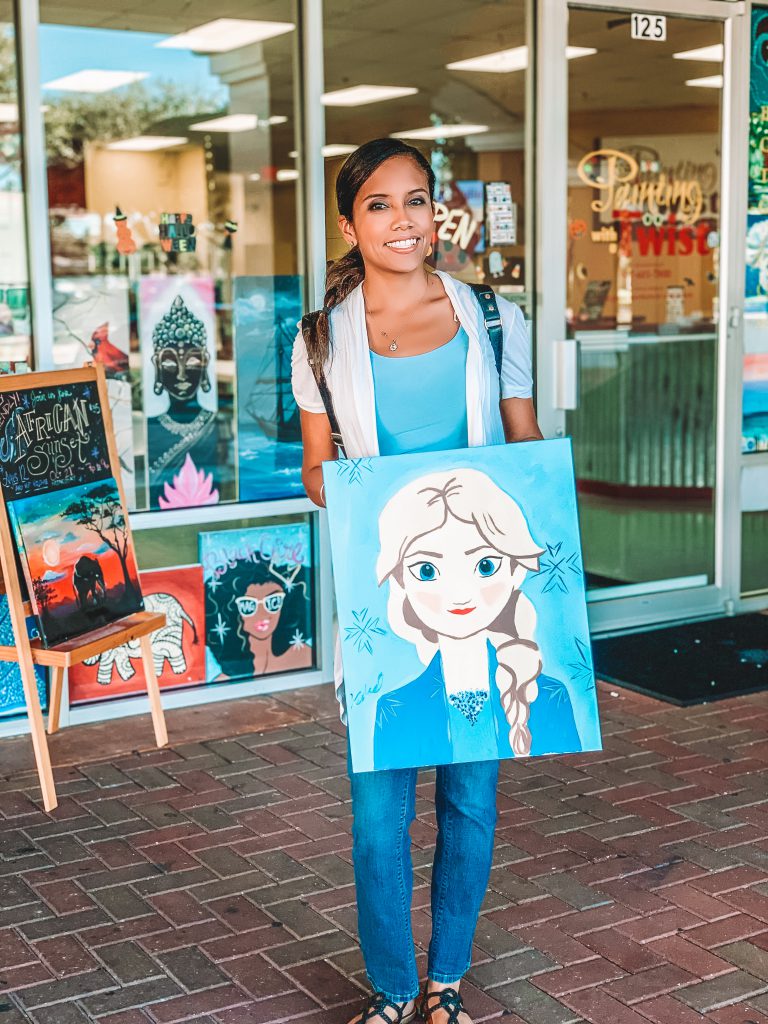 A special thank you to Painting with a Twist Orlando for inviting me! I had an amazing time!