I don't know about you, but one of my favorite things about the holidays is gifts! Not receiving them, but giving them.
The look of pure joy and happiness on a friend or family member's face when they open their gift is one of the best sights to see.
I really like unique gifts of what I am interested in, something you can't get anywhere else, so over the last few years, I have really started to dabble in making unique gifts for others. I do the initial poking around, asking what they want for Christmas, any new hobbies or likes, then I get to work on creating and crafting for the perfect gift.
One of my newest adventures has become painting on different types of glasses. From wine glasses and ceramic coffee mugs, to candle holders and vases, you can do just about anything, and it leaves so many options open!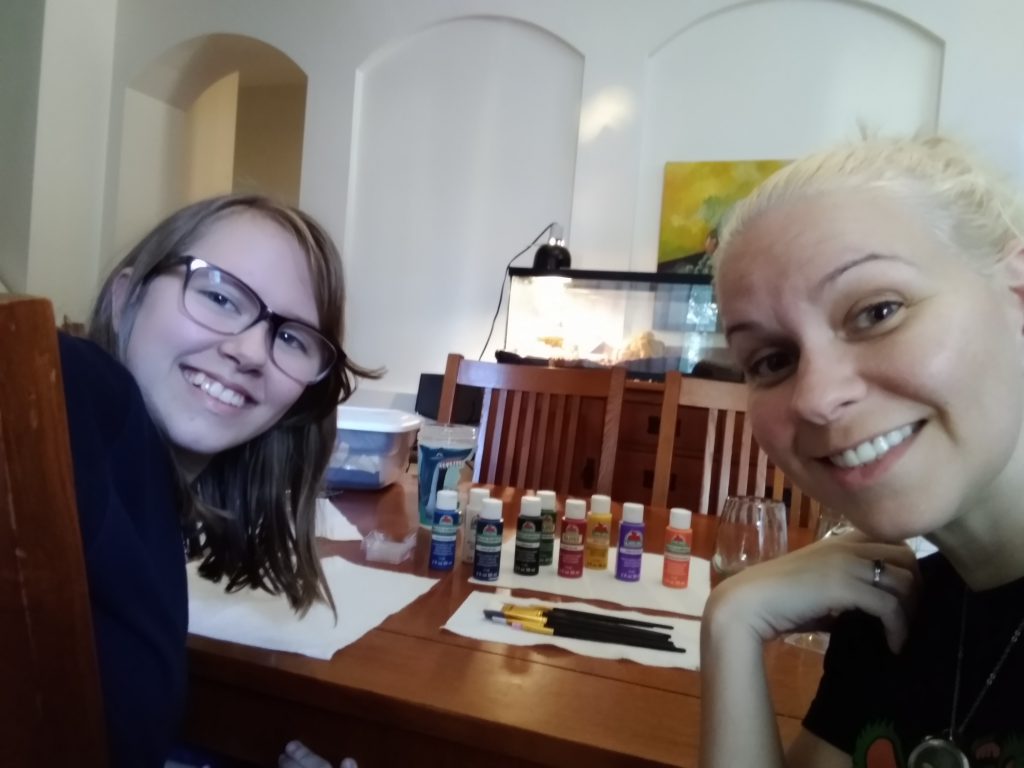 Keep in mind that when you're painting on glass, you will need an acrylic sealant as glass is non-porous and the paint won't stick as well without it, causing fading or chipping. You can apply this before or after you paint, definitely your preference. I recommend a glossy finish as it will keep your items looking smooth and shiny, but always make sure to use a polyurethane coating or varnish.
Now, to the fun stuff!
I definitely got lucky this year and was off on Thanksgiving for the first time in…5 or 6 years, and was able to spend some time with the family. My daughter and I decided we would get to working on a couple of gifts, after bawling our eyes out to Frozen II that is!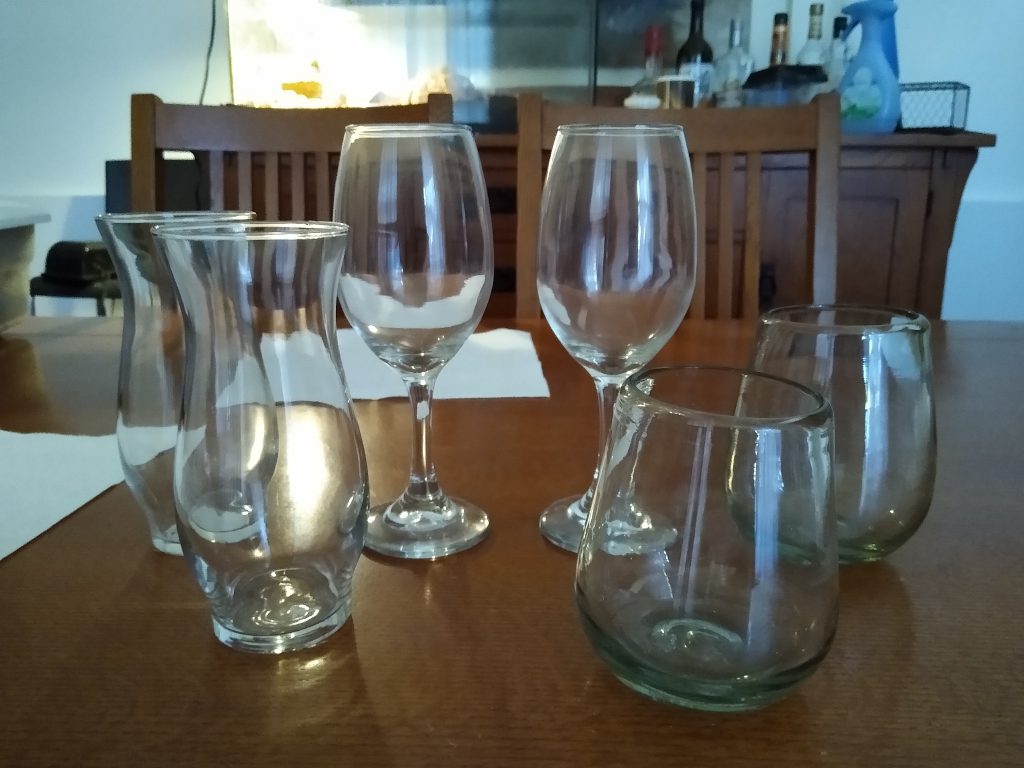 Already armed with supplies, we prepared our area with paper towels, water cups, paint cups, paint, brushed, and of course the specimens to paint. I usually buy my glasses at the Dollar Store. They have a really good variety of items and if you happen to mess up, you're not out a lot of money…so, definitely good for those on a budget.
Tip – if you mess up, acetone (found in nail polish remover) will remove the paint so you can start again.
We went with a mixture of wine glasses, candle holders, and vases.
Spoiler alert, you will only see the finished product of the wine glasses as we ran out of time before we had to say our goodbyes.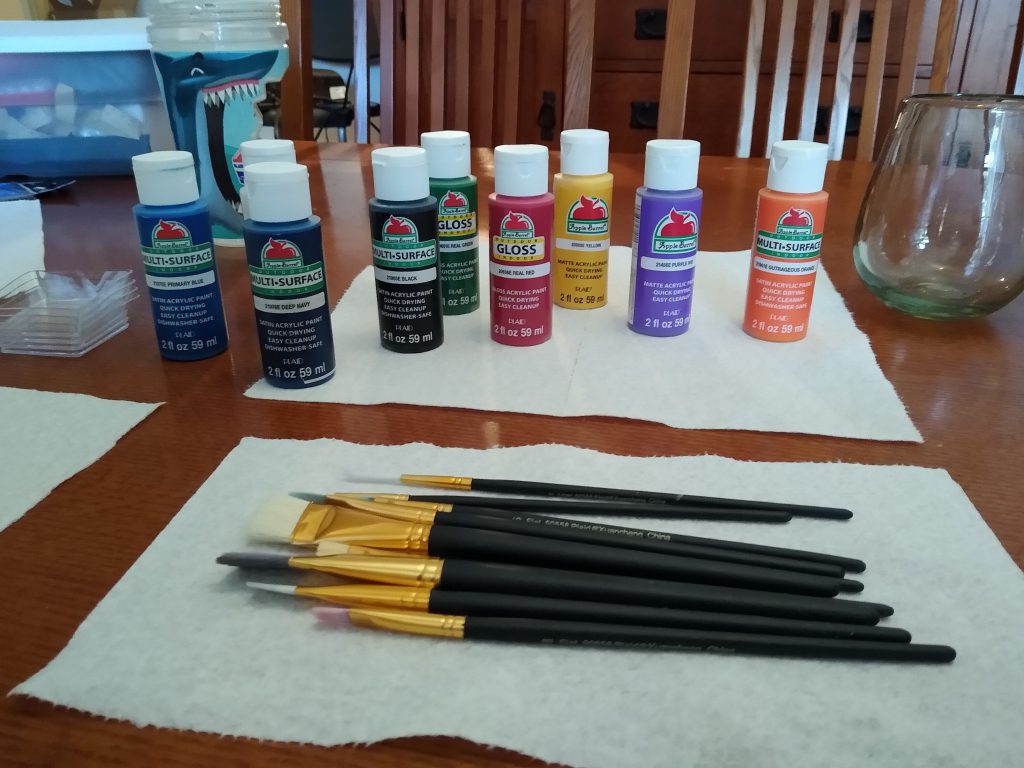 I like to use Apple Barrel Acrylic Paint, which I buy at Walmart priced between $3 – $4. They have a great selection of different types of paints with different finishes, and a really good color variety.
We both decided on a Winter Snow Family Land theme for our wine glasses. When I paint wine glasses, I always do the theme with them upside down as I usually give them as tea light holders, instead of drinking utensils. It's a useful way to decorate for any holiday!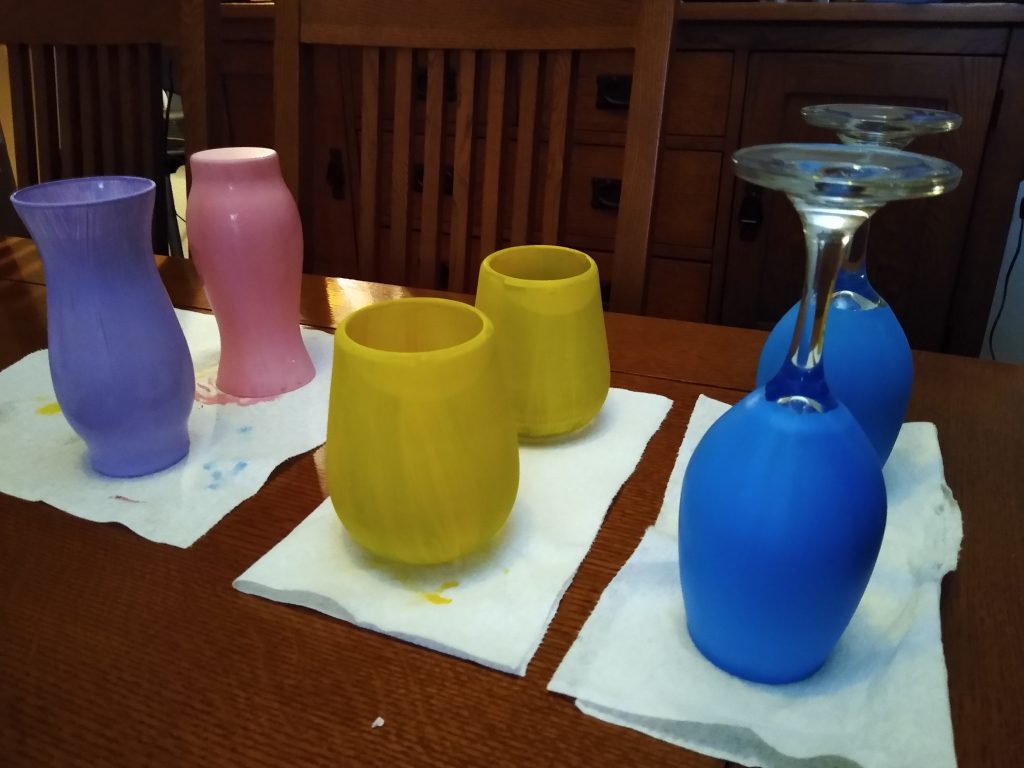 This idea consisted of painting the cup part of the glass blue. We started our base coats for our other projects while it was drying (Rapunzel lantern and a vase with a Christmas Tree, will have those up on my blog once they are finished).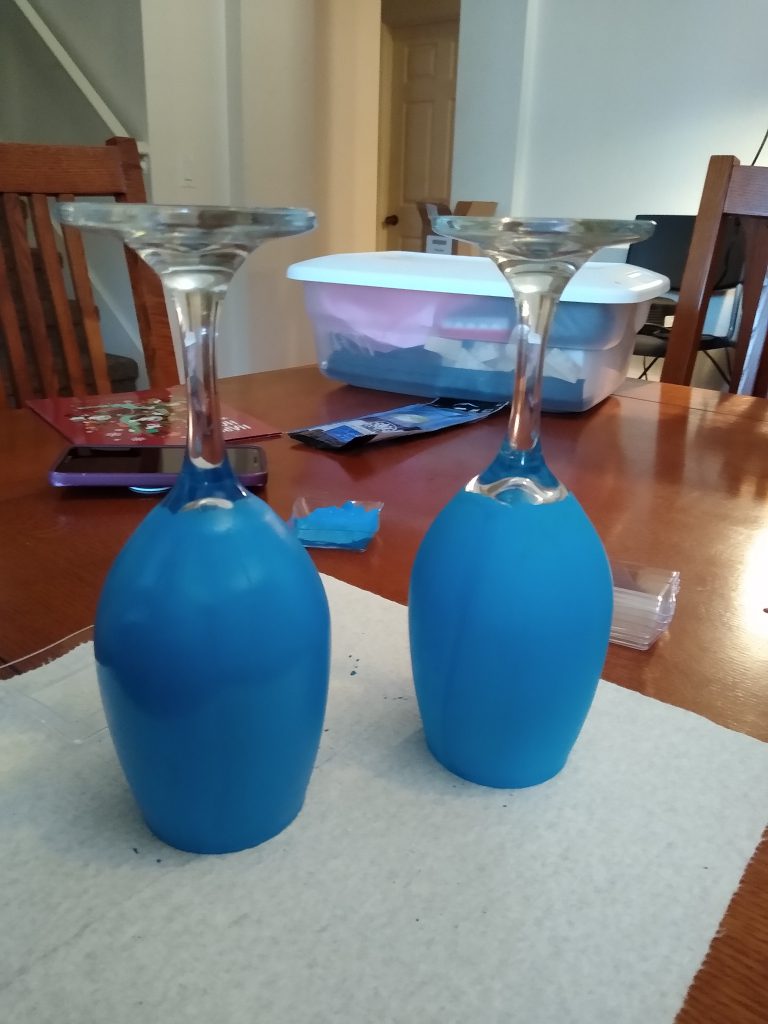 The next part is too fun, and can get a little messy so make sure to have a sink/wet towels, and towels to dry your hand. I wish I would have been able to get a photo of this, but when you are dealing with paint in this manner, not the easiest.
Take a brush and paint your first 3 fingers white using a good amount of paint. This will be your snow family.
Then, take your glass (make sure the base has dried) and apply your fingers to it, firmly but gently. You want to hold it tight enough to have the paint stay on, but you want to be careful not to smudge it. For those of you who have thinner fingers, like myself, you can also take a paintbrush and round out the sides of your snow people so that it gives them a little more girth.
Finally, it's now time to decorate your snow family! I gave hats and scarves, faces, and carrot noses! I also added some snow, and painted the night sky up top. My daughter gave her snowman a beard, which I loved! She also added some icicles to liven her night sky up a bit. I love the way it came out! Be sure to get creative with it!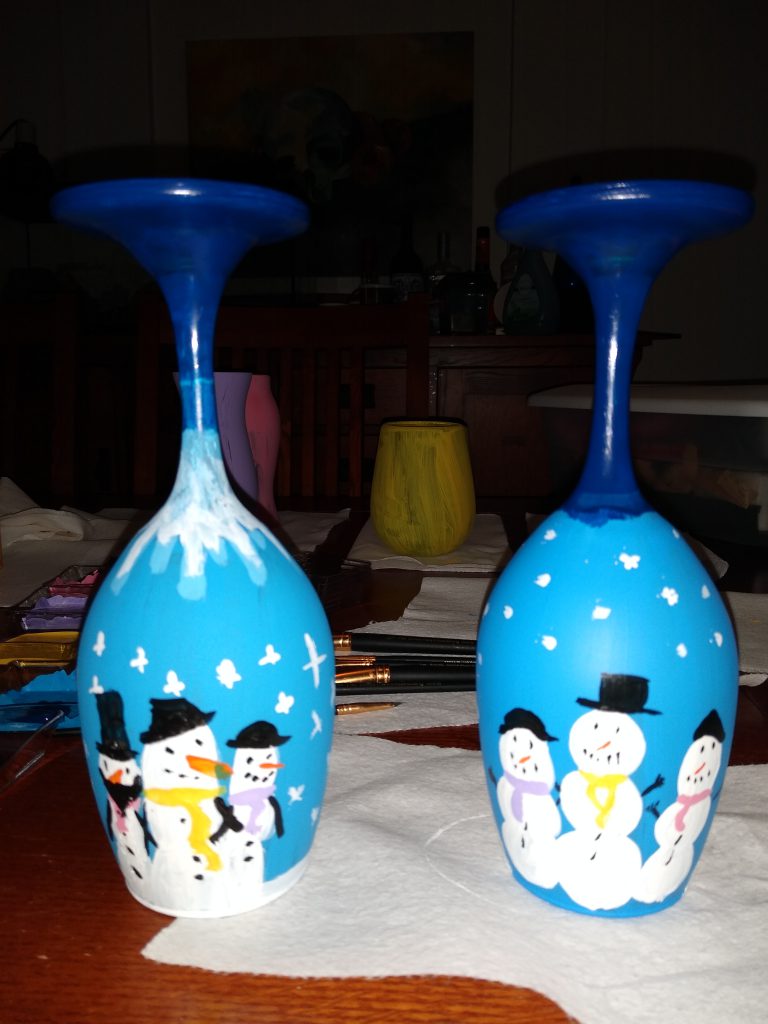 All in all, it's always a fun to spend time with family and to participate in such a fun project that will bring joy to others during the holidays gives me something to look forward to. I hope you enjoyed reading about it as much as I did writing about.
I look forward to sharing more fun ideas with you in the future!