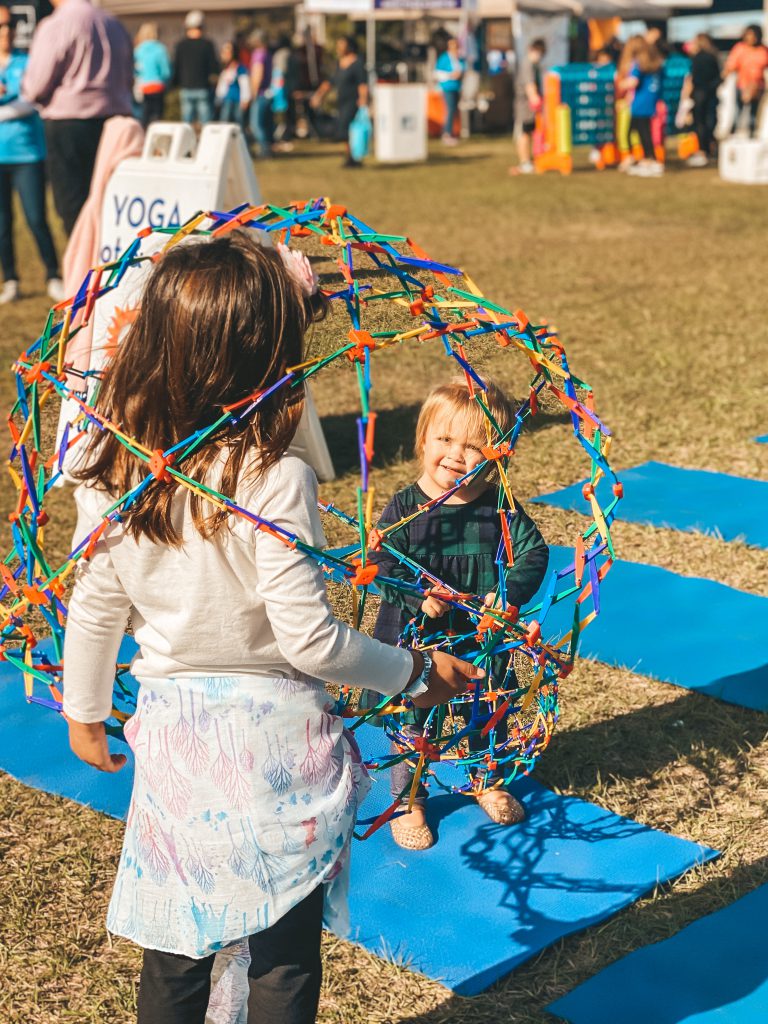 Oh wow what a fun filled Saturday!
If you're a Horizon West local and were fortunate enough to stop by the Horizon West Fest, I know you had a good time!
This past Saturday, the girls & I decided we would check out the Horizon West Fest since my husband, Matt, was working. I really wanted something fun & low cost to do with the girls, so what a perfect day for the Horizon West Fest.
Once we arrived we checked in at the Horizon West Happenings booth, where we received our goody bag, packed with lots of info on local spots, and our scavenger hunt. The girls & I then met up with neighbors & friends.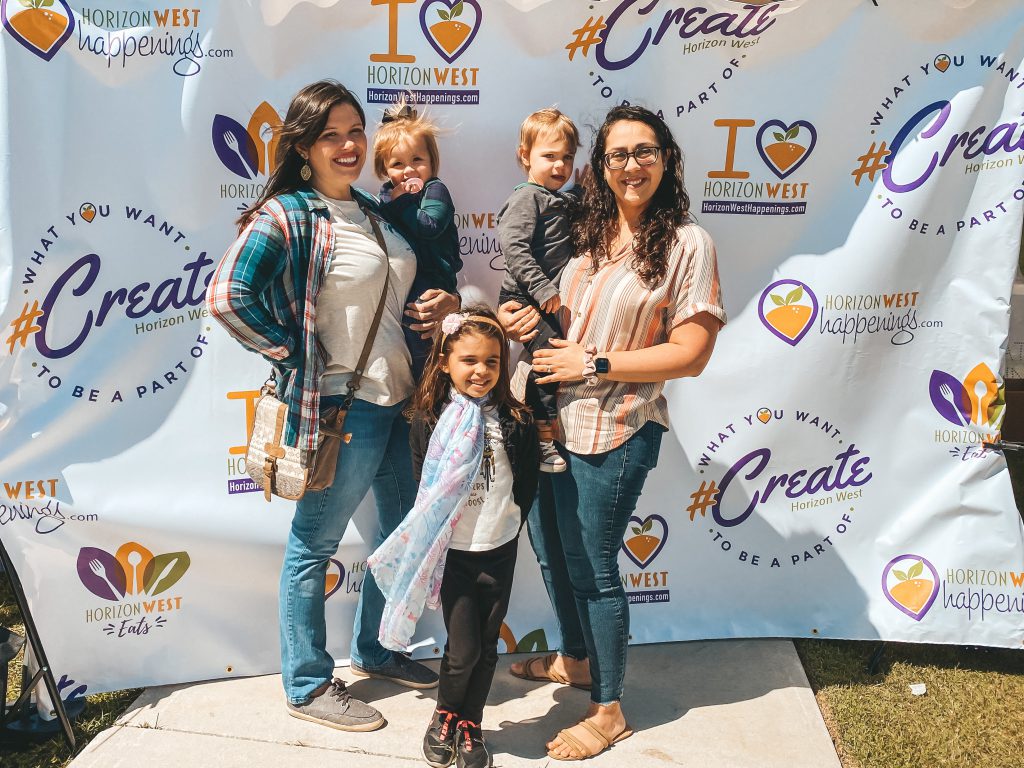 The kids all played and ran through an inflatable obstacle course. The bigger kids tried out the rock wall and the bungee jump, which they loved.
After that we hit up some of the booths to get great info & complete our scavenger hunt. We met so many wonderful owners of local business! One of our favorites were the Southern Hills Farm Family, where we got to try their fresh blueberry lemonade! And as Tessa said "I don't like blueberries from the store, but I love this Blueberry Lemonade!"
We also loved meeting Sheila and her husband who own our local Hot Worx fitness studio. I decided to sign up & give it a go (be on the lookout for future stories & reviews).
We loved meeting Ron, the president of the Horizon West Theatre Company. We look forward to checking out some of their future productions! The girls & I also got some free smoothies from Planet Smoothie in Hamlin, ate yummy grinds from Poke Hana and tacos from Tijuana Flats.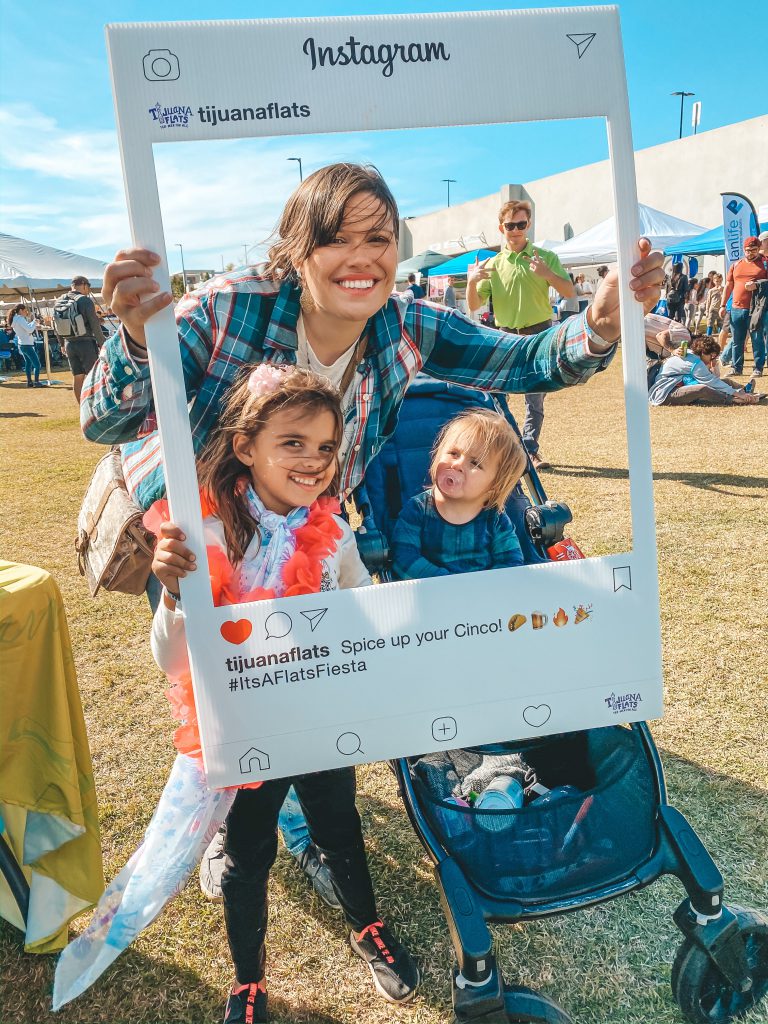 We finished up our scavenger hunt & dropped it back off at the Horizon West Happenings booth to enter for a chance to win a large gift basket filled with lots of goodies from local vendors! Fingers crossed we win!
Overall, it was such a fun & well organized event! Both the parents & kiddos had fun. We loved meeting some of our neighbors & we definitely look forward to the next event at Horizon West!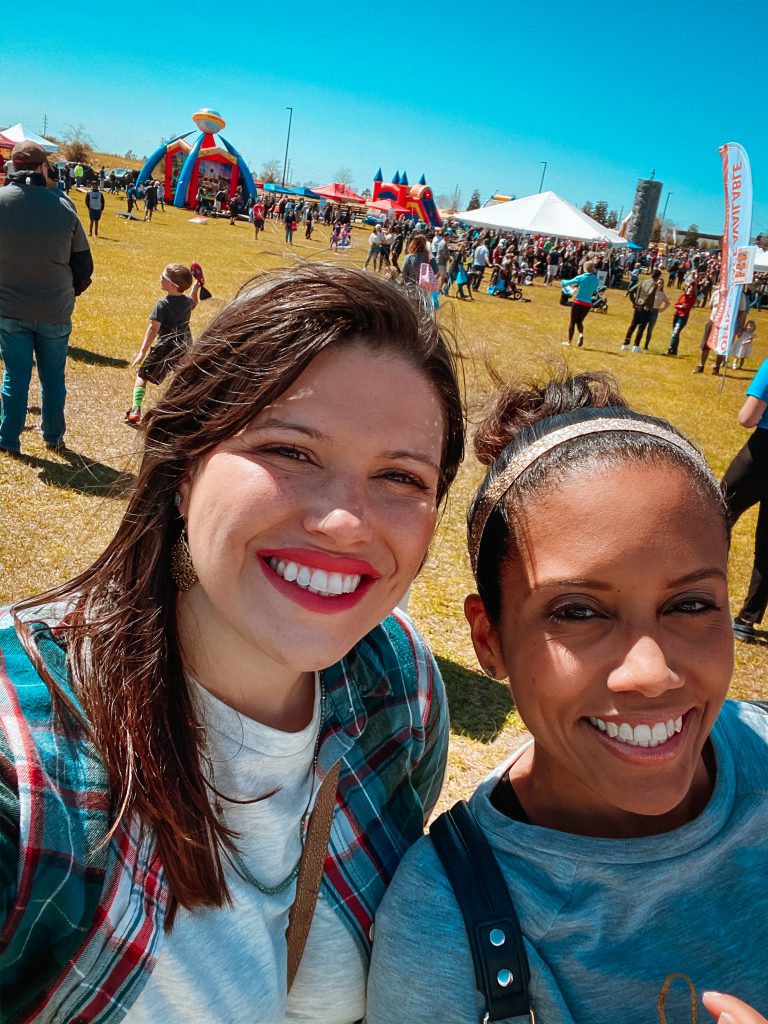 For more great events happening in Horizon West/Winter Garden be sure to follow Horizon West Happening @HorizonWestHappenings