Newly nestled into the heart of Downtown Winter Garden is Harrell's Hot Dogs & Cold Cones. This craft hot dog spot takes an American classic, the hot dog, and puts a creative spin on it.
First you select your Dog: the classic all-beef dog, vegan dog, brat, grilled (chicken) bird and fried (chicken) bird. Next comes the bun: classic, brioche, Hawaiian, poppy, spinach, or arugula. And then the fun begins!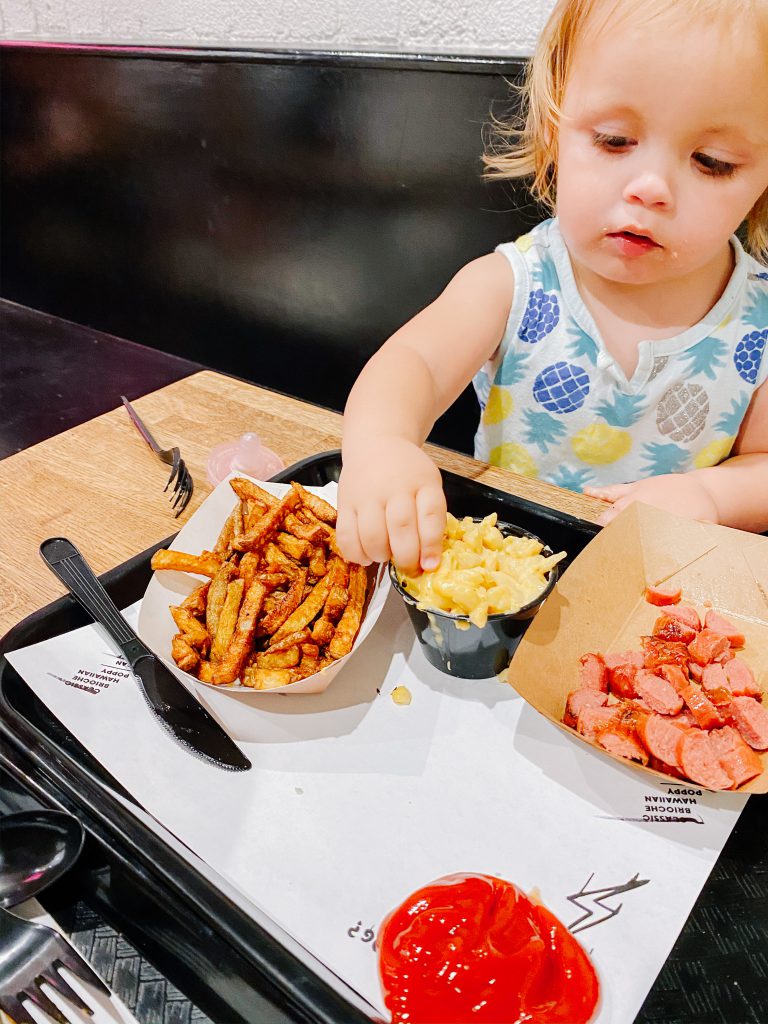 Get creative, included with your dog comes three toppings! Go for something usual, such as relish, onions, or cheese. Or you can go a little crazy with chili, Fritos, pineapples, banana peppers and lots more fun toppings. And don't forget to add sauce!
The girls both had classic all-beef dogs but Tessa got a little creative and added ketchup and Fritos to hers. Matt added the chili and the cheese sauce to his. I added Mac n cheese, Fritos and ketchup to mine.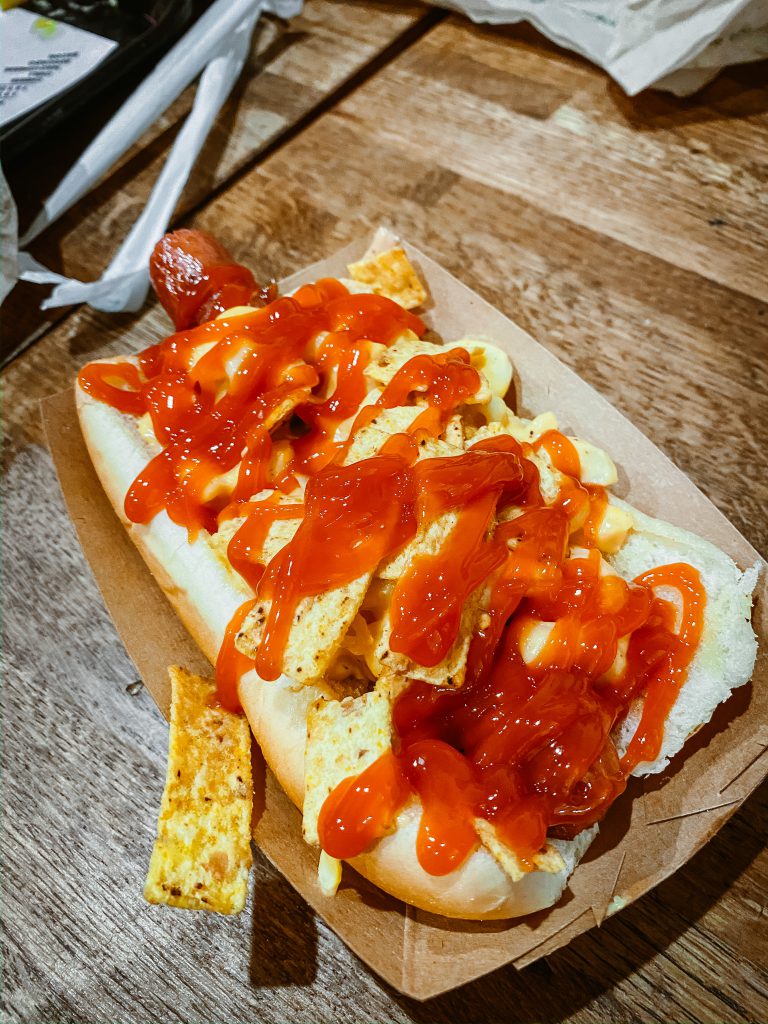 These hot dogs were delicious! We also decided to try out their hand cut French fries. Everything was tasty and we will definitely head back to create some more unique and delicious hot dogs!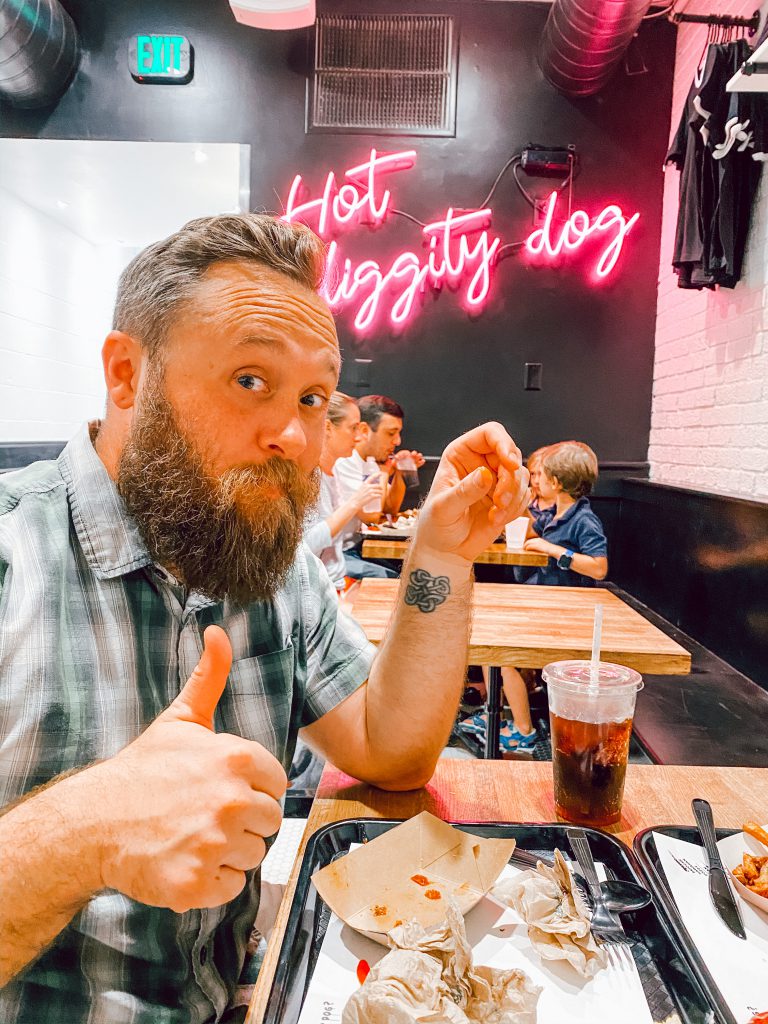 Not only was the food delicious but the atmosphere was spot on. It was clean, edgy, but yet still classic. It felt like Harrell's has always been a part of the Downtown Winter Garden district, with a prime location right on Plant Street.
You can find it located between Way Chocolate & Coffee and Tri and Run. It's great little walk up spot, with tables and chairs on the sidewalk, as well as tables and chairs inside. We were quite cozy sitting inside. They had everything you would need readily available. Only thing that we didn't see was high chairs, but luckily Sadie was hungry and the hot dog kept her happy and sitting right in the booth.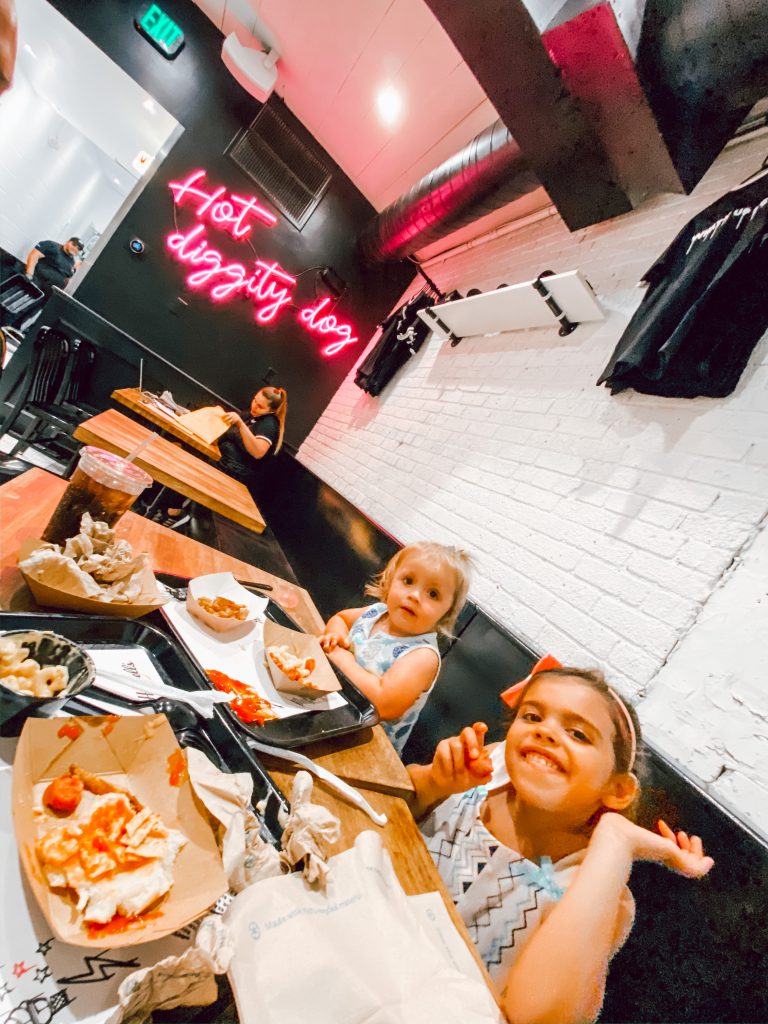 In conclusion, if you haven't tried out Harrell's Hot Dogs, you should! I know you won't be disappointed. I truly hope this little hot dog spot makes a long time home here in our quaint town!
Be sure to check Harrell's Hot Dogs & Cold Cones out on Instagram @whats.up.dog
Hope you enjoy!