Finding ways to cool off in the Florida heat might be the number one pursuit for locals and visitors alike. Luckily, with the reopening of Disney's Blizzard Beach water park this year, Central Florida has an especially "icy" option for cooling down.
Park Legend
Legend has it that a freak snowstorm hit Florida on January 11, 1977, and a ski resort was built to take advantage of the fresh powder. As the snow melted, bobsled and toboggan runs were uncovered and turned into waterslides instead. But watch out for the icy snowmelt that is still seeping into places like the lazy river. Those drips and drops are cold!
Winter Garden Moms Top 5
Several Winter Garden Moms contributors have visited Blizzard Beach and we learned that we appreciated many of the same things about this water park. Here's what we appreciated most about Blizzard Beach.
5. Melt-Away Bay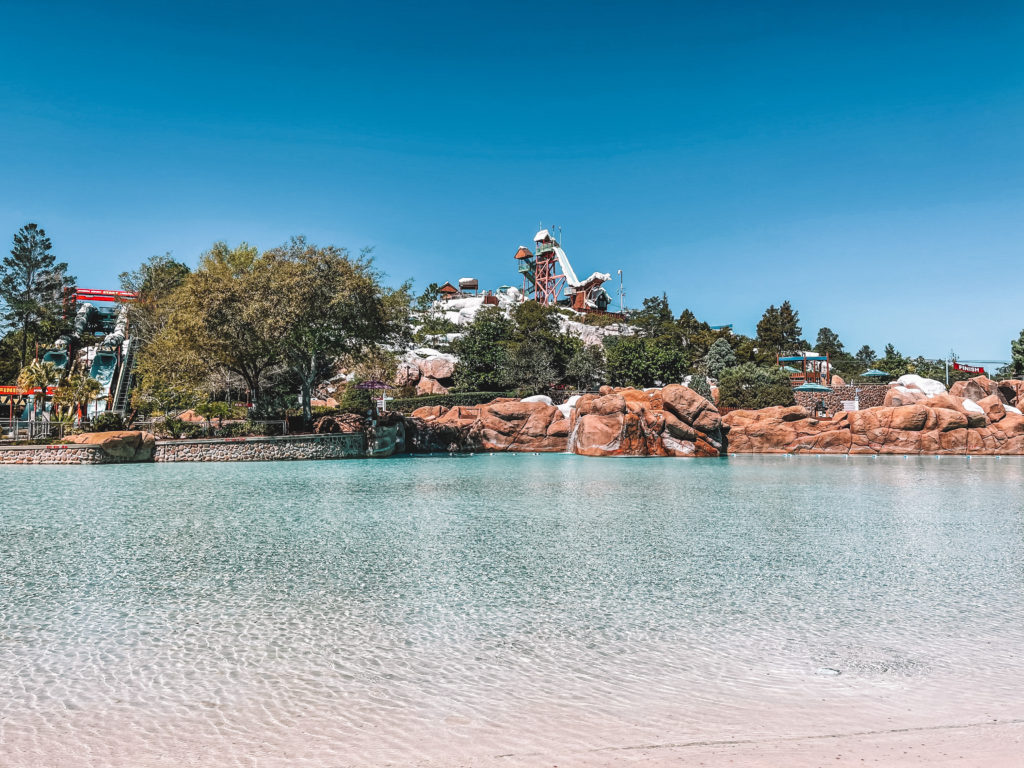 Melt-Away Bay is Blizzard Beach's one-acre wave pool. This wave pool is gentler than some we've visited, with soft, rolling waves instead of waves that crash over you. Parents with younger children will especially appreciate its calmer nature.
4. Chairlift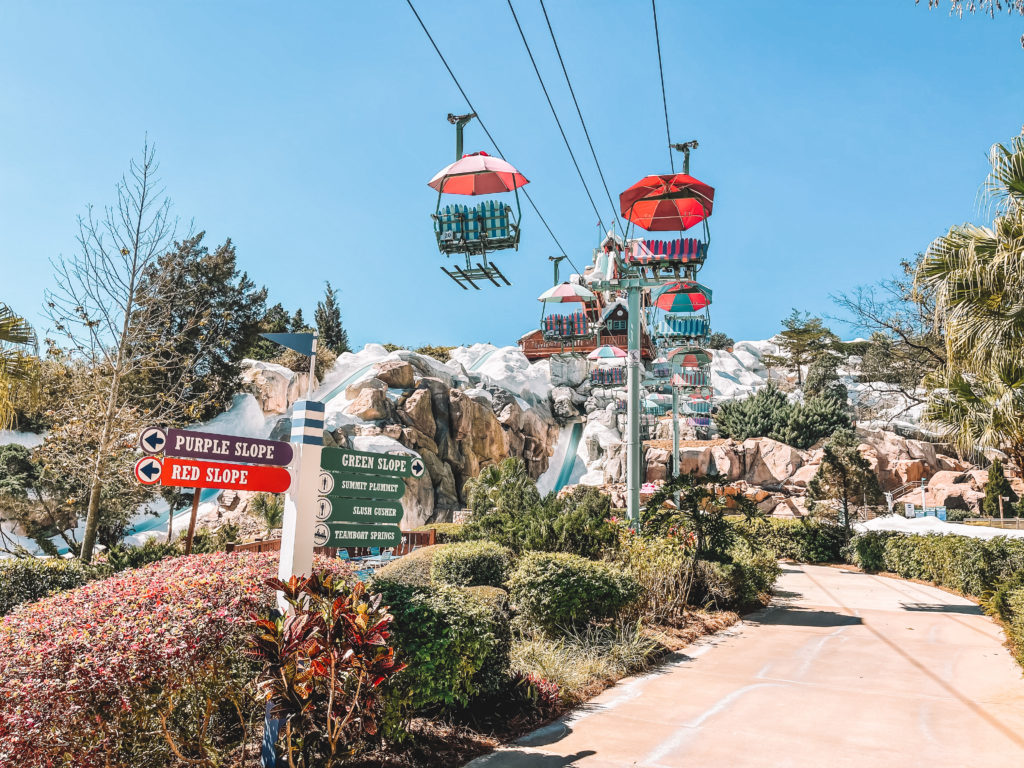 Why take the stairs when you can ride to the top of Mount Gushmore in a genuine chair lift just like at a real ski resort? The chair lift drops you off near the entrance to several of the best attractions at Blizzard Beach. It really completes the overall theming of the park.
3. Teamboat Springs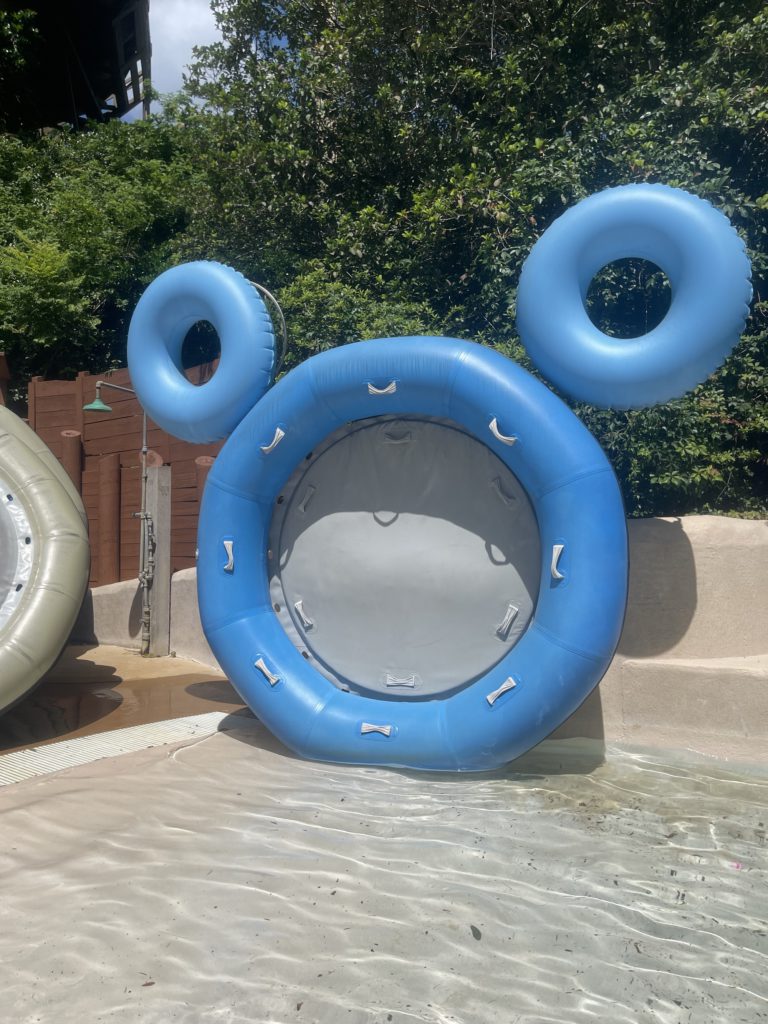 Teamboat Springs is a family-friendly whitewater raft ride that can seat up to 6 people. Your party makes a meandering journey down a series of waterfalls. The ride is 1200 feet long and the journey takes nearly 3 minutes from beginning to end. We love that it's a relaxing ride with just enough small drops and turns to keep it interesting.
"My favorite attraction at Blizzard Beach is Teamboat Springs. It's fun for the entire family and there is a cute photo op at the bottom with the Mickey shaped tube!" says Winter Garden Moms Contributor Deana Romano.
2. Cross Country Creek Lazy River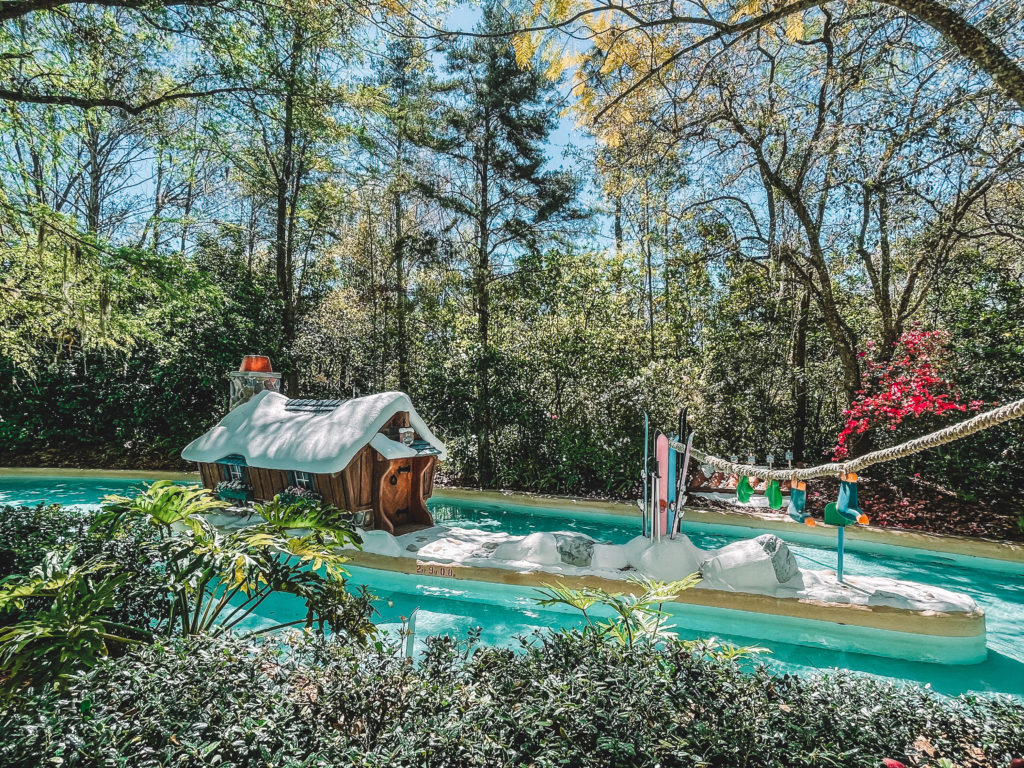 Blizzard Beach's lazy river was a top choice for all our contributors. It's a relaxing and scenic journey that takes you through much of the park. You can use the 3,000 foot river to get from one spot to another or just sit back and enjoy the ride around the park as many times as you like.
Winter Garden Moms contributor Yeskel Larvenz says, "What I enjoy most about Blizzard Beach is that it's so family friendly. There are so many different areas for my daughter to enjoy but we especially love the lazy river."
1. Family Friendly Atmosphere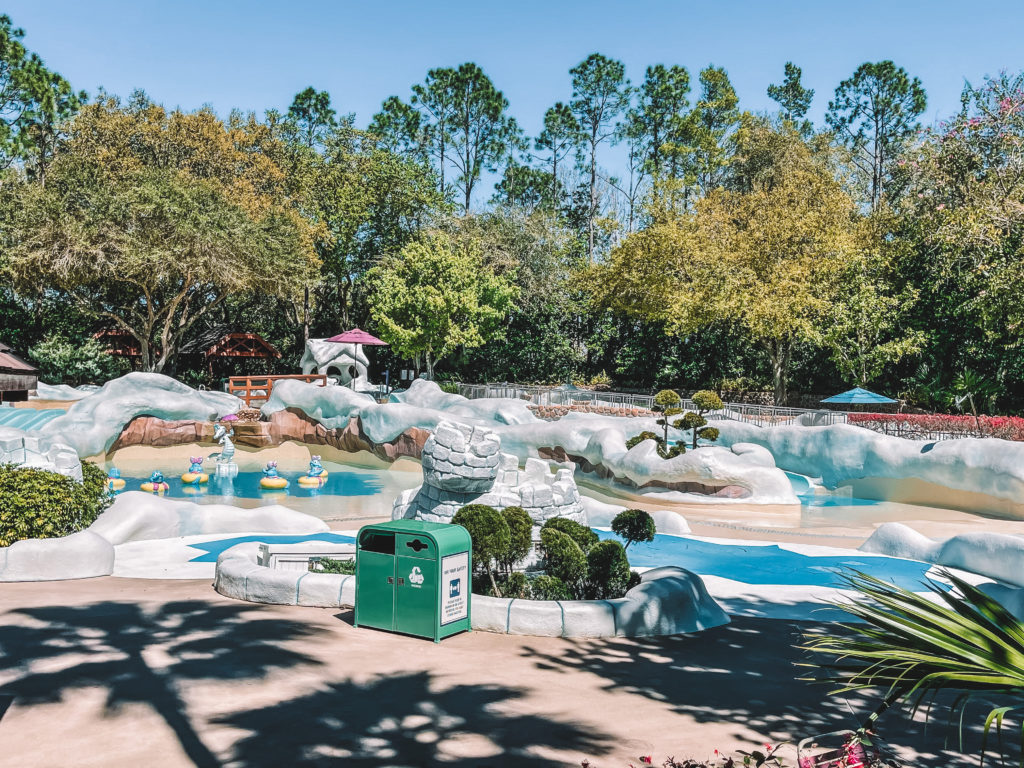 What we all appreciated most about Blizzard Beach was that it gets our vote for most family friendly waterpark, especially for those of us with younger children. Several contributors pointed out that they would feel comfortable taking their kids for a day here even if they didn't have the help of another adult. The areas dedicated to different age groups and the more relaxing ride options really put us at ease. Older kids can still enjoy the plunge rides and more thrilling rides.
"What I enjoy most about Blizzard Beach is that there's something for everyone in the party—for the one wanting to relax to the thrill seeker. From the youngest in the party enjoying the kids play area and smaller slides to the teen wanting to try the obstacle course and the big slides," says Winter Garden Moms contributor Brandy Brooks.
Overall, Blizzard Beach's family friendly atmosphere makes it the ideal location for families looking to make memories together without melting in the Florida heat.