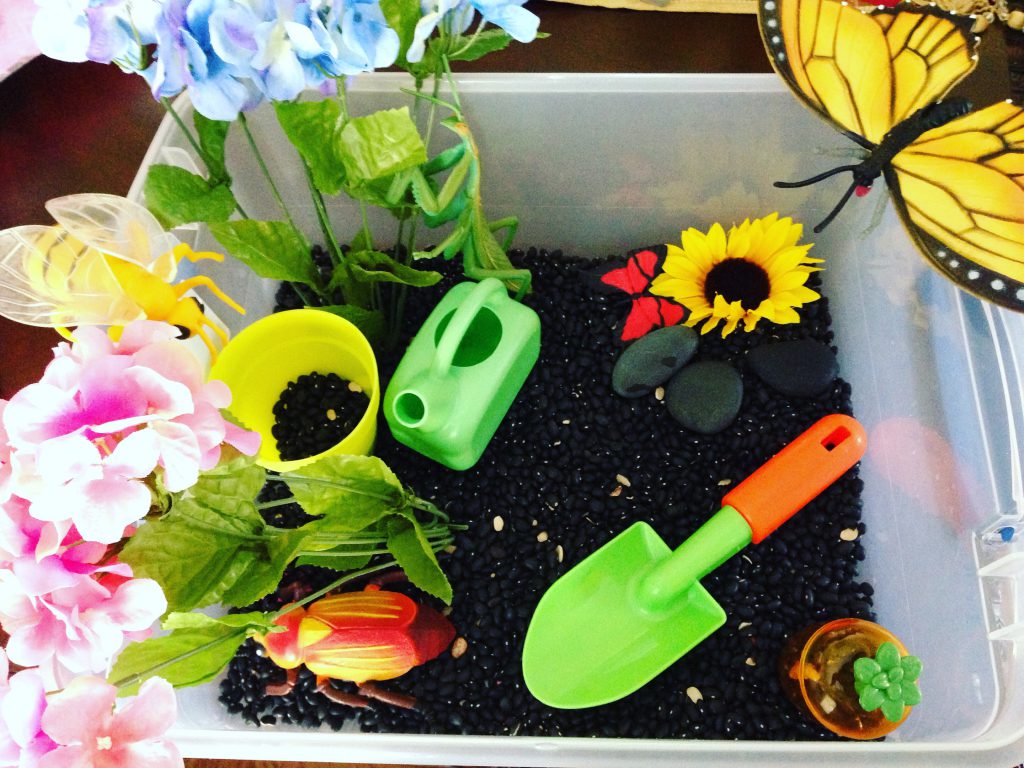 A perfect garden sensory bin for those little ones that love to play in the dirt! Quick and simple set up with minimal preparation required.
What you need:
Bin
Uncooked black beans (or use real dirt!)
Bug figurines
Artificial (or real) flowers
Gardening kit playset (or containers, scoops, etc)
Rocks (optional)
Set up everything as simple or creative as you want and invite your child to play in their own miniature garden!
*Always remember to supervise your child and be aware of choking hazards.*