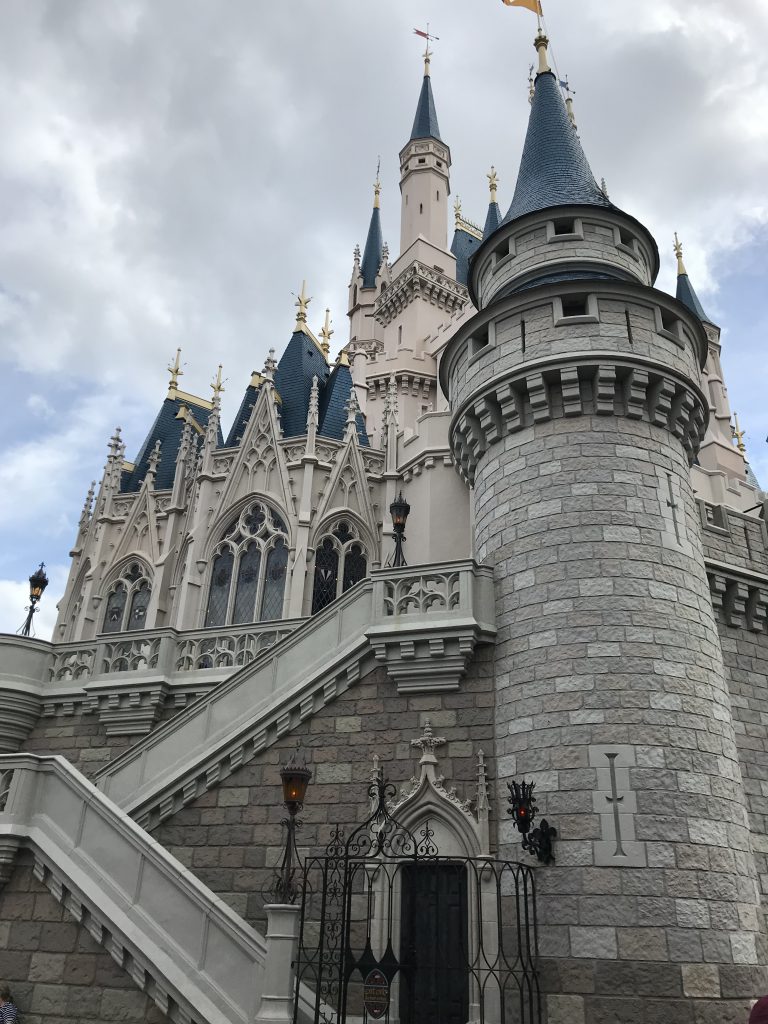 If there's a place to make your daughter (or son) feel extra special for a day, this would probably be at the top of the list. The Bibbidi Bobbidi Boutique not only gives your little girl or boy the royal treatment, but transforms him or her into the cutest princess or knight ever! We finally took our 4 year old daughter for her birthday recently and honestly, it was more than worth it.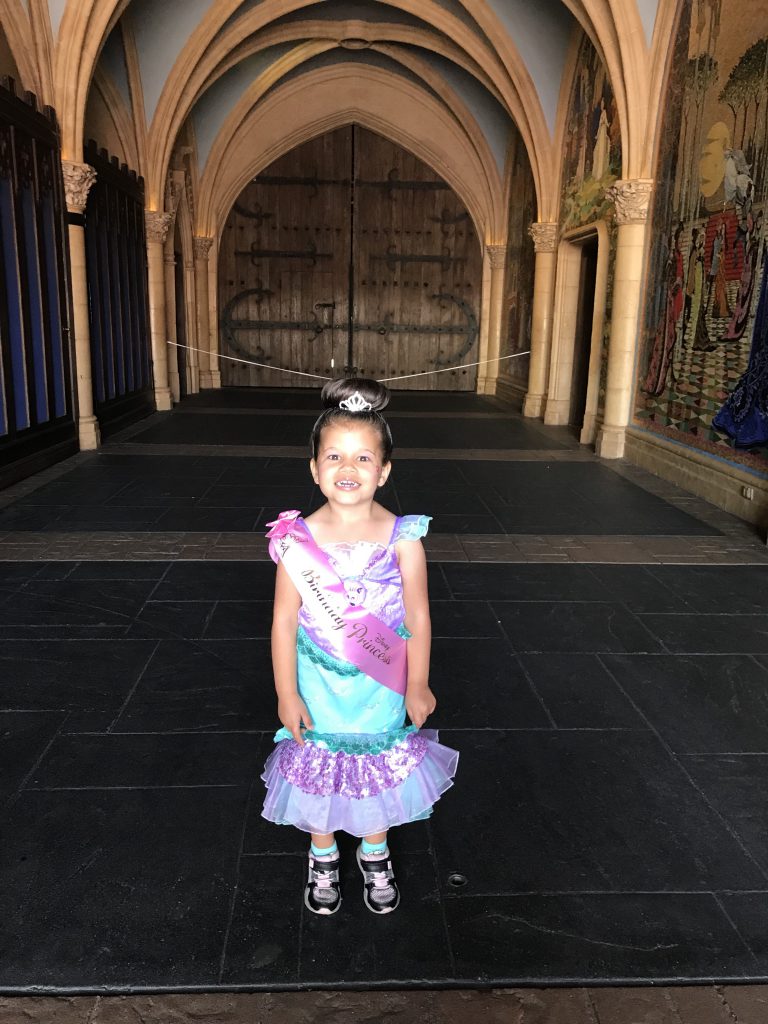 What is the Bibbidi Bobbidi Boutique?
At the Bibbidi Bobbidi Boutique your little girl will be assigned her own Fairy Godmother-in-training who will give her a "Royal Makeover." You can choose to visit either the Disney Springs or Magic Kingdom location. There are different packages you can choose from for children ages 3-12, each with a hairstyle, makeup, nail polish and accessories. You can also choose from the different princess costumes available or bring your own. Further details can be found on the Disney World website. We chose the Crown Package which I highly recommend especially if you decide to bring your own princess costume. In my opinion, ALWAYS bring your own princess costume unless you specifically want to overpay for the dress on-site. We purchased ours a while back from the Disney Store (on sale!) for about $30 dollars compared to the $60+ they charge for purchasing the dresses at the boutique.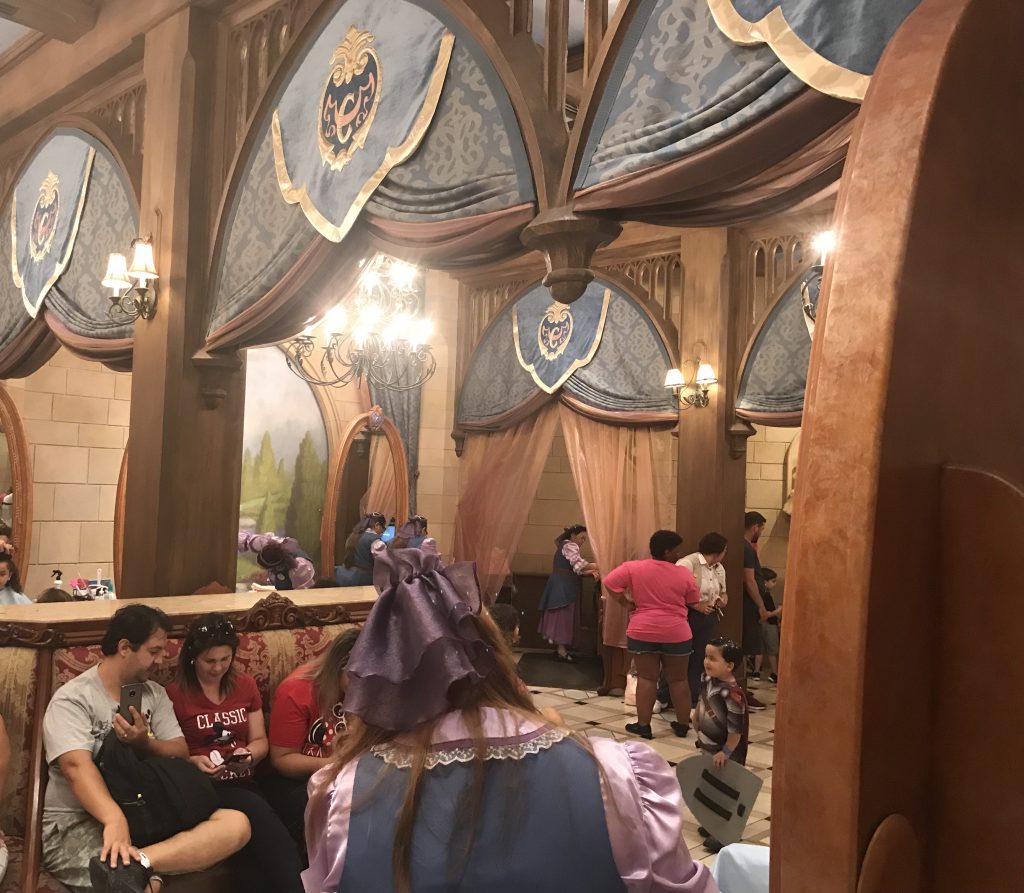 Still wondering what makes this experience so special? Read on for the top 5 reasons why we fell in love with the Bibbidi Bobbidi Boutique!
The Royal Treatment is real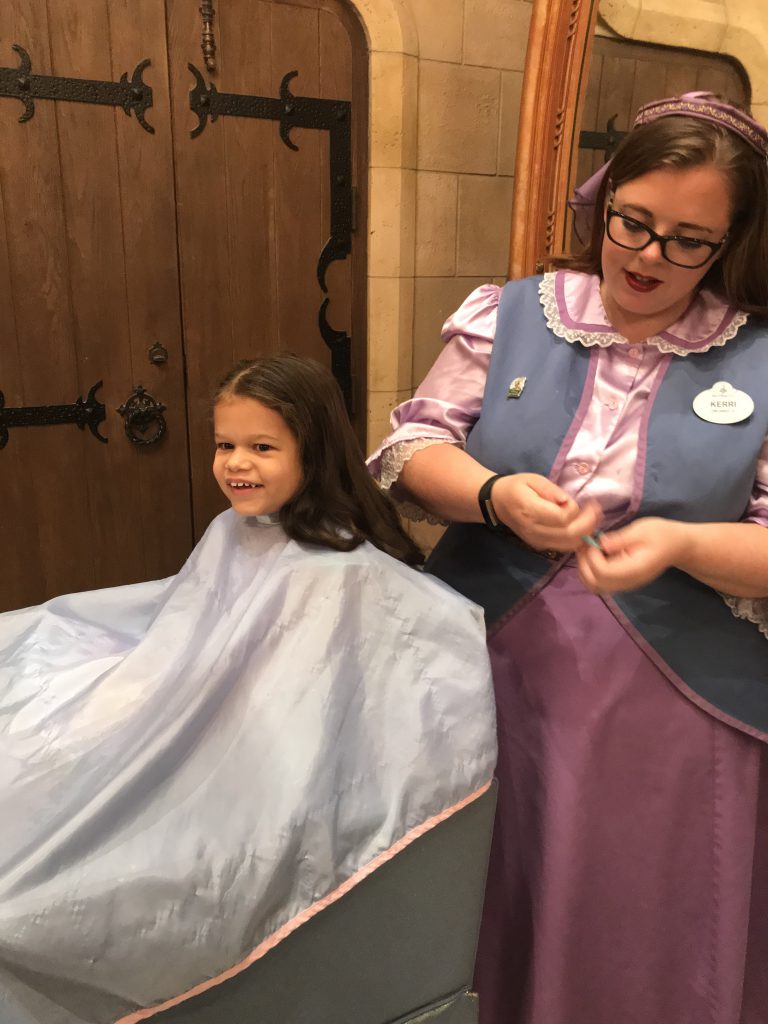 My daughter could barely contain her excitement when we first walked in, but as soon as the cast members took her by the hand and started the process, we all started believing that she really was getting ready for the Royal Ball. From the moment her "Fairy Godmother" sat her on that chair to the moment we walked out the door, my little girl was addressed like a princess through and through. The cast members made the experience as authentic as can be, and my little princess left there feeling like royalty.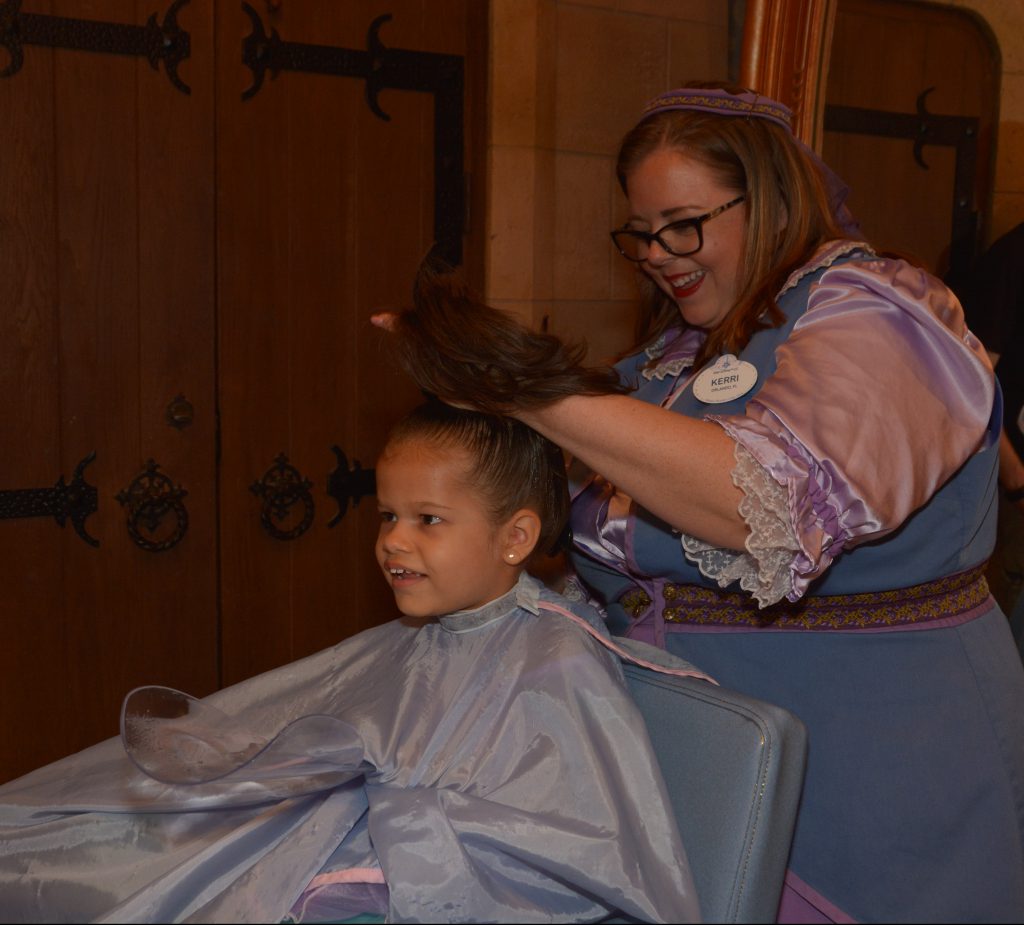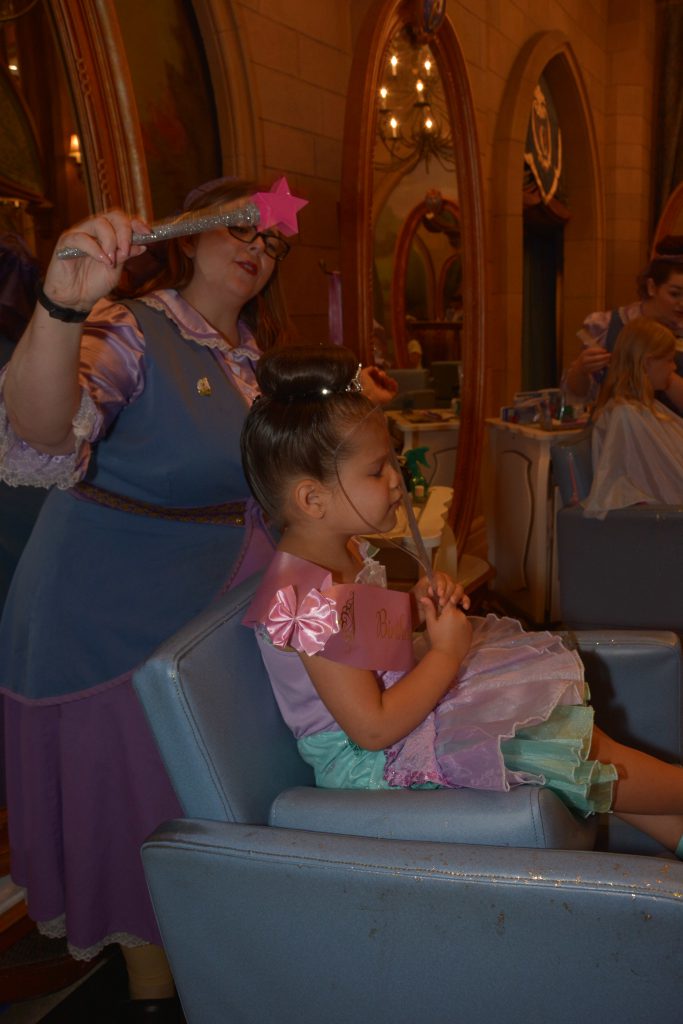 Almost every product is brand new
From the brush and comb to the makeup kit and nail polish (pretty much anything that will be touching the skin or hair, like this cute Mickey barrette), is brand new and opened in front of the guests. This is a big plus, especially if this will be your little one's first makeover but honestly I wouldn't expect anything less from Disney.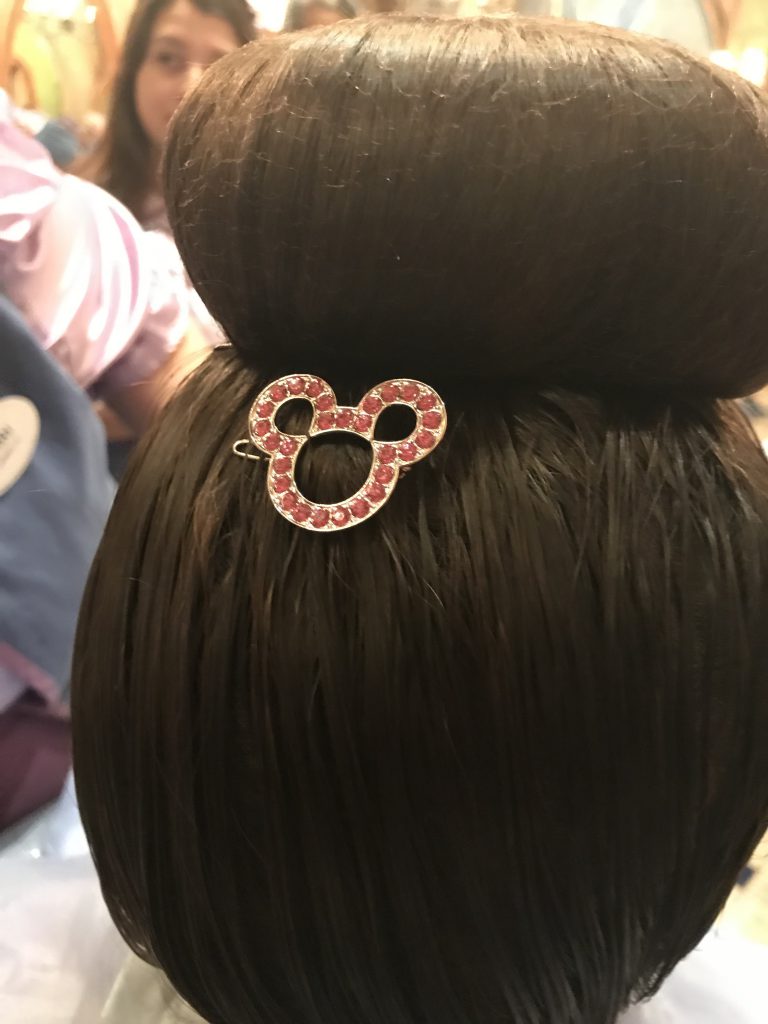 The Goody Bag
We were aware that the package included a cinch sack (a cute drawstring bag with the text "Bibbidi Bobbidi Boutique" on it) but were surprised to find that almost every product that was used on my daughter's makeover was ours to take home. She was excited to look into her bag once we got home and loved finding all these little gifts.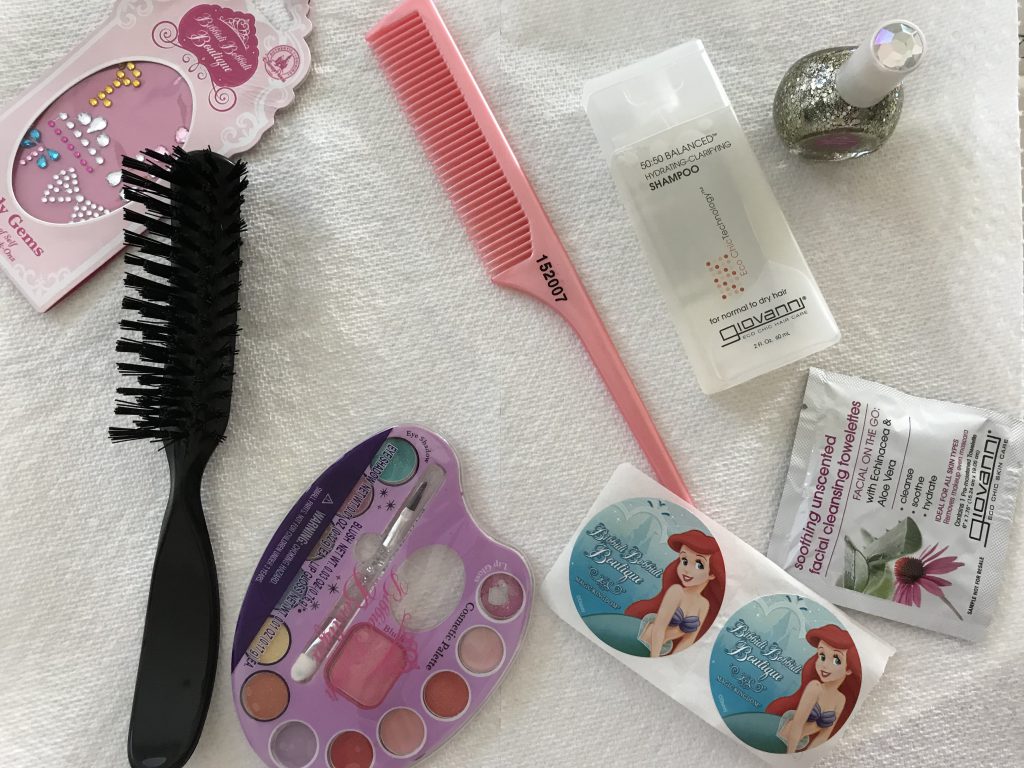 The photos (and videos)
I can honestly tell you we've been going back and looking at all those photos every chance we get. We decided to get the Memory Maker Package and I can't say enough beautiful things about those pictures. Every single one of them captured my daughter's expression of pure joy once she saw herself in the mirror after her makeover.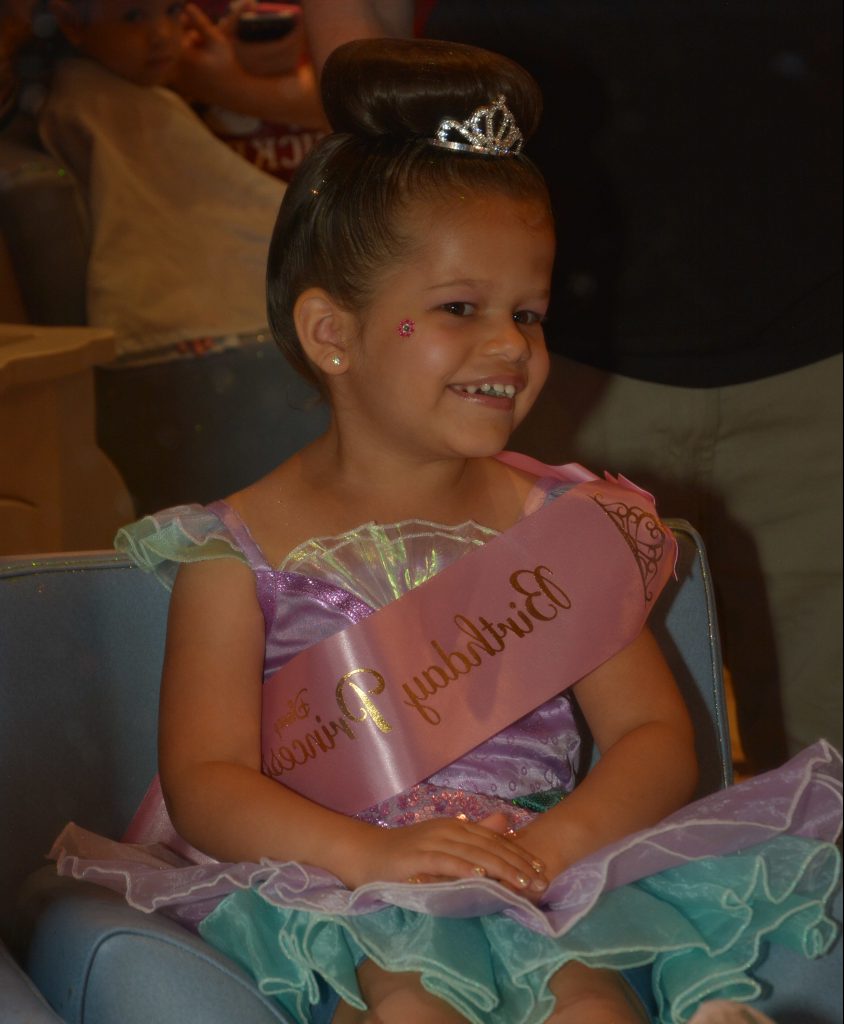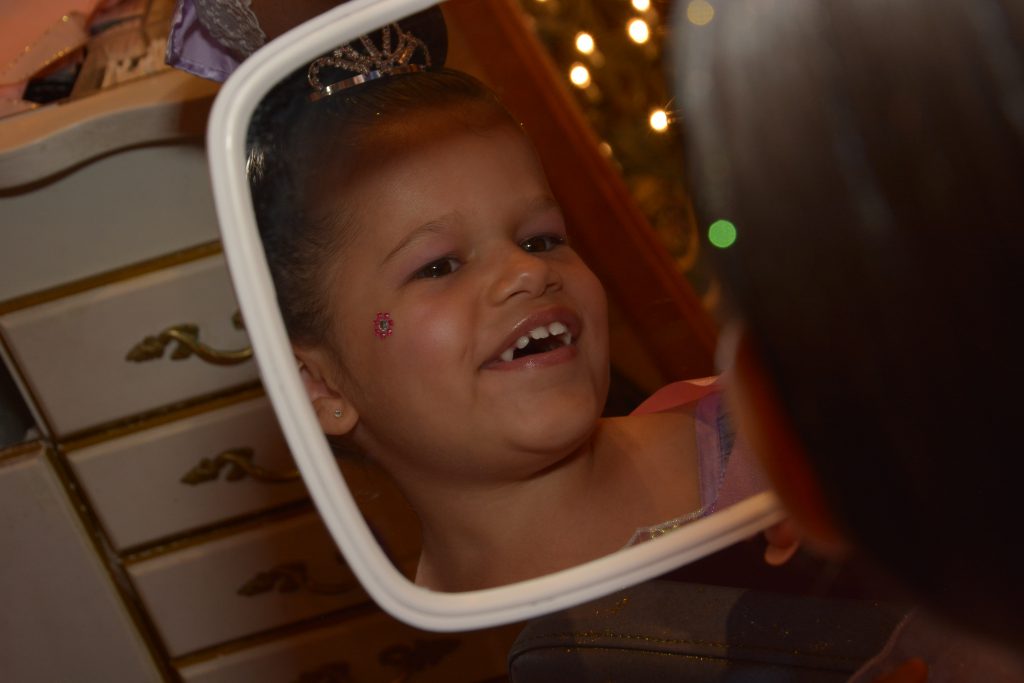 A picture really does speak a thousand words and these gorgeous photographs say it all. After the makeover, my daughter was escorted to the photo studio (which is temporarily located by Mickey's PhilharMagic attraction) for a mini photo session dressed in her princess attire.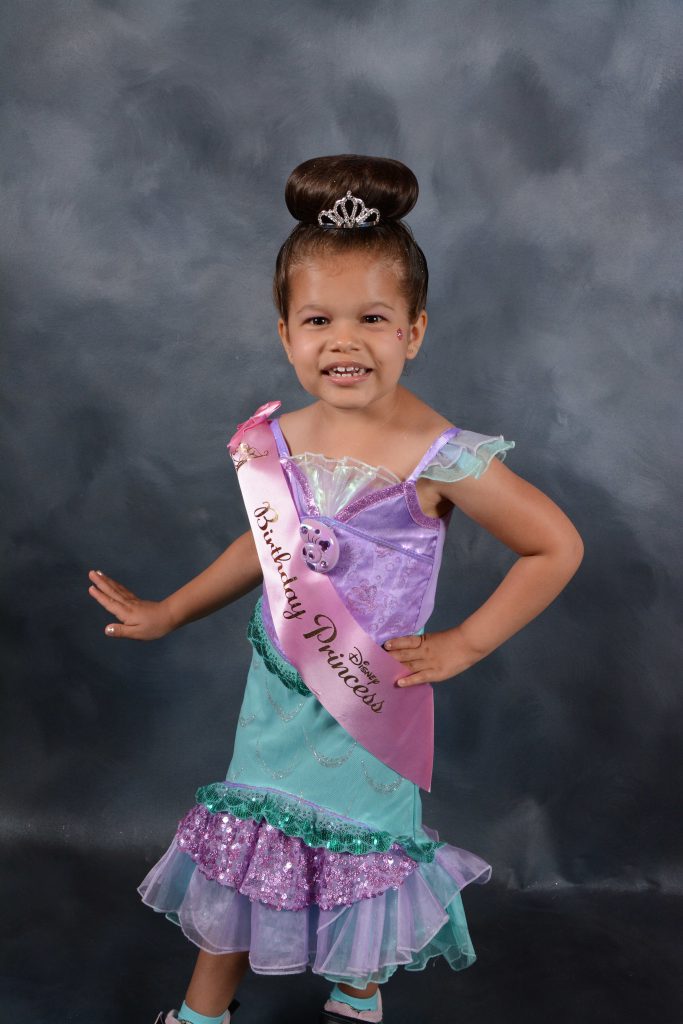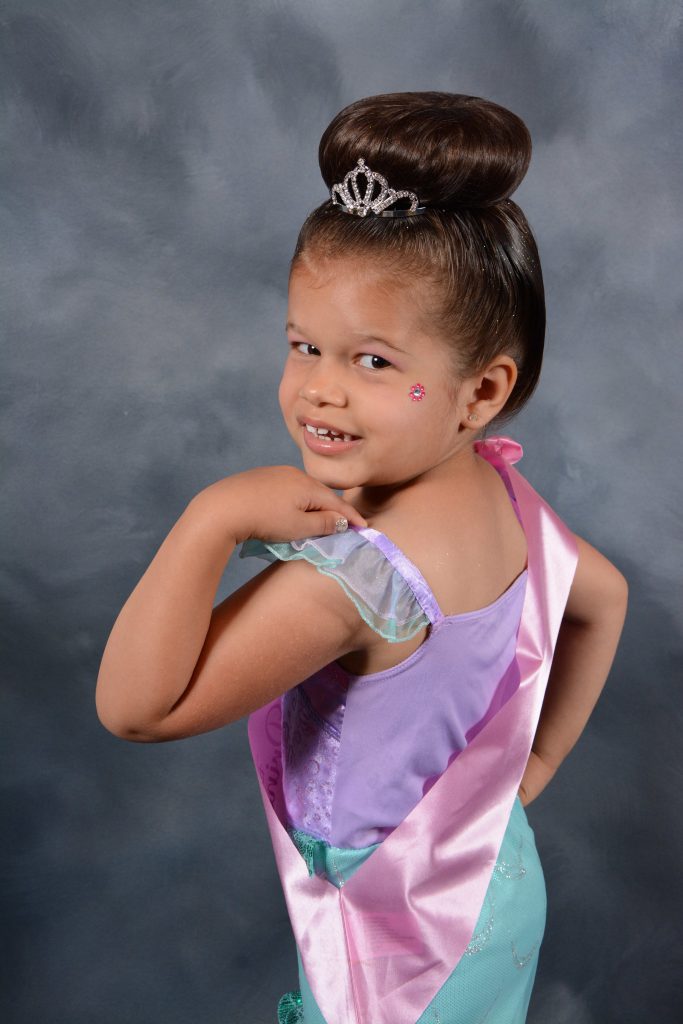 You can choose to skip the Memory Maker option and simply take your own photos. I especially recommend taking lots of videos of the transformation. You'll love going back and seeing the special interaction that took place between the Fairy Godmother and your little one.
Don't forget to have those cameras ready for that magical moment when your little princess finally sees her unbelievable transformation!
The extra special attention from everyone
My little girl loves attention and she definitely received plenty after we left the boutique. Once her royal makeover was finished, the compliments and comments were endless for the rest of the day. My daughter loved every second of it and would wave and thank any cast member or guest that complimented her. She truly felt like her birthday was the most special day ever, just the way Disney intended.
She even got a free birthday cupcake at the Main Street Confectionary! Cast members are seriously awesome!
I can't say enough good things about the Bibbidi Bobbidi Boutique. It was truly a beautiful experience for my little girl, as well as for myself, and I'd say definitely worth every penny.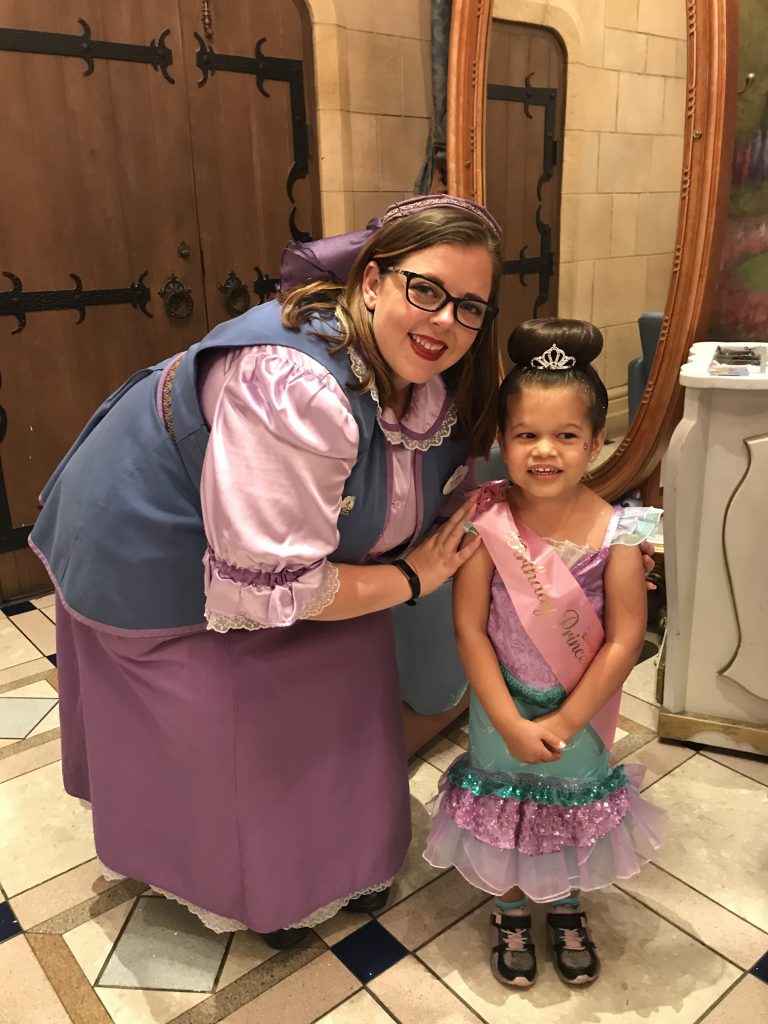 Have you visited the Bibbidi Bobbidi Boutique yet?