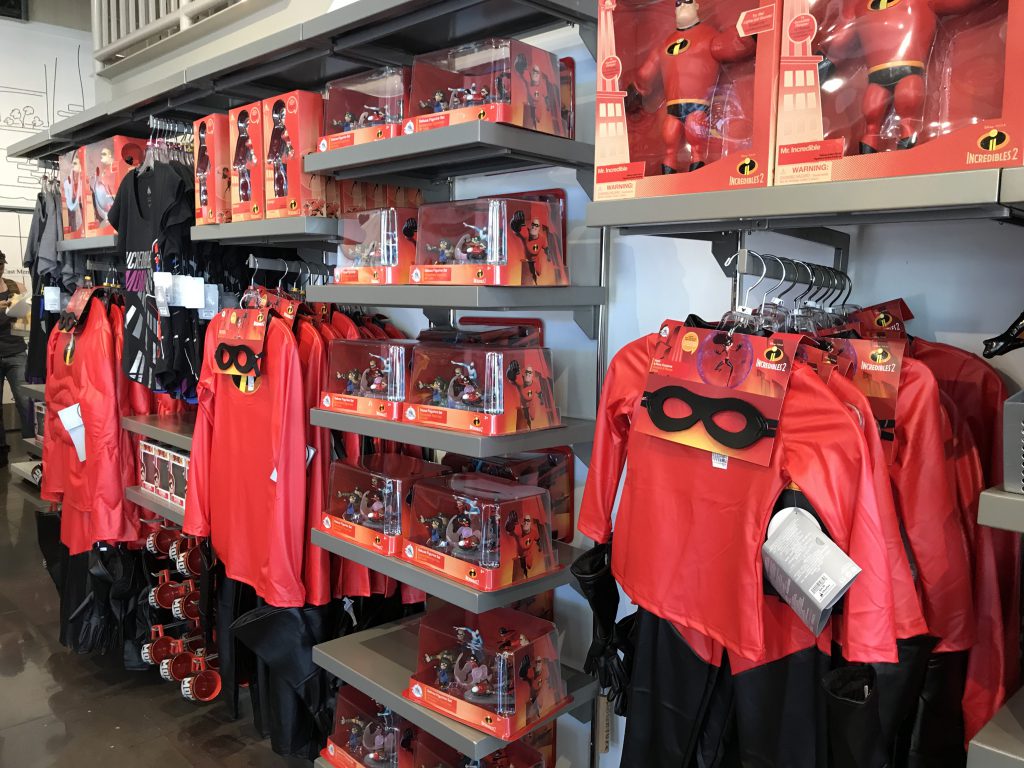 There's a lot of new merchandise popping up at different spots throughout Disney, including the all new "Incredibles" gear in anticipation for the upcoming release of the Incredibles 2 movie. The Incredible Tomorrowland Expo happening in Magic Kingdom might be the "go-to" spot for all this "incredible" gear, but what if you can't make it to MK? What if you completely forgot to get dad the perfect "Incredible Dad" cup for Father's Day on your way out of the park? Well, I'm here to give you a sneak peak at some of the newest Disney Parks gear you can find at Disney Springs, without the need for a park ticket!
"Incredibles 2" Gear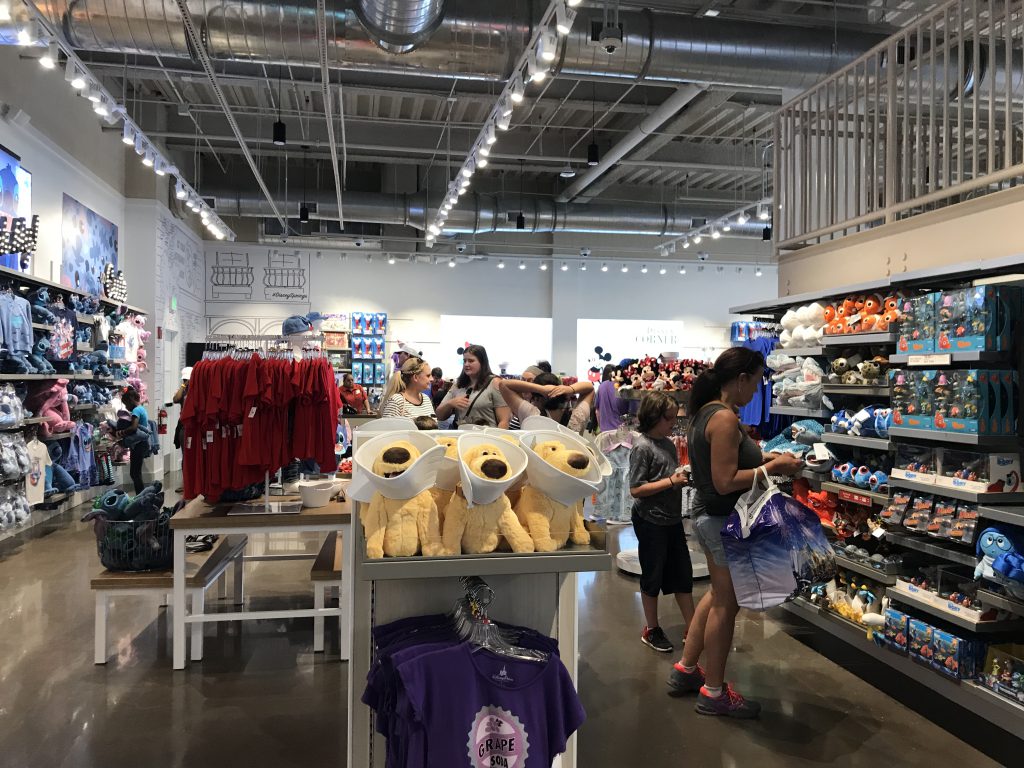 If you're looking to stock up on all things "Incredibles" then head on over to the Disney Corner, located right by the Orange Parking Garage escalators. Here you will find many of the items that are also available at the "Merchant of Venus" store located at Tomorrowland in MK. Some include the Incredibles costumes for the whole family, t-shirts, toys, lots of Edna items, and even the Incredible coffee mugs for both mom and dad.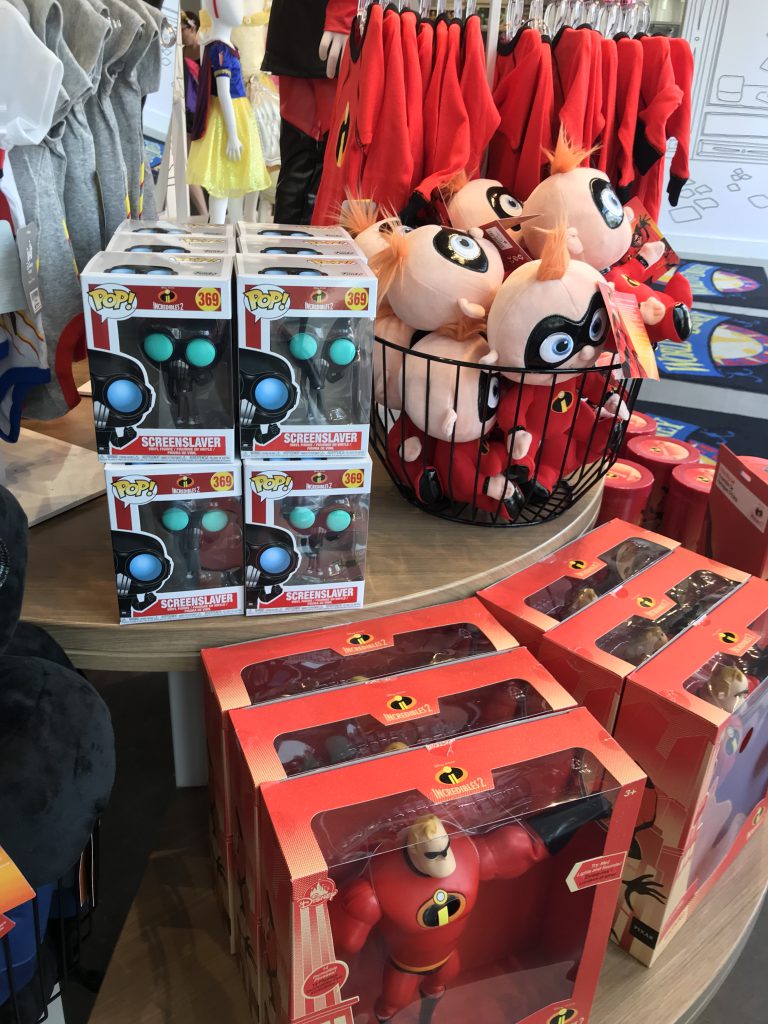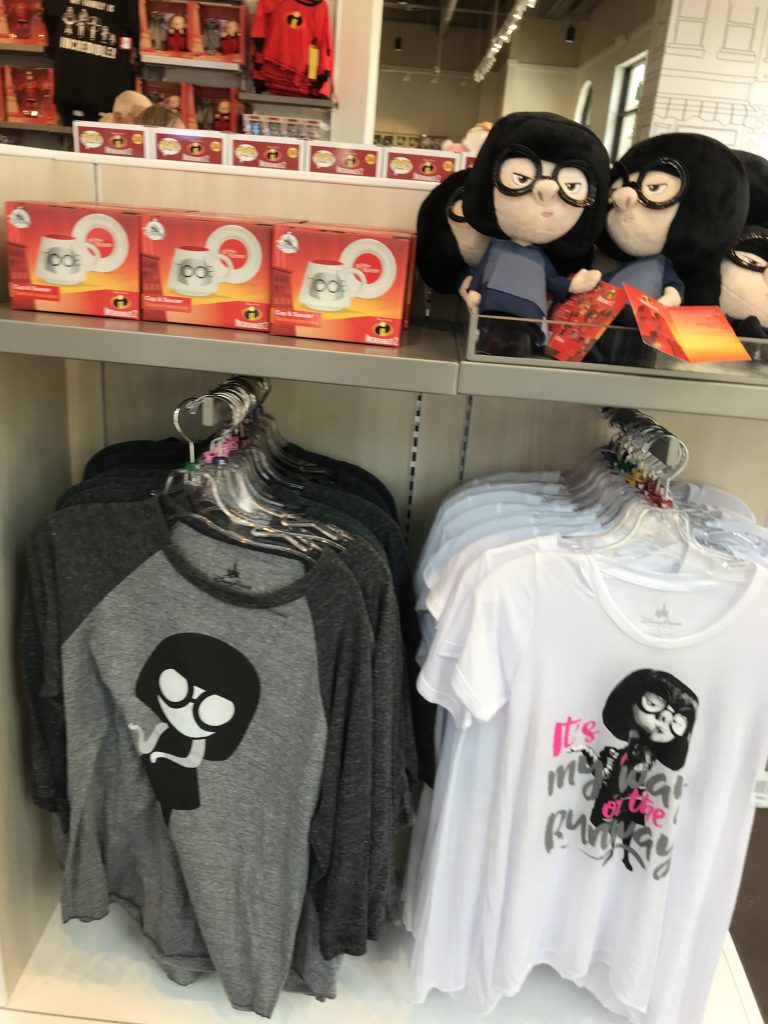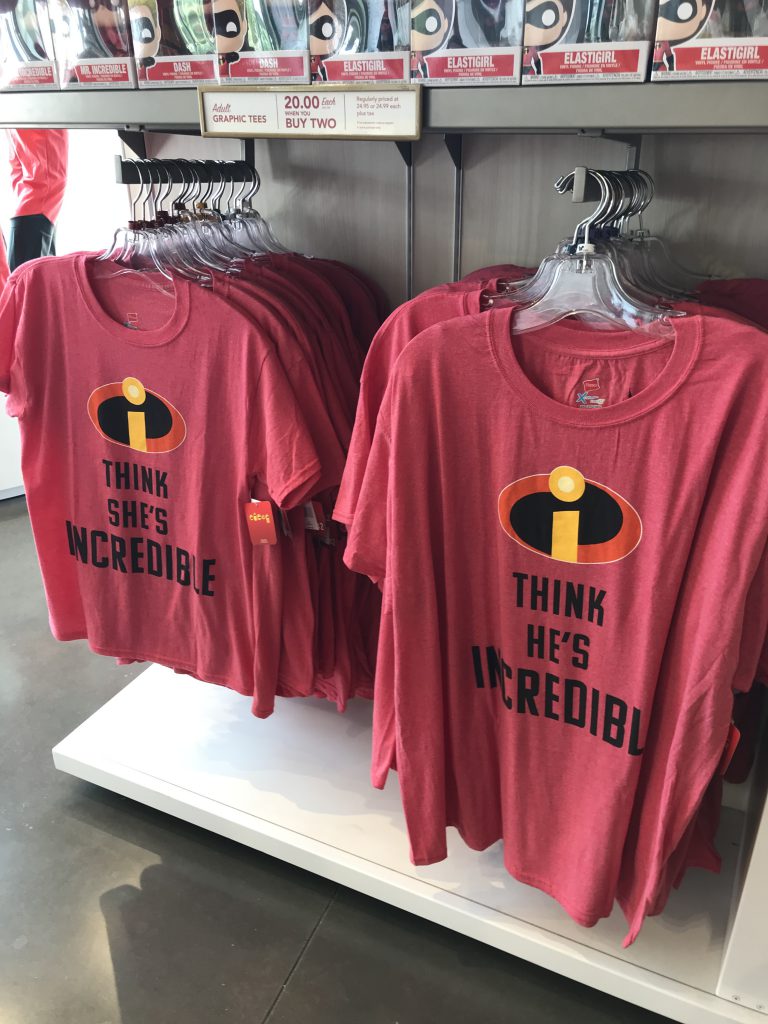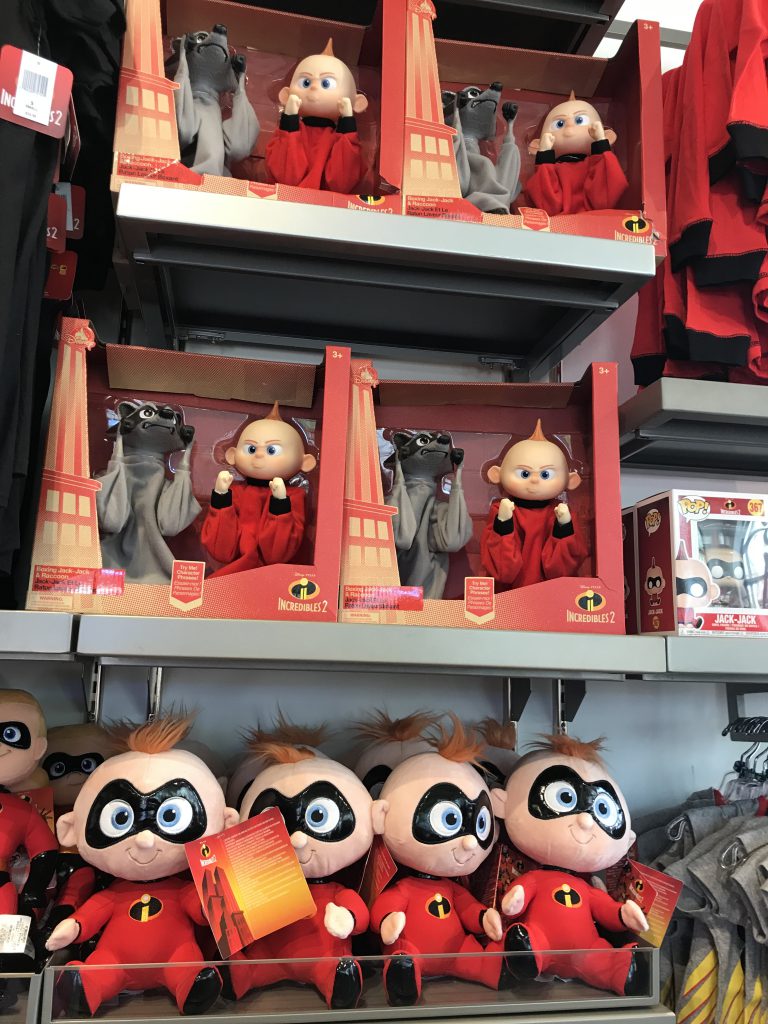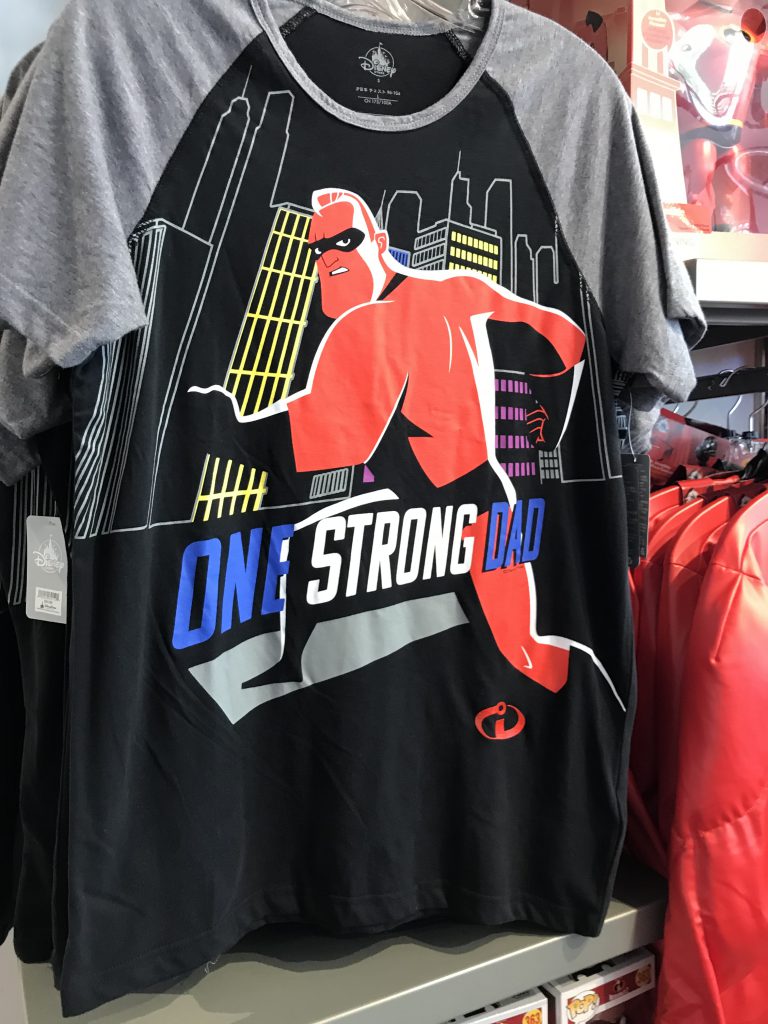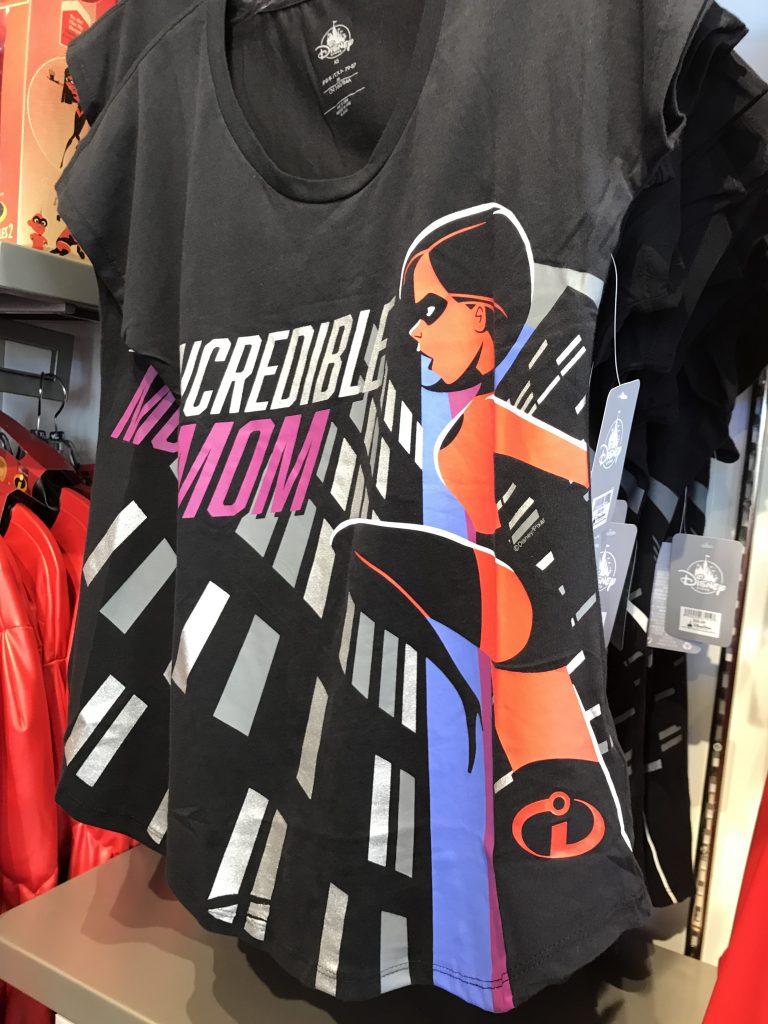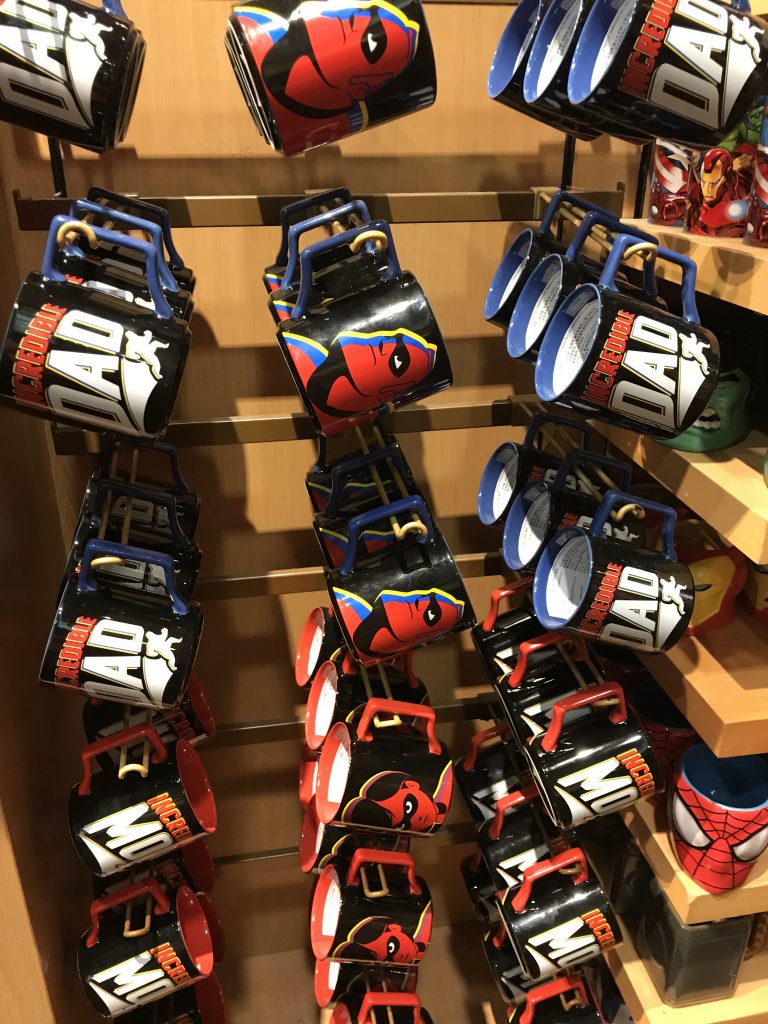 You can also find these mugs at the World of Disney store.
Toy Story Gear
At the Disney Corner, you can also get a few Toy Story Land merchandise while you anxiously await the June 30th opening. If you can't make it to Hollywood Studios, make a quick stop here where you'll find a good selection of the Toy Story toys, as well as some cute shirts, pj's, and costumes for the little ones.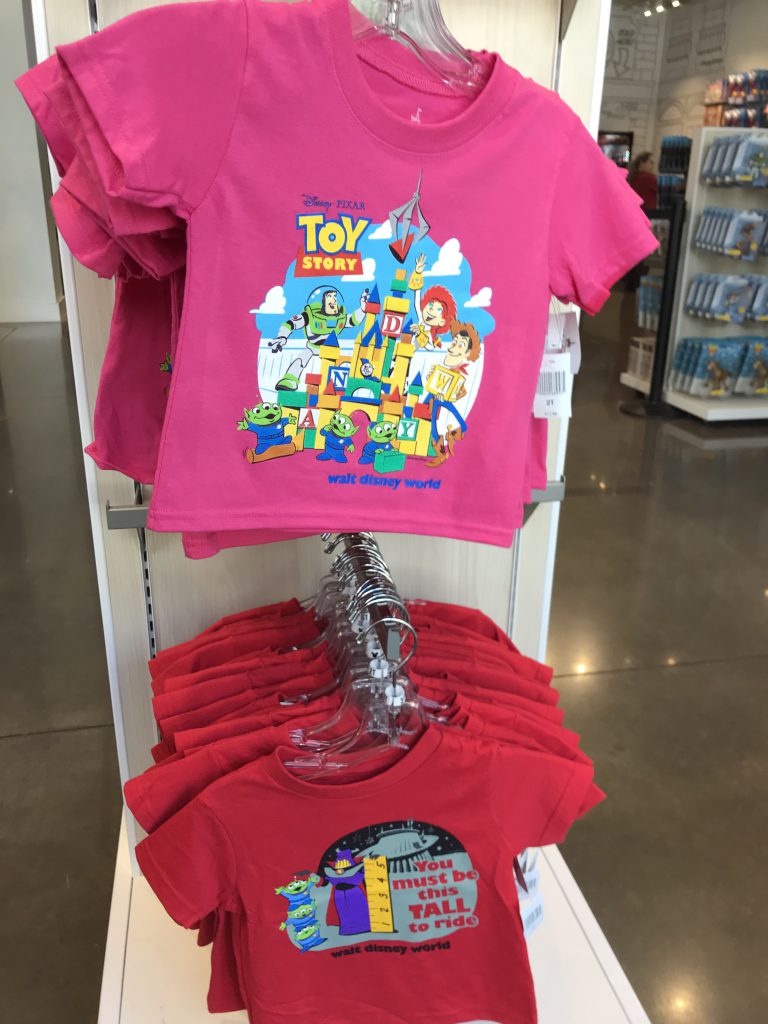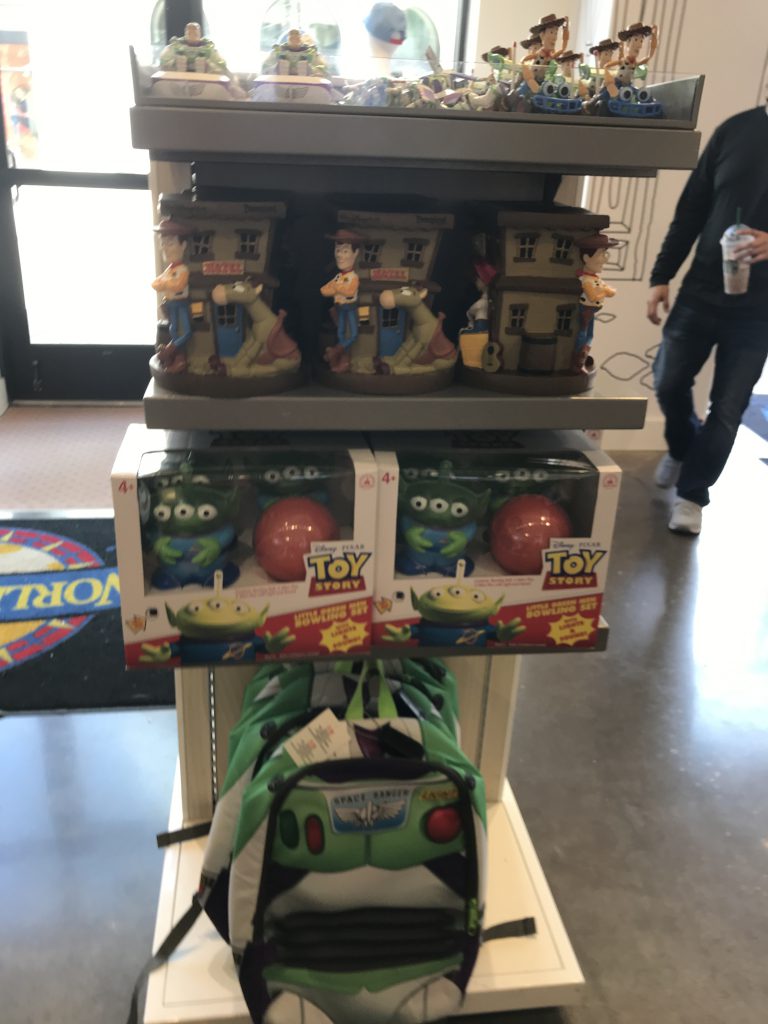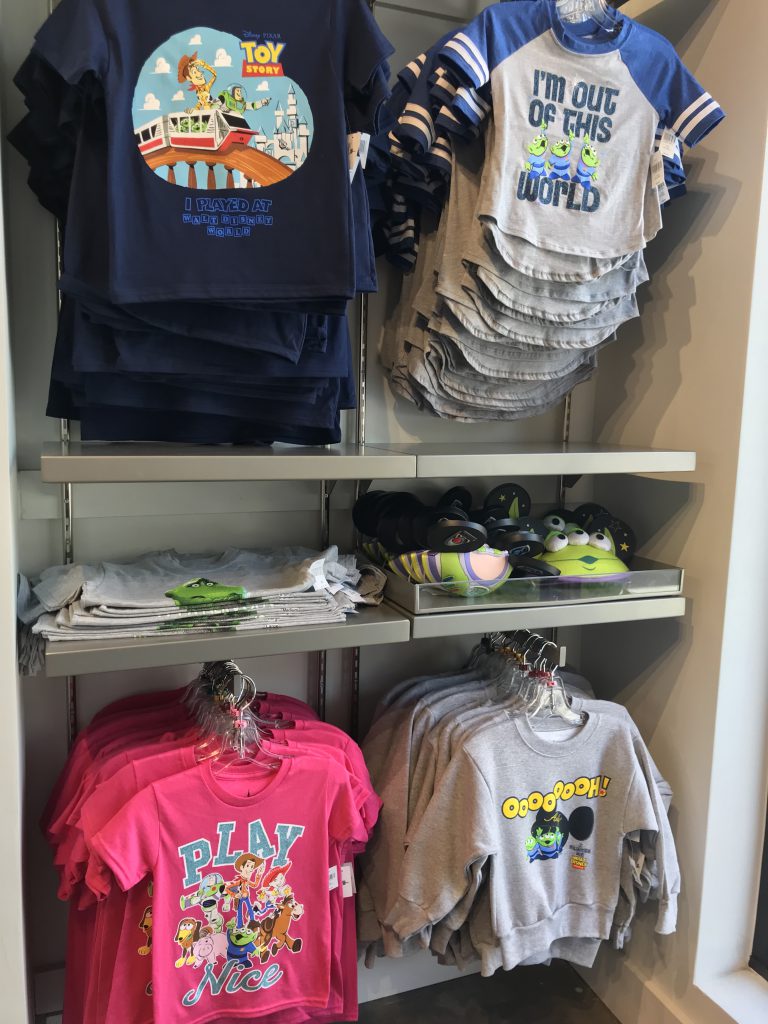 Mickey Americana Gear
Head on over to the World of Disney for many of the same items you can find at the Main Street USA Emporium, like the newest Americana gear. They have a whole section full of items like t-shirts, dresses, and accessories!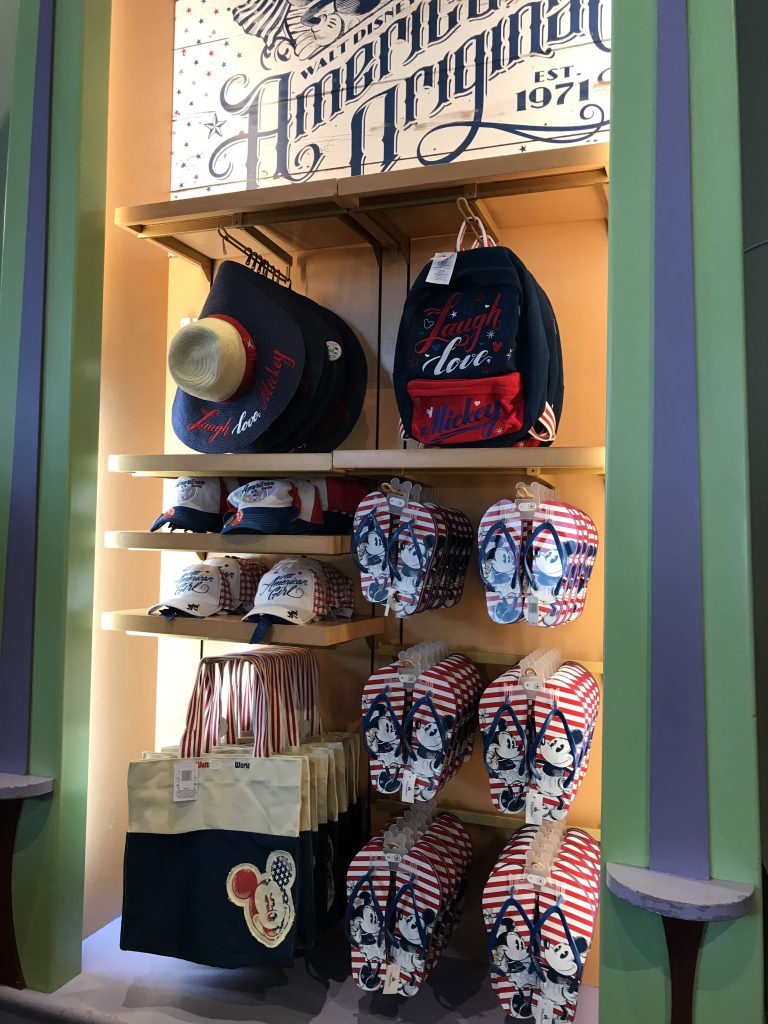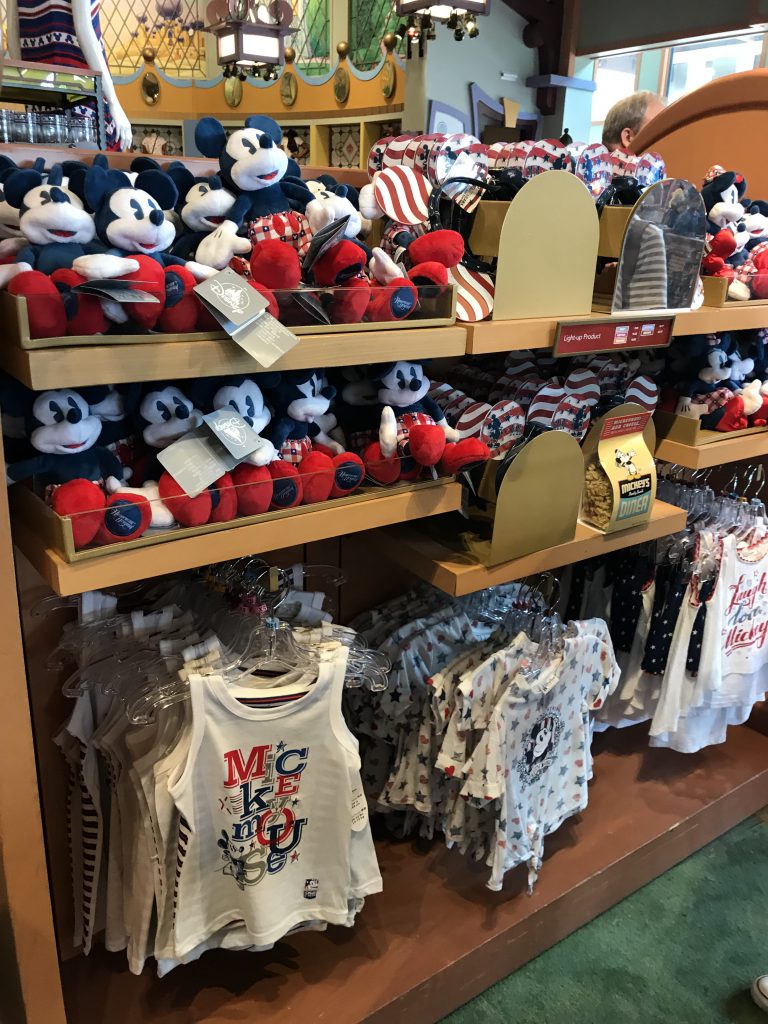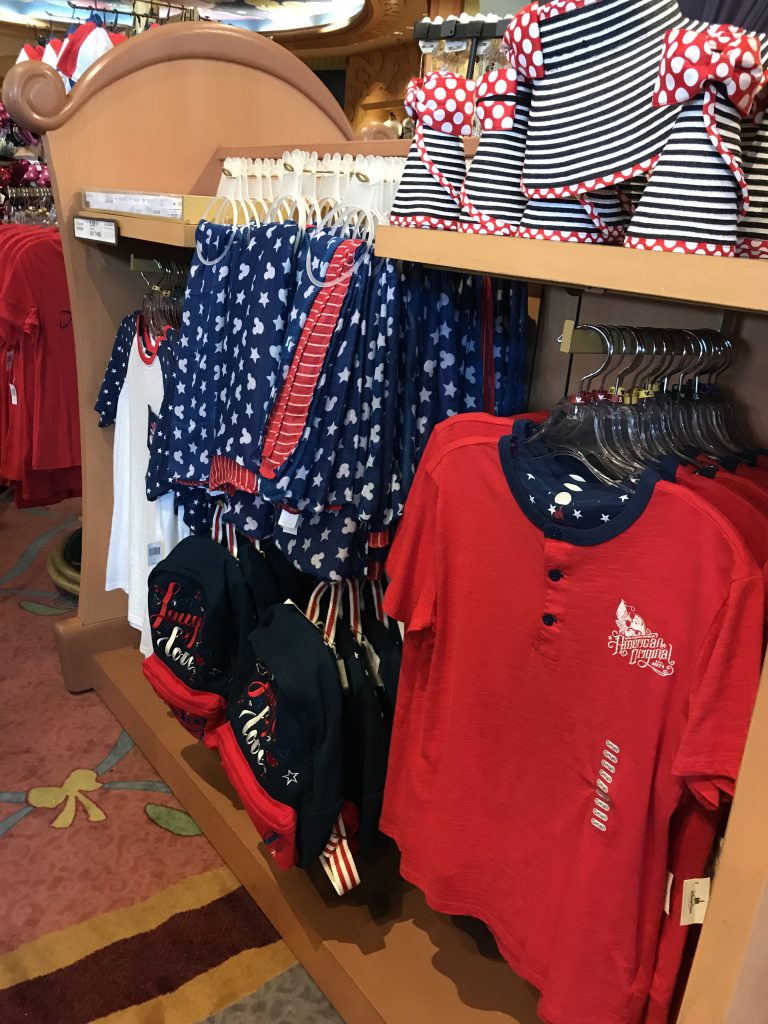 Rainbow  Gear
In celebration of Pride Month, Disney has released a bunch of new rainbow merchandise that you can find at the World of Disney, as well as the Disney Style store.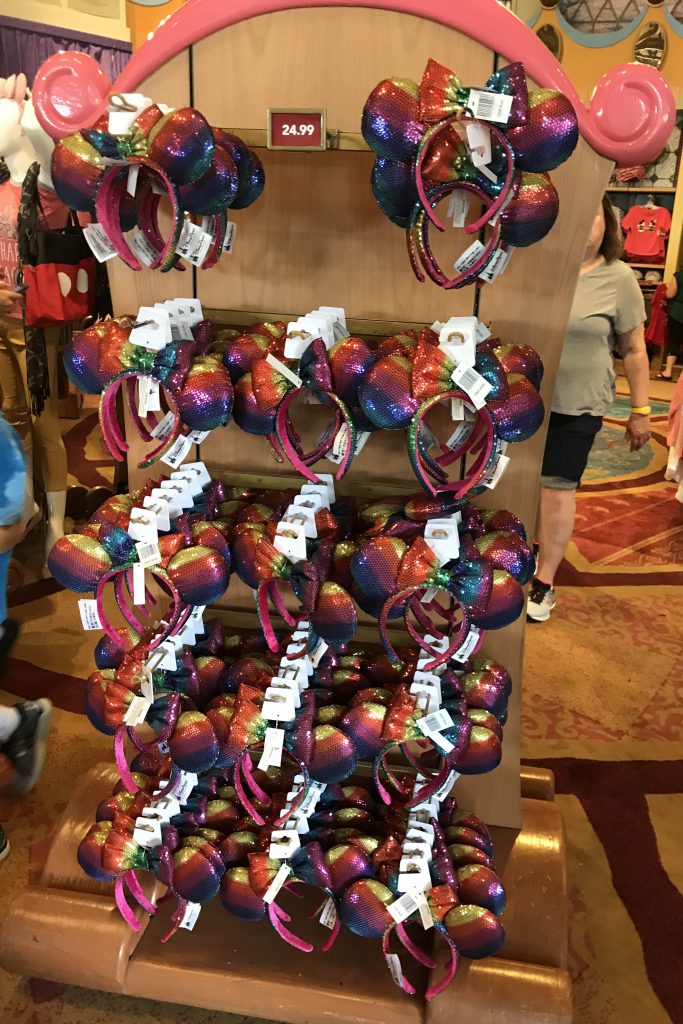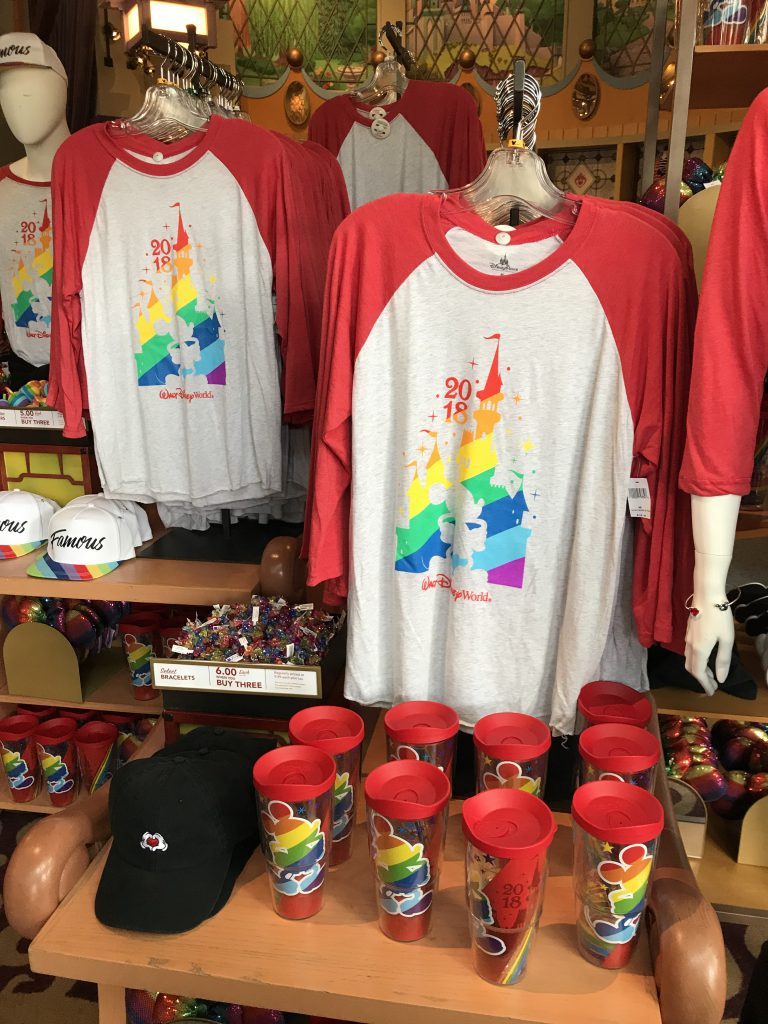 Ready to stock up on all the newest Disney Parks gear (while skipping the purchase of a park ticket)? Then make sure you take a quick trip to Disney Springs before your summer trip comes to an end!
***UPDATE: For those who may not know, the Disney Corner store is actually an extension of The World of Disney store. According to CM's, it will only be open temporarily while remodeling of The World of Disney store takes place. Once finished, the Disney Corner merchandise will be moved back to their original location at the World of Disney store. Remodeling is scheduled to be finished in time for the holidays. No word yet on what will become of the Disney Corner store location.