Disney vacations can end up being pretty expensive, but did you know there's quite a few things at Disney that actually don't require any money at all? Read on to find out about a few entertainment, food, and souvenir options that are completely free, no strings attached!
AROUND THE PARKS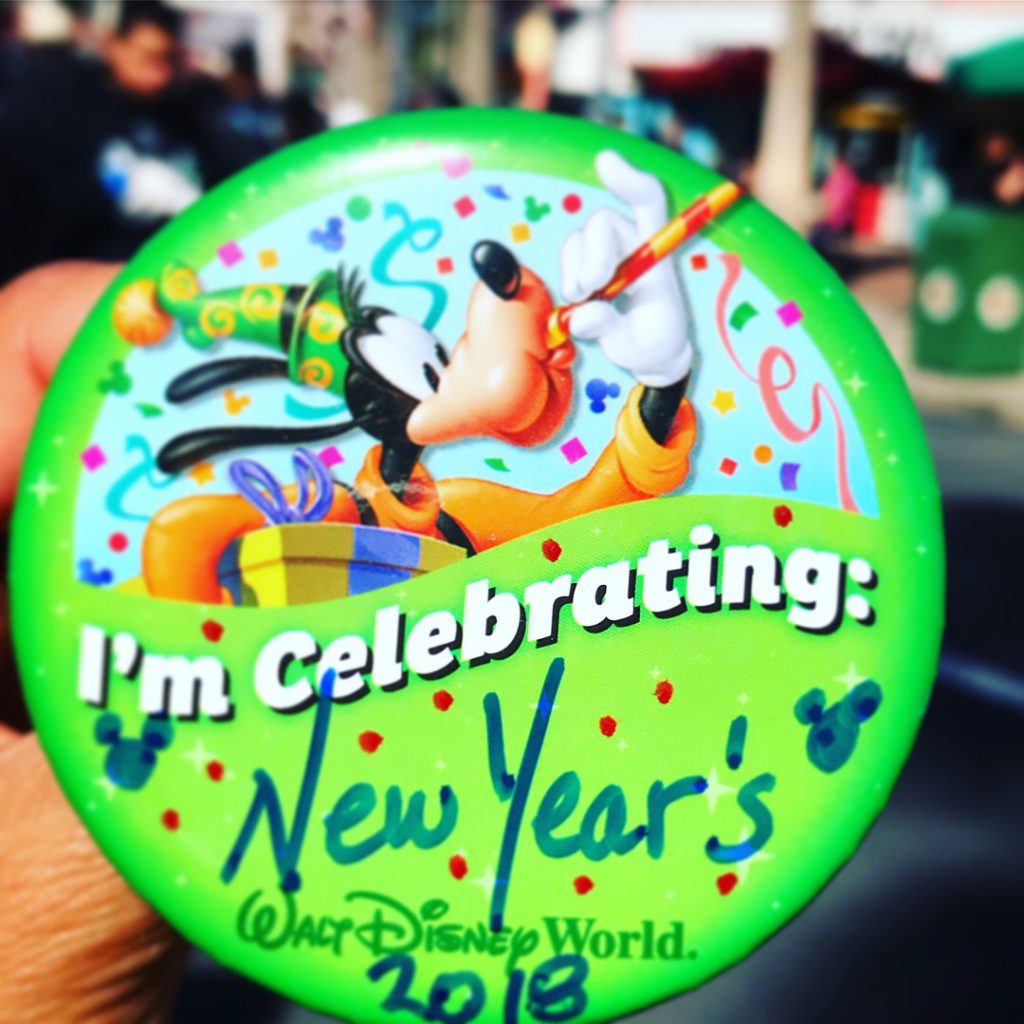 Celebration buttons and stickers
Celebrating something special? Then grab yourself a button from any theme park store, resort check-in, or guest services. These are completely free, can be personalized, and usually even lead to more free stuff from CM's wanting to celebrate your special day. Stickers on the other hand, are not only free, but almost every CM seems to be carrying them around, ready to hand them out to the kids (or anyone).
No need to spend money on a water bottle when you can walk up to any Disney World counter service restaurant and ask for a free cup of water (or ice).
Fastpass+ and Mobile Ordering
These two freebies should already be used at all times! You might not be able to control how crowded a park is, but utilizing a Fastpass+ or taking advantage of using your phone to order a meal will make it a lot less stressful. Download the "My Disney Experience App" before your visit (it's free!) and it will make it that much easier to log into your account, make new Fastpass+ selections, and place your mobile order(no need to wait in line at a kiosk or at restaurants offering this service).
Your PhotoPass Photos might be available to purchase, but these photographers (and even character attendants) are willing to take your picture for free using your own phone and camera! You can hand them a Photopass card in case you'd like to purchase their professional photos as well (which are really amazing!), but it is not necessary.
Package Pick-up and Delivery
Merchandise purchased at the theme parks can be picked up near the exit on your way out or you can have your souvenirs delivered to your Disney Resort.
Cookies, Cotton Candy, or Ice Cream Samples
Always make sure to make a trip to the Confectionary on your MK visit. It's not always a guarantee but chances are high that a cast member will be happy to give you samples of cookies, cupcakes, or some other sweets, especially if it's not too busy.
Club Cool not only offers free samples of Coca Cola products from around the world but guests may also receive a free full sized slushy on their birthday!
At Magic Kingdom, cast members at the Bibbidi Bobbidi Boutique (Fantasyland) offer free sprinkles of "pixie dust" to all guests.
Guests who purchase a Disney balloon can bring it back for a free replacement if the balloon gets deflated or pops during your vacation.
There are also a few free interactive activities included with your park admission:
Sorcerer's of the Magic Kingdom Game
This is such a fun, interactive game for the whole family that is already included with your Magic Kingdom park admission. Simply head to the Main Street Fire Station and collect your free pack of cards. The game then takes you all over MK where you look for magic portals and battle Disney villains. The cards themselves also make awesome souvenirs!
Duffy the Bear Cutout in Epcot
Another great (free) souvenir the kids will love! As you visit the Kidcot Fun Centers around the World Showcase, make sure to grab your very own Duffy cutout to color. Cast members around each of the countries can then personalized it with a stamp or drawing while the kids learn about the various countries.
Agent P's World Showcase Adventure
A fun and interactive game included with your Epcot park admission! After you sign up online, you use your smartphone to go around the world showcase doing missions and solving clues to defeat the evil  Dr. Doofenshmirtz!
This interactive "quest" takes you all over Disney's Animal Kingdom Park while you learn more about animals, nature, etc. We got our free field guide at the "headquarters" on the bridge between Discovery Island and Oasis, but you can find them at the explorer stops along the way. Each stop has a different learning activity and badge to earn. It's such a fun activity for the kids!
TRANSPORTATION
Monorail, boat, and bus rides
It's great knowing that you never have to worry about transportation to and from the parks but the monorail and boat rides are also a fun (and free!) activity on days where visiting a park is not in the schedule.
Transportation and Collector's Cards
Not only do you get free park transportation to and from the Disney resorts, but many of the drivers on Disney property give out transportation trading cards if you just ask. Sometimes they run out but we have been lucky to get a few!
EXTRAS
Make sure to make a quick stop at Ghiradelli when visiting Disney Springs to get a free sample of chocolate. Yum!
If you are staying at a Disney Resort, head on over to Fort Wilderness for Chip and Dale's Campfire Sing- along! You can make s'mores (they sell the s'mores kit onsite if you forget to bring your own ingredients), get an autograph and photo taken with Chip and Dale, and watch a Disney classic under the stars. For more information visit the Walt Disney World website.
What other Disney freebies should I add to the list? Let me know in the comments below!