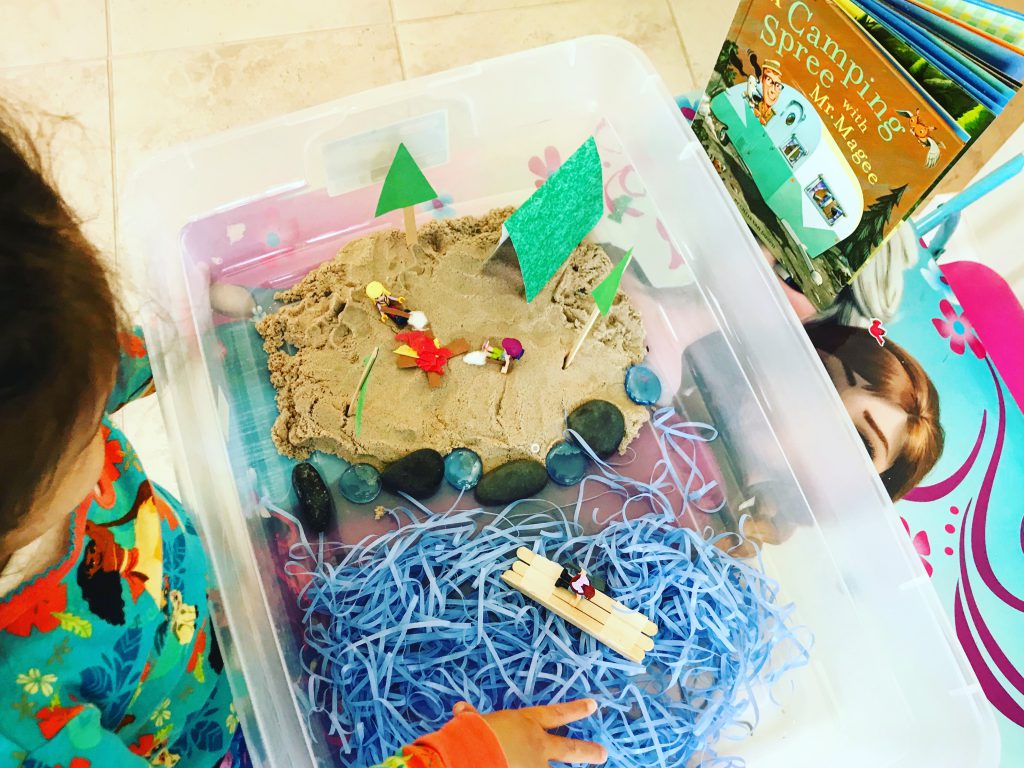 Quick, small world camping theme set up based on the book "A Camping Spree with Mr. Magee" by Chris Van Dusen.
What you need:
Bin
Kinetic Sand (or regular play sand)
Rocks, pebbles, etc
Shredded paper filler (blue to symbolize water)
Small toys, figurines, etc. (I made the trees, tent, campfire, and raft out of popsicle sticks and paper)
Artificial plants (optional)
That's it! Simple set up but a great way to promote imaginative play and creative thinking at an early age!
*Always remember to supervise your child and be aware of choking hazards.*