My son had the most magical first haircut at Disney World and I highly recommend it! Harmony Barbershop at the Magic Kingdom offers barbershop services at great prices.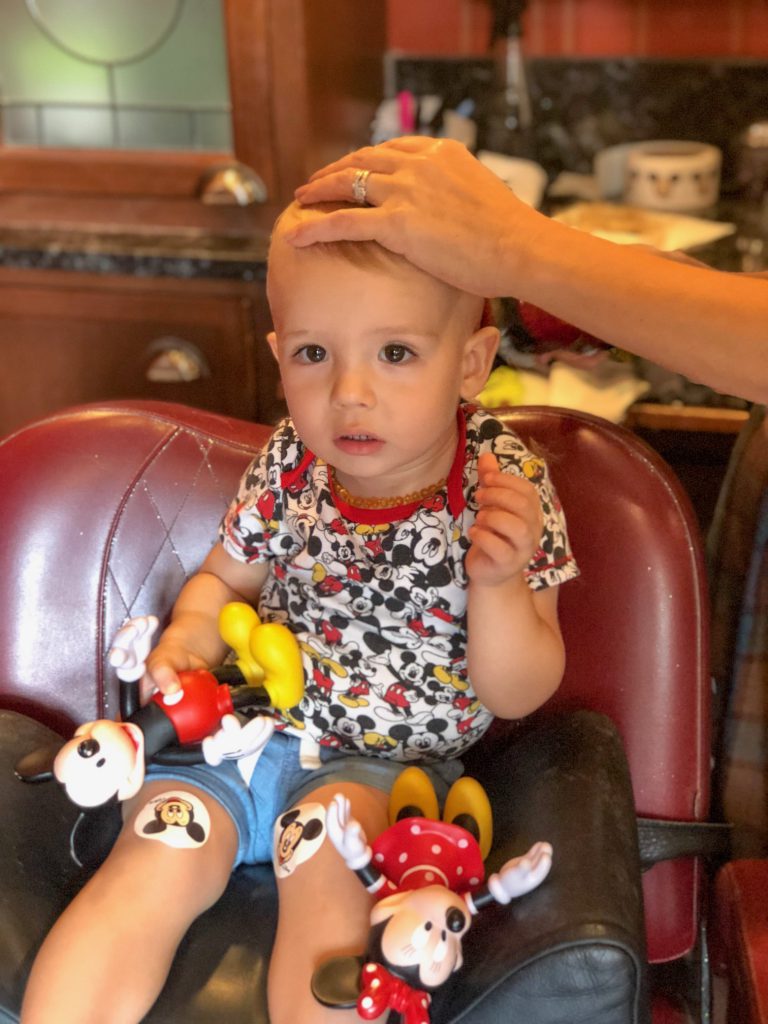 First Haircut
For just $25 plus tip, my son got an effortless haircut without a fuss. Our barber had tons of tricks to keep our son distracted and comfortable. She covered him head to toe with Mickey stickers and even let him play with some figurines. He acted like he was having the most enjoyable day at the spa! At the end, his haircut was absolutely perfect and quick. We spent maybe 20 minutes total at the barber shop, including our short wait after checking in.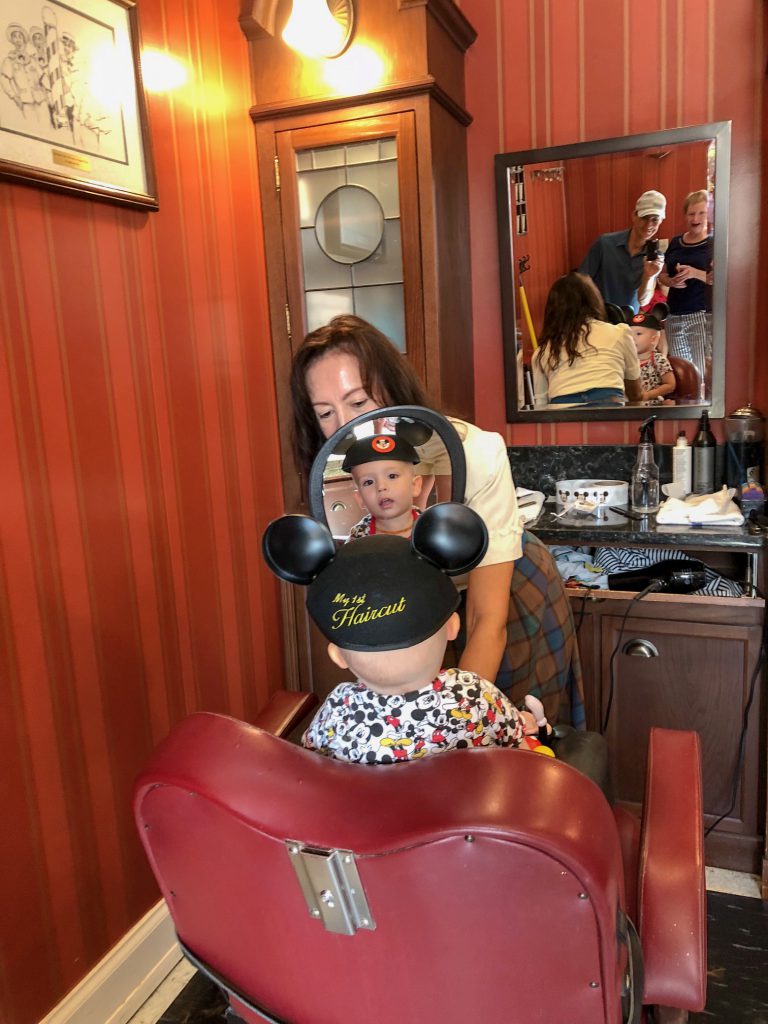 Upon completing the haircut, we were given time to get tons of photos. Our wonderful barber gave my son a certificate and a pouch with his hair in it. They also gave him Mickey ears that were embroidered on the back with "My First Haircut." It was well-worth the $25! Reservations are highly recommended by calling Disney's reservations number at (407)939-7529. Walk-ins are welcome but often not available.
Other Services
Child's Haircut (Under 9)- $18
*Please keep in mind that this isn't a salon so they do not wash or dry/blowout hair. Admission to the park is required to have access to the barber shop.
Fun Family Milestone
We were lucky enough to have my family with us for this incredible milestone and I know my parents will never forget it. Disney World was such a fun place to share this experience from babyhood to toddlerhood and we have tons of great photos and videos to reflect on. I'd even recommend scheduling family haircuts at Harmony Barbershop at the beginning of a vacation so everyone looks their most dapper!