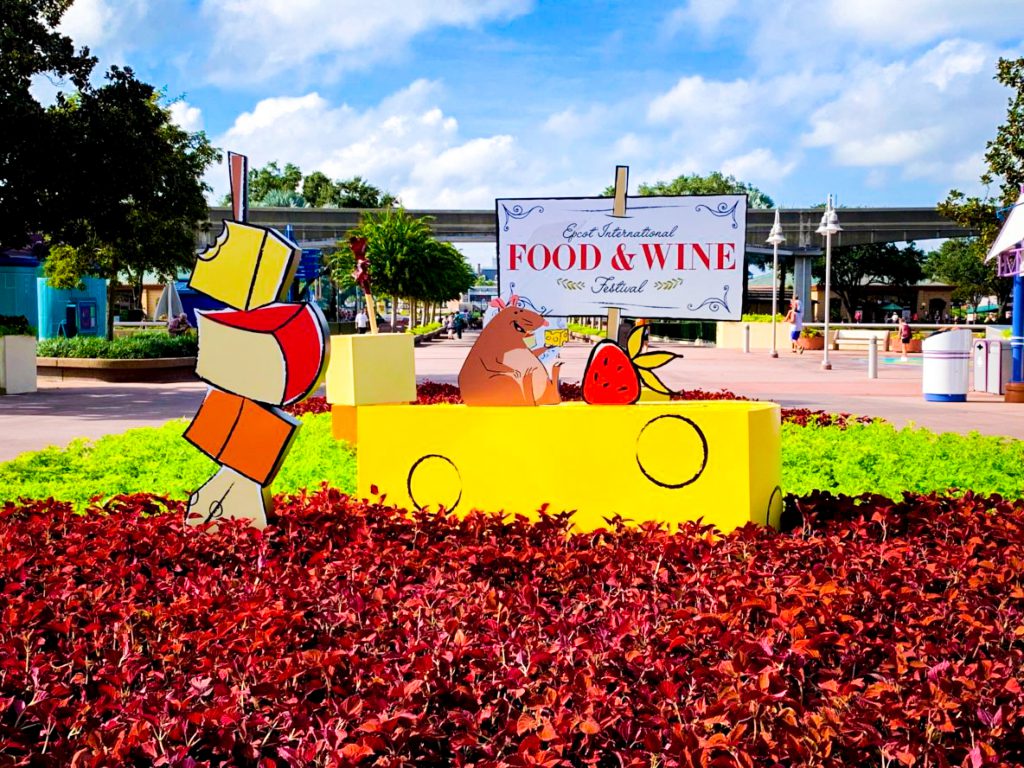 *Disclosure: I was invited to Disney's Family Media Day event for the 2019 Epcot International Food & Wine Festival. The opinions expressed here are my own.
Epcot's International Food & Wine Festival is one of my favorite times of the year at Disney. There is plenty to see and do for the entire family, most of which is already included with your park admission. This year the festival will also run until November 23rd, the longest it's ever been, making it the perfect time to visit! Check out these 5 reasons to visit the festival this year.
1. The Festival Booths
This is the highlight of the festival and the main reason you need to head on over ASAP. The Global Marketplace offerings located all around the World Showcase are the highlight of this amazing celebration. New booths, such as The Alps, Appleseed Orchard, and The Donut Box (opening October 1st), have been added for this year's festival, for a total of 30 booths!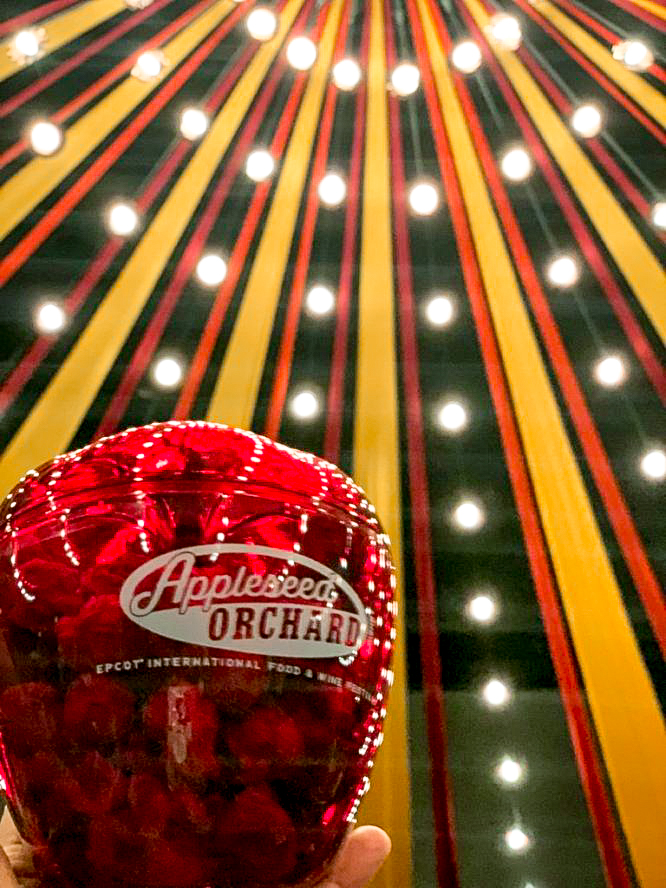 Each offers small portions (perfect for sampling many dishes) and also alcoholic/non-alcoholic drinks. For some of our must-have dishes at the festival, click here.
2. Scavenger Hunts
Seriously, who doesn't love a good old scavenger hunt? Remy's Ratatouille Hide & Squeak is fun for kids and adults alike. You can purchase the map at various locations around Epcot and then simply look for Remy as you explore all the festival offerings. Once you spot him, place the corresponding sticker on the map of his location. After placing all the stickers, you can claim your prize, an adorable tumbler featuring some of the characters from the festival!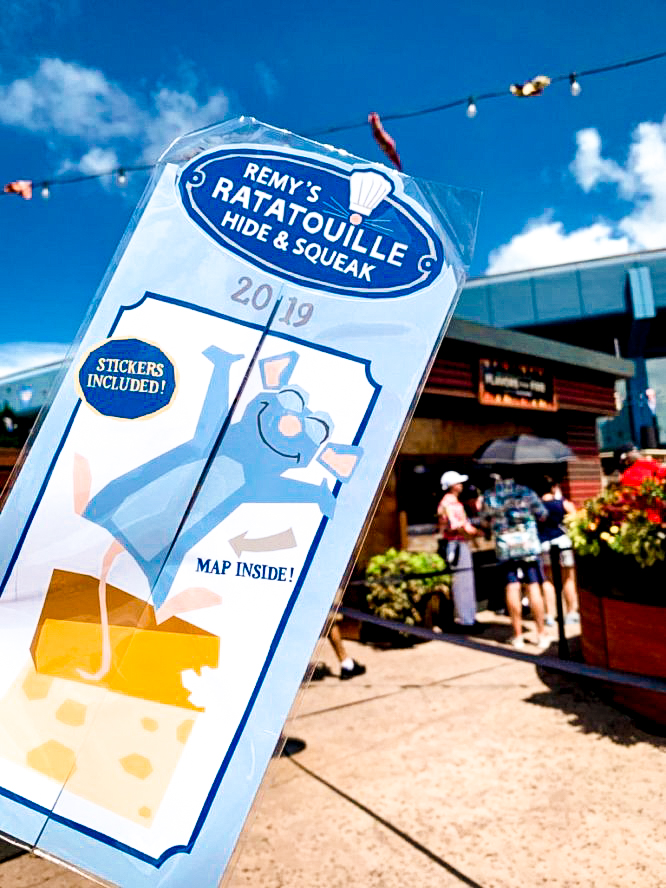 Looking for a hunt that involves your taste buds? Check out Emile's Fromage Montage, where you collect a stamp for purchasing five cheese dishes listed in the Festival Passport. Once finished, you can head on over to the Shimmering Sips booth for a specialty cheesecake unique to the festival.
3. Eat To The Beat Concert Series
A concert featuring a star-studded lineup of musicians while you enjoy delicious food? Yes please! Already included with your park admission, this concert series features various artists throughout the season, and takes place 3 times during the evening.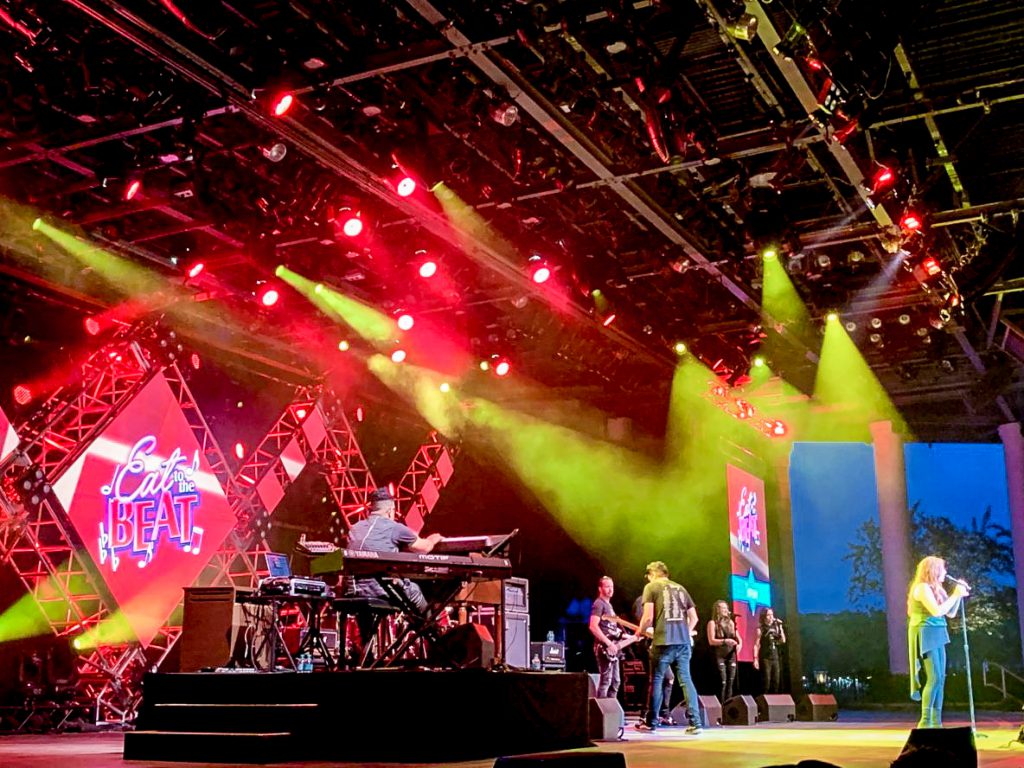 During our visit we were able to see Tiffany perform and honestly, it was one of the highlights of the evening. Nothing like enjoying some great music under the night sky.
Seating is first-come, first served, but you can purchase a dining package that will guarantee reserved seating for everyone in your party. Click here more details.
4. The Kids Can Have Fun Too
Bringing the little ones along? Not to worry because there's plenty for them to as well! Not only is the Family Play Zone still a popular spot, but another favorite spot for my daughter at this year's festival has been the Disney du Jour Dance Party.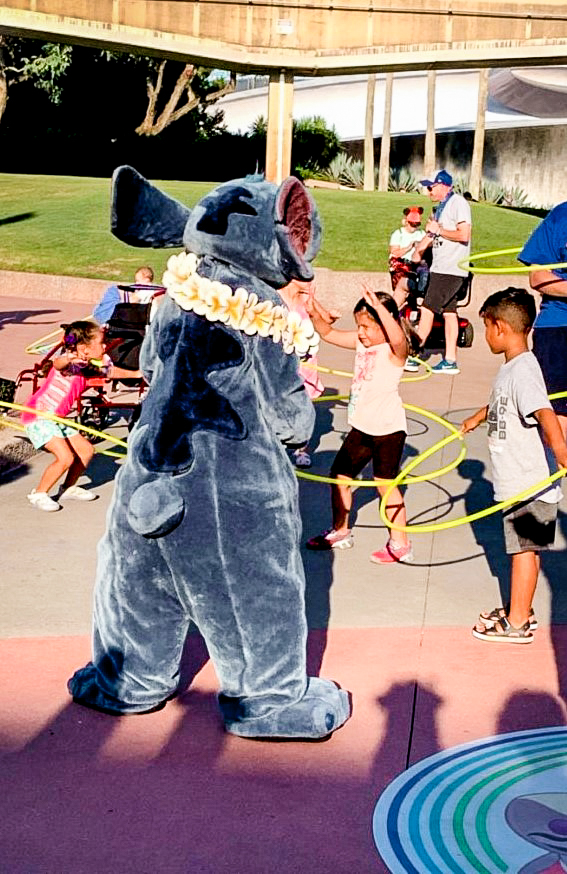 She had the absolute best time dancing with some of her favorite characters such as Lilo and Stitch. This spot features a DJ during the week, but on Friday's and Saturday's you can catch some performances from various Radio Disney artists.
There is also the popular Candy Sushi experience, where kids can "play with their food" and create dishes using candy with the help of a Disney Chef. This takes place twice in the afternoon at Sunshine Seasons and reservations can be made online or by calling (407) 939-3378.
5. The Nighttime Spectacular
I can't think of a better ending to an exciting day at Epcot's International Food & Wine Festival than with an incredible nighttime show. We were able to experience one of the last showings of IllumiNations: Reflections of Earth during our recent visit and as always, it did not disappoint.
The last show of IllumiNations take place September 30th so be sure to plan to catch it before then if you'd like to see it one last time. On October 1st, the brand new Epcot Forever nighttime show will debut. This limited- time event will dazzle guests with fireworks, music, and laser effects, all while telling the story of Epcot past and its future.
With so much to see and do at Epcot's International Food & Wine Festival, let us know some of your favorite things to check out this year.
A special thank you to Disney for inviting us to Epcot's Family Media Day. We had an amazing time!