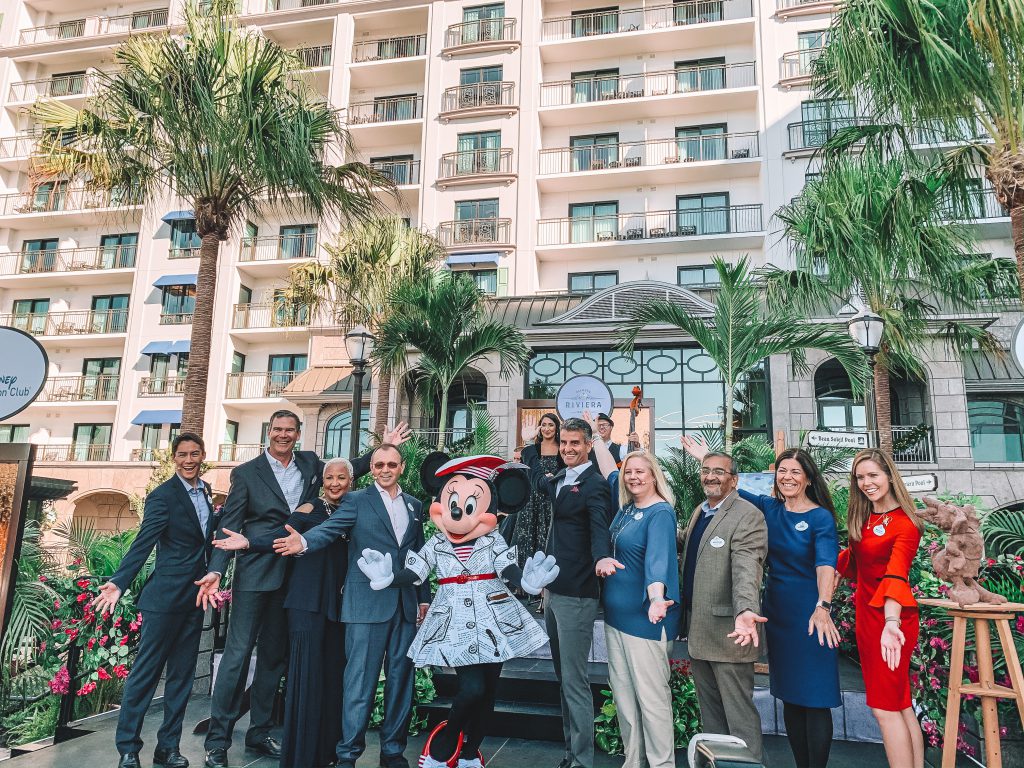 Disney's Riviera Resort had it's grand opening on December 16th, 2019, and we were fortunate to attend the celebration!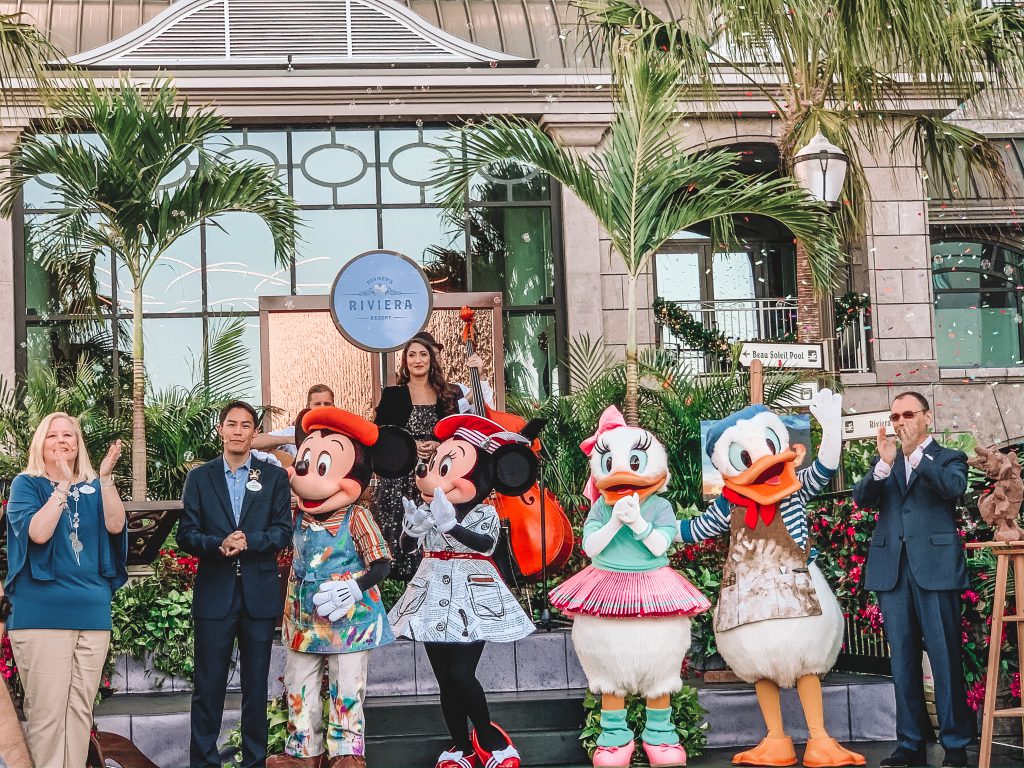 This resort is the 15th DVC resort to join the lineup, capturing the essence of Europe and the Mediterranean. It's elegance and attention to detail can be seen from the moment you set foot on the property.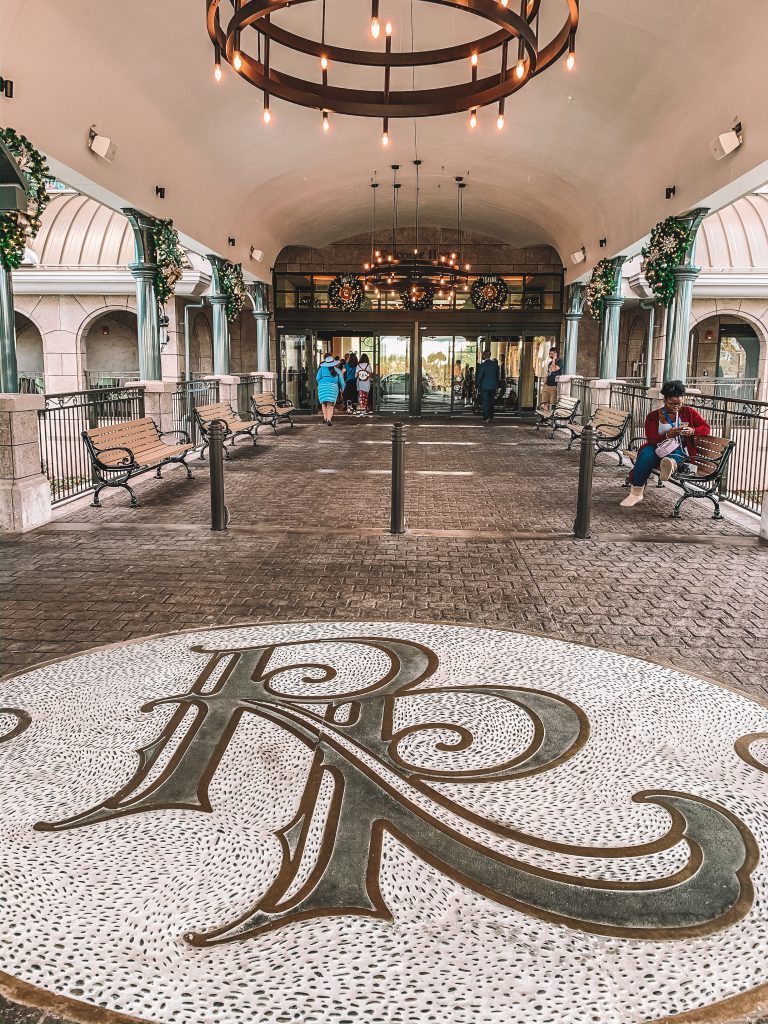 Inspired by Walt Disney's trips, it reflects the elegance found in France and Italy, with a Disney touch.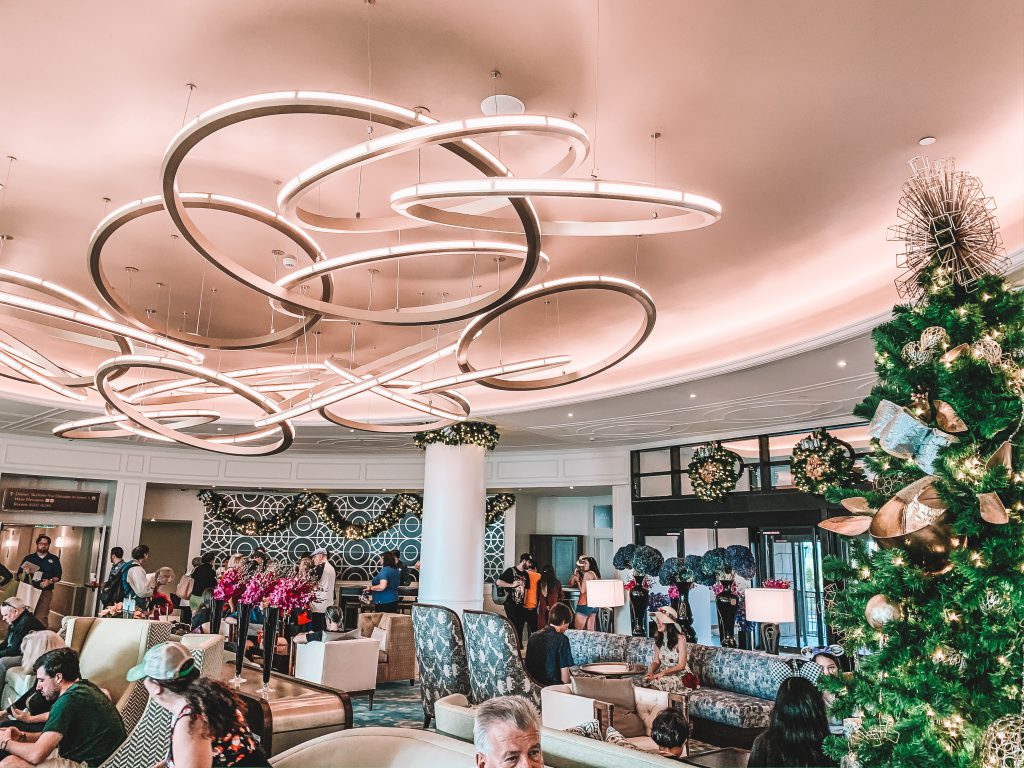 Read on to see why this resort should be at the top of your list on your next Disney vacation.
Topolino's Terrace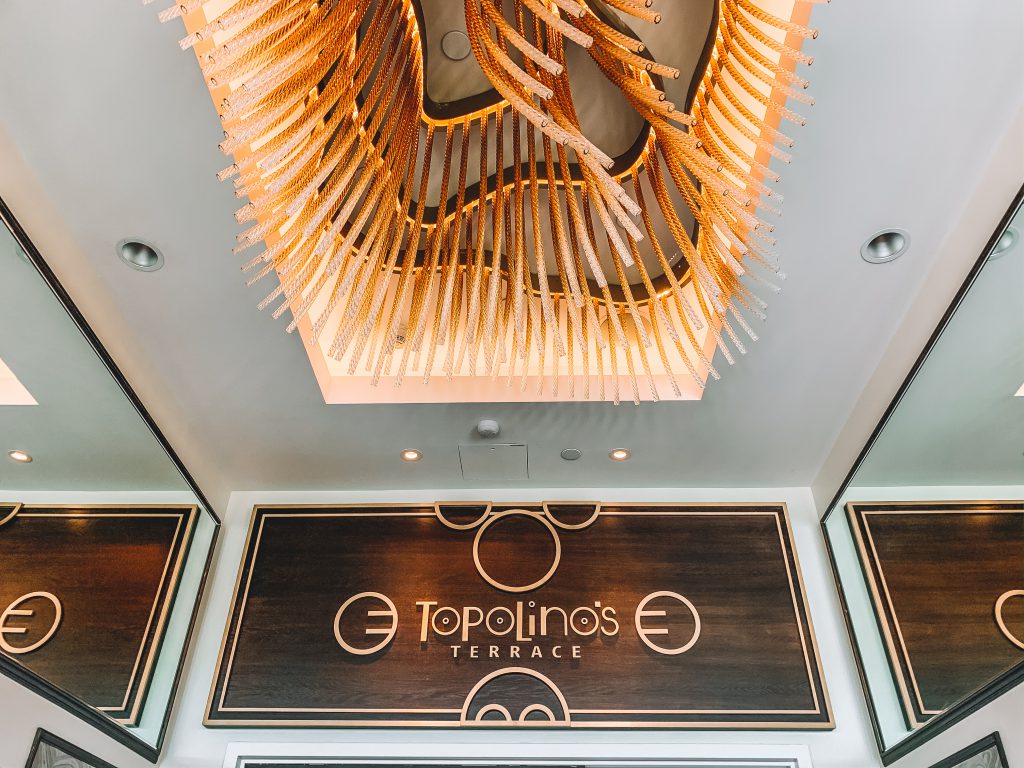 This amazing restaurant not only offers delicious cuisine but also stunning rooftop views.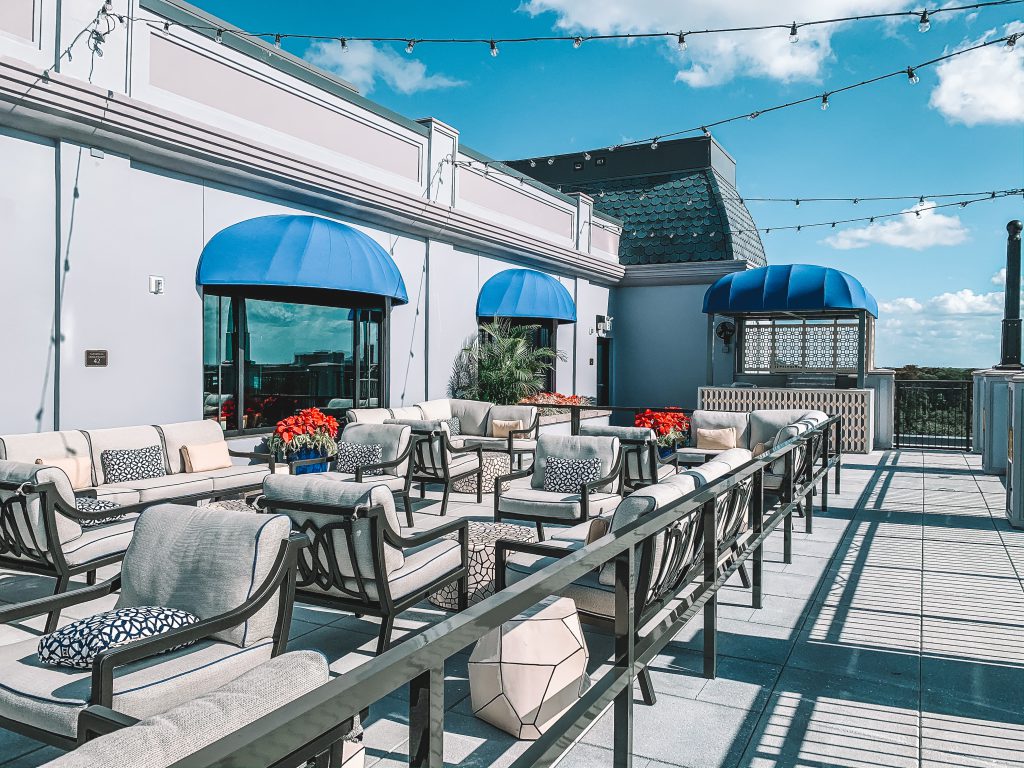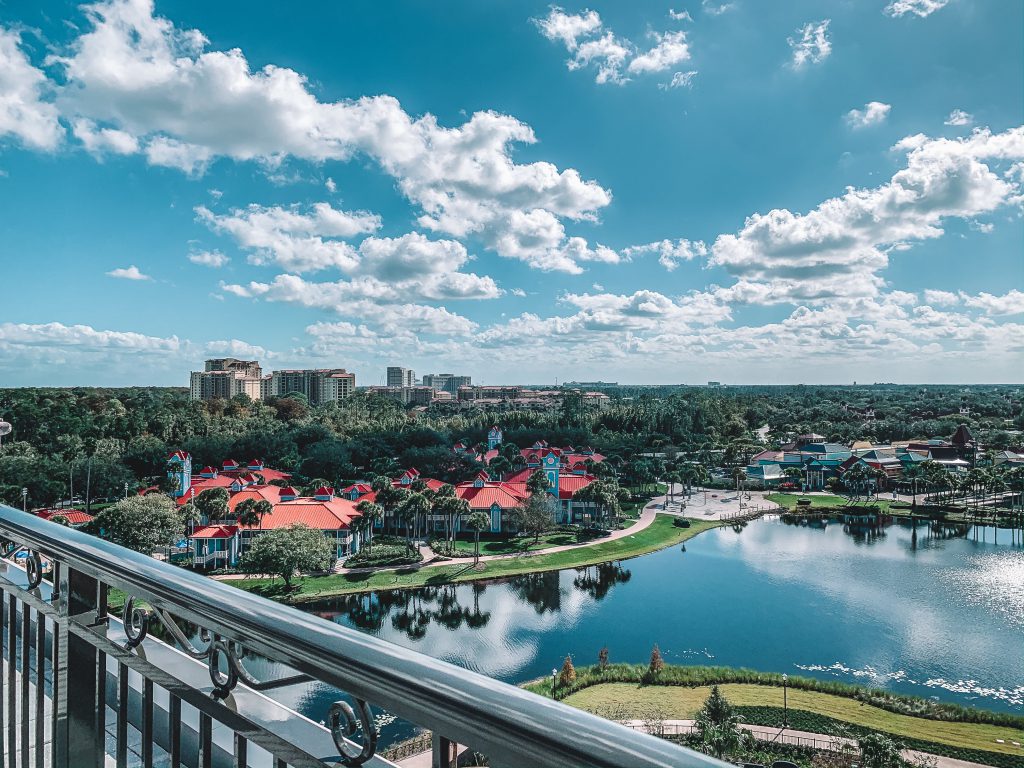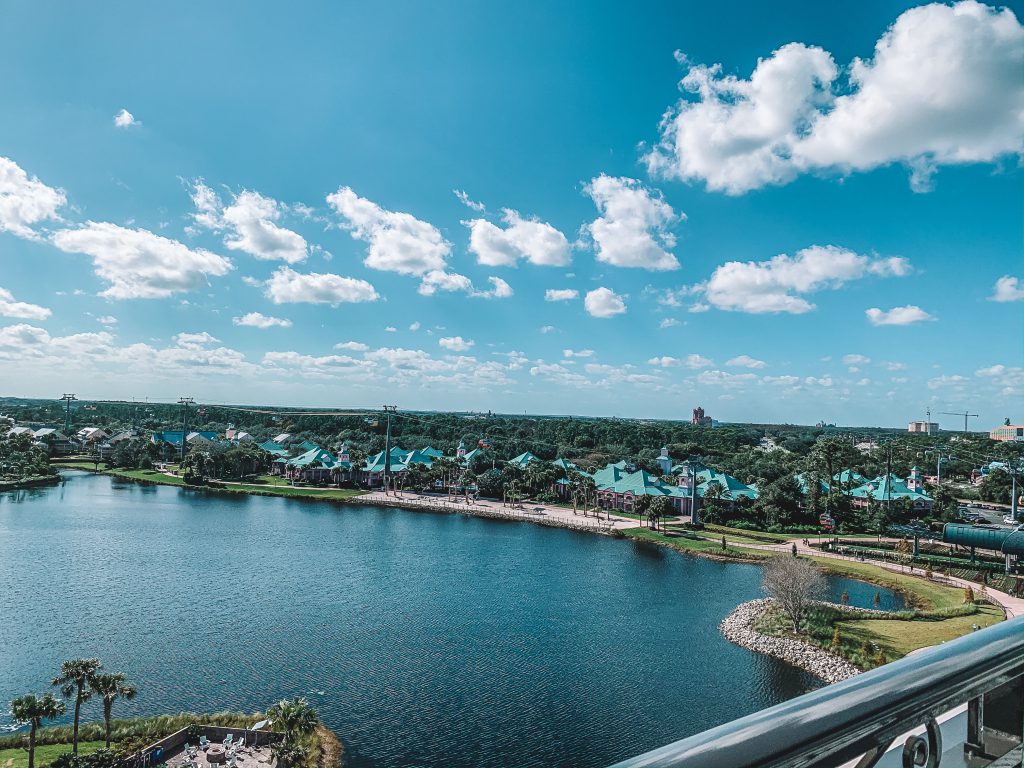 Here you can view nightly firework shows from Epcot and Hollywood Studios while enjoying a signature dining experience.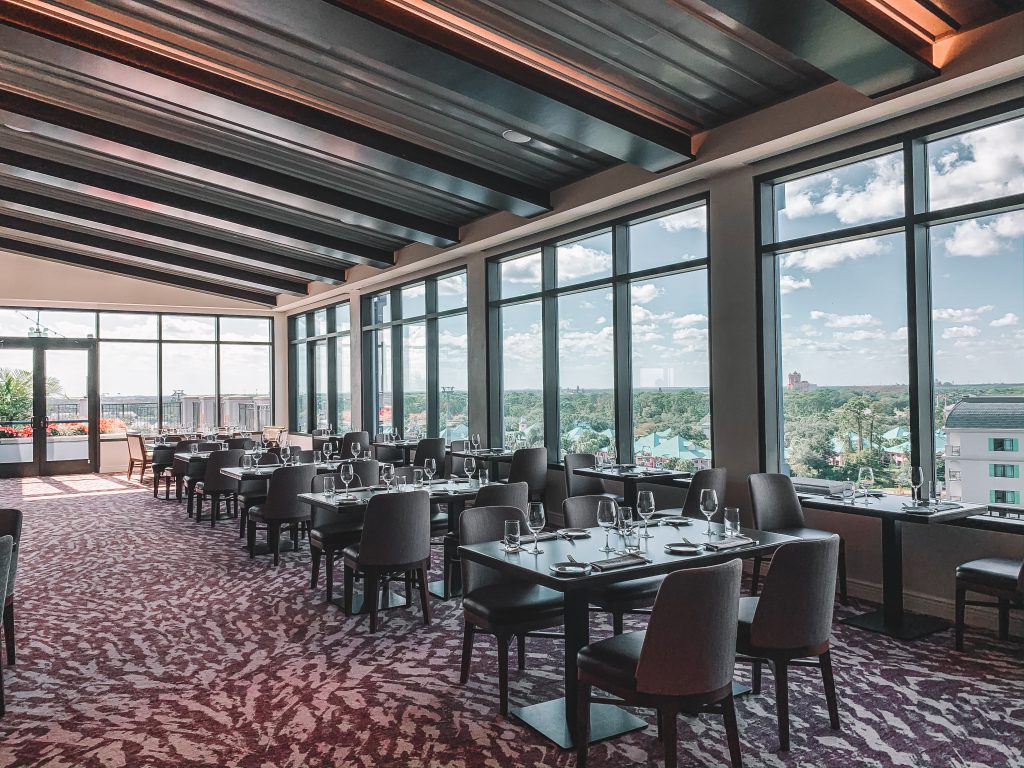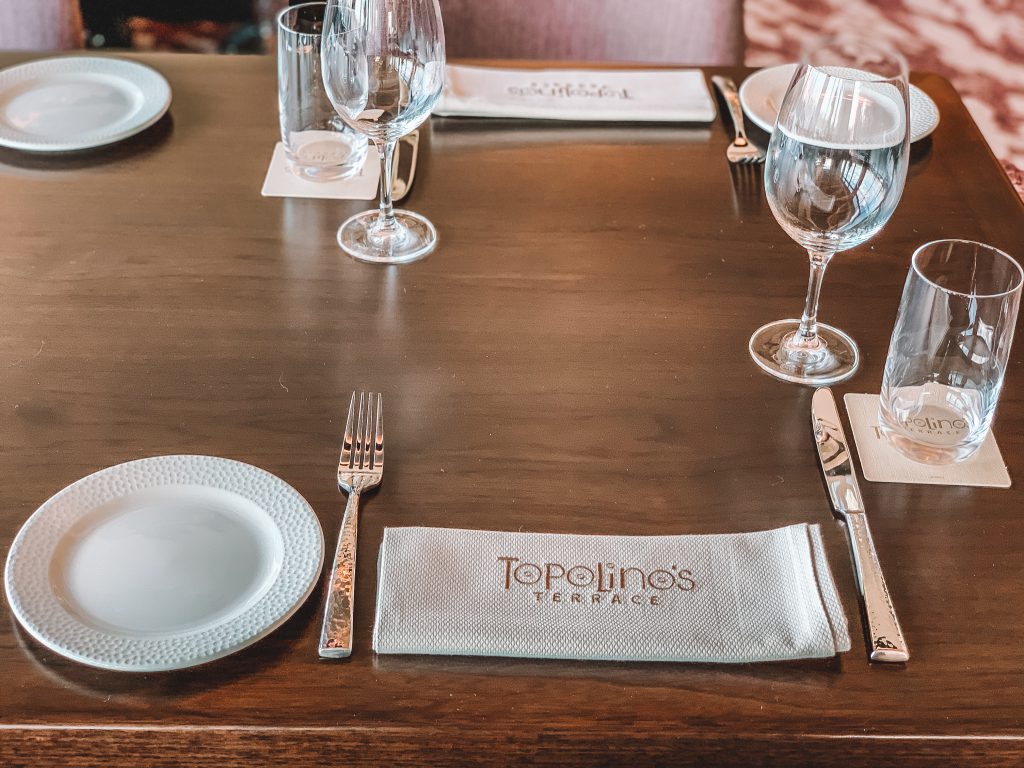 You can also book a character breakfast with some of your favorite Disney pals which offers a prix fixe menu.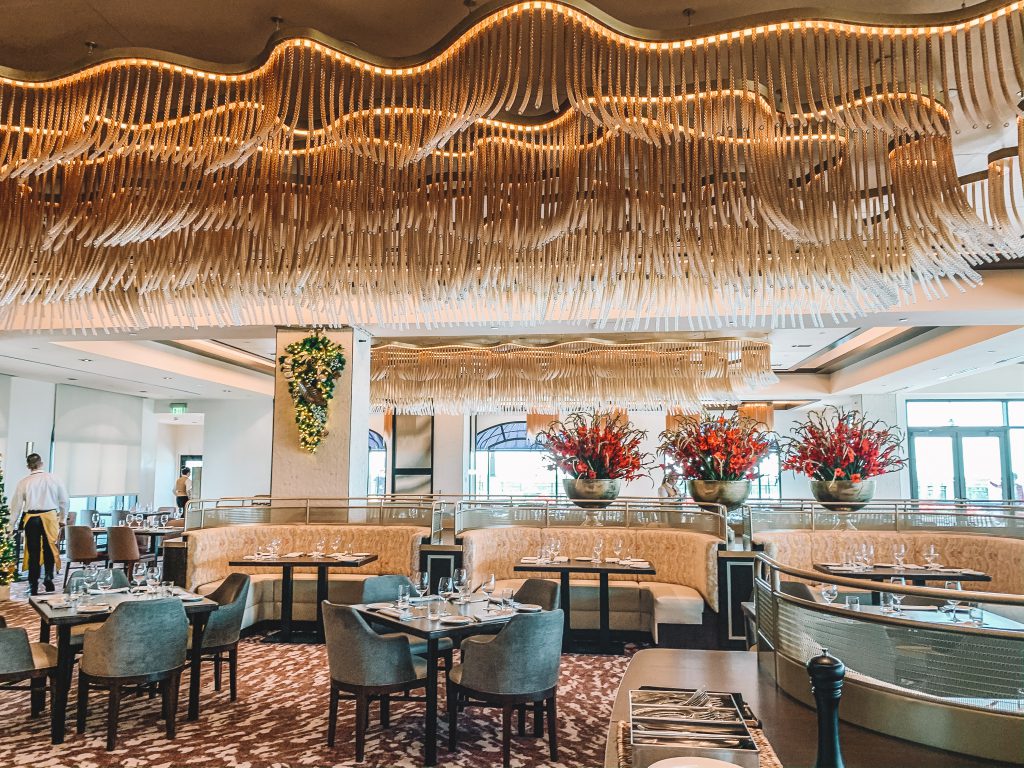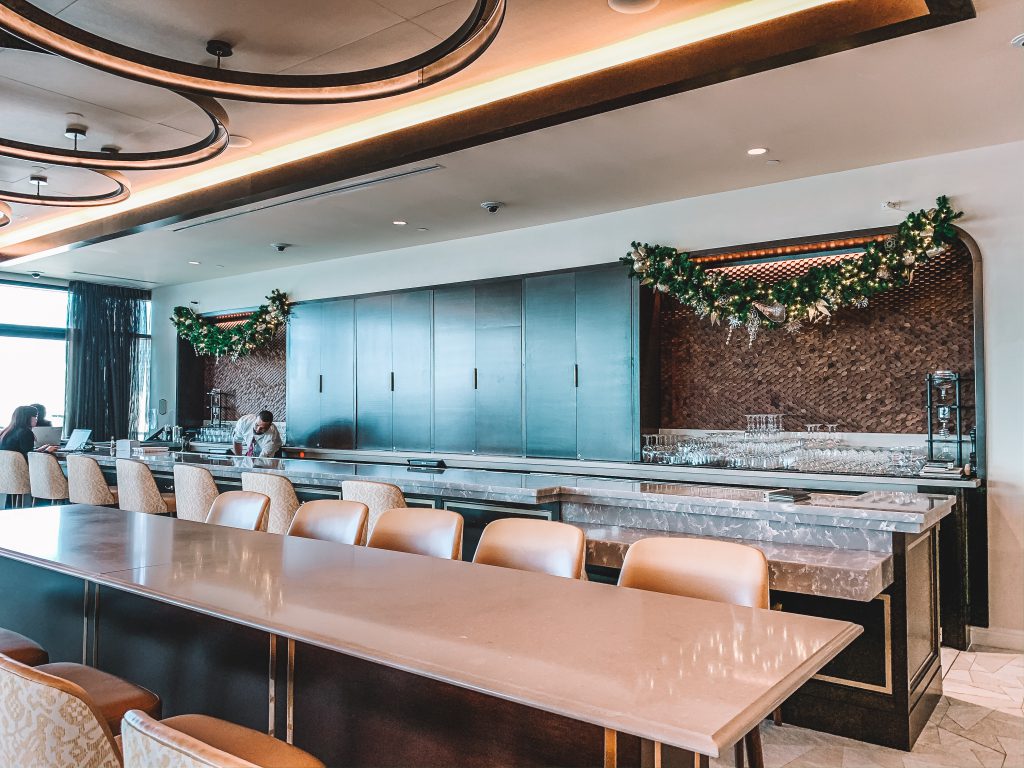 Disney's Riviera Resort also offers other amazing dining locations which include:
Bar Riva -poolside bar serving quick bites, cocktails and refreshing drinks made to order.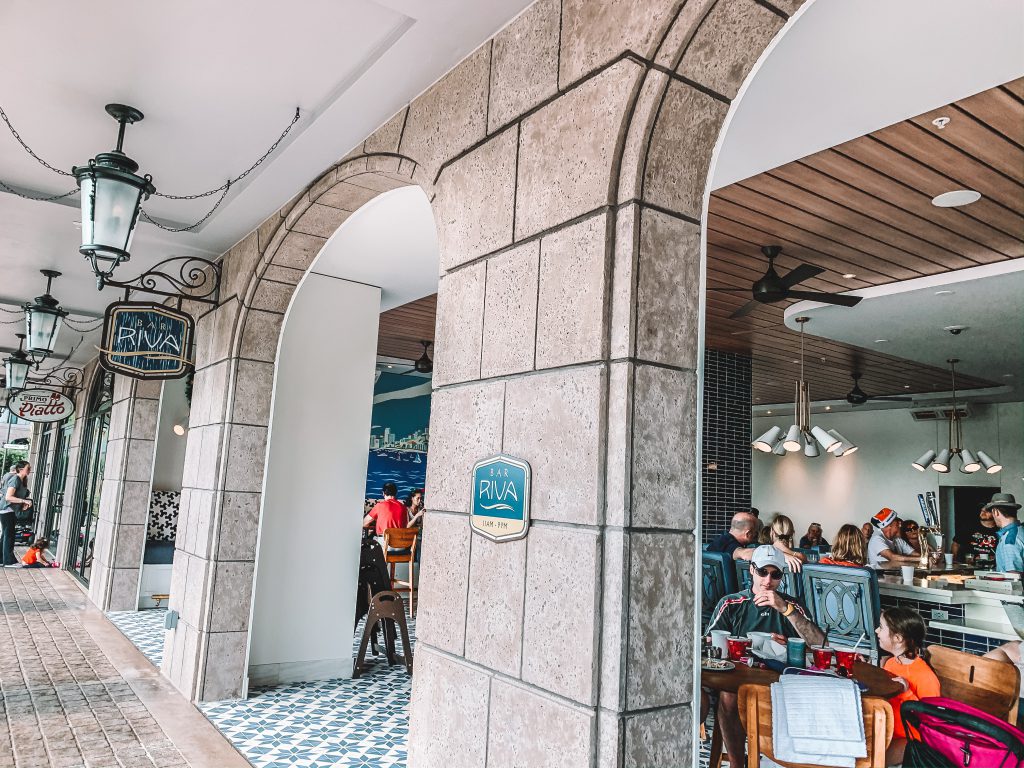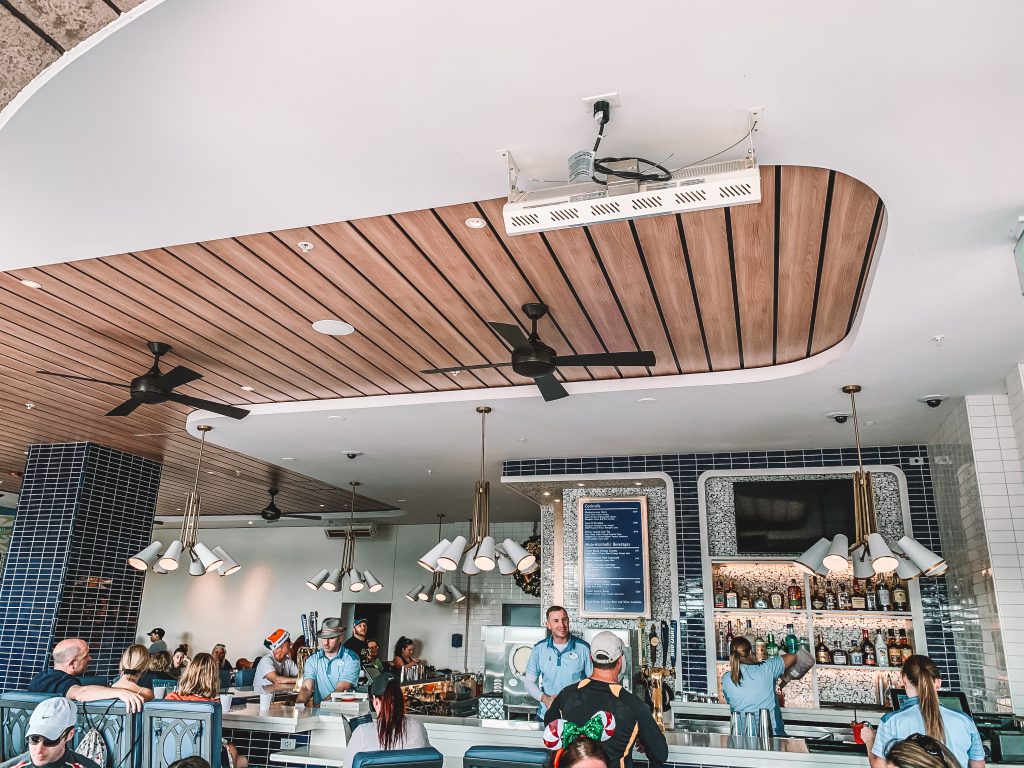 Le Petit Café (a name taken from the Disney movie The Aristocats)- Quick service featuring drinks, pastries, and small bites.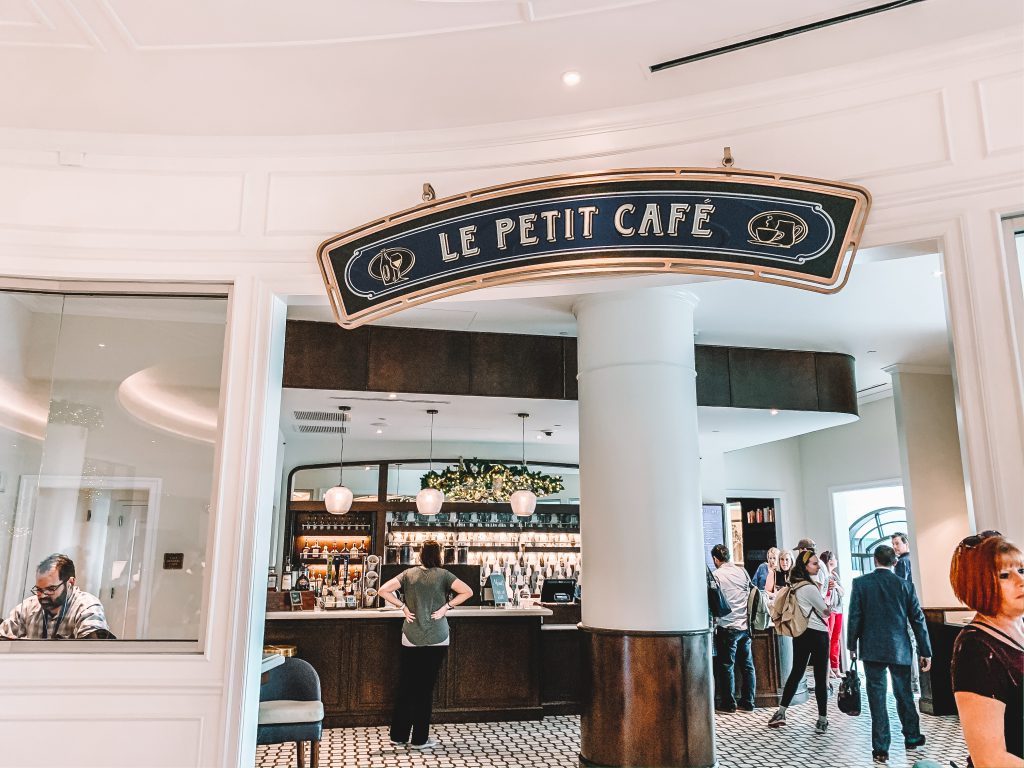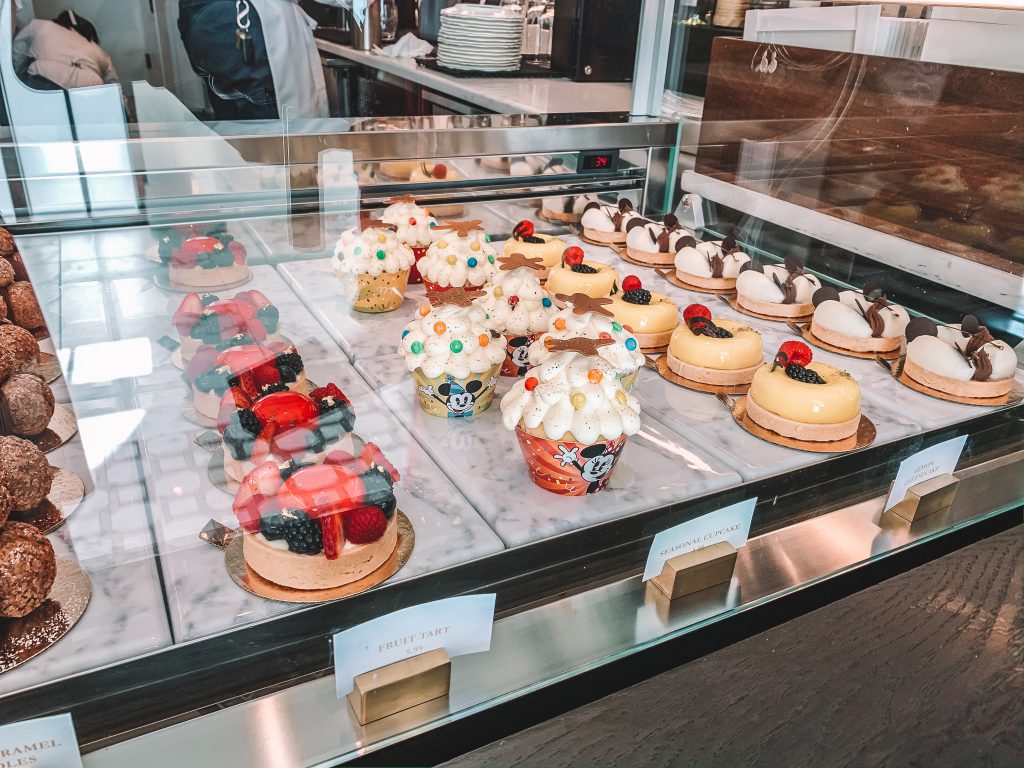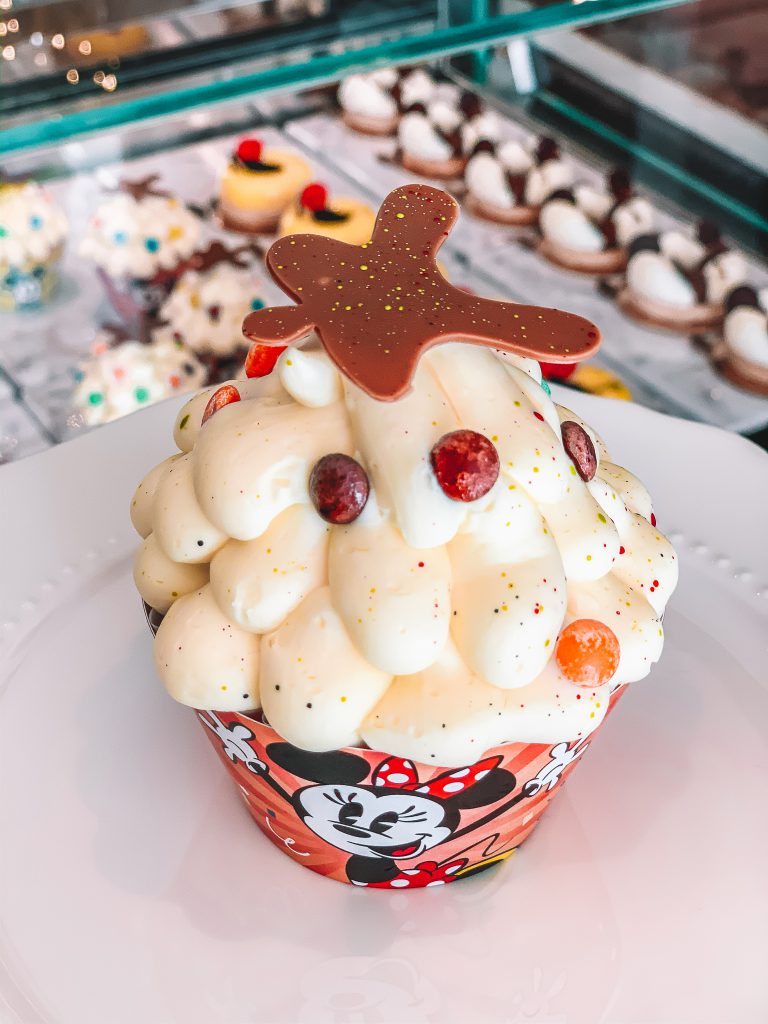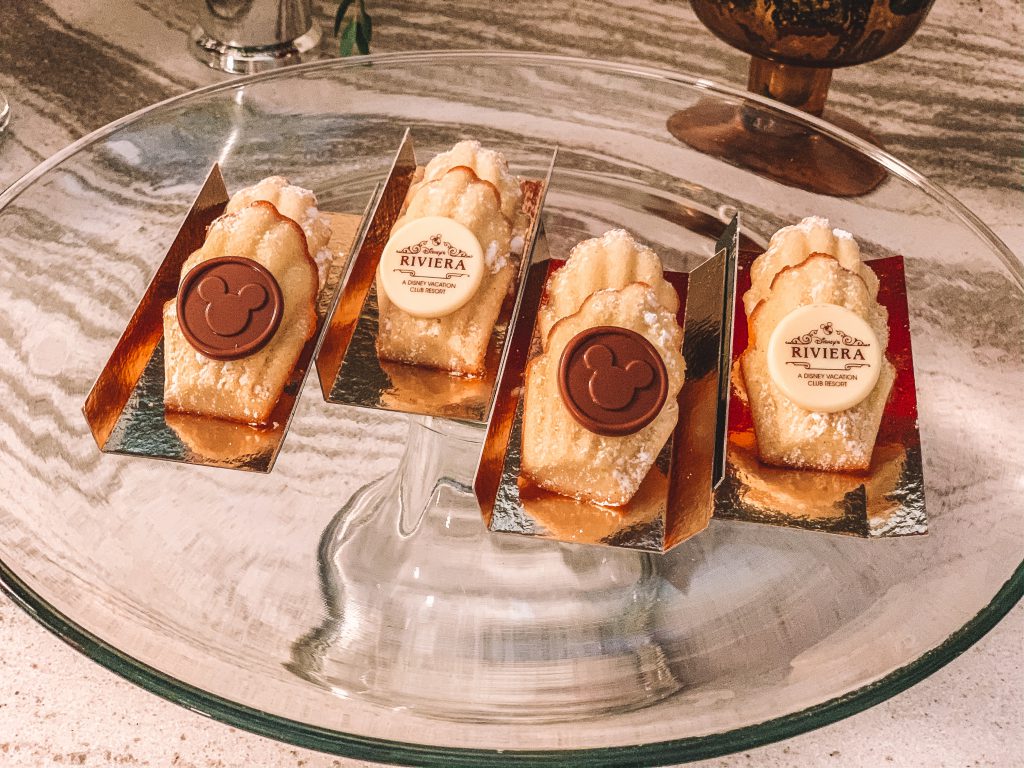 Primo Piatto – quick service restaurant perfect for a casual meal.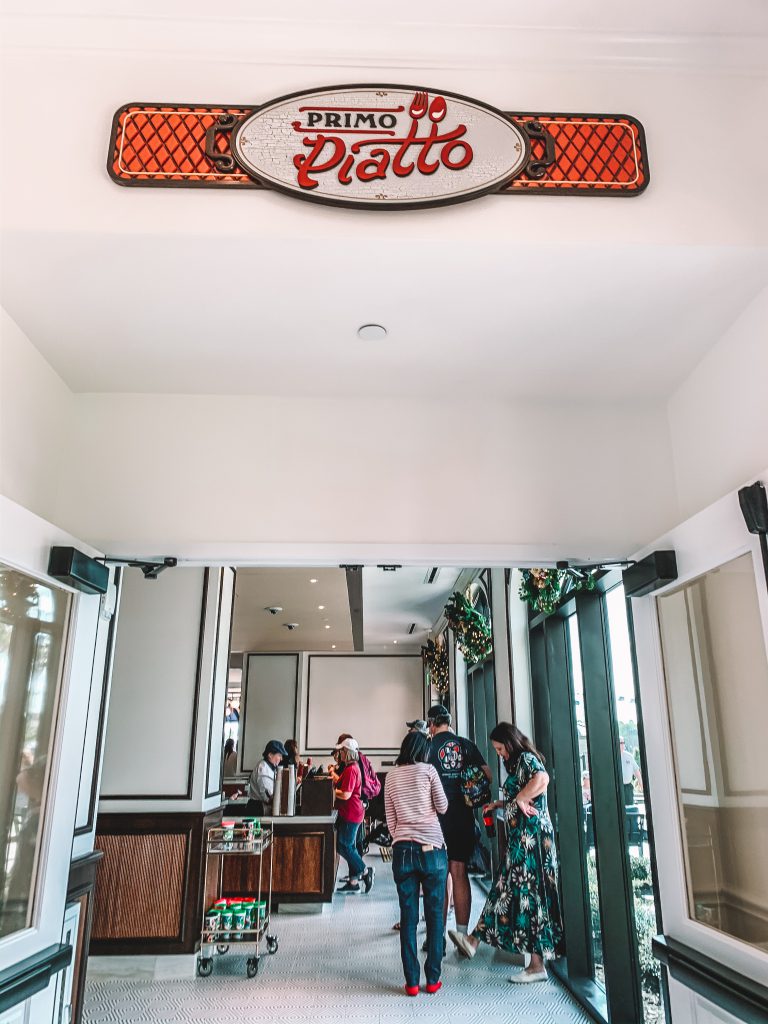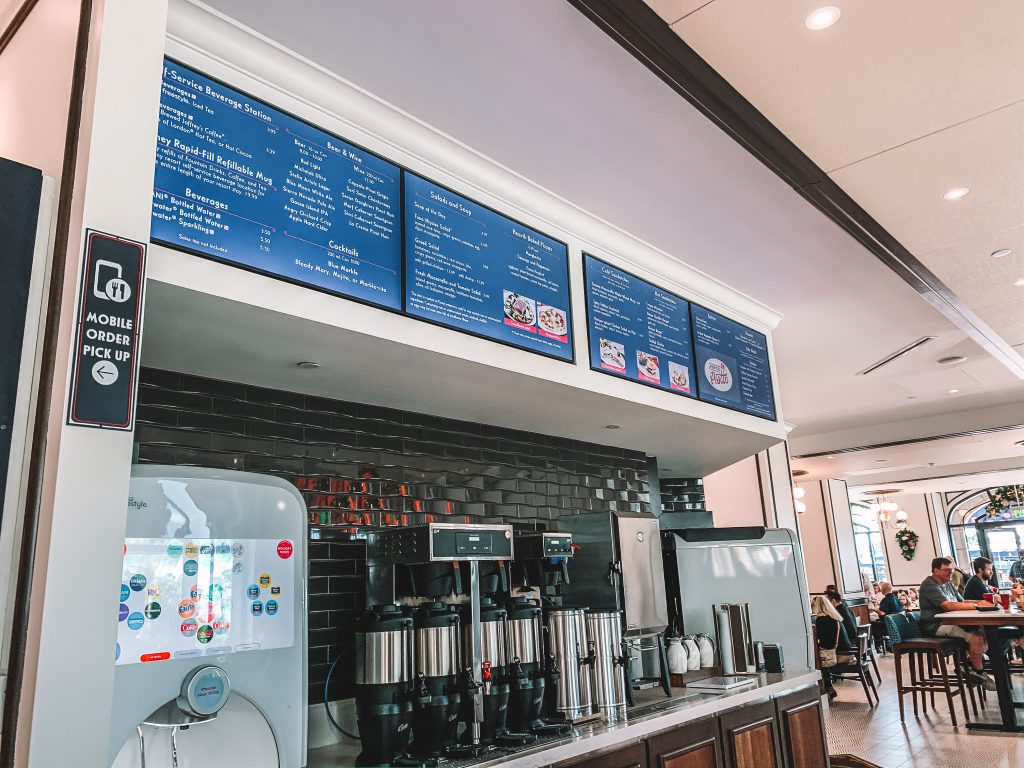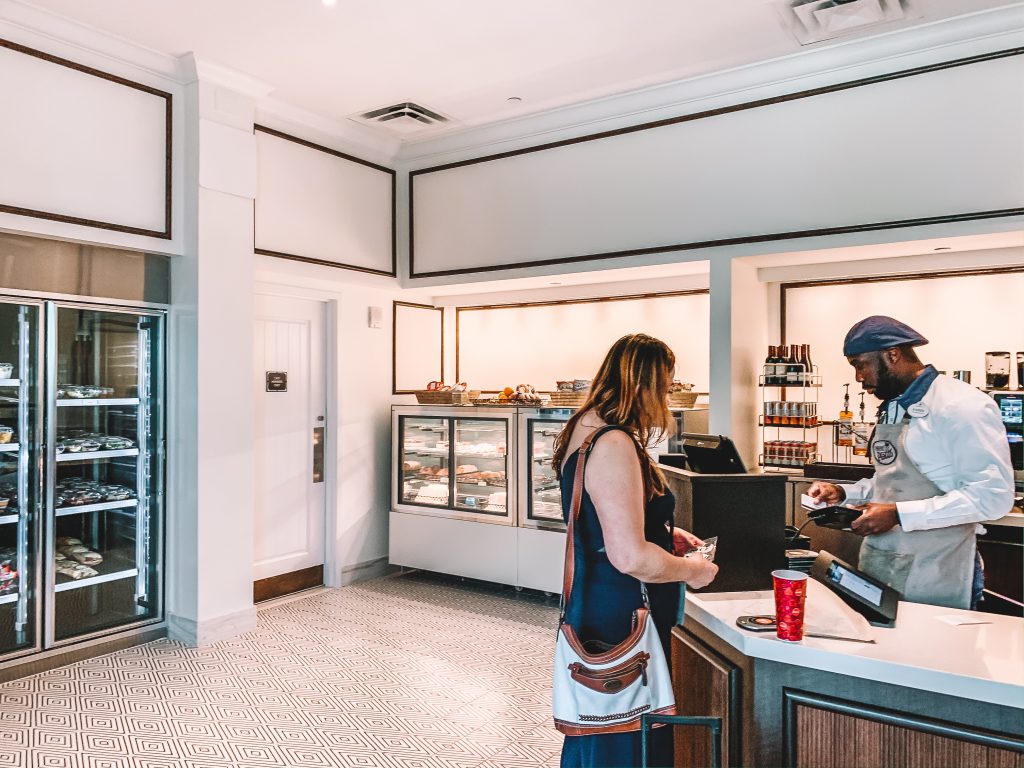 Take a look at the photos below for some of the menu offerings you can find at Topolino's Terrace and Primo Piatto.
Topolino's Terrace
Ricotta

Pistachio Mousse

Fruits of the Forest

Bucatini

Olives Marinées

Burrata con Panna
Primo Piatto
Ciabatta Breakfast Sandwich with Egg

Blueberry-Lemon Pancakes

Soft-cooked Egg and Italian Sausage Artisanal Pizza

Croque Madame
Accomodations
Tower Studios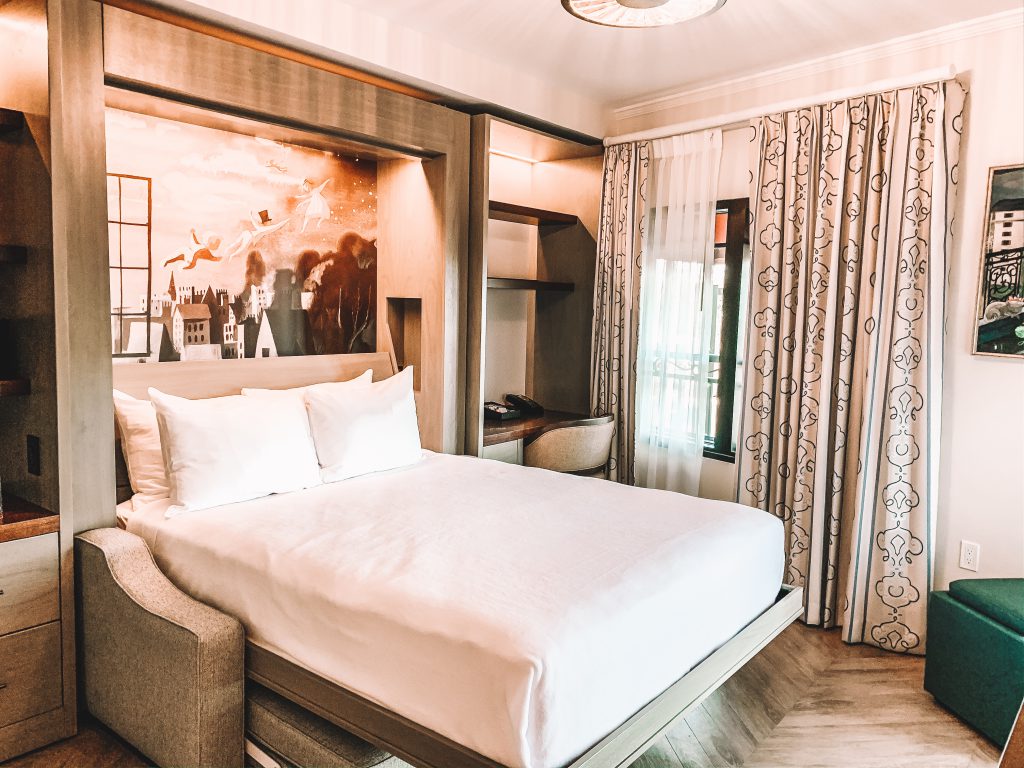 The first of its kind, these intimate rooms offer the perfect way to enjoy the comforts of luxury at a more affordable price point.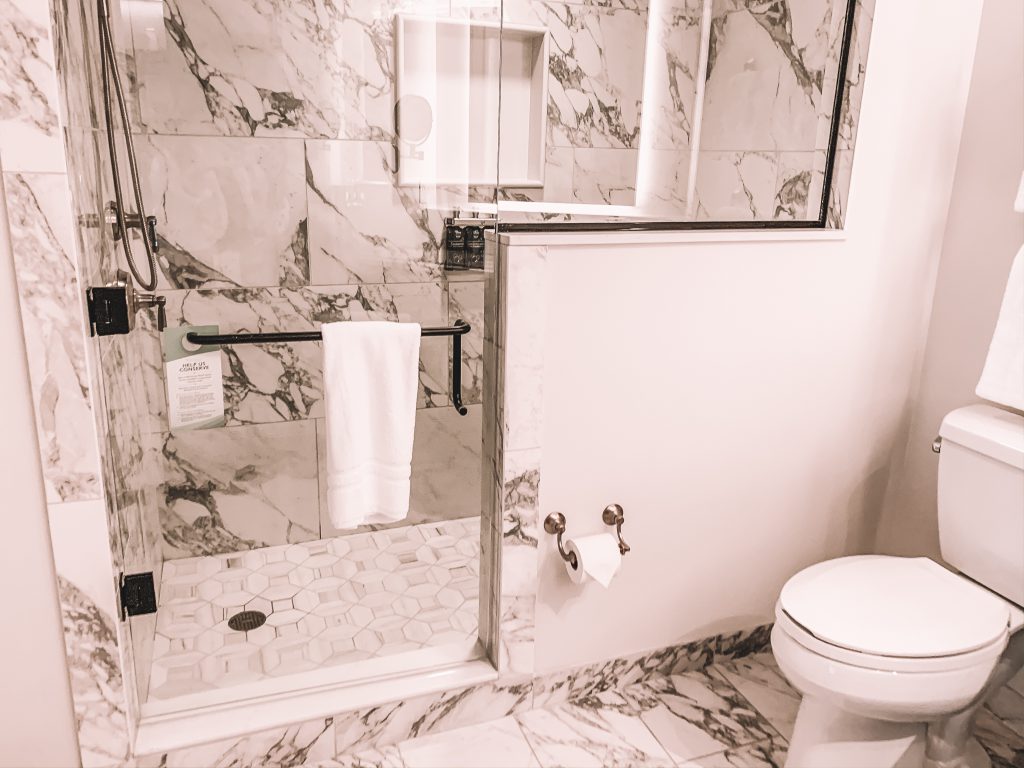 They can accommodate one to two guests and the flexible living space features one queen-size pull down bed. They also offer a private balcony.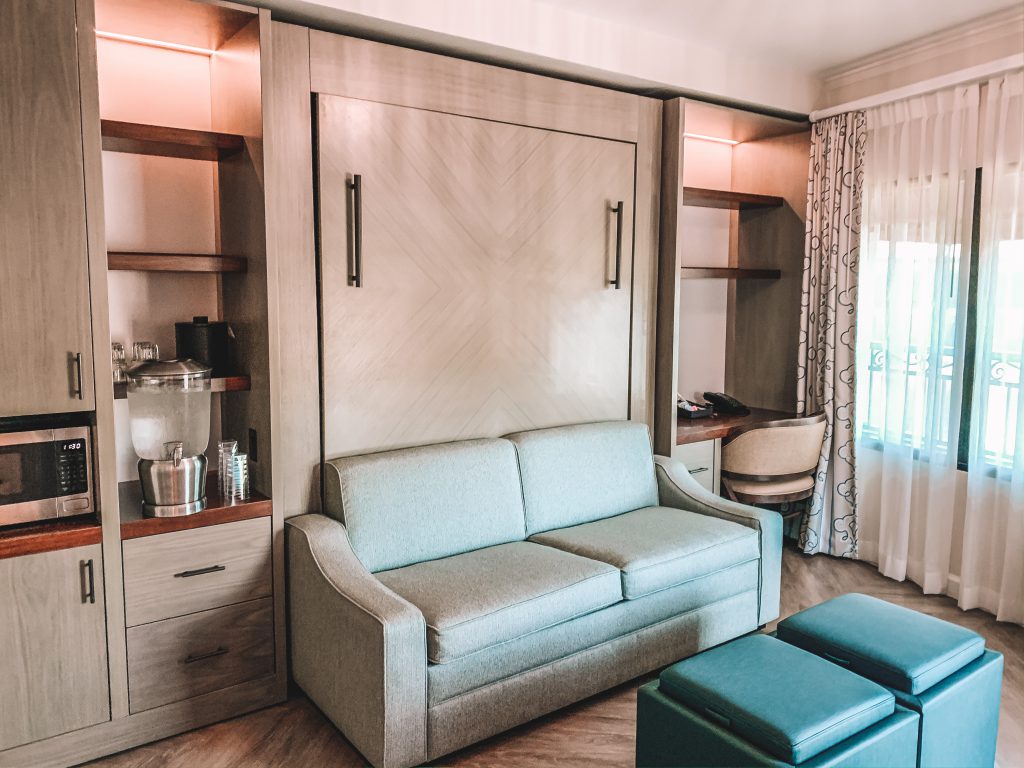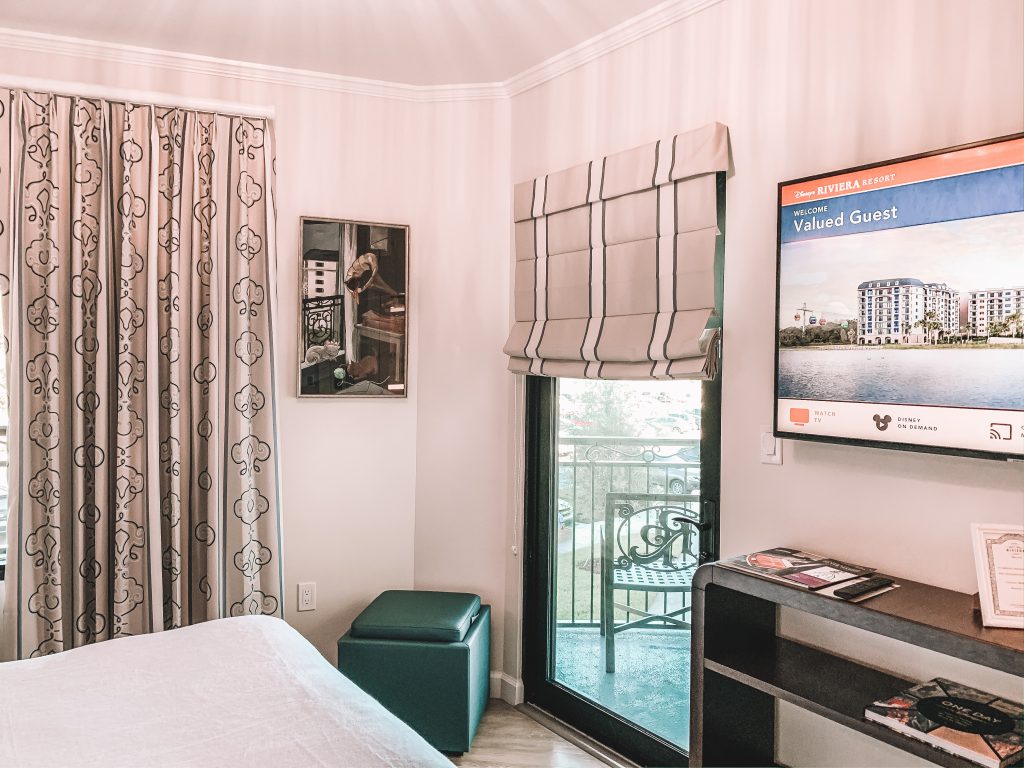 Deluxe Studio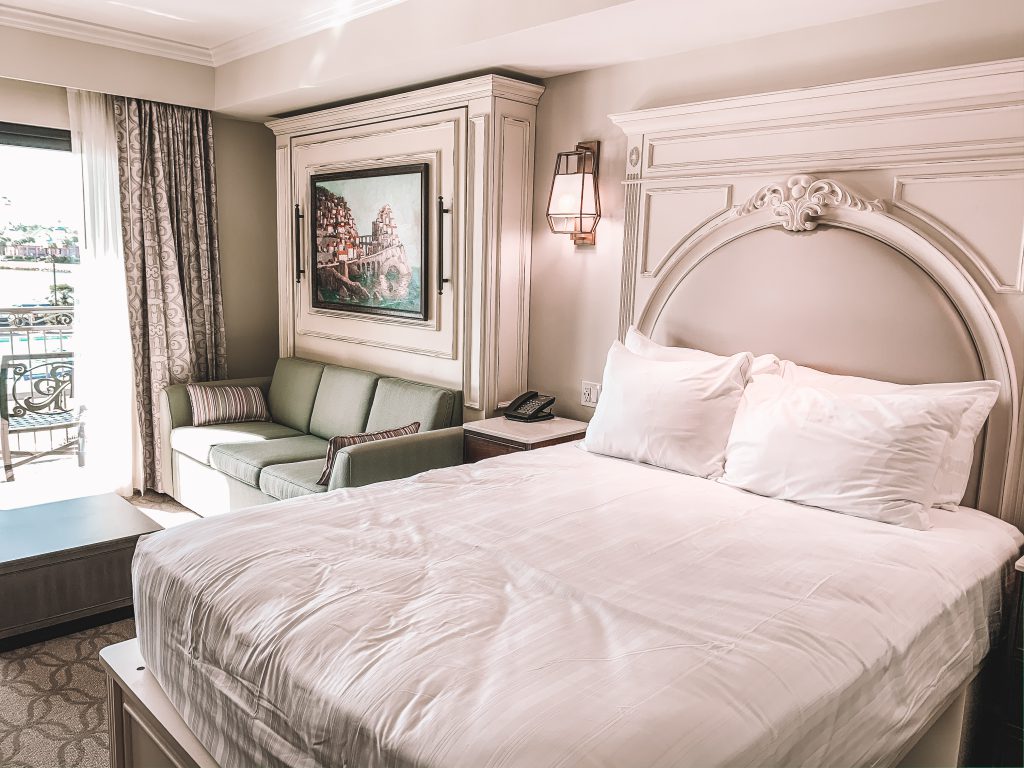 This room can accommodate up to 5 adults and includes a kitchenette with small fridge and microwave, and porch or balcony.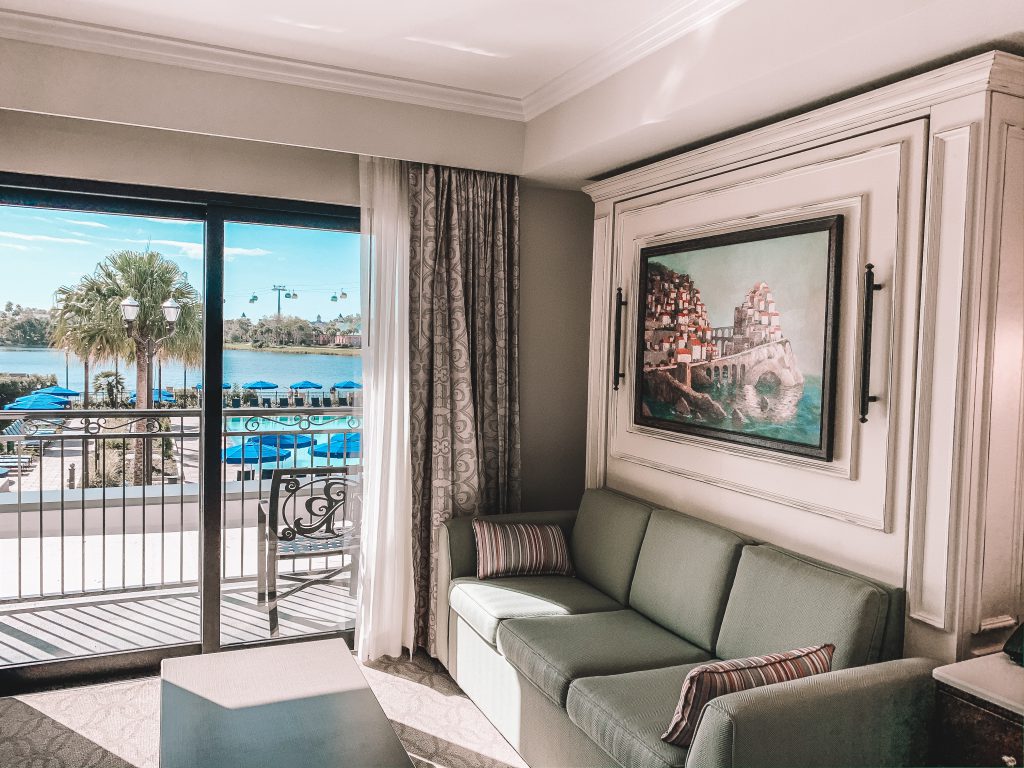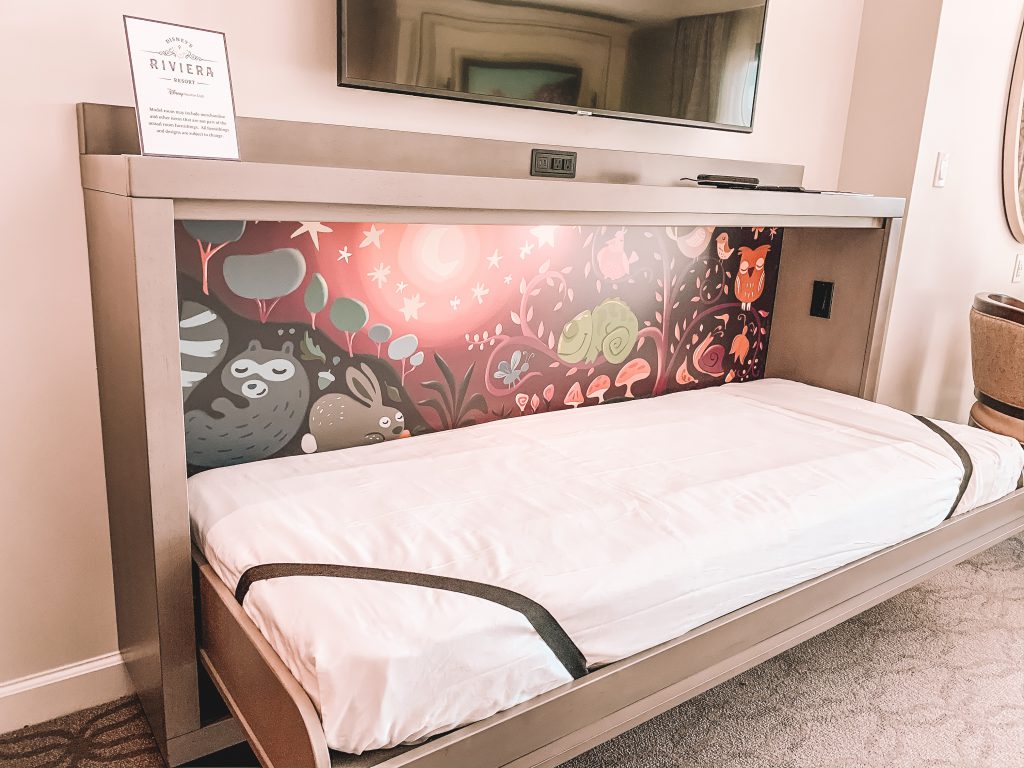 I especially loved the convenience of having a queen-size pull down bed in addition to your standard queen bed.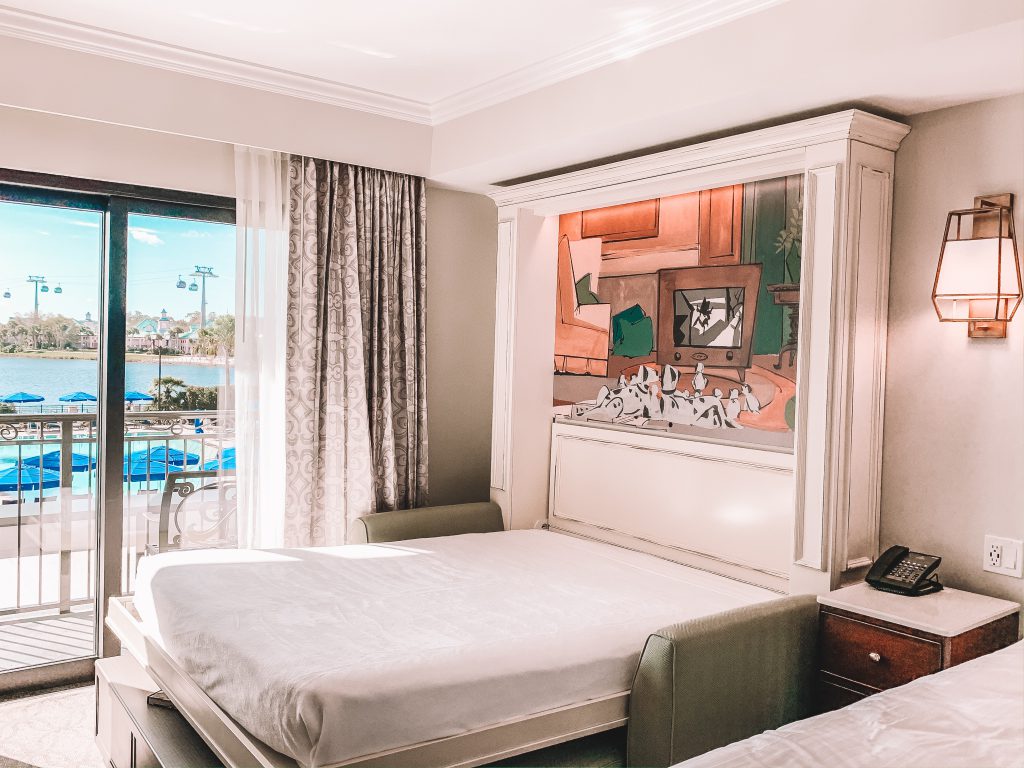 One to Two Bedroom Villas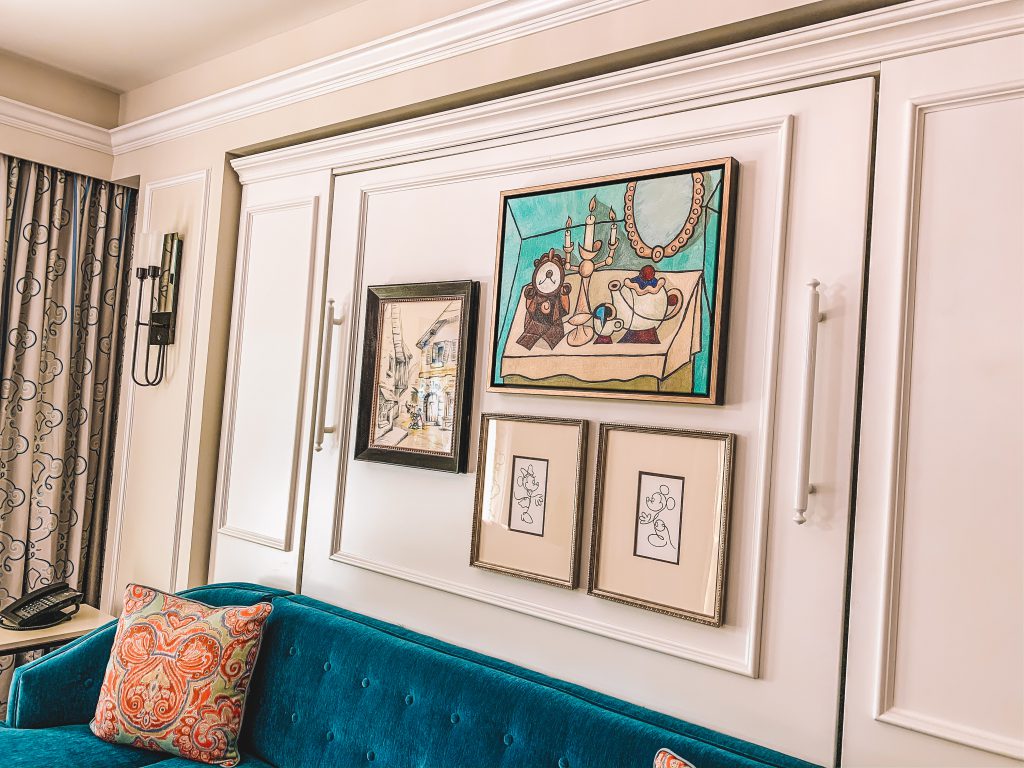 The one bedroom villa can also accommodate up to 5 adults while the two bedroom villa sleeps up to nine adults. These rooms also feature a full kitchen area and even a washer and dryer.
Three Bedroom Grand Villa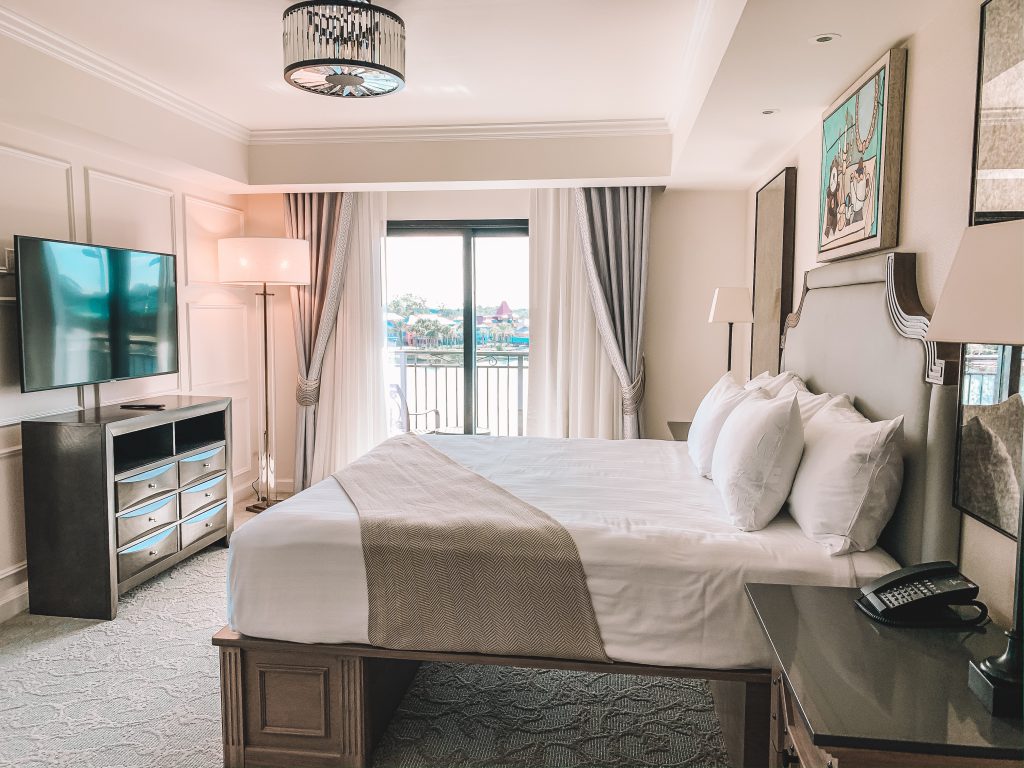 If looking to experience luxury and comfort at its finest, you will want to book a stay at these incredible villas.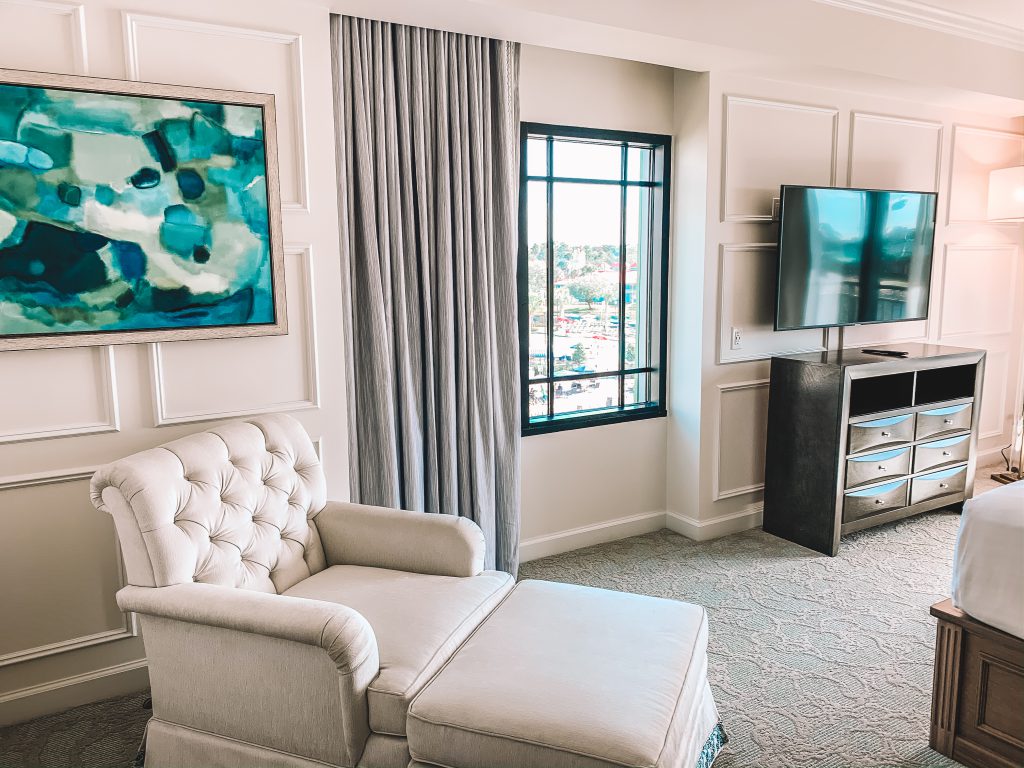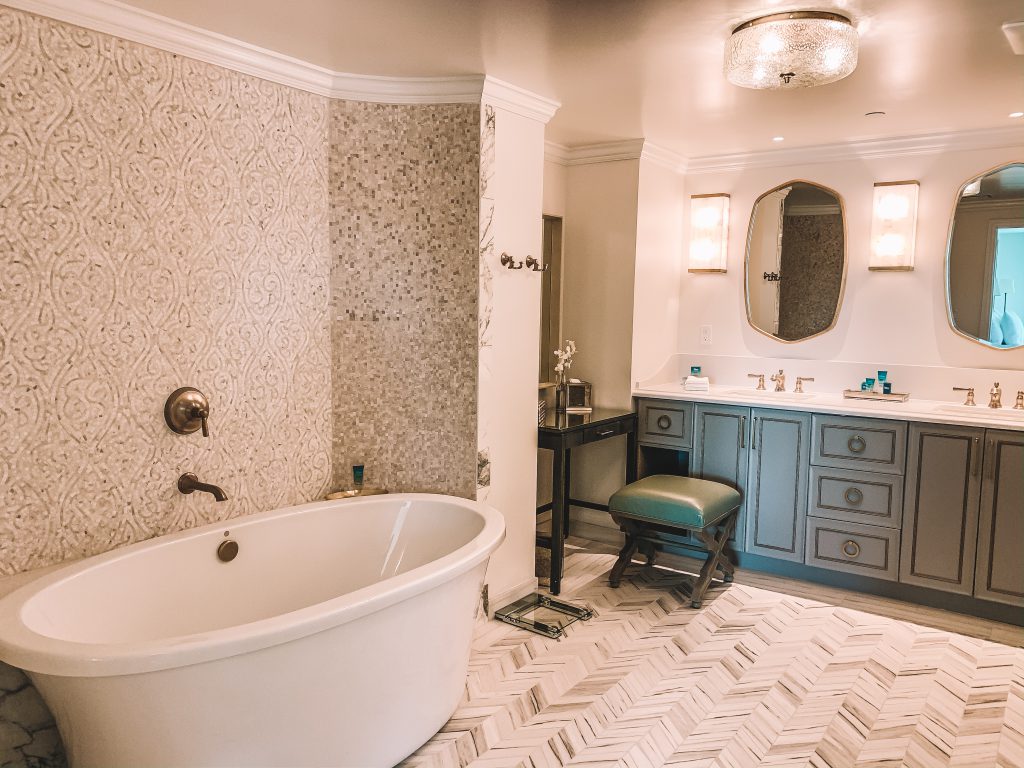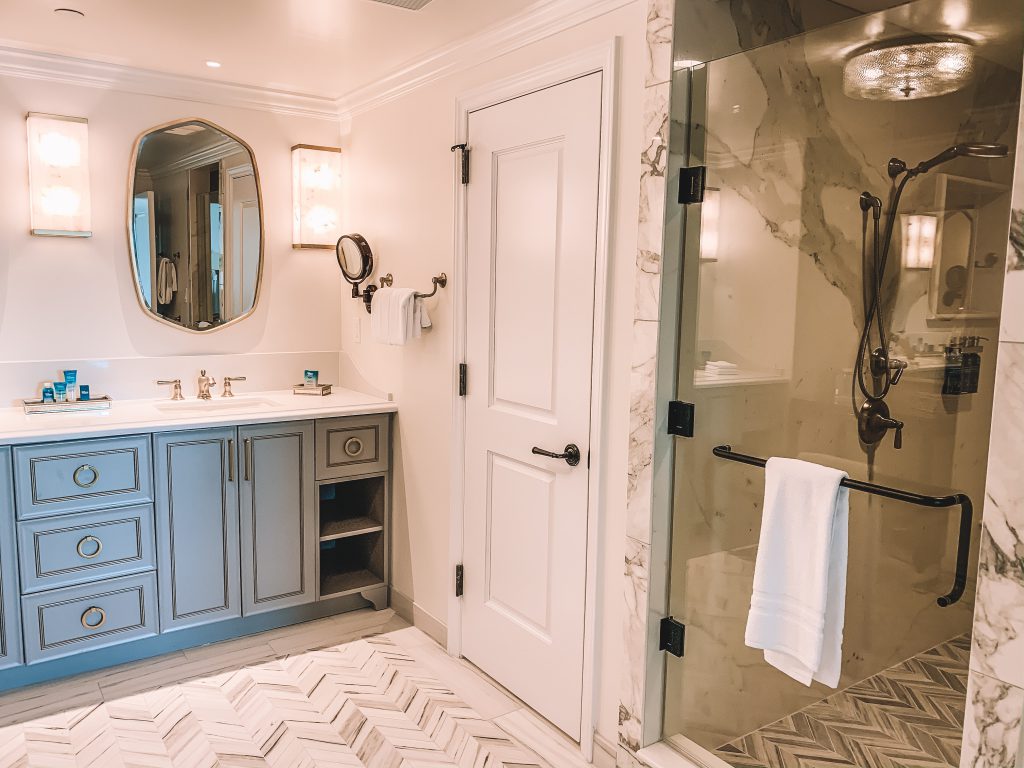 These villas accommodate up to 12 adults and also include a full kitchen with an island, formal dining area and 3 full bathrooms.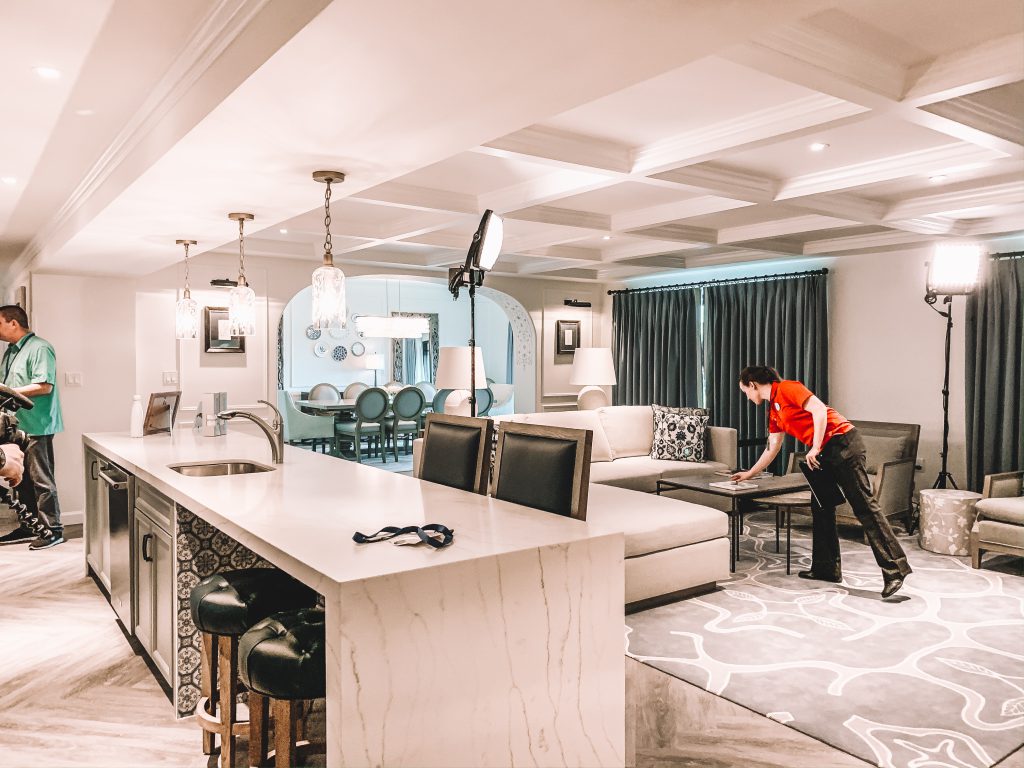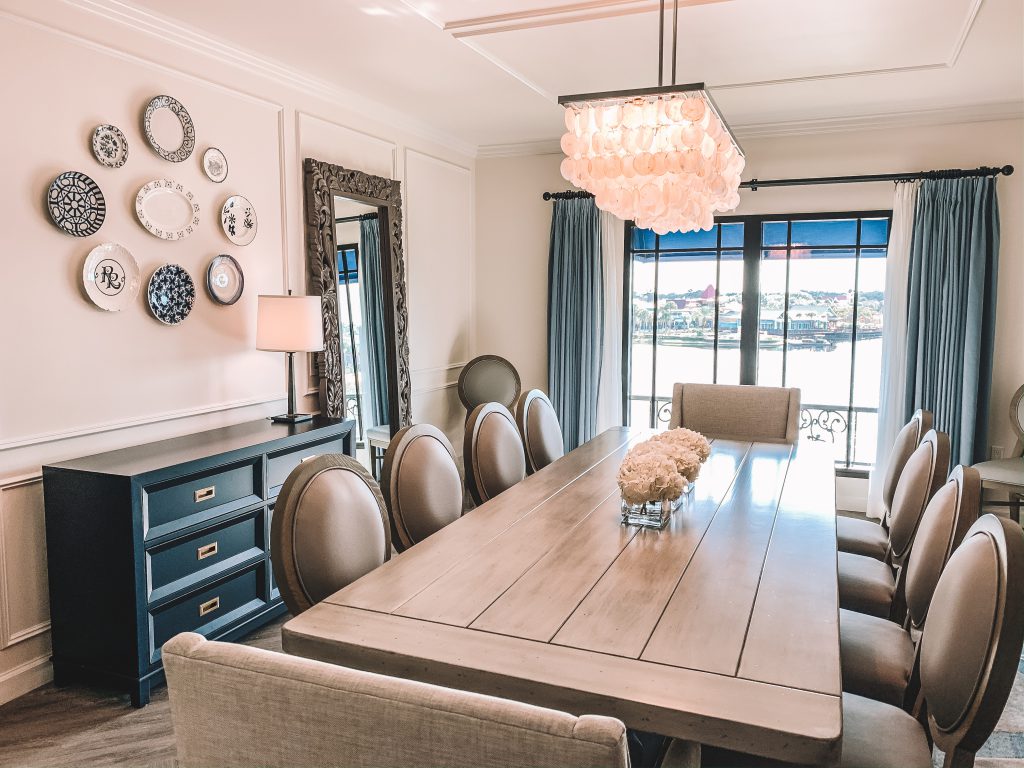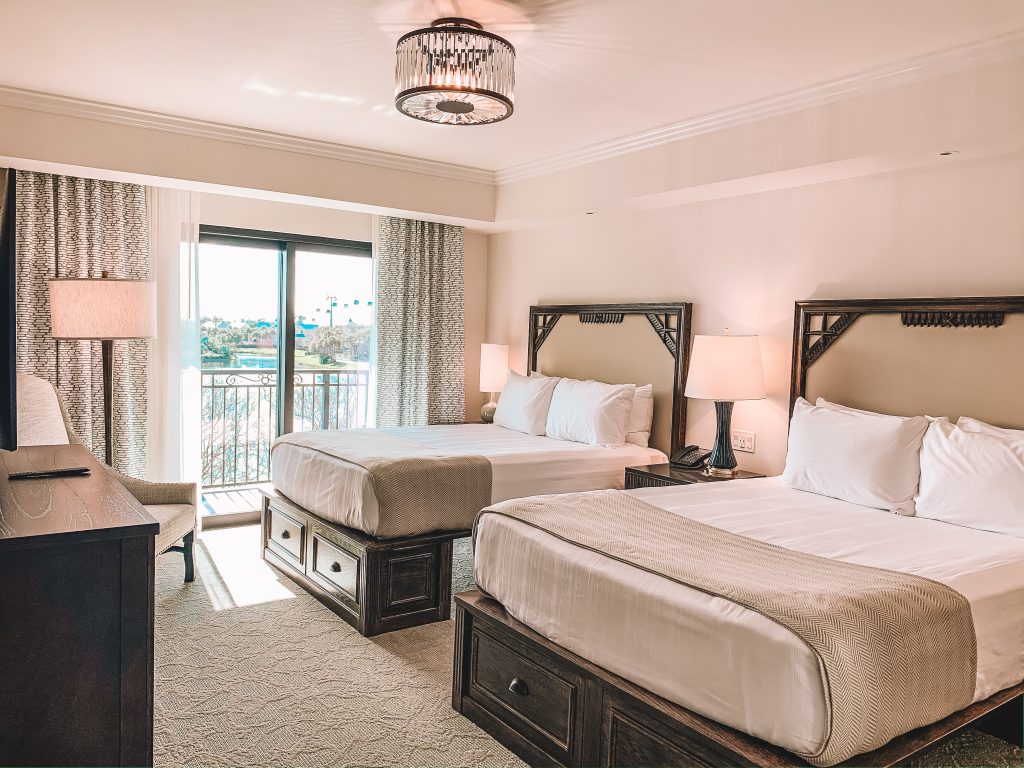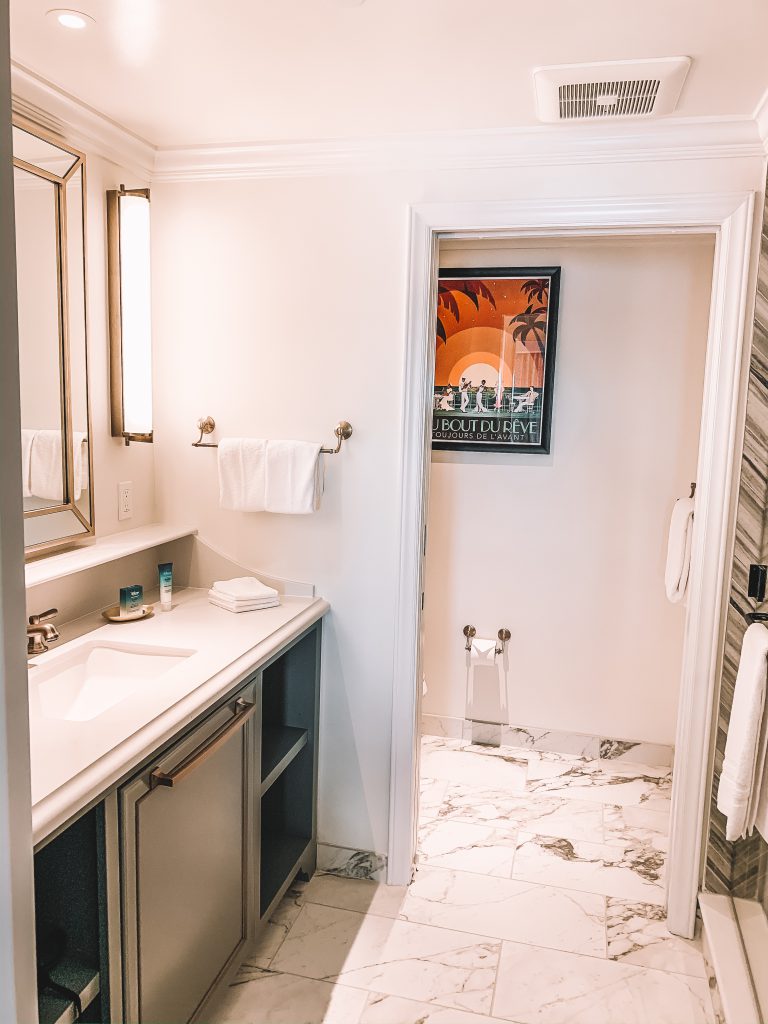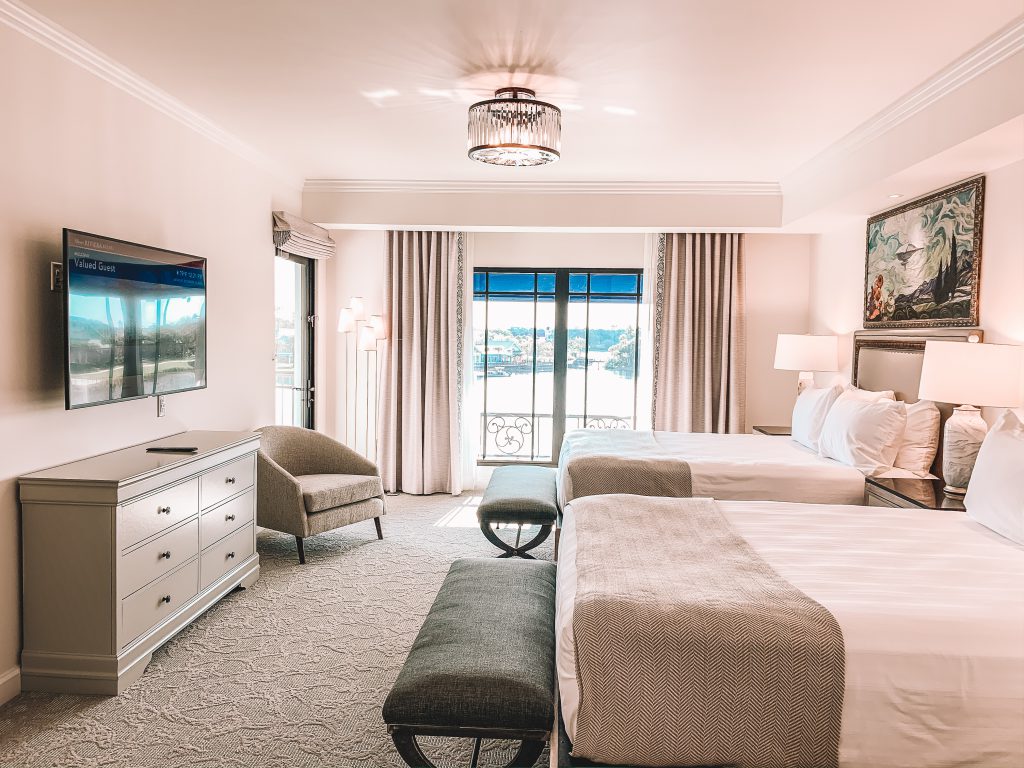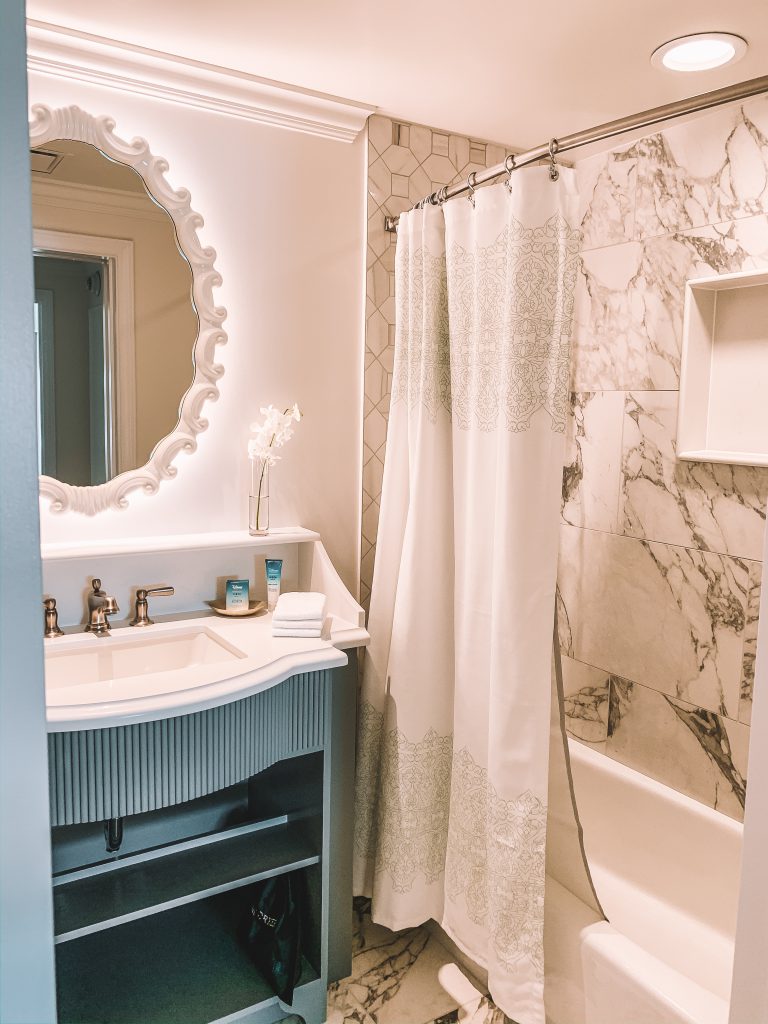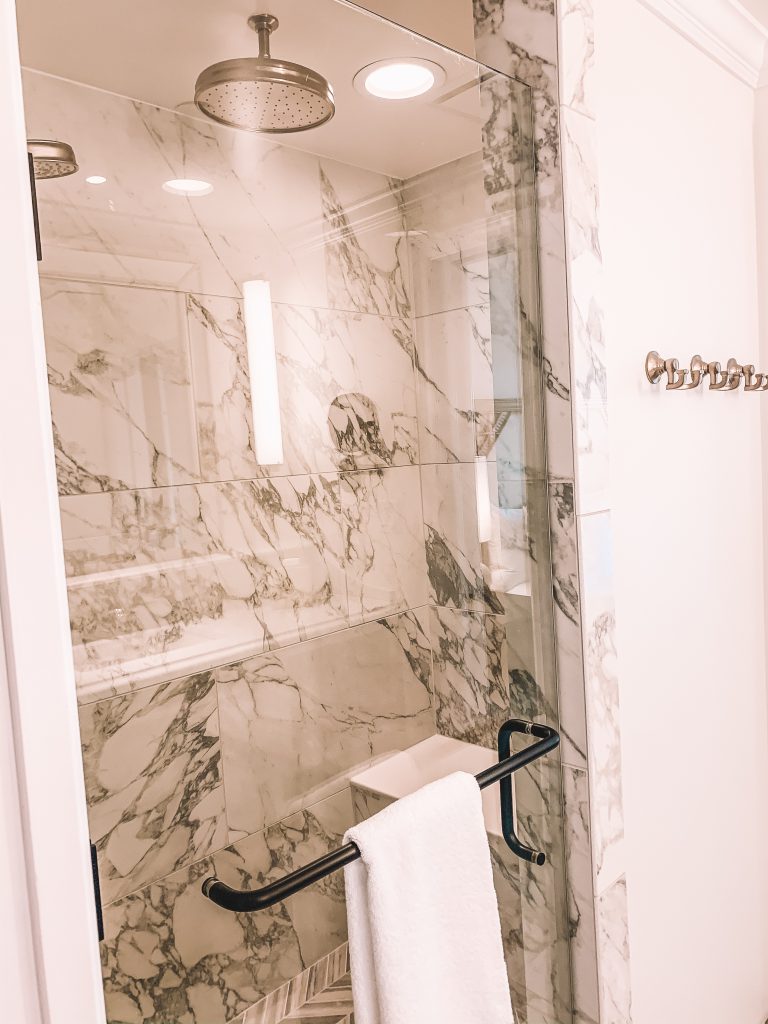 It will feel like your home away from home!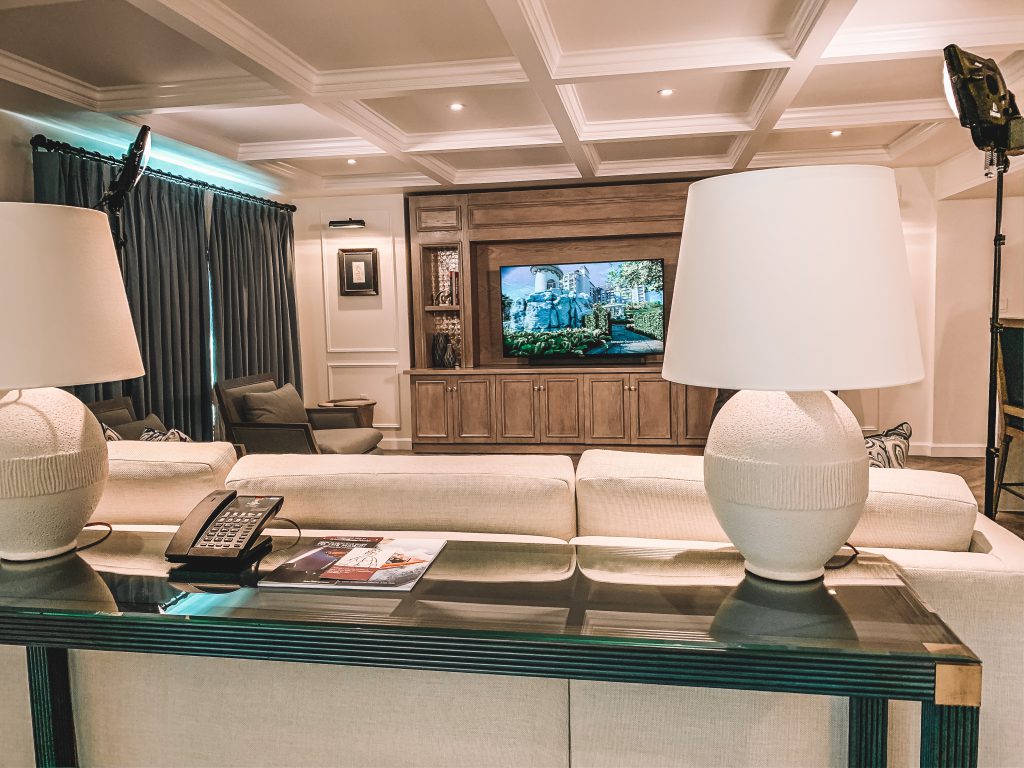 The Amenities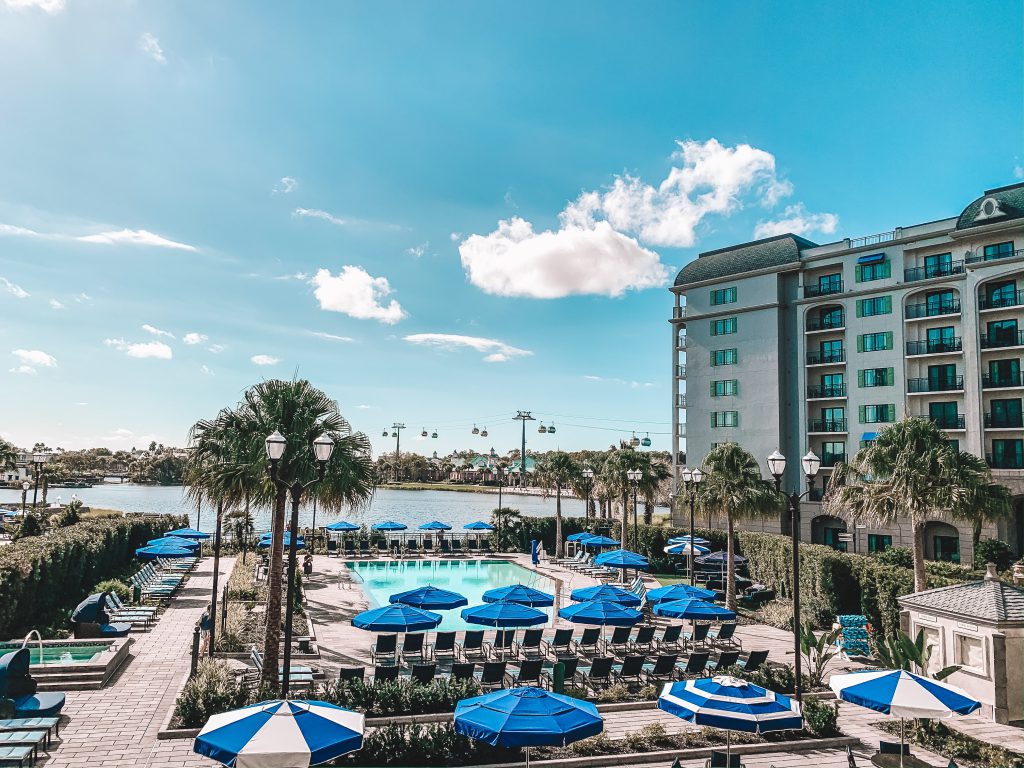 The pool areas at Disney's Riviera Resort are truly spectacular. Surrounded by beautiful gardens and waterfront, they offer guests a great way to relax and enjoy the resort's amazing European backdrop.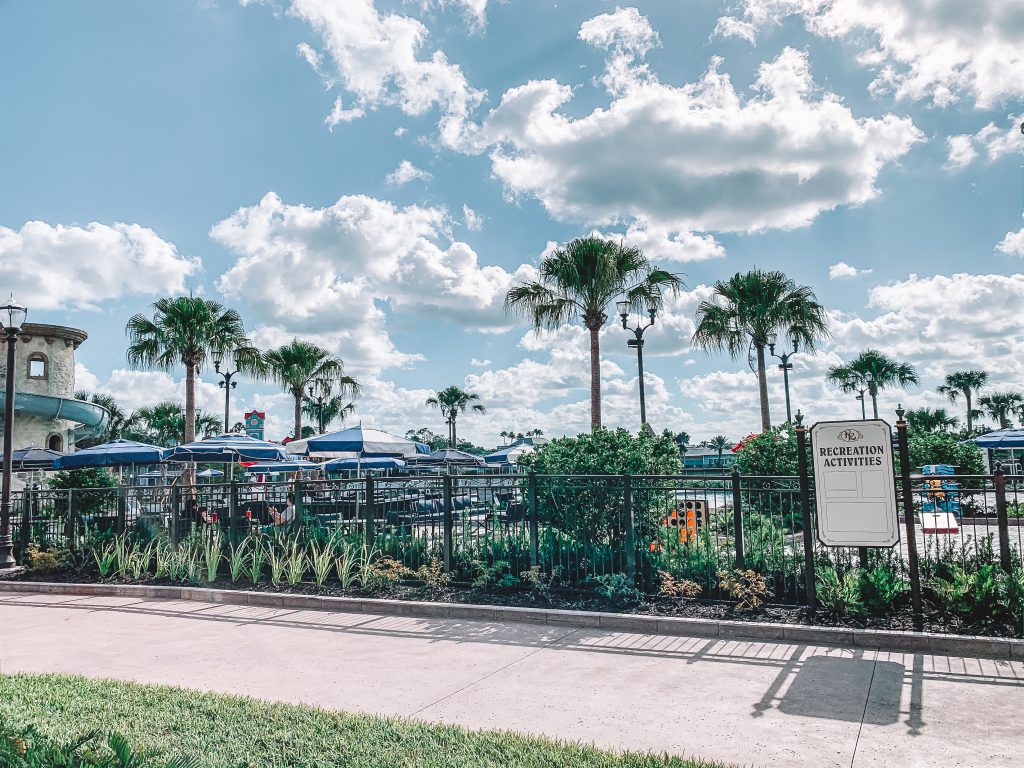 The main pool area is perfect for the whole family, offering a fun pool slide that winds around a stone tower.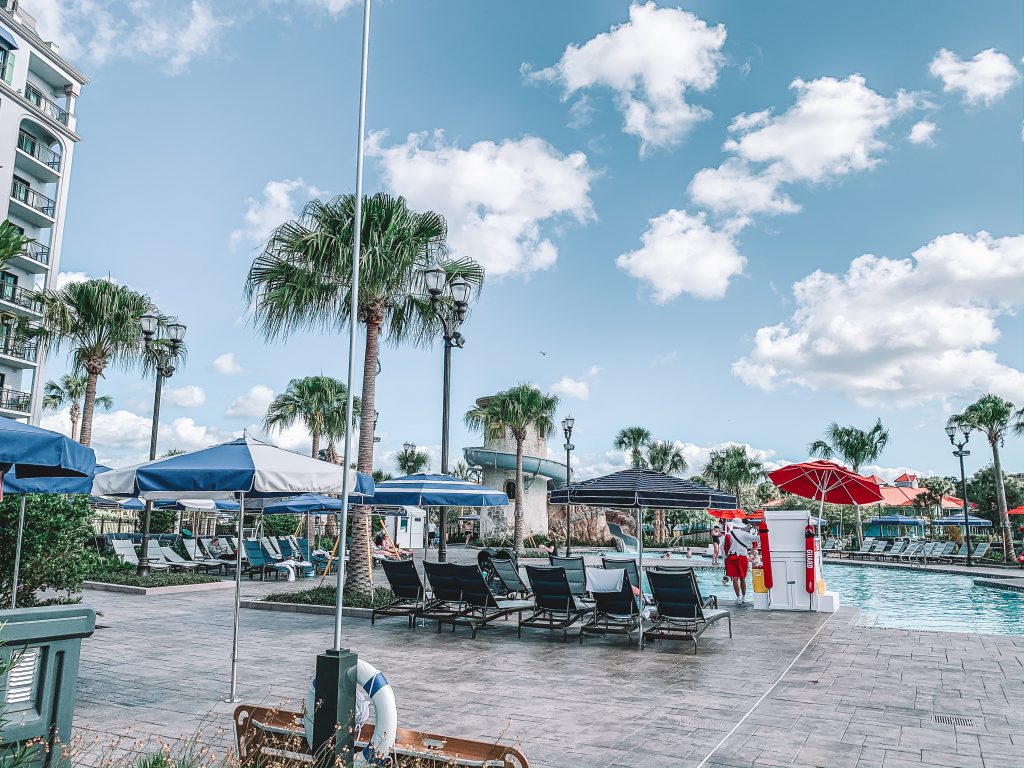 The little ones can splash and play at S'il Vous Play, a themed water area inspired by Disney's Fantasia.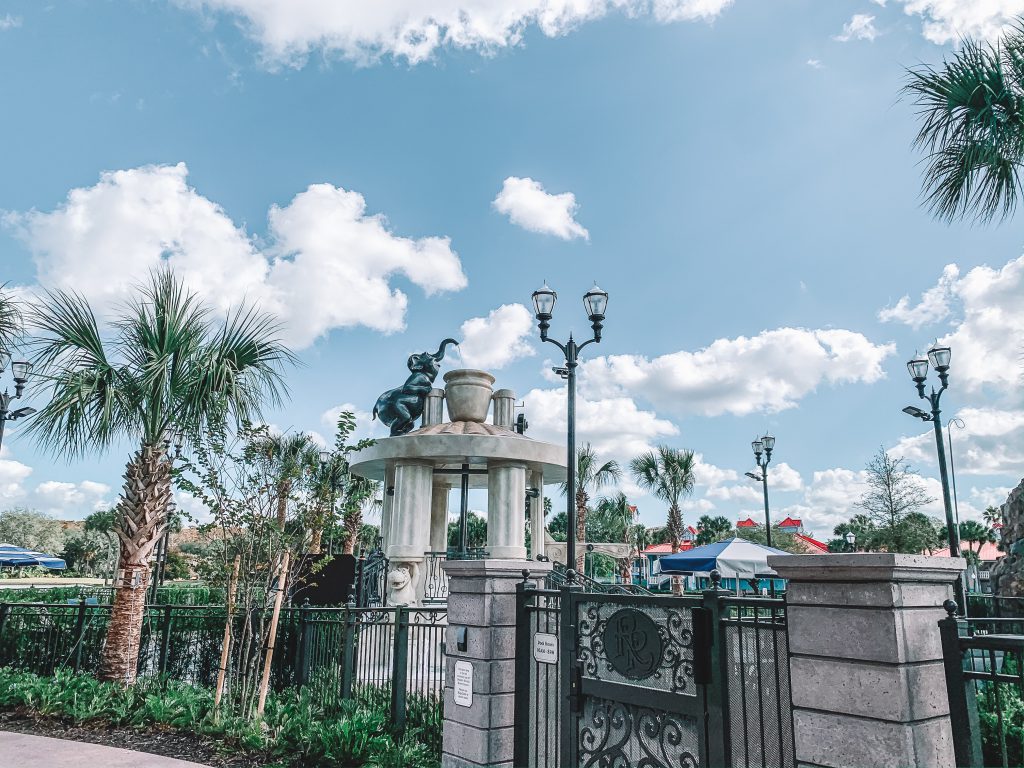 For a more relaxing and quieter atmosphere, guests can head to the Beau Soleil Pool.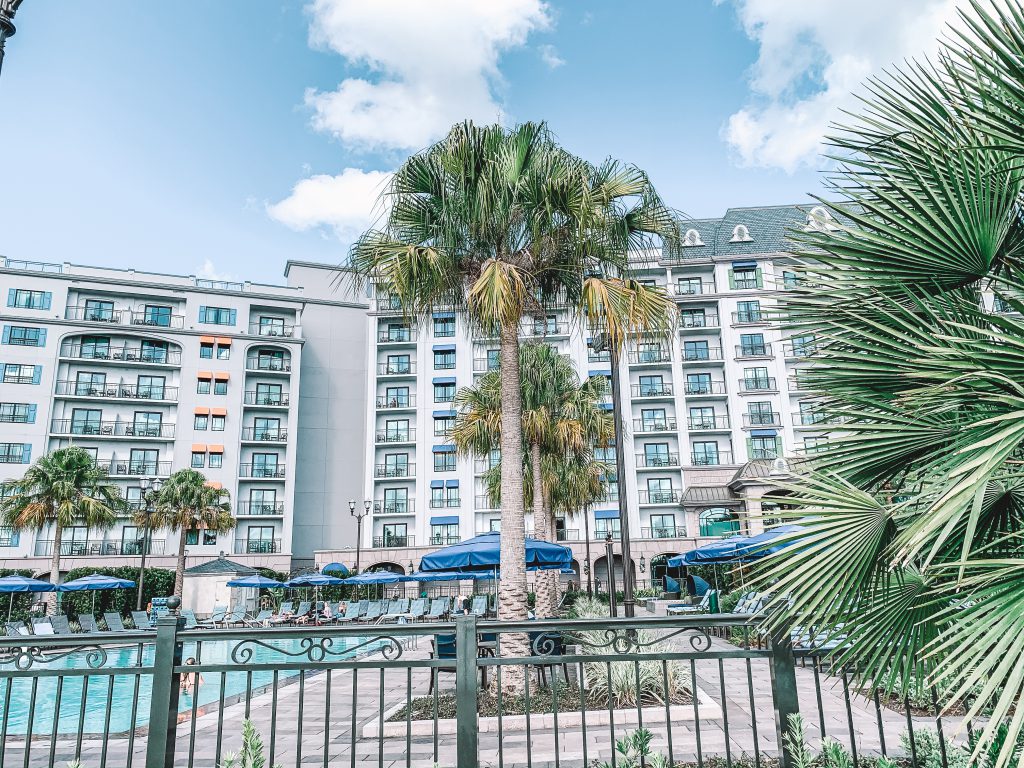 Disney's Skyliner Station
The Riviera Resort offers its own Skyliner Station for its visitors. Guests staying at the resort can conveniently hop on board the Disney Skyliner and be transported directly to Epcot or the Caribbean Beach Resort. At the Caribbean Beach Resort station, guests can then transfer and be taken directly to Hollywood Studios.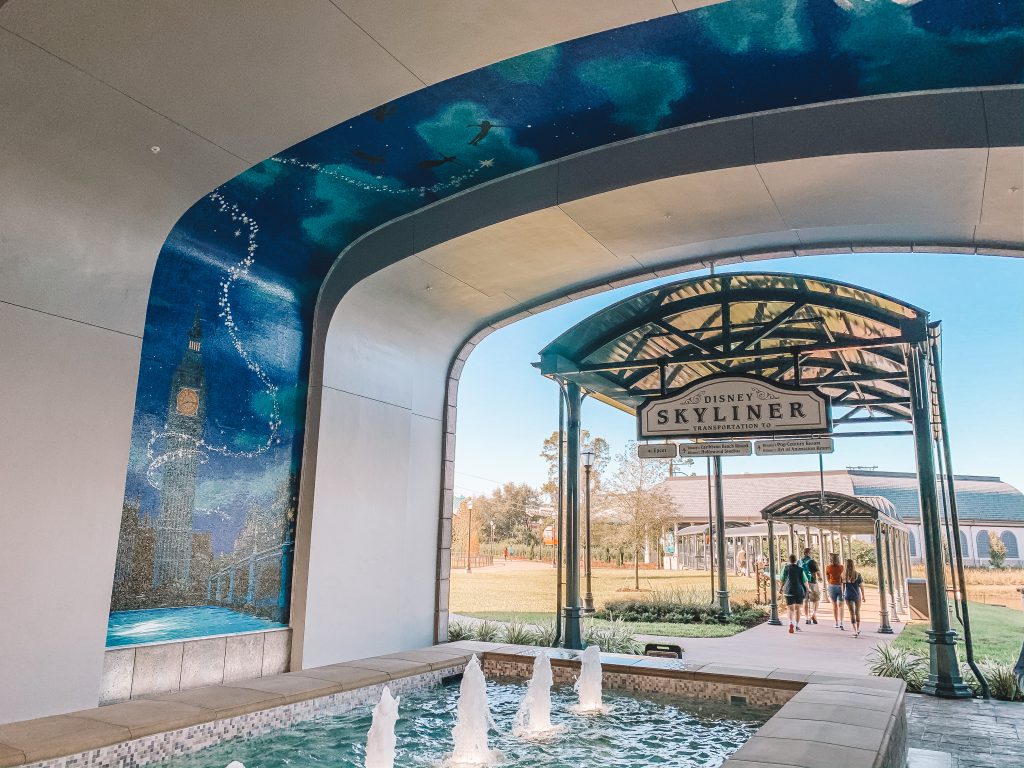 Don't forget to enjoy the beautiful mosaics that greet guests by the resort's Skyliner Station. They are absolutely magnificent and feature images from Disney's Tangled and Peter Pan movies. The theme of flight is evident in the artwork which is fitting at its Skyliner location.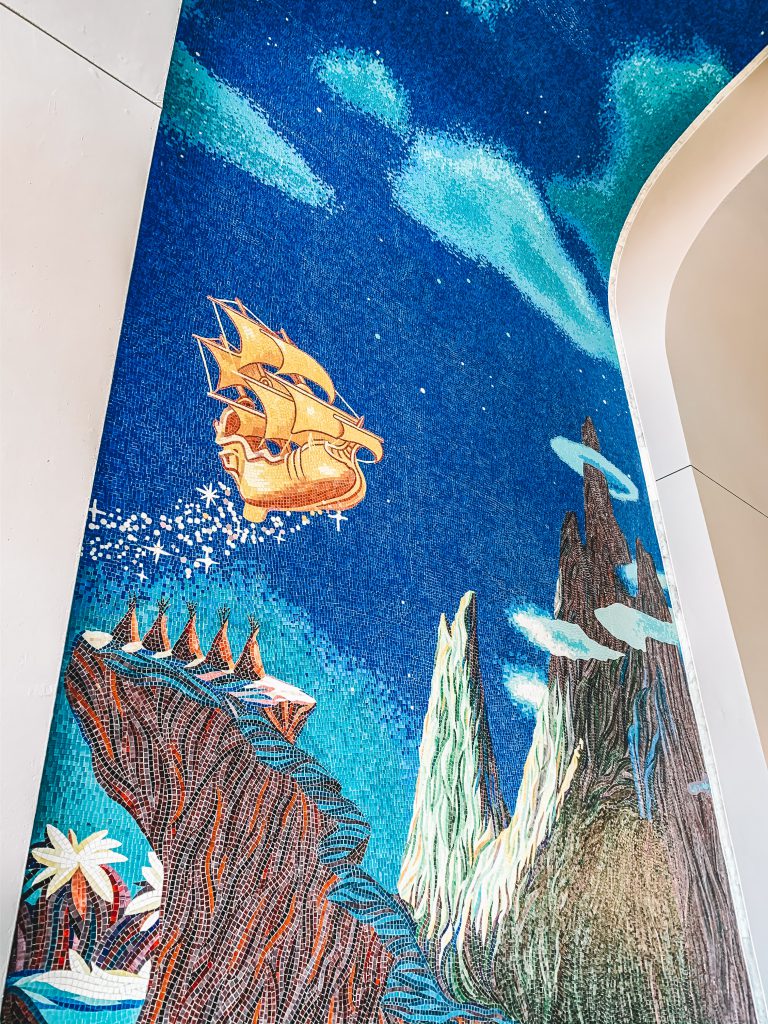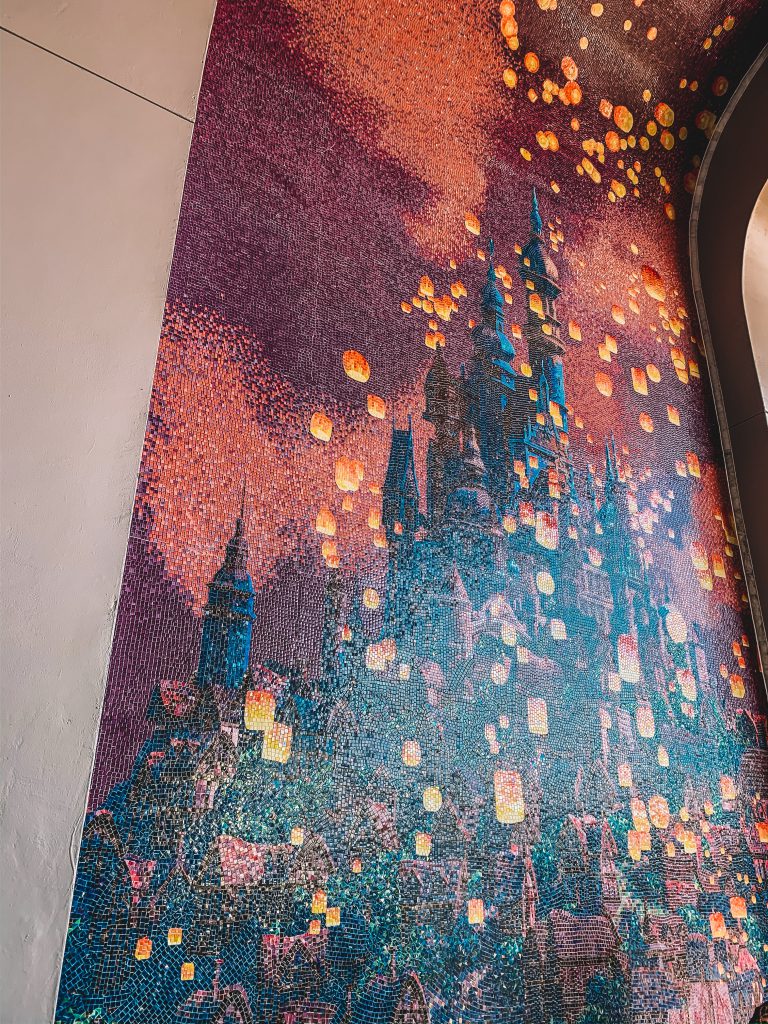 Overall Thoughts
Disney's Riviera Resort is an astounding resort, offering guests the luxury and beauty inspired by the countries of France and Italy.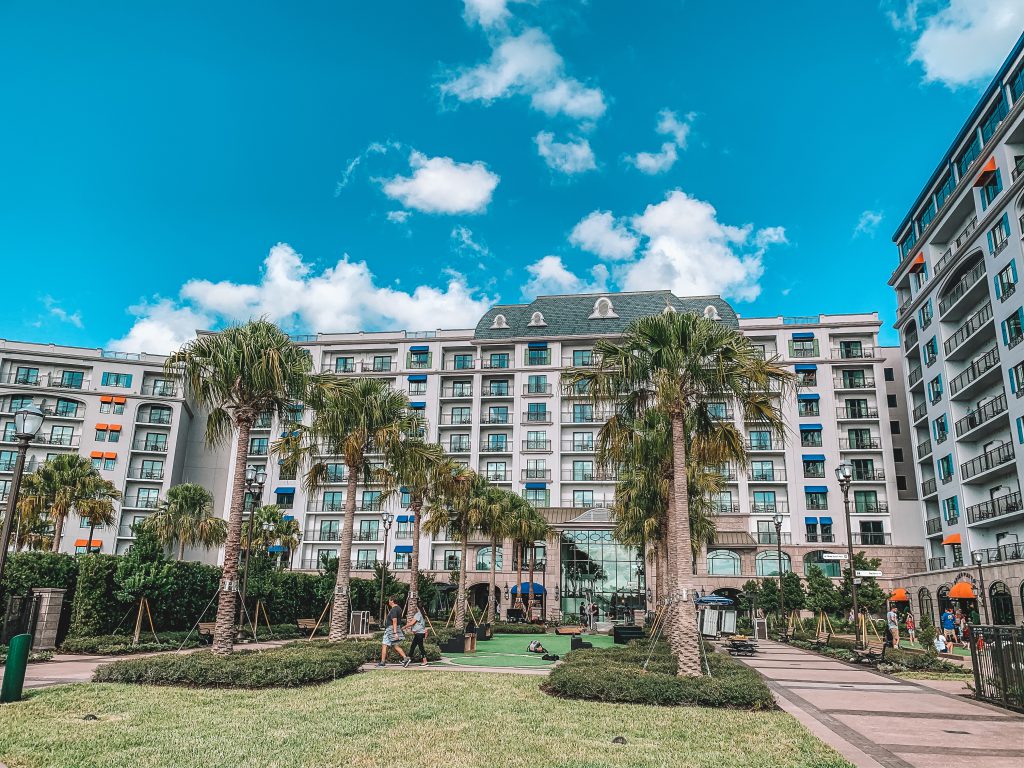 The food, decor, and even the artwork found all throughout the resort will transport guests to a time of elegance with that touch of Disney charm we all love. For more information or to make a reservation visit the Walt Disney World website.
I had a wonderful time exploring this resort. Thank you Walt Disney World for the invitation!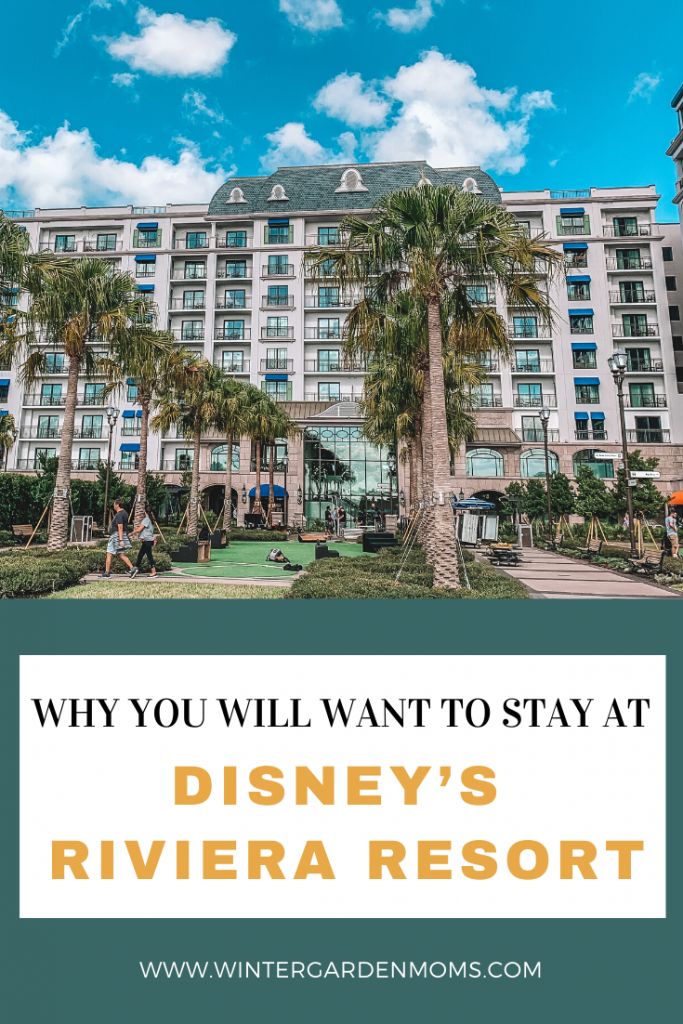 Will you be planning on staying at Disney's Riviera Resort on your next visit? Let us know in the comments below!