We were recently in the Winter Haven area for the day and had the chance to check out Union Taproom. We had such a great time at this family friendly hangout.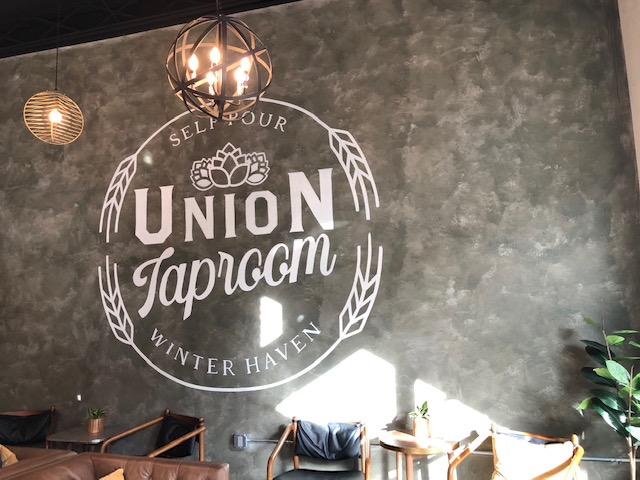 I'd highly recommend checking it out if you are in the area. Find it in the heart of Downtown Winter Haven in Polk County at 245 West Central Avenue, just a few minutes from Legoland.
What is Union Taproom?
Union Taproom is different from other breweries and bars because it is completely self-serve. They have 32 types of craft beers and ciders, 2 types of domestic beers, 4 types of wine, kombucha, and cold brew coffee on tap. They also sell bottled soft drinks and juices.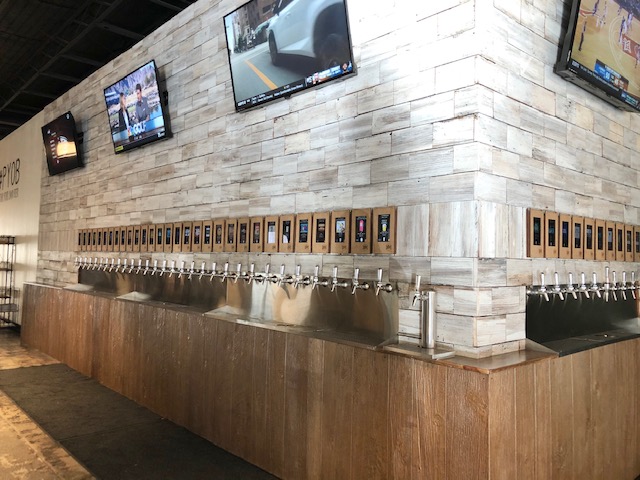 You start by checking in and presenting your ID. You will then be given an RFID bracelet and directed toward the tap walls. Each tap has a screen that displays what it is, a description of the beverage, and the price per ounce. You'll scan your bracelet to the RFID point on the tap to unlock it and then fill your glass with as much or as little as you'd like.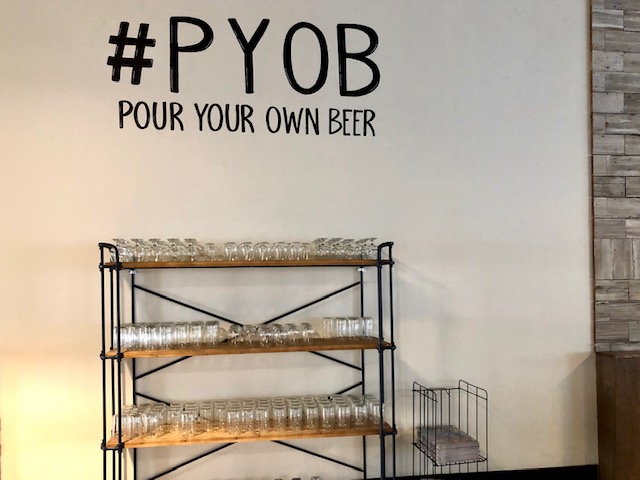 You will be charged per ounce which is great because it gives you the opportunity to try lots of different varieties without having to commit to an entire glass of something you might not enjoy.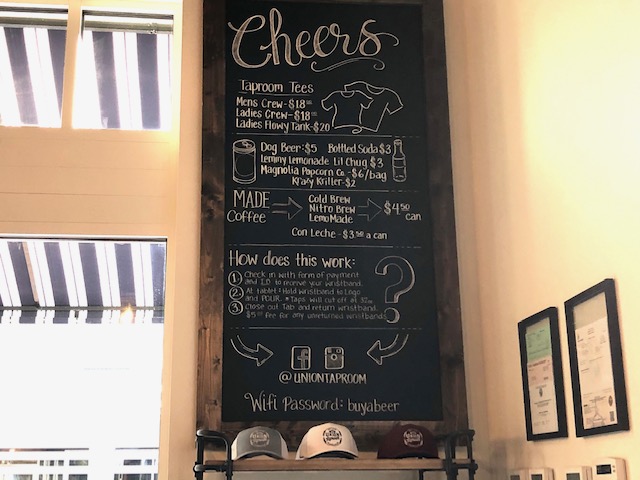 I also like the checks and balances they have put in place to make sure everyone is drinking responsibly and not getting out of hand. Your bracelet locks and won't allow you to pour any more after a designated number of ounces. This means you need to check in with the employees at the front desk. They will quickly chat with you and determine if they think it's safe to unlock another round of ounces.
They have plenty of great seating areas to chat with friends, watch a game on the TV's, or even hang out on the back patio for a game of Jenga or cornhole.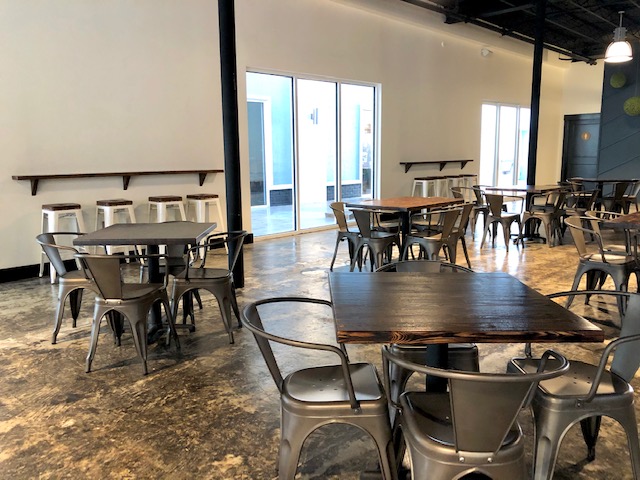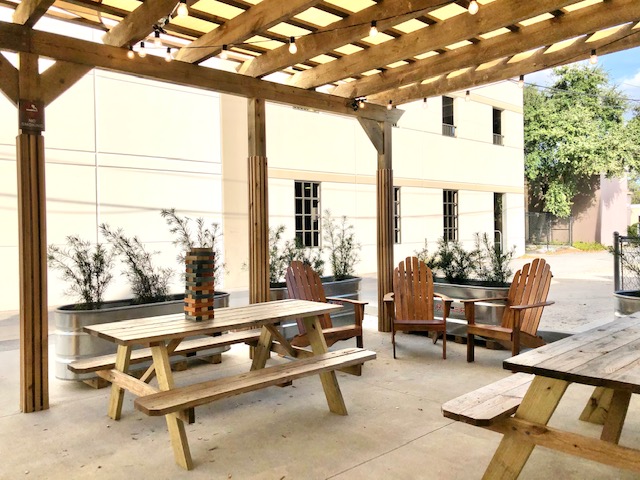 In the evening, they have food trucks and often live music or events like themed trivia. Plus, being right downtown means that they are in walking distance to lots of great restaurants.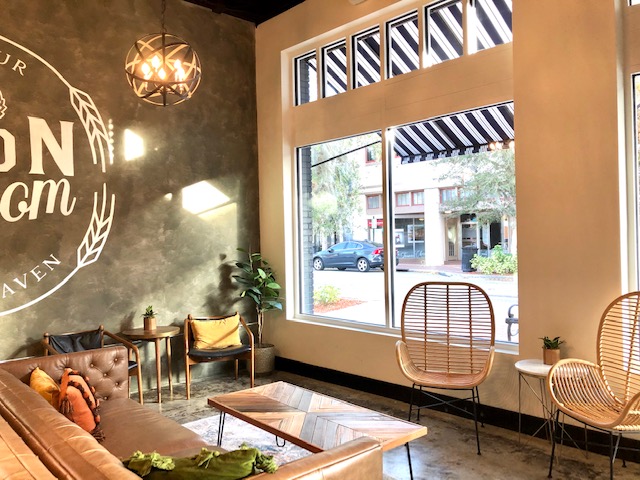 If you find yourself in the area, I'd highly recommend checking out Union Taproom! The laid-back vibes and friendly environment make it a perfect weekend hangout or date night destination. It's also a nice stop off on your way to or from Legoland.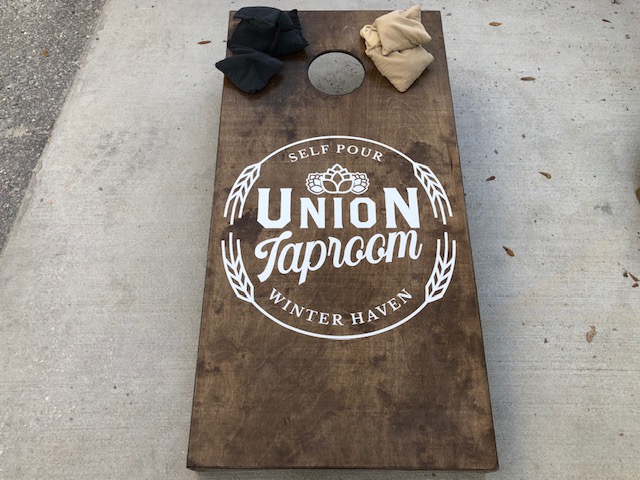 Have you visited the Union Taproom? Let us know in the comments below!