Need a last minute idea for some Valentines?
This week our family went to Epcot's Festival of the Arts. My children absolutely love this festival and all the fun artistic things to do during it. So when I found these cute "Hope your Valentines is colorful" gift tags in Target's $1 section, I knew they would be perfect for our Valentines.
We ended up picking out these Crayola markers to go with them. They each have 3 fun colors in one marker! My kids have loved them.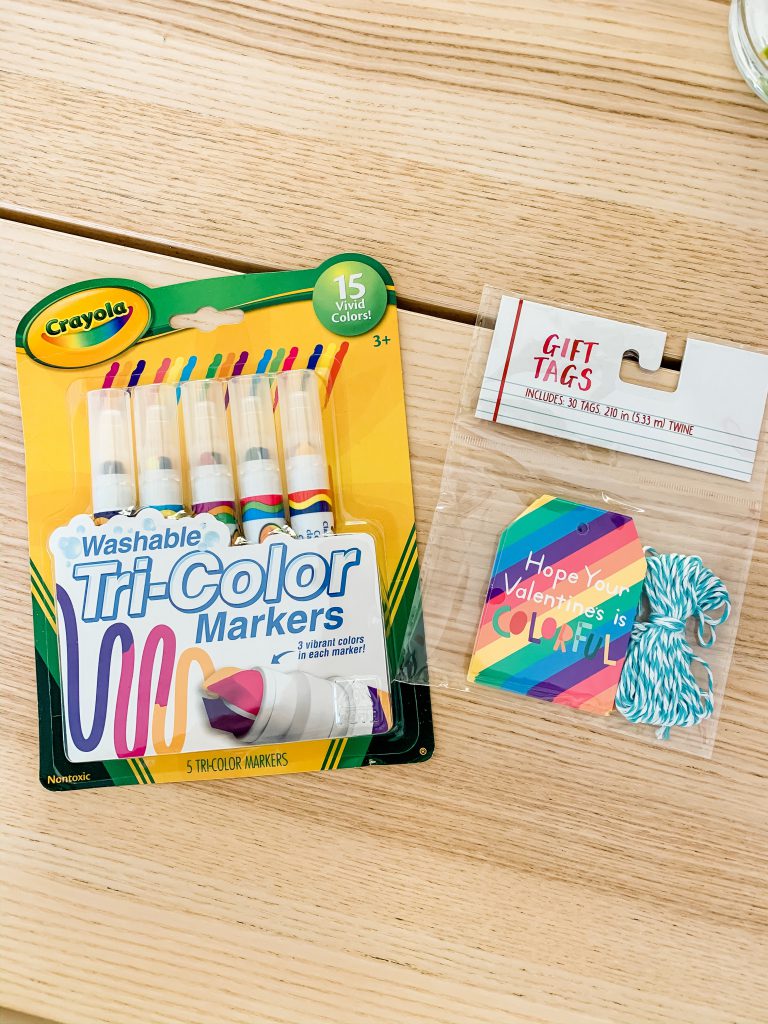 I simply took the ribbon that came with the tags, cut and looped it through the tag and wrapped the excess around the makers! Voila! A bright and fun little Valentine!
There are of course a million different ways you could do this. Markers, special crayons, glitter, glitter pens, stickers, small watercolor sets!
You could also make and print your own tags on cardstock that have different sayings:
"Hope you have a Bright Valentines!"
"Our Friendship is a Masterpiece!"
"You make my world sparkle!"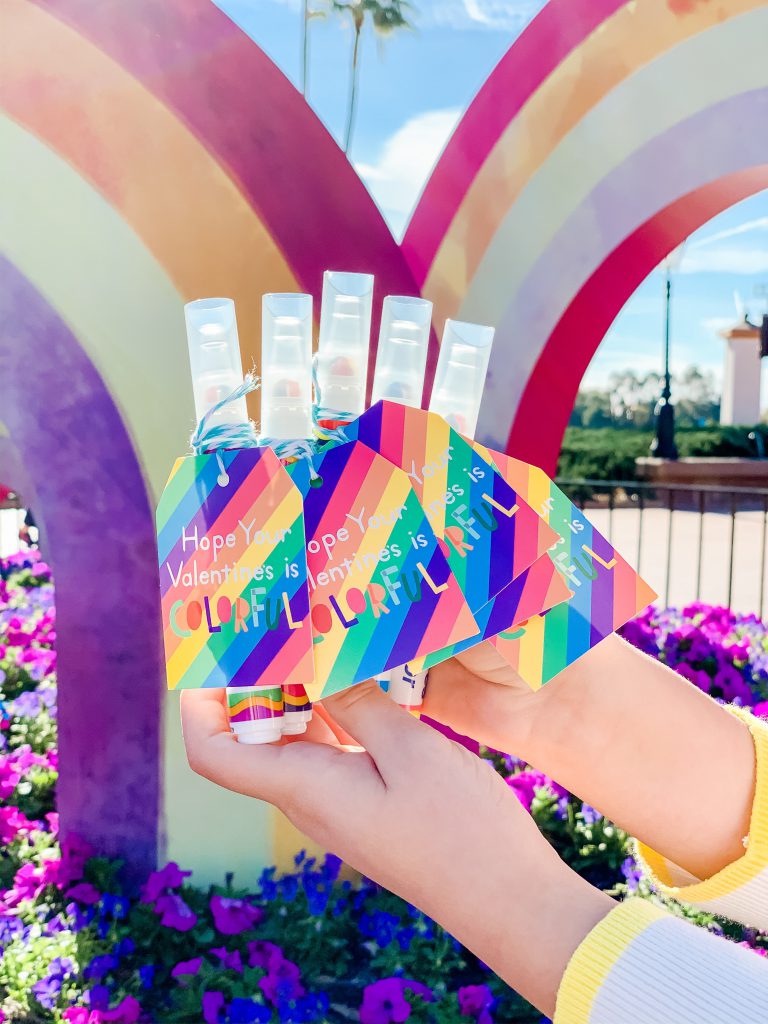 I hope this brings some fun and inspiration to your Valentines!