Celebrations have looked a little different the last few months and with Fourth of July right around the corner, many of us are looking for some fun ways to celebrate at home this year. Here are some simple ideas that your kids will enjoy creating at home this holiday weekend!
Patriotic Jewelry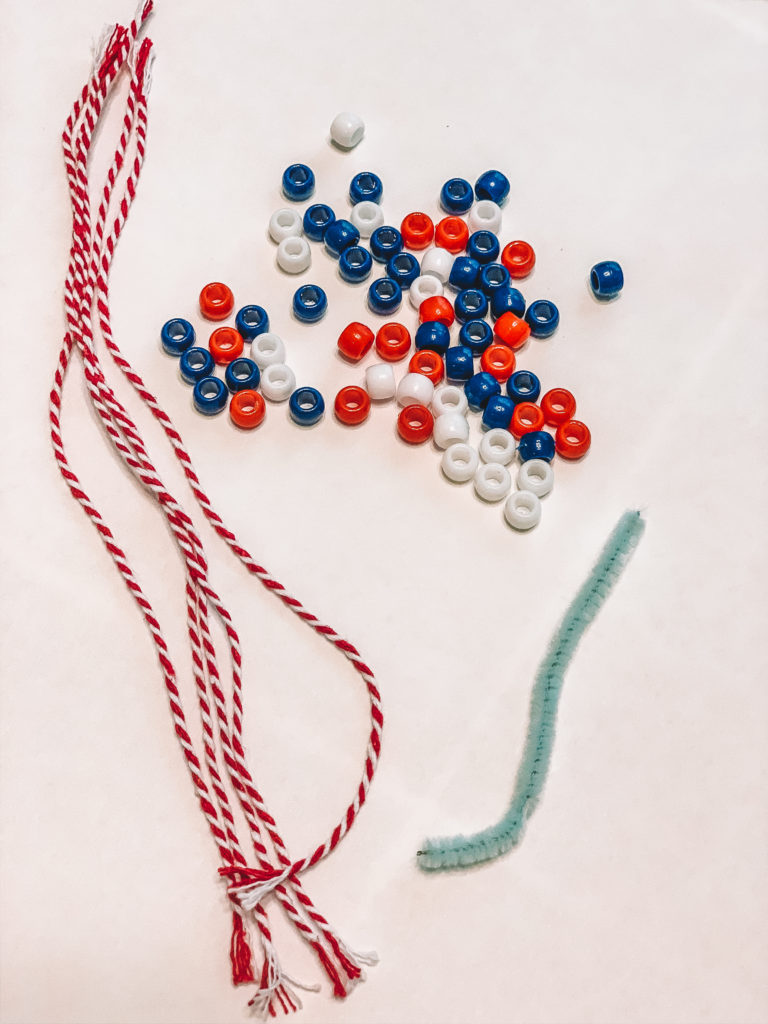 What You Need:
pony beads (red, white, and blue colors)
string/ pipe cleaners (patriotic or any color)
Directions:
Grab a small amount of beads and mix the three colors together, then have your child practice sorting colors by having your child divide the colors into 3 different piles.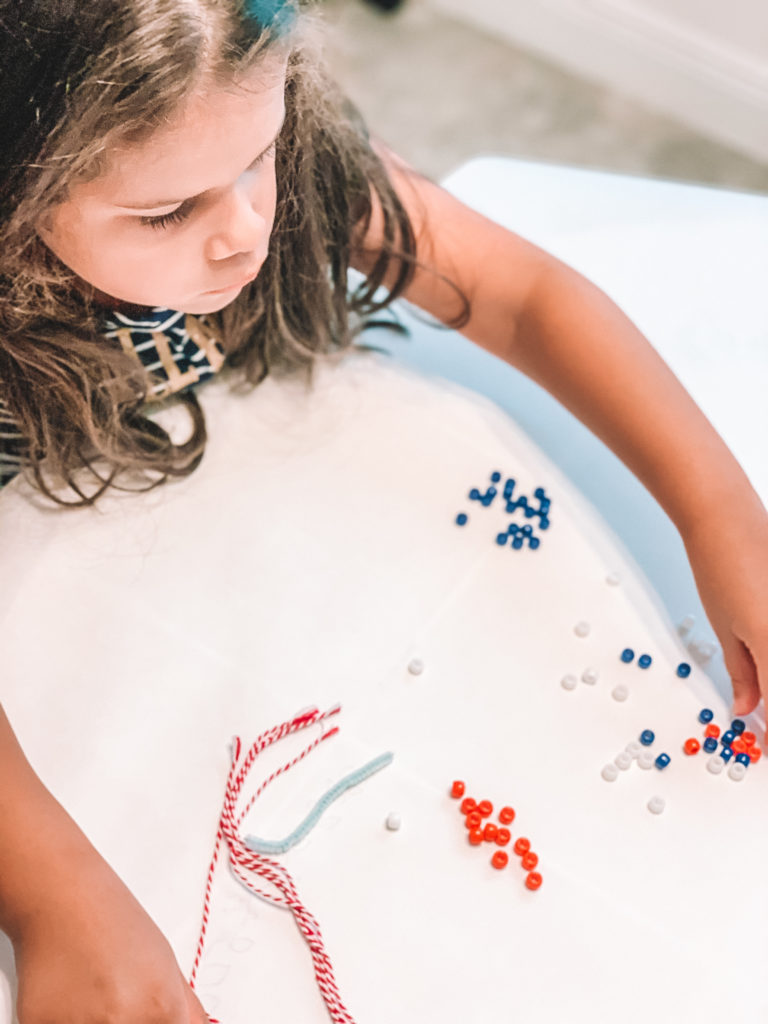 Once your child is done, they can begin lacing the beads using the string/ pipe cleaner to make bracelets and rings.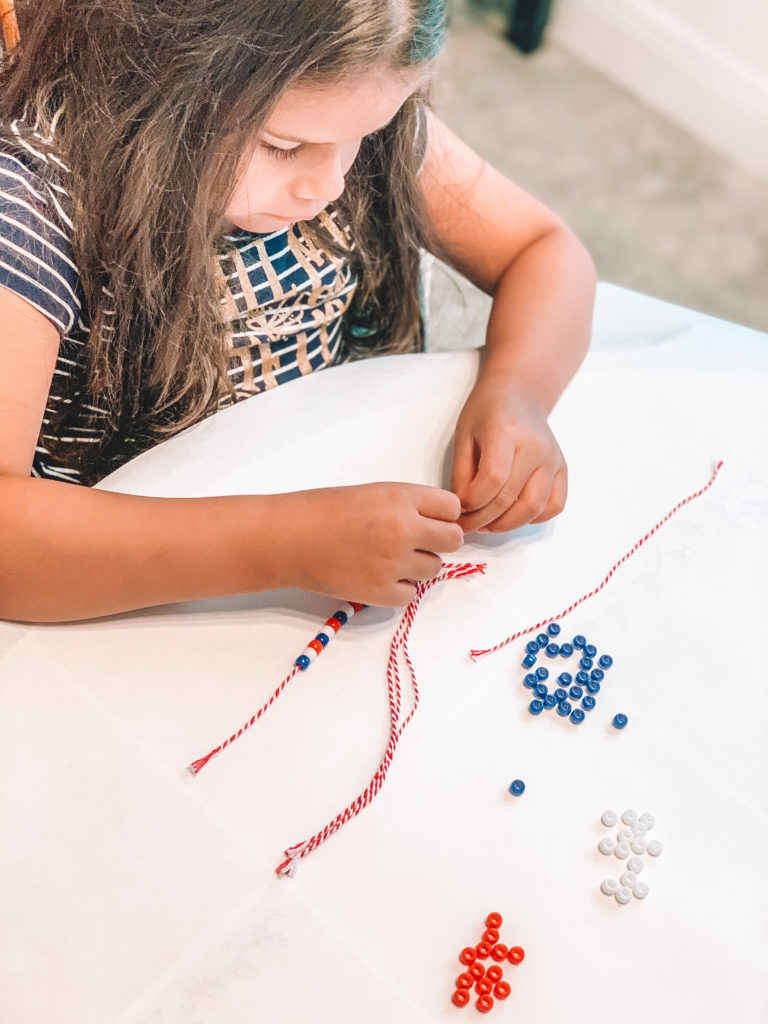 This is such a wonderful activity to develop fine motor skills and practice patterns, not to mention how much they will love wearing something they made!
Popsicle Flags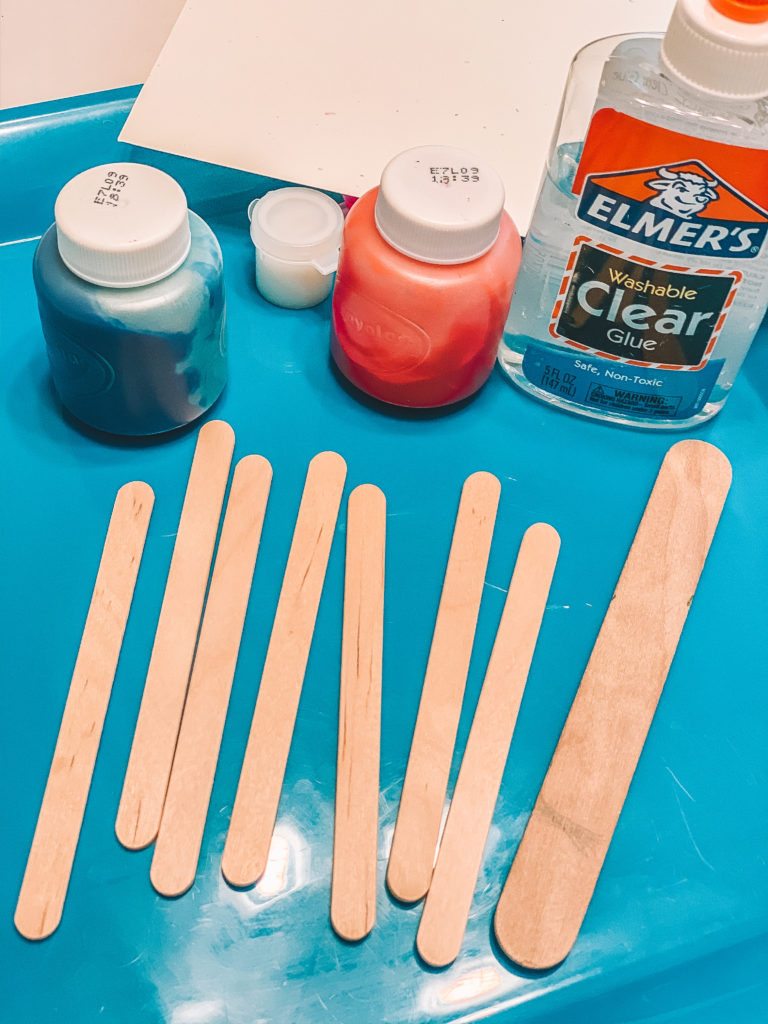 What You Need:
7 standard sized popsicle sticks
1 jumbo popsicle stick
red, white, and blue washable paint
school glue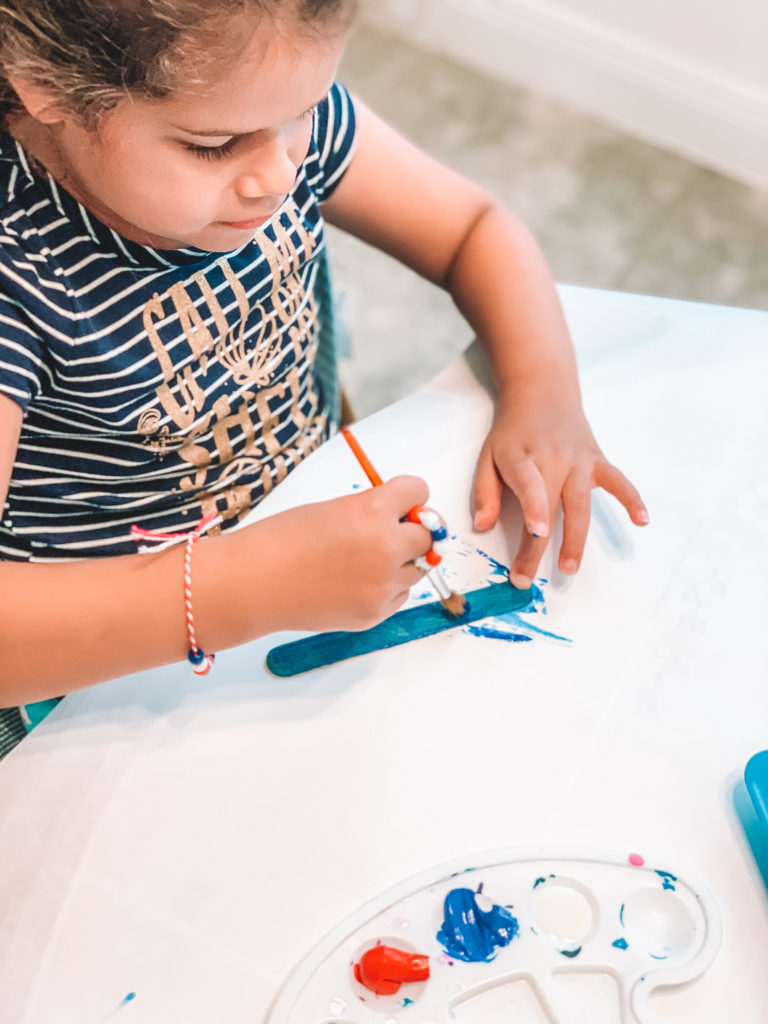 Directions
Have your child paint the jumbo popsicle stick in either of the three colors (you can also skip painting it all together).
Paint five of the standard popsicle sticks as the stripes of the flag by having your child alternate between the red and white paint on each one (make sure to only paint each halfway though).
Have your child paint the other half of these popsicle sticks blue. Let dry and then have your child add some white stars on top of the blue.
Paint one of the remainder popsicles sticks in red, and the other in white. Let dry.
Add some school glue to half of the jumbo stick and have your child glue standard popsicle sticks in the correct pattern to make an American Flag. Make sure to let it dry before displaying it.
Firework Painting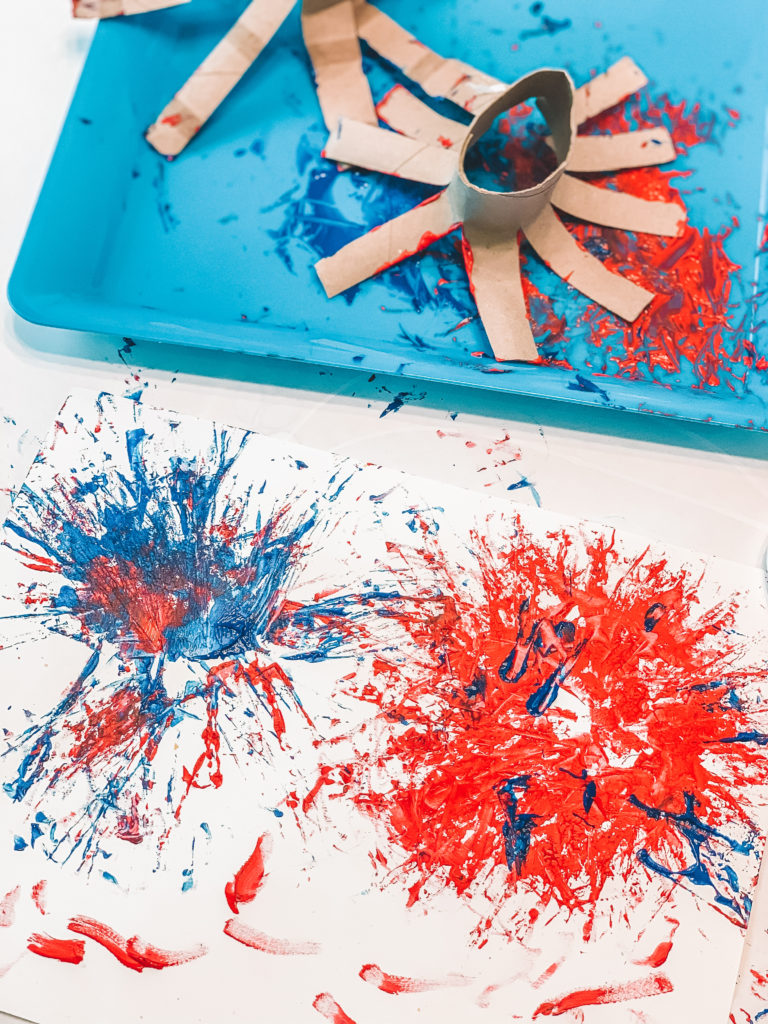 Looking for a great craft to do using those tissue paper rolls? This creative painting is definitely a great way to recycle those rolls and and a fun way to paint some 4th of July fireworks!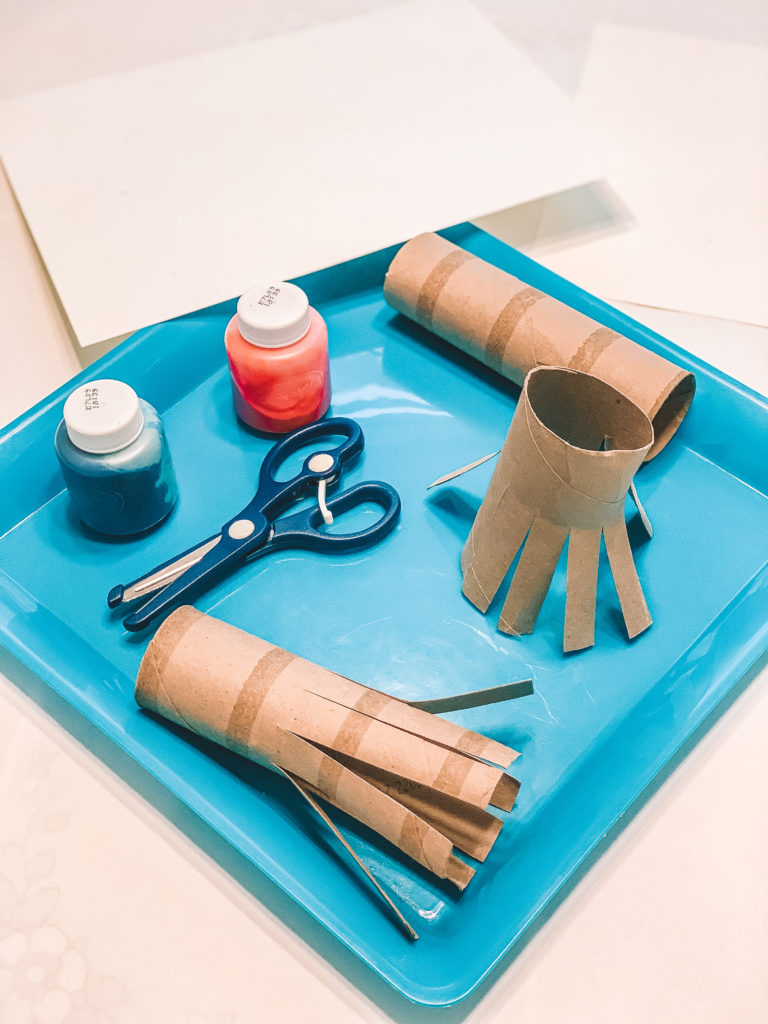 What You Need:
2 tissue paper rolls for red and blue colors
white construction paper, cardstock, or printer paper
red and blue washable paint
Directions
Cut the roll into strips.
Dip one roll with red paint and the other in blue.
Press each down on the white paper. Slightly twist and lift the roll to reveal your firework.
Repeat this many times as you'd like for a colorful effect.
Red, White, and Blue Cake
This is such a delicious and simple dessert that your little ones can prepare with minimal help from mom or dad!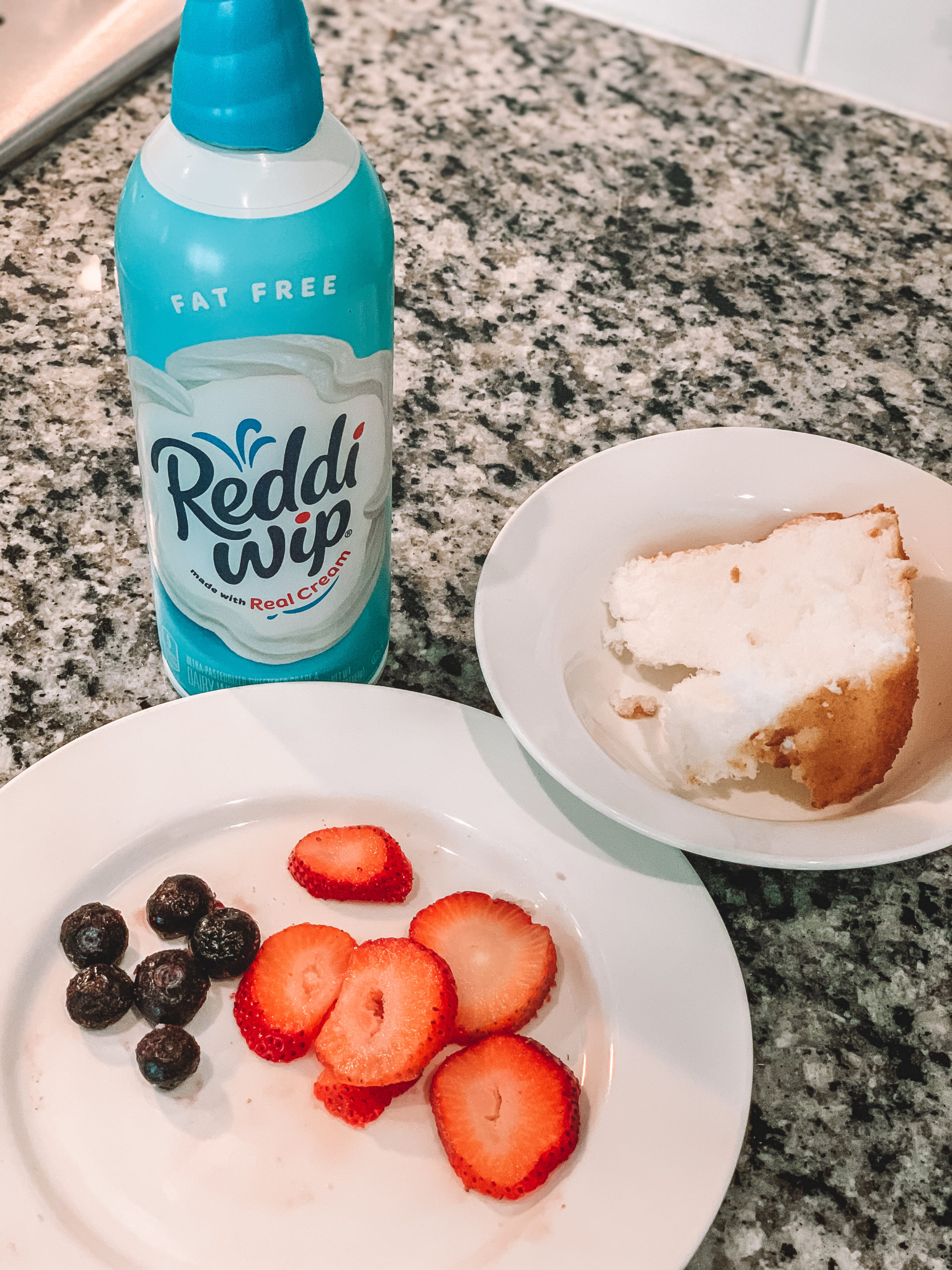 What You Need:
Angel food cake
strawberries
blueberries
whipped cream
any additional toppings you'd like to add
Directions
Cut a piece of the angel food cake and place it in a bowl for your child.
Next, have them get creative and decorate it using the strawberries and blueberries.
Finally top it off with some whipped cream! Feel free to add any additional fruits or toppings. So good!
I hope you give some of these ideas a try. Let us know in the comments below if you do!
Wishing everyone a safe and fun holiday weekend!