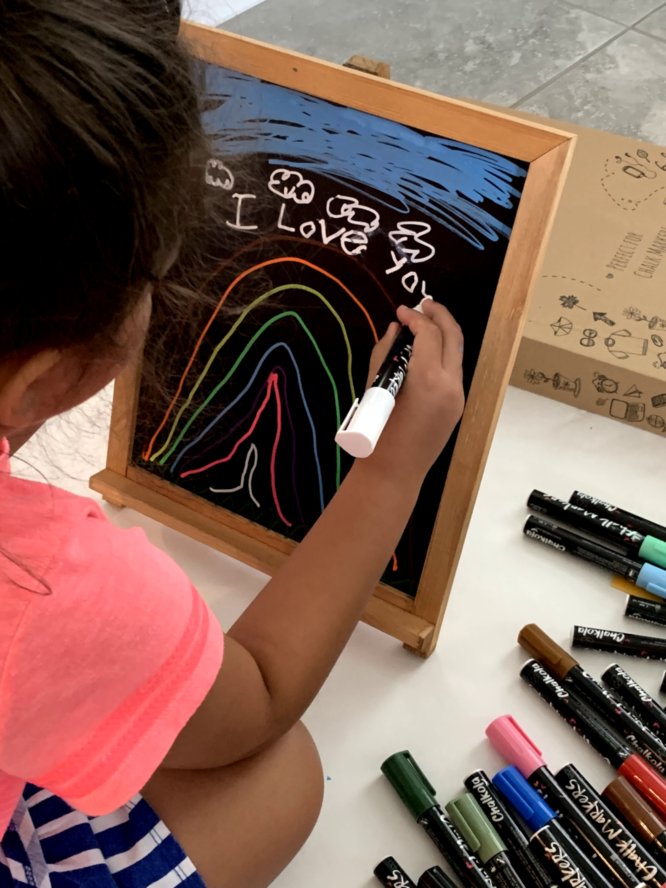 I received these Chalkola products in exchange for an honest review. The opinions are my own.
For the last few months, I have been having to find various ways to keep my child entertained (and having fun!) during this time at home. I love anything that can spark my daughter's creativity so when we received these products from Chalkola, I knew this would be perfect especially during this time.
What is Chalkola?
Chalkola chalk markers are made with a kid safe, odor free, non- toxic formula. They work on basically any non- porous surface to create high quality colors while being washable and easy to remove. Our Chalkola chalk markers came in a bundle which also included a magnetic chalkboard.
So Many Vibrant Colors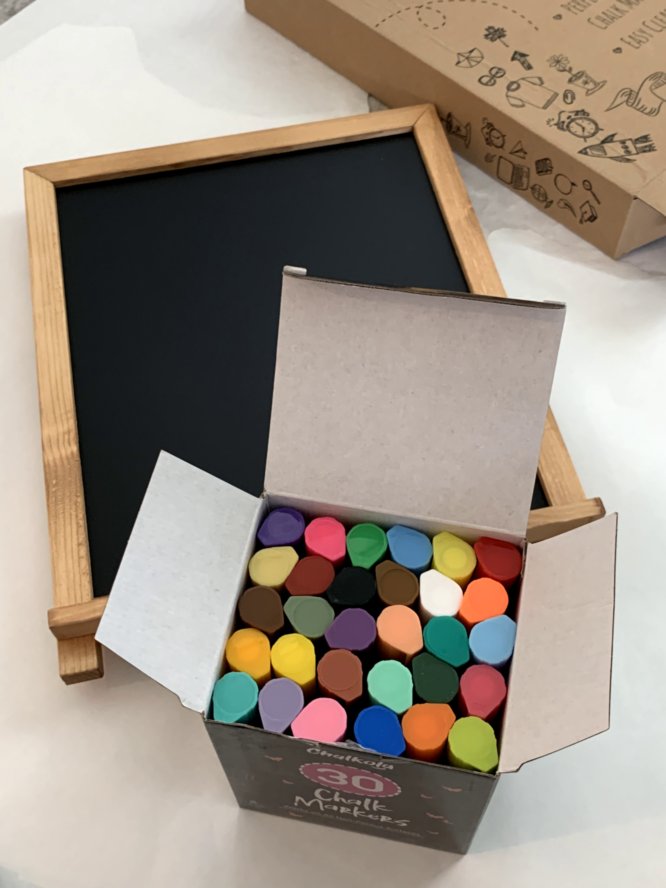 We could not wait to start drawing and creating as soon as we saw all those colors! We received the pack of 30 neon and pastel chalk markers and tried a few of them out on the chalkboard.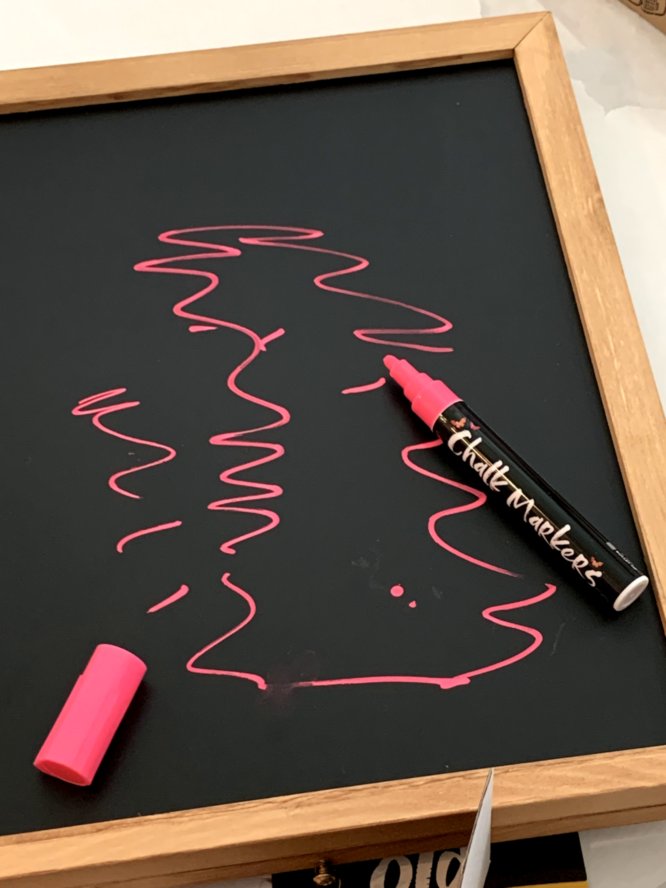 The colors were so pretty, vibrant, and glided smoothly on the chalkboard. Once we were done scribbling, I simply grabbed a paper towel and wiped it off the board. It was so easy to clean up the surface and start all over again!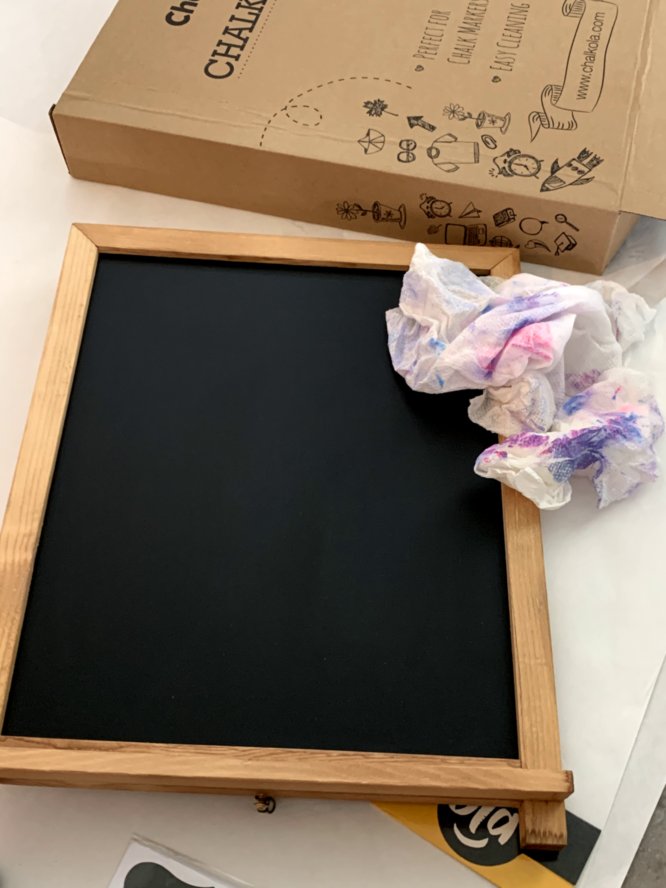 I'm so excited to try them for other craft projects. My daughter has been having fun using the chalk markers and chalkboard to create a new, daily drawing. However, I have a feeling this will be even more useful with school starting soon as I plan to do the virtual learning and will need fun, creative supplies like these to help teach my daughter from home.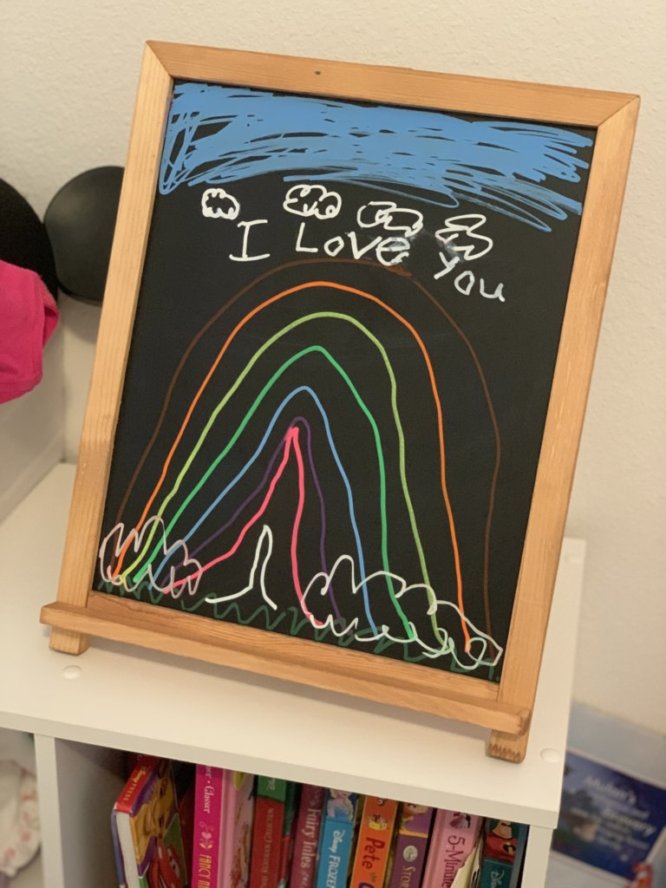 Want to learn more about these awesome Chalkola products and order your own? You can find them on Amazon and even get free shipping if you're a Prime member!
Check out this fun video for a peek at some of the colors in this set!