Topolino's Terrace Character Breakfast has reopened once more with few changes that we wanted to let you now about.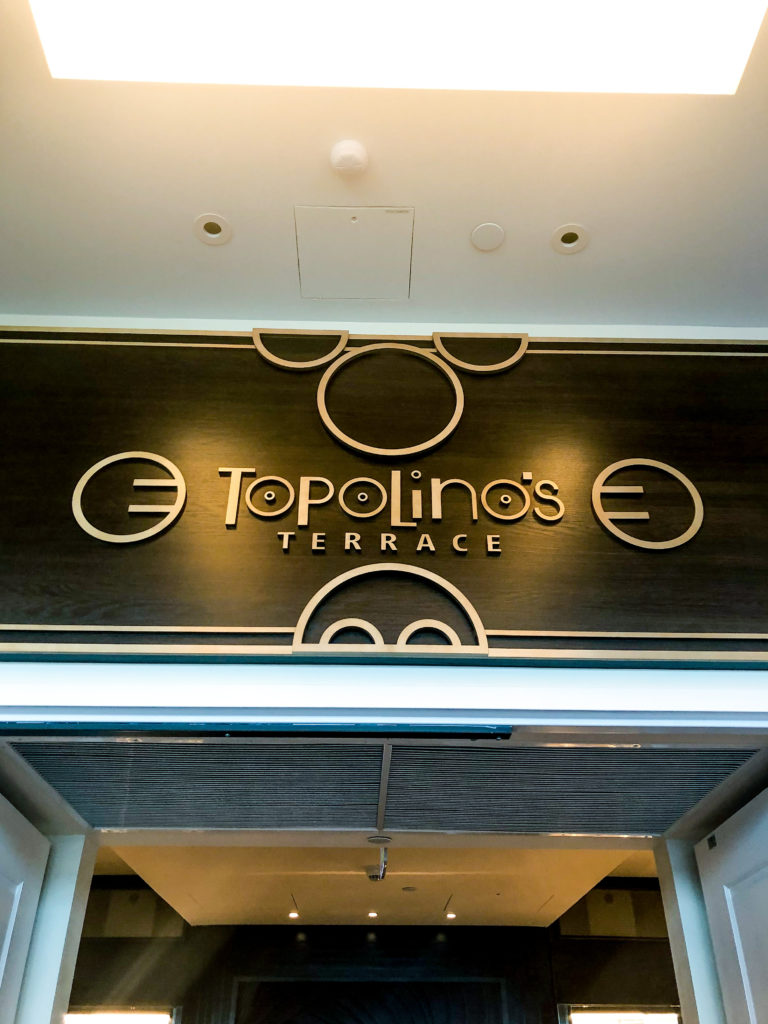 Topolino's is located at the rooftop of the new Riviera Hotel. There are seriously some gorgeous views from up there!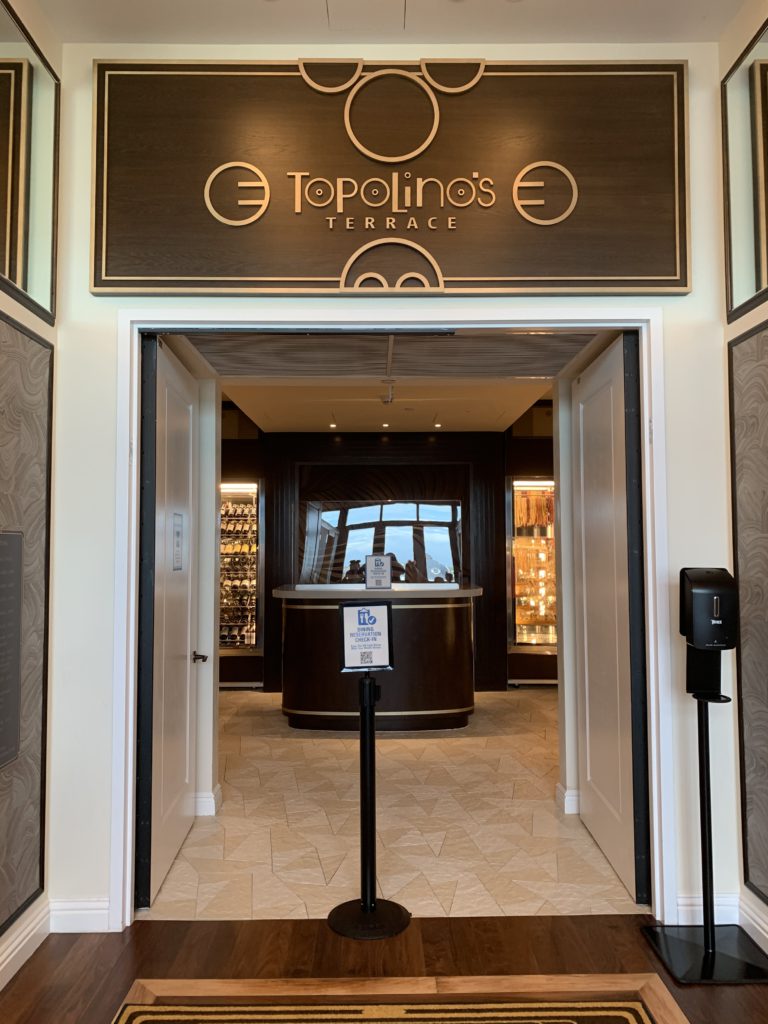 It is only open for breakfast and dinner, however if you're wanting to see characters they only are around for breakfast. Be sure to pick accordingly. We made our dining reservation through the "My Disney Experience" app, but it will likely link you to their website to finish the reservation.
A friendly reminder: Don't forget your masks, you'll need them for any Disney property and they should be on anytime you're not dining.
Upon arrival we "checked in" through the app, and they sent us a text when they were ready for us. Once you are seated they give you a paper menu with the QR code to "scan". You simply open up your camera and face it over the little square and a link to the website/menu will pop up.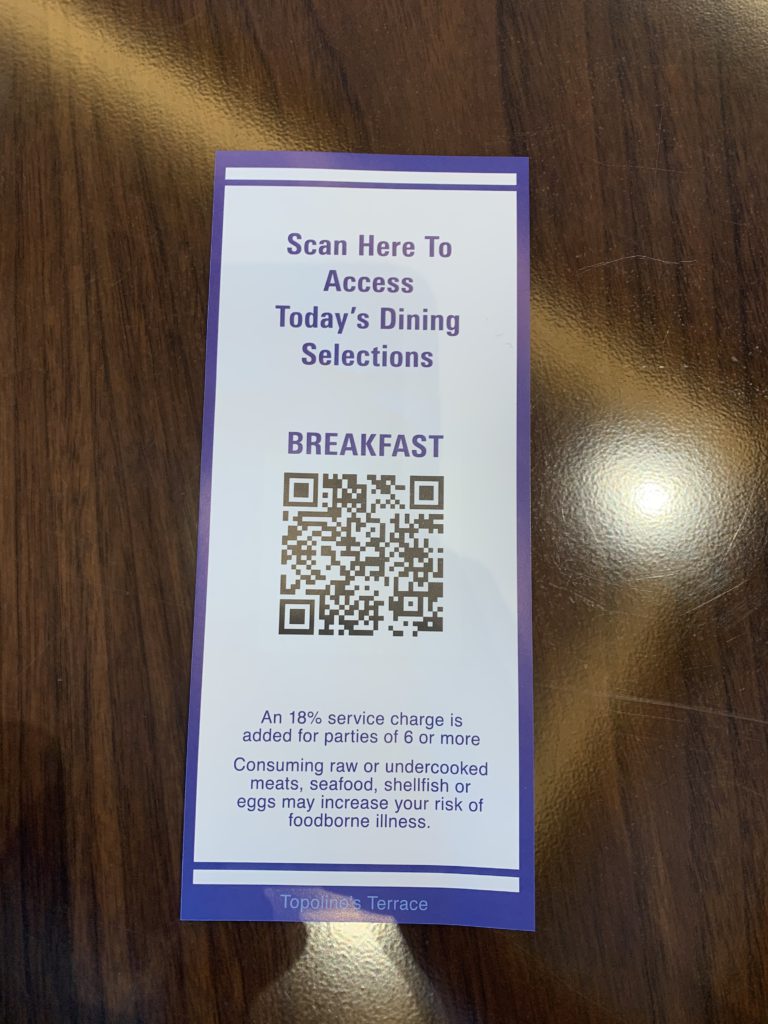 As you're deciding what you would like to order, they bring out "paint buckets" filled with various pastries and muffins. All of which were so yummy. They also refilled them for us!
Here's a screenshot of the menu: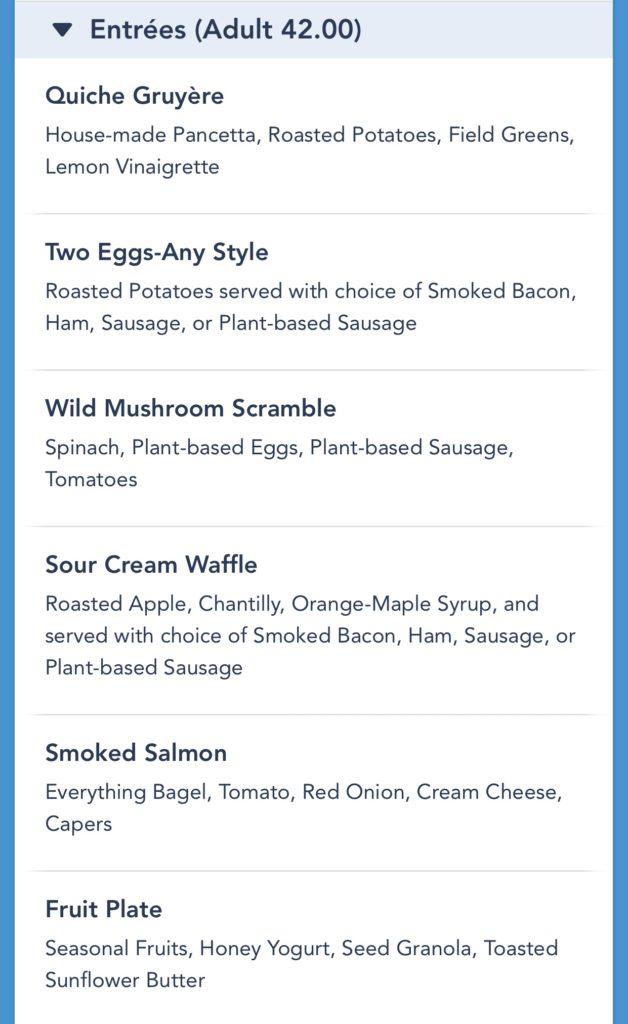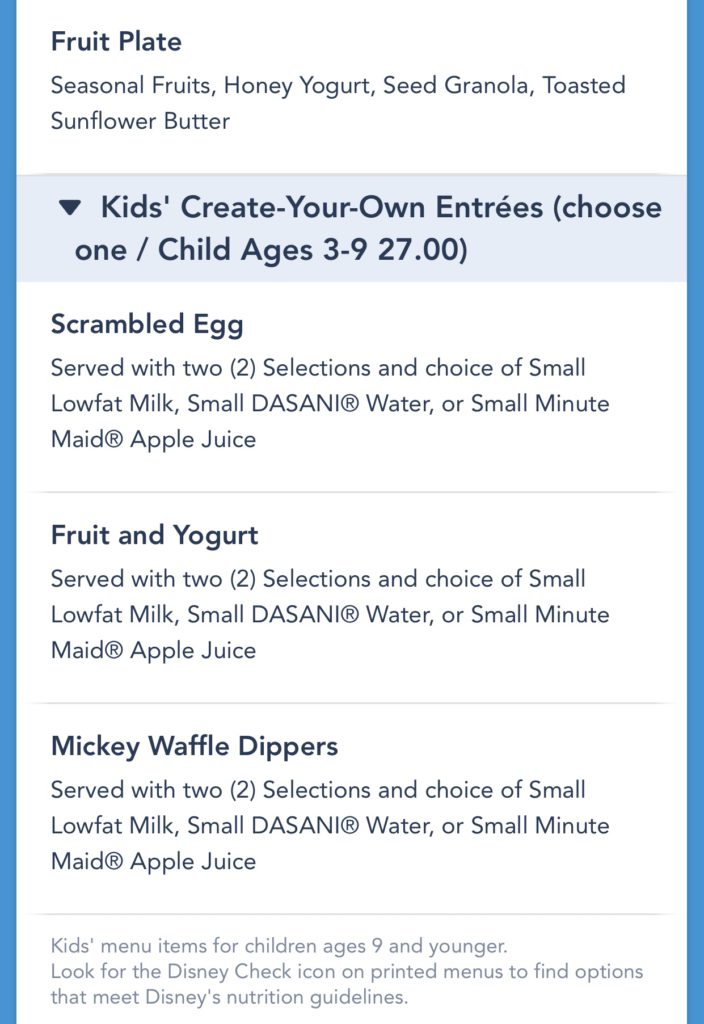 My mother and I ended up choosing the Sour Cream Waffles. They were absolutely delicious. My son went with two eggs any style and both plates were generous portions.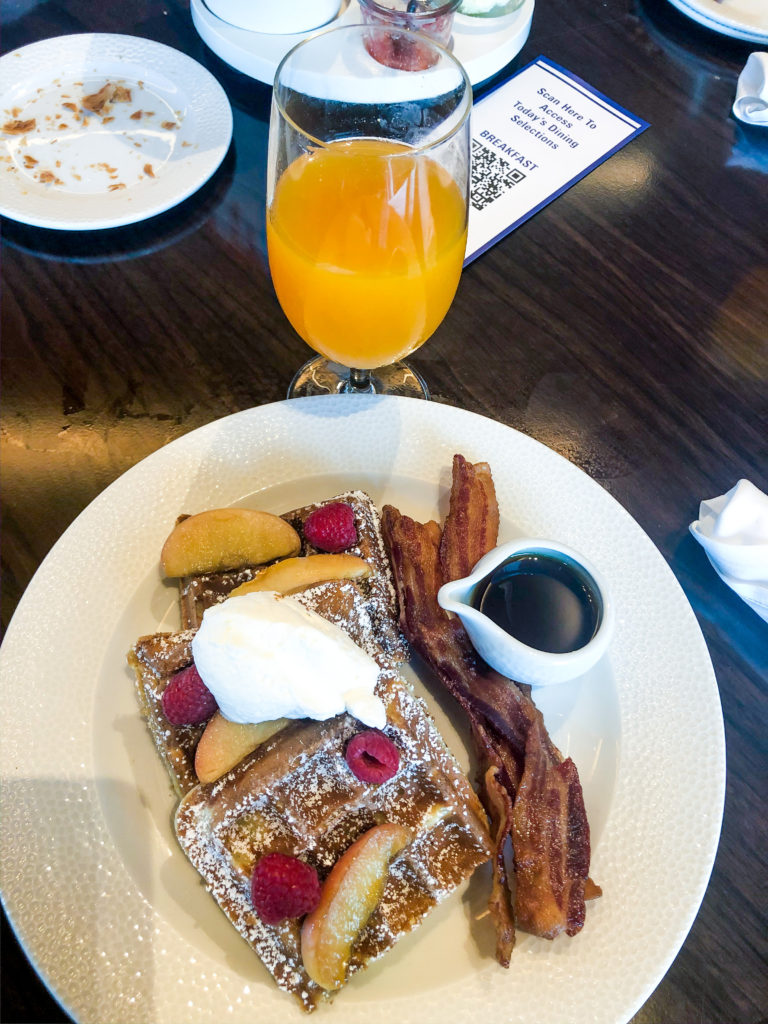 The girls chose Mickey and Minnie Waffles which were served with special dipping sauces and placed on a plate that looked like a painter's palette.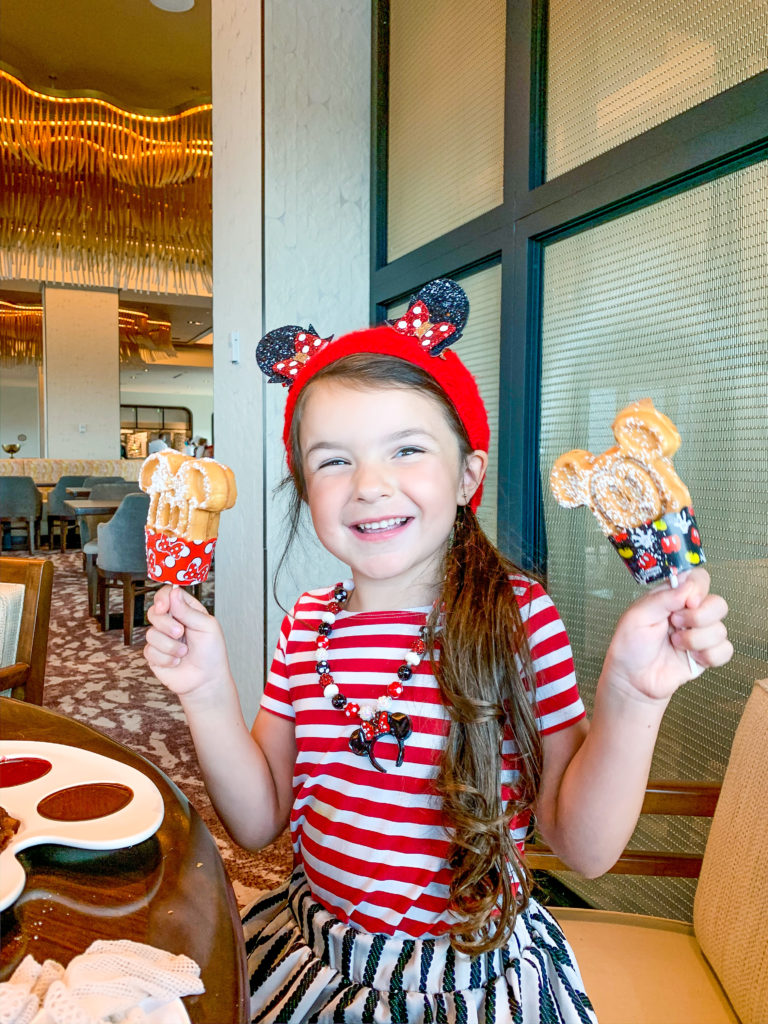 You also can get the famous "POG juice" (Passion,Orange, Guava) which I always see people talk about. It was our first time trying it and now I see why people always talk about it! So GOOD!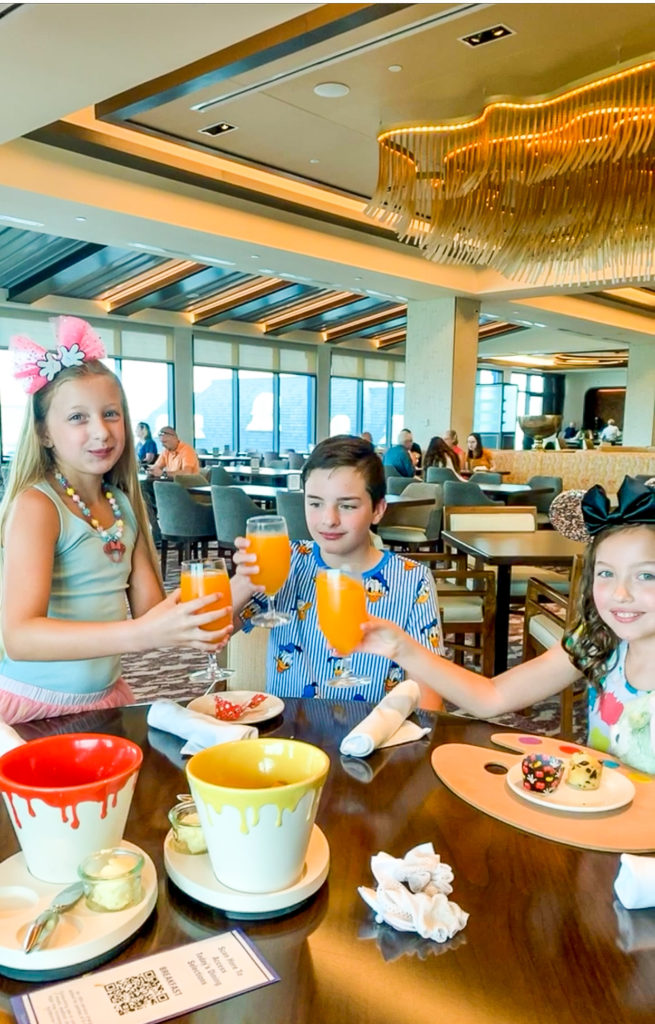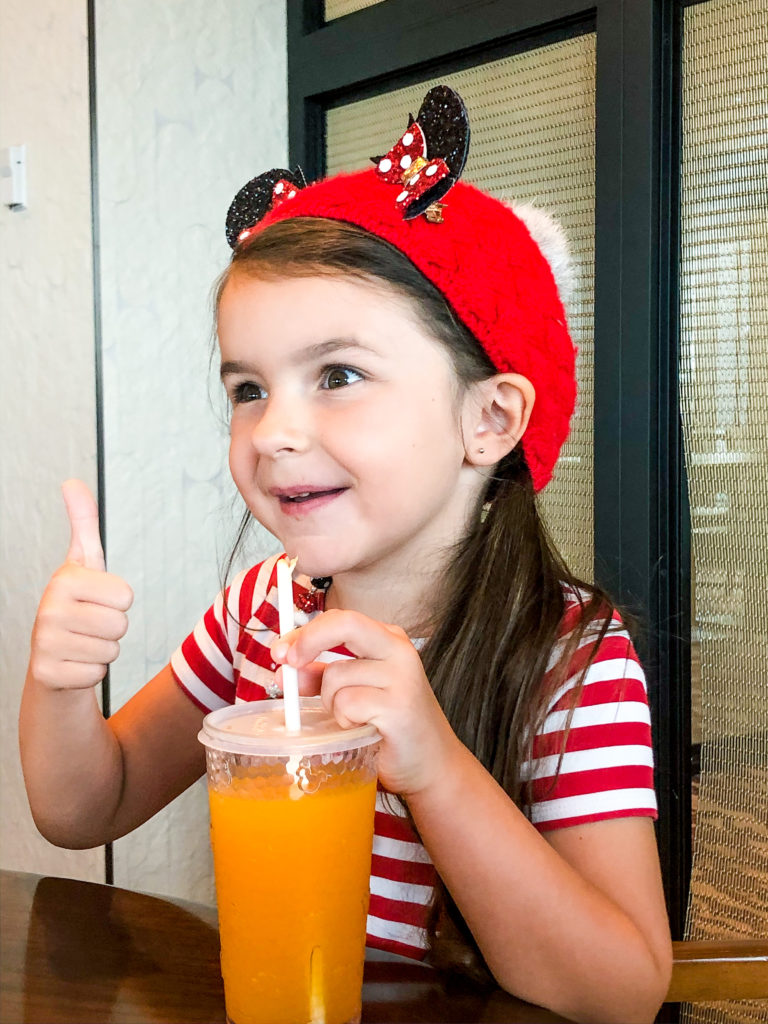 As you dine the music changes and that's a cue that the characters are about to come out. Painter Mickey, Writer Minnie, Sculptor Donald and Ballerina Daisy all come around separately.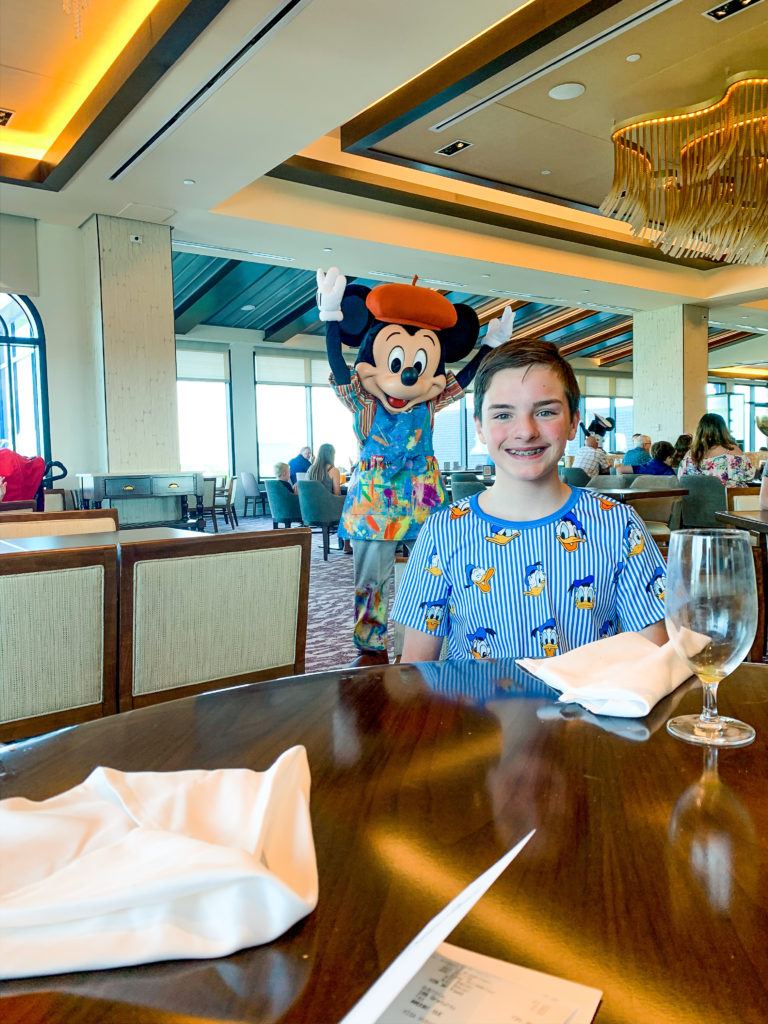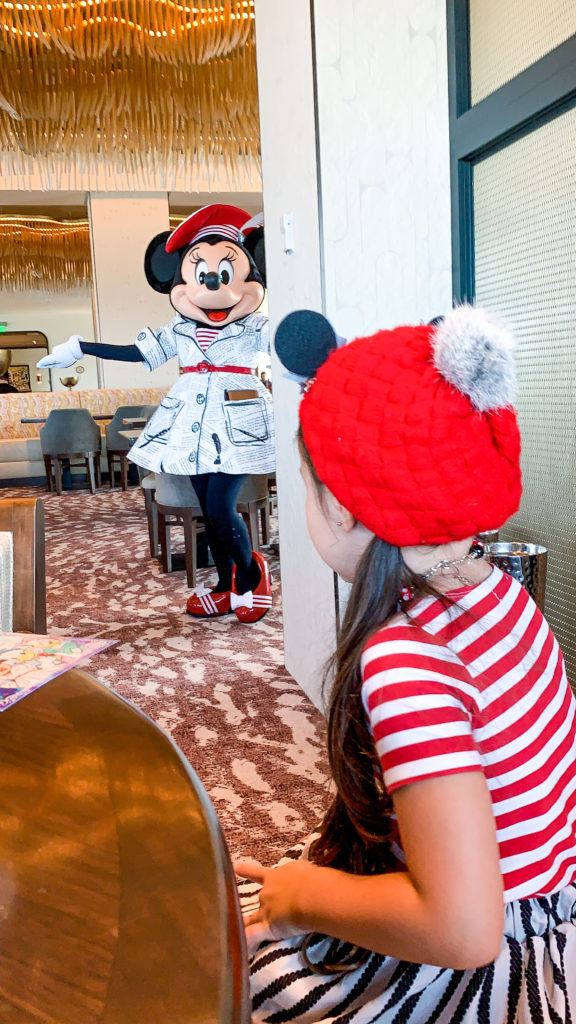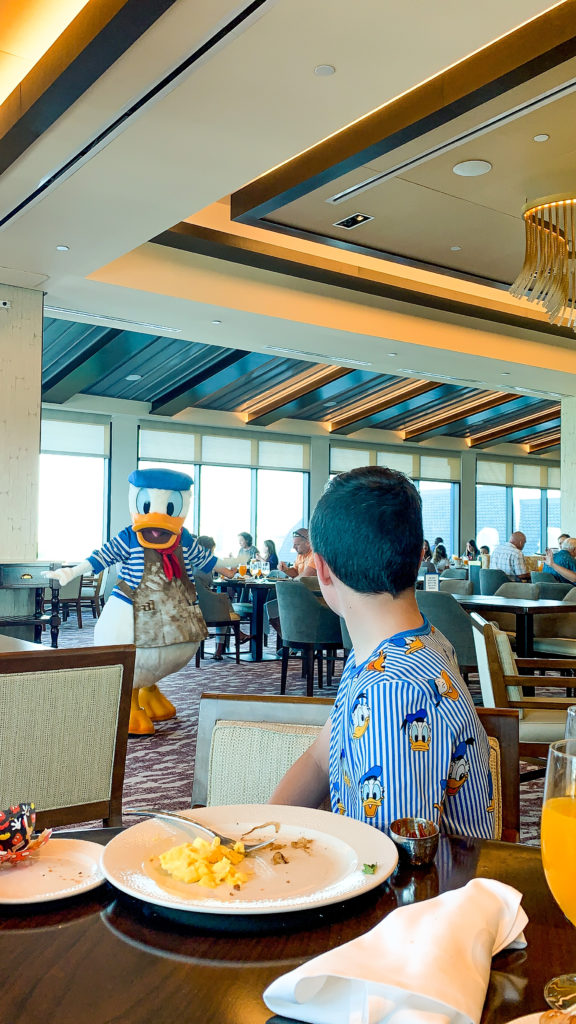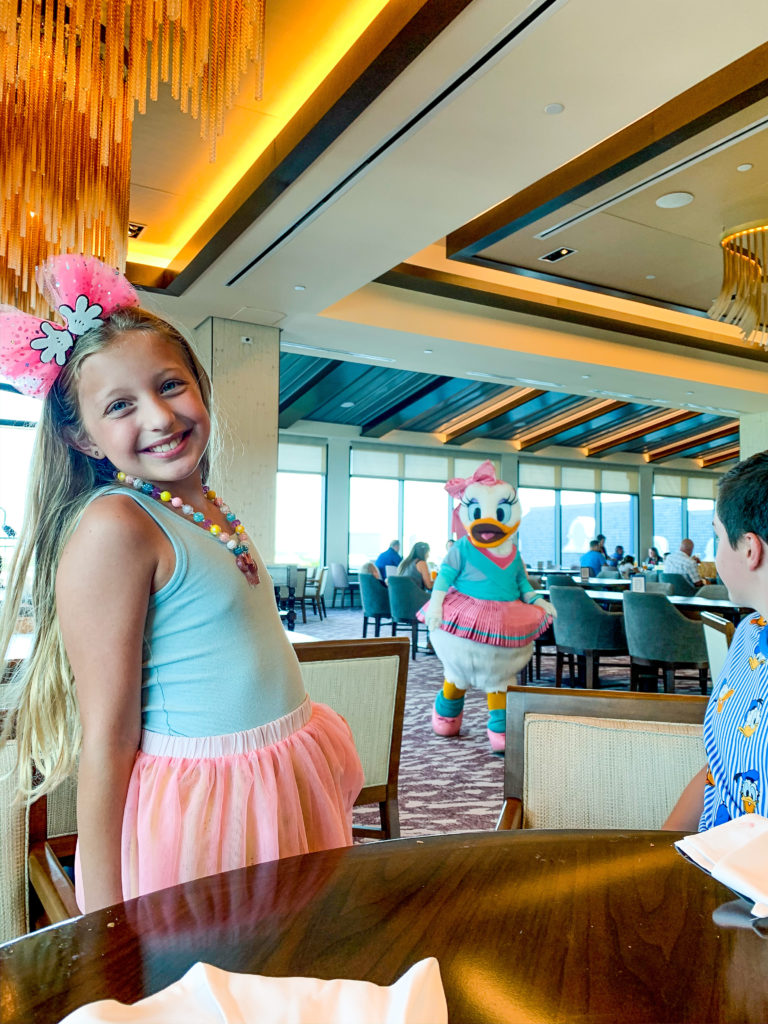 Once they all have come out by themselves, they will then come out as a group together to play! This gives you several chances for play and photos.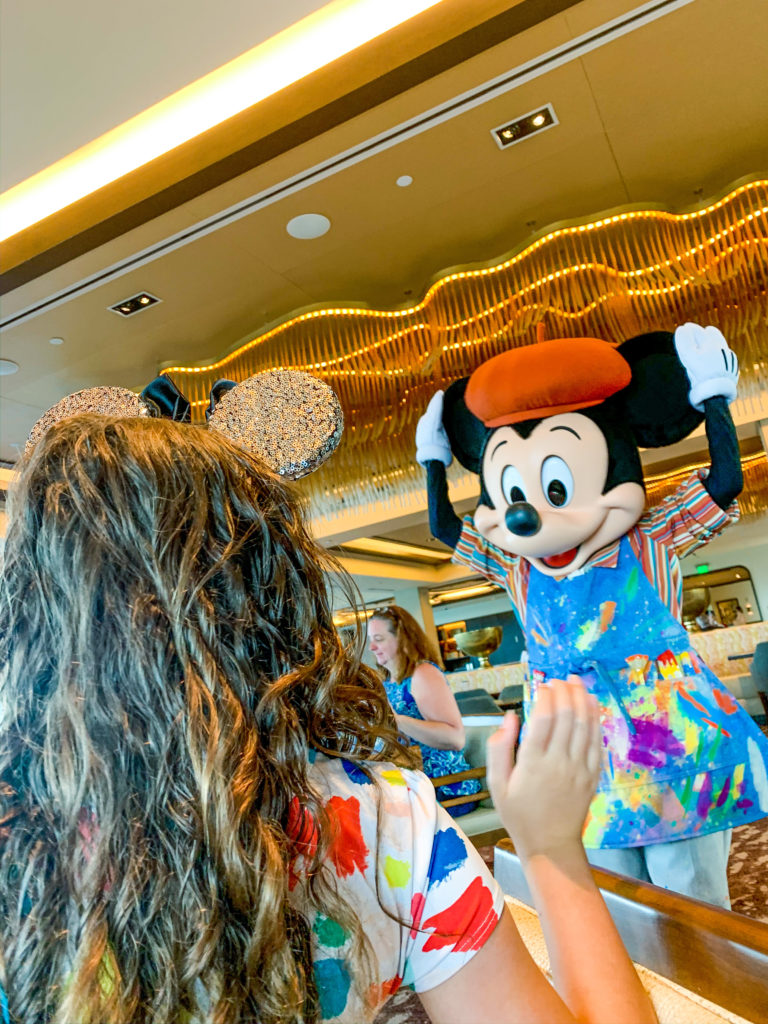 With all the current "social distancing" rules they don't come up to the table directly. However, they do come pretty close by and dance and play with the kids and guests. So many giggles and smile that morning.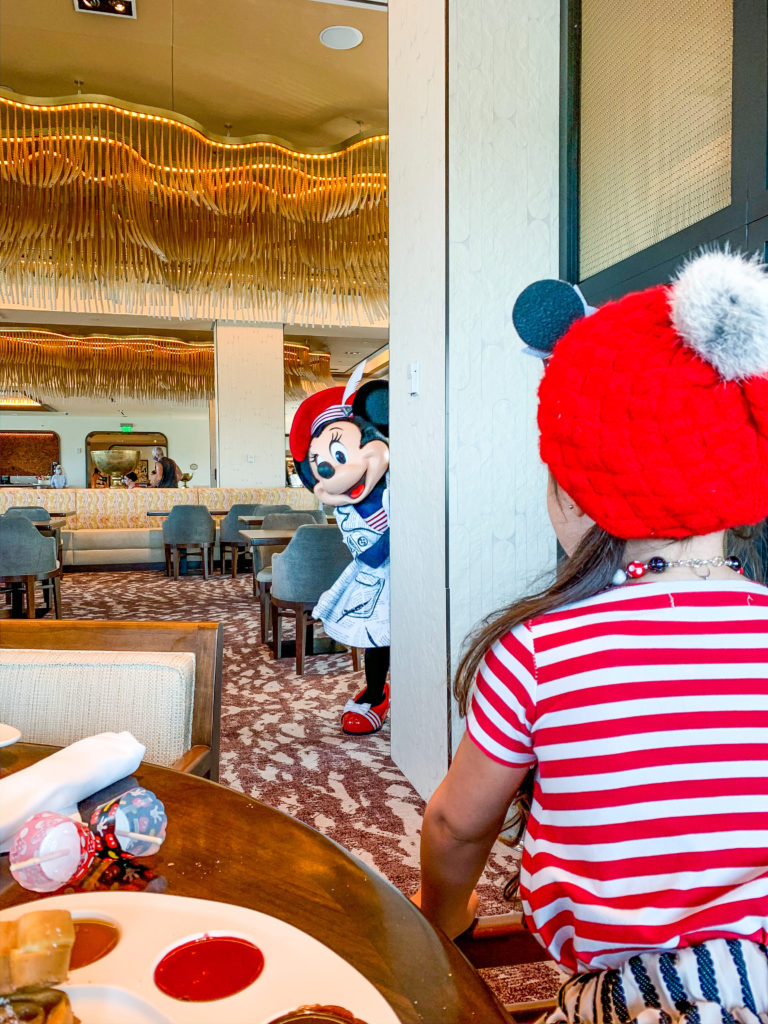 Did we miss hugging them? Yes.
Was it magical and fun? Also Yes!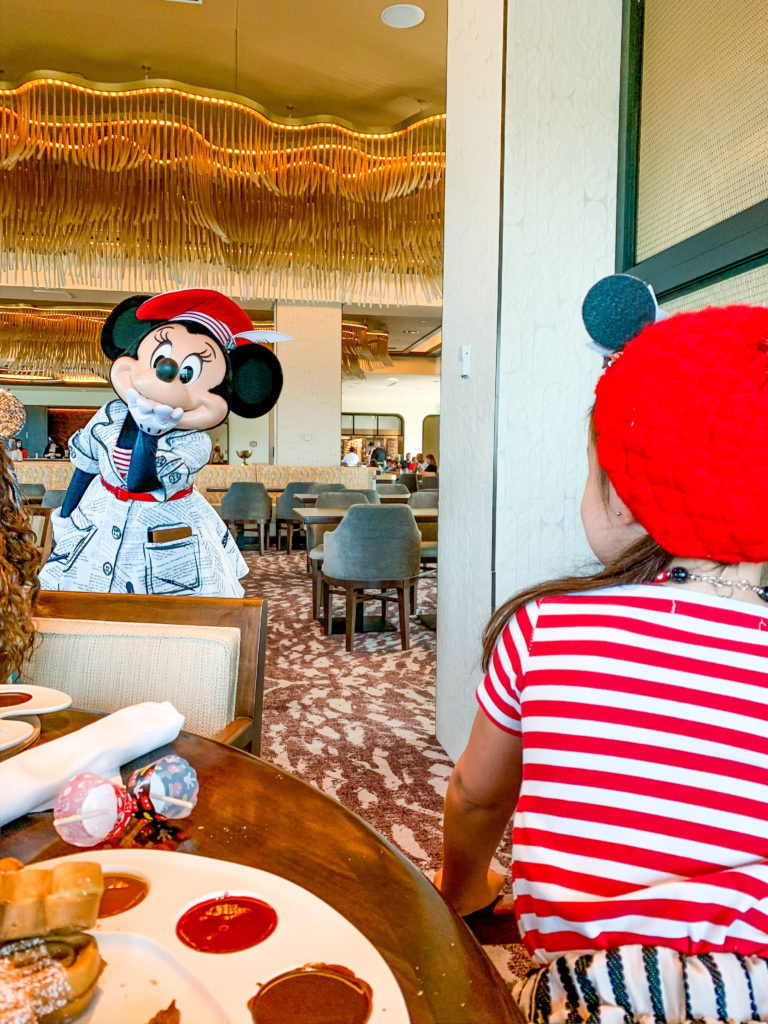 We all still had a wonderful time playing and making new Disney memories.
Overall Thoughts
The food was fabulous and the characters were awesome. We can't wait to go back.
The magic is most definitely still there friends. For more information For more information visit or to make a reservation visit the Walt Disney World website.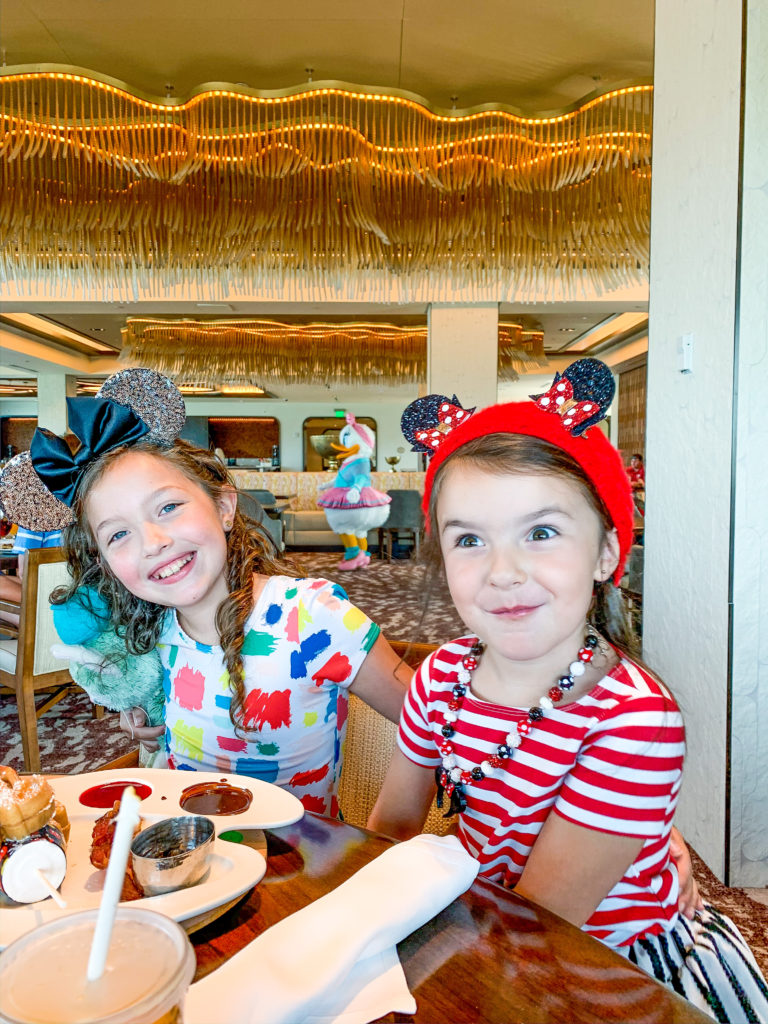 Let me know if you go or have any other questions! Have a magical day!
-Brandy (Brightspotphoto)