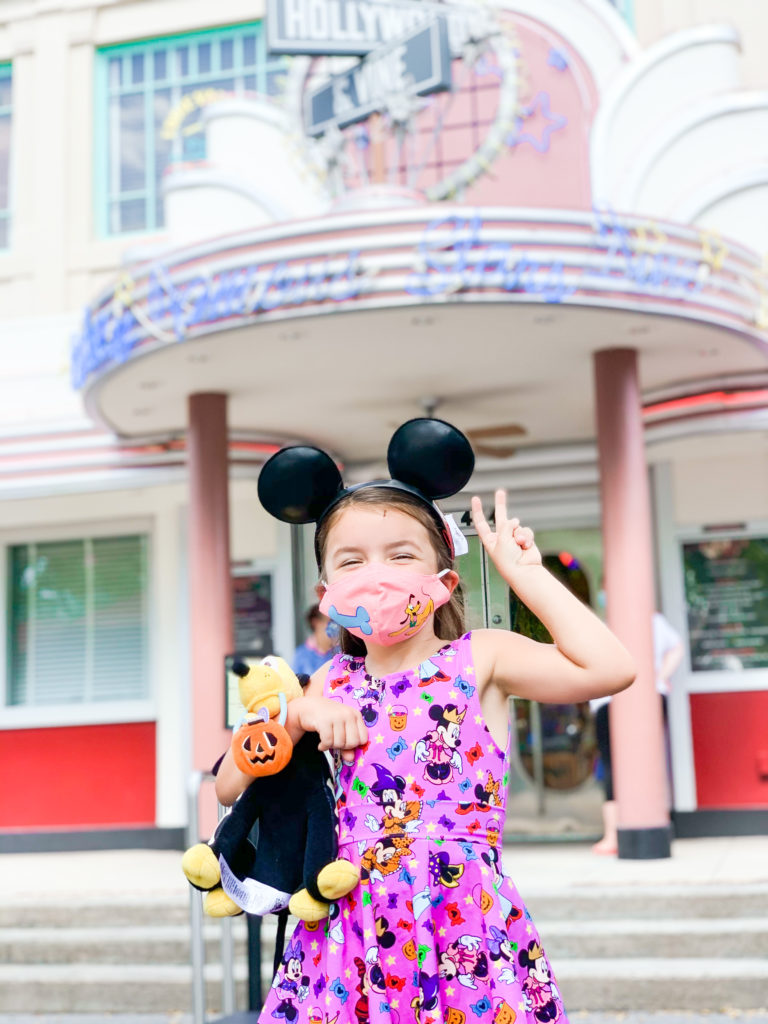 We are so excited to share that Minnie's Seasonal Dining is back at Disney's Hollywood Studios and just in time to celebrate Halloween! Note: A valid park reservation and a dinning reservation are both needed.
If you don't know or have never been to Hollywood & Vine the characters and costumes change with the seasons. Right now you can meet Witch Minnie, Vampire Mickey, Cowboy Goofy and Pluto wearing a festive Bat collar (all socially distanced of course!)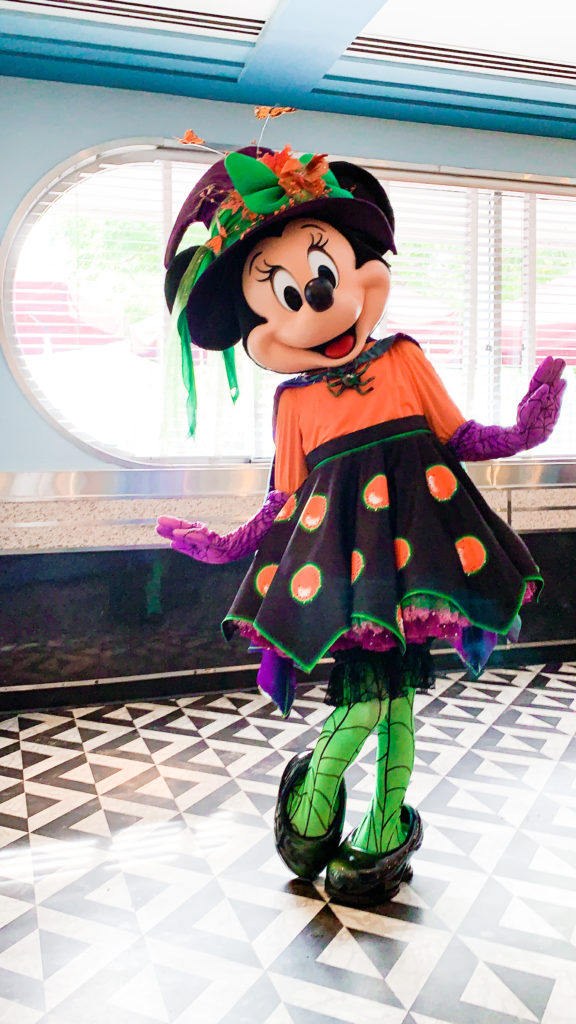 Arrival:
You can and are encouraged to check in for your reservation through the MyDisney experience app. They will then text you when your table is ready.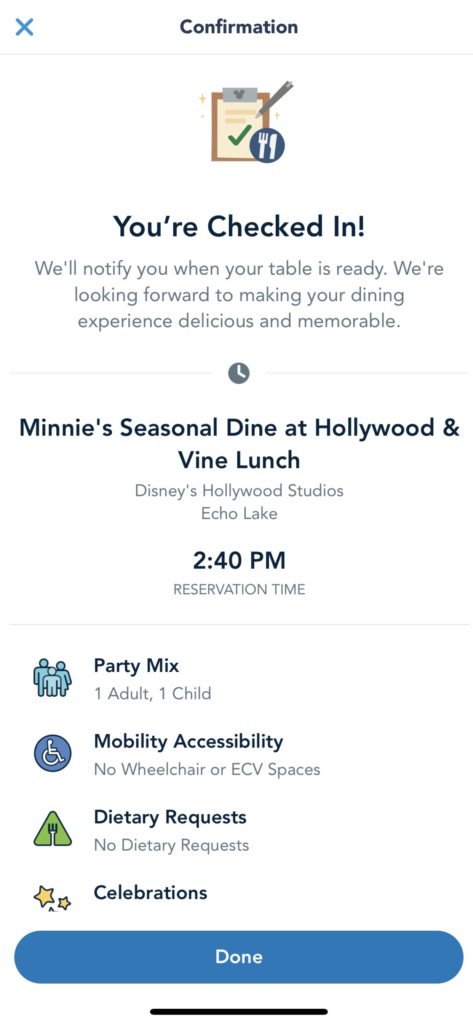 You wear your face covering into the restaurant as well as when walking around. However, you may take them off at your table.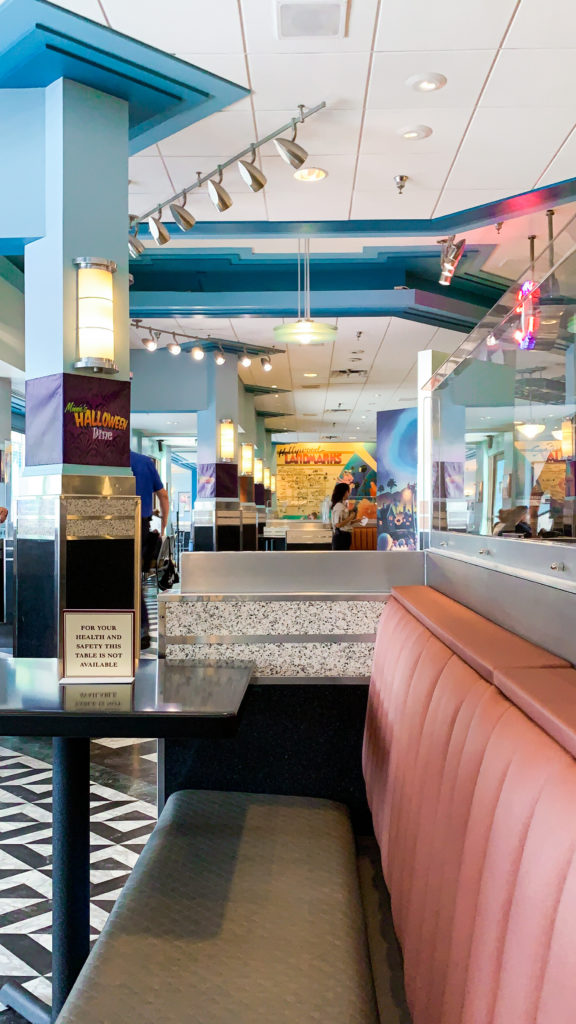 The tables are spaced out so well between parties. We had so much space around us.
The menu is digital where you scan the square QR code and it will pull up the menu on your phone.
The Menu
The restaurant used to be buffet style but is currently a 3 course meal. Here are some photos of the menu: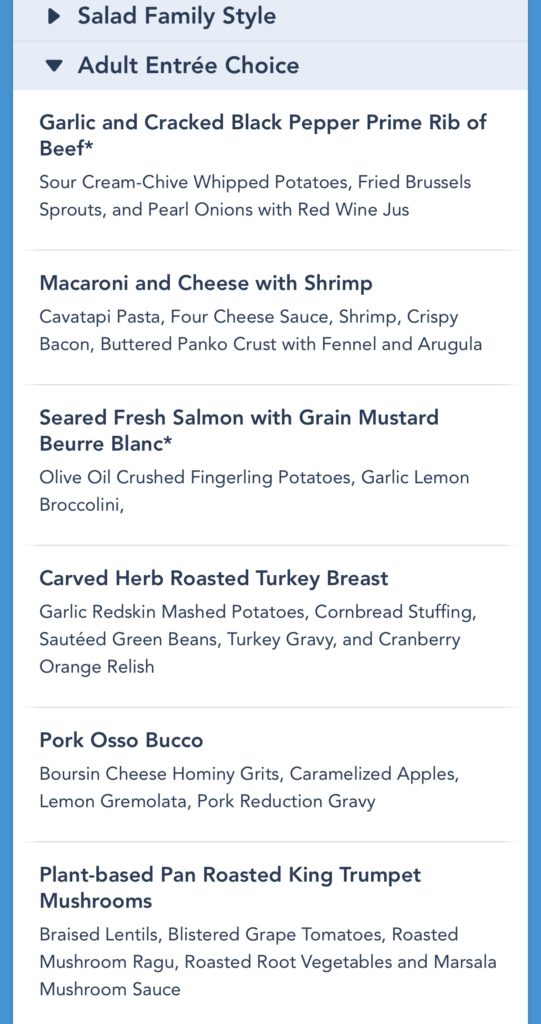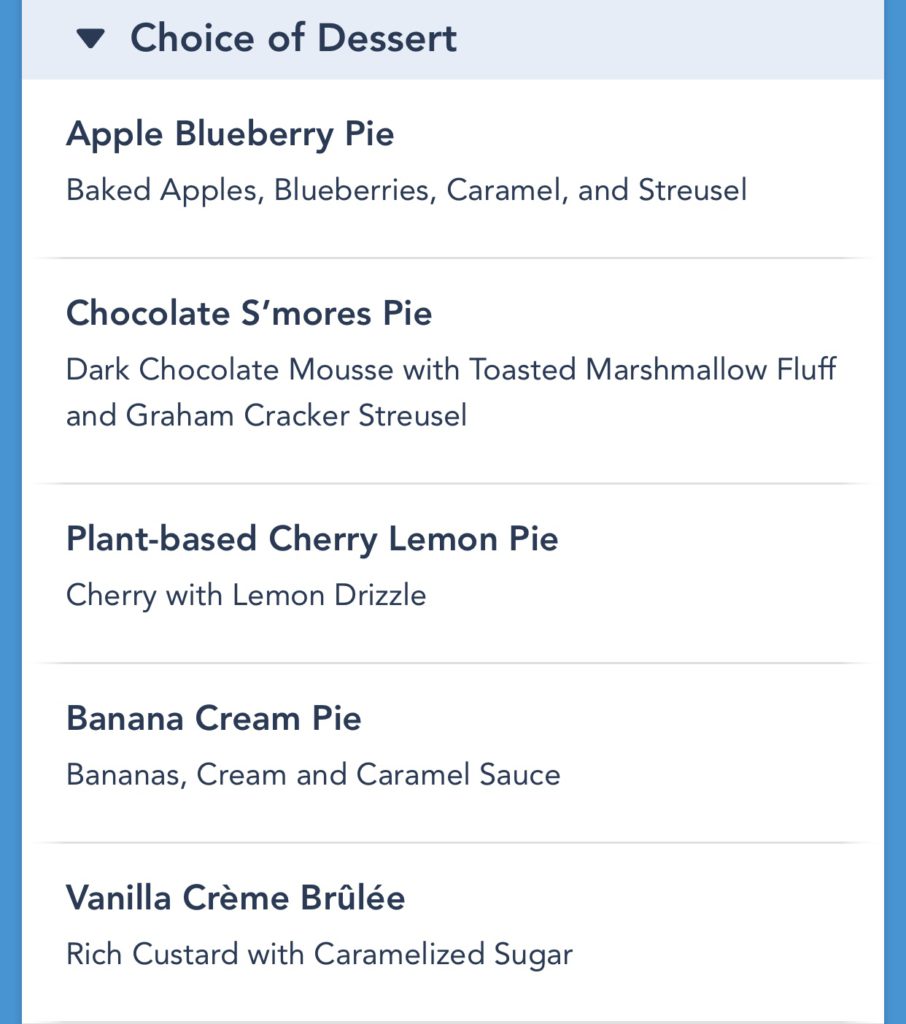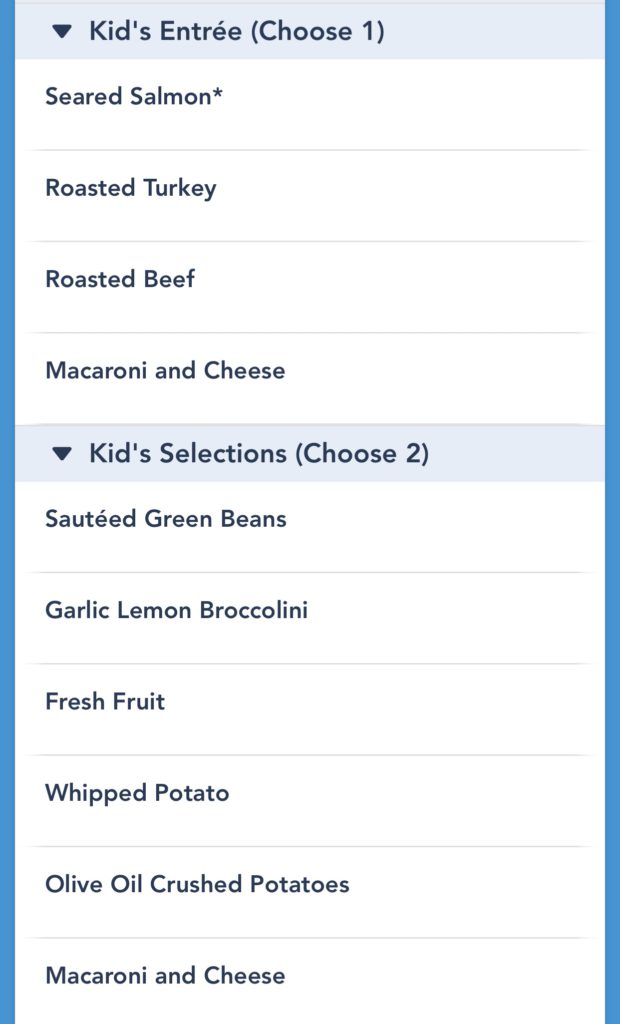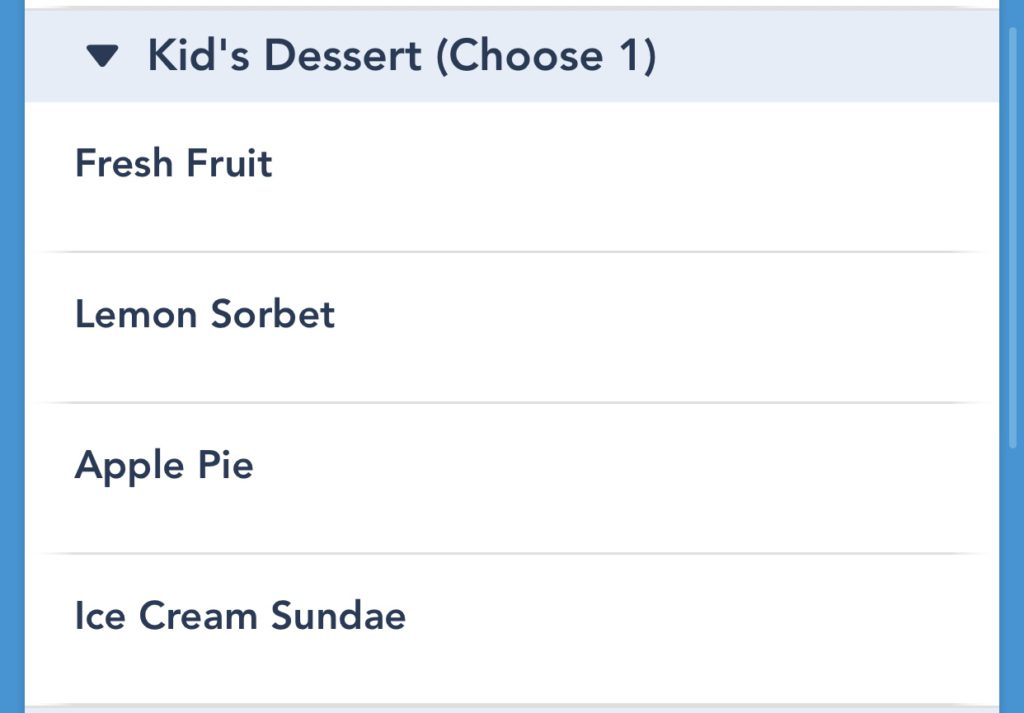 Salad and bread are served family style. Then you choose your entree and dessert!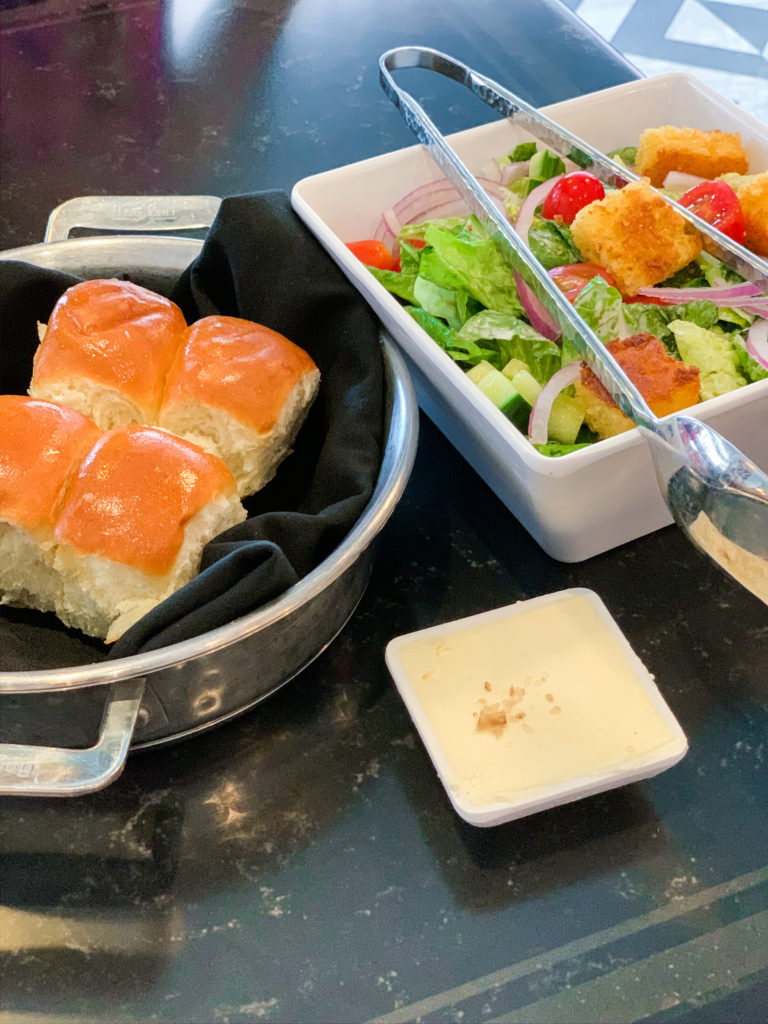 Children choose 1 entree, 2 sides and dessert.
Prices for adults ages 10 and up are $59.99 and children are $35.
Tip: Don't forget if your a Passholder bring your Passholder card so you can get 10% off!
Here's a sample of our menu:
On our visit we ended up with a lot of macaroni and cheese. My little wanted us to match on our special date therefore I just went with it.
I ordered the garlic shrimp and bacon macaroni and cheese. Let me tell you, I'm so glad I did because it was absolutely delicious. It was creamy and had so much shrimp. I was very pleased with it and would absolutely get it again.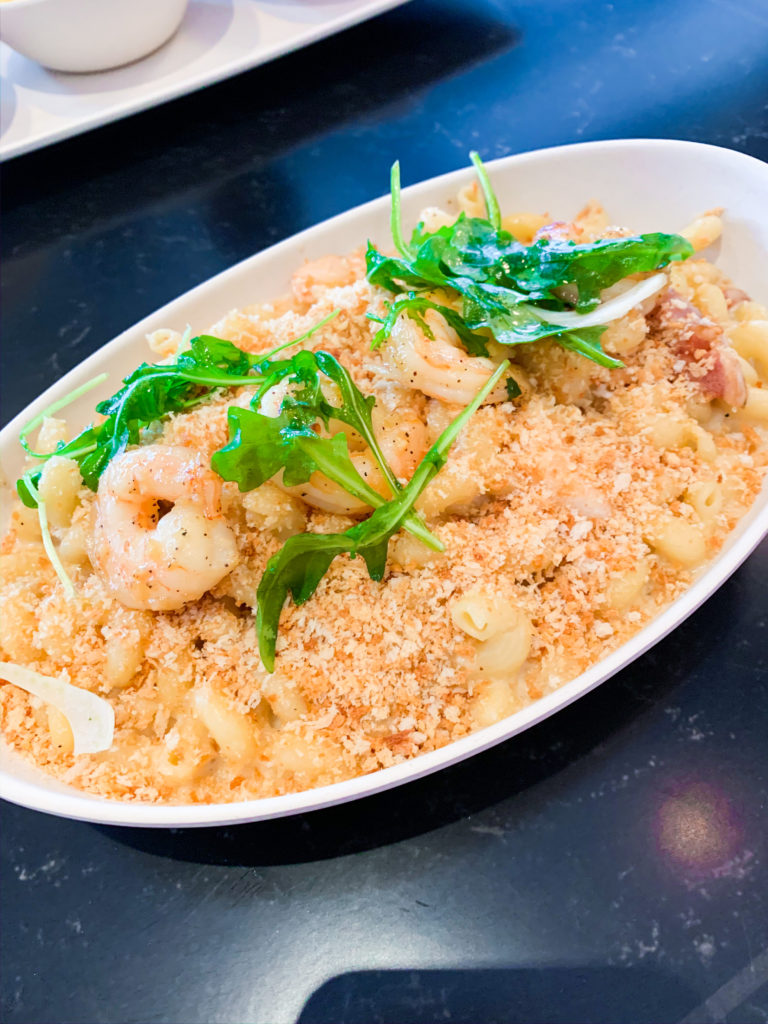 My little decided on two bowls of children's macaroni and cheese and a fruit bowl. We both had so much left over that we took our extras home and had a meal the next day.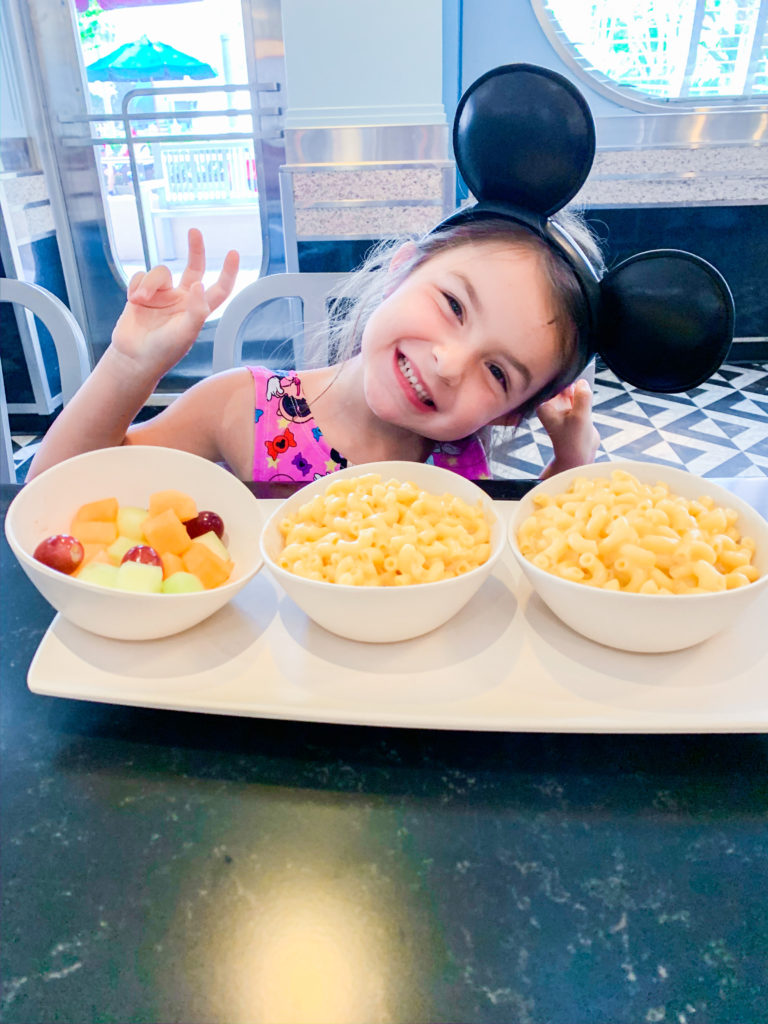 As for dessert I had the deconstructed looking s'mores dessert and she had a huge sundae!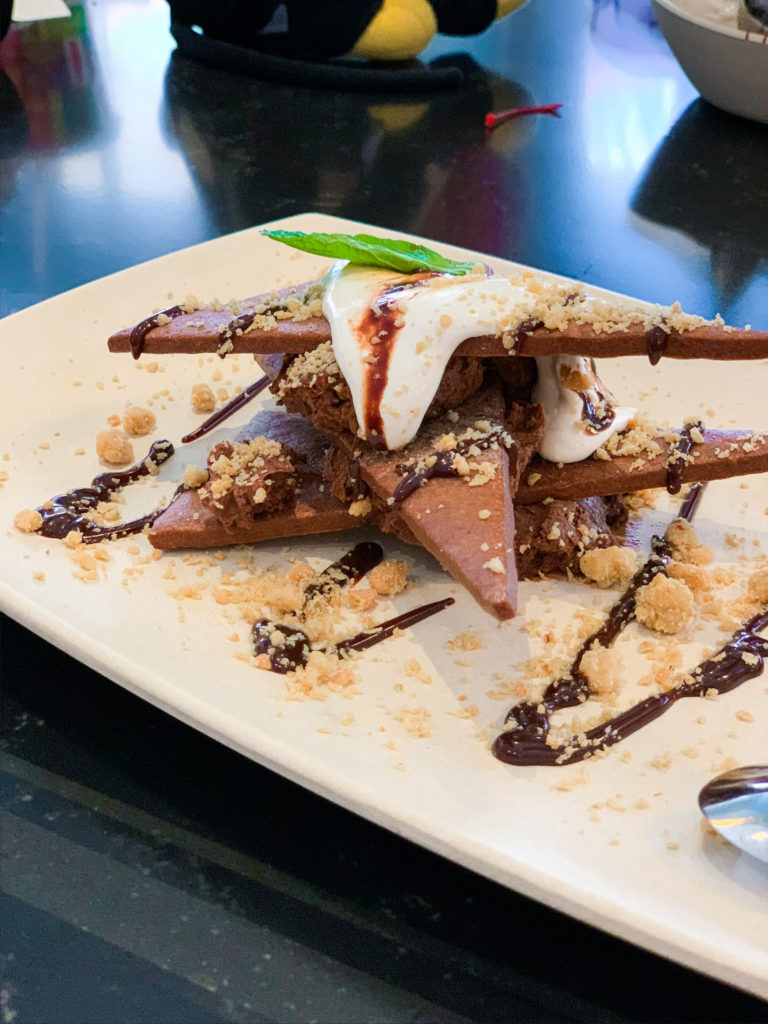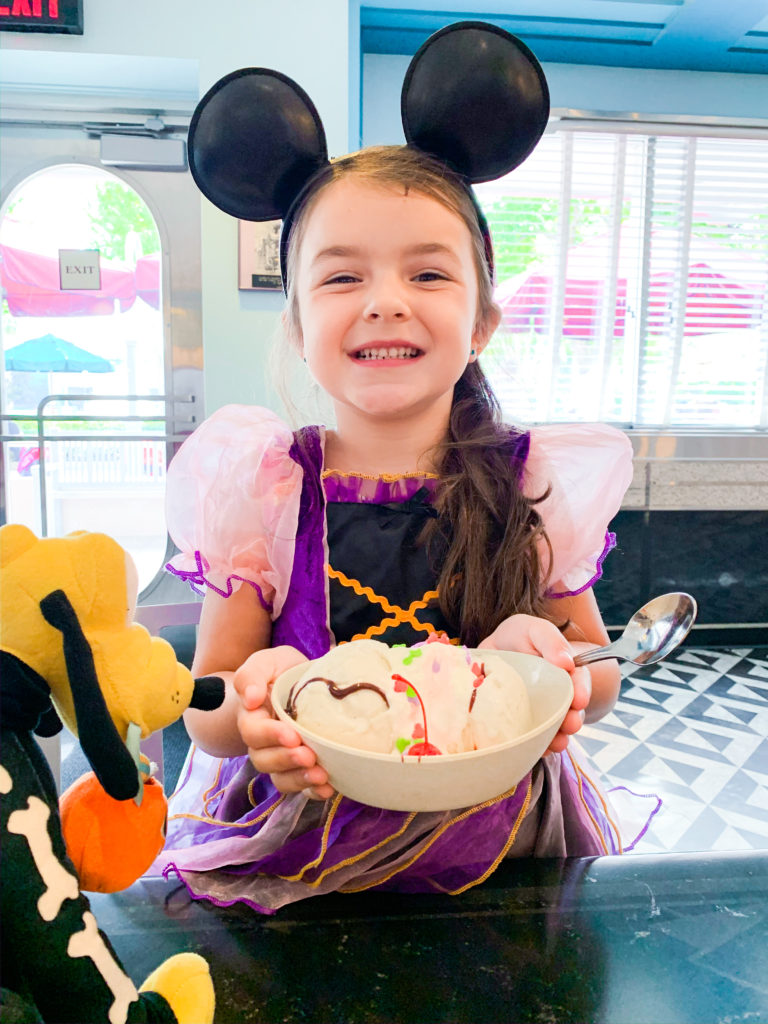 From start to finish we were there almost two hours. (Tip: Bring something for the kiddos to do, like a coloring activity or look and find!)
It was nice how relaxed and not rushed everything was, which meant that we actually saw all 4 characters come by our table 3 times! There was a lot of opportunities for socially distanced play and photos! We had some wonderful interactions with the characters.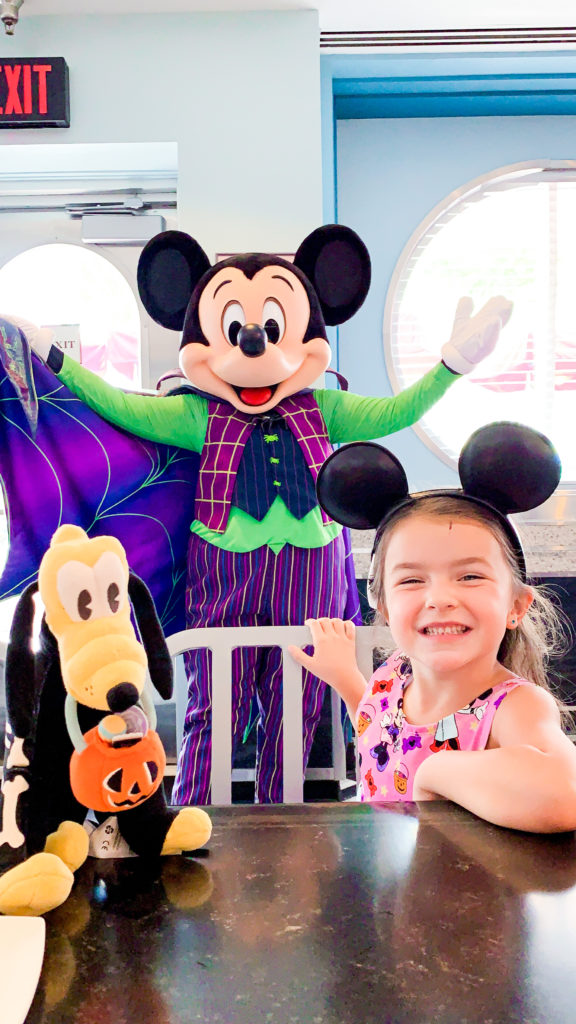 If your kiddos love characters like mine do here are some ideas to help encourage some special interactions:
-Plan a special outfit to fit the theme.
-Bring a character toy. This time my daughter brought her Halloween Pluto. This gave Pluto a special clue that he's her favorite. He spent a little longer playing with her.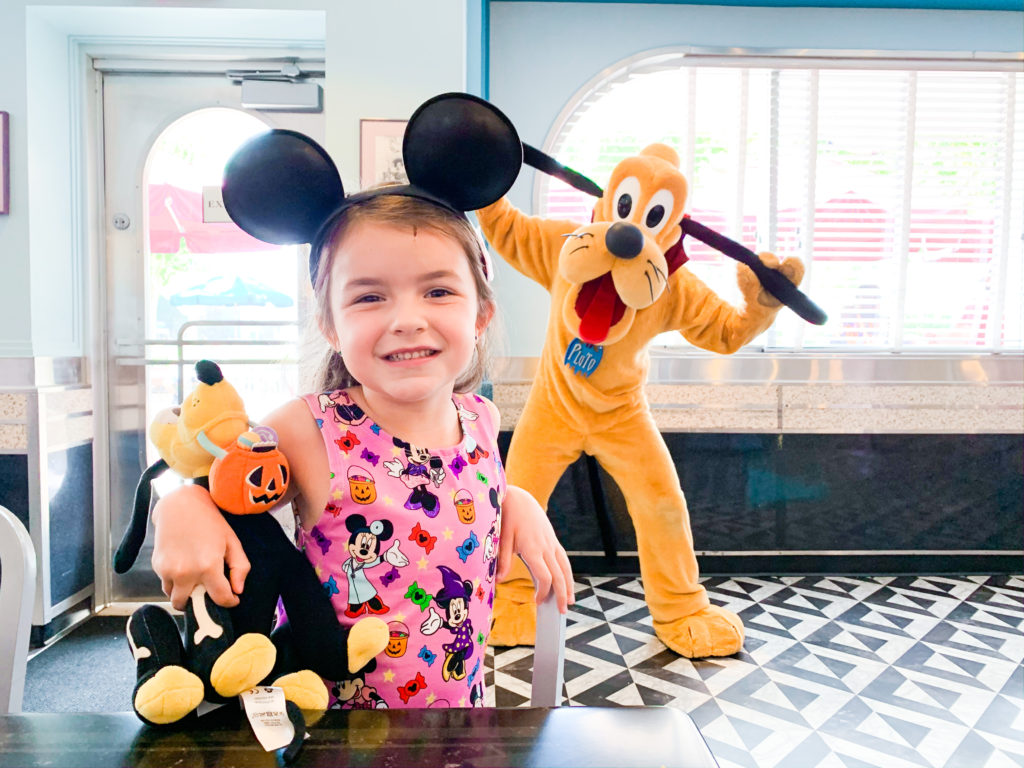 -We brought a book for her to draw in. She drew a photo and showed the characters.
-She also practiced her "Howdy" for Goofy since he was a cowboy.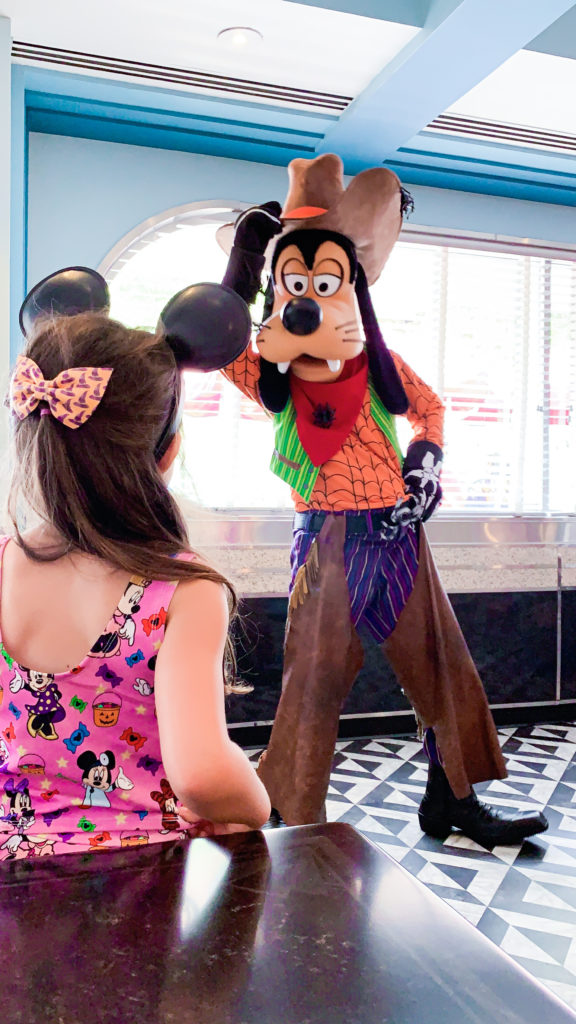 Oh, and she made sure to wish them all a Happy Halloween!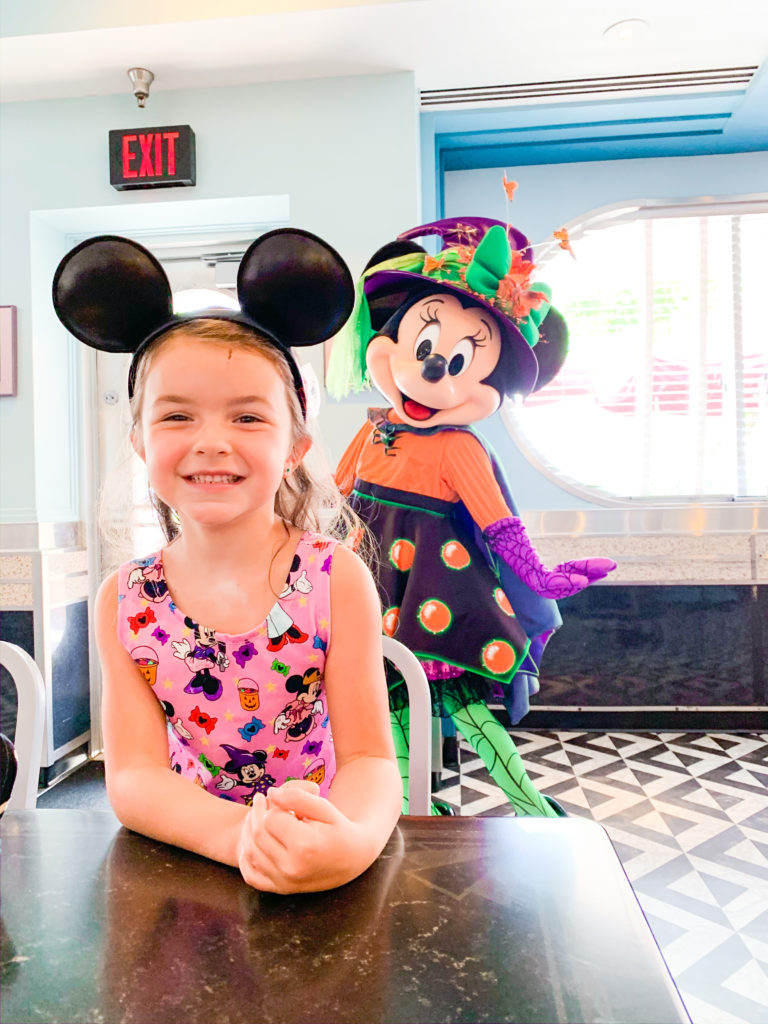 It was such a wonderful visit and meal. We are so glad the characters are back and having some cute and spooky Halloween fun! For more info and to book a reservation visit www.waltdisneyworld.com.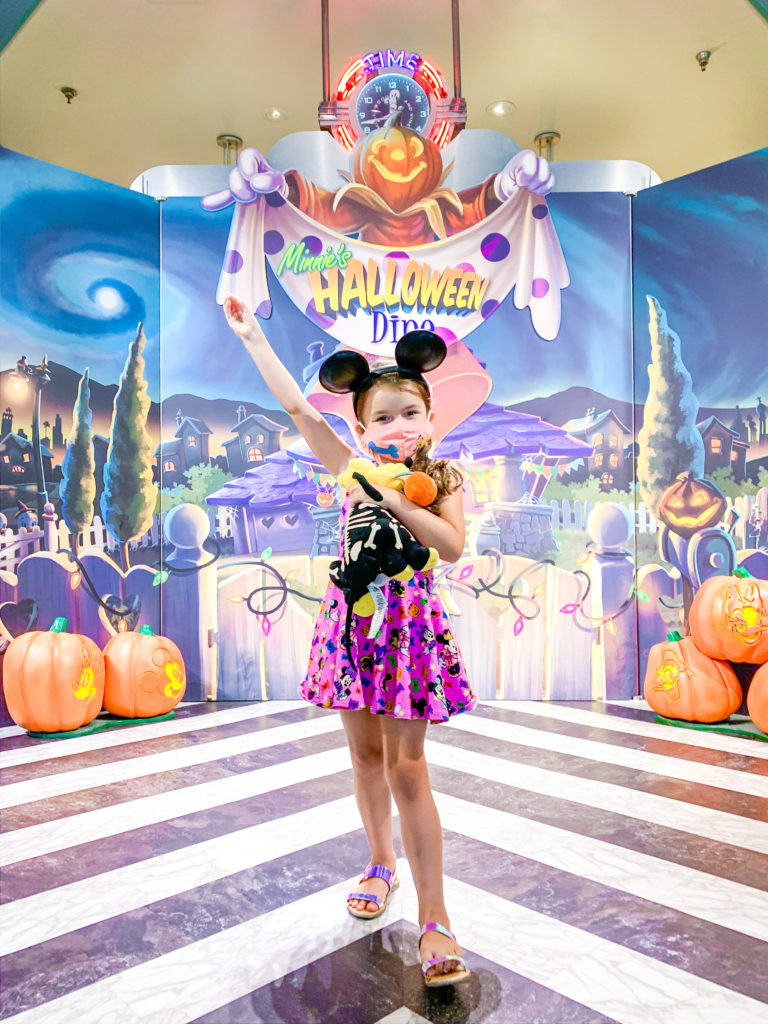 We hope this is helpful in planning your next magical visit too! You can also
-Brandy @Brightspotphoto