Living in Central Florida has many perks, one of which is access to dozens of local you-pick farms. I recently let the kids play hooky from school (we are currently at home doing OCVS) and we headed out to Southern Hill Farms.
This is our personal favorite you-pick farm. We love it because it's minutes down the road from us in Winter Garden and they have a variety of picking options depending on the season.
It Is A Farm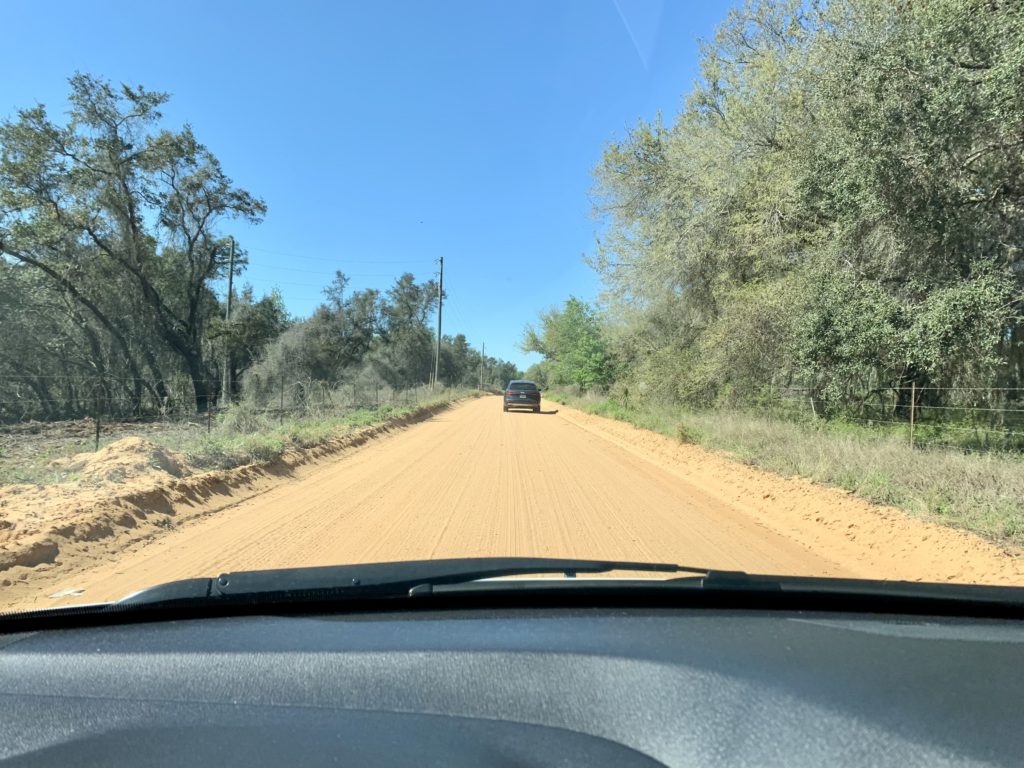 A couple things to keep in mind since you'll be visiting an actual farm:
• There are dirt roads leading up to the farm. Depending on weather, it is possible to get stuck (I know from personal experience.)
• You'll be doing a lot of walking so wear proper shoes.
• Everything is outside and much of it is NOT shaded. Bring sunscreen and hats!
• There are wagons to rent at the front of the farm. I personally take my jogging stroller and it works fine.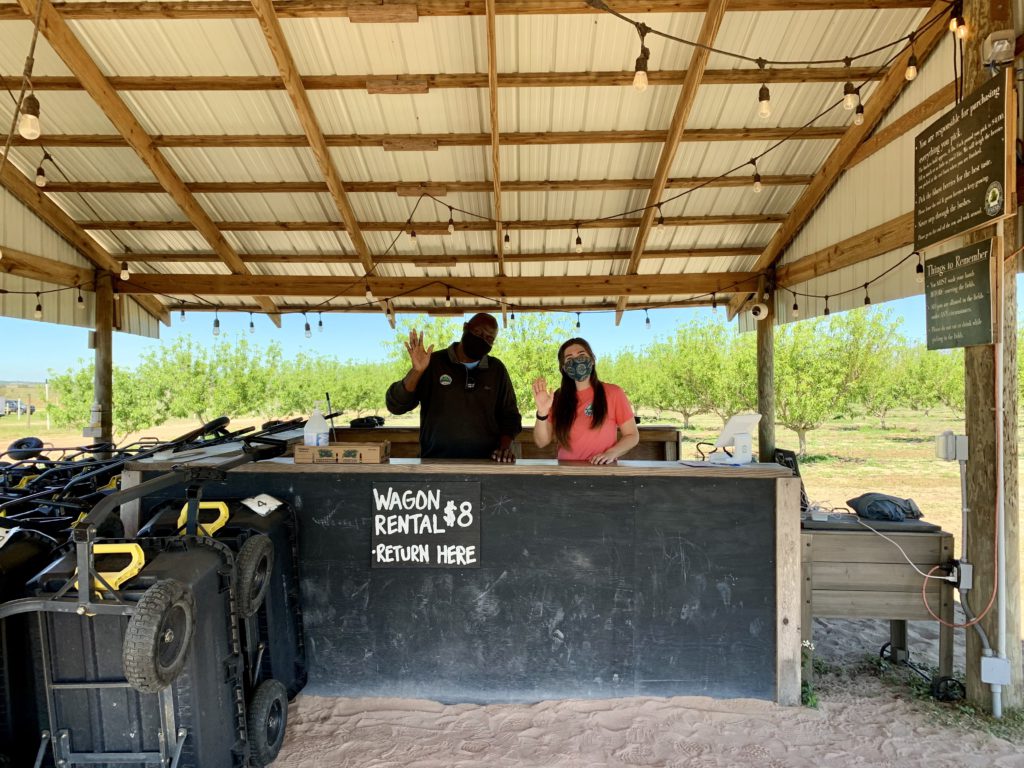 Check Their Dates & Times
Southern Hill Farms has adjusted their opening times due to Covid-19. They are only open on specific days and for shorter time frames than they have been in previous years. Picking is also limited to specific amounts in a specific location each day. I would suggest pre-planning for the day you'd like to go as opposed to a spontaneous trip.
When we visited the farm, I checked their website and Facebook for times and availability. I highly suggest going during the week to avoid the weekend crowd. We went on a Thursday and showed up as soon as they opened (11am.) There were a few other people there with the same idea, but other than that, for the first hour or so we basically had the place to ourselves. By the time we left (about 1pm) it was beginning to get busier.
Sunflower You-Pick Fields
This was our first time ever picking sunflowers and it was awesome. There are rows and rows of bright yellow sunflowers that instantly make you smile.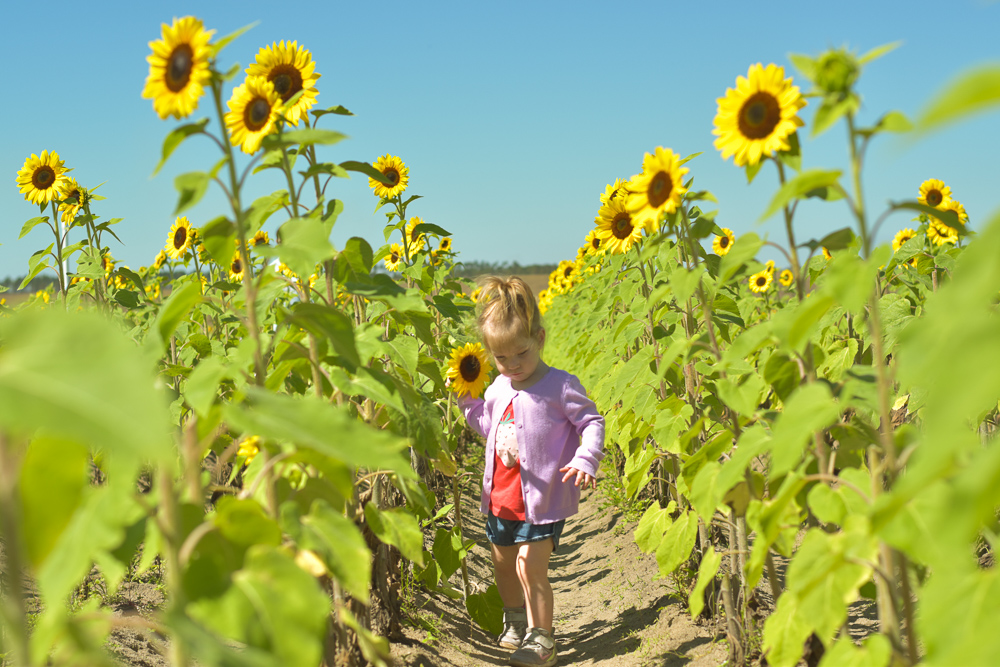 The kids and I had fun simply walking up and down the aisles snapping photos.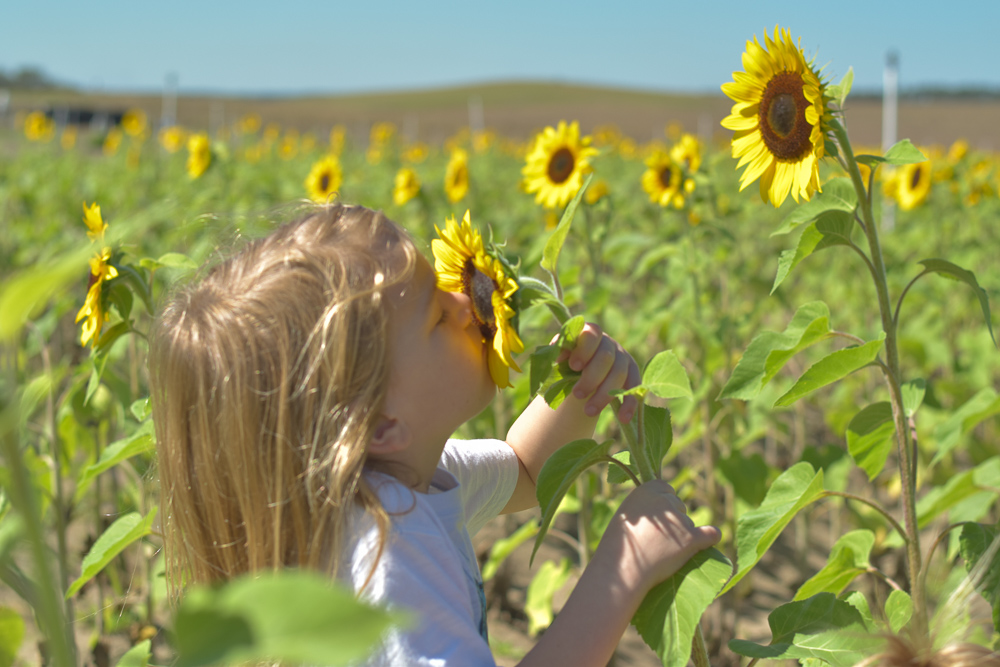 Sunflower Picking Rules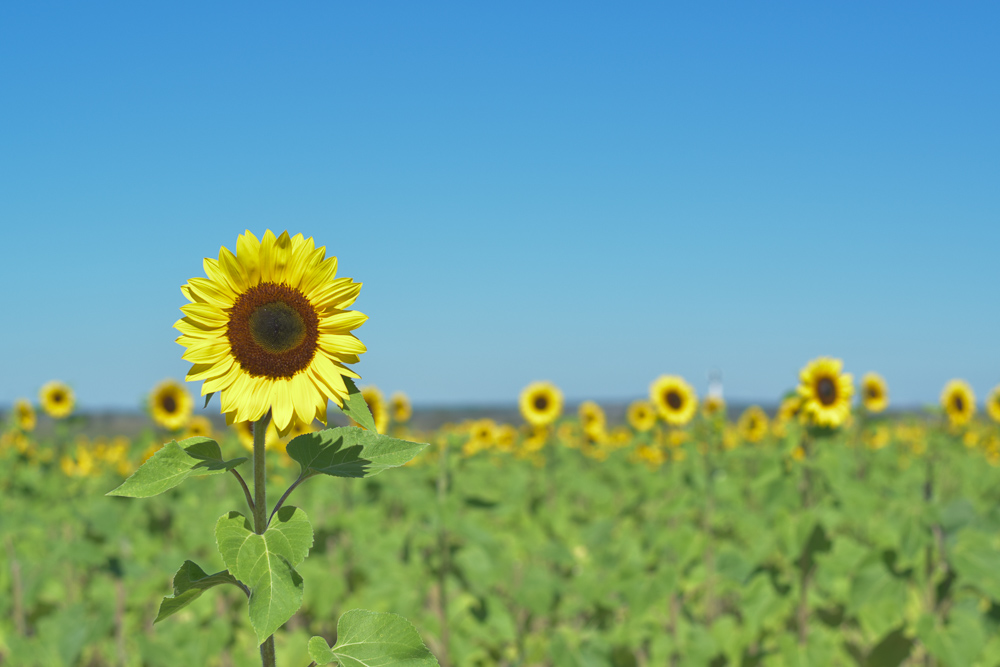 As you walk towards the sunflower fields there is a booth where you'll stop to grab your scissors. The people there will also have a quick chat with you about how to properly cut the sunflowers. Each sunflower is $2.
If you plan on picking both sunflowers and strawberries, they ask that you pick your sunflowers first. This is because they allow picked sunflowers in the strawberry fields but DO NOT allow picked strawberries in the sunflower fields.
Strawberry You-Pick Fields
We've been strawberry picking before, but never at Southern Hill Farms, because this is their very first season to have strawberry picking.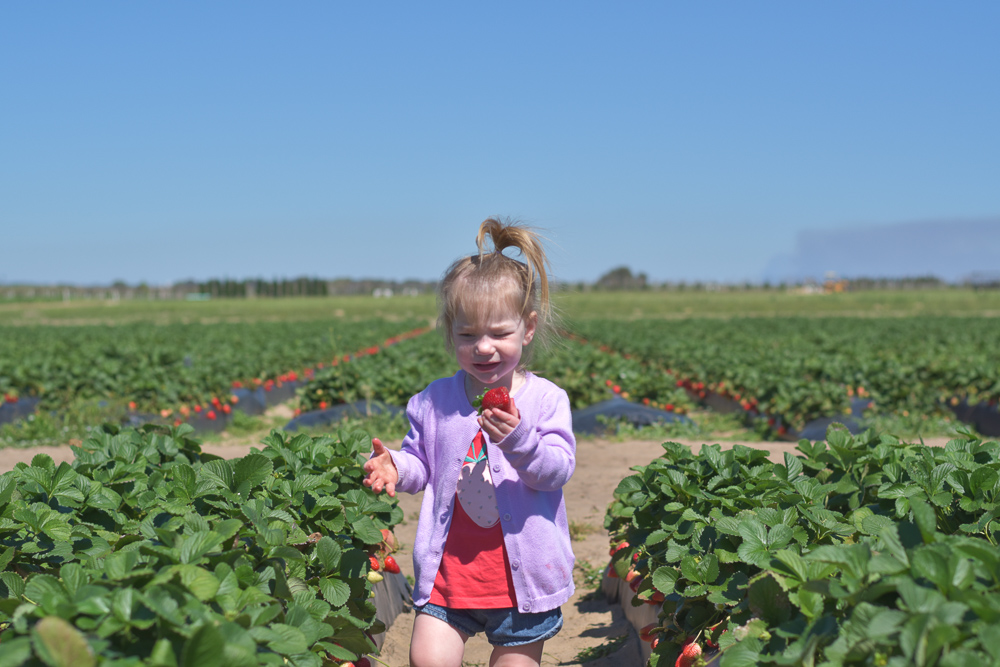 They did a wonderful job too! The strawberry fields are loaded with juicy red strawberries ripe for the picking!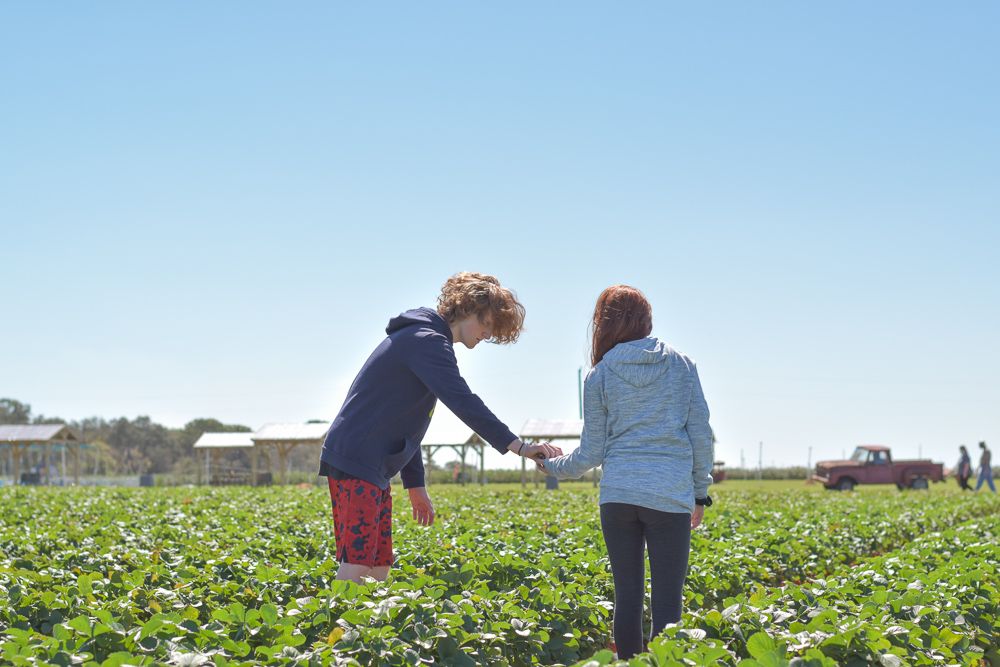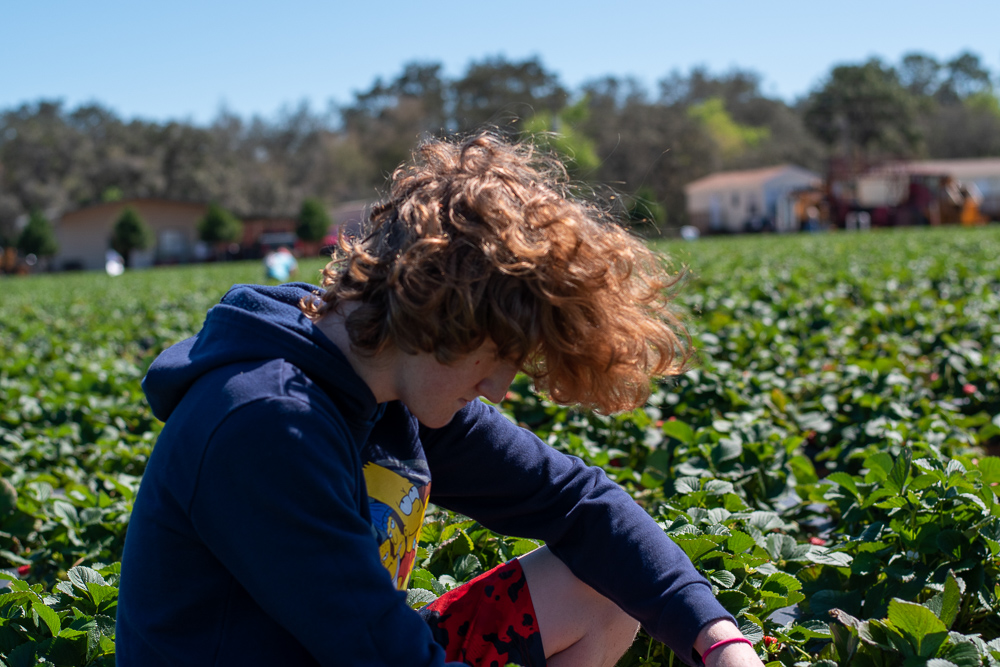 Strawberry Picking Rules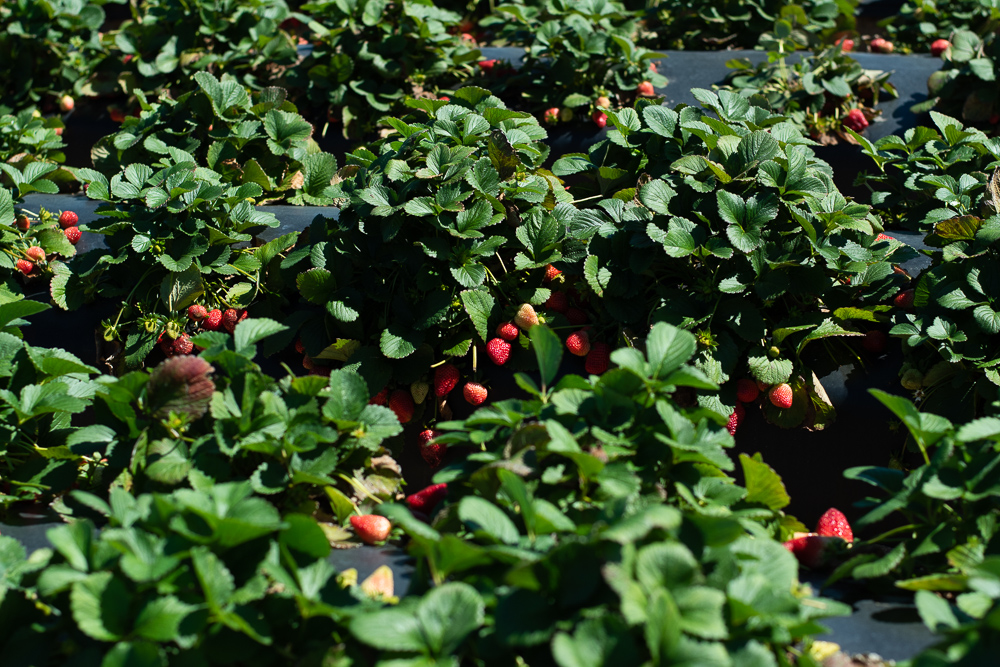 Once you get to the strawberry field, there will be a little booth with a greeter who will give you boxes to put your berries in and a few instructions. They will tell you how to best pick them without squashing them and which ones to go for. They will also give you a reference to eyeball how many pounds you're picking before you get to the register. Each pound is $4.
Other Things To Do At The Farm
In addition to strawberry and sunflower picking, there is also a little playground for the kids, food trucks, and a little farmer's market.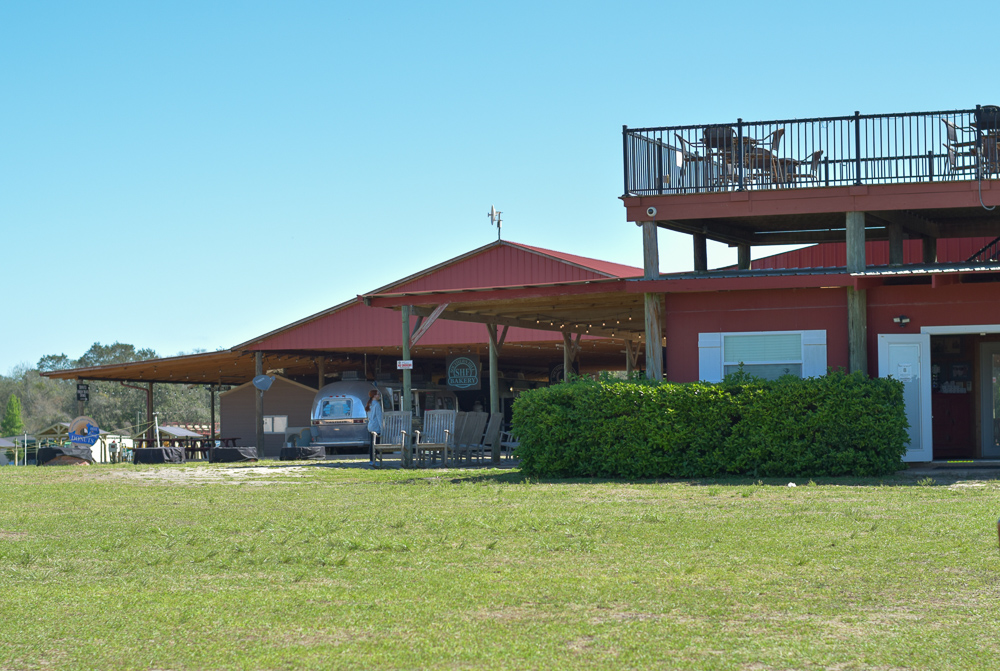 After we were done in the You-Pick fields we headed over to the food trucks and grabbed blueberry cake pops, blueberry cobbler, and a blueberry donut cobbler.
Then the kids played on the playground until it was time to go.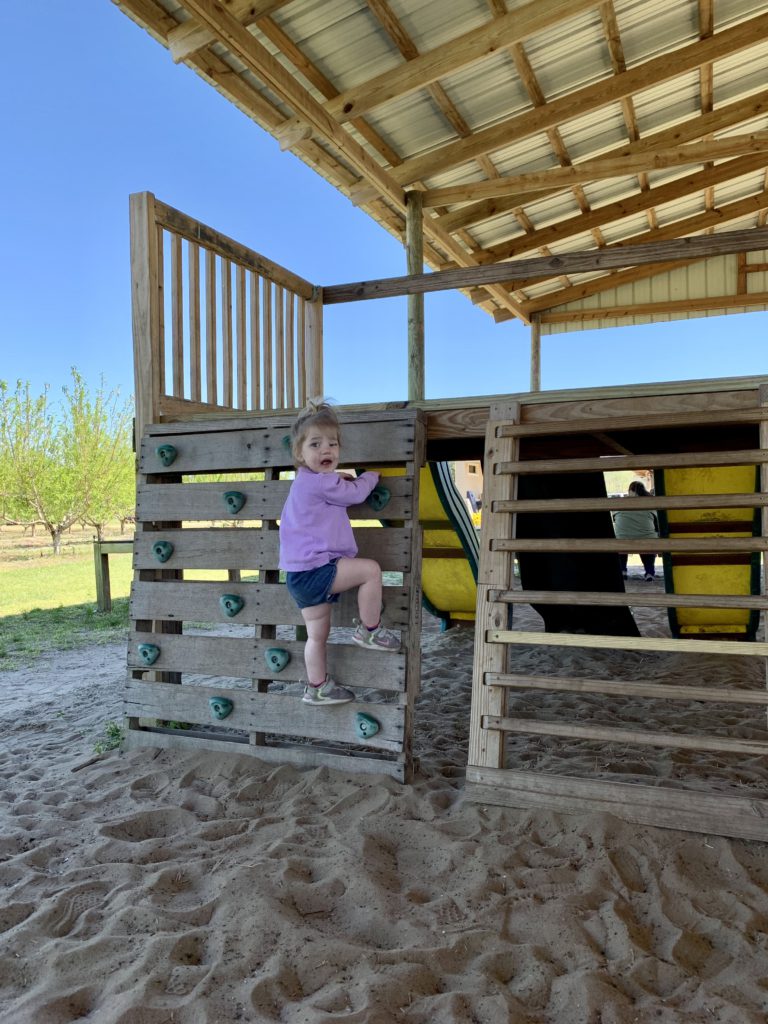 Photo Ops
There are some super cute photo ops set up around the farm. Hopefully you can get your kids to cooperate a little better.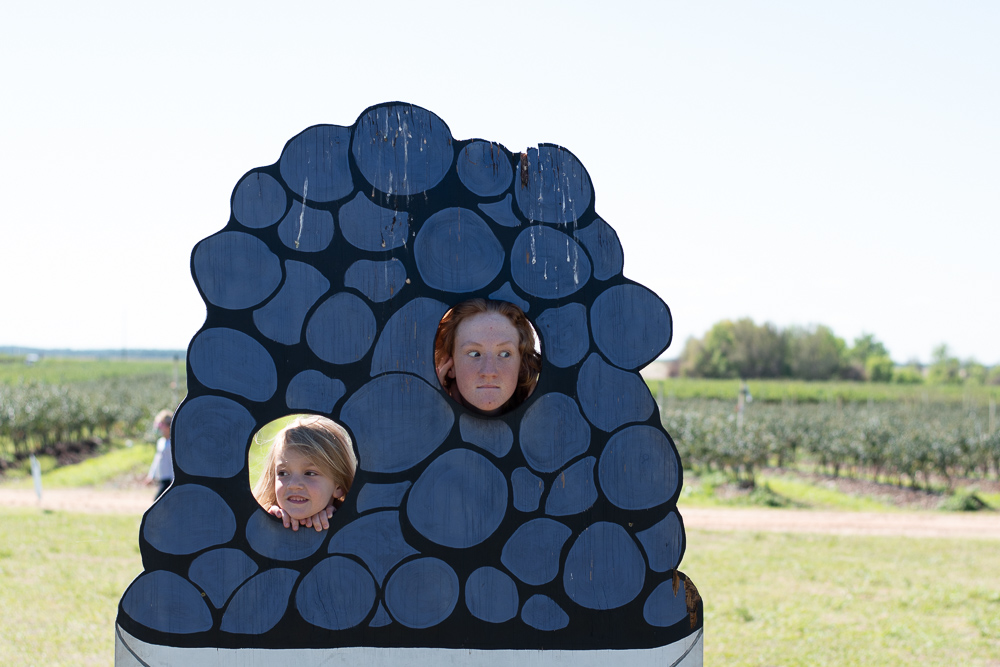 You can tell by our photo op photos from the day that my crew wasn't really feeling staged photos. I wasn't too worried about these photos though, because I got some great ones while they were picking, and they didn't even know it!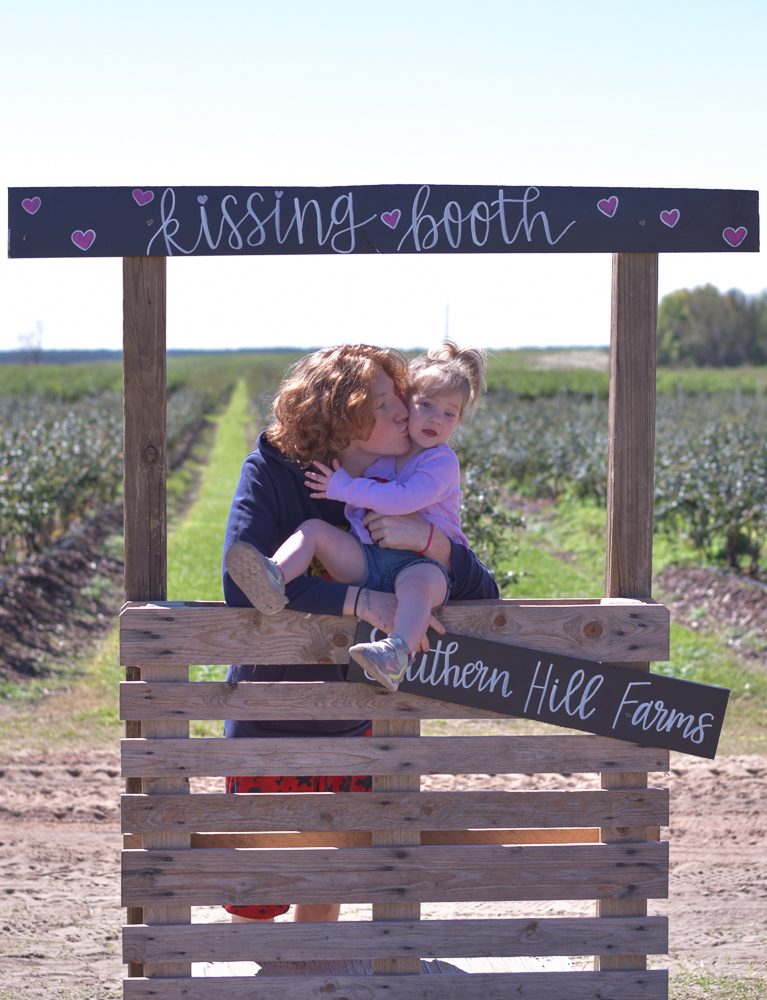 New Regulations
Like all other public places in Central Florida, Southern Hill Farms is following health and safety regulations due to Covid-19. They do require a mask when you enter and are in crowded areas. However, they do allow you to remove your mask when you can properly socially distance.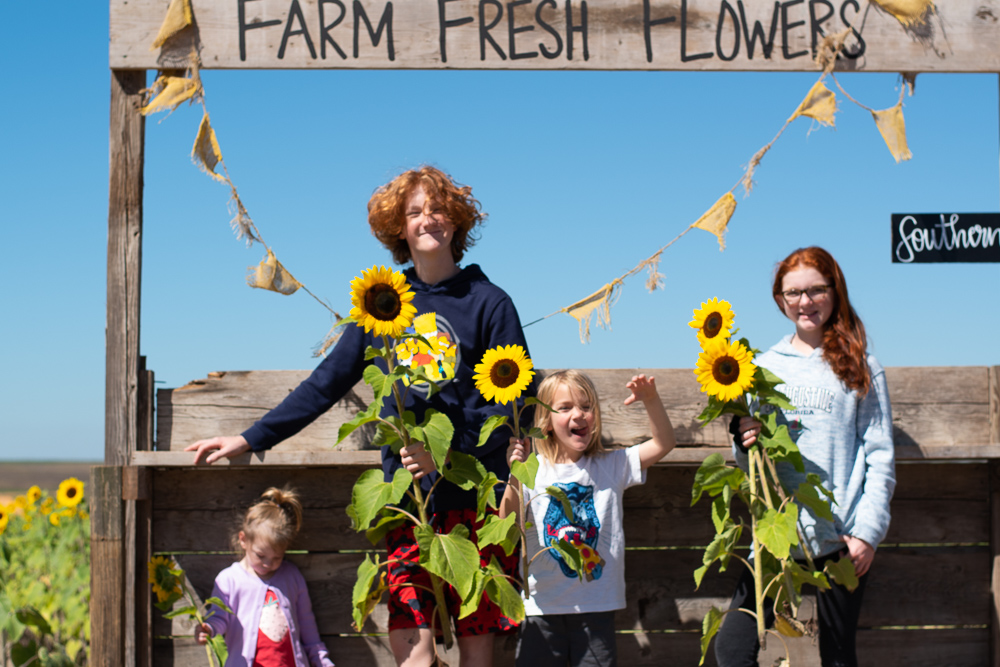 Southern Hill Farms is located at 16651 Schofield Rd, Clermont, FL 34714. For more information visit https://southernhillfarms.com.
Have you visited Southern Hill Farms before?