This past Saturday night, my mom surprised us by taking the girls for a sleepover that allowed Matt & me to have a last-minute Date Night! Whooo-Hooo!!!! We so needed it! Quality time is one of our love languages & we were overdue! I wanted to stay home & order in take-out but Matt said, "get changed, we're going out!"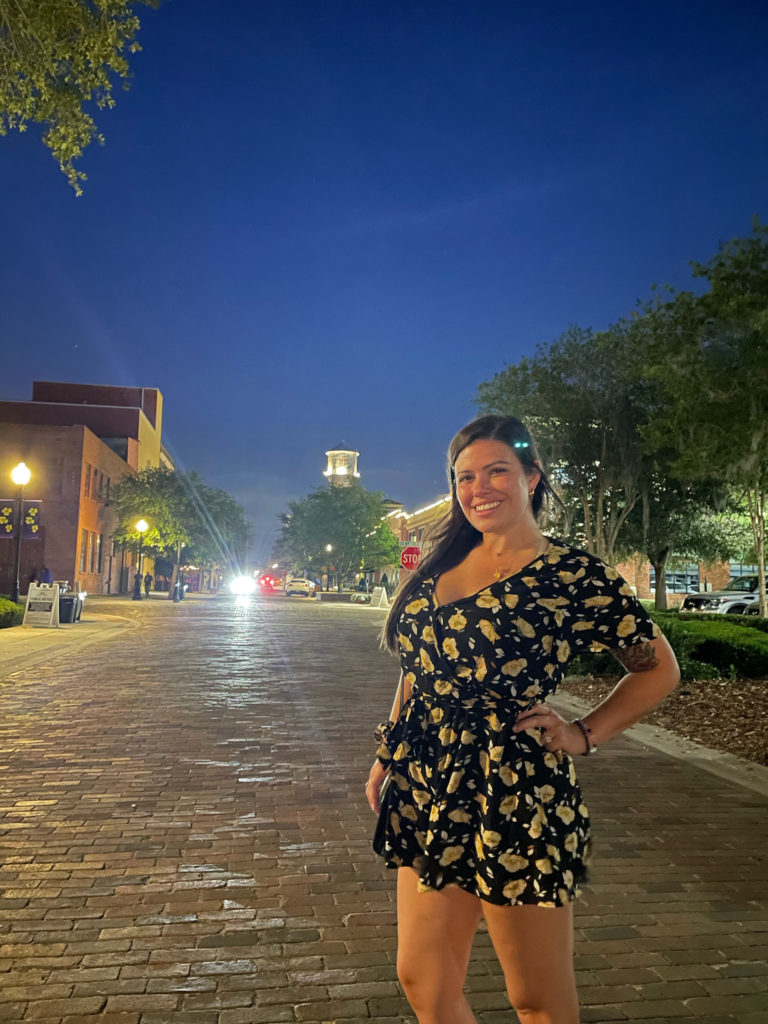 So cute outfit adorned & out the door we went. We headed to Downtown Winter Garden to walk around and grab dinner. To our surprise, it was the Arts in April celebration.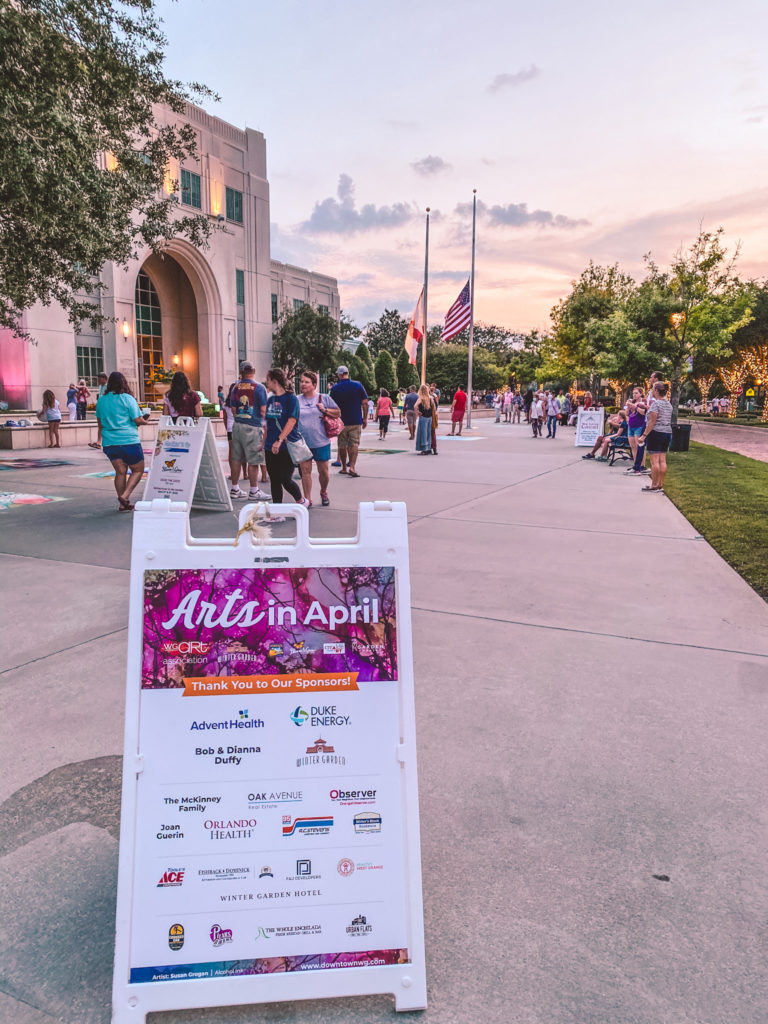 Art, another one of our love languages so carousing the sidewalk chalk art contest was a lot of fun!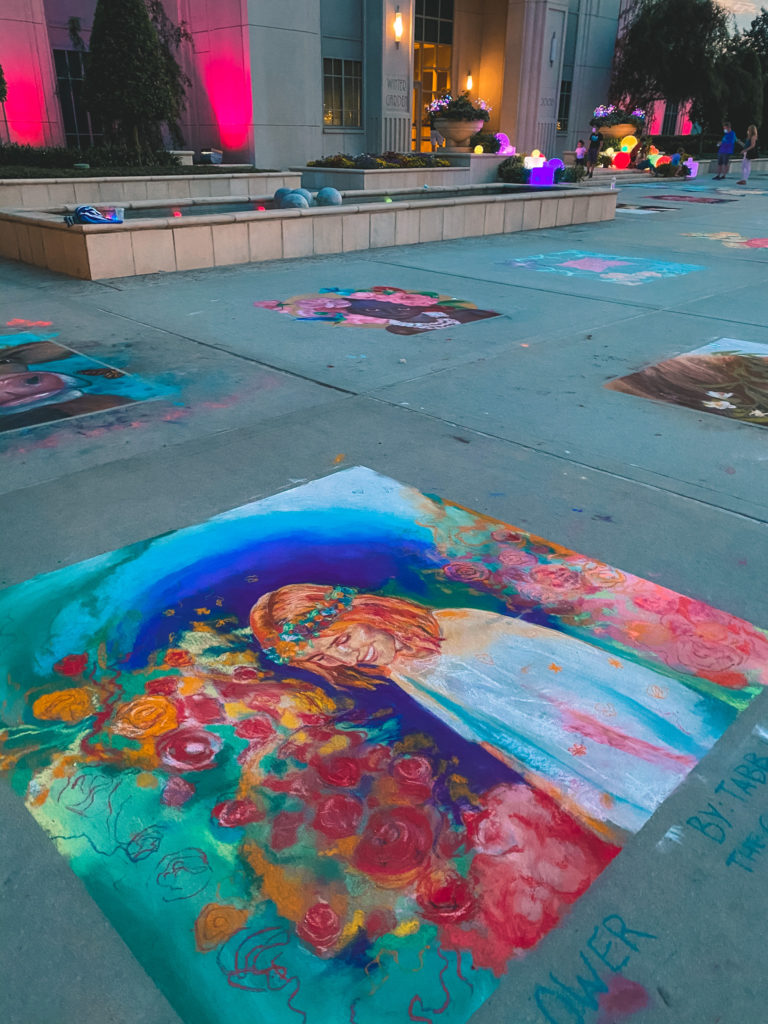 There were so many entries & each more incredible than the next. As an artist who has dabbled in chalk art, I hope to enter next year!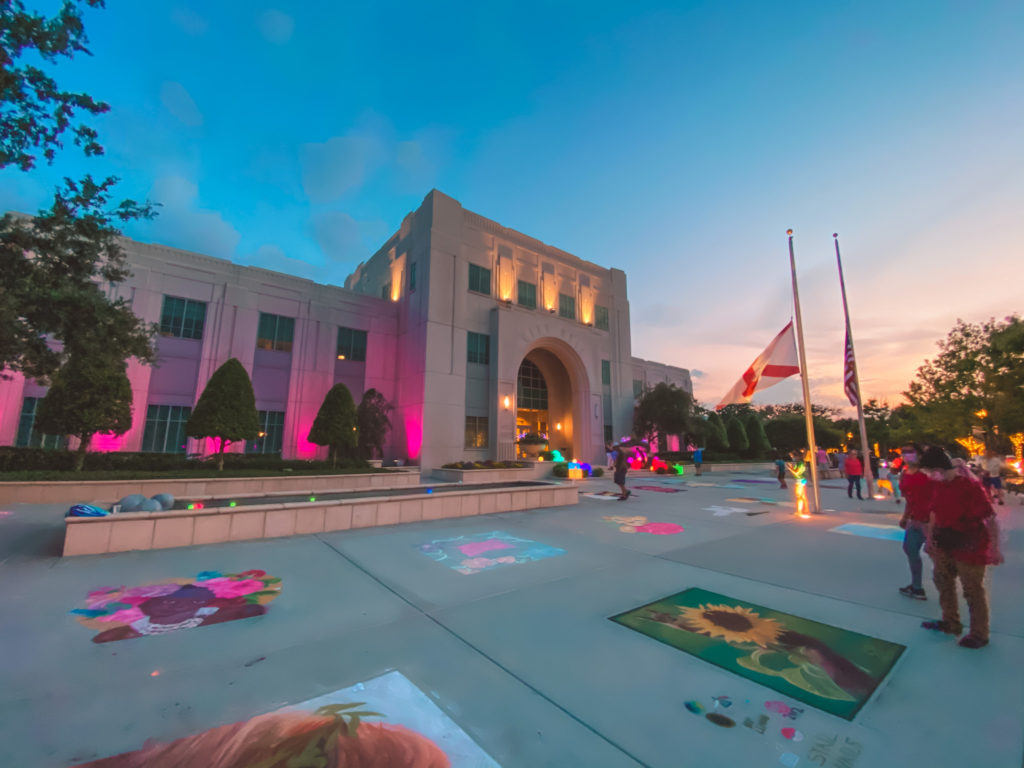 It was so inspiring to see so many different styles from artists young & old! I also found some cool, new IG accounts to follow.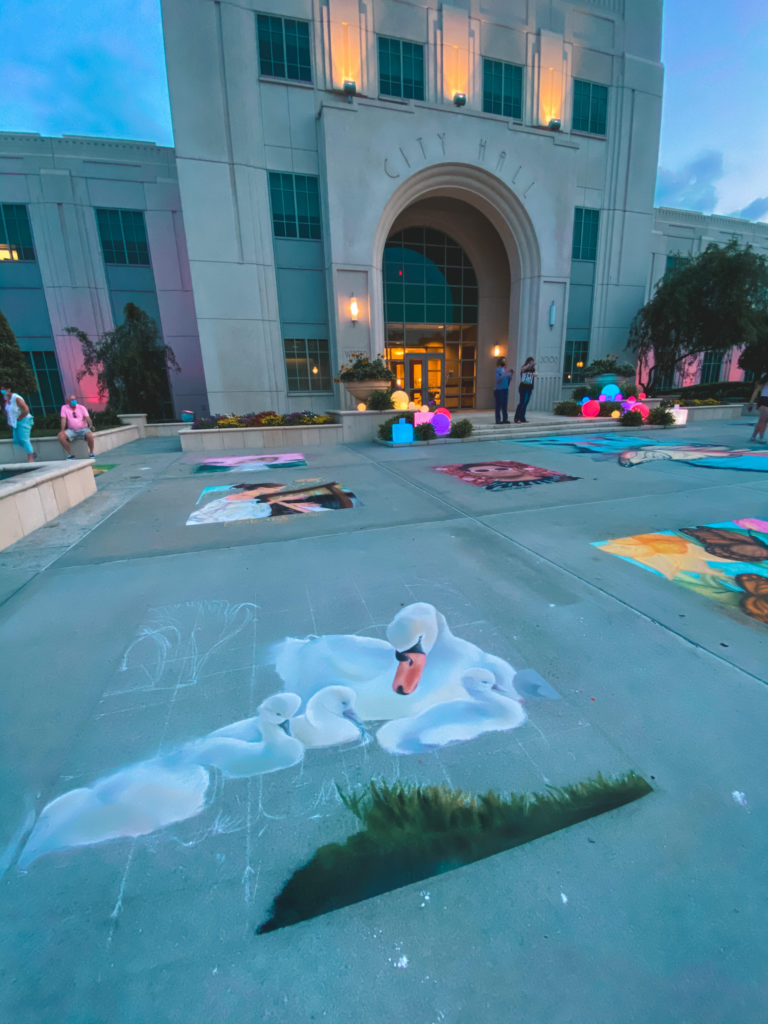 After enjoying the chalk art, we headed towards Urban Flats, knowing most likely we would have to wait & wanted to get our names on the list. We were quoted a 45 min wait, so we decided to walk around a little more.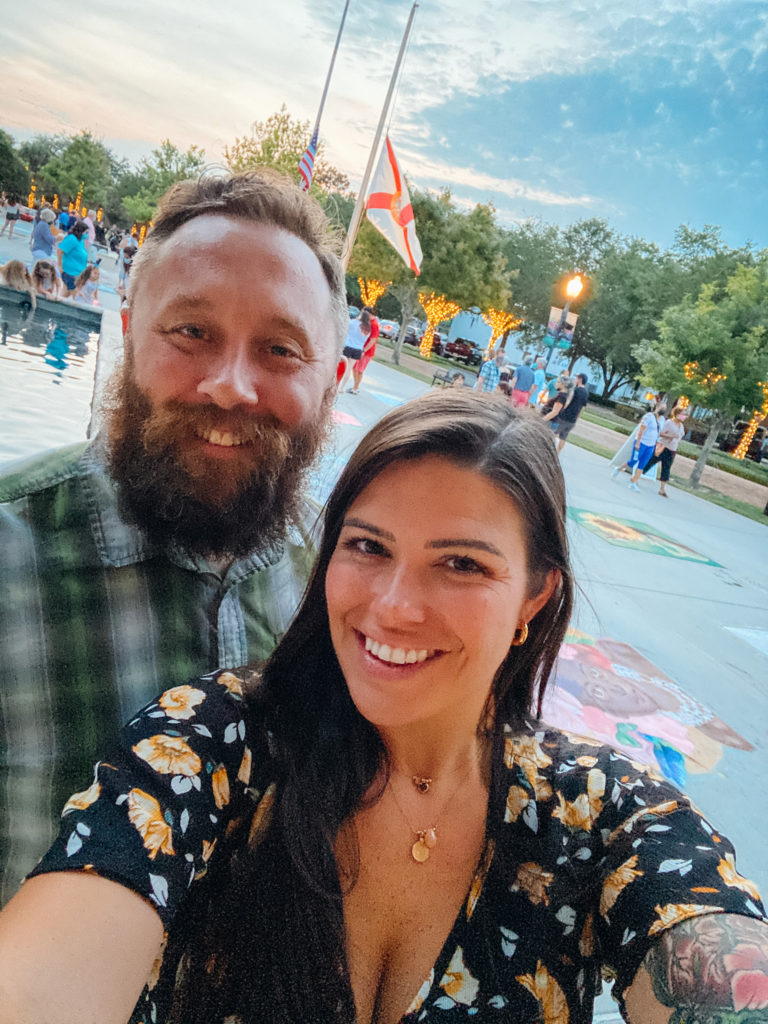 If you haven't been to Downtown Winter Garden, it's a charming, trendy city with lots of unique restaurants, bars, brewery, shops, markets, art & more. Within 20 mins we received our text saying our table was ready and back to the restaurant we went.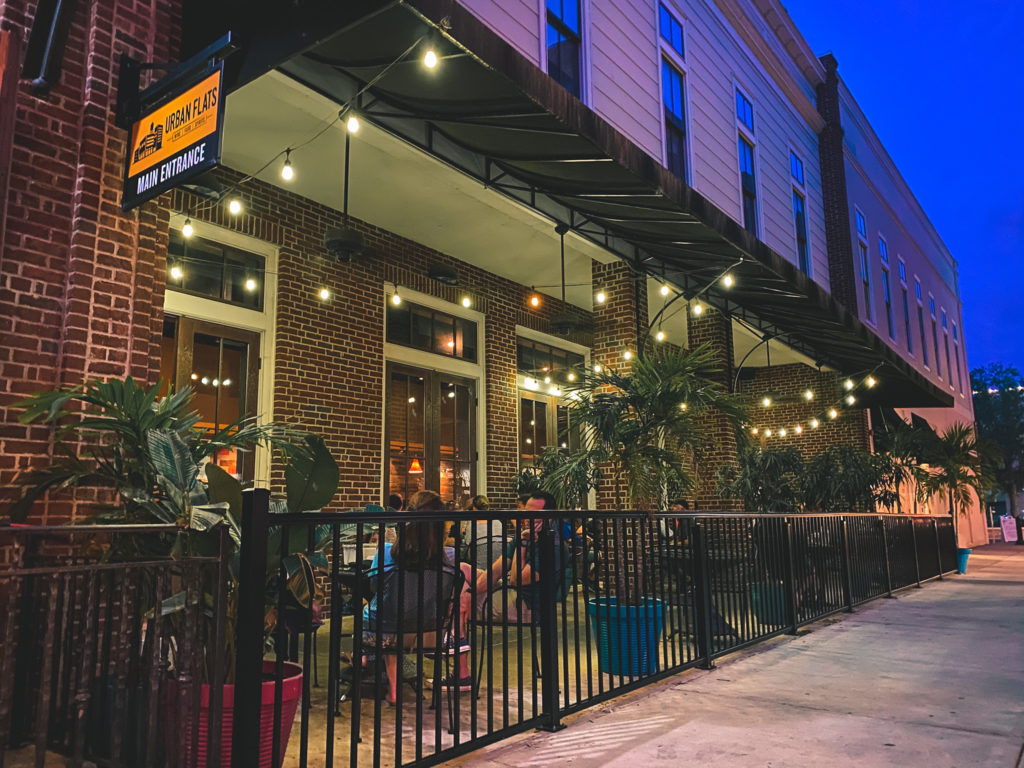 Once seated we looked over the menu. We wanted everything but we settled on splitting the Korean Bulgogi Tacos & the Big Tex 2.0 flatbread!
Both were incredibly delicious! I also LOVED their homemade chips with the sweet chili sauce on them. The arugula with honey was a tasty combination. Then we concluded dinner with a slice of their Key Lime Pie, which also did not disappoint.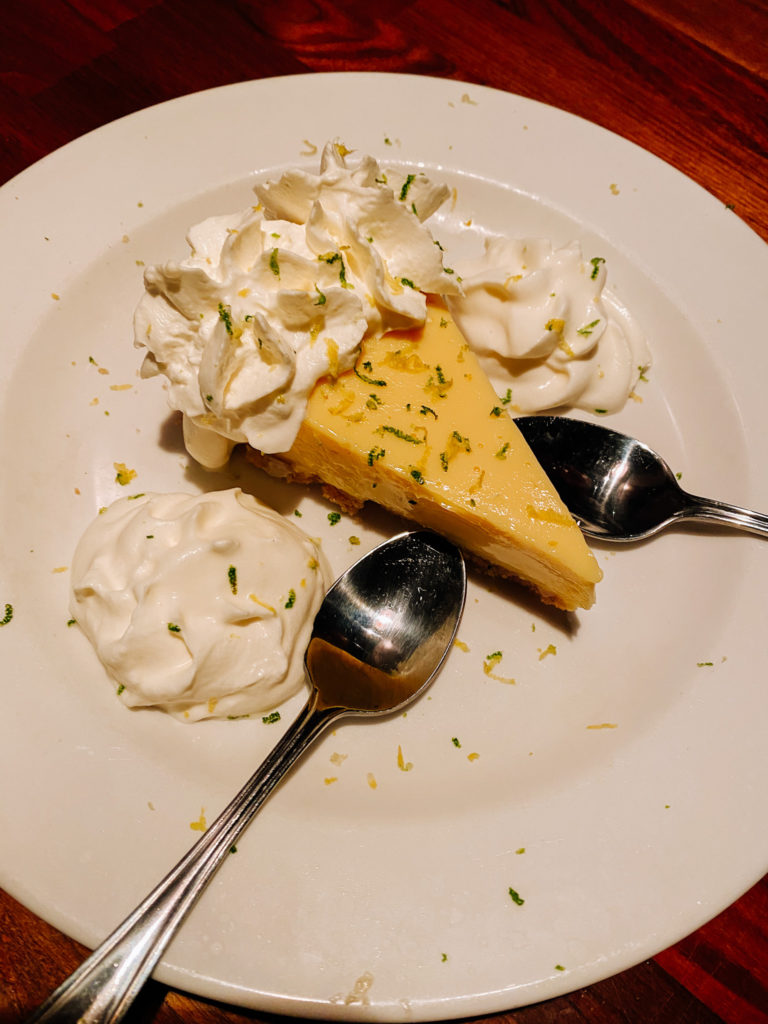 After dinner we enjoyed the ambiance of Plant Street all lit up for the Arts in April. It made for a very romantic date night.
Downtown Winter Garden is not only a great place for date nights but makes for a great family fun spot. We love taking the girls to play in the splash pad & then finishing the fun with beers for us from Crooked Can & yummy eats for everyone from Plant Street Market. Let's not forget the amazing Farmers Market that takes place every Saturday from 8 am to 1 pm.
To check out more of what Downtown Winter Garden has to offer, ask any one of us bloggers, or visit their website at www.cwgdn.com.