We at Winter Garden Moms recently had the privilege of dining at Wolfgang Puck Bar & Grill at Disney Springs and were totally blown away by the amazing food, drinks, and service!
It was truly an experience that we won't soon forget. From the hand-crafted cocktails, to the delicious appetizers, to the gourmet entrees, everything we tried was more delicious than the last.
The Menu
Our meal started off with the grilled bruschetta with pesto and marinated tomatoes. We all agreed that it was the best bruschetta we'd ever tasted!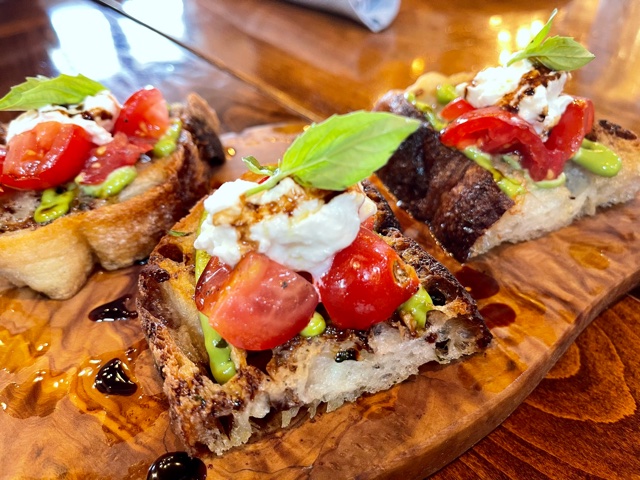 We also had the Bianca pizza with salsa verde. This pizza was very unique, bursting with flavor and made in their pizza oven right inside the restaurant.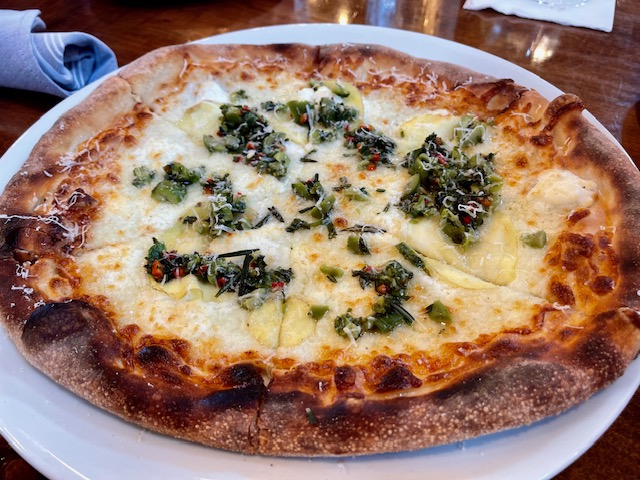 They both paired so well with our delicious cocktails. I recommend the Fragrant Pear.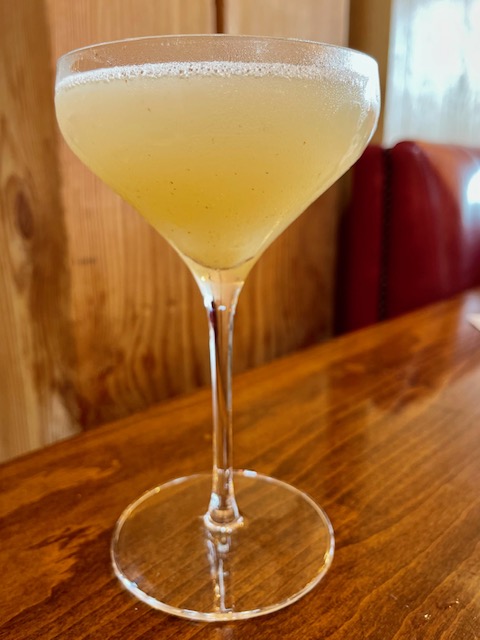 All the drinks were so light and refreshing that they complimented but didn't overpower the wonderful flavors of the food. They also offer an extensive wine list if you prefer wine with your meal.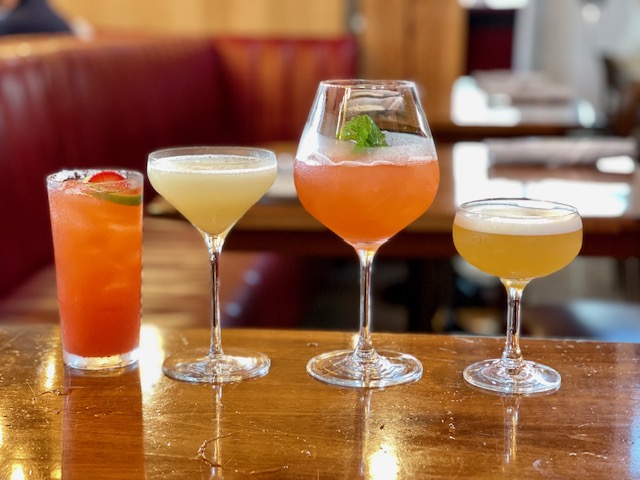 For our main courses we started with a tender porkchop with ricotta, blueberries and peaches that was absolutely perfect for summer.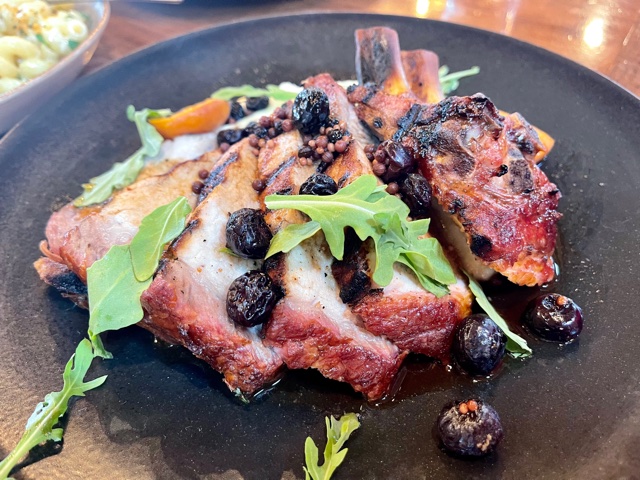 We also had blackened snapper with artichokes, a delicious shrimp scampi pasta, and chicken wienerschnitzel with dill cucumbers, tomatoes, and potatoes.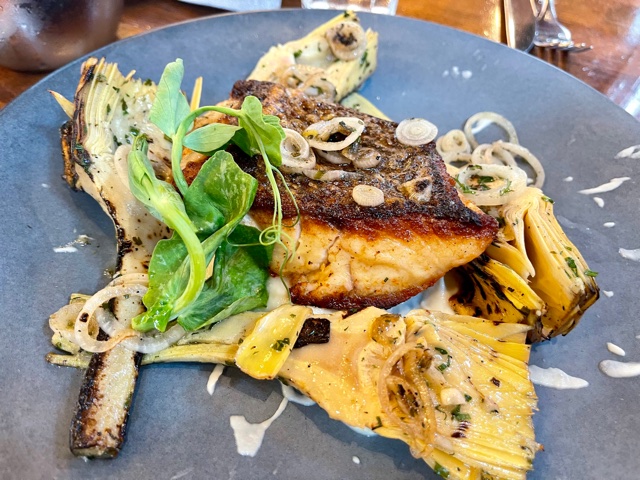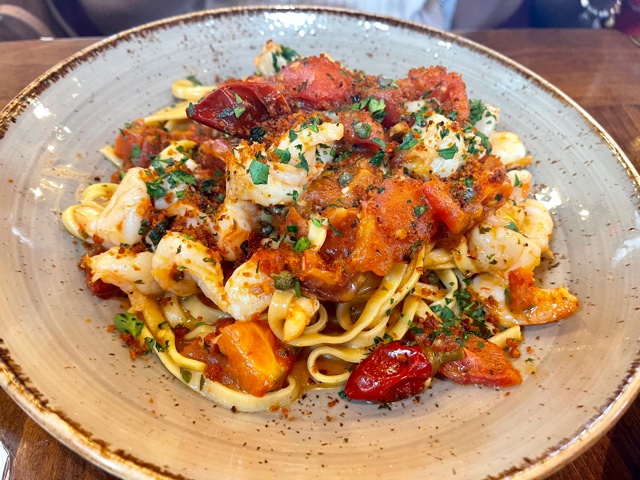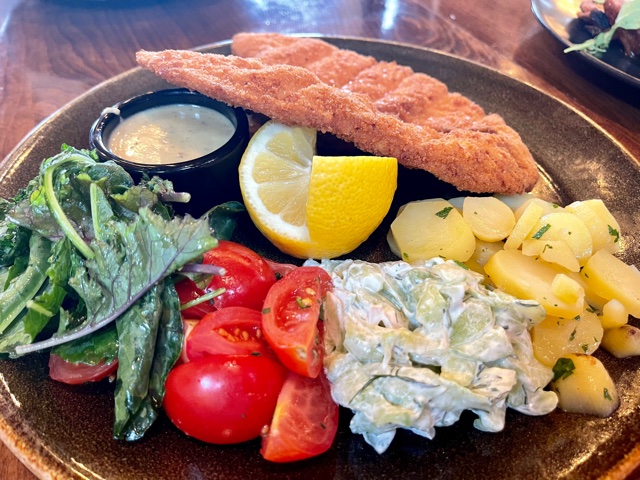 As if that wasn't enough, we paired our entrees with family style sides. These included crispy fingerling potatoes and creamy mac & cheese. The chefs truly outdid themselves on this meal! Everything was perfectly cooked and delicious.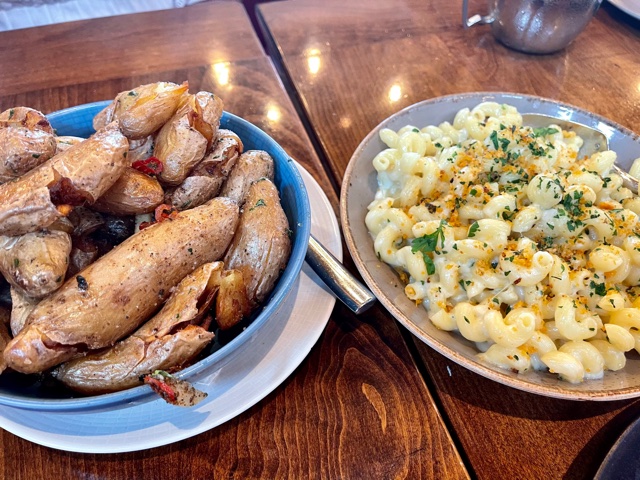 Of course, we couldn't resist finishing off the meal with some decadent desserts. We had the layered chocolate cake, house made carrot cake with caramel sauce, and Spanish cheesecake. I think we would all be very hard pressed to pick a favorite from this trio, especially because Wolfgang Puck Orlando has their own pastry area in the restaurant where they make their desserts in house!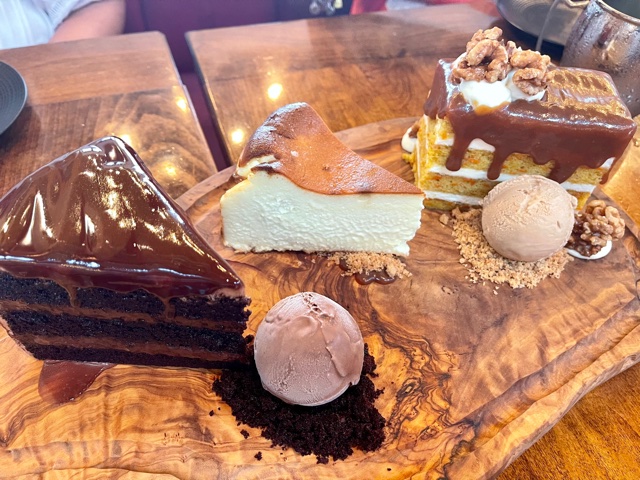 We loved walking around the beautiful restaurant and seeing the chefs working. The dining room is elegant but welcoming. While it would be perfect for a date night or special occasion, families would also feel very comfortable here.
We received the most amazing service from our waitress, Stormy who was very knowledgeable about the menu and ingredients. She answered all our questions as well.
We just can't say enough wonderful things about this amazing dining experience and can't wait to go back to Wolfgang Puck at Disney Springs again very soon!