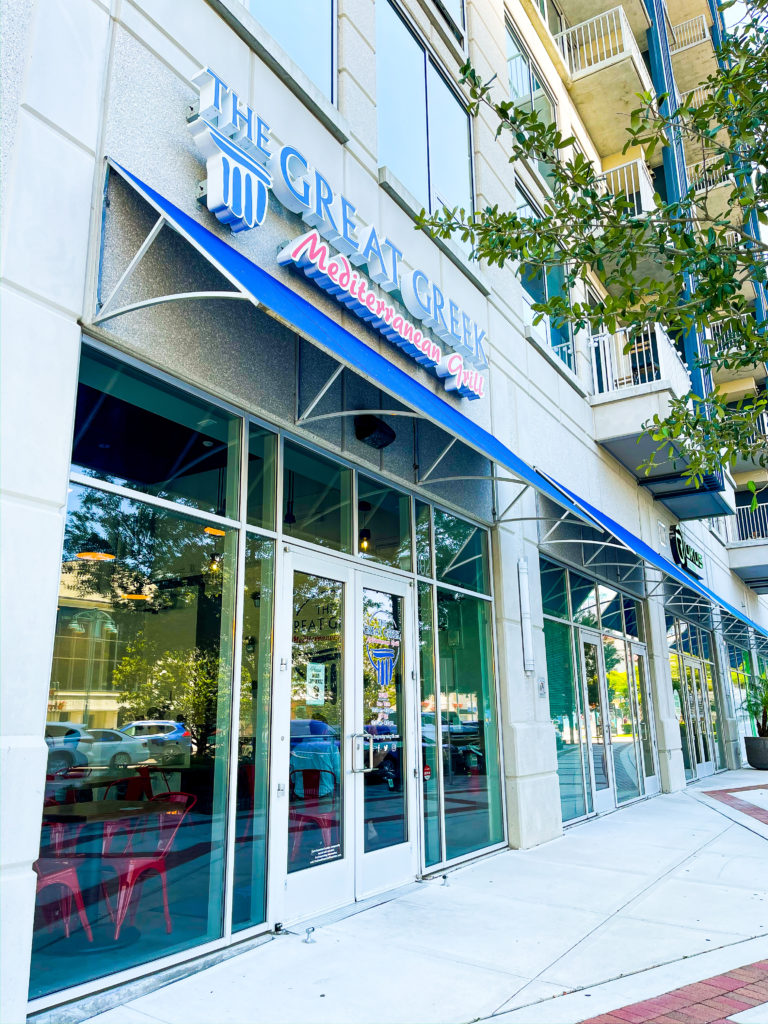 Recently us girls at Winter Garden Moms were invited to try out The Great Greek Mediterranean Grill located in Downtown Orlando. Let me tell you, I am so glad that we got to go, because (spoiler alert) we loved it! Menu items are made in house and made to order to make your day!
The location is easy to get to. There is a parking garage attached to the building and the restaurant even has designated free parking spots for their guests! The Grill is on the corner of the building, giving them a beautiful space to have indoor and outdoor seating.
Outdoors there was music playing and they had tables with umbrellas, beautiful lights hanging and even cornhole to play.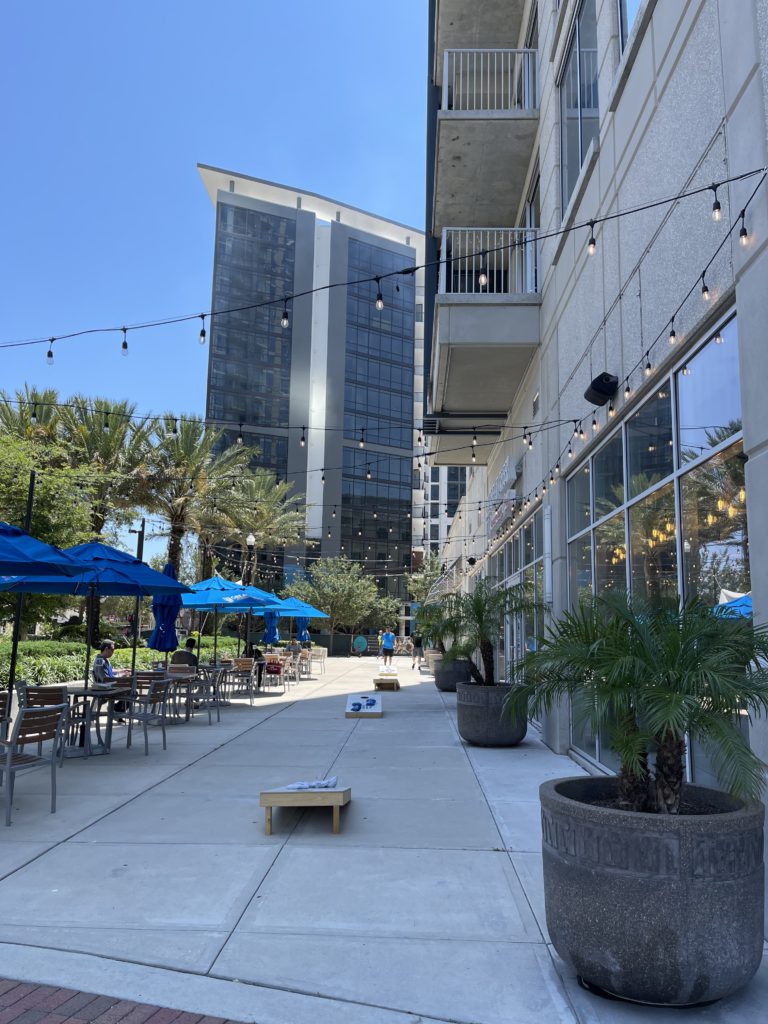 Inside the decor and layout was equally fun and spacious.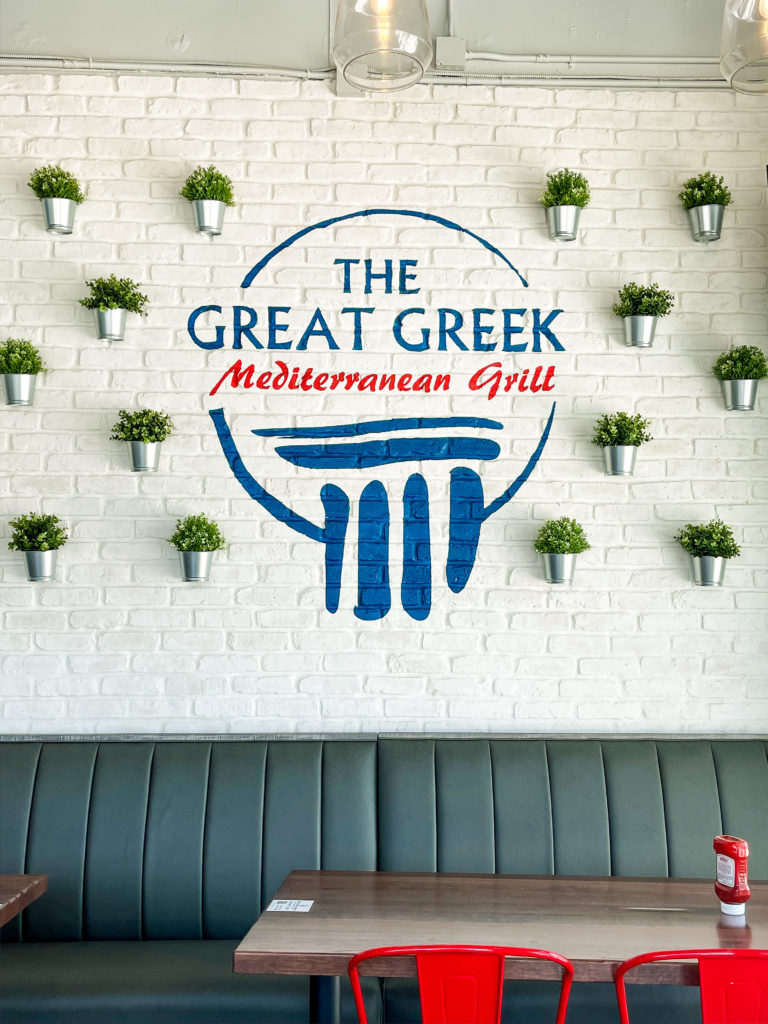 Here's what we tried out on our visit: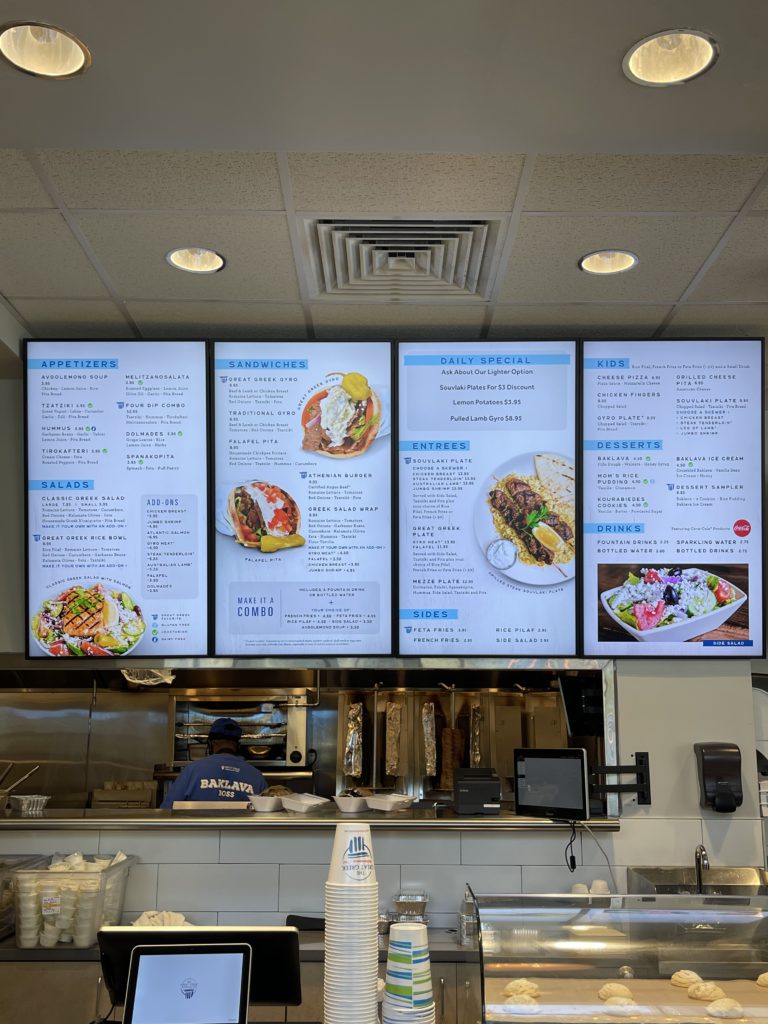 Four Drip combo
Tzatziki, Hummus, Tirokafteri, and Melitzanosalata and 4 Pitas cut and ready for dipping. My personal favorite was the Tirokafteri. I even added it to my Gyro!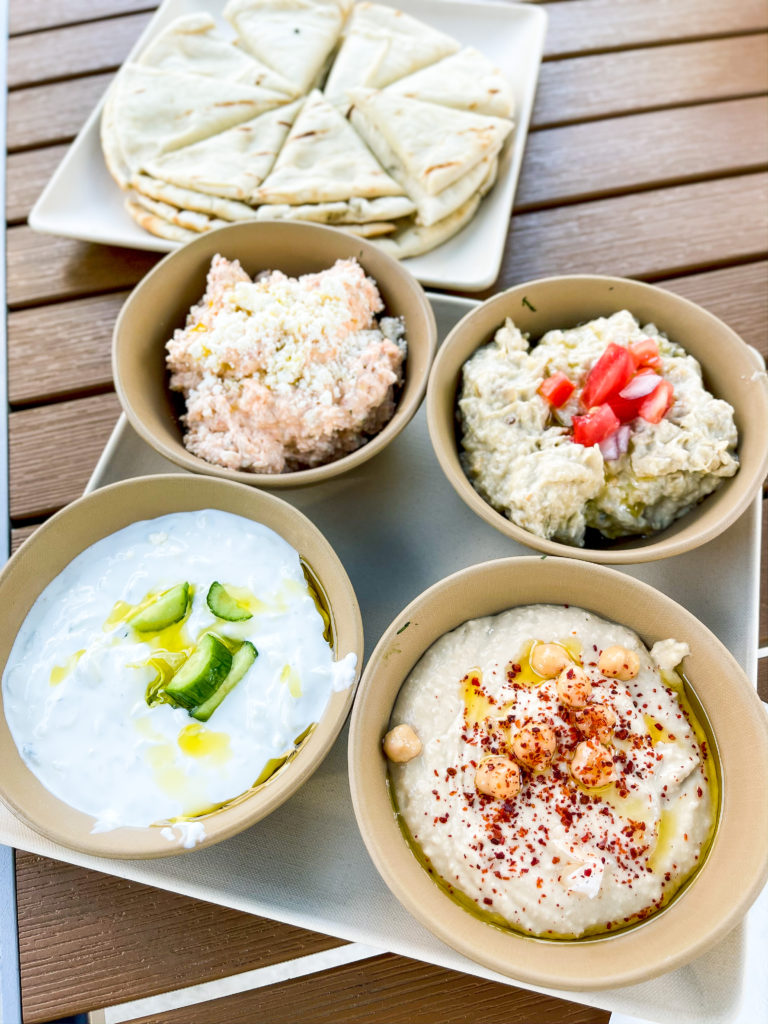 Feta Fries
Seriously awesome!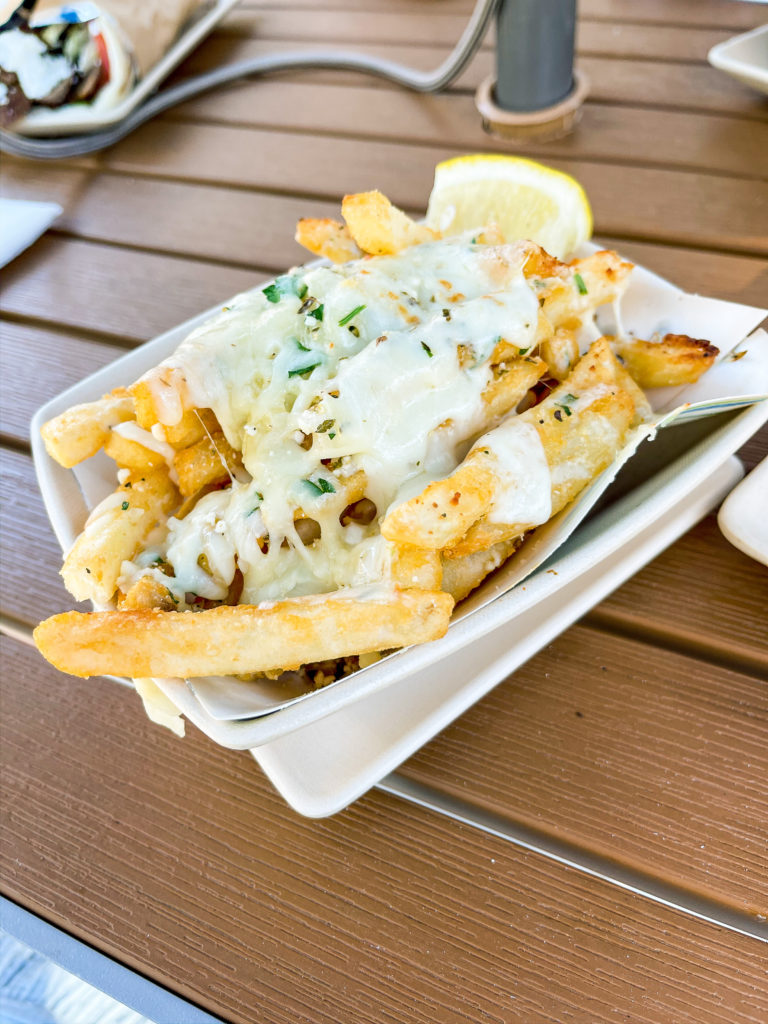 The Great Greek Gyro
Beef / Lamb or Grilled Chicken with Lettuce, Tomatoes, Red Onions, Tzatziki and Feta. Delicious and such a generous portion size too.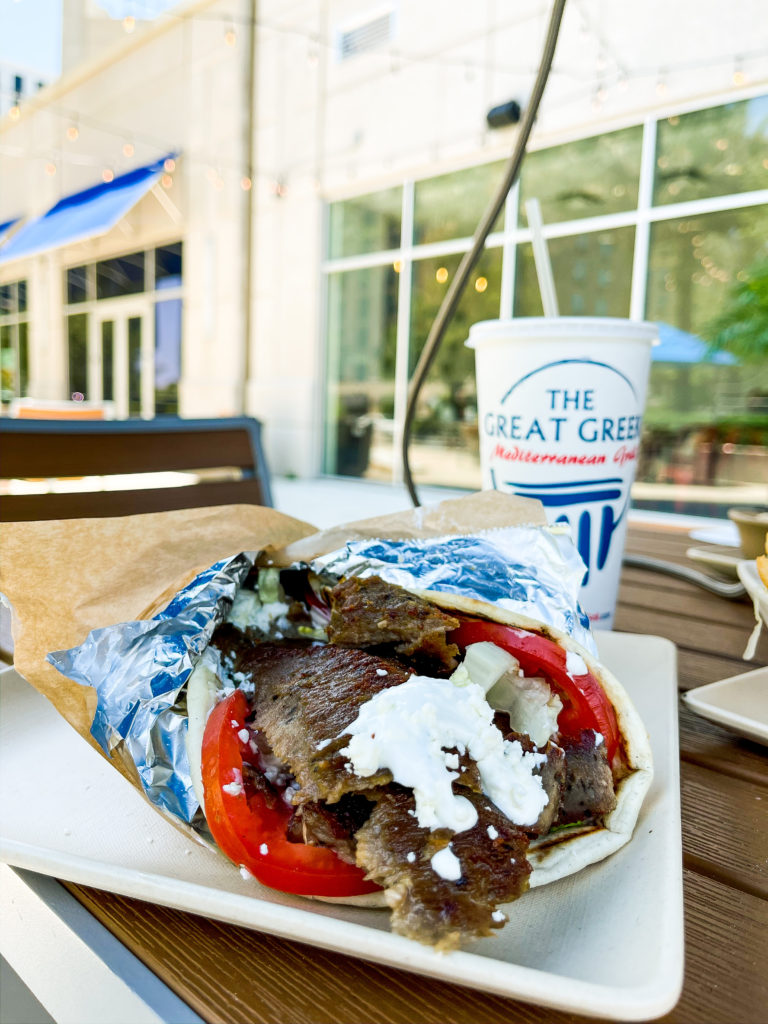 Baklava
A lovely classic with filo dough, walnuts and a honey syrup.
Moms Rice Pudding
Creamy vanilla and cinnamon flavors, yum!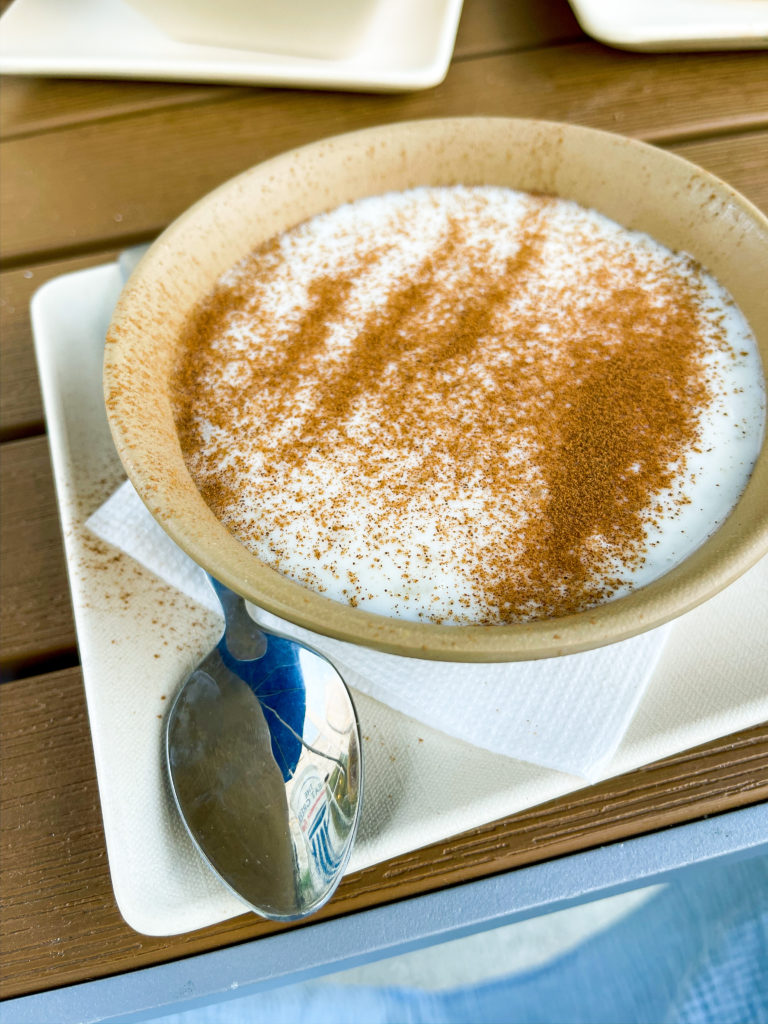 Honestly though, I don't think you can go wrong. I've only heard the best reviews about everything they make!
Things to note:
They have various happy hour discounts at night so check on those. They also have a room available for renting out for events. Catering is offered as well.
Make sure to plan a visit to this awesome location, you'll be so glad you did!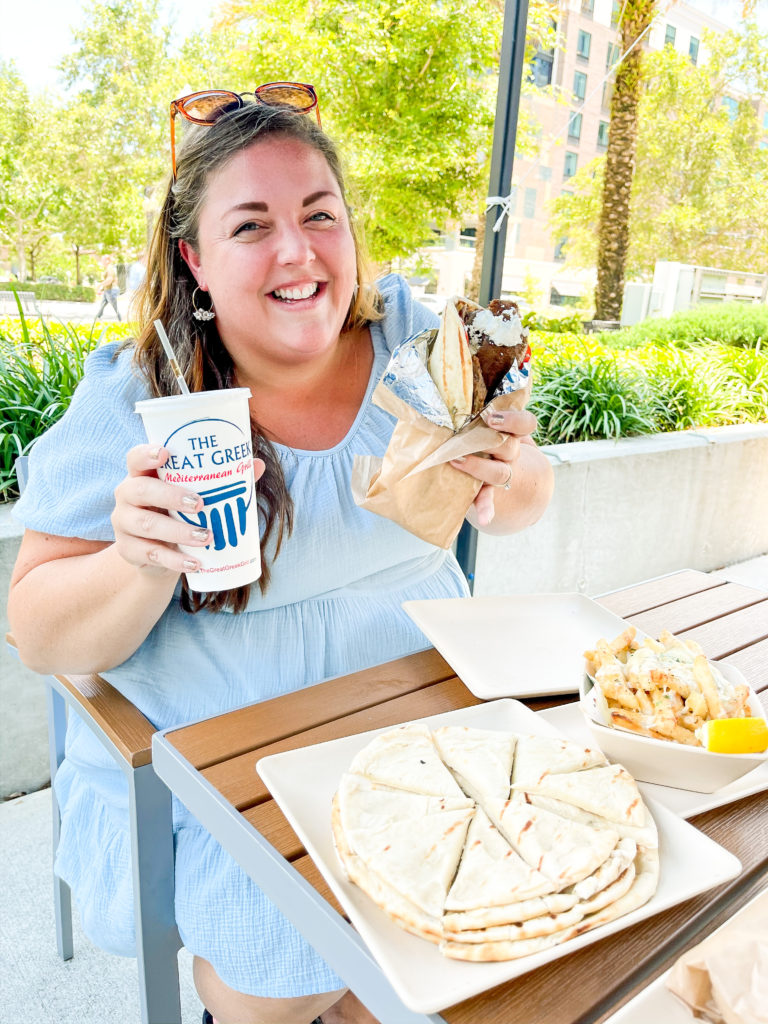 Brandy -Brightspotphoto