Winter Garden Moms recently had the pleasure of being hosted by Pico Bistro for a chance to taste some traditional Brazilian dishes. The food and service were both outstanding. In fact, we were planning our next visit with our own families before the tasting was over.
We knew it was going to be good from the moment we arrived when they not only had people wanting to dine, but they even had a duck try to make his way in for dinner too.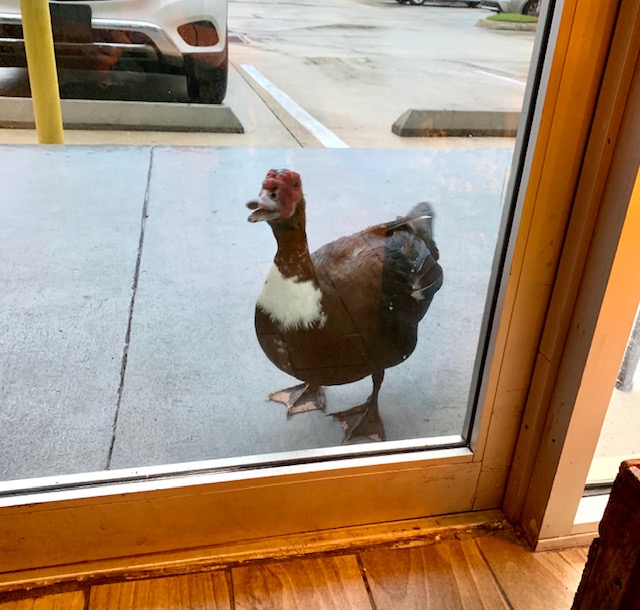 Pico Bistro's ambiance is charming. It feels as though you are enjoying a dish in a quaint little café away from the hustle and bustle of the city. The wood tables and decorative plants really set the vibe for enjoying time with family and friends along with a delicious meal.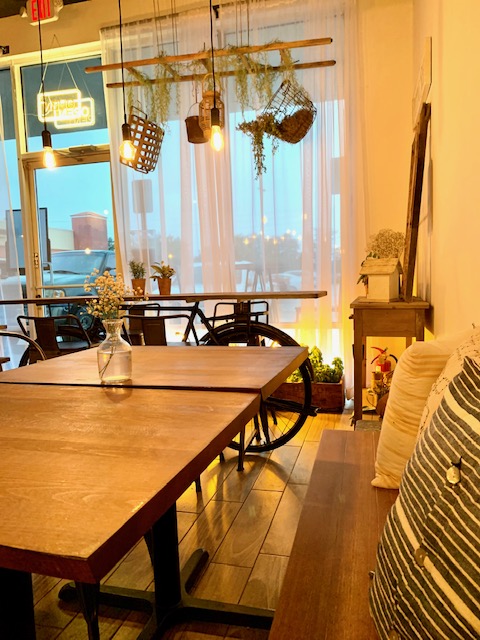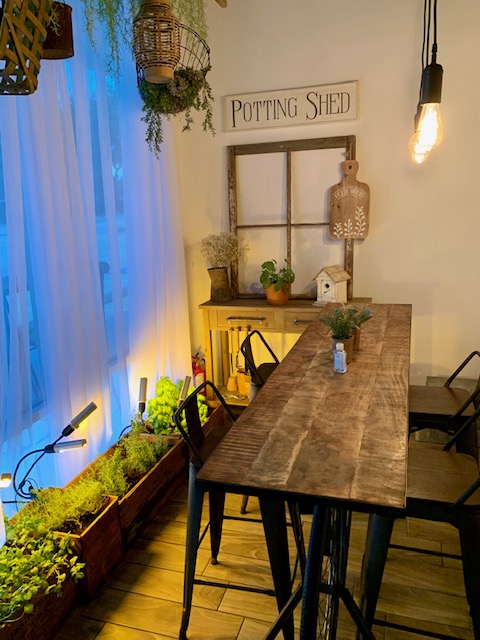 At Pico Bistro they use fresh ingredients. They have the most adorable little market set up in the back of the restaurant. This is where they keep some of their fresh ingredients. It's like they are going to market when they need something in the kitchen.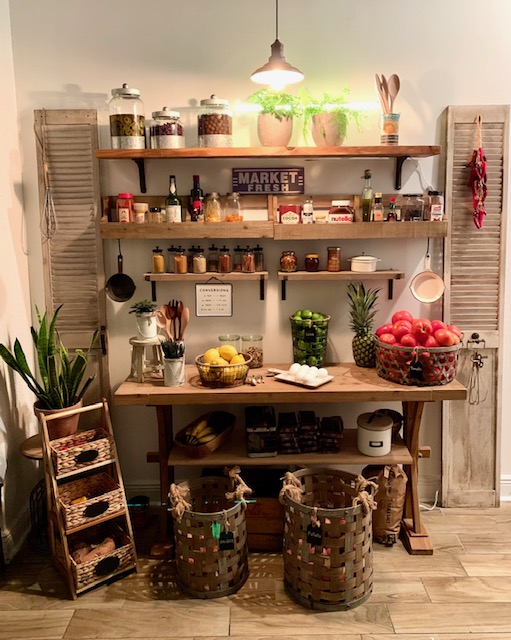 There is a counter/bar area in front of the kitchen. Here is where some of the items are prepped. They also have a selection of draft beers and other refreshing drinks.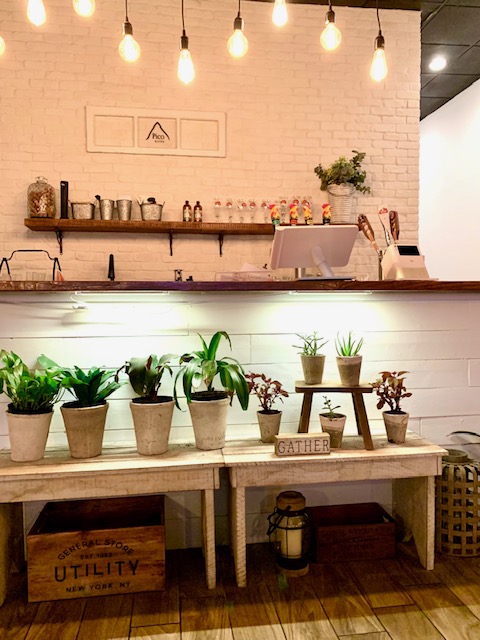 When you visit, make sure you order the Caipsake Morango, which is a traditional Brazilian drink. They come in a variety of flavors. We enjoyed the one with pineapple, strawberry, grape, and basil.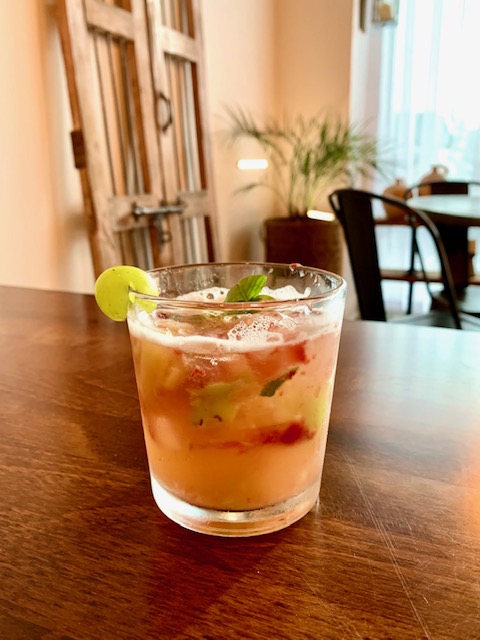 The Food
We were in for a treat with the Brazilian favorites the chef chose for us to try. Not only were they traditional choices, they were FUN!
We started with the Brazilian Empanadas. They have 24 different empanadas to choose from varying from classics like Beef with Green Olives & Eggs (which we tried & loved) to American versions like Buffalo Chicken with Blue Cheese (which was another hit for us.) They even have something for those with a sweet tooth too plus some specials that have unique twists to them.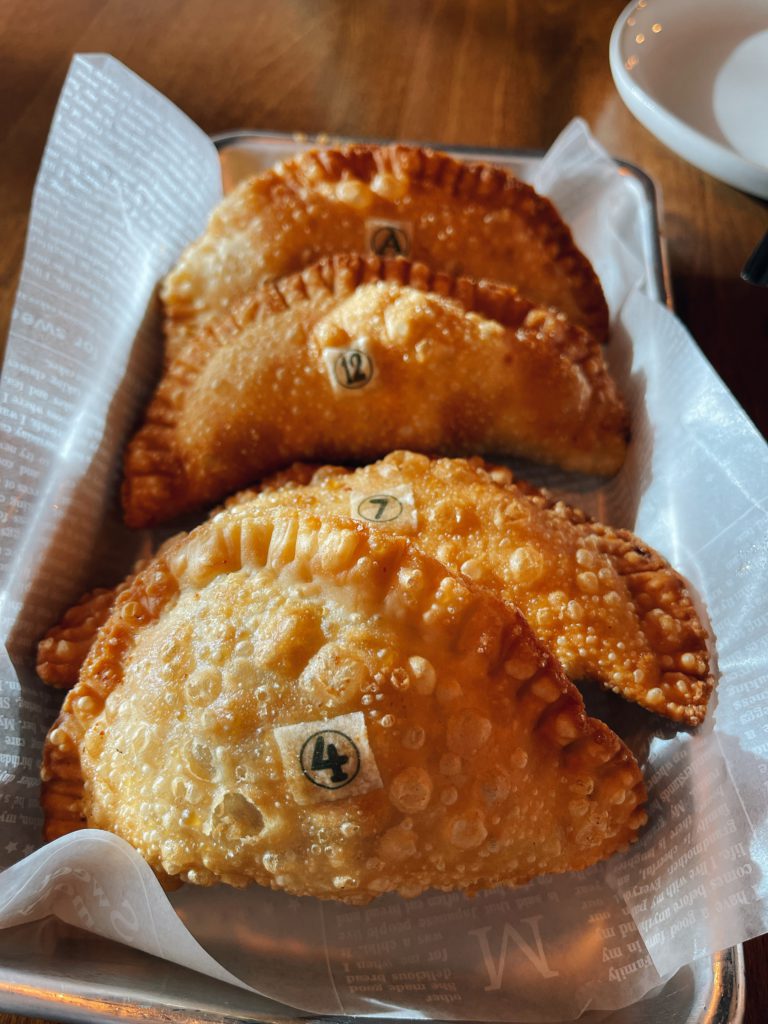 Here's the fun part, the empanadas come out all together with edible numbers on them. You then match your number to the number on a little number card and it tells you what flavor it is!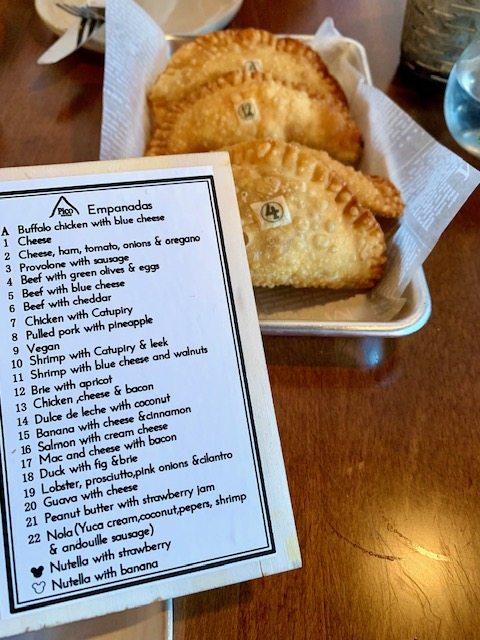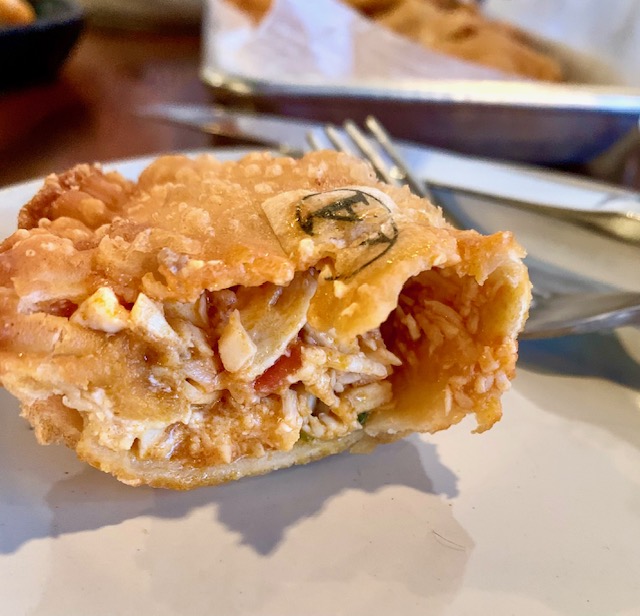 Pico Bistro also makes their own hot sauce that pairs perfectly well with Brazilian flavors. It can even be purchased to take home your own!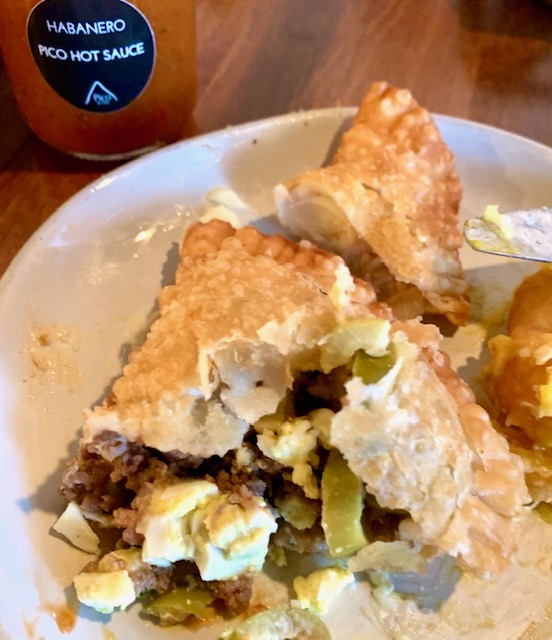 After the empanadas, the chef prepared us Wild Shrimp Bobo. This is a colorful shrimp, Andouille sausage and chowder-like Brazilian puree made with yucca, coconut mile, amazon oil, herbs, yellow and red pepper. The dish is served with yucca puffs and wild shrimp to dip.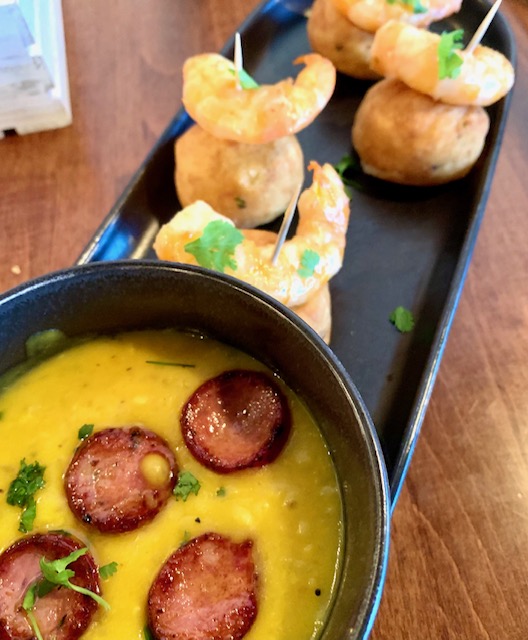 There was more fun to be had with this dish because there is a special way to eat it in order to get all the flavors in one bite! First, slice a slit in the yucca puff, then lay the shrimp in the slit. Next pour some of the puree over it then top it off with a sausage! Then pick it up and take a big bite and enjoy as the flavors flood your mouth!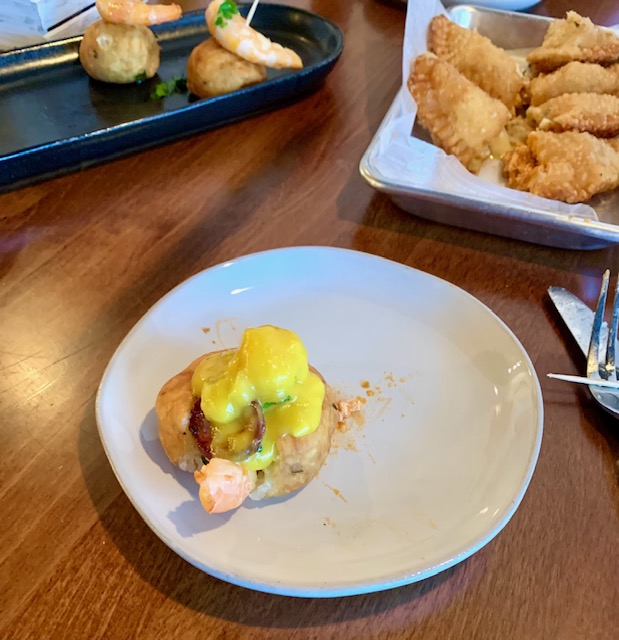 For the main dishes we enjoyed Pico Steak and Bacalao, both were perfect portions and came out hot and flavorful.
Pico Steak is a grilled Brazilian Picanha steak with banana tartare and rustic fries, served with Chimichurri or herb butter.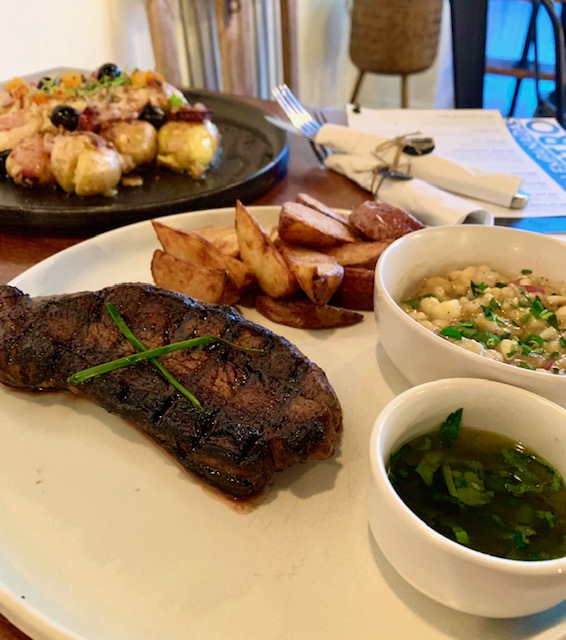 Bacalao is a Confit Codfish in a homemade extra virgin olive oil on top of a potato and Portuguese sausage bed with apricot cubes.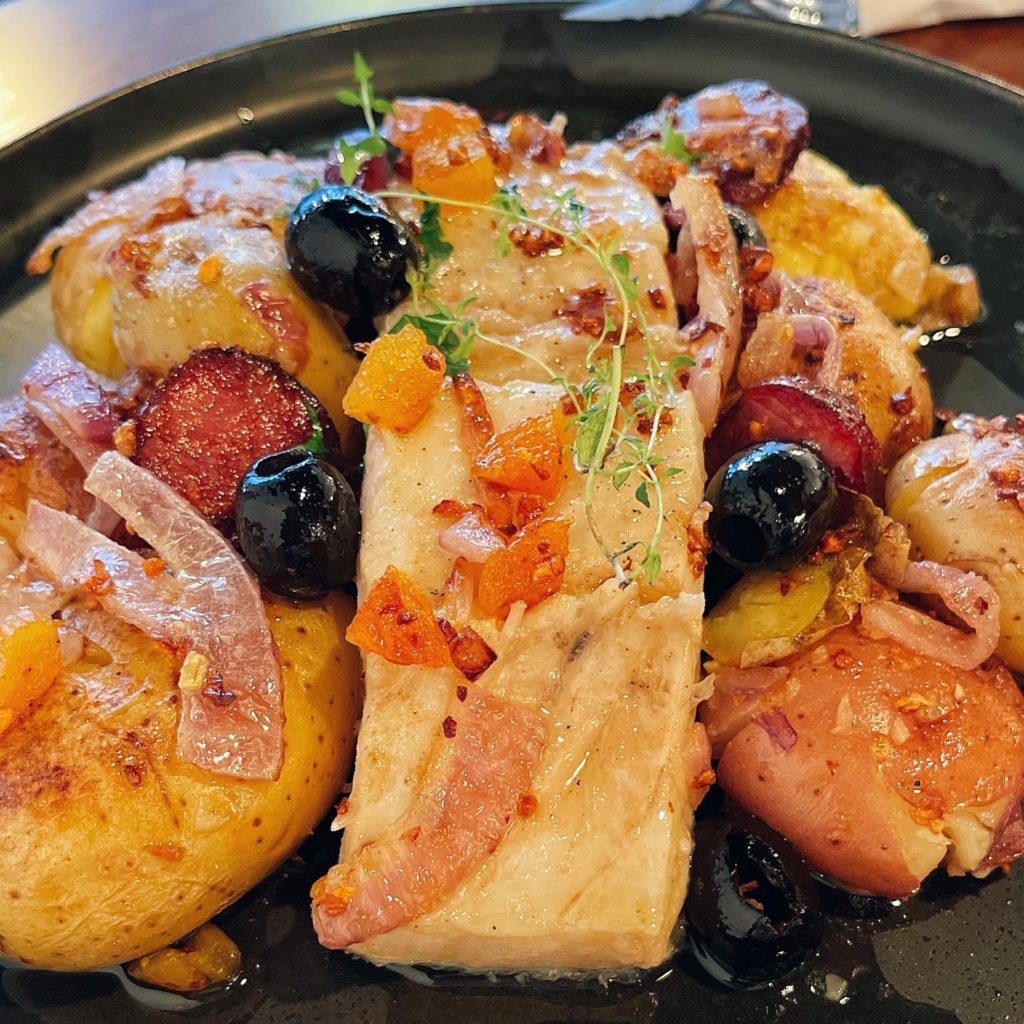 We recommend planning your next date night or girls' lunch at Pico Bistro. If you find yourself near the Montrose Street Market in Clermont, swing by for a quick empanada as Pico Bistro has a booth there!
Thank you Pico Bistro for hosting Winter Garden Moms!