Winter Garden Moms was recently invited to check out the new documentary Summer of Soul now playing at select theaters and on Hulu.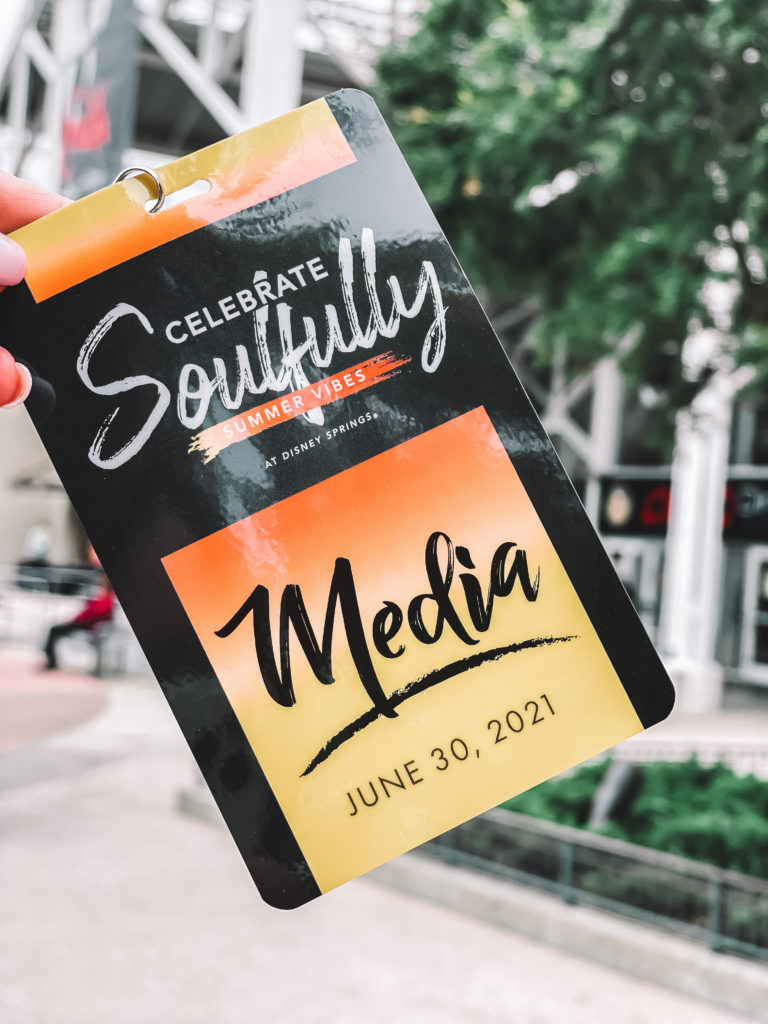 We also had the opportunity to explore happy hour offerings available at some of the restaurants before screening the film at AMC Disney Springs. Happy Hour at Disney Springs is a perfect way to end a day or begin an evening!
There are so many great places to choose from. Whether you are in the mood for a cold beer with laid back vibe or a specialty cocktail in an upscale hangout, Disney Springs has you covered!
Happy Hour offerings are as followed: (information from disneysprings.com)
House of Blues Restaurant
Monday through Sunday – Open – 6:00 PM
Featuring $2 off all bottled and canned beer, $5 House Wine and Well Liquors, $6 Margaritas and Long Island Iced Tea.
Raglan Road Irish Pub & Restaurant
Monday through Friday – 12:00 PM – 6:00 PM (outside bar only)
Featuring $5 Draught Beers, $5 Premium Well Liquors
Paradiso 37, Taste of the Americas
Monday through Sunday – All Day (bar only)
Featuring $5 House Margarita, $5 Coors Lite and Tecate
Terralina Crafted Italian
Monday through Sunday – 4:00 PM – 6:00 PM (outside bar only)
Featuring $5 select beers and half off glasses of wine (reserve wine not included)
STK Orlando
Monday through Sunday – 3:00 PM – 6:00 PM
Featuring half-off specialty cocktails, $10 Justin Cabernet & VieVité Rosé, $2, $5, $7, $8 food specials
Jock Lindsey's Hangar Bar
Monday through Friday 12:00 PM -3:00 PM
Featuring $6-$7 Wine and Well Drinks, $6-$7 Draft Beers and $8 and under appetizers.
After enjoying a couple of delicious cocktails like the sparkling rosé from Terralina and the mule from STK, we headed over to AMC for the show.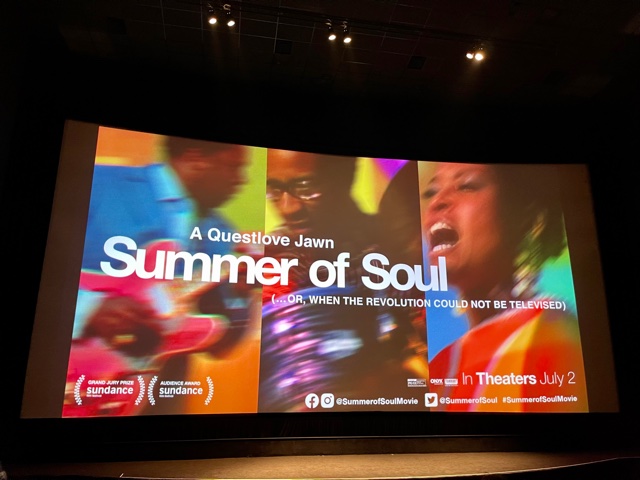 Summer of Soul (…or when the revolution could not be televised) is Questlove's directorial debut about the Harlem Cultural Festival in 1969 which celebrated Black music, culture, and pride. The festival took place over the course of six weeks in Harlem, New York during the same time as Woodstock. But instead of receiving the same amount of attention, the footage of the festival was stored in a basement and has never been seen…until now.
The feature length documentary is part music concert, part historical accounts, and part interviews with performers and attendees. It showcases performances by some of the biggest acts of the time such as Stevie Wonder, Galdys Knight, B.B. King, and Sly and the Family Stone.
It's a beautiful look into a complicated time in history during the heart of the Civil Rights Movement. The performances were amazing and the fact that the public has never had access to them is such a misfortune. The film did a wonderful job of portraying the struggles of Black people during that time while keeping the focus on the beauty of the music and culture.
We thought the documentary was wonderful and we are so honored to have seen it in the theater. Make sure to check it out in theaters or on Hulu! It was the perfect way to wrap up a fantastic evening of celebrating soulfully at Disney Springs.