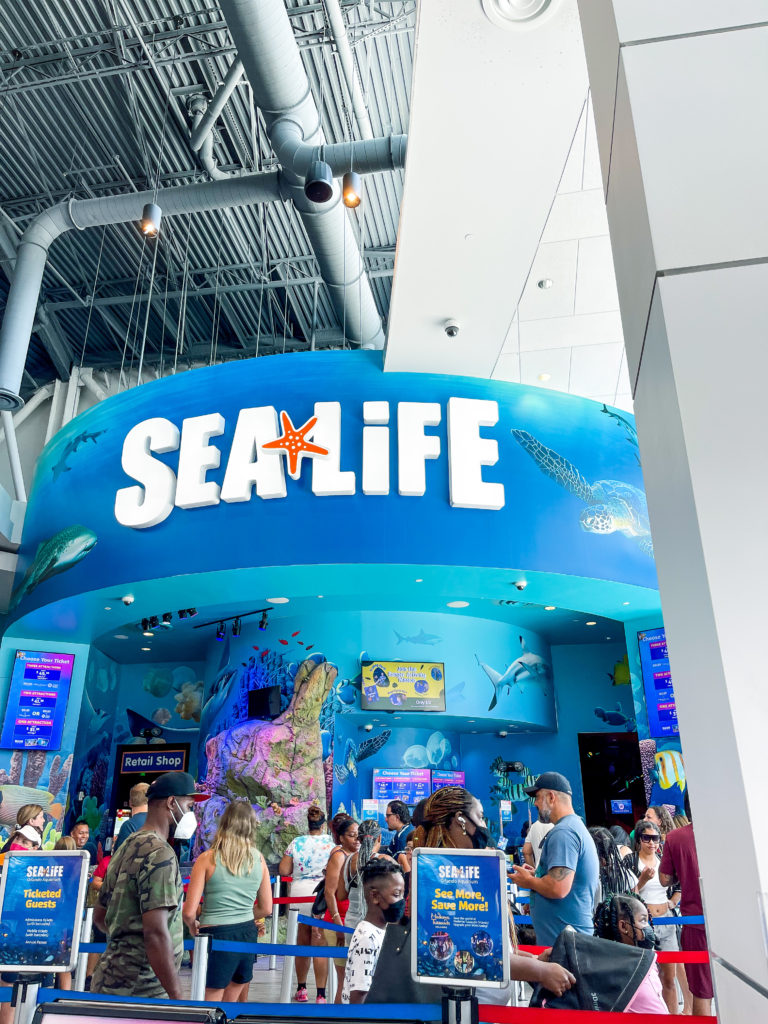 Winter Garden Moms was recently invited to SEA LIFE Orlando to check out their amazing aquarium and experience the "Behind the Scenes" tour.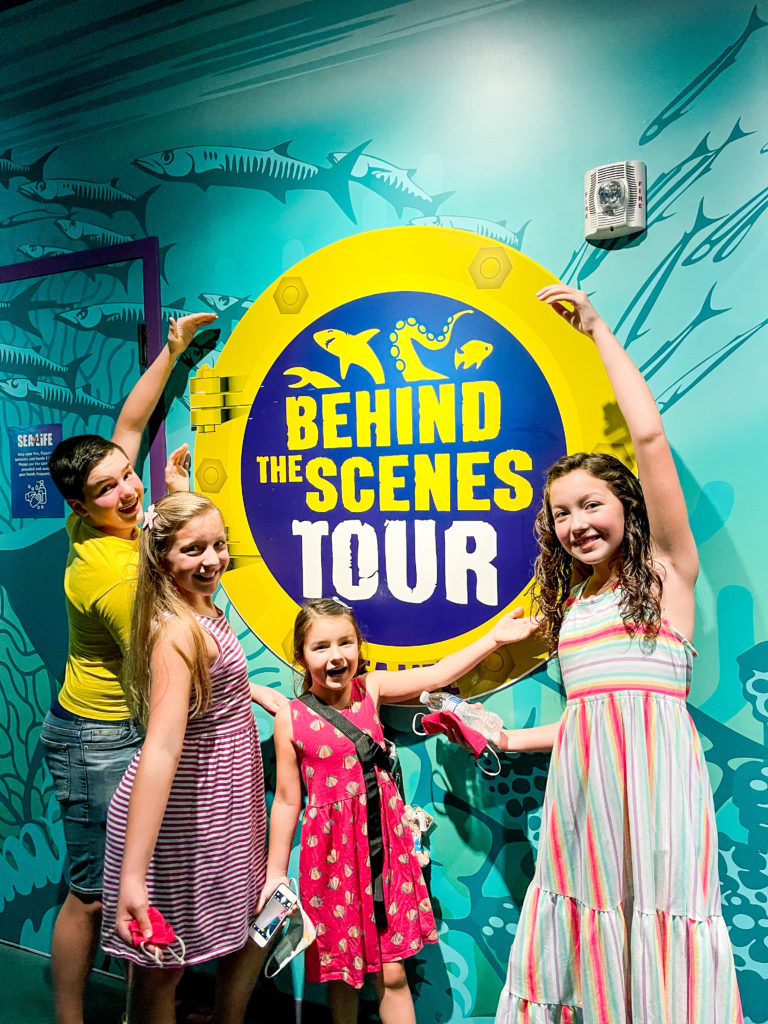 Behind The Scenes Tour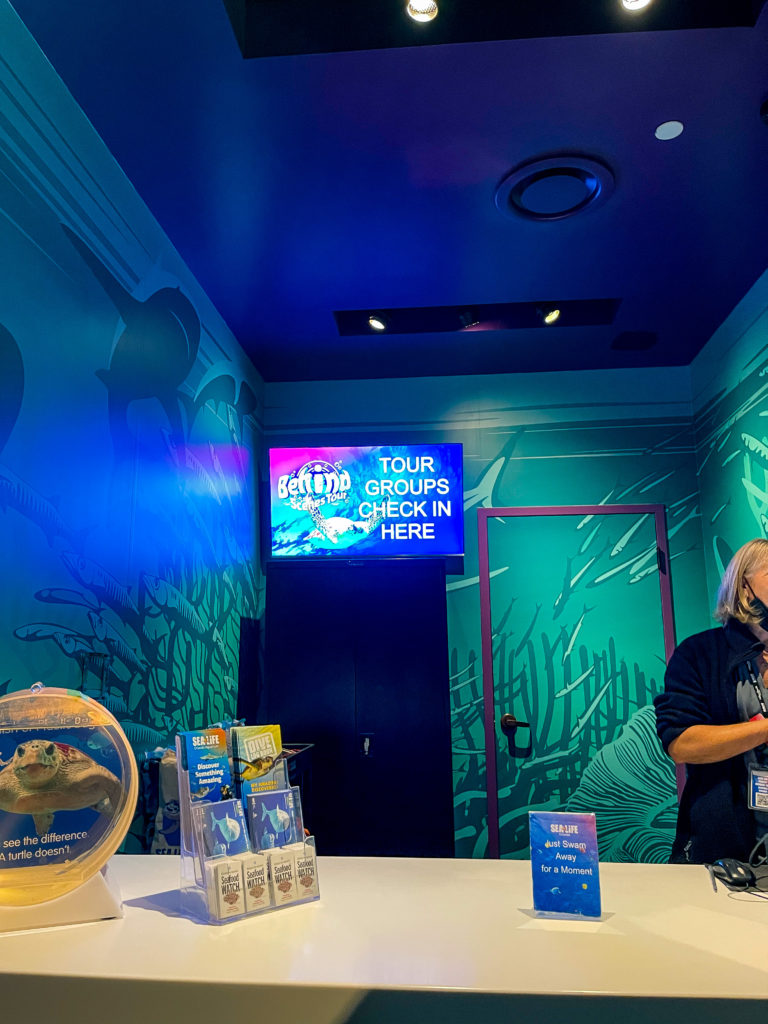 The" Behind the Scenes tour" is a limited capacity tour of about 10 people and is 30 mins long. During that 30 minute tour we learned all about how they are able to replicate the ocean water for all of their tanks as well as how in-depth and specialized their feeding schedule is for each animal.
We also learned about how they keep their animals healthy.
We even got a view of the main ocean tanks from above!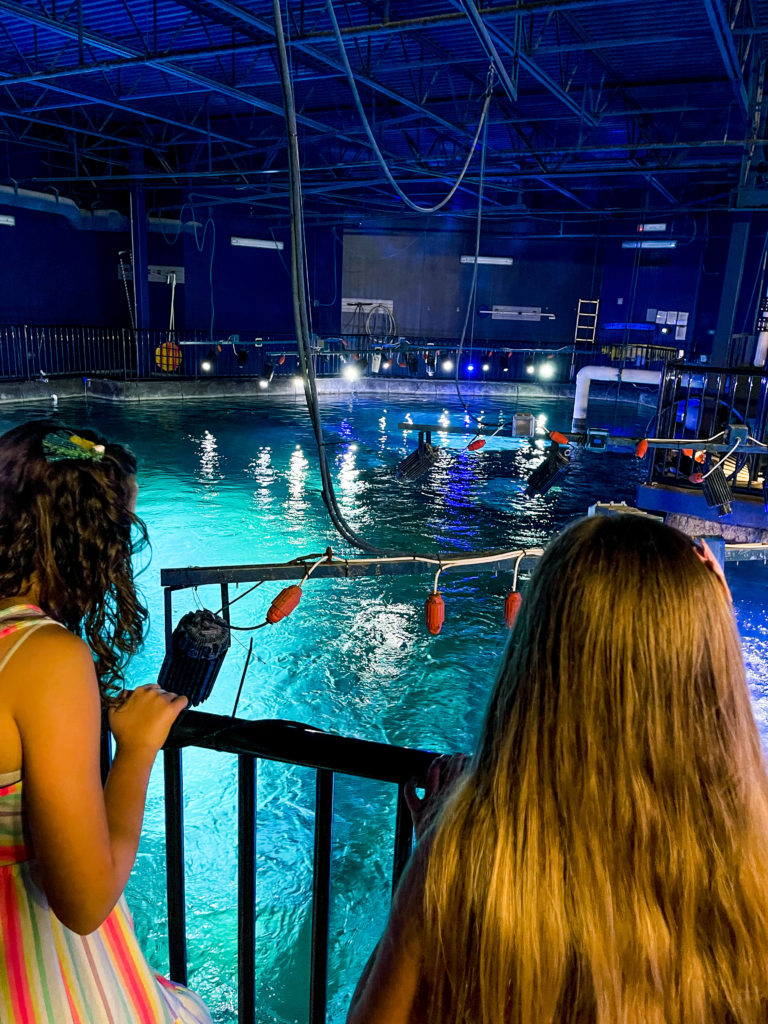 It was amazing to look down and see the fish, even sharks, happily swimming around.
You can even see people going through the tunnels below.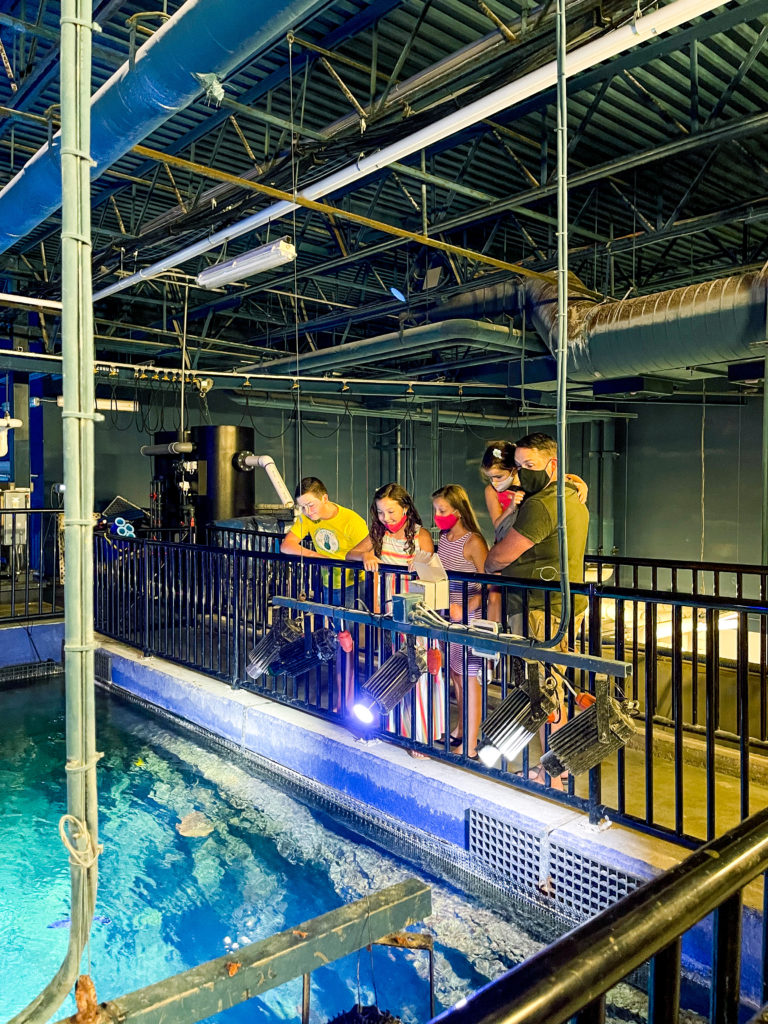 At the end of the tour we were able to feed fish in one of the tanks with a special fishing pole and seaweed.
It was such a fun experience!
Exhibits At SEA LIFE Orlando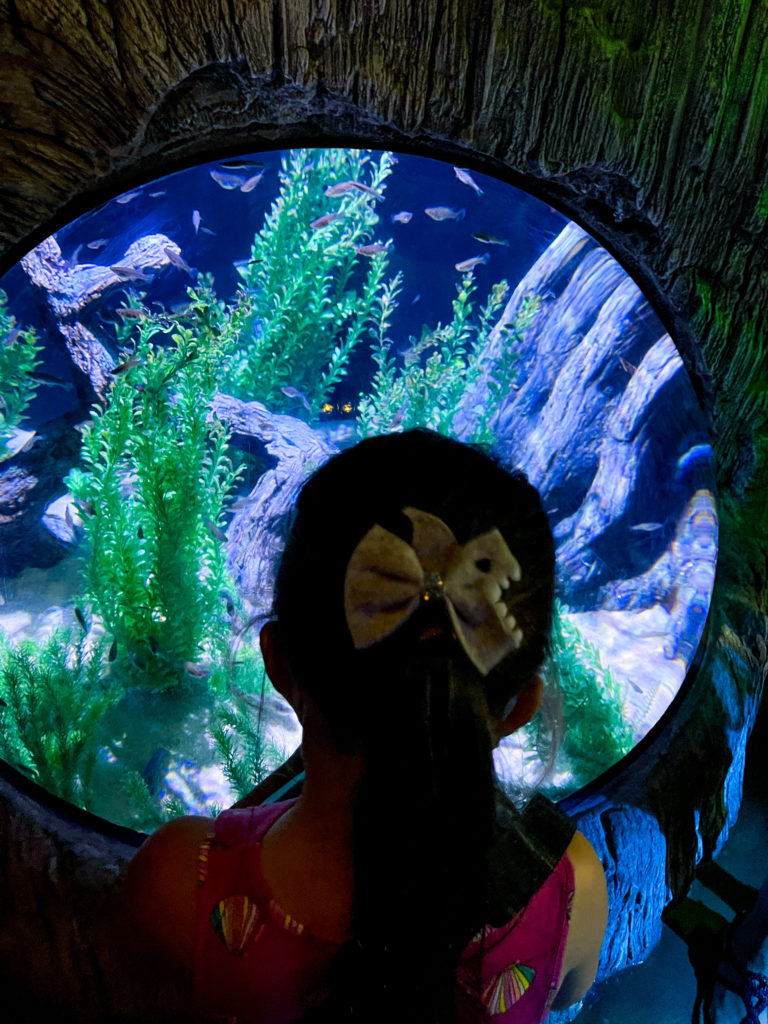 At SEA LIFE Orlando there are 9 interactive zones with lots of exhibits to enjoy! Some of our personal favorites were the Moon Jellyfish wall and rock pool exhibit.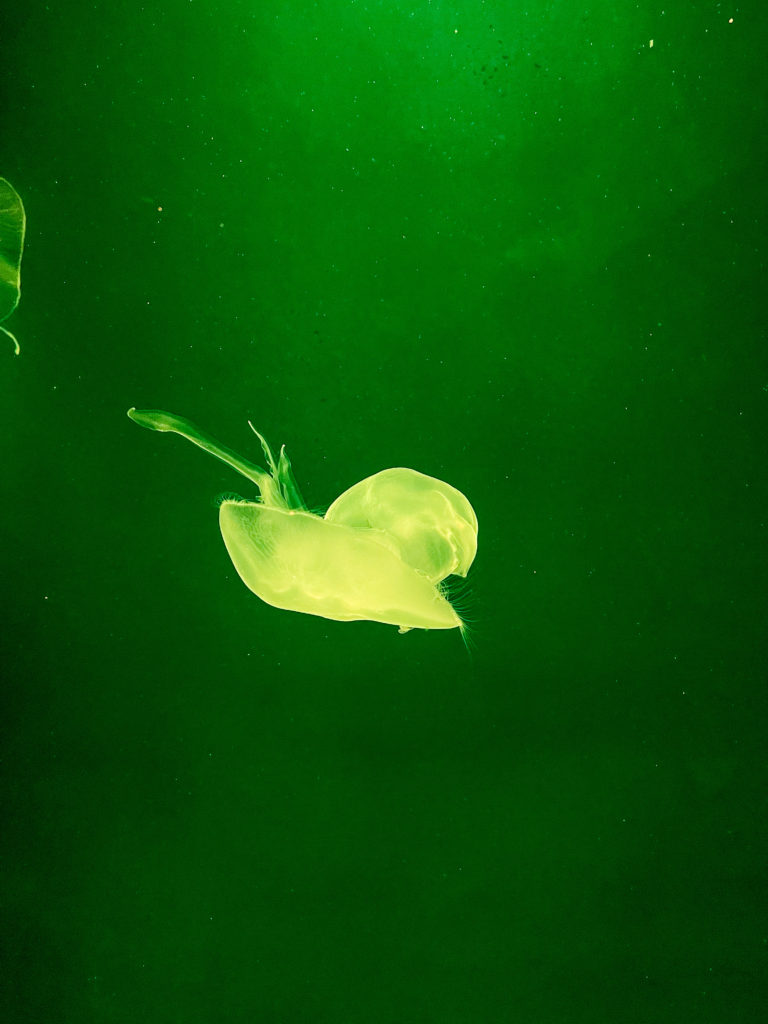 The Moon Jellyfish wall had buttons to change background color to bring out the details in the Jellyfish.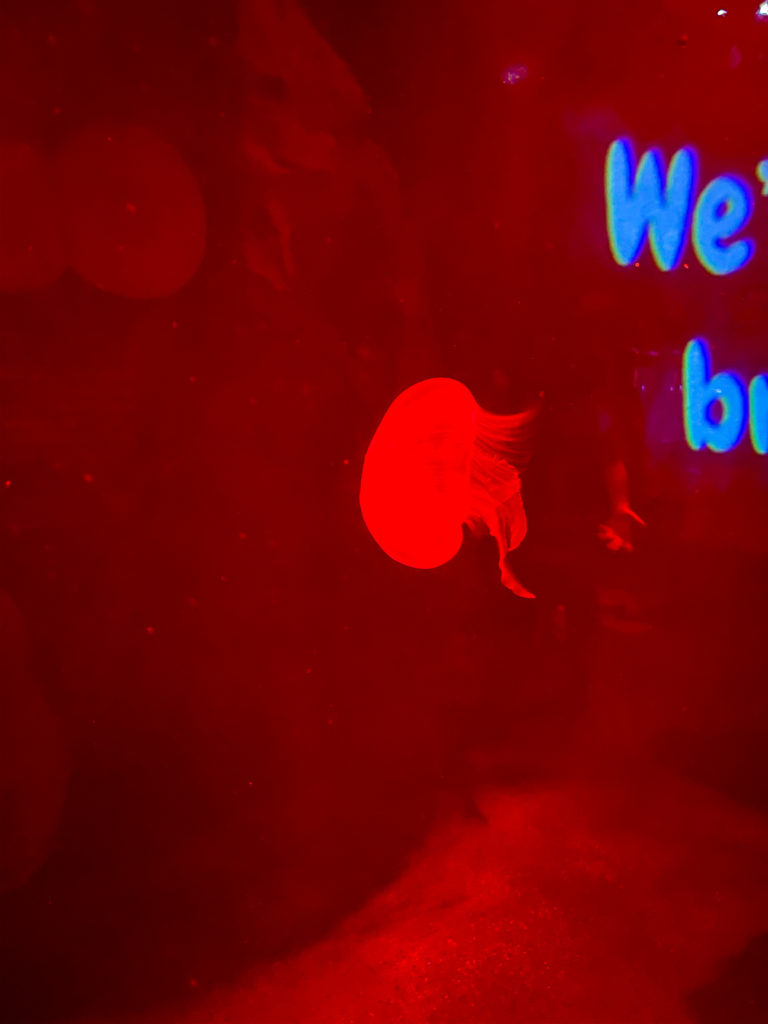 In the rock pool exhibit there were touch tanks where you could touch creatures like sea anemone and starfish!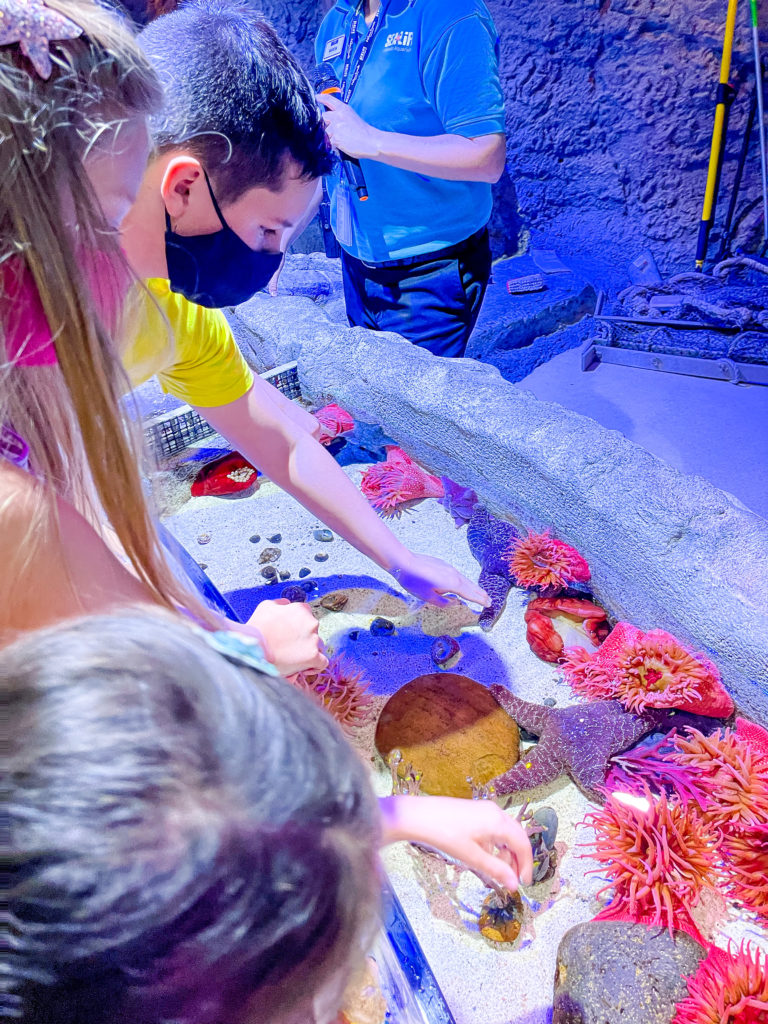 There were also all kinds of pop up viewing holes that my kiddos loved to play in and see the creatures from inside their tanks.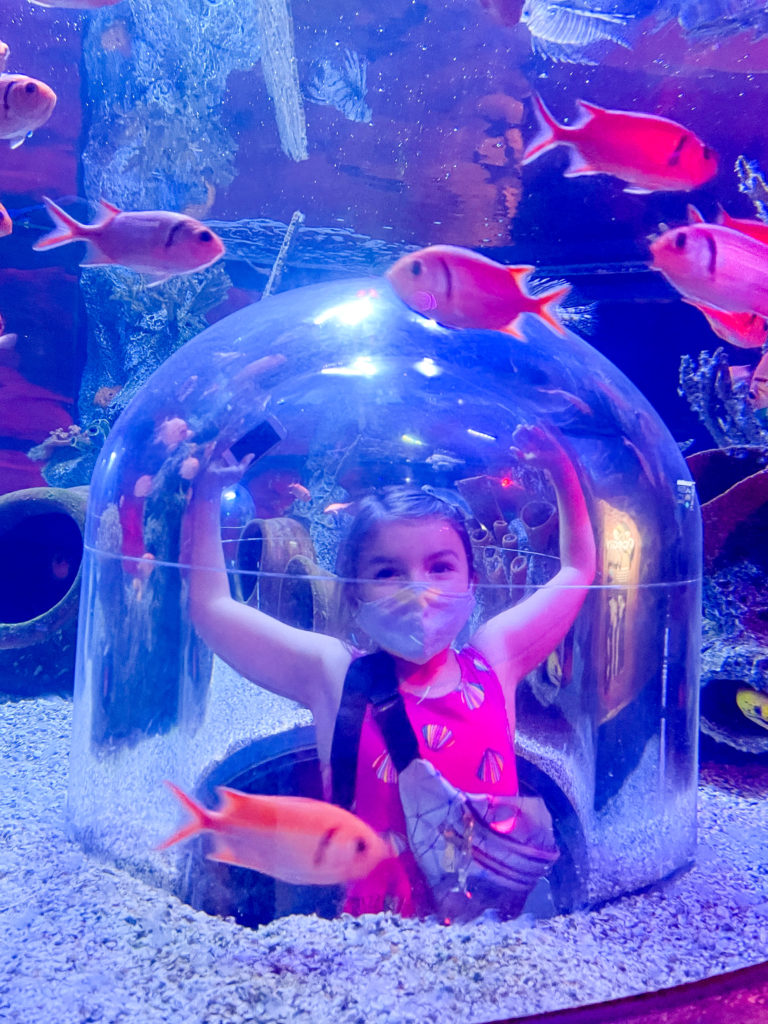 The 360 degree ocean tunnel was such a hit! It's positively mesmerizing to see the stingrays, sharks and fish swimming all around you!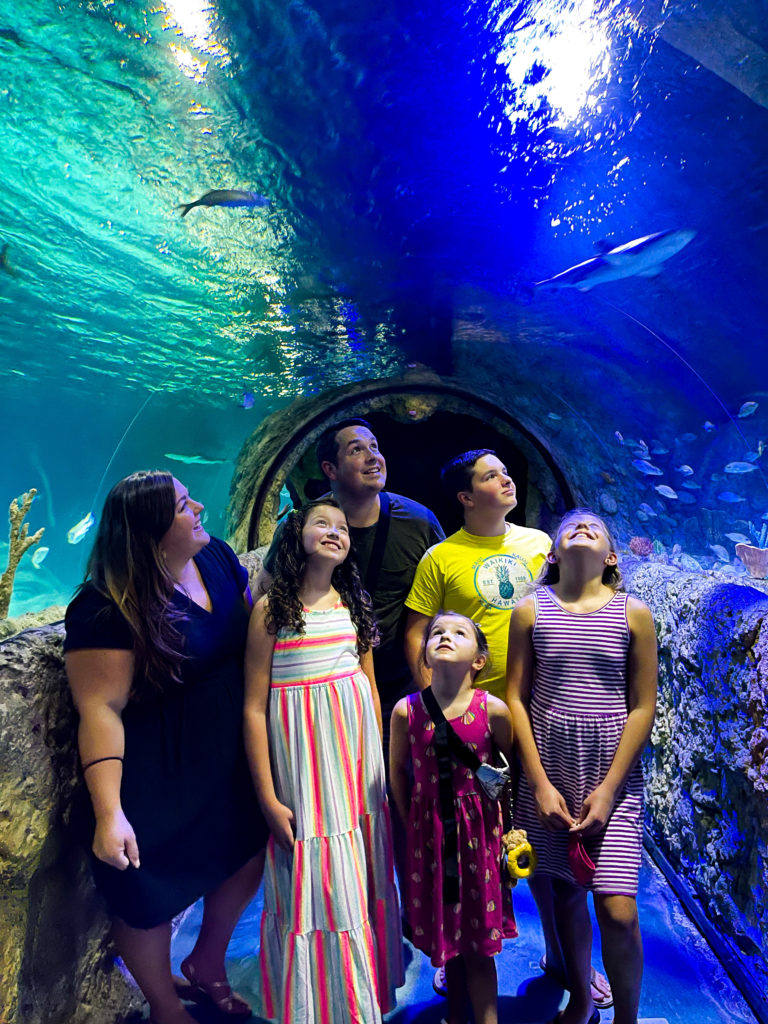 The biggest viewing areas are their ocean tanks. You can see fish and other creatures from the Atlantic, Pacific and Indian oceans.
The theming and photo spots all throughout the aquarium are fabulous and really make the whole experience extra fun. SEA LIFE Orlando truly thought of everything to create a fabulous visit and memories!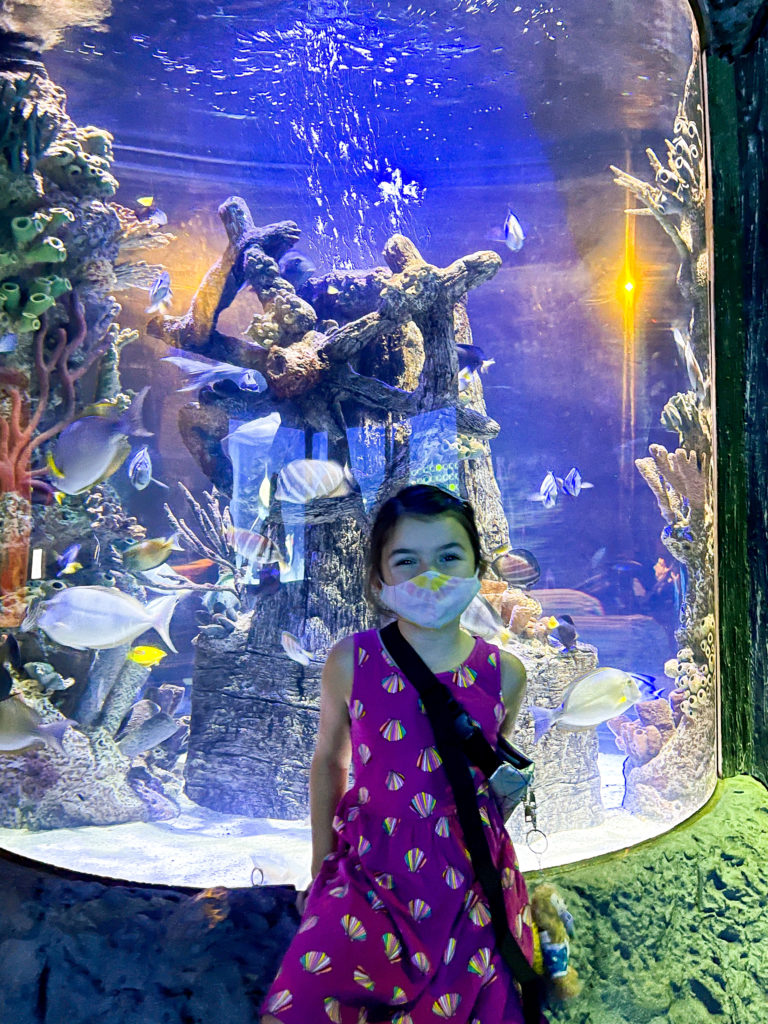 It's really amazing to see all of these majestic animals living in harmony together. We had the best time and look forward to going back again! Thank you Sea Life Orlando for hosting a fabulous day at the aquarium!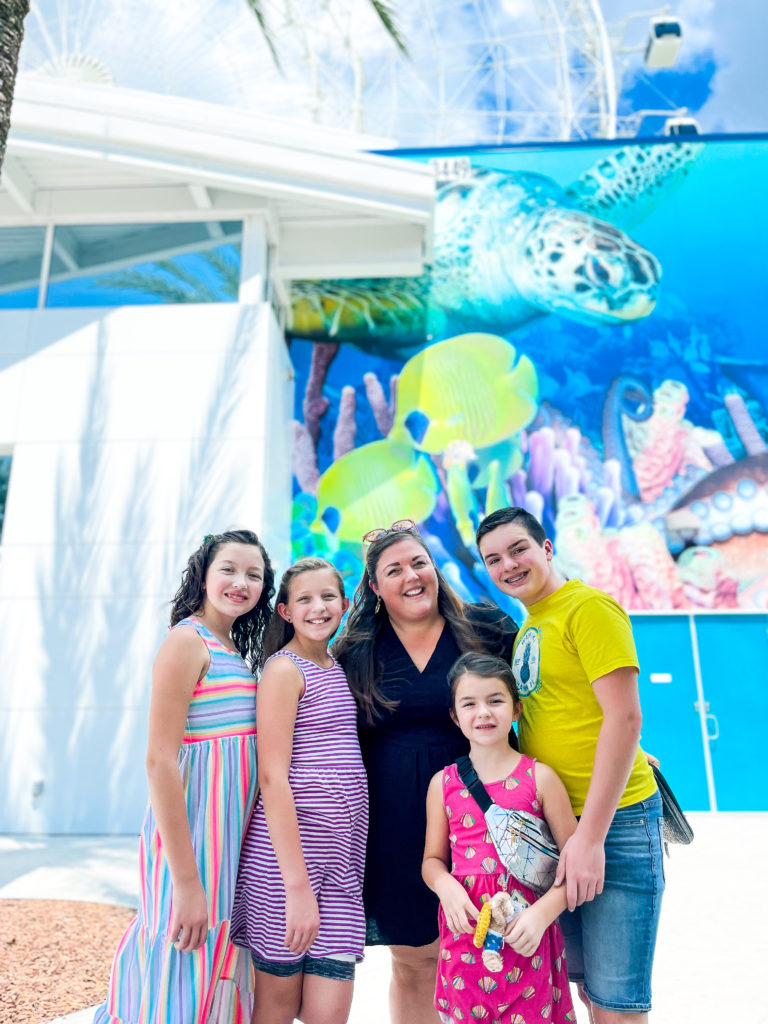 Planning Tip-
SEA LIFE Orlando highly encourages buying your tickets online to reserve your entry time for the aquarium, as well as the "Behind the Scenes" tour if you're planning on adding it to your ticket.
SEA LIFE Orlando is located at Icon Park and there is free parking but can get busy. Make sure to arrive early so you have plenty of time to park before your entry time.