Ahoy Mateys! The Winter Garden Moms blog recently participated in the Orlando Pirates Dinner Adventure and this experience was such a treasure! This live action dinner show offered swashbuckling shenanigans that kept our families entertained from beginning to end.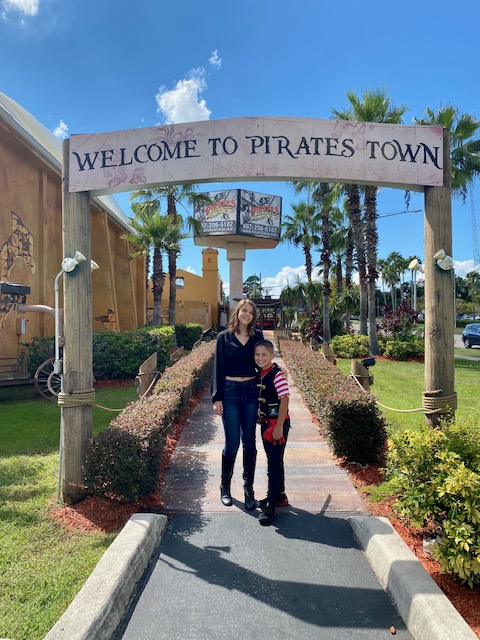 The Stage
Walking into the theater, we were immediately impressed by the size and detail of the stage. A massive 18th century galleon pirate ship dominates the middle of the theater, surrounded by a 300,000-gallon lagoon.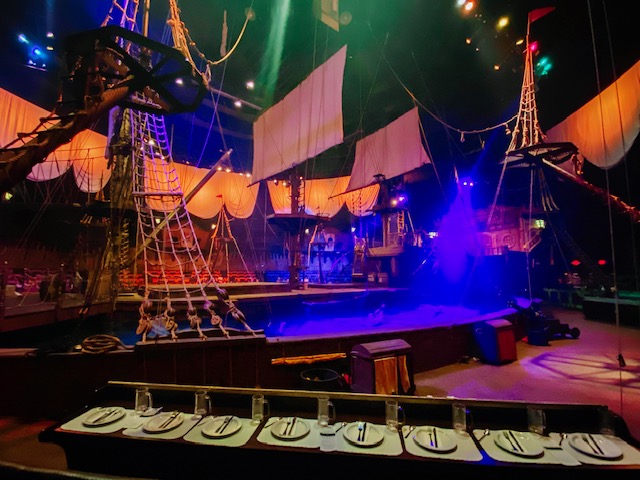 Stadium seating around the ship allows for excellent views of the action no matter where you sit.
The Action
Pirate enthusiasts will definitely get their fix of intrigue, action and romance during this 90-minute dinner show. We saw the "Secrets of the Deep" show, where the dinner participants are guests of Princess Anita at the annual Governor's Gala. During dinner, the gala is attacked by the evil pirate Sebastian the Black. He kidnaps and imprisons Princess Anita (and all of her guests) on his ship. From here, the story offers an entertaining mix of fighting, aerial stunts, pyrotechnics, and audience participation.
The Audience
While you can choose to just watch the show, our group took advantage of all the opportunities to be a part of the show that we were offered.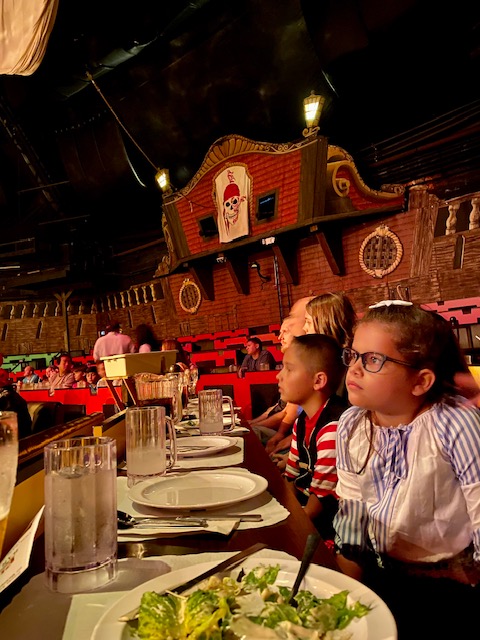 The adults in our group participated by helping with the relay games, tossing needed items to the pirates, and raising the flags for our team. The children were inducted as pirates on board the ship. My youngest even participated in a rowboat race around the lagoon. That was an experience he will not soon forget!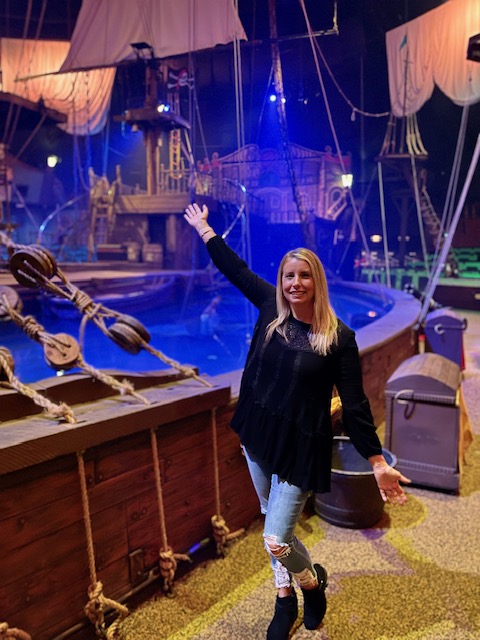 The Feast
Our group thoroughly enjoyed the dinner that we were served during the show. All the adults and teens ordered the chicken dinner, which included roasted chicken, potato puree, and seasonal vegetables.
You could also choose from a Caesar salad or tomato bisque soup for a starter. Overall, the meal was well seasoned and flavorful.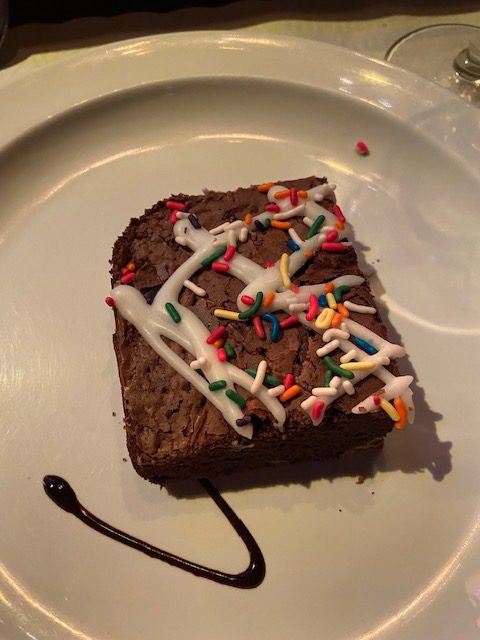 For dessert we were each served a huge brownie, which we all loved!
The two younger kids in our group ordered the kid's meal of chicken nuggets and mac-n-cheese. They were both very happy with their selections as well.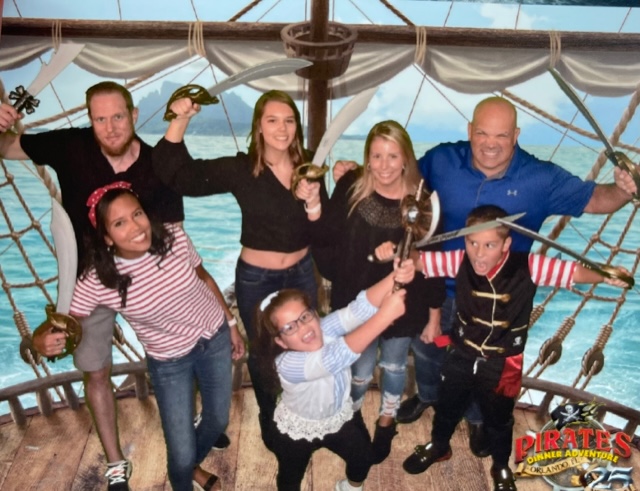 Overall, the Orlando Pirates Dinner Adventure provides an amazing family night out that we can't wait to experience again! Be sure to use the code CELEBRATE25 to get 25% off regular admission between now and Dec. 30, 2021.