The holidays are beginning and that means more time to spend together as a family. One of our favorite ways to spend quality time together is staying in, getting cozy, and bringing out the board games!
We recently received the brand new Disney Sidekicks board game from Spin Master where you can play as one of your favorite Disney Sidekicks and save the day!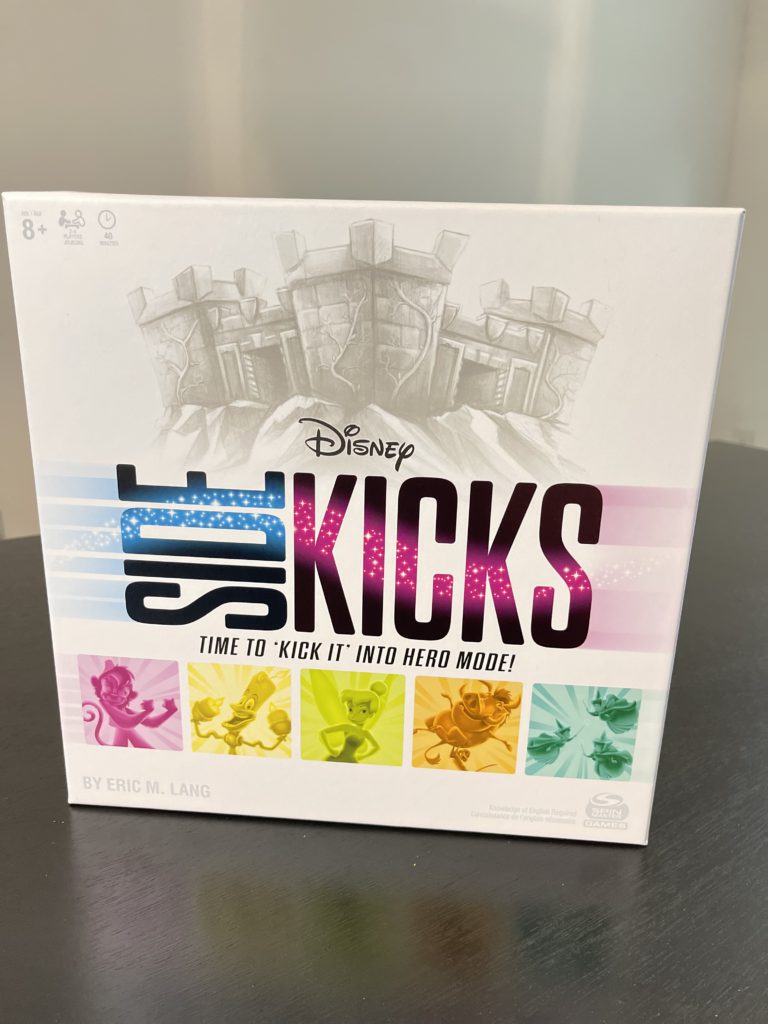 In this strategy game you must work to get your Heroes out of harm's way. It includes 12 detailed, mini sculpted movers that are perfect for Disney fans and collectors. You can pick one of 5 Disney Sidekicks to play as and work with the other players to rescue the Heroes and defeat the Villains.
My daughter picked the Three Good Fairies from Sleeping Beauty as her Sidekick while I picked Lumiere from Beauty and the Beast. I loved how the game's instructions were very clear and detailed which helped us to quickly set up the game board and get started in no time. The game consists of 2 to 4 players and takes about 40 minutes to complete, making it perfect for ages 8 and up. My daughter and I really enjoyed it!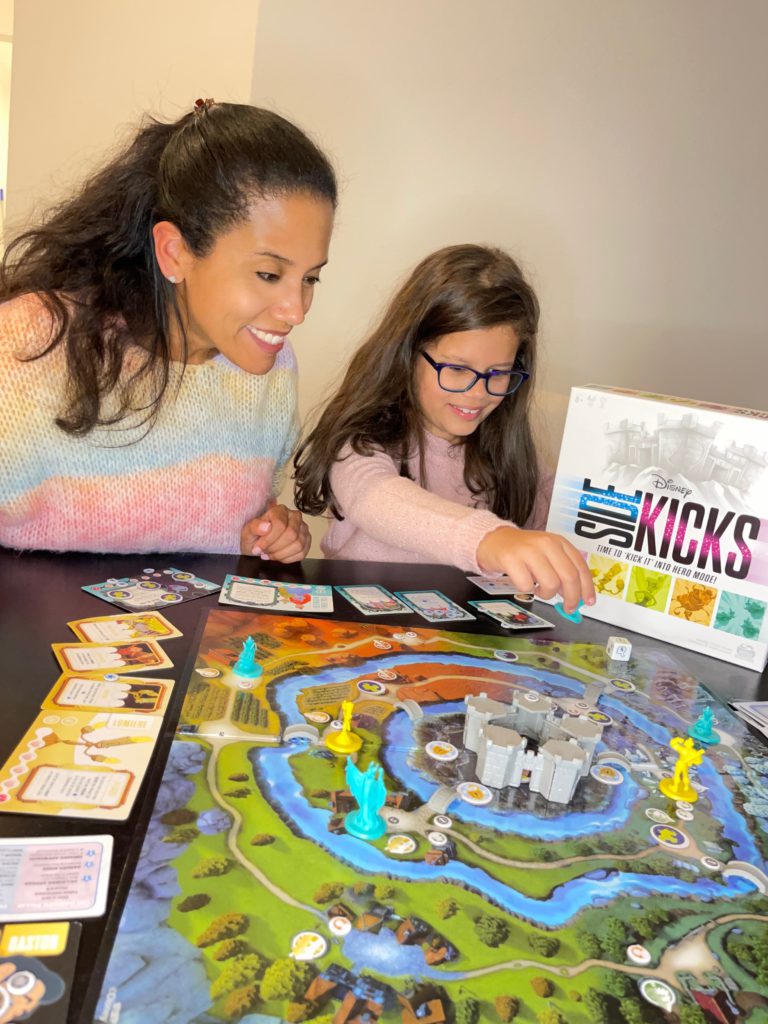 Want even more family fun?
Spin Master games offer a world of jigsaw puzzles and interactive board games for everyone. They have trivia games, card games and classic games. They even have more Disney games like Disney Family Feud and Disney Princess Tea Party Treats & Sweets.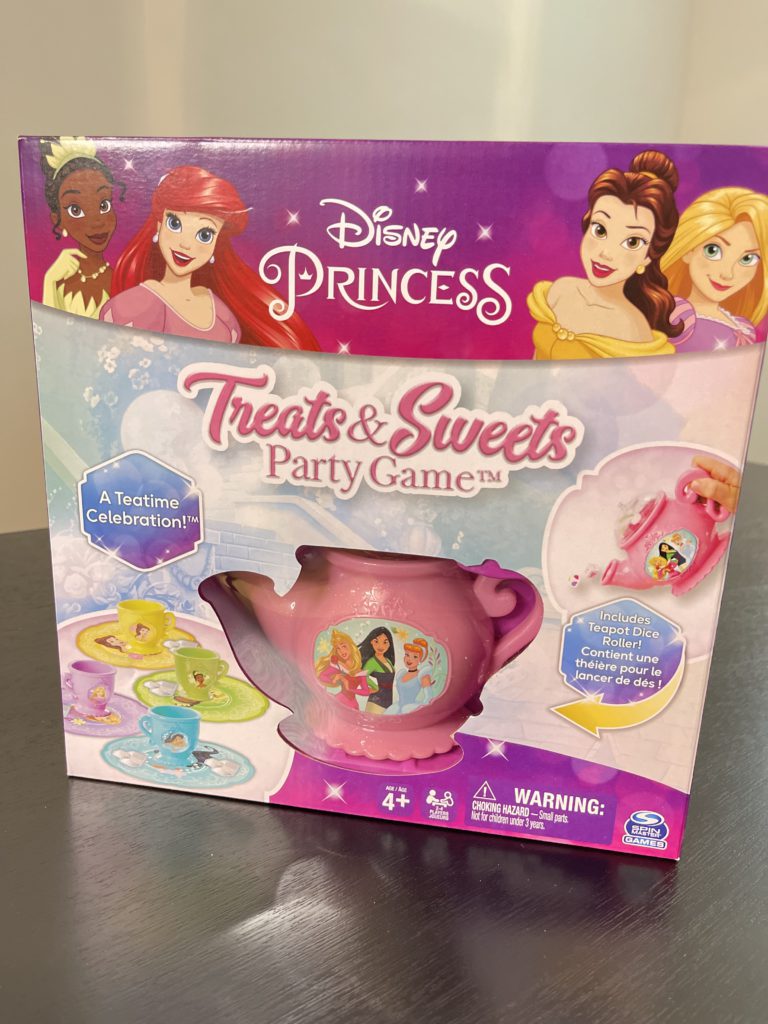 The Disney Princess Tea Party & Sweets game is absolutely adorable. You get to join your favorite Disney princesses like Elsa, Ariel, Belle, Mulan, and Tiana in a Teatime Celebration. Pour dice from the Magical Teapot to see where to move on the gameboard and how many Cupcake Cards to turn over! If you're the first to collect 5 matches on your plate you win! Perfect for 2-7 players ages 4 and up.
Are you a Family Feud fan? How about a Disney fan? Are you a bit of both? Then you'll definitely want to join in on the fun with Disney Family Feud. In this board game all the trivia questions are Disney themed from animated classics to Pixar movies, and from classic book characters to TV Show favorites! You can challenge your family and friends to see who knows the most Disney trivia. We love Disney trivia so you can imagine how much fun this game was for us. You can play in teams or as a single player. Highest score wins and is crowned the Disney Family Feud champion! Great for ages 6 and up, making it a perfect choice for some family fun!
For a closer look at all these games and to purchase your own, you can visit the links below and grab one for your next family game night!
Disney Princess Sweets & Treats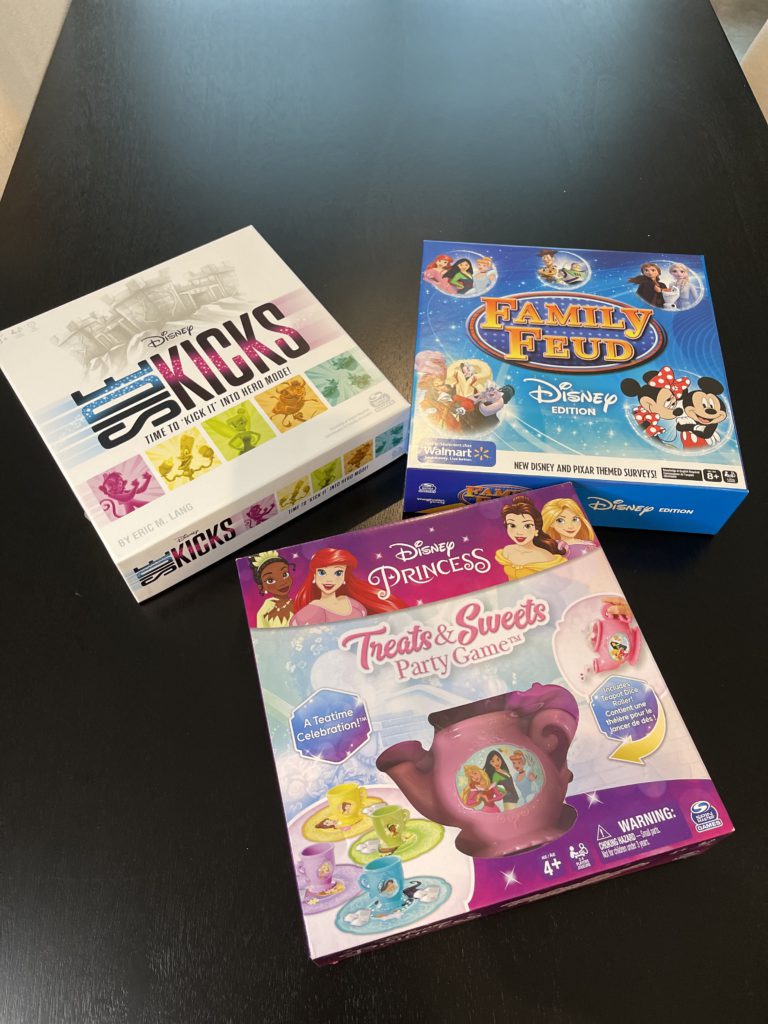 Which one will you choose?