The first weekend of April, I had the amazing opportunity to participate in the first ever runDisney Springtime Surprise Weekend, and it was truly a magical experience. Not only was I able to join fellow runDisney fans in running the 10k, but I was able to experience all of the Disney magic that you can expect when planning a trip to Walt Disney World Resort, all thanks to Enterprise!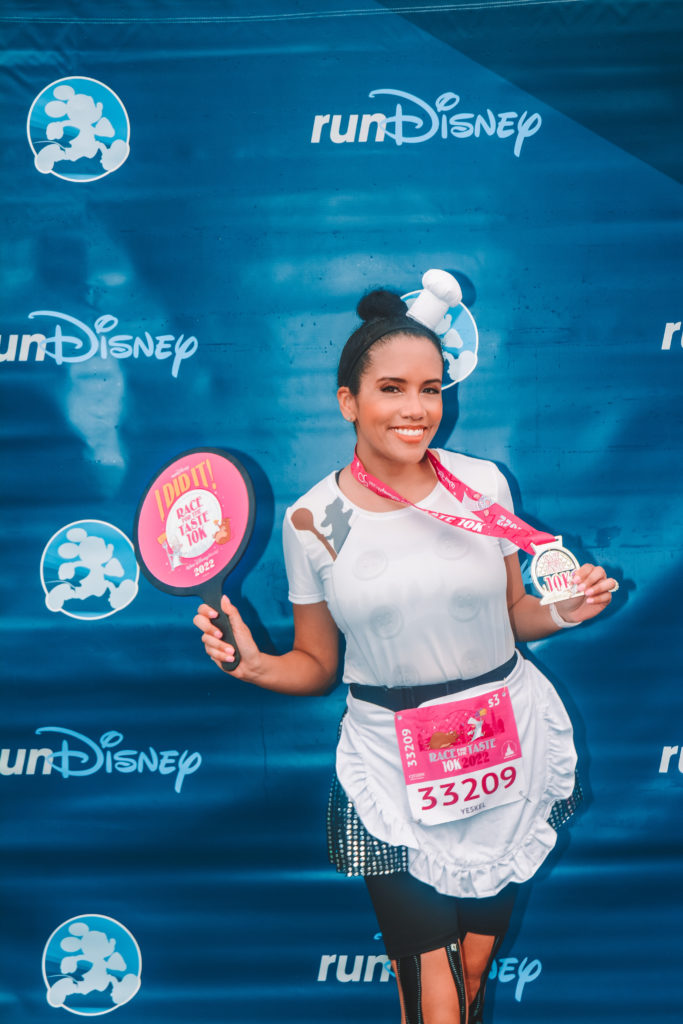 Car Pickup and Expo
My incredible weekend began with my rental car pickup. I headed to my local Enterprise branch conveniently located on Walt Disney World Resort property near Magic Kingdom Park to pick up my car. The whole process was quick and simple. The Enterprise team had everything ready for me when I arrived, and I was out the door with my rental car in no time. The car was clean, spacious, and a perfect size for my family and I to travel in during our visit.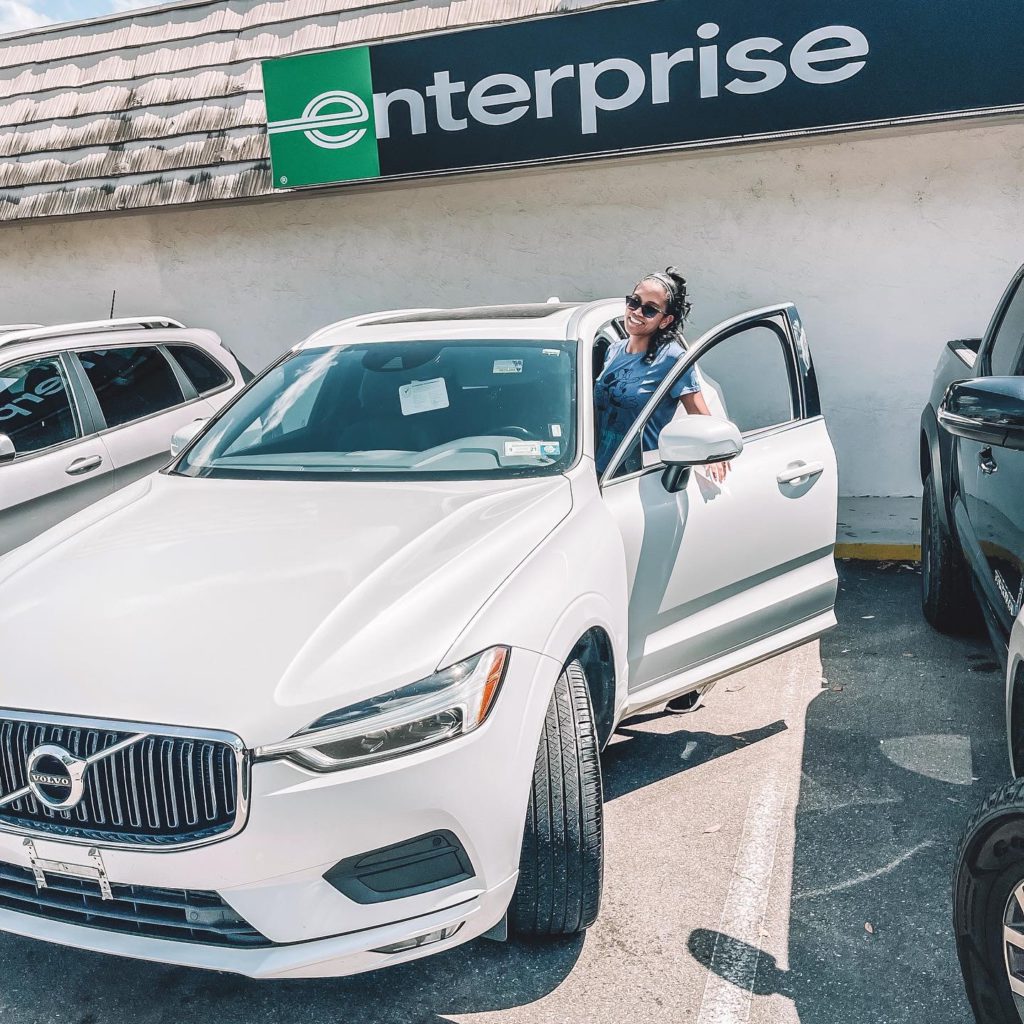 Once I picked up my rental car, I headed to the expo to pick up my bib, race shirt, and check out some of the runDisney merchandise. I always find the cutest running gear at this event.
Once I had my share of all things runDisney, I hopped on my comfy ride once more and headed to what would be my home for the next two days, Disney's Contemporary Resort.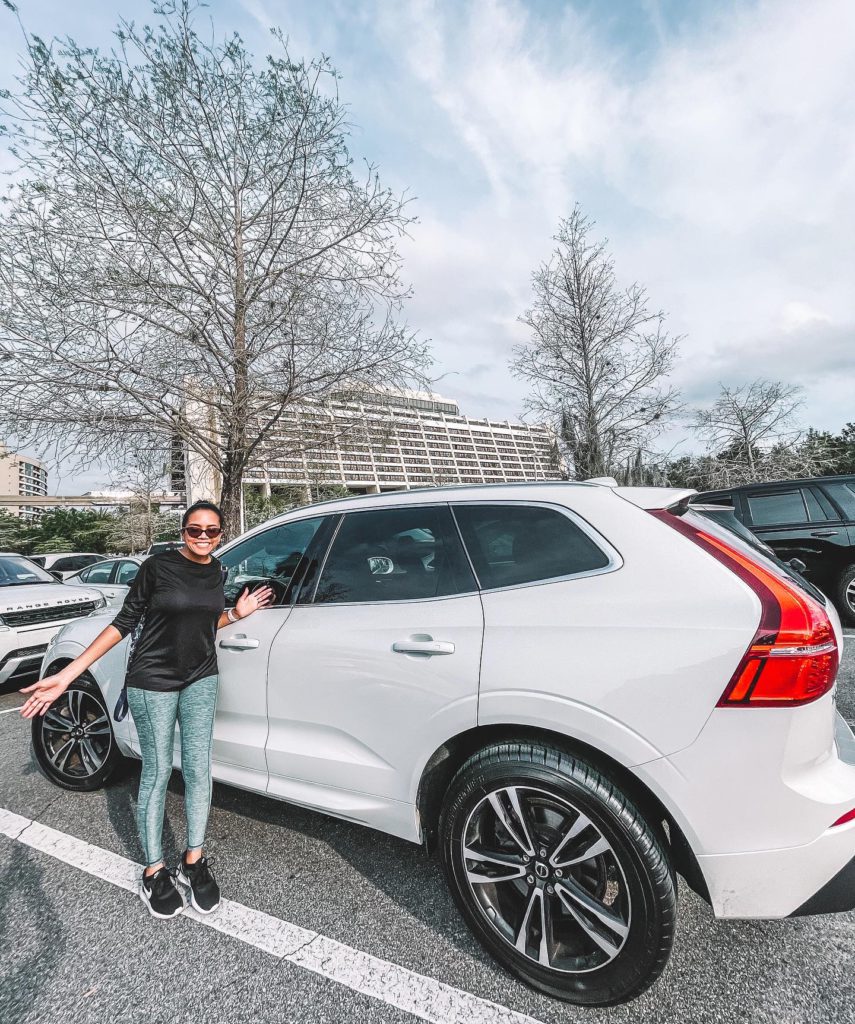 I had never stayed here before so you can imagine my excitement as I checked in, went up to my room and took one look at the room and view!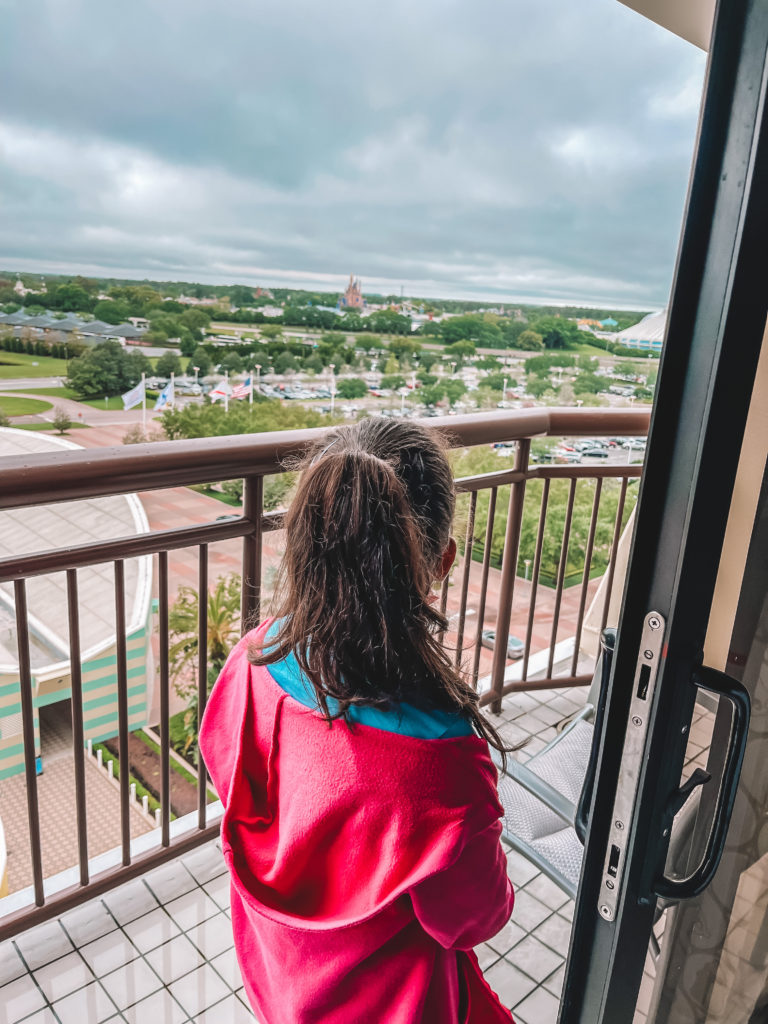 It was absolutely spectacular!
The rooms at Disney's Contemporary Resort have been refurbished and new décor has been added featuring our favorite superhero family from the Pixar Animation Studios' Incredibles films.
I loved the mid-modern, Tomorrowland vibe and it was fun noticing all the details from the Pixar Animation Studios' Incredibles films that were incorporated into the room.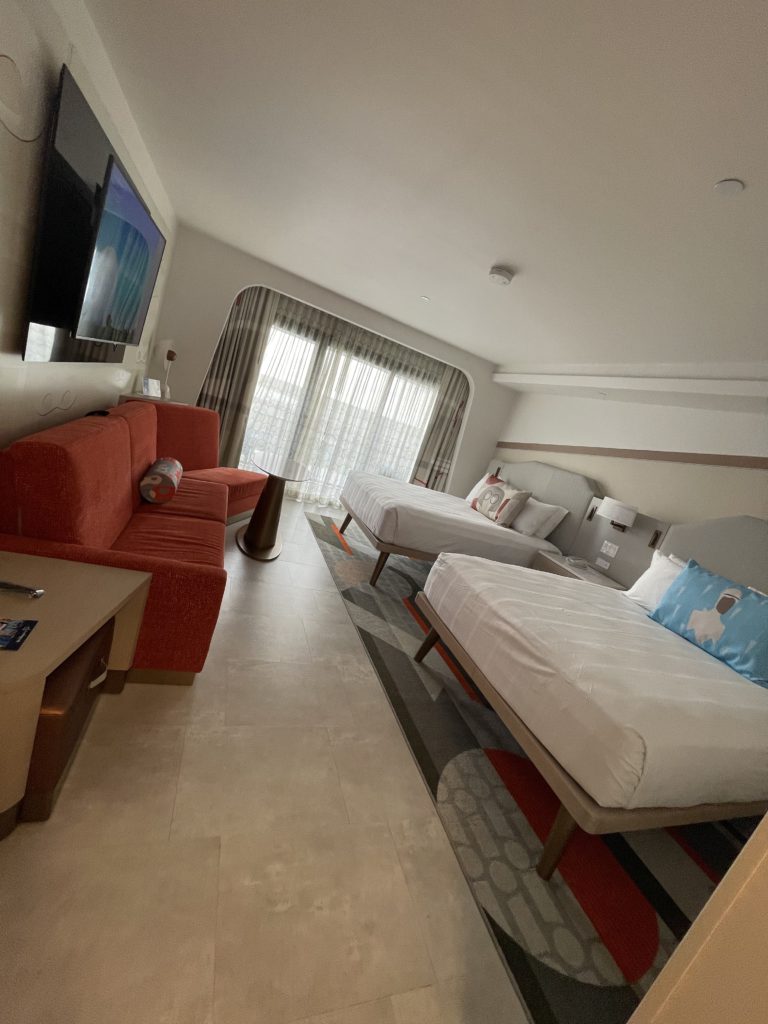 The view from our balcony simply took my breath away.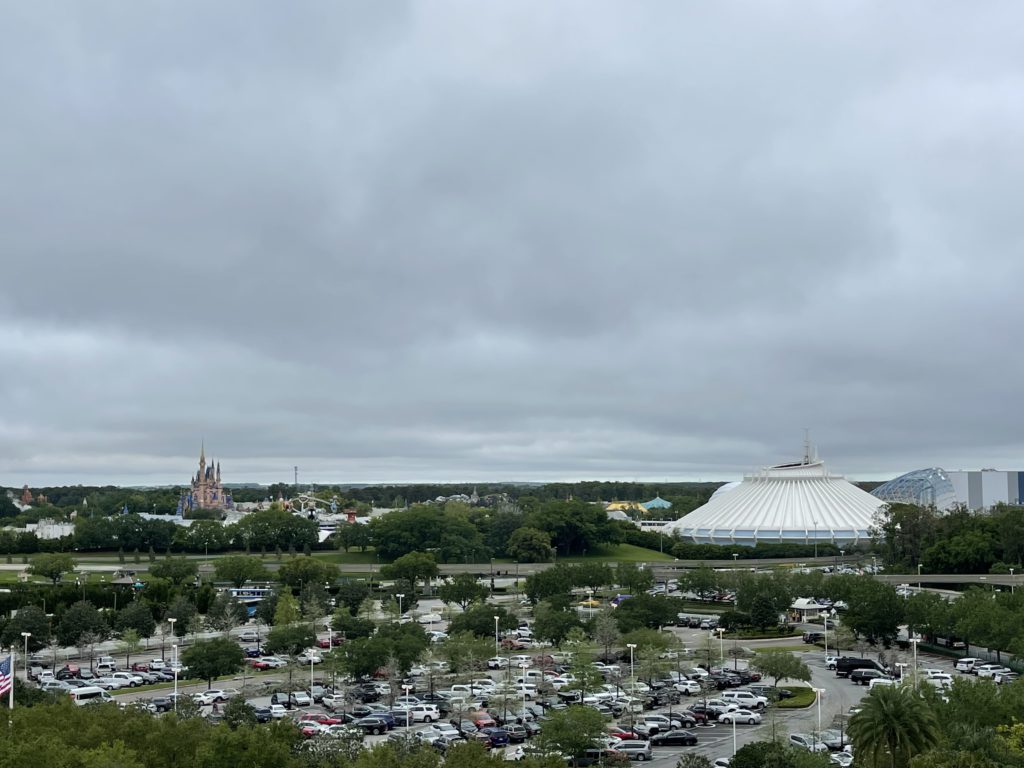 After taking it all in, I settled down for the evening and prepared for my early wake up call. These runDisney races are fun but they start pretty early (5am to be exact) and getting as much rest as possible is always a good thing.
Race Day
I woke up around 2 am and planned to leave by 3:30am or so. I like to give myself enough time to not only get ready but also to drive and park without any stress. Honestly, nothing beats having your own ride and being able to be on your own schedule! I arrived around 4am and even though there was the amount of traffic that you can expect at these races, getting there early enough allowed me to get a great parking spot and walk to my corral without having to rush.
I headed to my corral and waited for those fireworks to go off signaling the start of the race.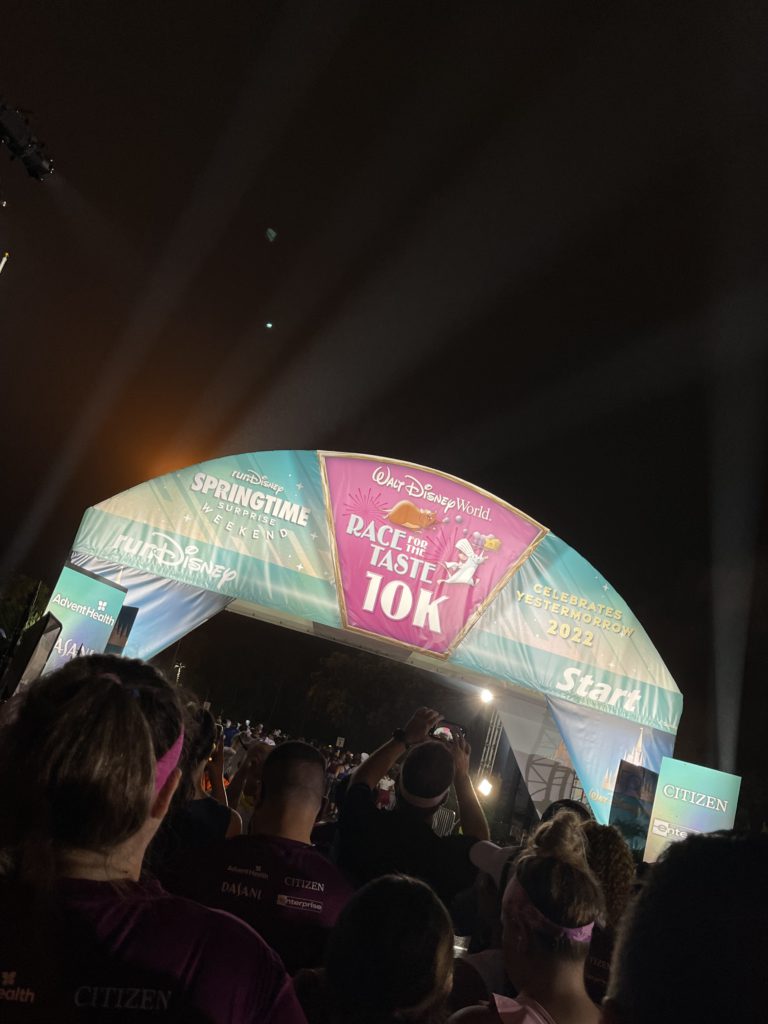 The job that runDisney does setting up these races is truly amazing. From the characters on the course (I spotted so many and stopped for a photo with Remy and Emille), to the DJ's, live bands, and even Cast Members getting up bright and early to cheer you on, it is an experience that takes you to another level of Disney magic. I love it so much!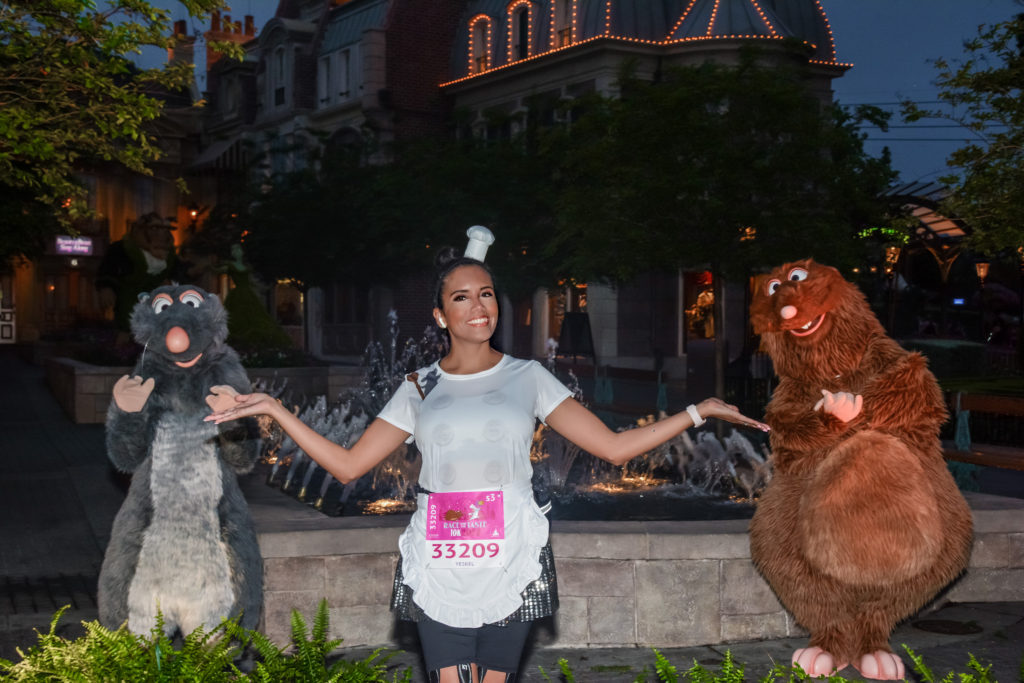 After the race, I grabbed my medal, a snack box, took a few more photos, and then headed to my rental car. It was so convenient to just drive off to the resort instead of having to wait in a long line for the buses.
Park and Resort Fun
Once I arrived at my hotel room, I took a quick shower, ate some breakfast, and drove off to EPCOT with my family to enjoy the EPCOT International Flower & Garden Festival. This is actually one of my favorite festivals featuring so many delicious dishes, topiaries, and springtime fun.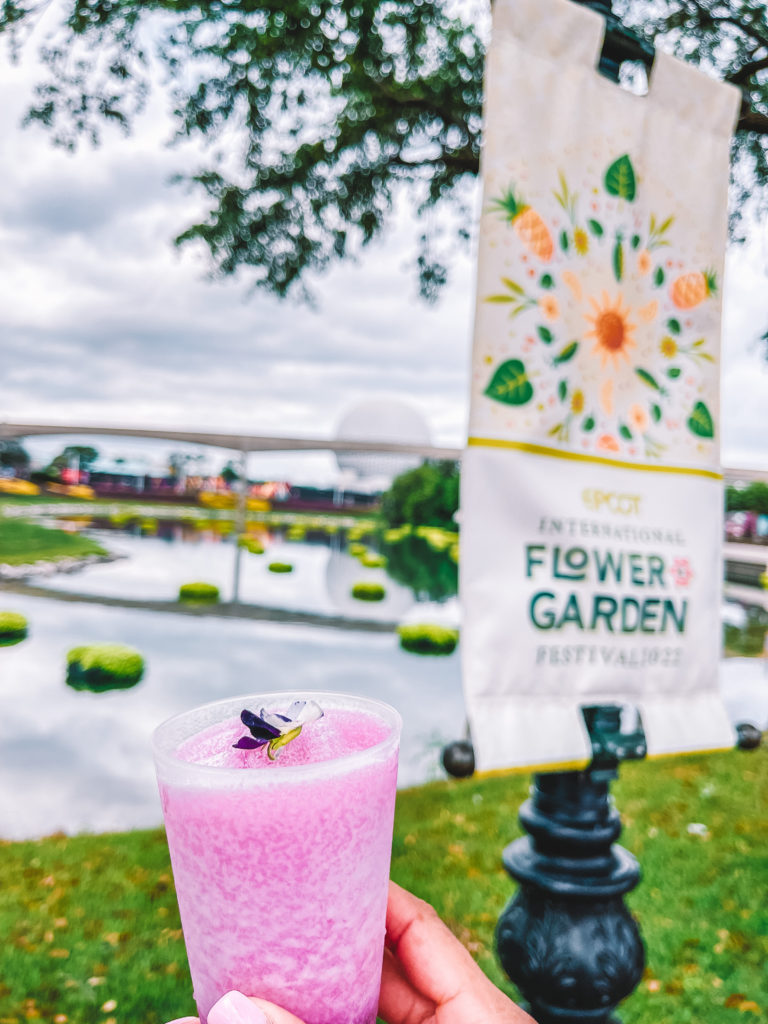 It's also the perfect outdoor weather in Florida right now making EPCOT one of my daughter's favorite parks to enjoy thanks to their two amazing playgrounds. She absolutely loves spending time here.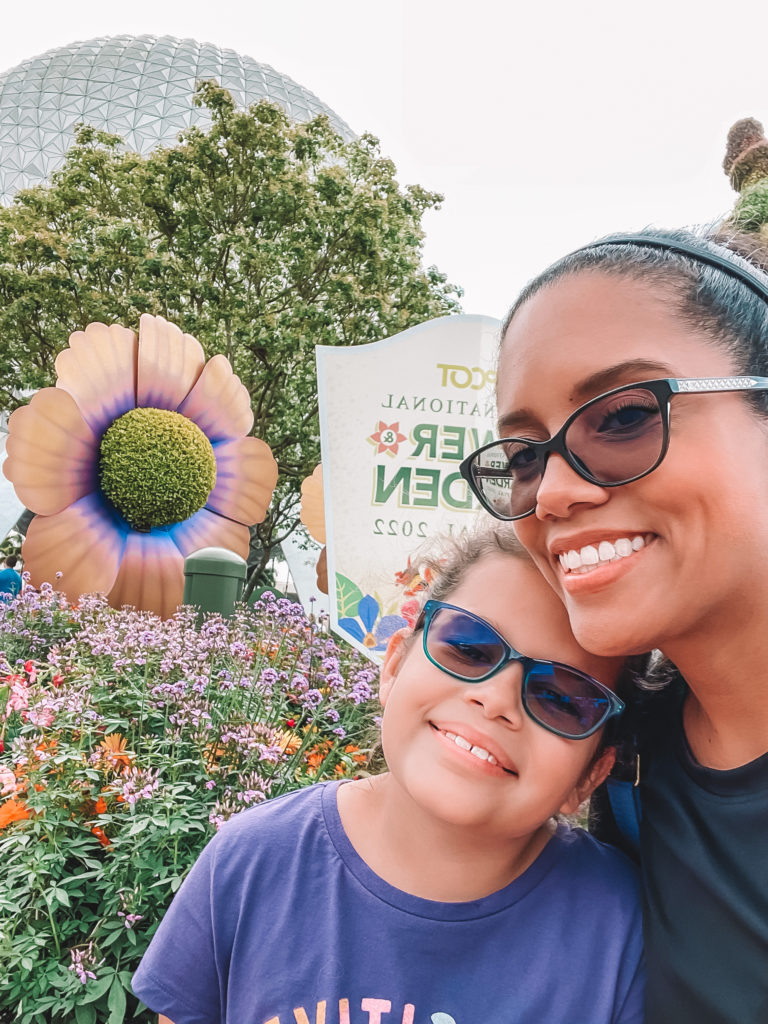 After the park, we headed back to the resort for dinner at Steakhouse 71 for dinner. The food here is always absolutely delicious.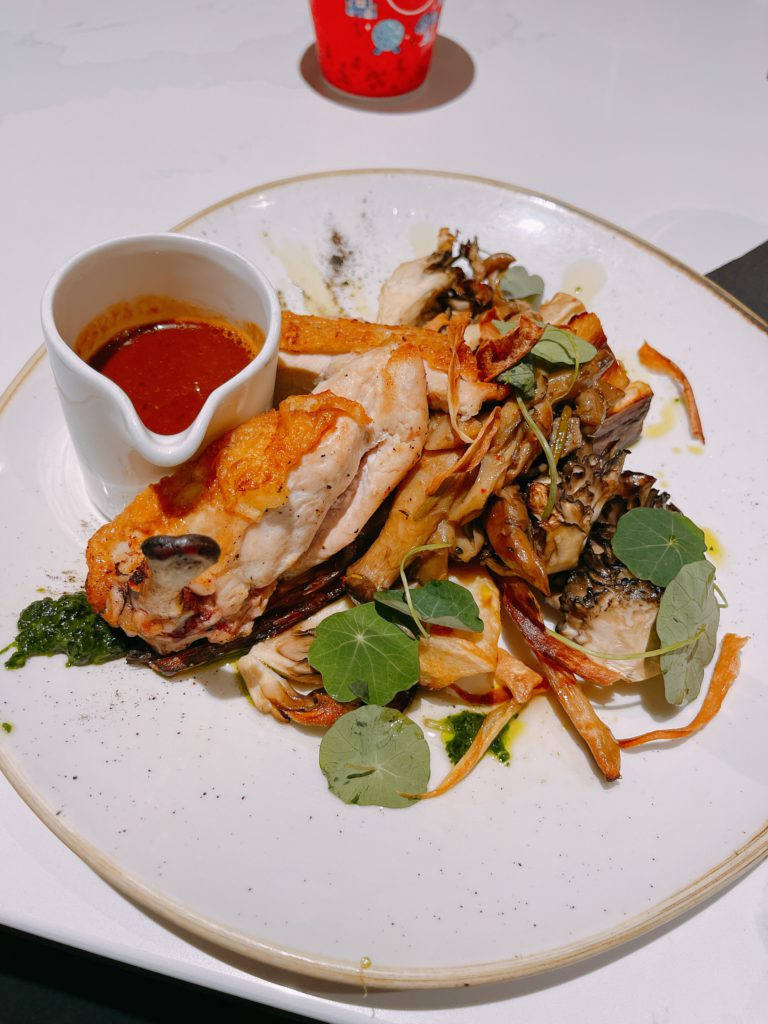 Then we ended the night with the most magical view from our room balcony, the Magic Kingdom Park fireworks show. I'm not going to lie, this is what dreams are made of.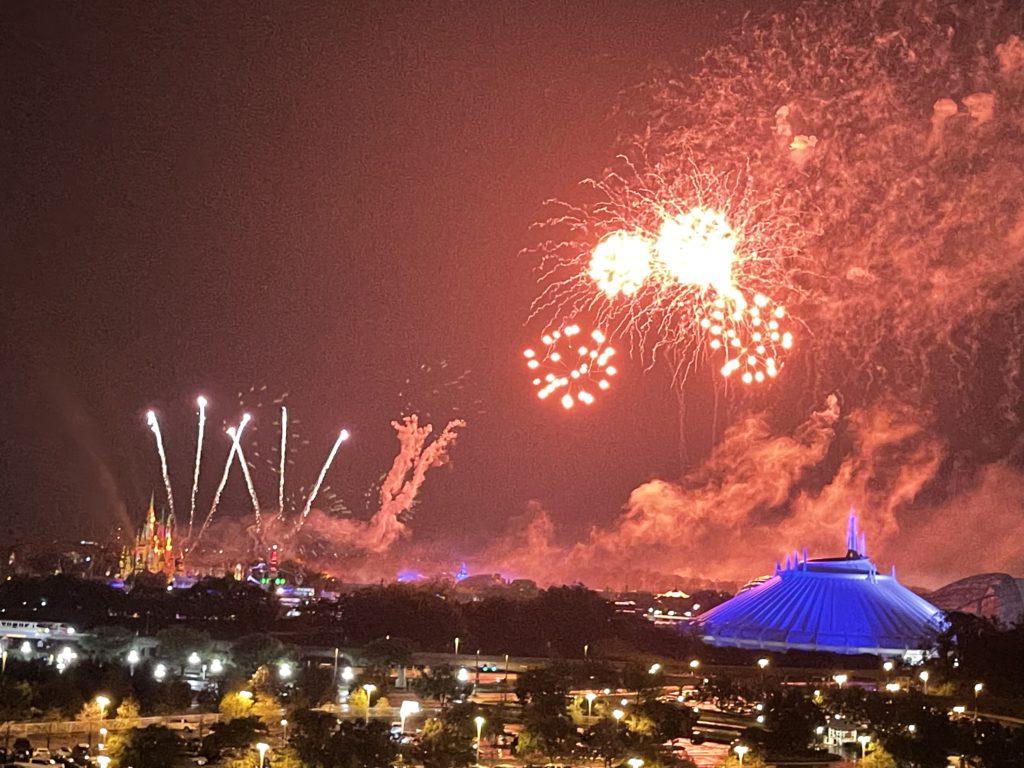 Sunday was the last day of our stay so we decided to relax and enjoy the resort as much as possible. We booked a character breakfast at Chef Mickey's which I absolutely recommend with it's delicious breakfast options and perfect character photo opportunities.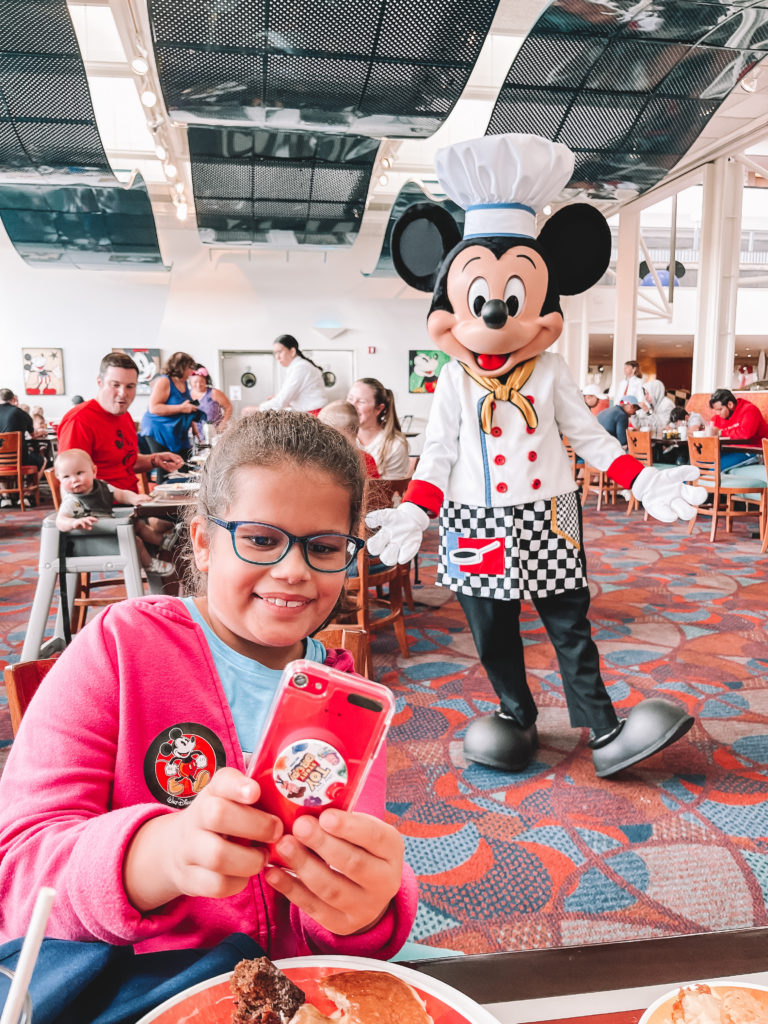 We then spent the rest of the time hanging out by the pool. My daughter was having so much fun she didn't even want to leave!
I have to say that this was honestly the most magical vacation I have had in quite some time. From beginning to end, everything was wonderful. I was able to follow my runDisney schedule with the flexibility and ease that you get when you have your own transportation while at the same time being able to enjoy all the amazing things that the Walt Disney World Resort has to offer.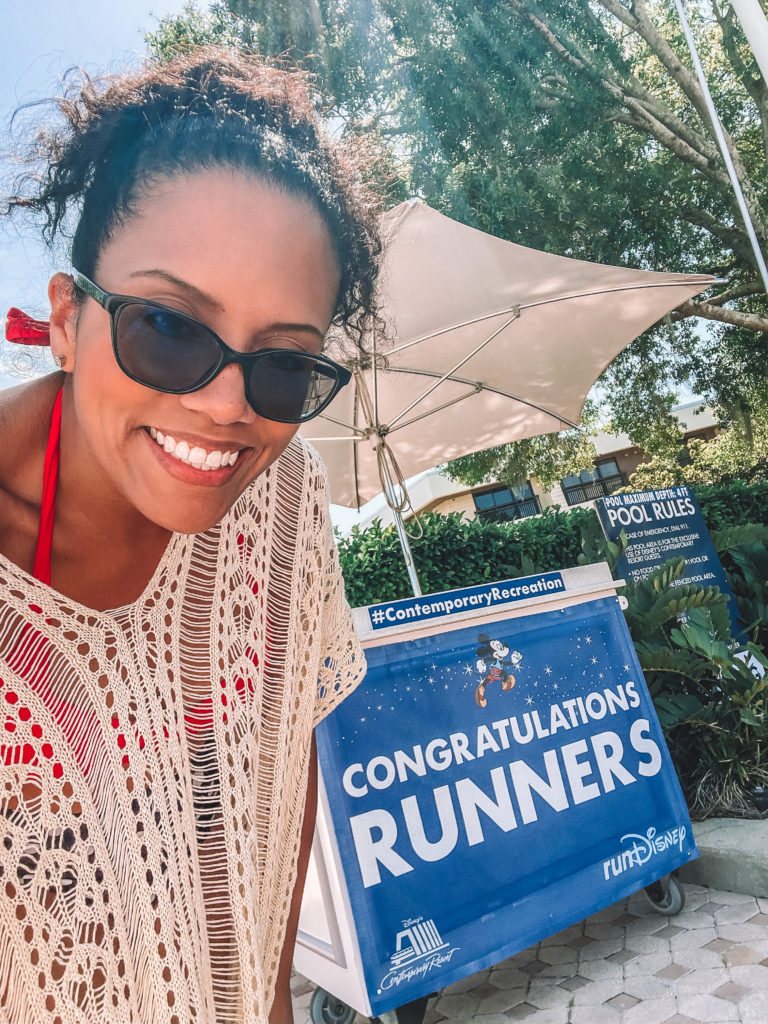 I am truly thankful to Enterprise, the official rental car of Walt Disney World, for sponsoring me during the Springtime Surprise Weekend and giving me the chance to experience this much magic!