We had the BEST time last weekend as we celebrated the Spring season at Gaylord Palms. This was our first time staying here for the weekend and we were fortunate to even have a room with an atrium view!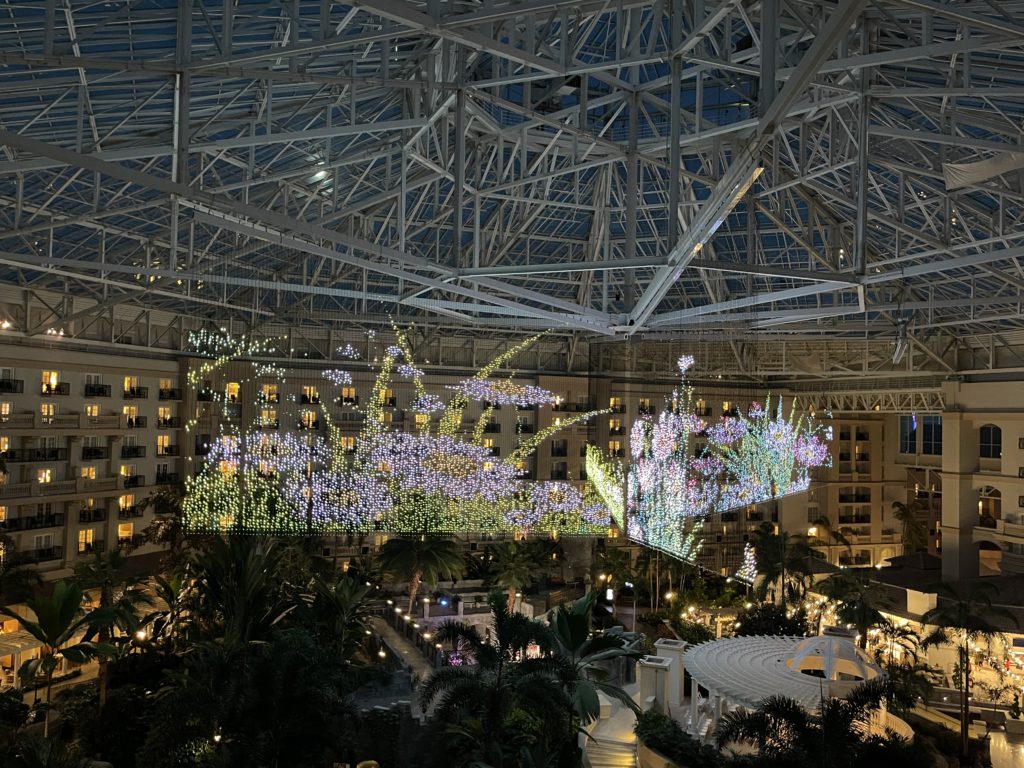 It was so amazing being able to see the Springtime Lights every night from our balcony. The Springtime Lights is one of the many seasonal activities happening now but there are so many fun activities to check out during their Spring It On celebration taking place from now until May 8th, 2022.
Spring It On Activities
Paint Me A Fairytale
Bursts of color and flashes of magic bring classic fairytales to life in this interactive storytelling adventure.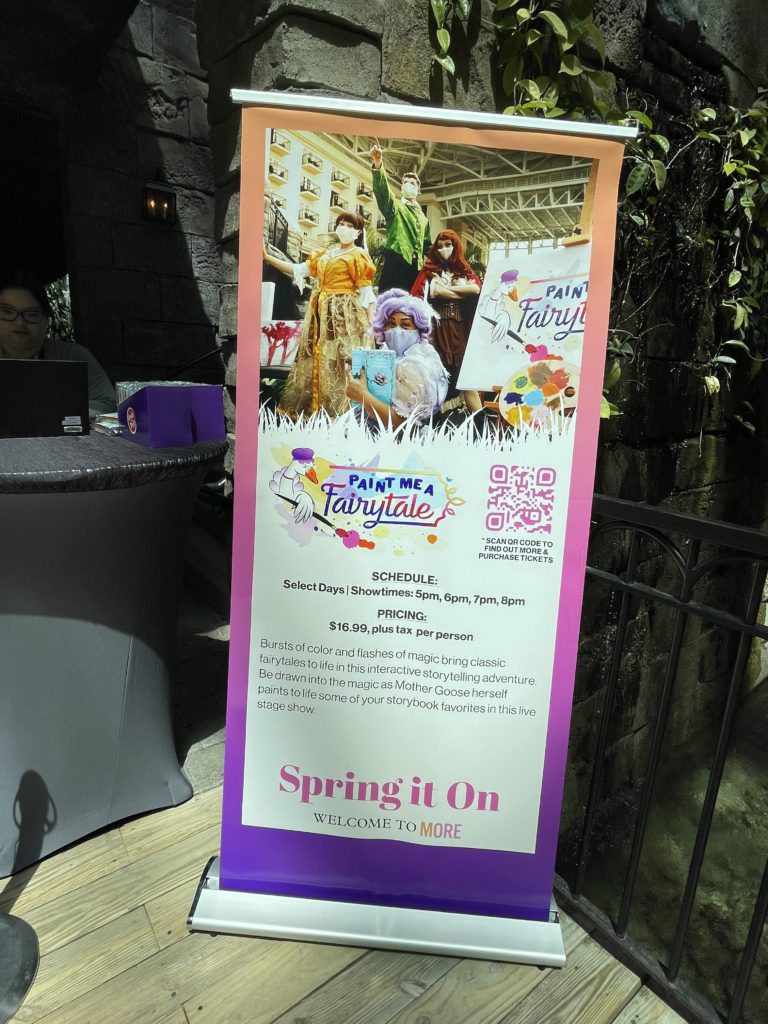 Be drawn into the magic as Mother Goose herself paints to life some of your storybook favorites, including Little Red Riding Hood, Jack and The Beanstalk, and The Princess and The Pea in this live stage show.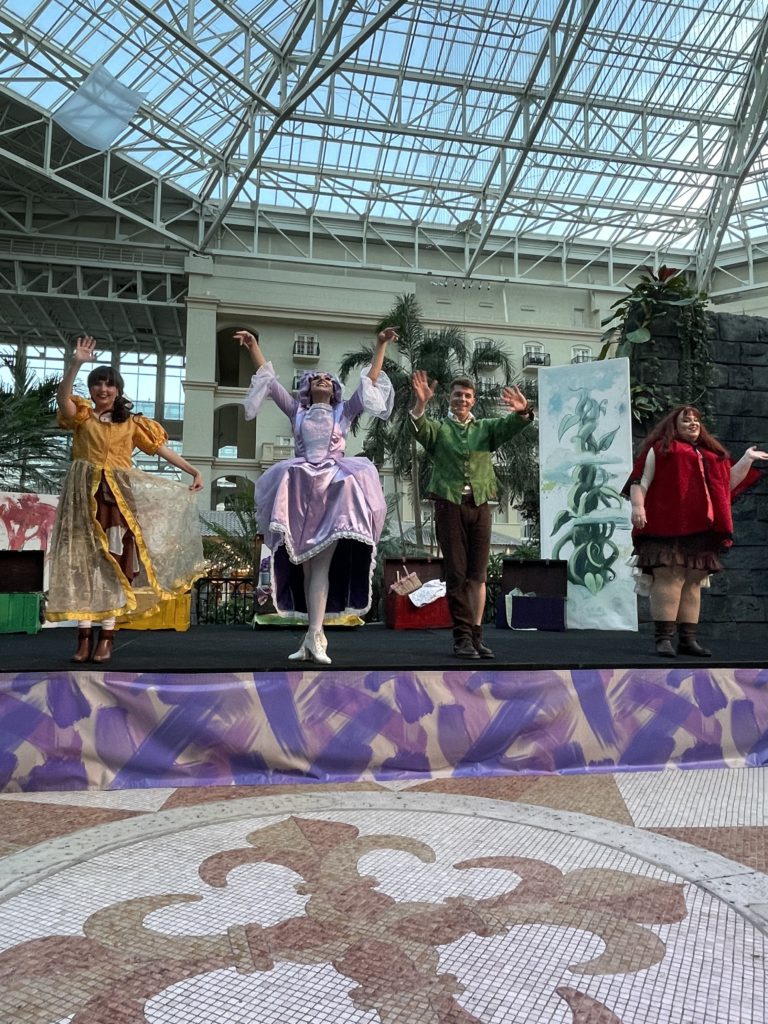 My daughter really enjoyed this and had a lot of fun interacting with the entertainers.
Springtime Cookie Decorating
Sweet springtime treats are ready to adorn and achieve confection perfection! Love that the cookie kit had everything you needed to decorate your cookie.
The Easter Bunny will visit as you decorate delicious cookies and take them home to enjoy in this creative, interactive hands-on activity.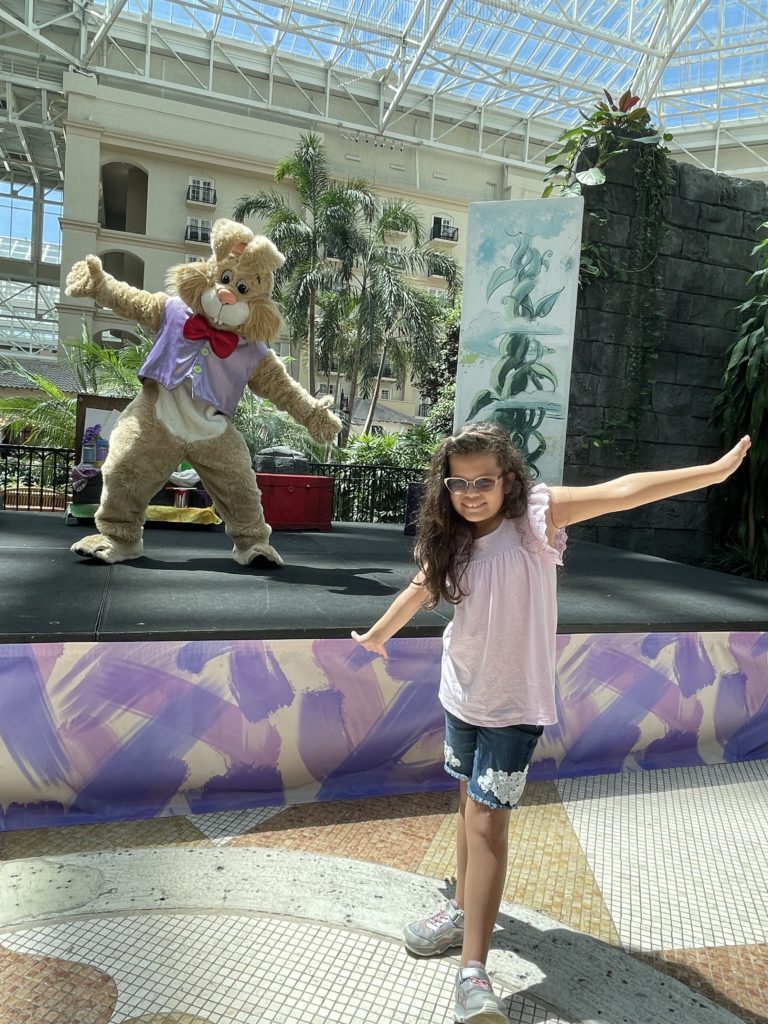 Blossomin' Bunnies Scavenger Hunt
Eight rascally rabbits have bounced into the blossoms throughout the 4.5-acre garden atrium, and it's up to super springtime sleuths to use clues to find where these hares have hidden!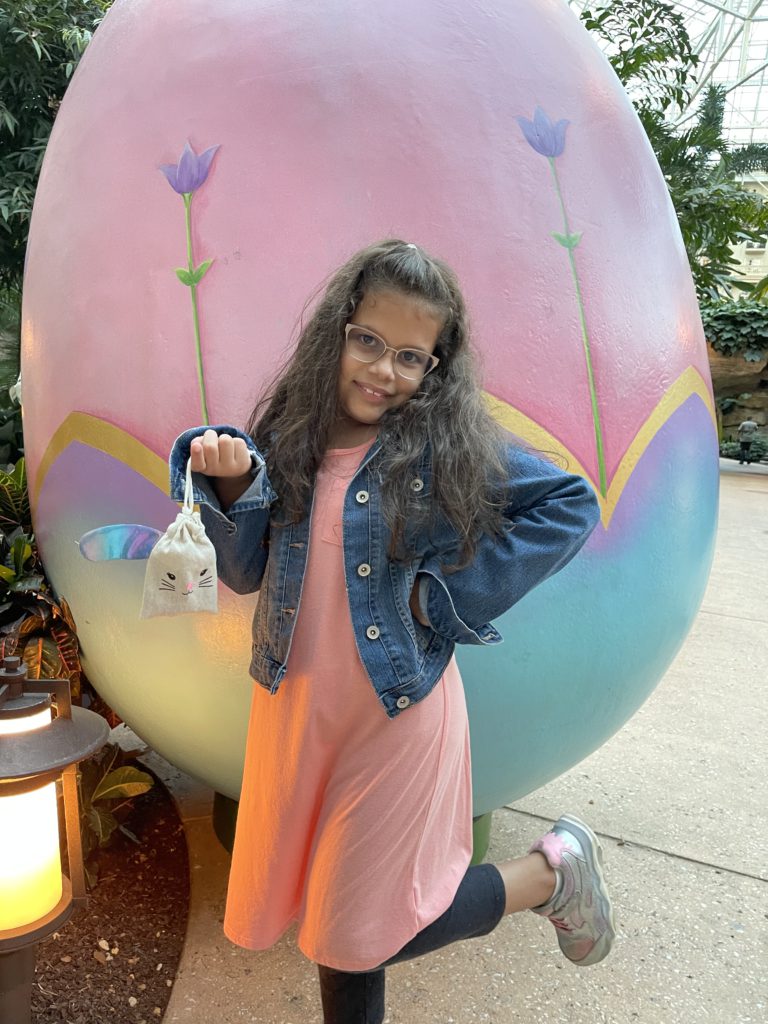 Such a fun activity for the whole family with a special reward once you complete it!
Eggspression Garden
Larger-than-life Easter eggs and bouquets of blossoms highlight this themed walkthrough experience.
Along the way, guests will find plenty of springtime photo spots for that perfect picture to share with friends and family.
Springtime Light Display
A kaleidoscope of color paints the atrium ceiling when the sun goes down, as newly upgraded and animated light curtains fill the sky with brightly blooming flowers, richly hued rabbits, springtime shooting stars, and other symbols of the season.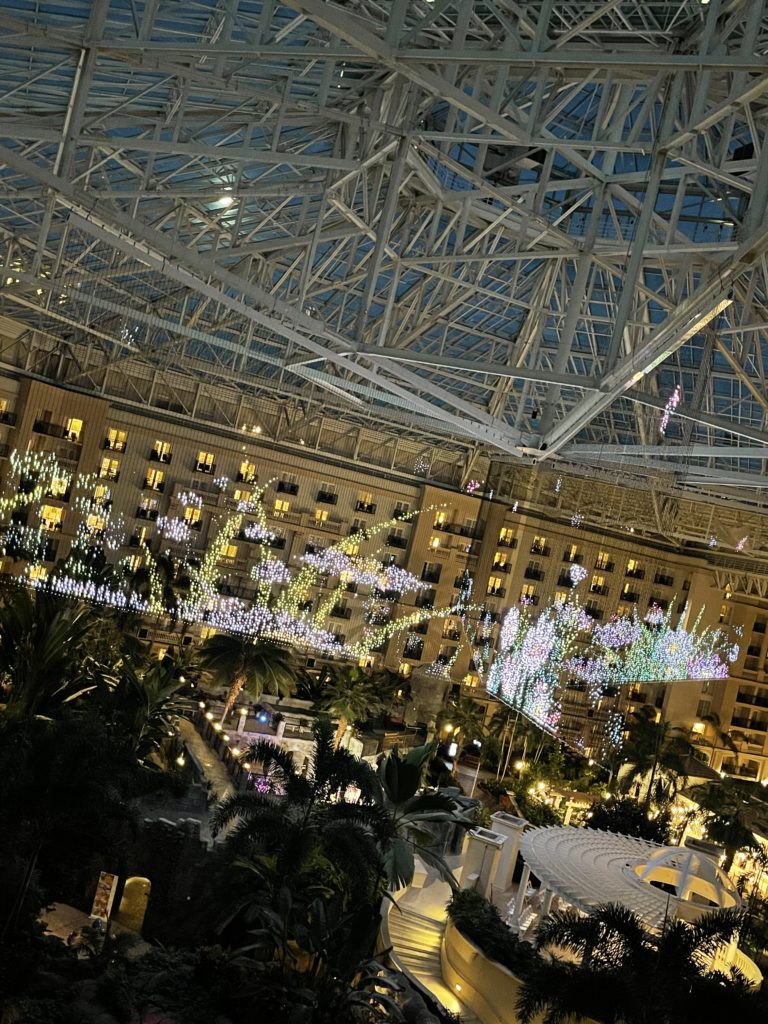 Adventure Kids: Bedtime Bunny Tales
Adventure Kid Sophie reads Beatrix Potter's classic "The Tale of Peter Rabbit" for a very special bedtime story on your in-room TV. Enjoy the classic tale — all from the comfort of your room — while Sophie adds some real-world knowledge about rabbits, plants, nature, and more.
Adventure Kids: Sprout into Spring
Young explorers are invited to join Seth the Sea Turtle, Ava the Alligator, and everyone's favorite Adventure Kid, Sophie, on an interactive journey through the Gaylord Palms atrium to discover the wonders of the springtime season.
ART Bar
Enjoy a new menu of craft beverages, specially created by Gaylord Palms mixologists for this year's springtime celebration.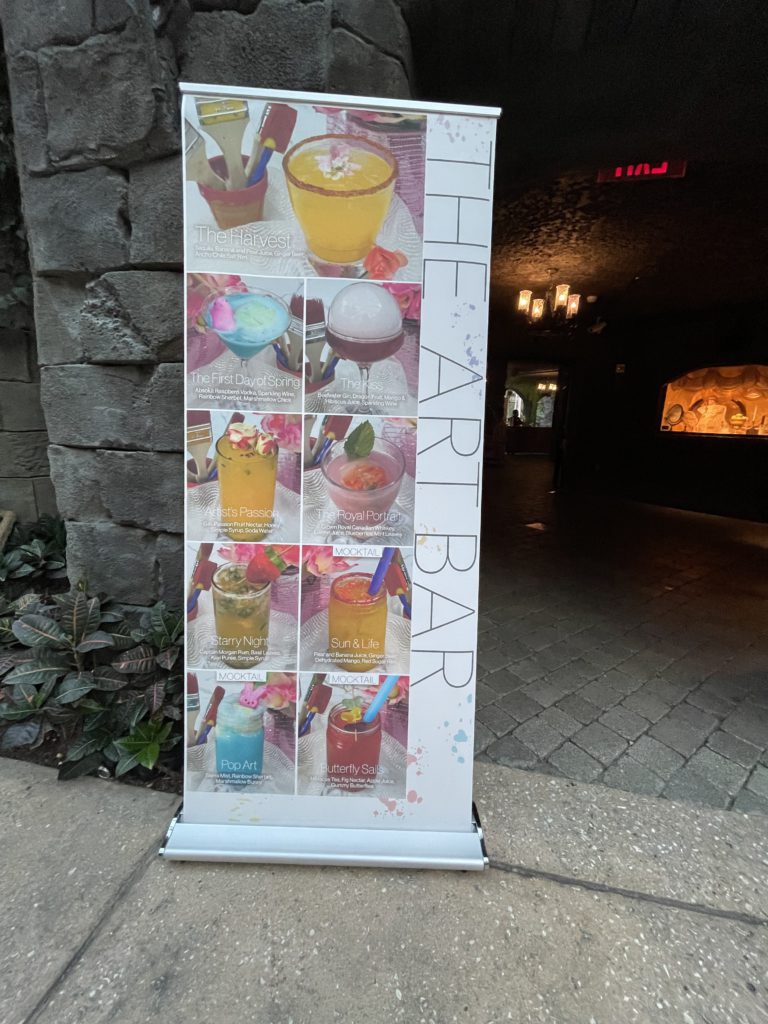 They had both alcoholic and non-alcoholic drinks. My daughter chose this springtime themed mocktail to try! She loved it!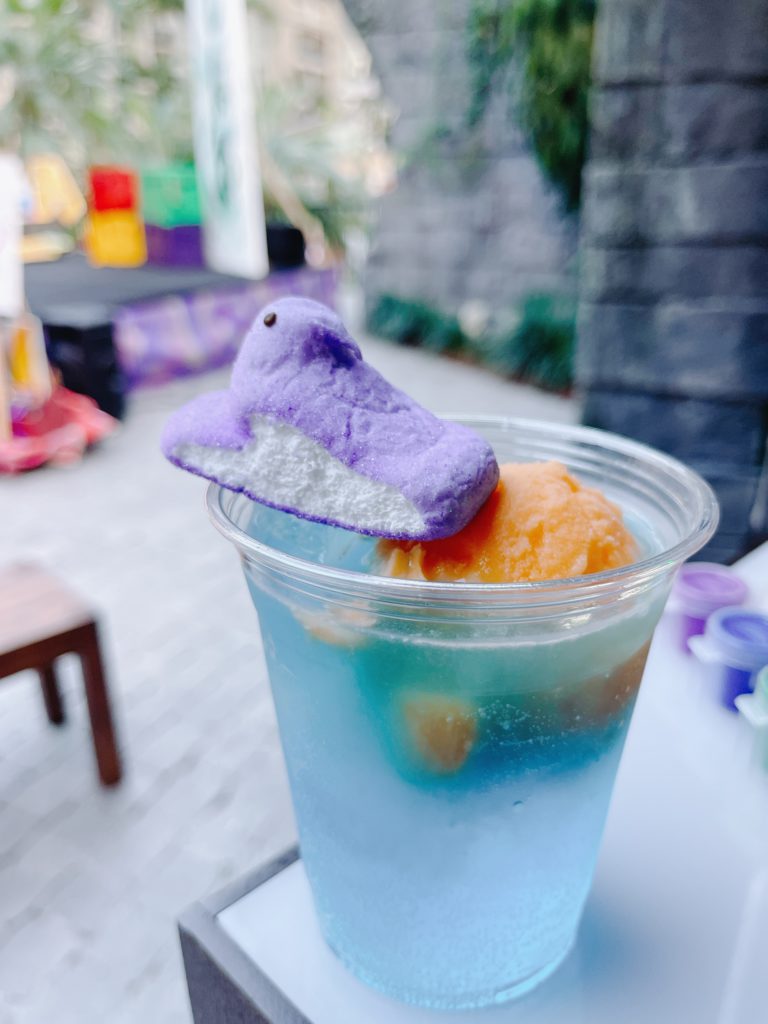 Journey Into Spring Escape Room
It's a springtime adventure in an all-new, original escape room experience. Amidst the bright hues of a pristine garden setting, participants work together to solve riddles, find hidden keys, and unlock the mysteries and secrets of the season.
Animal Encounters with Wild Florida
Enjoy up-close encounters with Florida's amazing creatures to learn how they adapt to the summertime weather and life with other indigenous animals. Presented by Wild Florida.
Cypress Springs Water Park
Plan on staying the whole weekend enjoying these activities? Then you can also enjoy access to this amazing water park. It features water slides, a water themed playground, two pools, and the Crystal River Rapids!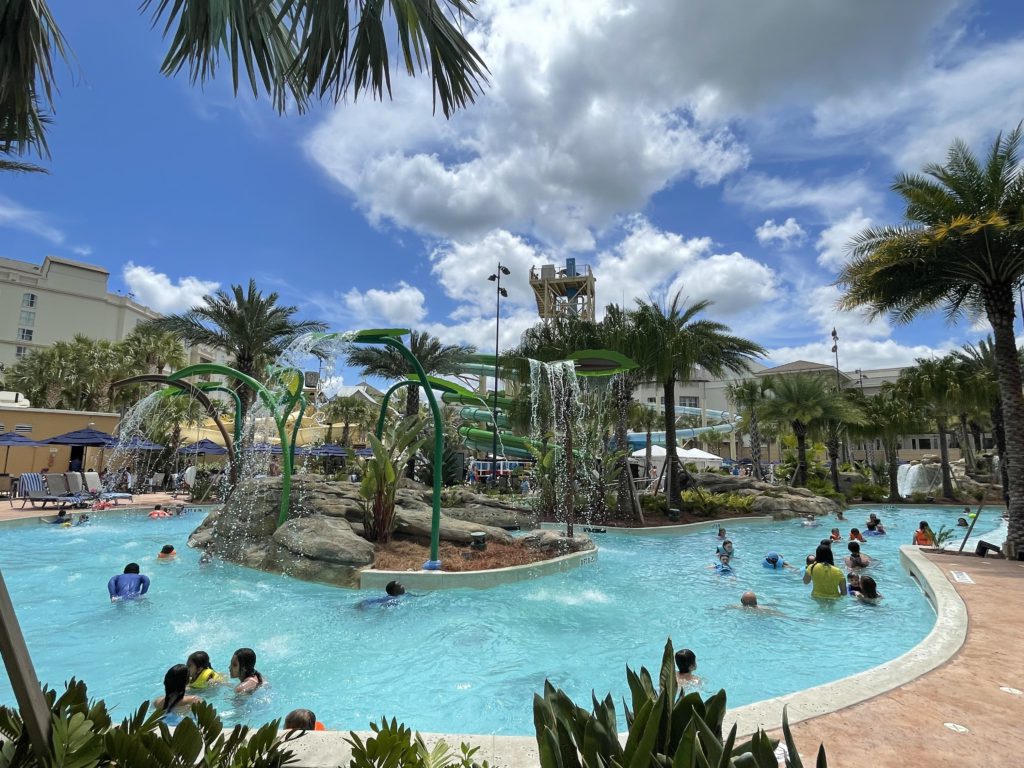 My daughter loved it so much that she didn't want to leave! I highly recommend making a reservation for premium seating, daybeds, or cabanas too.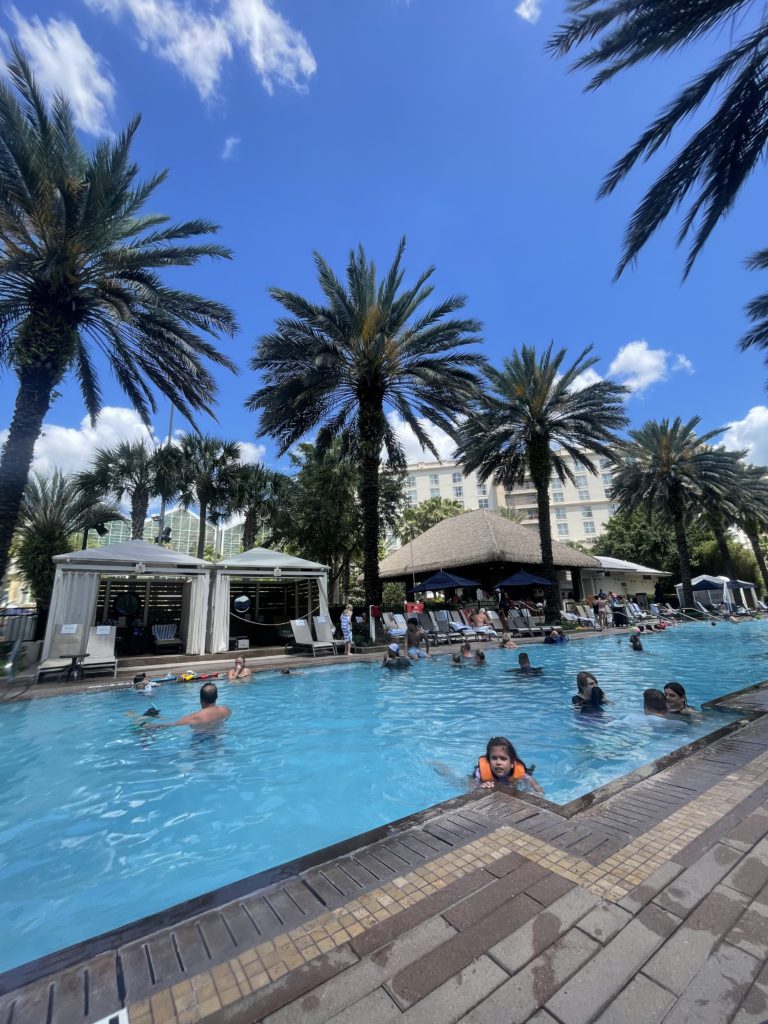 We loved not having to worry about getting there early for a seat and enjoying the convenience of having a designated area where we could relax.
Mother's Day Buffet
This Mother's Day, treat mom to a delicious Mediteranean-style buffet at Villa de Flora. Enjoy a one-of-a-kind atrium as you indulge in fresh, seasonal dishes, including hand-carved prime rib and slow-roasted porchetta, chef-made omelets, and endless brunch favorites.
Gaylord Palms also has great Spring it On Packages for anyone wanting to enjoy all the spring activities as well as everything the resort has to offer. For more information on this and all the activities click here.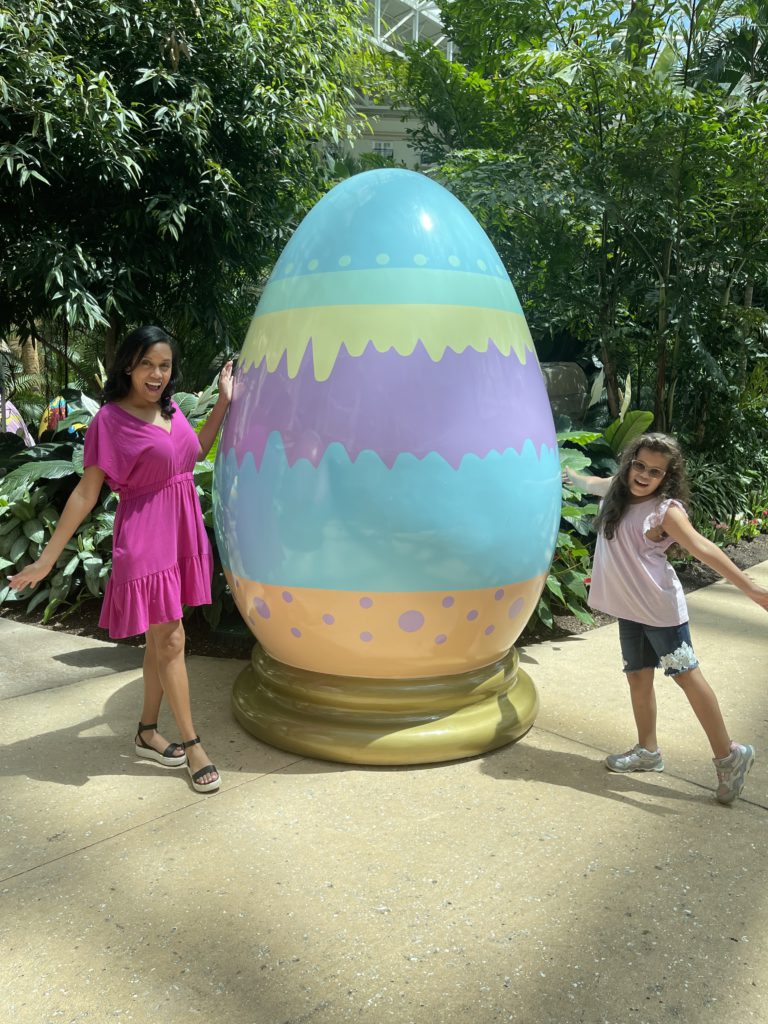 A special thank you to Gaylord Palms for having us. We absolutely loved our experience and cannot wait to return for more fun!