We recently had the opportunity to try out one of Icon Park's newest restaurant additions, Sloppy Joe's Restaurant & Bar.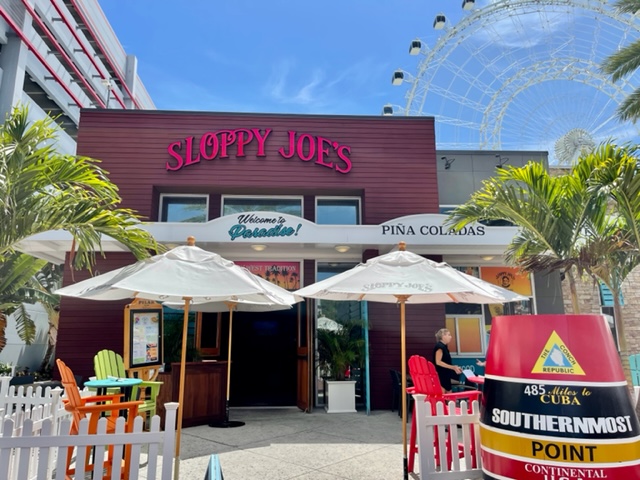 The first Sloppy Joe's was founded December 5, 1933 in Key West, Florida, although it went by a different name at the time. It was a favorite hangout of Ernest Hemmingway back then.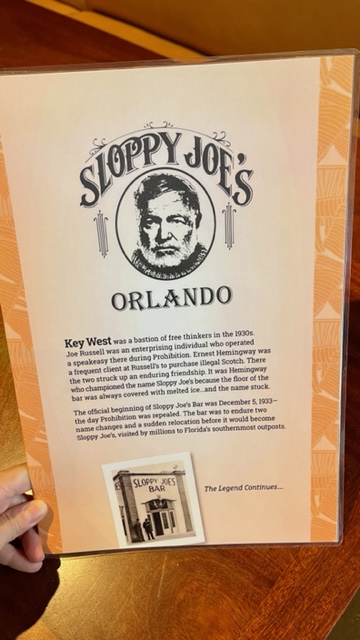 Today, people from all over can visit and enjoy their delicious food, frozen libations, and laid-back atmosphere.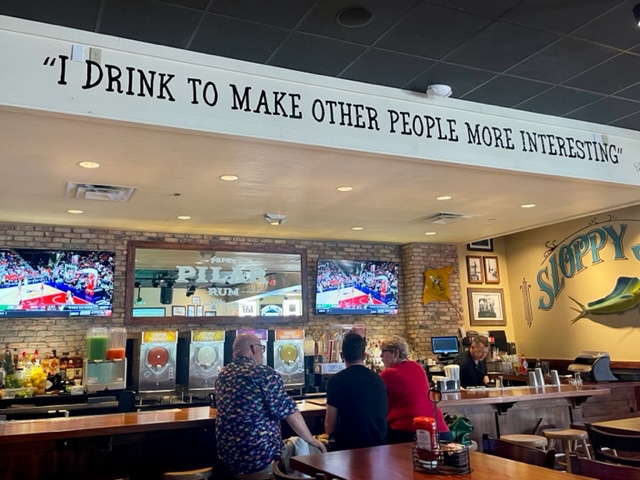 The service was great and we loved hearing the story and history of Sloppy Joe's. There is a giant clock on the wall that counts down to the moment the sun goes down each day with a live stream of the sunset from Key West.
Each day when the sun sets the entire restaurant has a sunset toast in true Key West fashion.
We tried appetizers like Cheese Nuggets, Loaded Tater Tots, and Sloppy Nachos. It was all wonderful but we'd highly recommend the Sloppy Nachos. They are made with their famous Sloppy Joe meat and are perfect for sharing.
For our main courses, we tried the Key West Fried Shrimp, Sunset Key Seafood Mac 'N Cheese, and Steak Tips. Everything was great and flavorful, not to mention very filling!
But we made sure to save room for dessert. We had to try the famous Key Lime Pie. It was tangy, creamy perfection!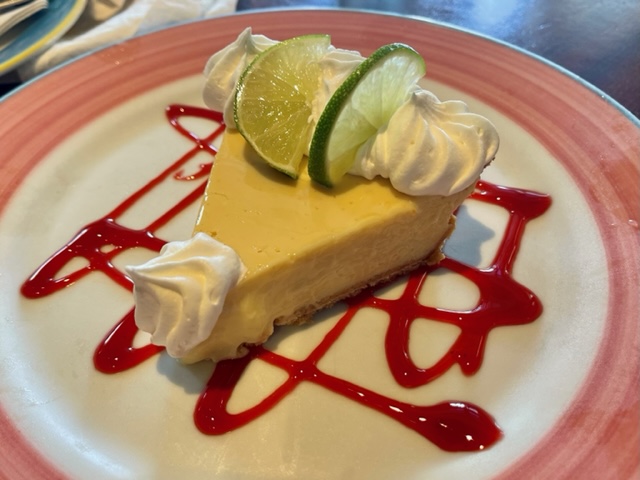 They also feature entertainment such as steel drums in the afternoons ad live music in the evenings. The entire experience was great from the service, to the food, to the atmosphere. We would highly recommend Sloppy Joe's for your next outing to Icon Park in Orlando!