It's been the most magical weekend as we wrapped up our stay at Gaylord Palms. My family and I were invited to their incredible ICEfluencer Event where we enjoyed a private party featuring ICE! as well as a preview of their various holiday activities.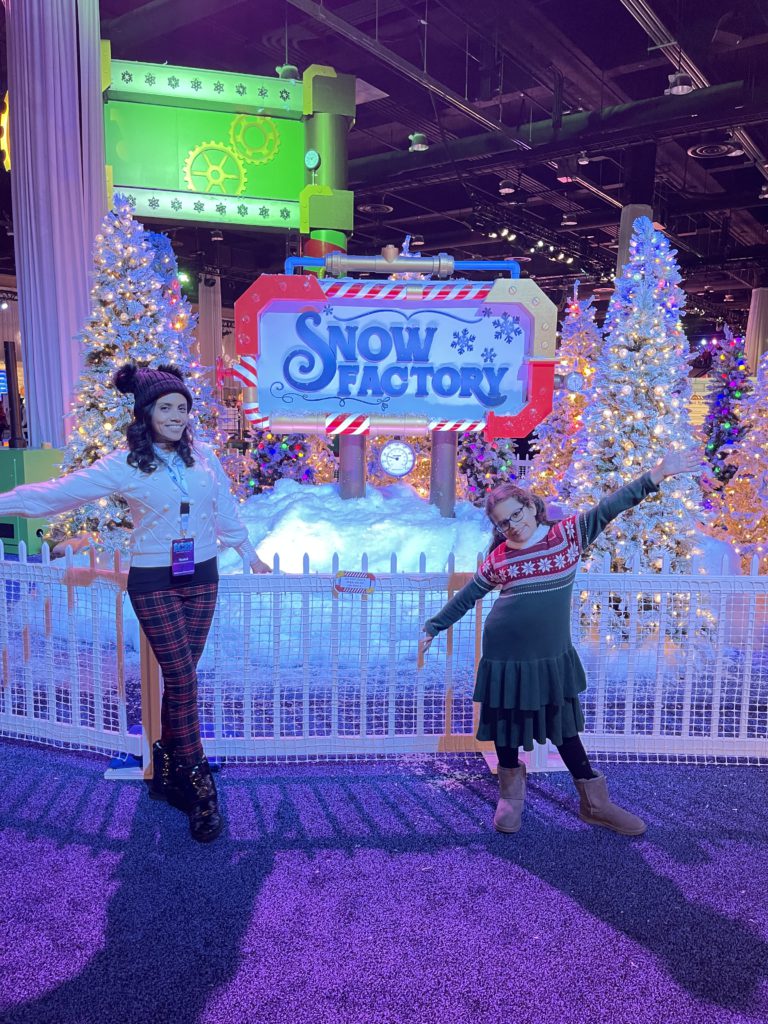 Dinner consisted of an amazing presentation from various talented chefs and restaurants on the property. The "Taste of Gaylord Palms" was absolutely incredible and I was amazed at how many different offerings are available at this resort.
The next day was filled with even more festive fun as we were able to spend the whole day experiencing all the "Christmas at Gaylord Palms" activities and events. There is truly so much to enjoy during this celebration! Here is what you can expect when you celebrate Christmas at Gaylord Palms:
ICE! featuring Dr. Seuss' How the Grinch Stole Christmas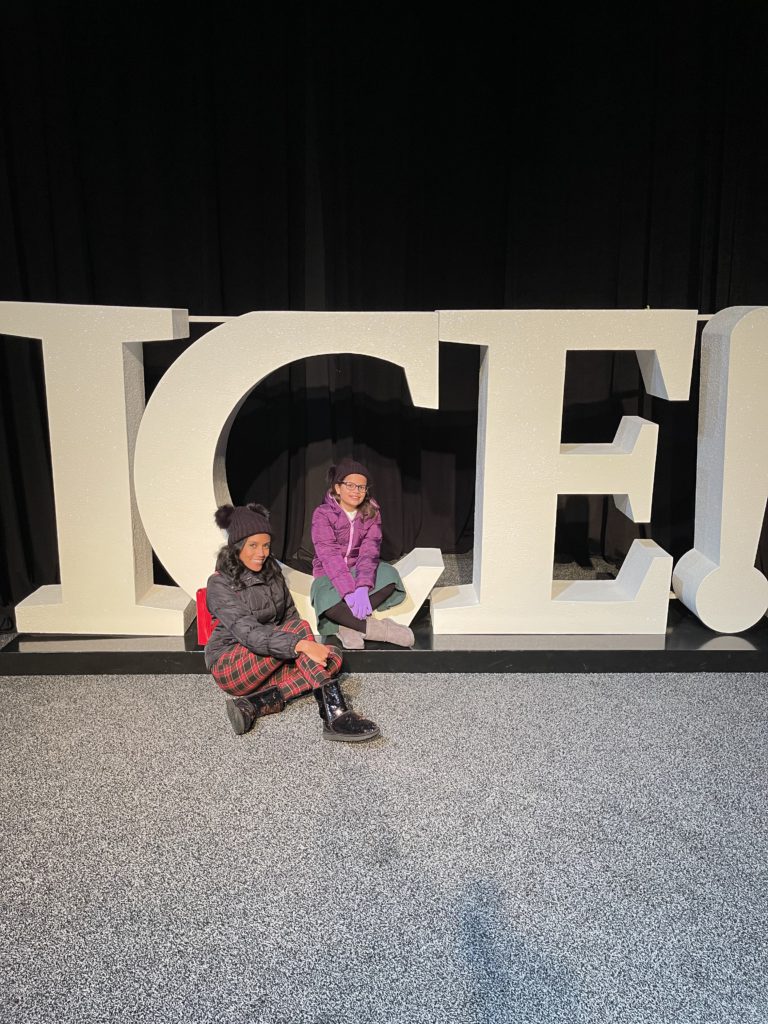 This was our first time experiencing this amazing attraction! It was absolutely incredible to see these larger-than-life ice sculptures in person. The theme this year was The Grinch and as you walked through each section this classic story came to life right before your eyes.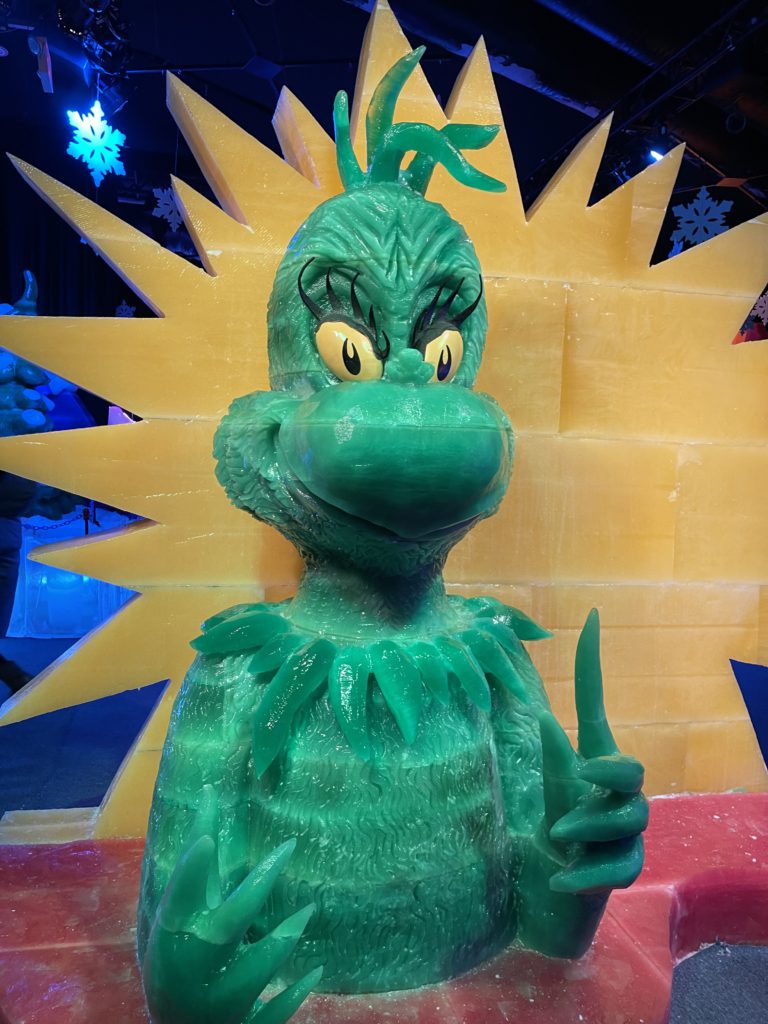 It's a chilly 9 degrees in here but you are given a blue parka to keep you warm as you experience the magnificent scenery, hand- carved by master artisans around the world.
The attraction covers about 20,000 square feet and includes ice slides, photo ops, and even a beautiful Nativity scene at the end made out of crystal-clear ice. Definitely a must-see!
Snow Factory
Here you can find Snow Flow Mountain (where you can experience ice tubing) Snowball Build & Blast (make real snowballs and aim them at targets), and the Snow Bar (where you can enjoy a seasonal cocktail or mocktail).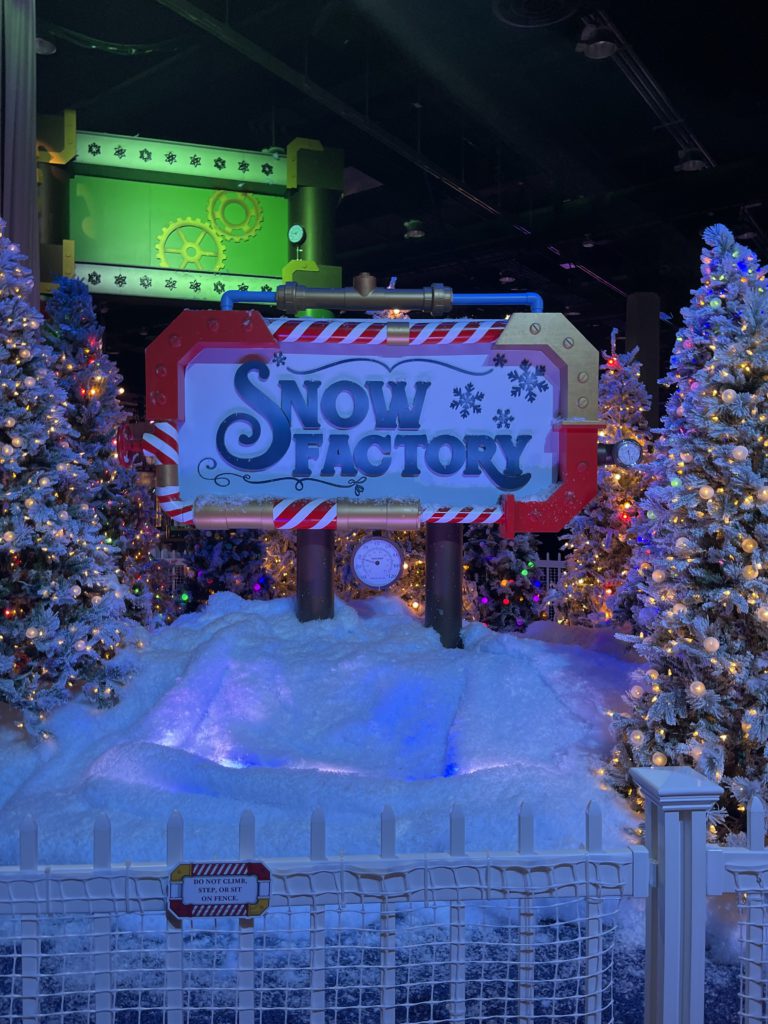 Mrs. Claus' Christmas Traditions
Want to get into the jolliest and merriest mood? Then you won't want to miss this experience!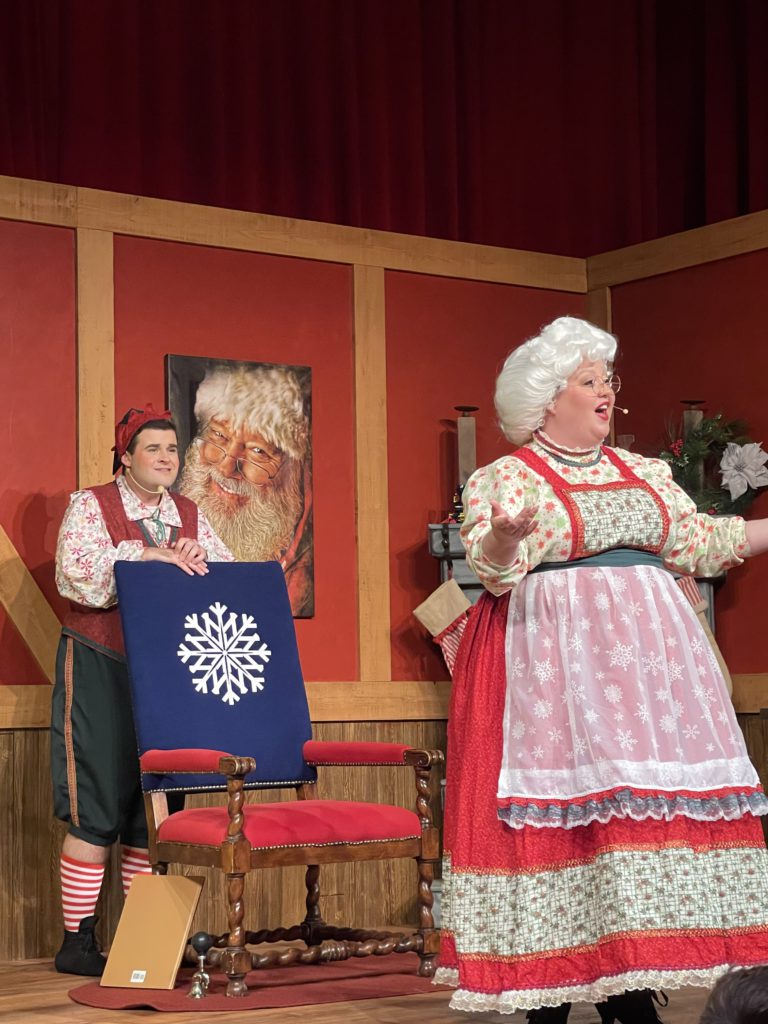 Join Mrs. Claus (and one of her elves) for some story time featuring the classic 'Twas The Night Before Christmas, sing along to favorite holiday songs, and share a batch of Santa's favorite snack – warm, freshly-baked Christmas cookies and ice cold milk.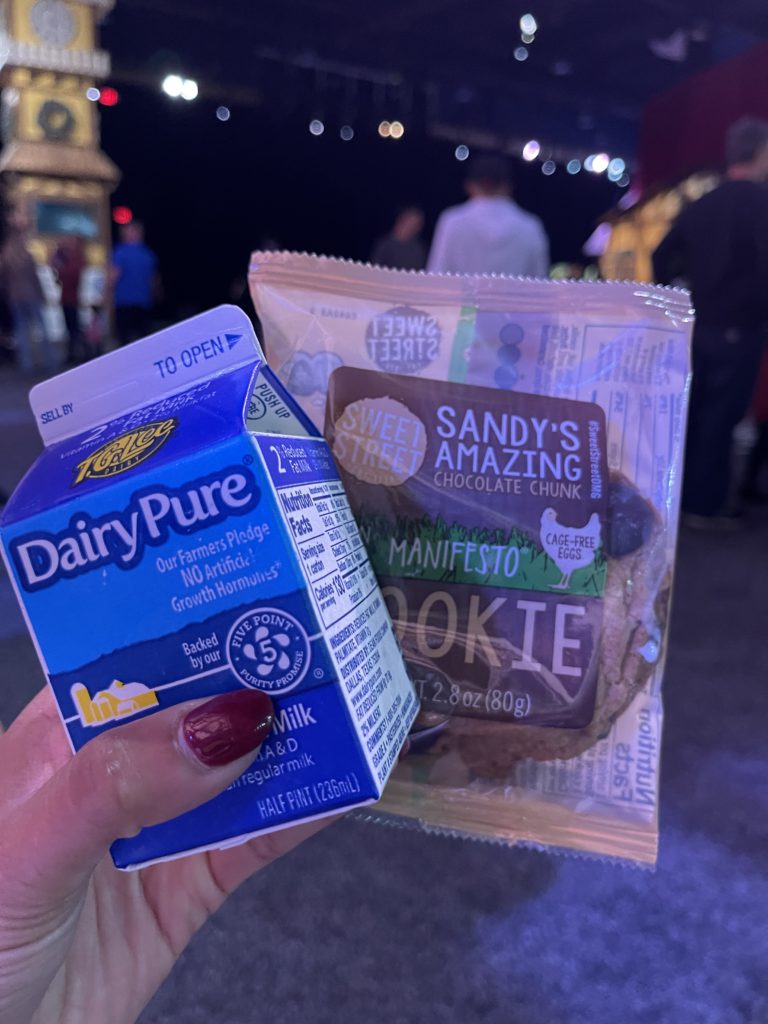 Elf Training Academy
Become an honorary elf and spend time enjoying a craft with some of Santa's helpers.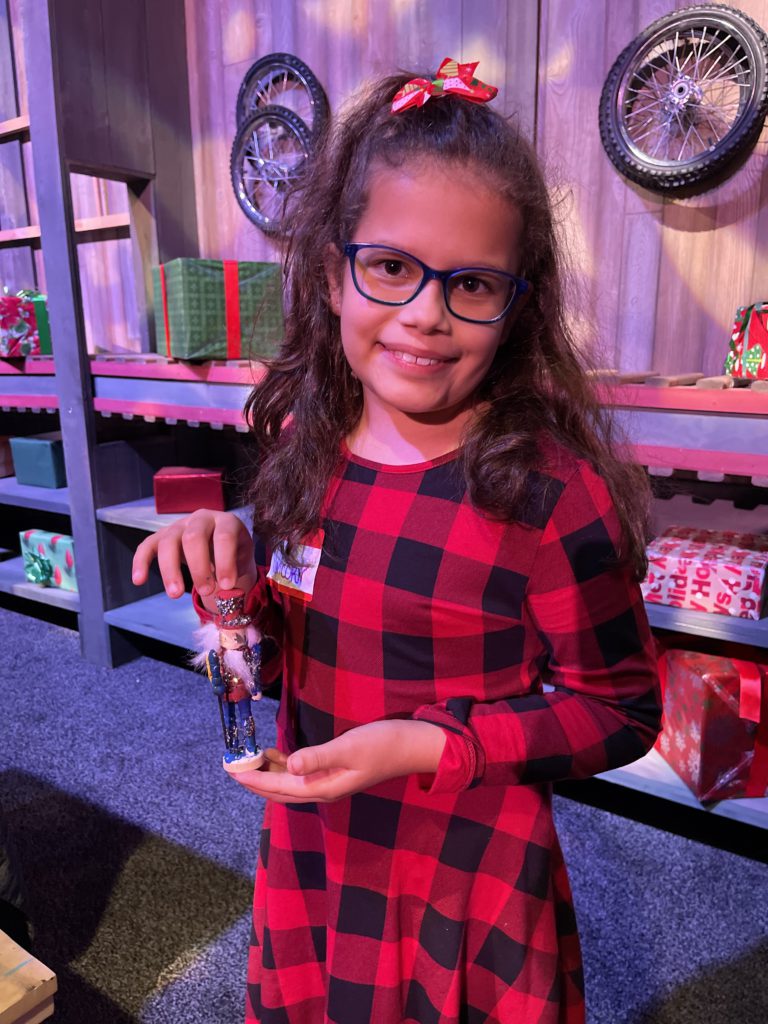 My whole family enjoyed painting our own wooden nutcracker and chatting with Tina and Sprinkles who are part of Santa's staff and are ready to share with you all about what it's like being a toy-maker and helping Santa get ready for his big day.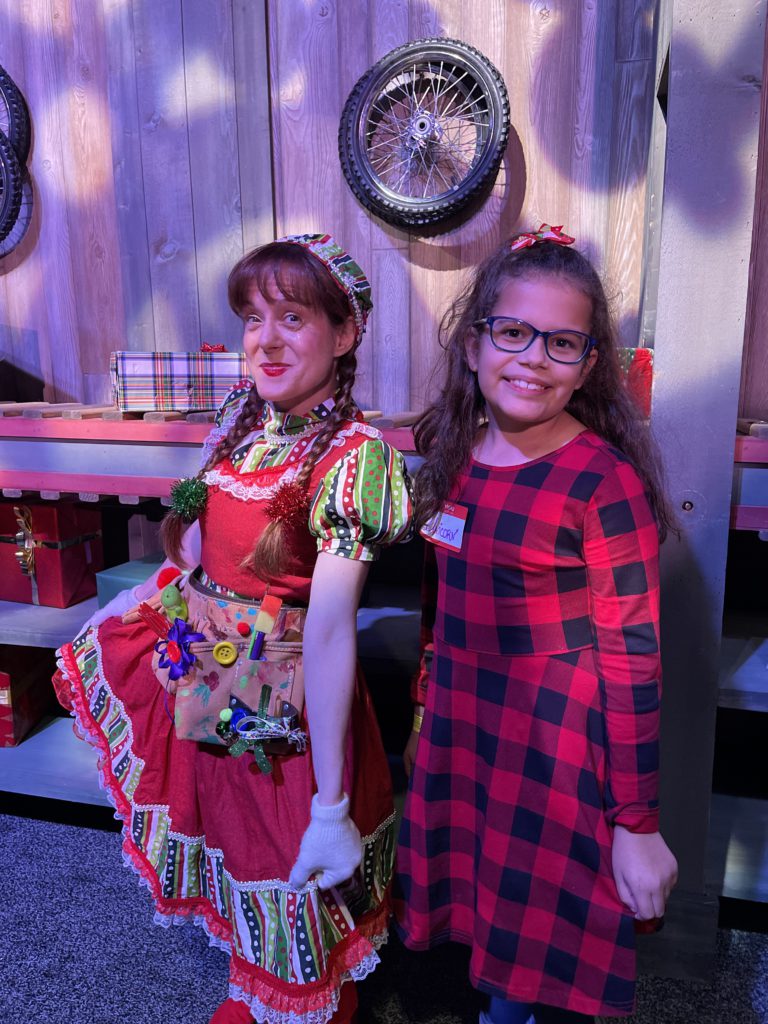 Gingerbread decorating
Another fun family activity can be found at the Gingerbread Decorating Corner.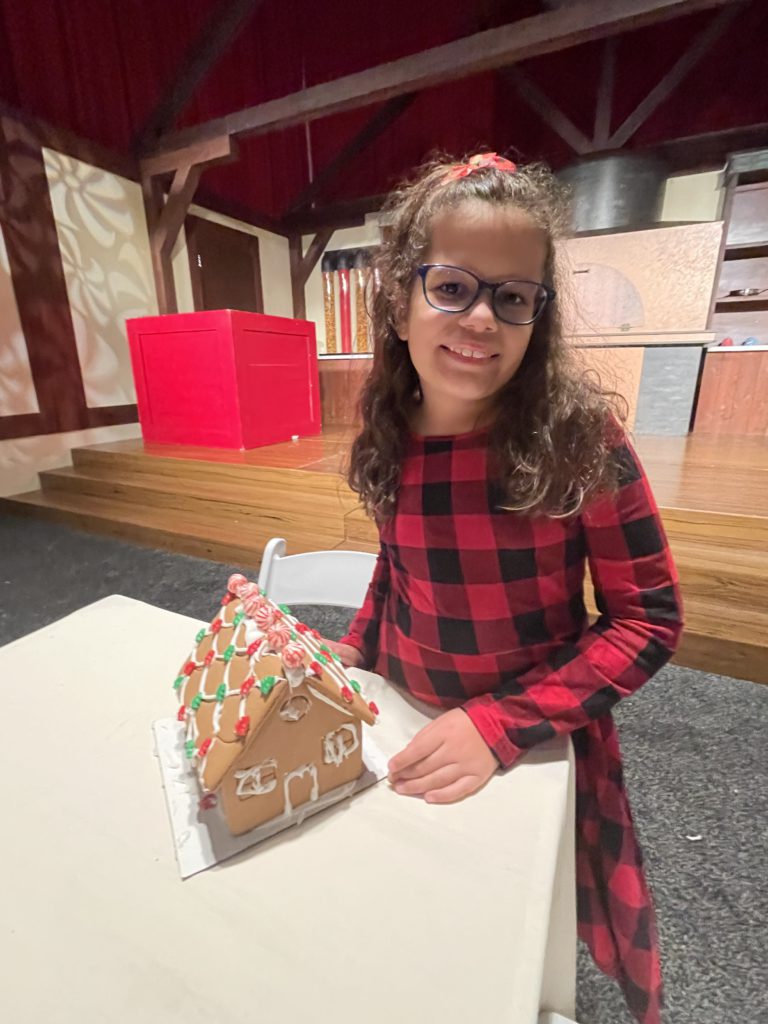 Here you can decorate your very own gingerbread house and meet Nutmeg the gingerbread man.
Cirque: Spirit of Christmas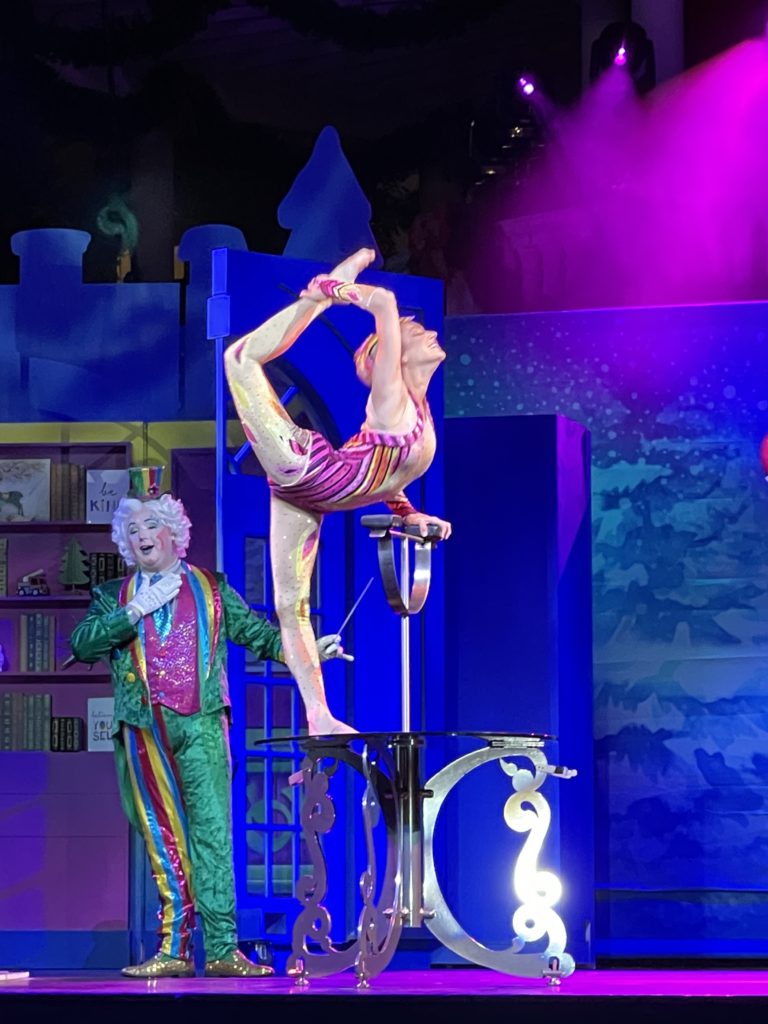 My daughter loved this show so much! The performers were incredibly talented and put on such a wonderful show.
The live show features dazzling acrobatics, feats of flexibility, and high-flying stunts.
Shine Light Show
This was such a beautiful show that takes place nightly. It features thousands of dancing lights, synchronized to a high-energy, seasonal soundtrack.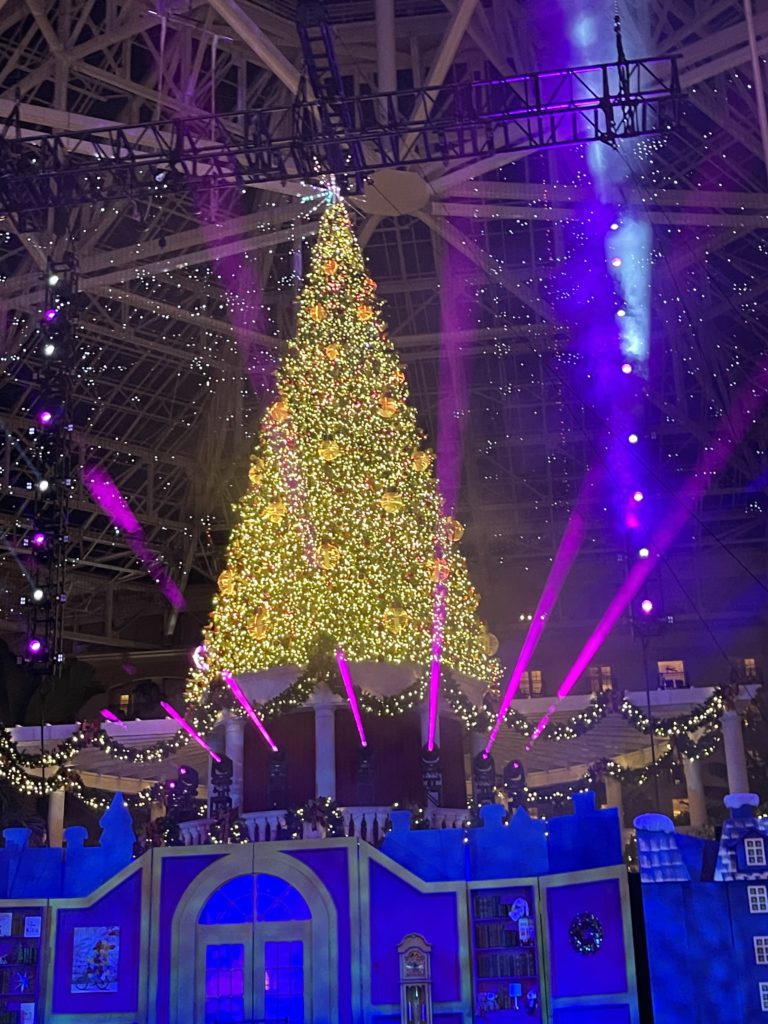 This was amazing to see from the Atrium AND from the balcony in our room. Such an amazing view!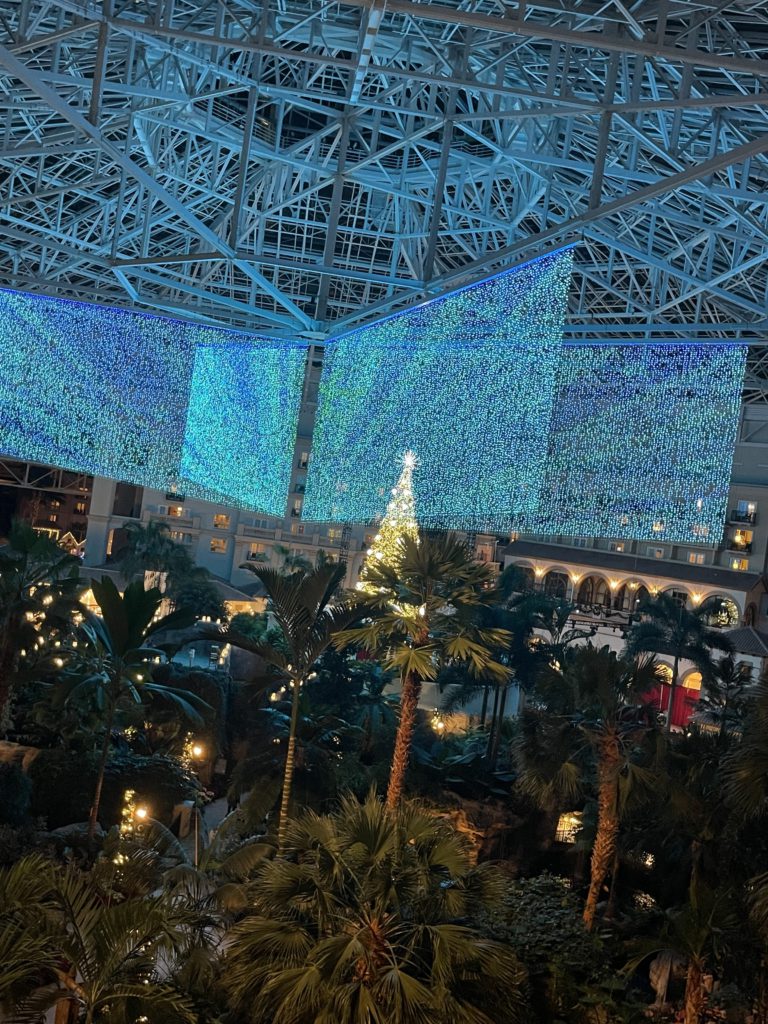 The Grinch's Wonderful Awful Idea Scavenger Hunt
This indoor scavenger hunt featured The Grinch and took us all around the resort solving riddles and looking for clues . It was a fun way to explore the beautiful resort, all decorated for the holiday season. Once you solve all the clues you get a themed prize.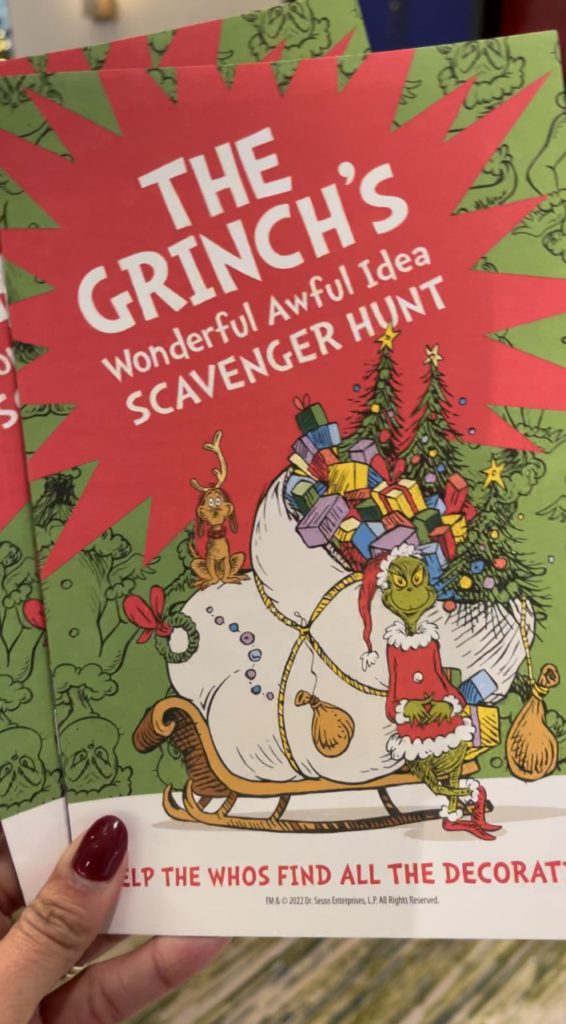 These were just a few of the many offerings and events that you can experience during the holiday season at Gaylord Palms. You can add as many as you choose during your visit or buy a package that includes a few or all!
Overnight guests also get an Extra Cool Hour where select attractions open 1 hr early and a Chill Pass privilege to ICE! that let's you skip the lines. Plus you also get access to their on-site, 3-acre Cypress Springs Water Park! For more information and to purchase tickets visit www.christmasatgaylordpalms.com.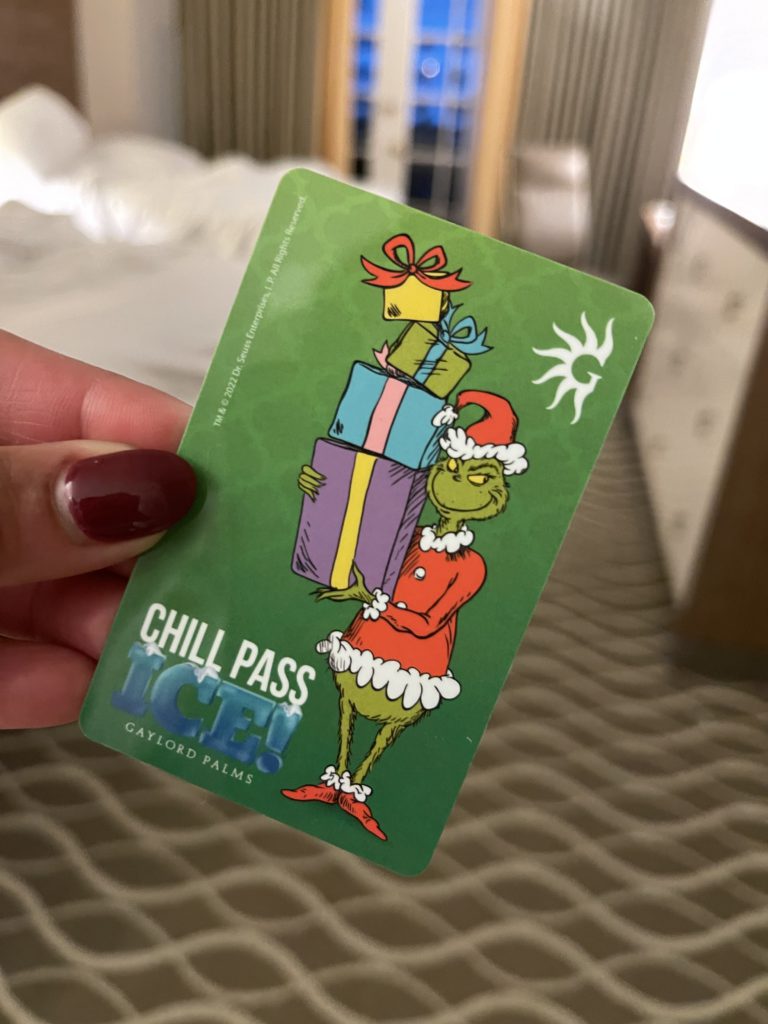 A big thank you to Gaylord Palms for inviting my family and I to celebrate SO. MUCH. CHRISTMAS. We had the most wonderfuly weekend and can't wait to have the opportunity to do it again in the future.