Finding something new and different in Orlando isn't a difficult thing to do. There always seems to be something new on the horizon, but not everything can entertain and captivate the entire family as much as the new Country Nights Live. Located at the Pirates Dinner Adventure complex close to I-Drive.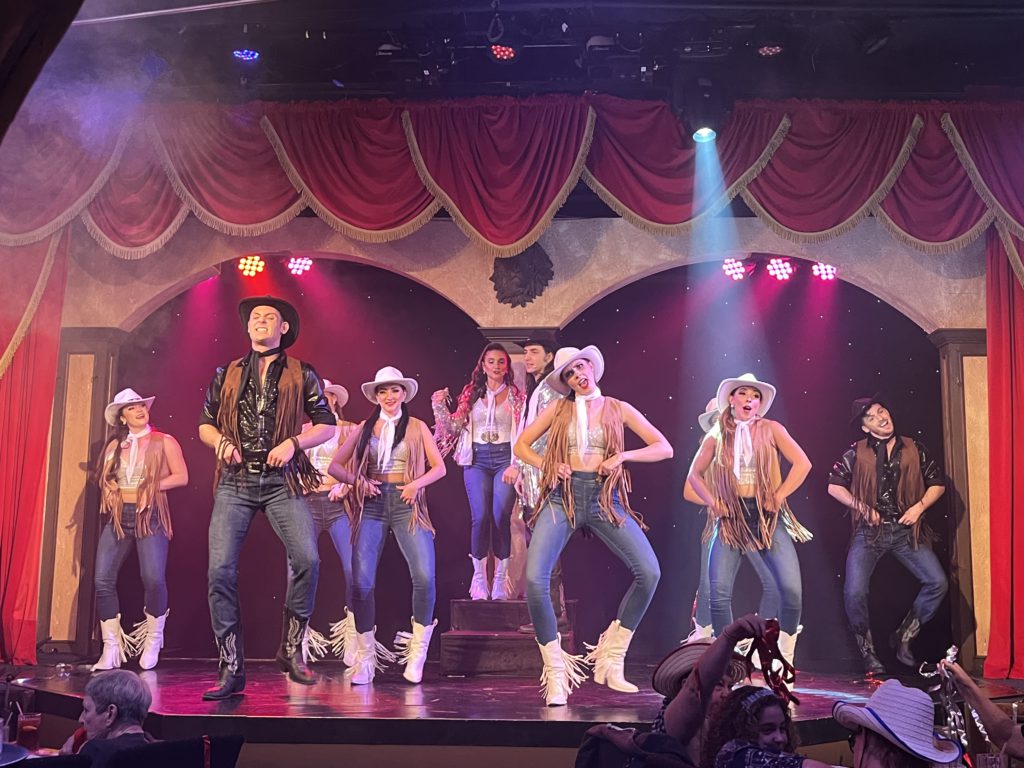 With multiple shows throughout the week, take a break from everyday hectic routine and grab dinner, drinks, and dance along with this interactive show. Billed as a good ole shindig, where you can expect down home southern country food and drinks, fun with friends, and foot stomping, hand clapping entertainment.
Growing up in Texas, I was able to appreciate the classic country hits from years past as well as some of my favorites from the 90's county. Even if someone in your group isn't a country fan, everyone will be able to sing along with the song selections. I made sure to embarrass my son by singing along as loudly as I could throughout the evening. Their live band, the Barnyard Boys Trio helps keep the momentum going and are a creative addition to the stage show.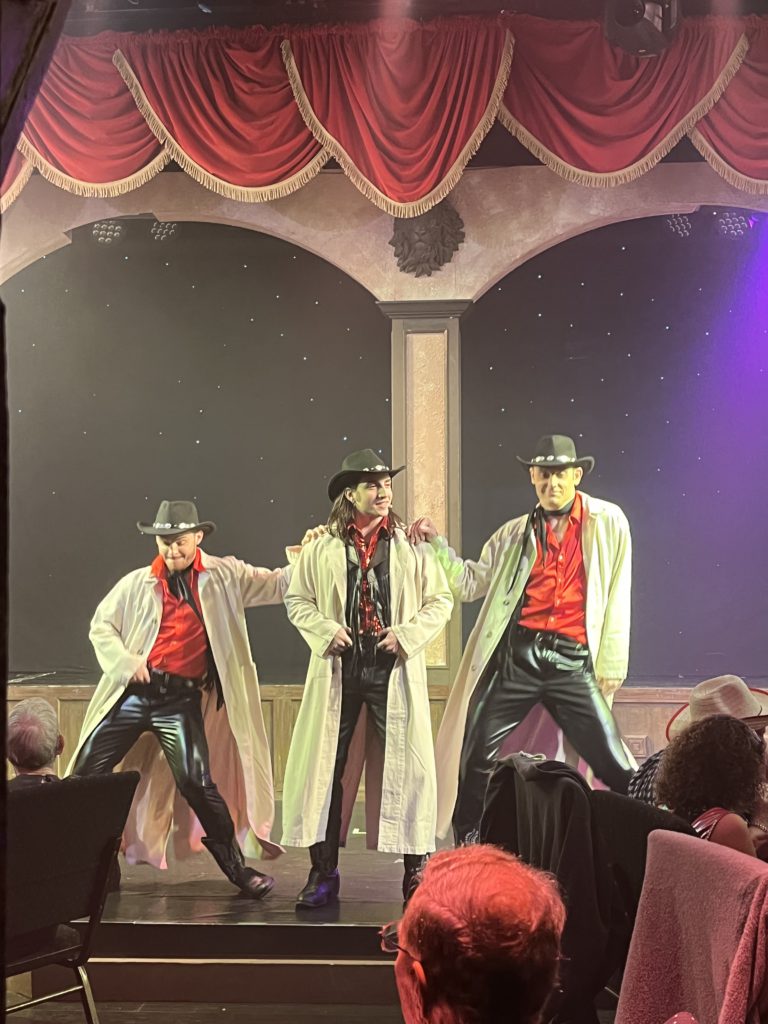 As soon as the show starts the performers are engaged with the audience and get people out of their seats and on stage. They only take willing participants, so if you're a little shy you can sit back and enjoy without worry. Don't forget to dress in your fun classic cowboy or cowgirl gear. They also have cowboy hats for sale if you don't have one in your collection yet.
Dinner and drinks are served the entirety of the show with dancing and singing throughout the dining room, during certain songs, by the tables and bars. There isn't a bad seat in the house. If someone in your group has sensory concerns, you may want to call ahead and check with the venue about select shows for sound and lighting.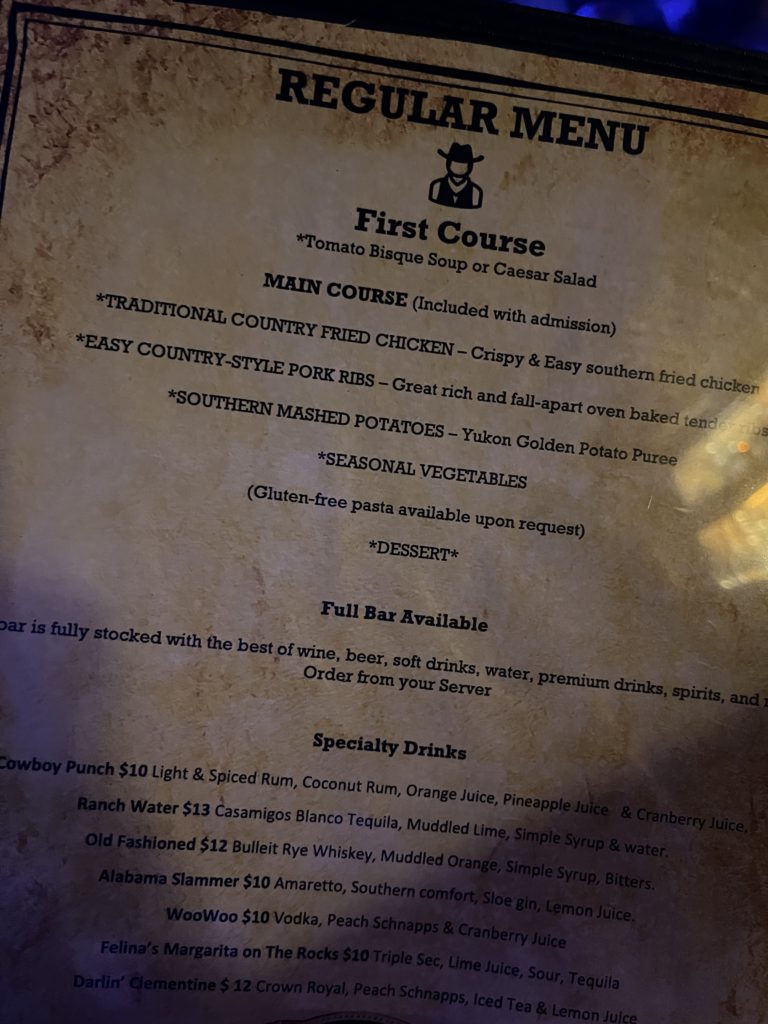 Tickets include a 3-course meal (soup or salad, choice of entrée and dessert). Adults are $69.95 and kids 3-10 are $42.95. Use code WGMOMS25 for 25% off of your reserved seats ticket order. Valid for showtimes between now and Dec. 3, 2023. Purchase tickets online at countrynightslive.com.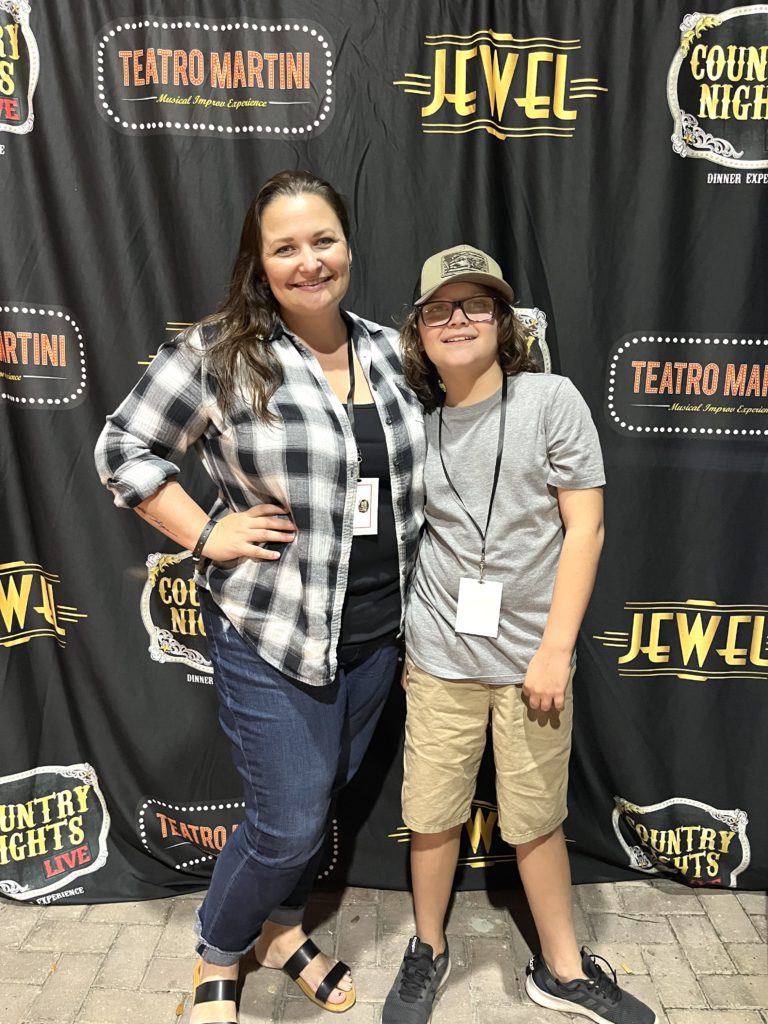 Showtimes are Thurs-Sat 6PM. Doors open at 5PM so come early for drinks and appetizers. Dinner service begins at 5:30 PM.