Gatorland recently invited us out to check out their Gators, Ghosts, and Goblins Halloween event. Now in its 5th year, Gators, Ghosts, & Goblins offers Halloween fun for all ages!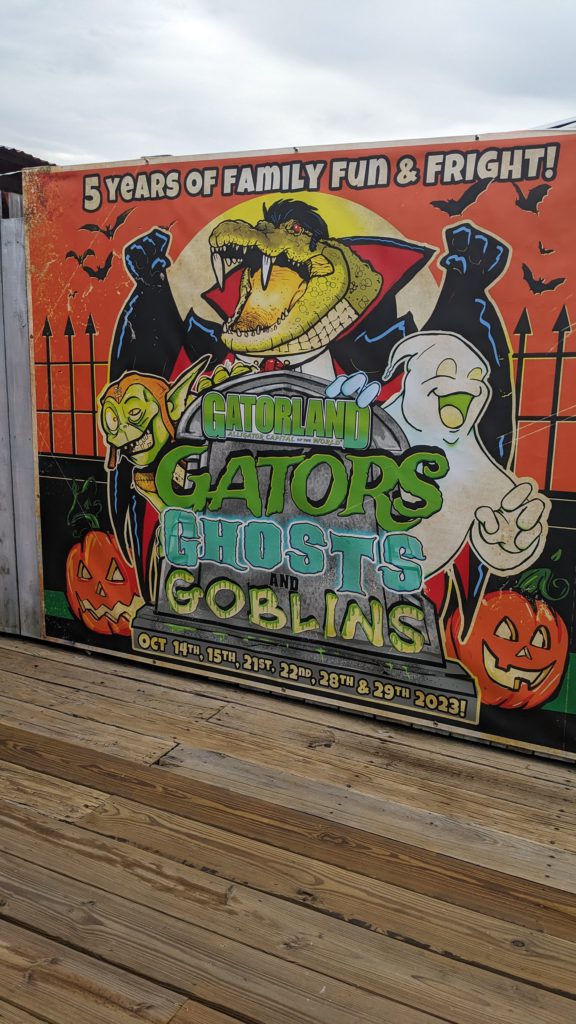 Step on up and test your skills at the Creepy Creature Carnival, where you can play classic games like Coffin Cornhole to earn some candy!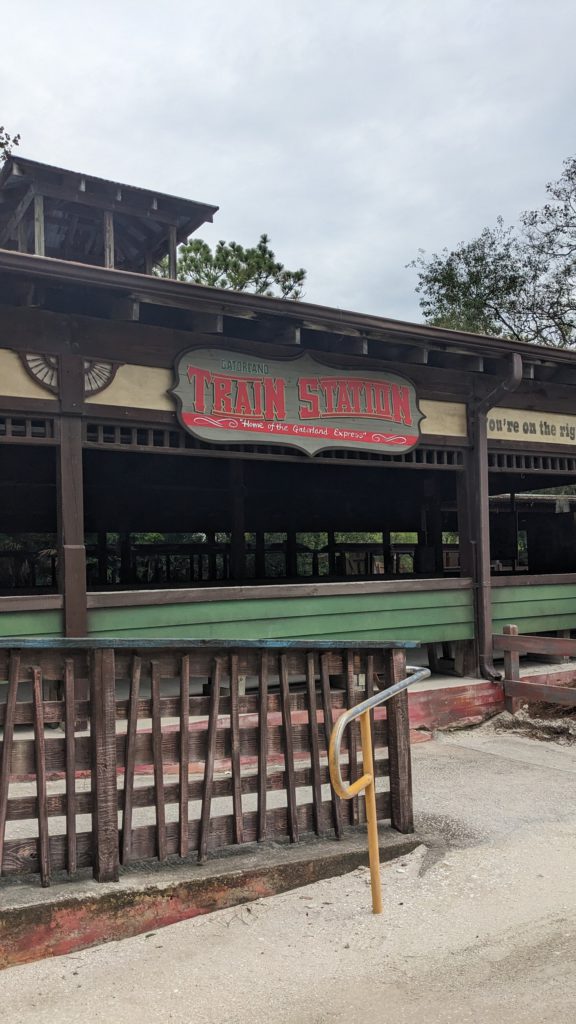 For creepy creature sightings, take a ride on the Cryptid Express. You might catch a glimpse of the legendary Skunk Ape. Keep your eyes peeled for this fabled creature along with others!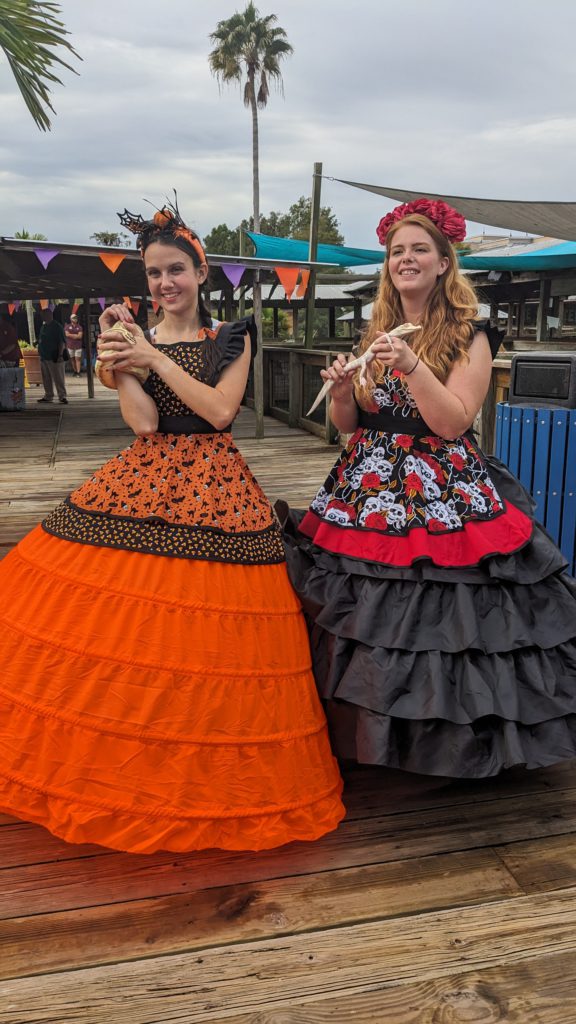 In the Frightful Frontier section, explore Gator Gulch where you'll see ghostly characters from the old west against spooky backdrops.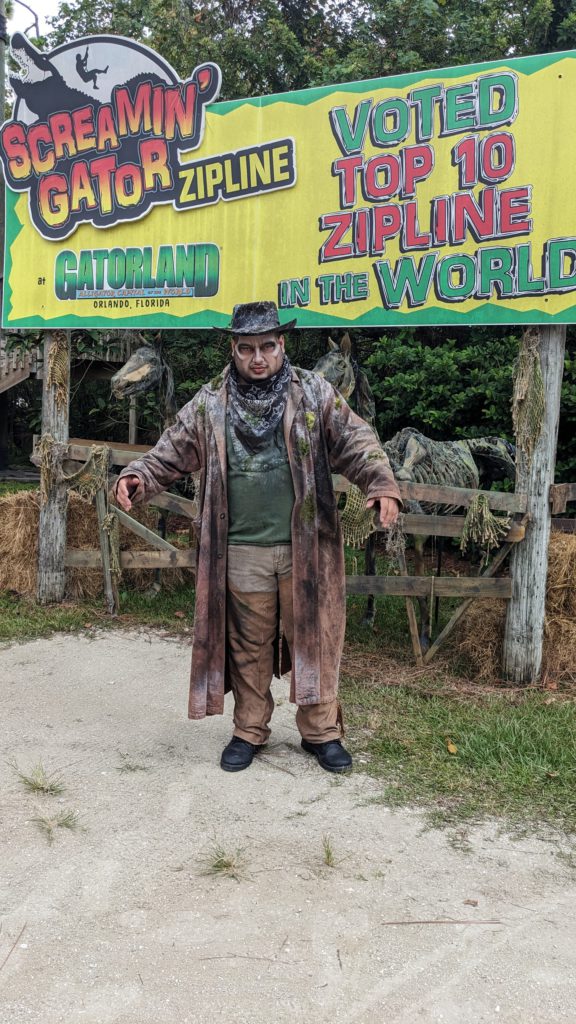 The highlight of the experience is the Monster Museum. What I love about this is that there's an option to exit early, so if you have people in your party who are easily spooked, you can just do the first half of the experience! The first half is an escorted story experience, with special effects like spooky lighting, fog, and props. The second half is where it gets a bit more intense, and you'll be given the option to leave at this point!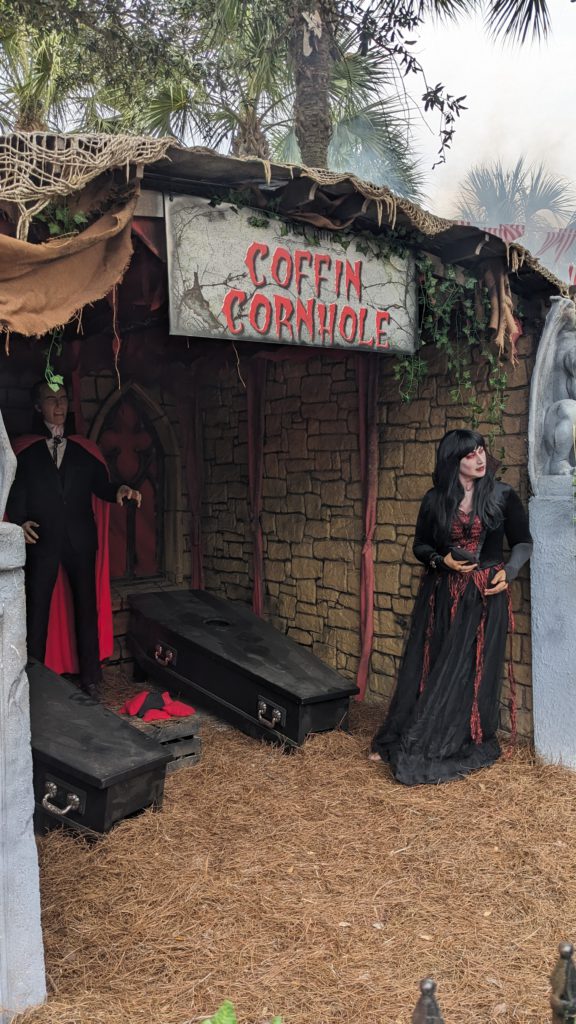 Costumes are allowed in the park, and there's a Children's Costume Parade on weekends at 1:30PM. Don't miss the special food offerings as well!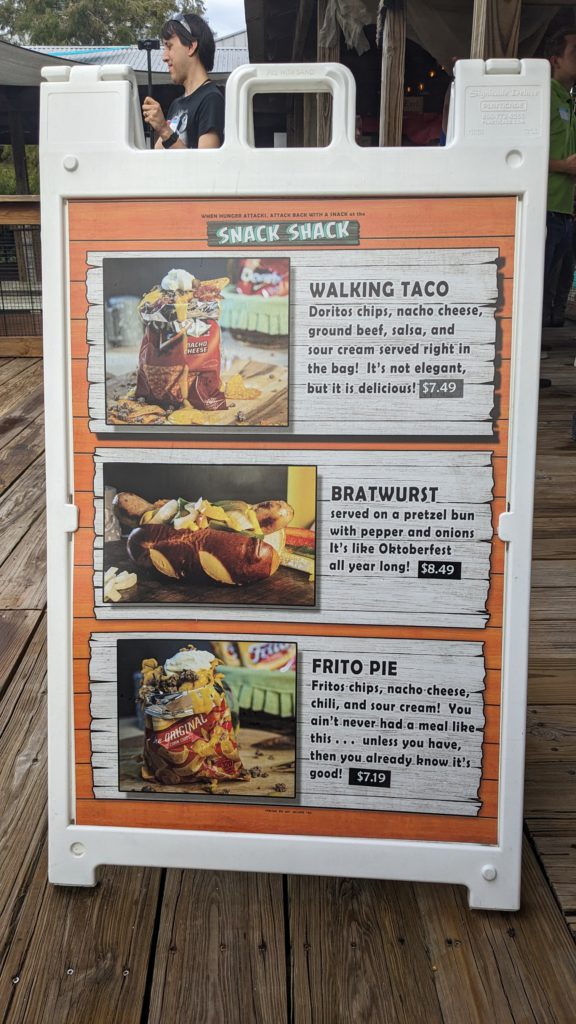 Gators, Ghosts, & Goblins is offered on Saturdays & Sundays through the end of October. Right now, Florida residents get 50% off admission, so check out Gatorland for family-friendly Halloween fun!