This past weekend we were invited back to the Lonely Dog Immersive Experience off I-Drive in Orlando for a night out!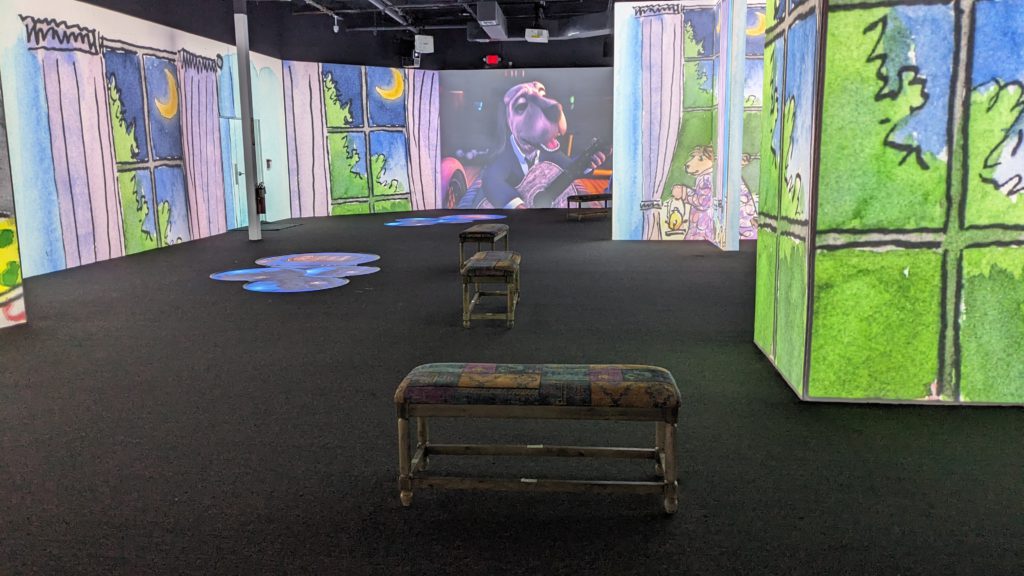 Lonely Dog Immersive Experience is a 360-degree projection show filled with original animation, music, and storytelling. You'll find yourself surrounded by colorful imagery set to an original soundtrack inspired by Ivan Clarke's artwork featuring Lonely Dog and other friends from the Lonely Dog world.
Following the projection show, step through the "Hall of Frames" into the art gallery. Here you'll see some of the artwork that inspired the projection experience. You can also create your own Lonely Dog artwork and have your work projected onto the wall just like the immersive experience!
There's also a VR experience, where you can wear VR goggles and immerse yourself further in Lonely Dog's world. Don't forget to snap a selfie at one of the selfie stations, and dive into the ethereal glowing ball pit!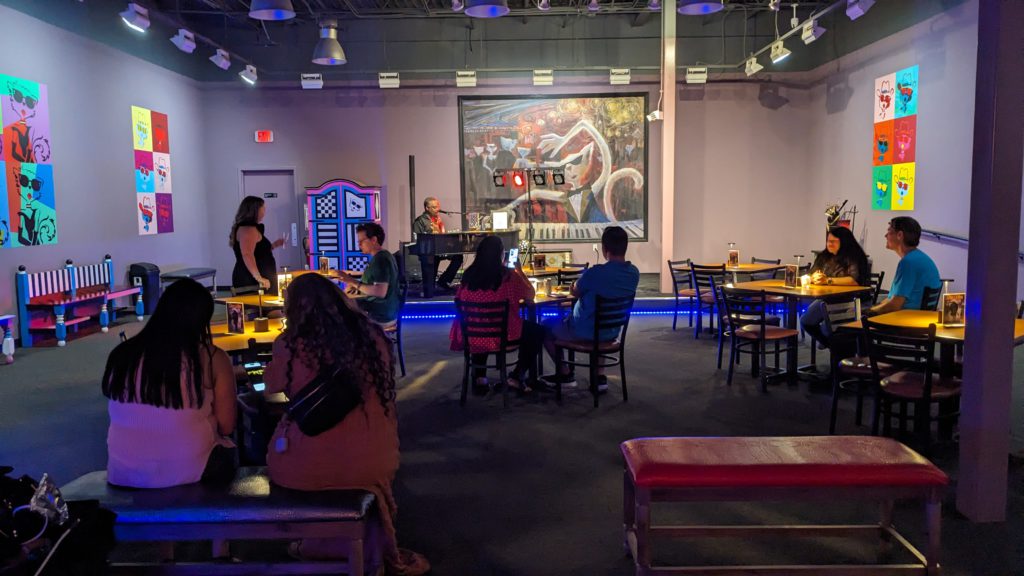 The newest feature at Lonely Dog Immersive Experience is the CoCo Kitz Lounge! Sip on beer, wine, and champagne from the bar while enjoying a dueling piano show featuring Donovan Peters & Jason J. The CoCo Kitz Lounge offers a laid back but lively atmosphere, and it's a great way to cap off your visit to the Lonely Dog Immersive Experience. When we visited, Donovan played special requests. He was not only talented, but also very interactive with the audience! I had a good time singing along and listening to him entertain everyone.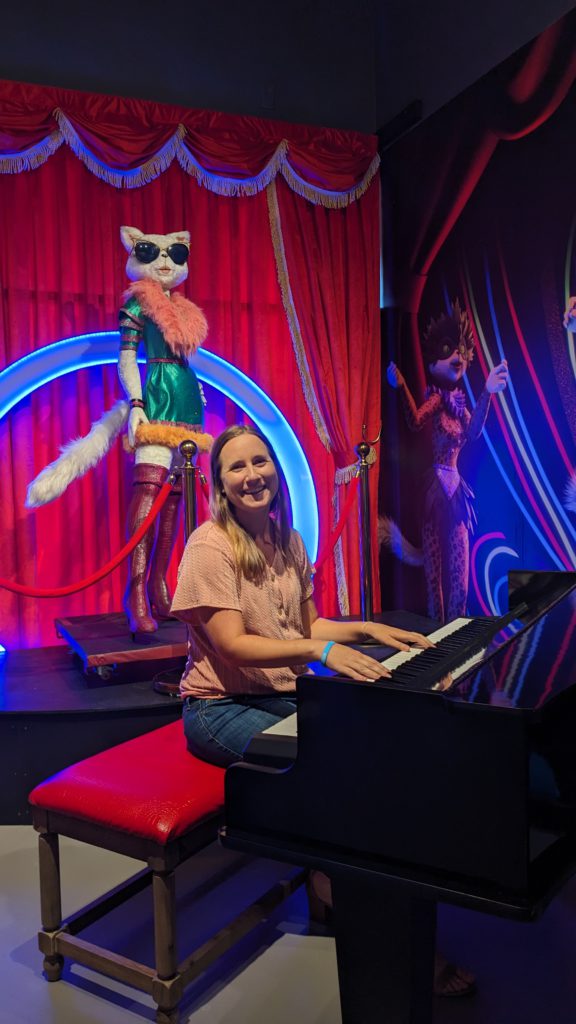 The next Dueling Piano Night is August 25 from 7:30-10:30pm at the Lonely Dog Immersive Experience located at 4950 International Drive in Orlando. I highly recommend checking this out for a date night or moms night out!