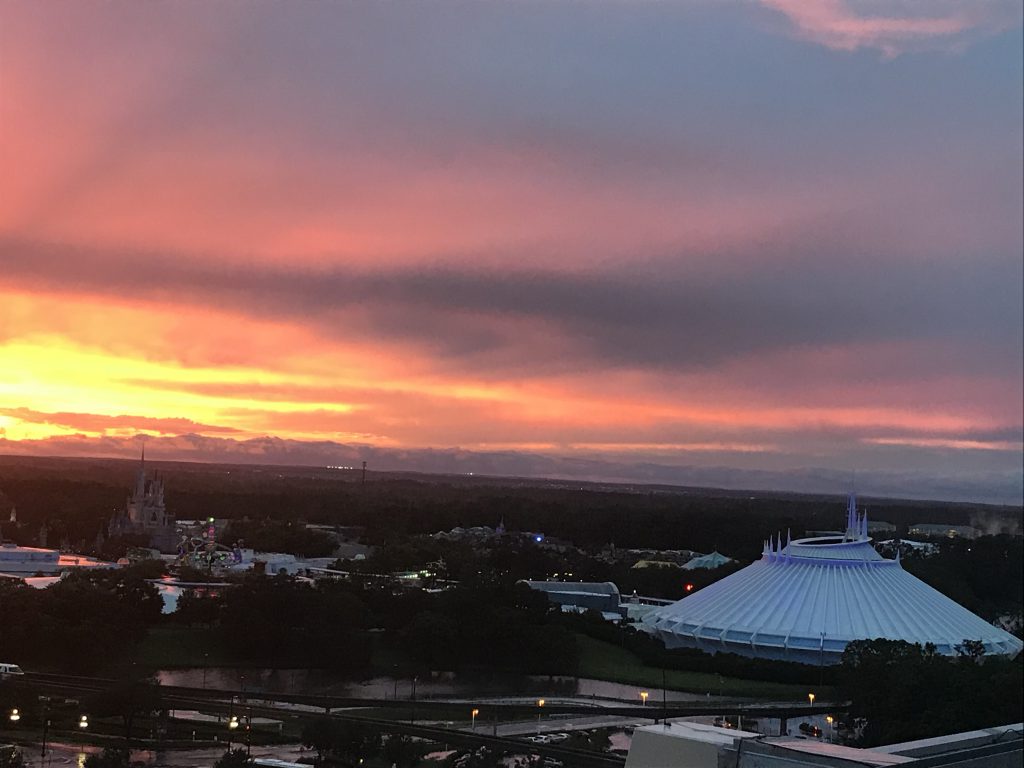 Have you ever wanted to take that "Disney Magic" to a whole other level? How about a special event that revolves around food, complimentary alcohol, and fireworks? Then Celebration at the Top at Disney's California Grill might be exactly what you're looking for! My husband and I decided to give this special event a try for our anniversary this year and we were not at all disappointed!
The "Celebration at the Top" Experience
Celebration at the Top- Savor, Sip, and Sparkle takes place right at the California Grill at the Contemporary Resort. This dining experience offers guests a chance to indulge in unlimited canapés, sushi, and small plates while enjoying a complimentary bar for one hour before the Happily Ever After show begins. Once the fireworks are about to start, you are taken to a private observation deck reserved just for the Celebration at the Top guests. After the show, you are led back inside to enjoy unlimited desserts, cordials, and coffee. Price is $99 per guest, plus gratuity and tax. For more details, check date availability, or to make a reservation visit the Walt Disney World Website.
A Spectacular Celebration
My husband and I made our reservation for 8pm on a Saturday. Once we arrived at the resort and parked (complimentary parking is included), we were directed to the California Grill check-in podium on the second floor. After check-in, a cast member escorted us to an elevator that took us to the California Grill restaurant. As soon as we got there, we were greeted with a glass of champagne and led into the Sonoma Room and the Napa Room. One room offered all the small plates with a limited amount of seating available. The adjacent room offered the unlimited bar with bigger tables and more seating.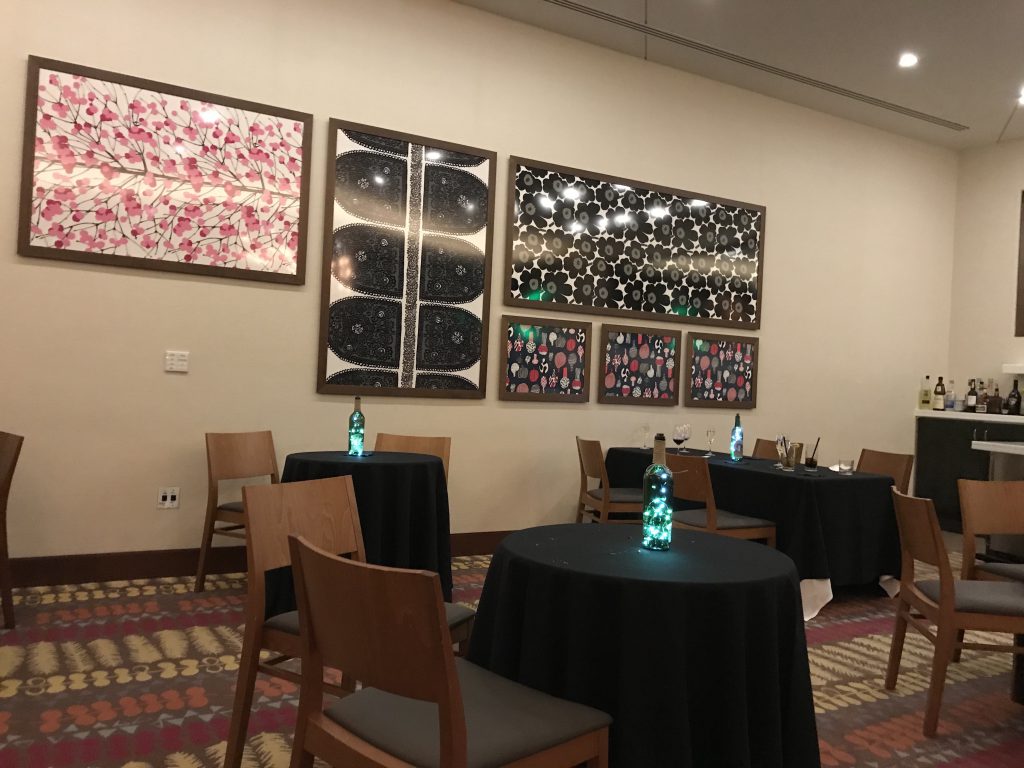 We chose the bigger room with the unlimited bar and views of the Magic Kingdom where we watched a beautiful sunset over the park. We decided to step out into the observation deck to get a few photos as well. It was truly amazing seeing all of the Magic Kingdom from so high up!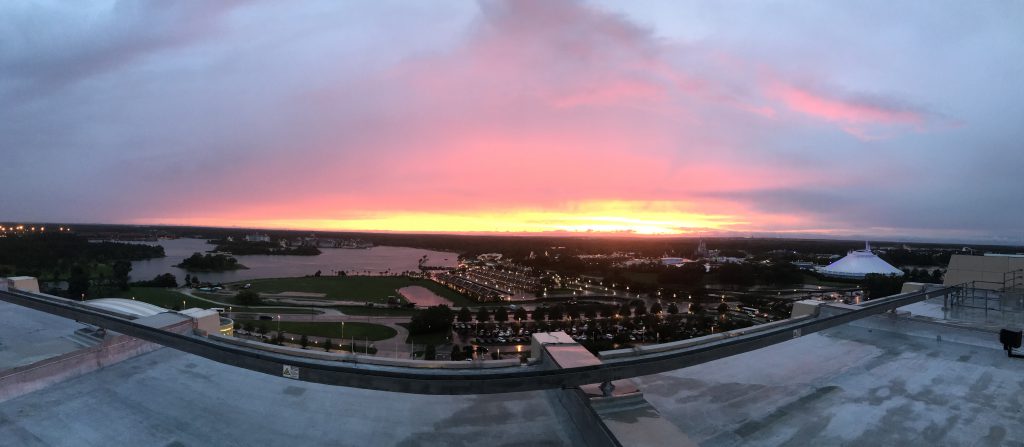 Once we headed back inside, we enjoyed the intimate setting while sipping on our drinks and enjoying the food.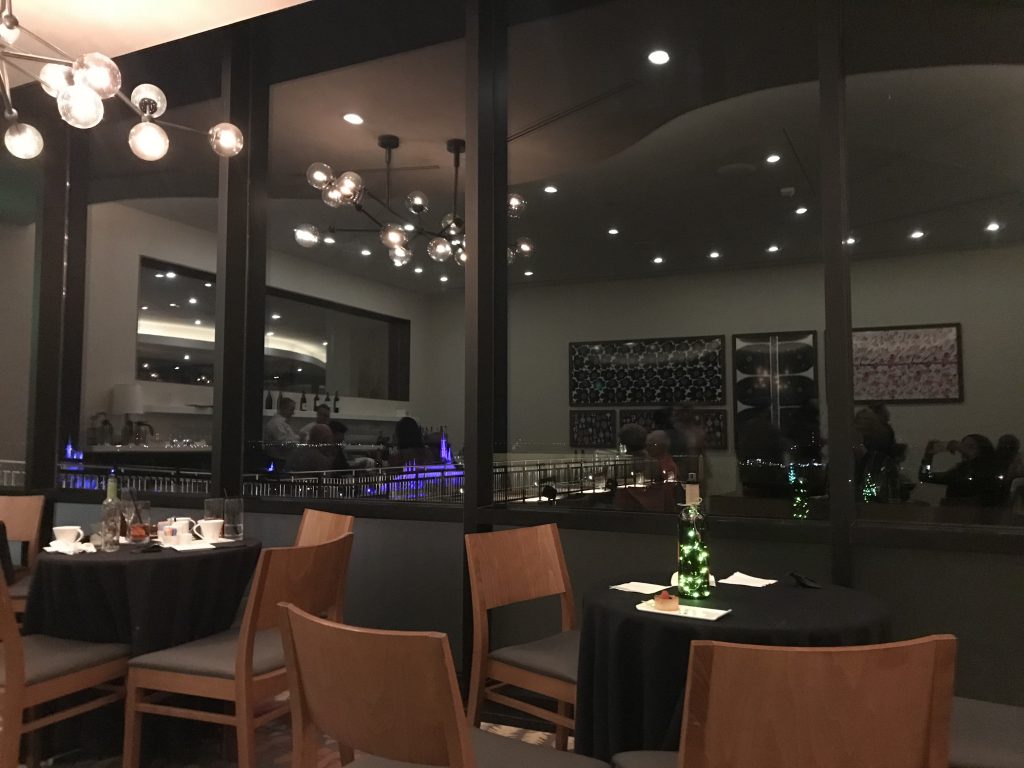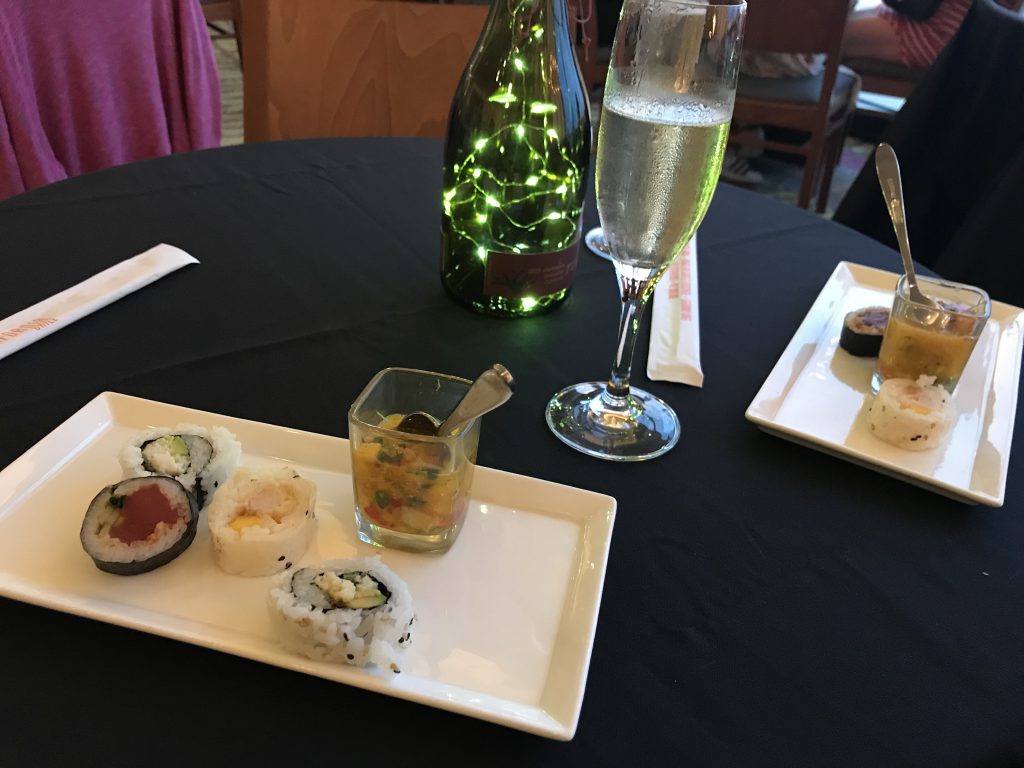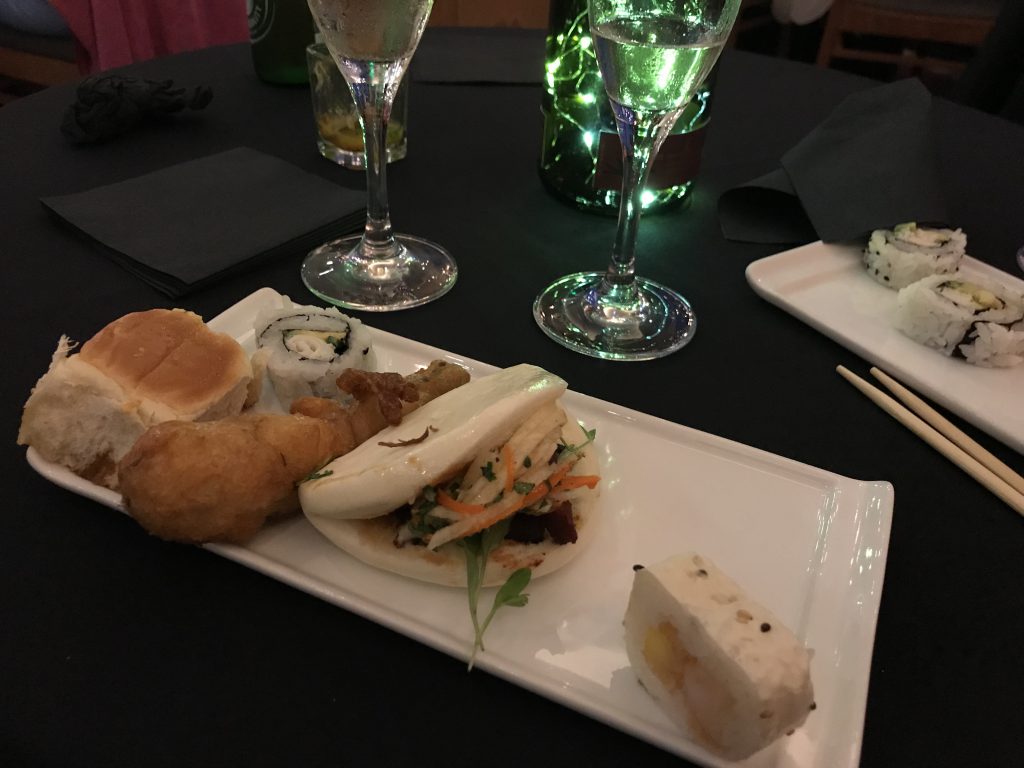 I personally loved the food and even though you had to get up to get your own plate and drink, the two available bartenders did an incredible job. Not only were they responsible for the bar, but they also picked up empty plates and occasionally walked around the tables offering guests drinks.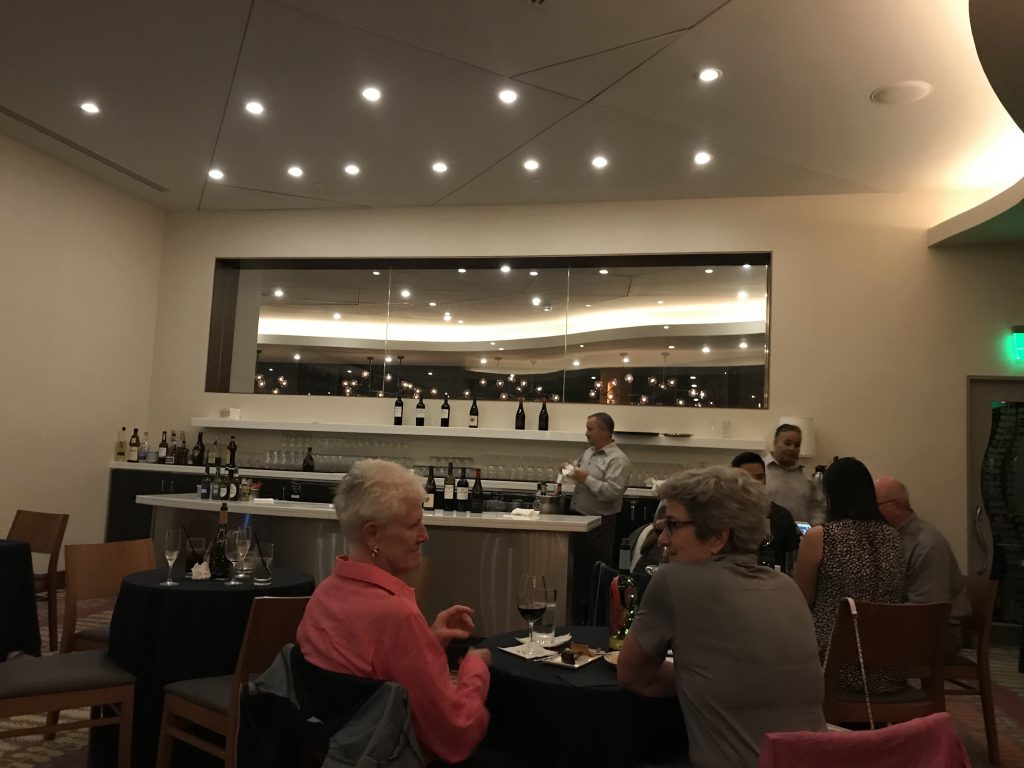 A Romantic View…from the Top
A few minutes before the fireworks started, we headed out to the observation deck to watch "Happily Ever After."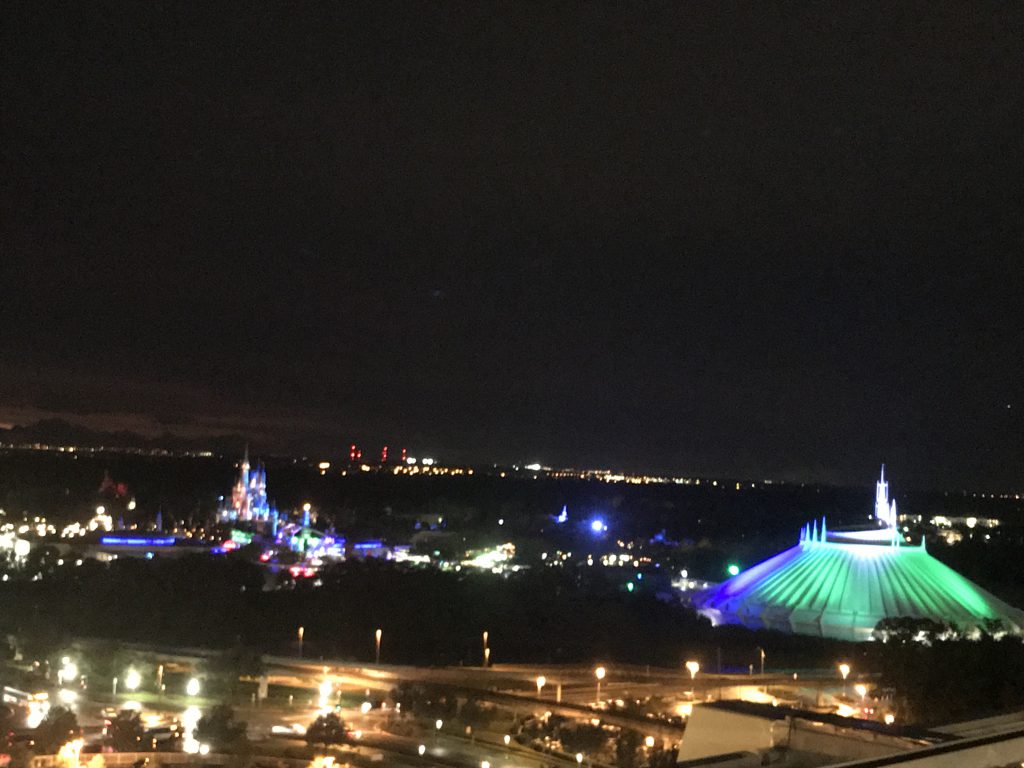 It was unbelievable. You could even hear the music coming out of the speakers perfectly (although it was pretty windy)!
After the show ended, the desserts were brought out. Most of the previous dishes had been taken away but a few hot appetizers remained for guests to continue to enjoy.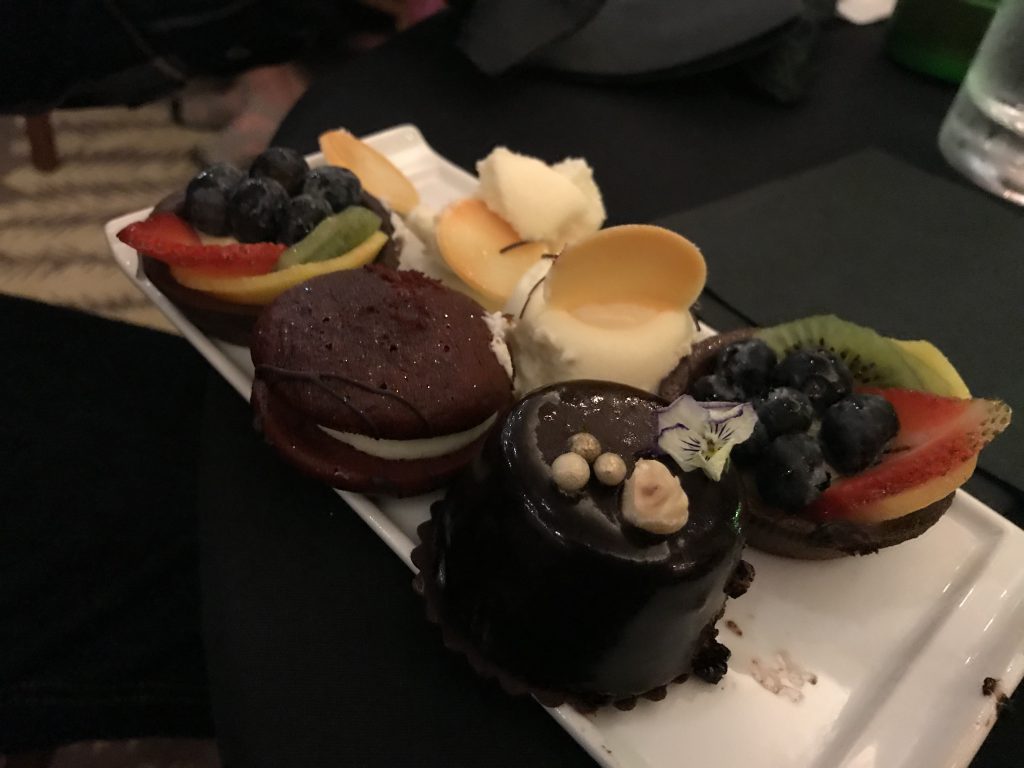 All I can say is that the desserts were incredible! I loved all the different selections and it was truly the perfect way to end this amazing evening!
Is it worth it?
My husband and I actually enjoyed this a lot more than we thought we would. It was surprisingly romantic and the perfect way to celebrate our anniversary. I'll be honest, we probably won't be doing this a second time. It's quite pricey for what they offered compared to simply having dinner at the California Grill. If interested in viewing the fireworks after your meal though, you can save your meal receipt as proof and show it later for the fireworks show. Still, if you are looking to celebrate a special moment in a more intimate way then this might be exactly what you're looking for. Definitely worth putting on your Disney Bucket List!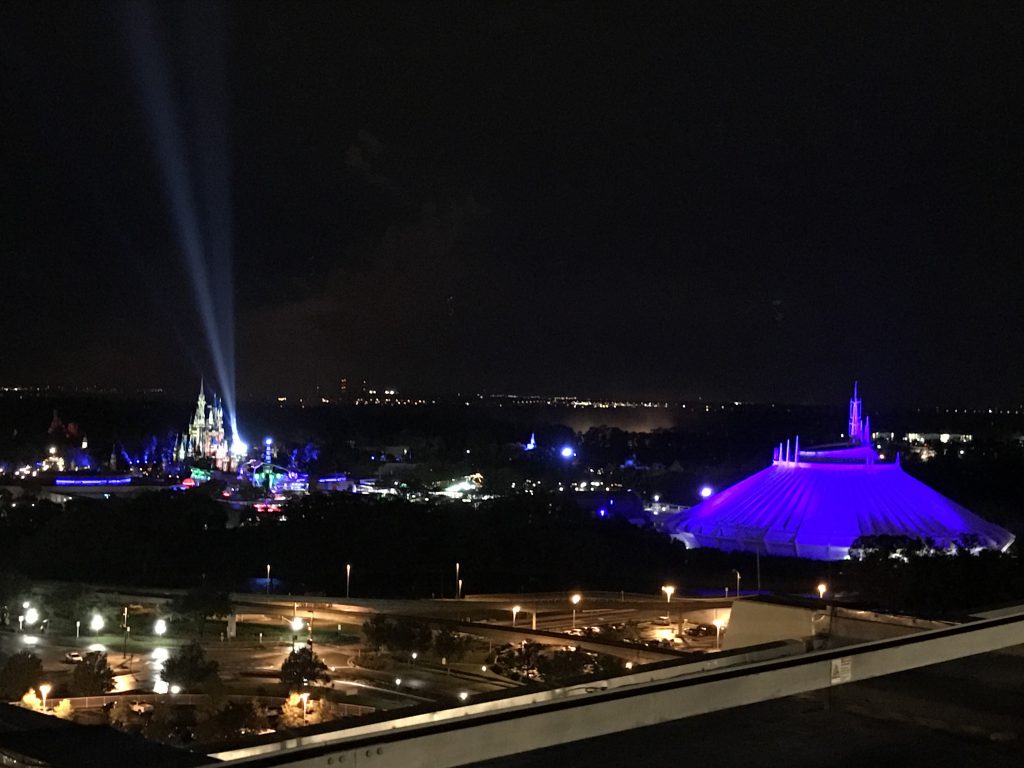 Are you planning on attending Celebration at the Top? Let me know in the comments below!