Winter Garden is jumping for joy, literally! DEFY, the ultimate extreme air experience is making waves and easily becoming the MUST go to for fun- for EVERYONE! This indoor facility has something to offer every member of the family making it the ultimate family day. My son and I are frequent flyers of the facility and I am excited to share all that the experience has to offer.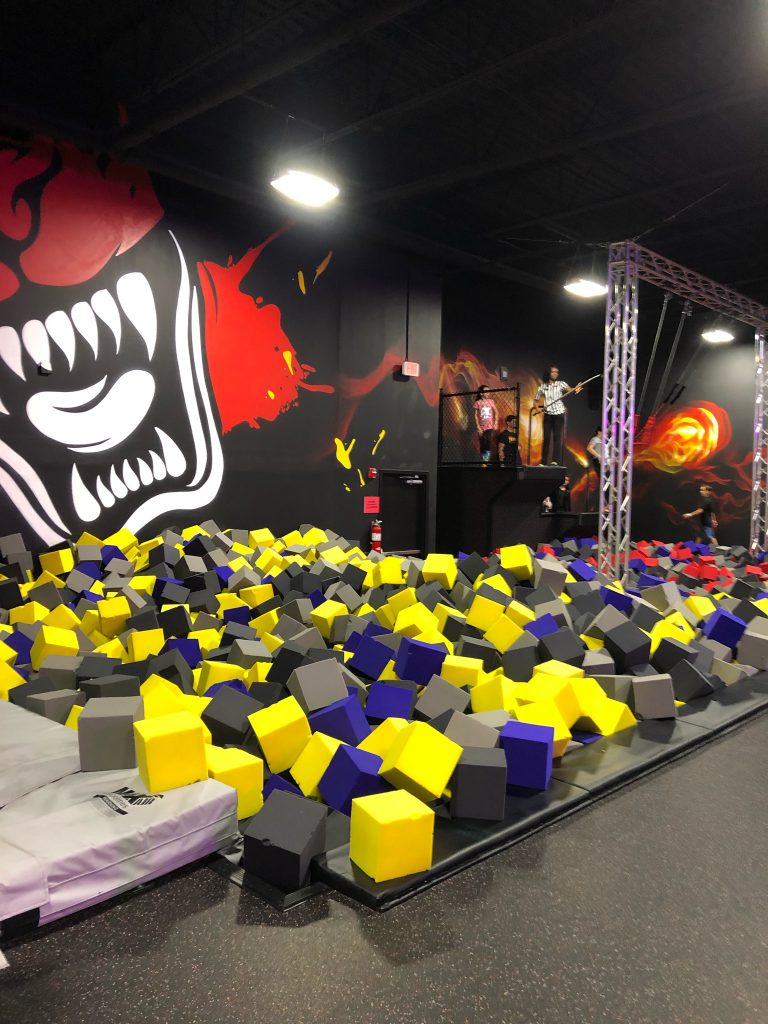 Flight Tickets
Plan! Defy is HOT right now resulting in long, walk-in wait times. There are a ton of options to choose from when deciding when to plan your visit. There are different options when it comes to flight tickets such as:
Winter Pass- Jump for 1.5 hours any weekday though 03.15.19- This is a limited offer so move fast as this will be expiring soon.
Morning Play Days- Toddler MOMS!!! This one is for you. This flight ticket is for weekdays only from 10am-12pm through 3.15.19. I personally recommend this one for kiddos that might not be in school yet. There is less activity out on the courses, creating a safer environment for the little ones to explore. Some toddlers are fearless and will try all of the course but, if your kid is like mine, they may stick to what they feel is safe. This ticket is perfect for us!
For standard flight tickets you can go online and book your flight time in advance to avoid walk-in waits. You can fly for 60mins, 90mins, or 120mins. So Fun!
Get Ready to Party
Are you looking for the next place to host your child's birthday party? This is an incredible option that I would encourage you to check out. DEFY offers amazing and affordable packages for birthdays and events of all sizes. They also offer a fun Club Night. It's hard to find safe and fun things for teens nowadays but DEFY has mastered the challenge. DEFY also offers themed nights exclusive to: college, family, fitness, and more. If you are heavily into parkour or have a talent for extreme aerial skills, this is the place to be. You can totally channel your inner Cirque du Soleil on their aerial silks hanging over foam pits.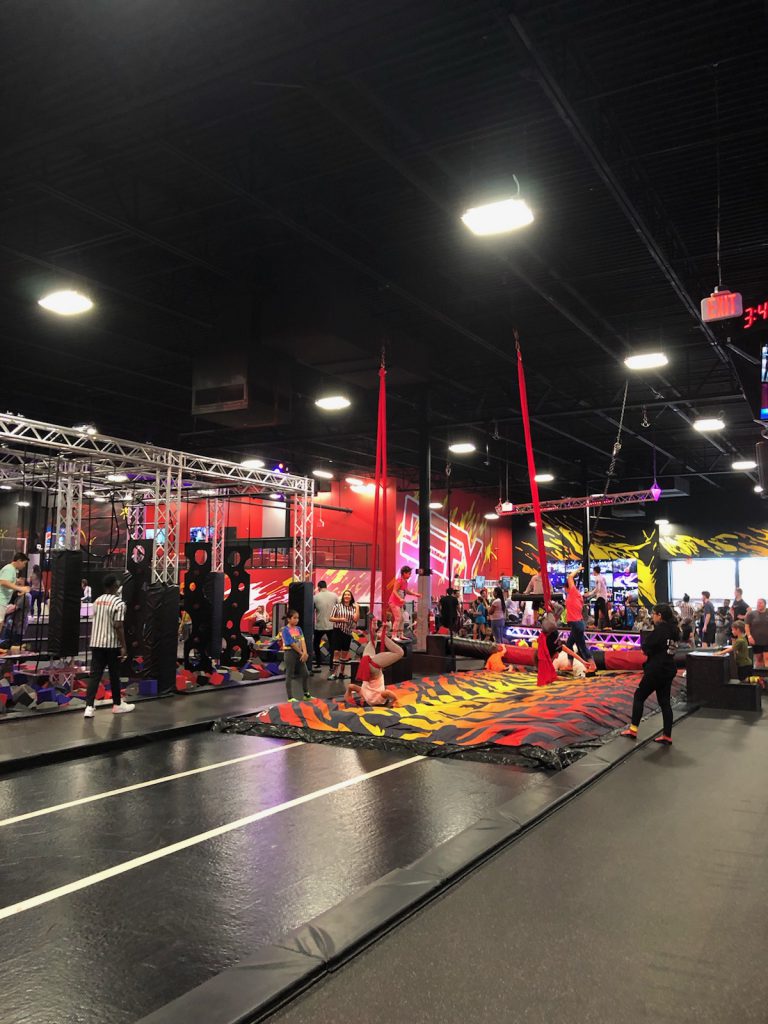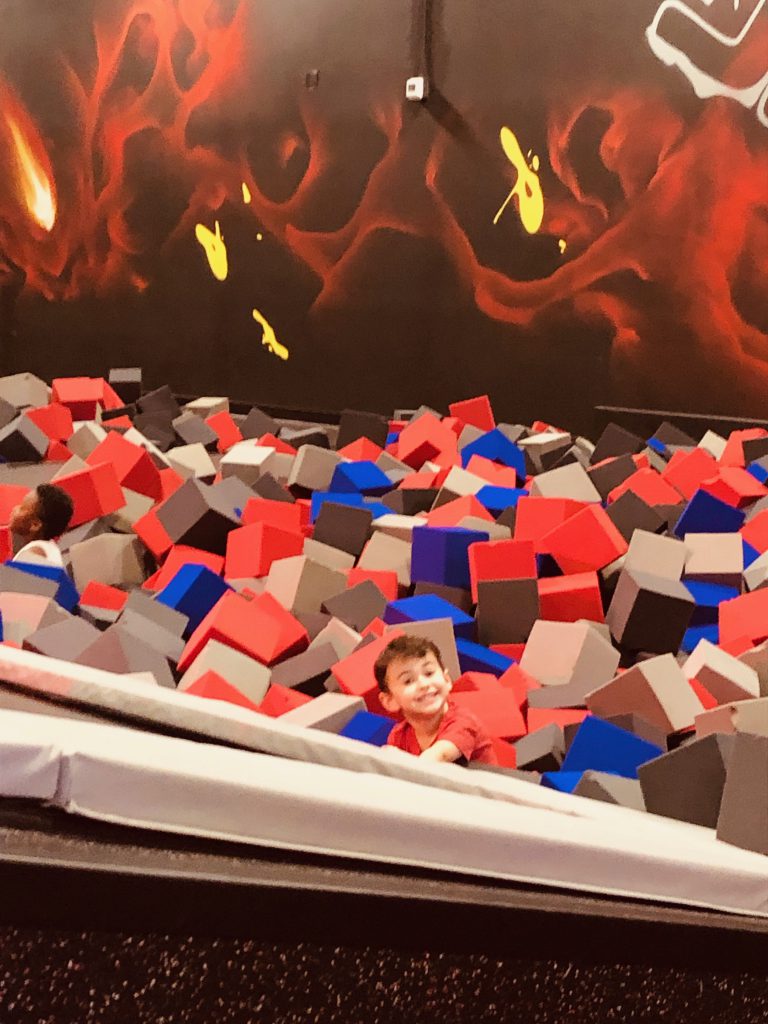 Helpful Hints
Complete the waiver online prior to your arrival and it will save time at check in. You cannot fly without a completed form.
Weekdays, mornings, and evenings tend to be lower in capacity.
Bring $3 dollars to purchase your mandatory flight socks.
During the morning play days, parents may jump for free during toddler time.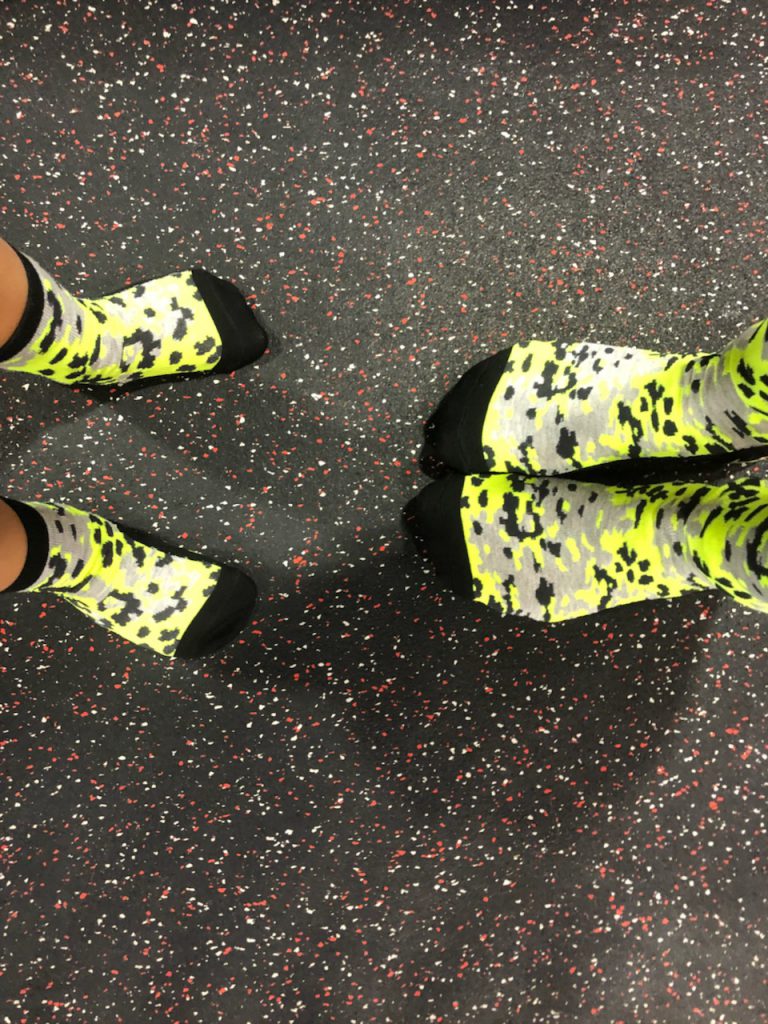 DEFY has so many obstacles and areas for fun, such as dodge ball to keep you coming back for more! Lastly, what really makes this place a success is the attentive and approachable staff. I cannot recommend this experience enough. It's a blast!
For more info go to https://www.defyorlando.com/