As many of you have probably heard by now, Disney World is getting ready to open the newest addition to it's family of resorts. The Gran Destino Tower at Disney's Coronado Springs is loosely themed after the famed Walt Disney and Salvador Dalí animated short "Destino" and is slated to open July 9th. It is the first to be marketed as a "lifestyle resort" and is a bit different than what you'd normally think of when you hear the words "Disney hotel."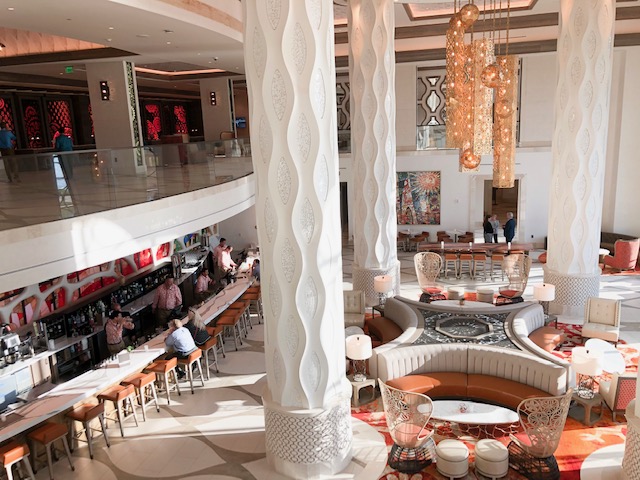 While it is still family-friendly, it is geared more toward adults. Gran Destino Tower offers upscale restaurants as well as a variety of activities such as yoga and instructor-led workout classes. The front desk area will feature low tables where cast members can sit with guests (á la Apple Store's informal approach to conversing with customers) or standing desks which eliminates the separation between the cast and the guests they are assisting.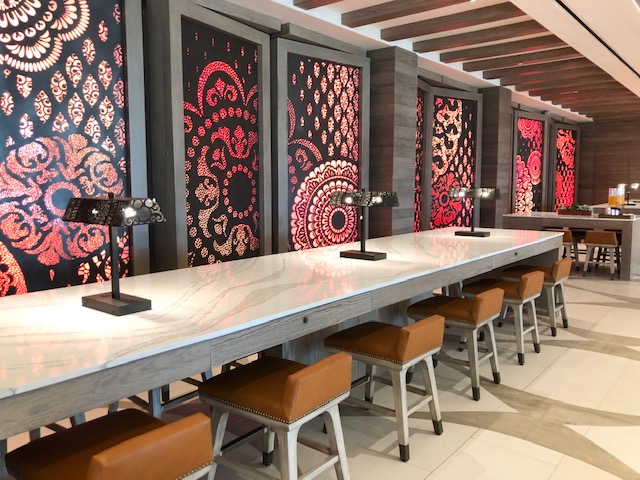 All of this is housed in a beautiful lobby featuring eclectic decor that merries the Mexican influences of Coronado Springs with the Spanish style of Gran Destino Tower. The lobby also boasts a lower level bar with beautiful water views and plenty of gathering spaces.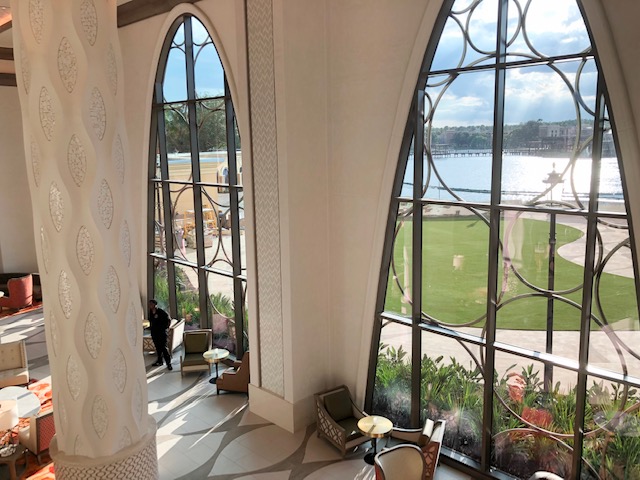 While the lobby is undoubtedly impressive, it is nothing compared to the stunning rooftop restaurant. Toledo sits atop the Gran Destino Tower and features breathtaking views of Hollywood Studios including Galaxy's Edge and Tower of Terror.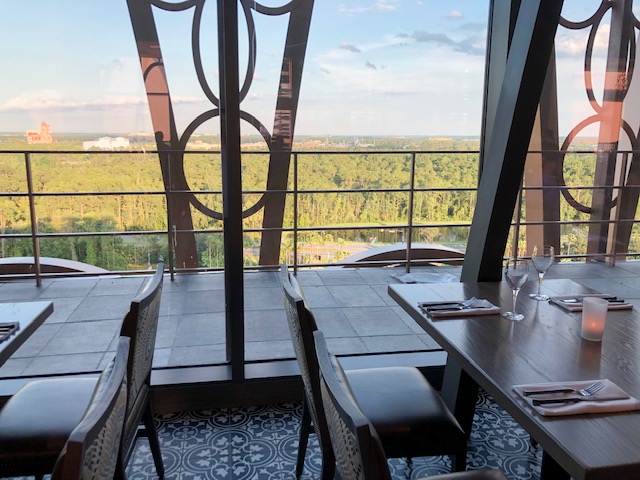 I was able to visit the restaurant last week for a preview meal and it was such a treat! From the extensive gin list and tapas selection, to decadent desserts, the entire experience was amazing.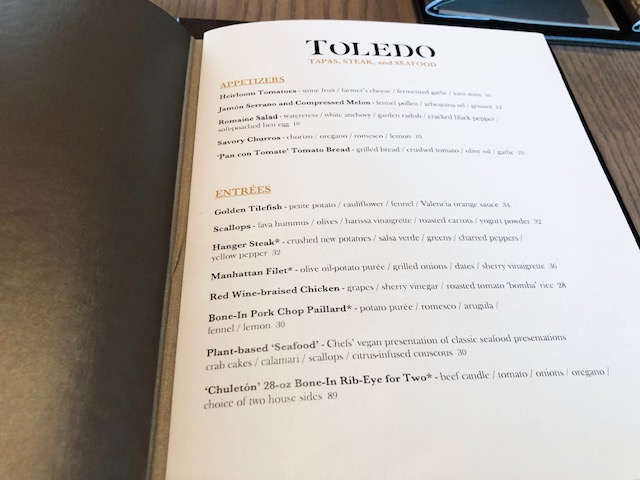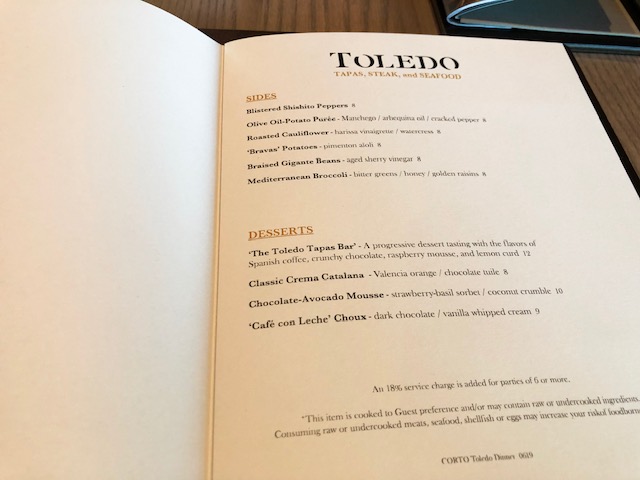 We started with citrus marinated olives and a selection of aged cheeses to accompany our cocktails (I recommend the Sangriatini) before moving on to the main course.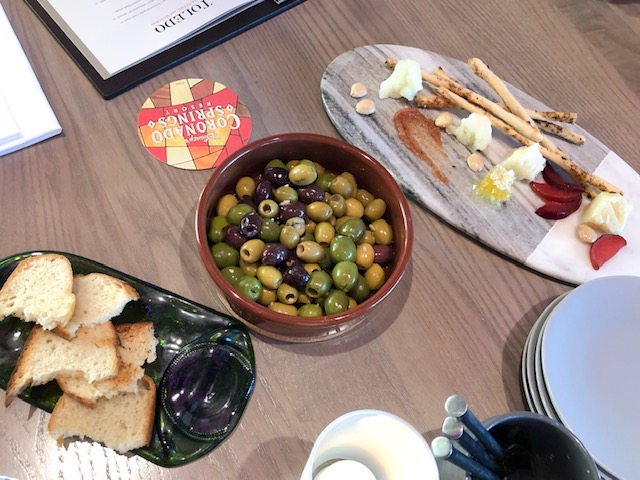 I ordered the Manhattan Filet which was delicious and served over a creamy olive oil potato puree. My husband had the Hangar Steak served with roasted potatoes, shishito peppers, and a bright salsa verde sauce.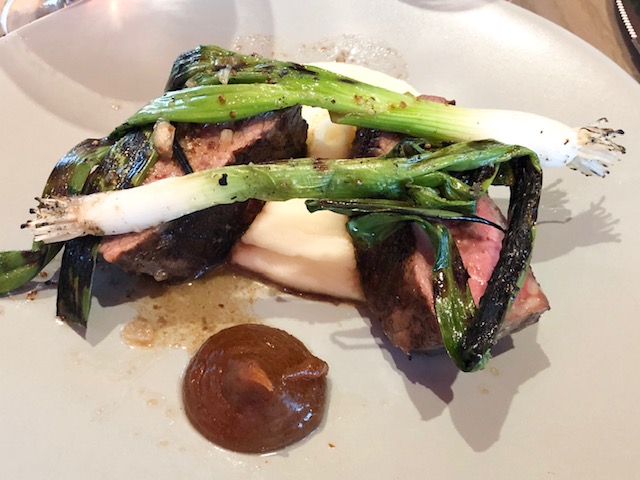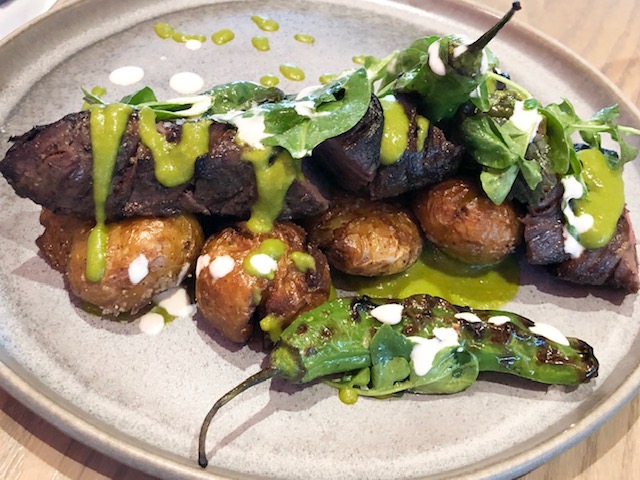 But, I have to say that the stand out dish at the table was the Red Wine-braised Chicken! I never order chicken at a restaurant because I cook it so much at home and honestly, chicken can get pretty boring. But this braised chicken served over bomba rice and topped with crispy potatoes was outstanding. Everyone in our group tried it and agreed that it was the best thing we'd ordered.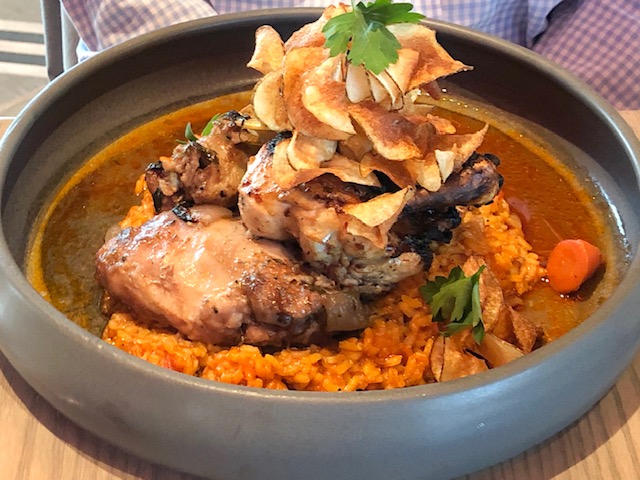 We had such a great time watching the sun set over Walt Disney World and admiring the color changing ceiling that mimics the impressive stained glass found throughout chapels in Spain. Our servers were wonderful and pointed out some great details about the Spanish influence in the restaurant, such as the olive trees and tile work, as well as some decor details inspired by Salvador Dalí's art.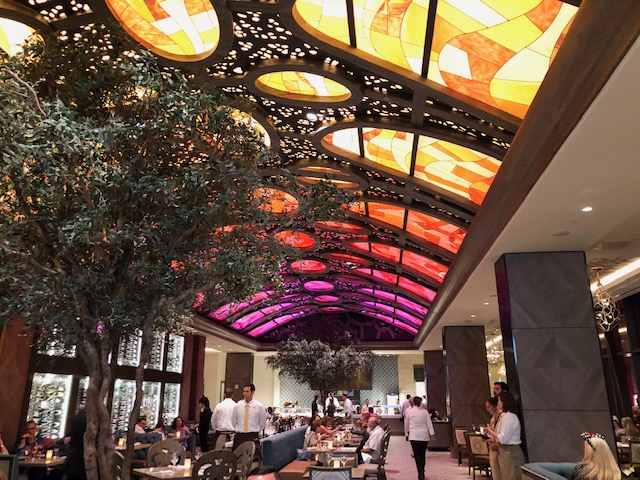 Finally, it was time for dessert. The Tapas Bar was crunchy, sweet, and had a medley of flavors. The Café con Leche Choux was filled with a cool, coffee flavored mousse that was delicious. But just as with our entrees, there was a clear winner for dessert. The Chocolate-Avocado Mousse was so impressive! It was served with a strawberry sorbet and pieces of garbanzo bean meringue. But don't let the vegetables and legumes in your dessert throw you off. All you'll taste is the light, delicious flavors. We loved that this dessert wasn't overly sweet and didn't leave us feeling like we were in a sugar coma.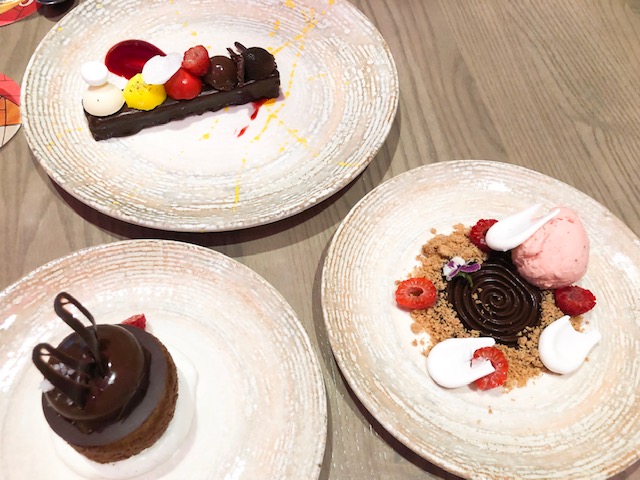 After dinner, we walked across the hall to explore Dahlia, a tapas bar serving handcrafted cocktails and a walk-out balcony with views of Epcot's fireworks. The theming carries over in Dahlia (the character's name from Destino) with chandeliers that look like dandelions in another reference to the short film.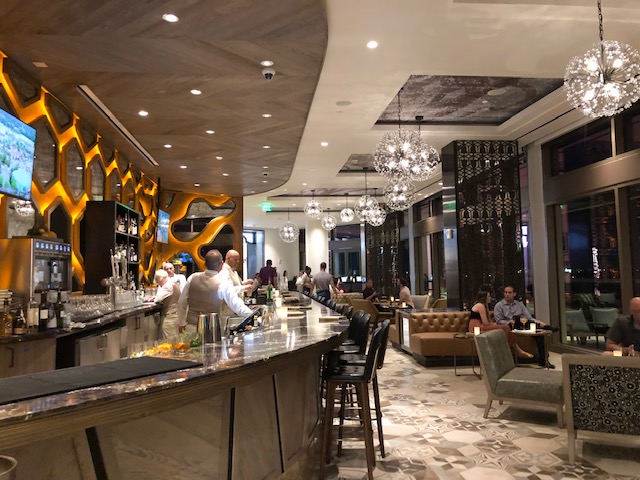 There are so many hidden details in this resort that I can't wait to go back and explore some more. Overall, I would absolutely recommend Toledo for dinner or Dahlia for cocktails and appetizers. While it is pricey, it is the perfect setting for a special date night or celebration dinner. I can't wait for you to go and check out this amazing new resort area for yourself. I promise you will not be disappointed!